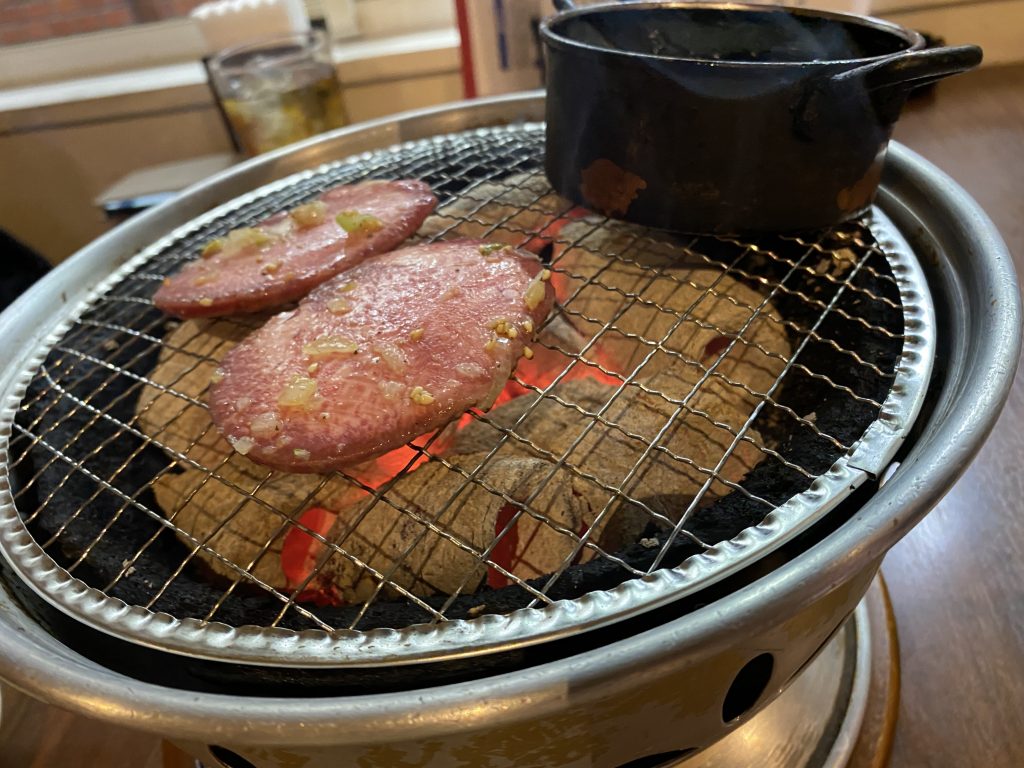 There are around twenty thousand yakiniku restaurant in Japan. But only a few yakiniku restaurant is great. Followings are my qualification checklist for you to find great yakiniku restaurant.
The source is NOT on the table, it would be served by individually.
To keep quality of source, great yakiniku restaurant keep it carefully, not viciously on a table.
How is Kimchi quality
Most of customer order Kimchi as appetizer, so good restaurant think that Kimuchi is first contact from restaurant to customer like greeting, so they serve best Kimuchi as much as they can.
Often exchange a gridiron even we didn't ask them so
Yakiniku meat has different taste by seasoning, and get charred, so staff exchange a gridiron often at good yakiniku restaurant.
Every staff remember the today's special and able to explain why
Staff at good yakiniku restaurant has deep knowledge not only menu but also the meat.
Serving good Outside skirt and Tongue.
Unlike typical meat like loin or fillet, guts which is often called hormone in Japan are very difficult to secure the portion with good quality as only a little portion can be supplied and also Outside skirt and Tongue are very demanded in Japan, so they are very lacking in the market.
So without great relation ship with good butchery, it is impossible to serve good outside skirt and tongue at restaurant.
If you would see wagyu beef's outside skirt and tongue on the menu, and it is named as special(上 or 特上) this restaurant should be great.
Served meat are edged with shape corner
If you see the served meat are edged which the corner is very sharpen. The meat can be considered just after cutting with great knife, so this should be yummy.
Tips : Do not eat guts on Monday
Most of slaughterhouse are closed during weekends, and due to delivery guts at a restaurant got worse after a long time executed.
So it is better to eat guts from Tuesday.