Yoroniku – よろにく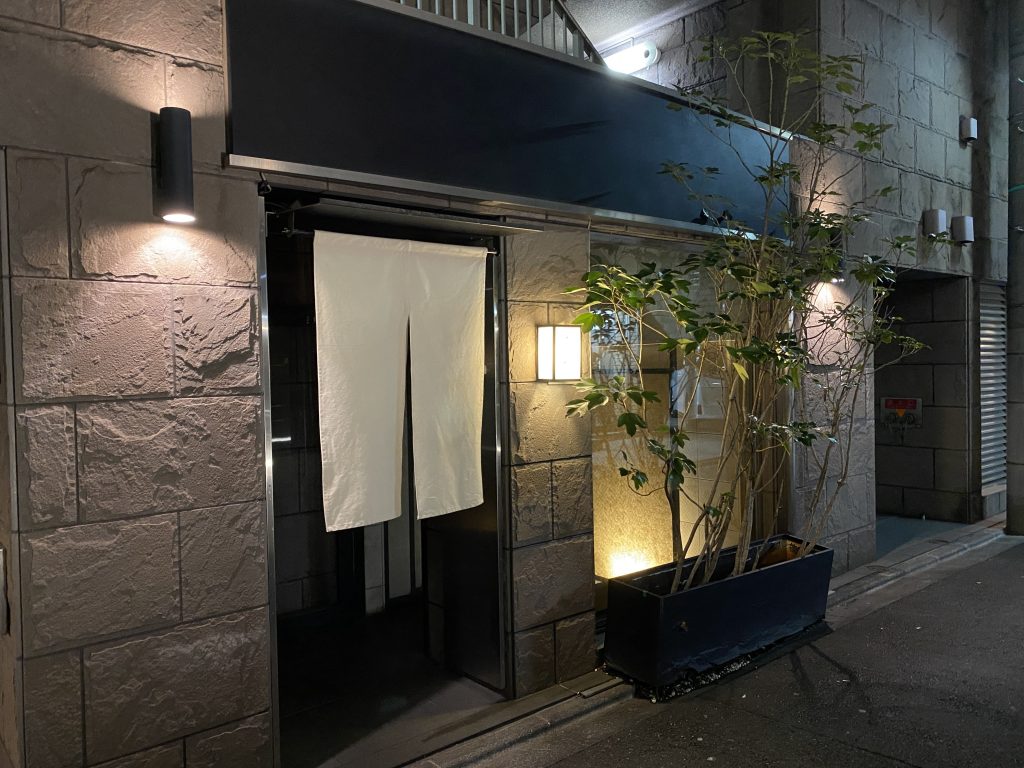 The owner chef Mr. Vanne of this restaurant has unique career, he has started his career as a DJ, and then he come up with a idea to start yakiniku restaurant as demand on club boom in Tokyo was subsiding.
As he didn't have any food industry experience, he jump into a yakiniku restaurant; Yakiniku Jumbo, and establish his own style as yakiniku course style, and the meats are grilled by staffs. Currently many of modern yakiniku restaurant serves as a course, but this yoroniku is one of founders of this style yakiniku.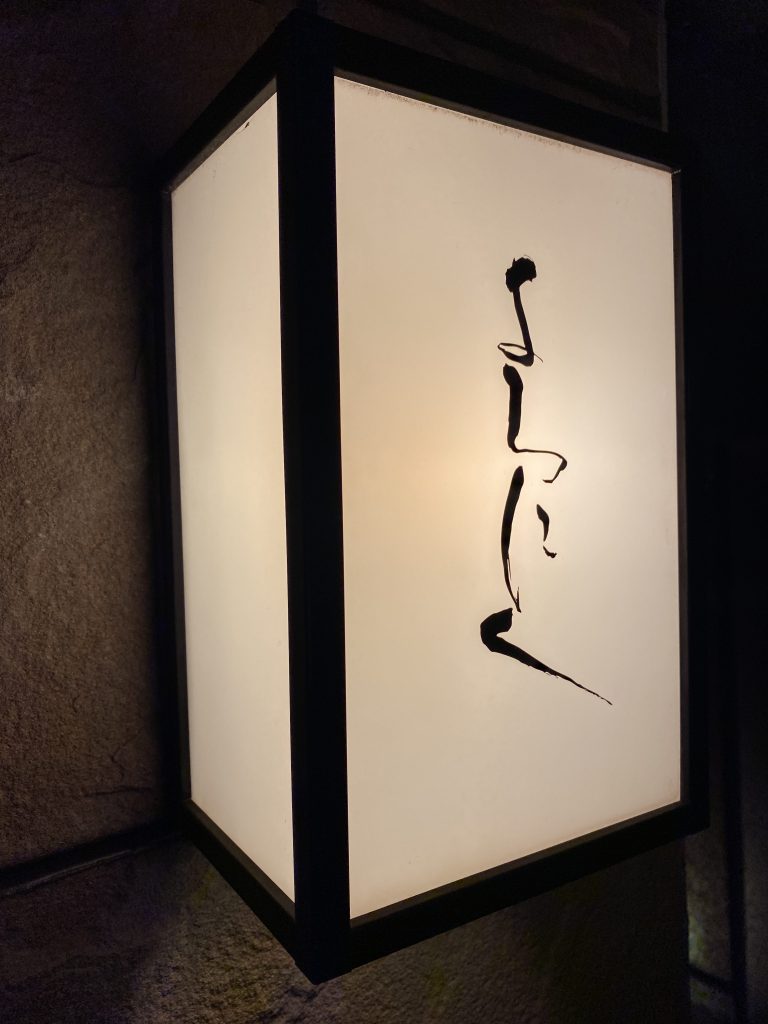 The meat is provided by Hiyama which is a famous butchery founded in 1912 in Ningyo-cho Tokyo. So not only there is no doubt for quality of meat but also you can enjoy how they enhance the potential of yakinku with their ideas.
Also there is a bar space in the restaurant so you can enjoy drinking after the course or you may wait here before the course.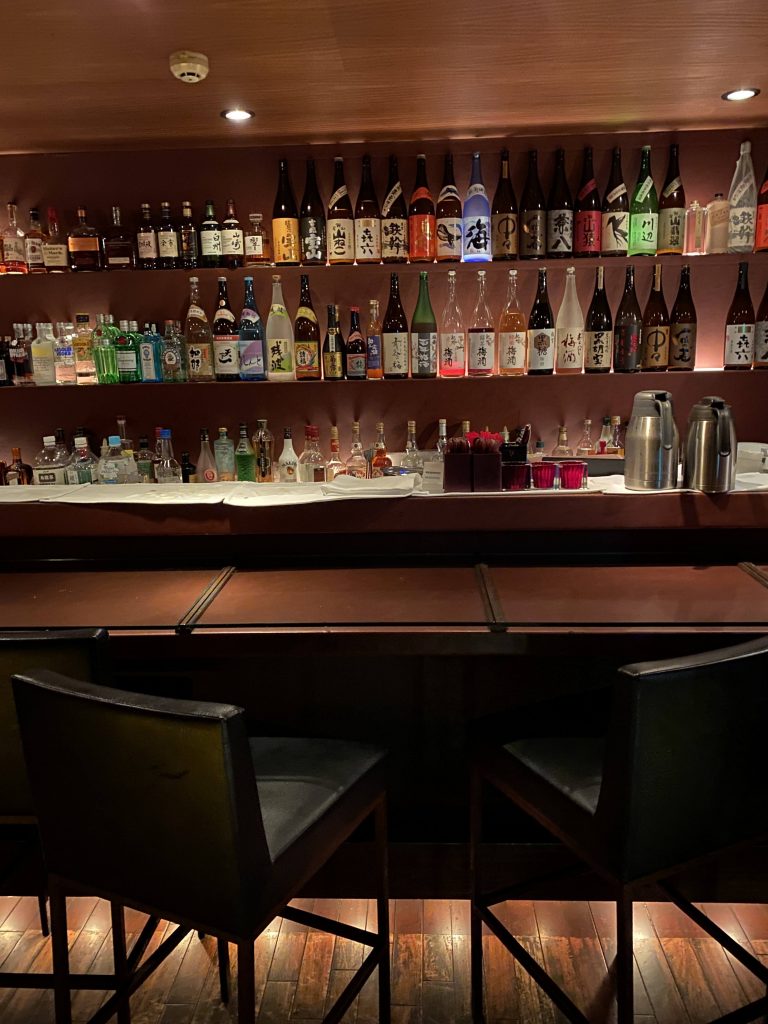 Must order
Limited course with truffle – 12000 yen
The meals serves as a course, but you must try a course with truffle.
Followings are dishes on a day.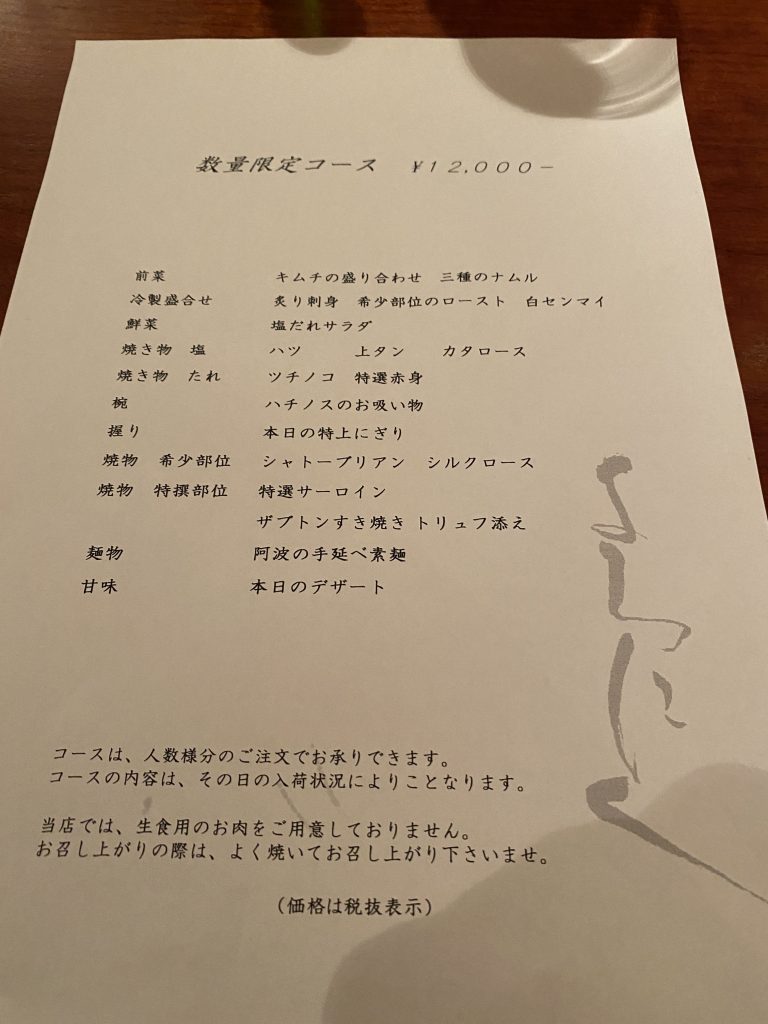 Tofu with sea-weed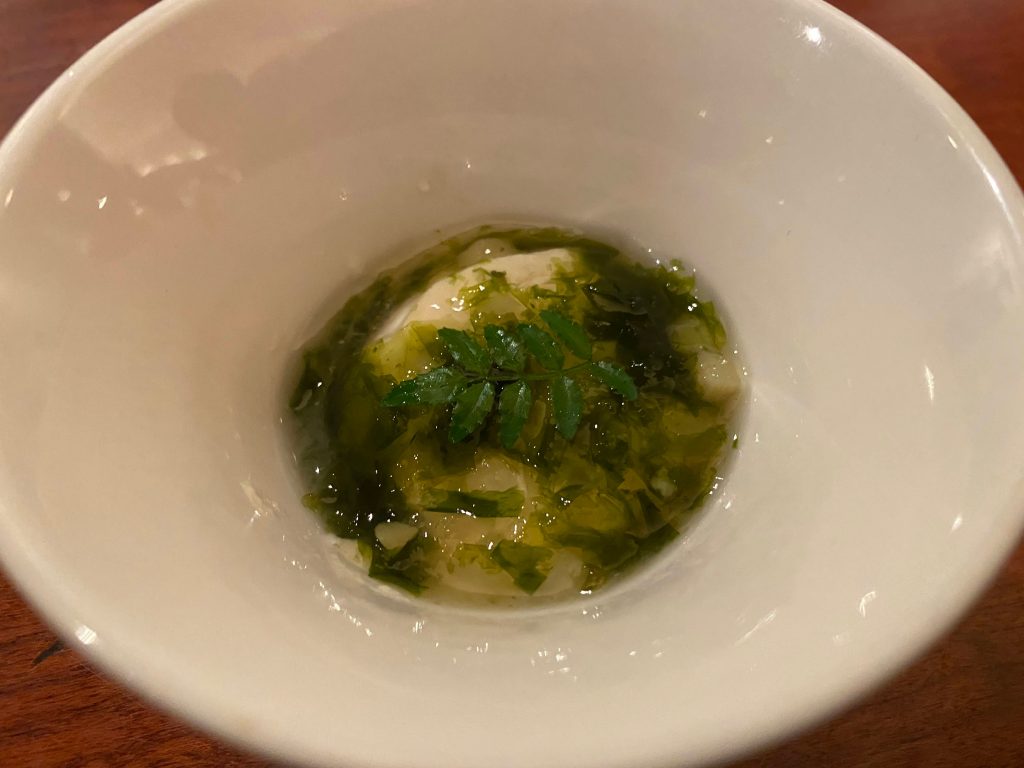 Kimuchi and Namul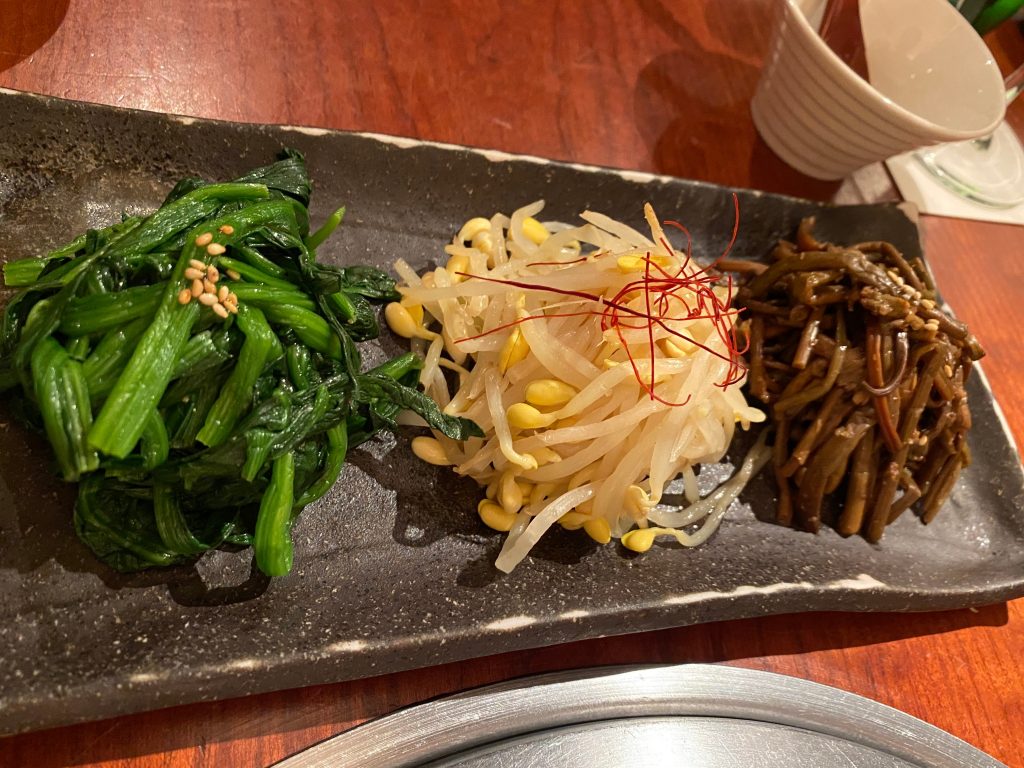 Appetizer; Pickles beef omasum, Grilled last half of the rump(Ichibo), Chopped grilled loin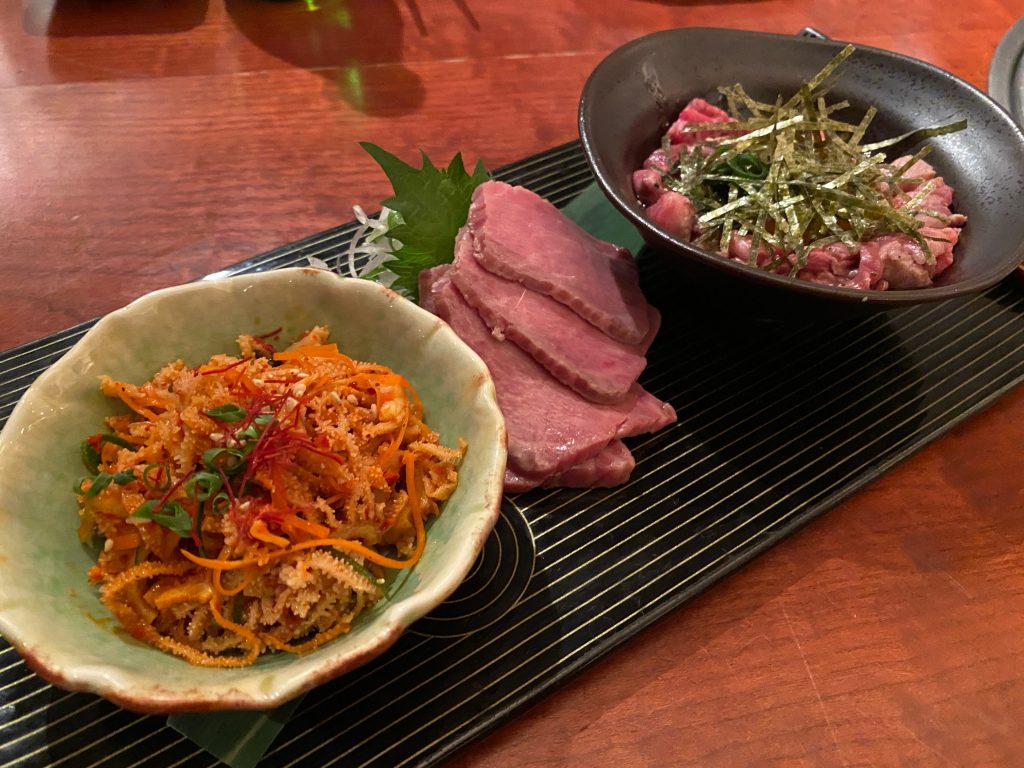 Salad with salt sauce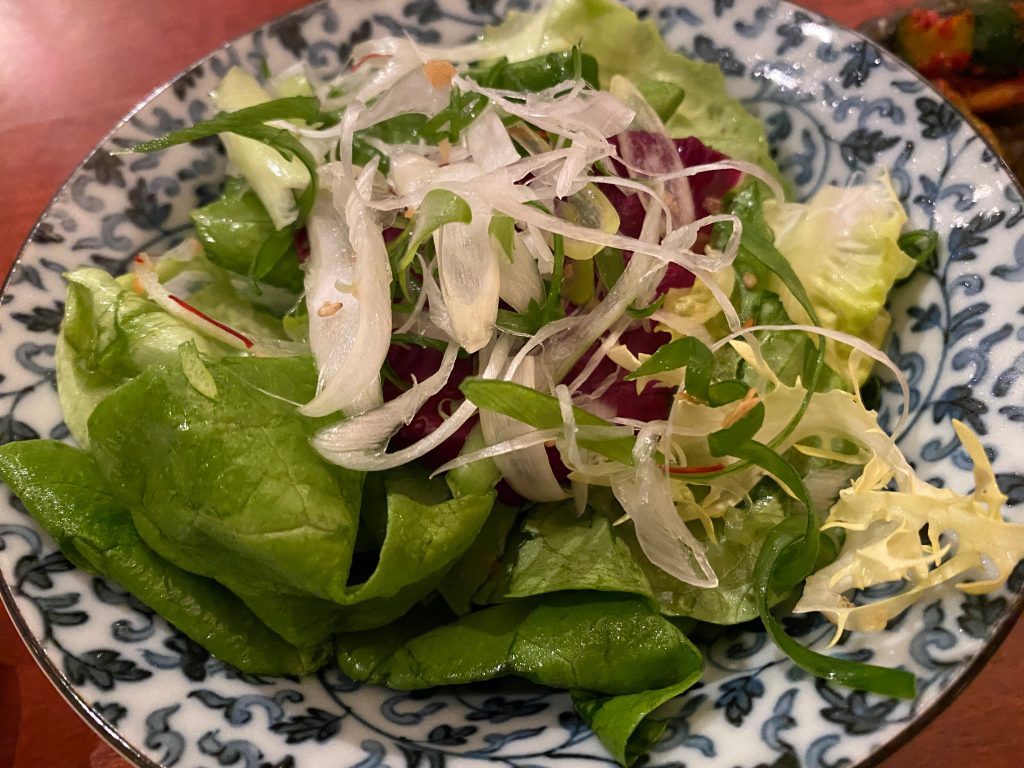 1st meal plate "Salt"; Heart, Special thick tongue, Chuck Eye Roll with spring onion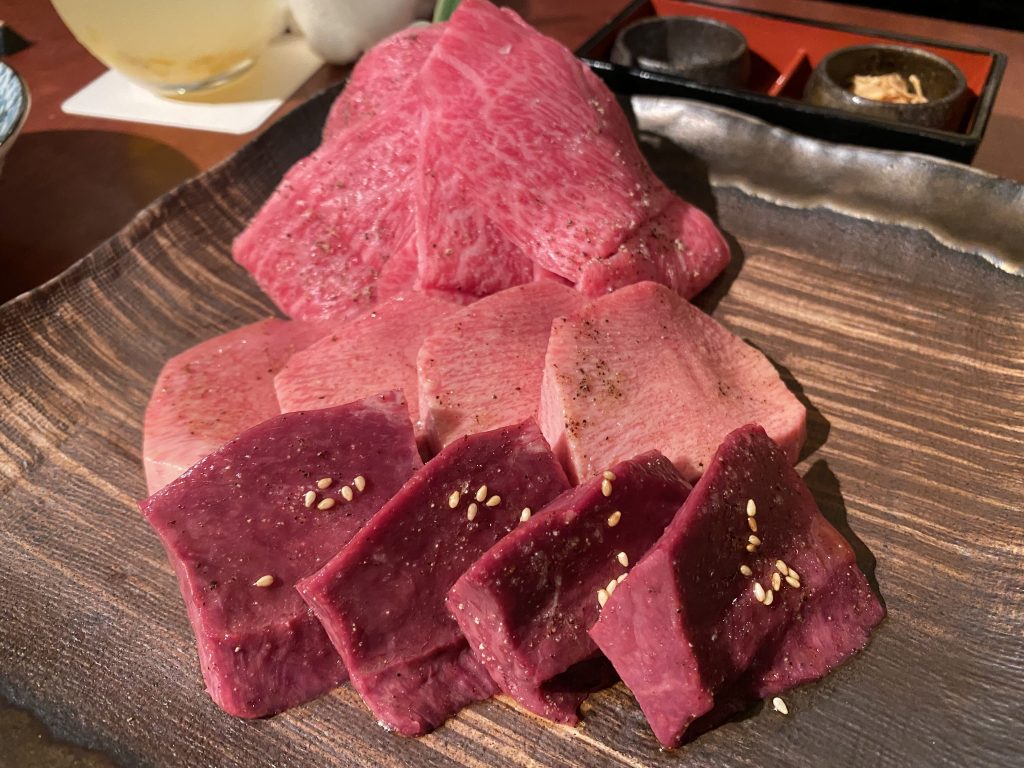 Special thick tongue is cut off and well grilled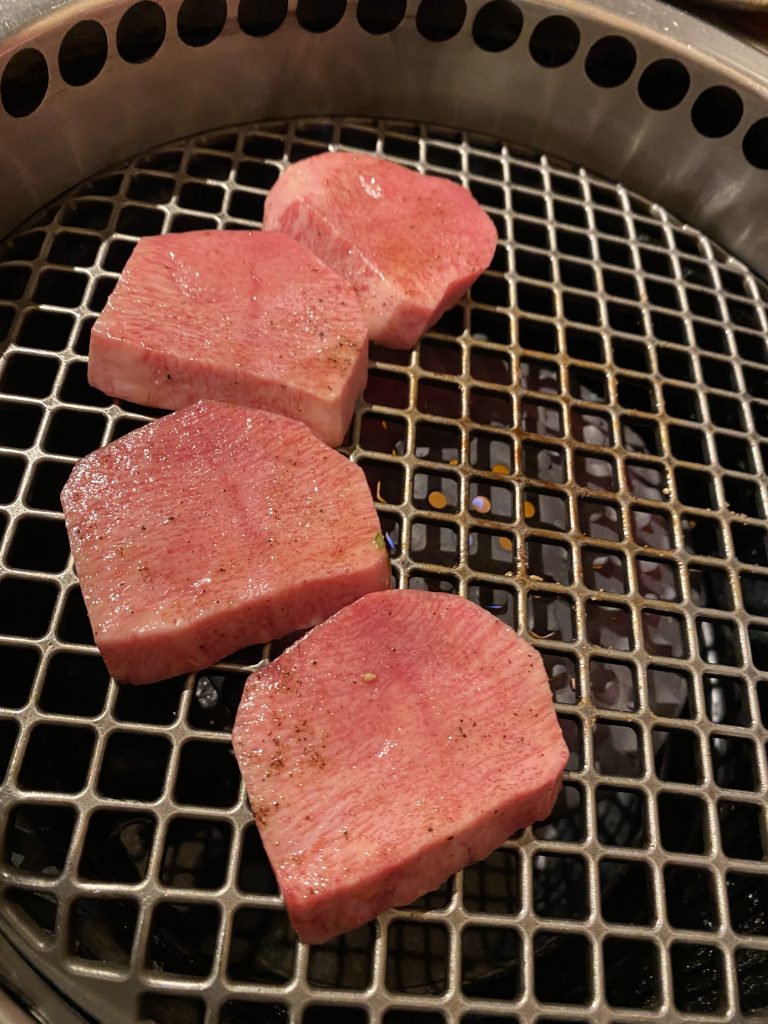 Chuck Eye Roll is eaten with spring onion, sweetness of meat and sharpness of onion are good comviantion.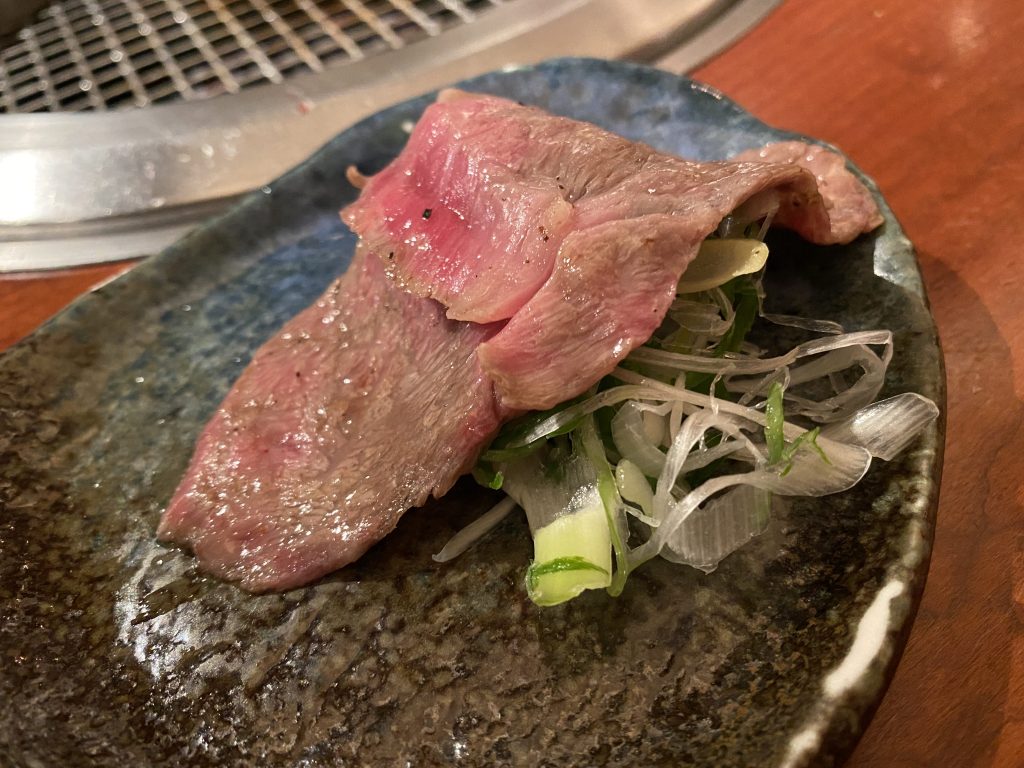 2nd meat plate "sauce"; chuck ri, Tsuchinoko (A portion around waist)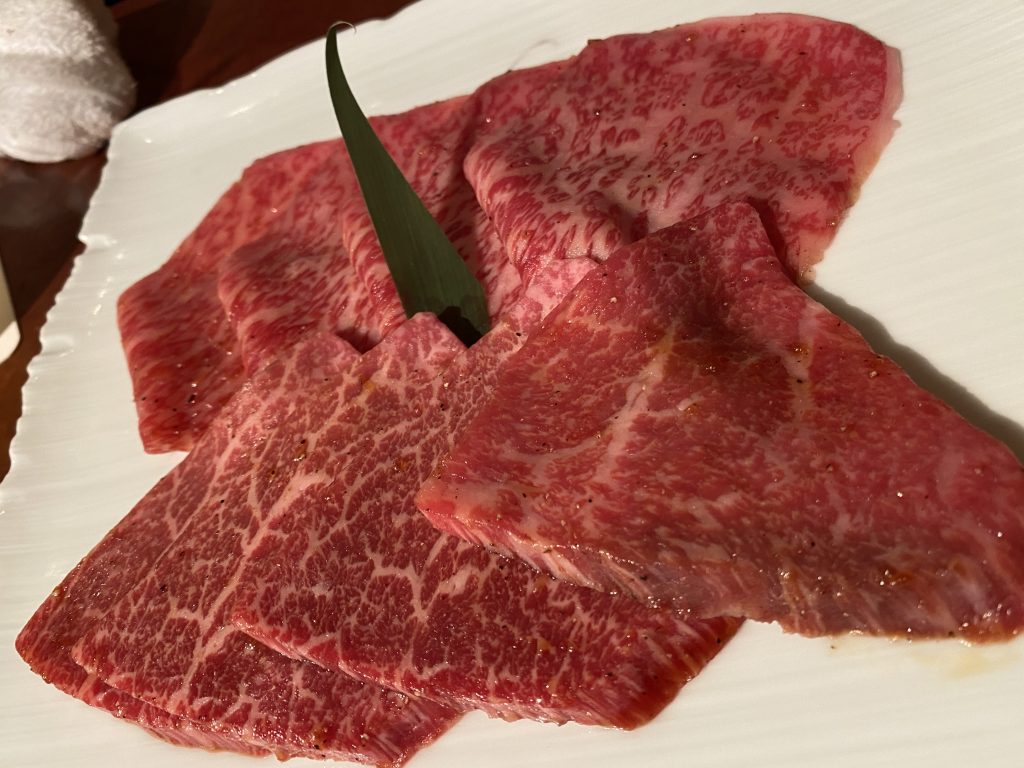 Tsuchinoko is very rare beef meal, it is small portion around waist, once come into your mouth you would feel sweetness of good beef fat and meal is very soft. This is original menu on this restaurant. *Signature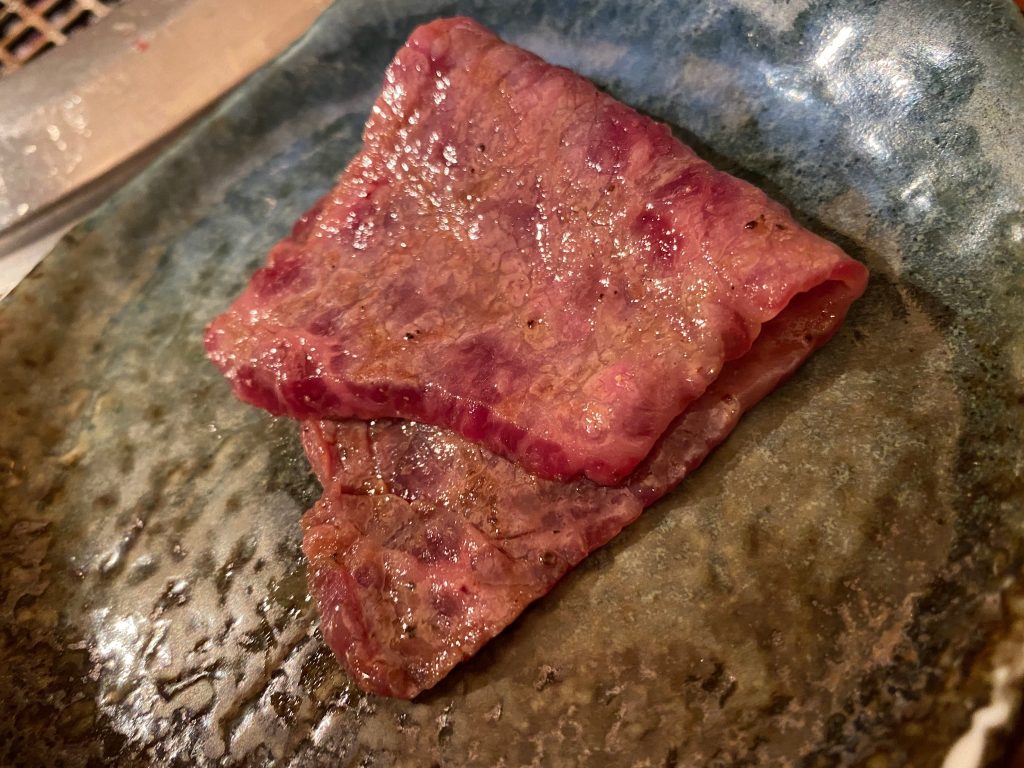 Honeycomb tripe soup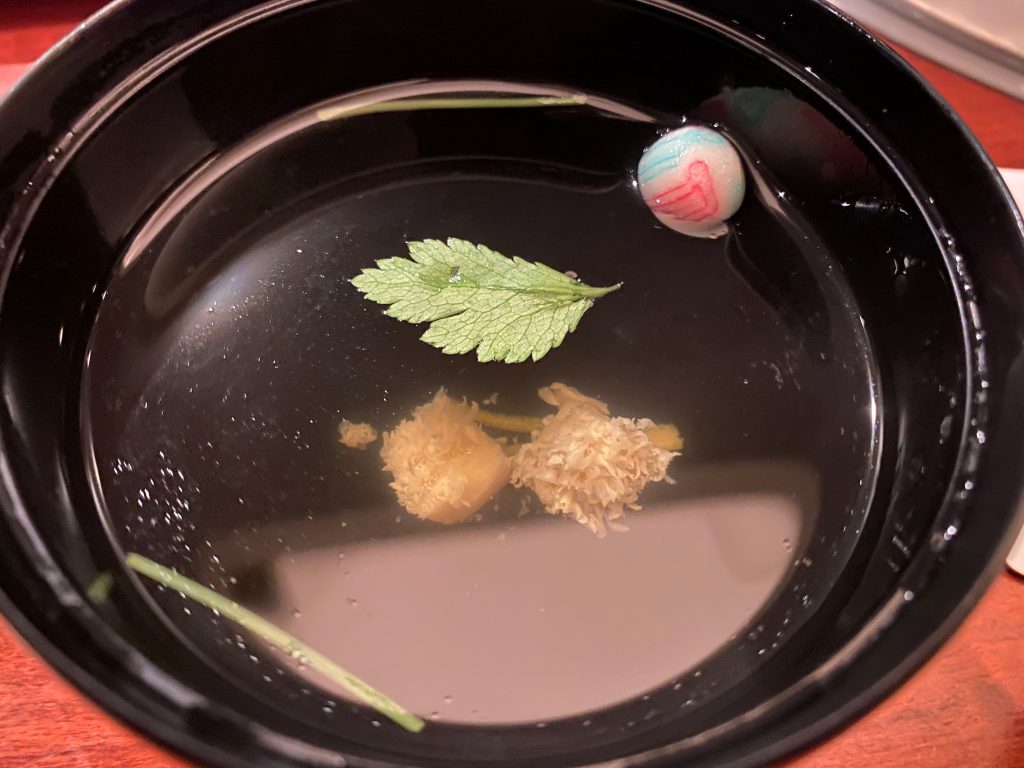 Don't feel any but smell.
Beef sushi
Slightly grilled, but almost raw like Sushi, the taste is like fatty tuna.
Chateau Briand and silk loin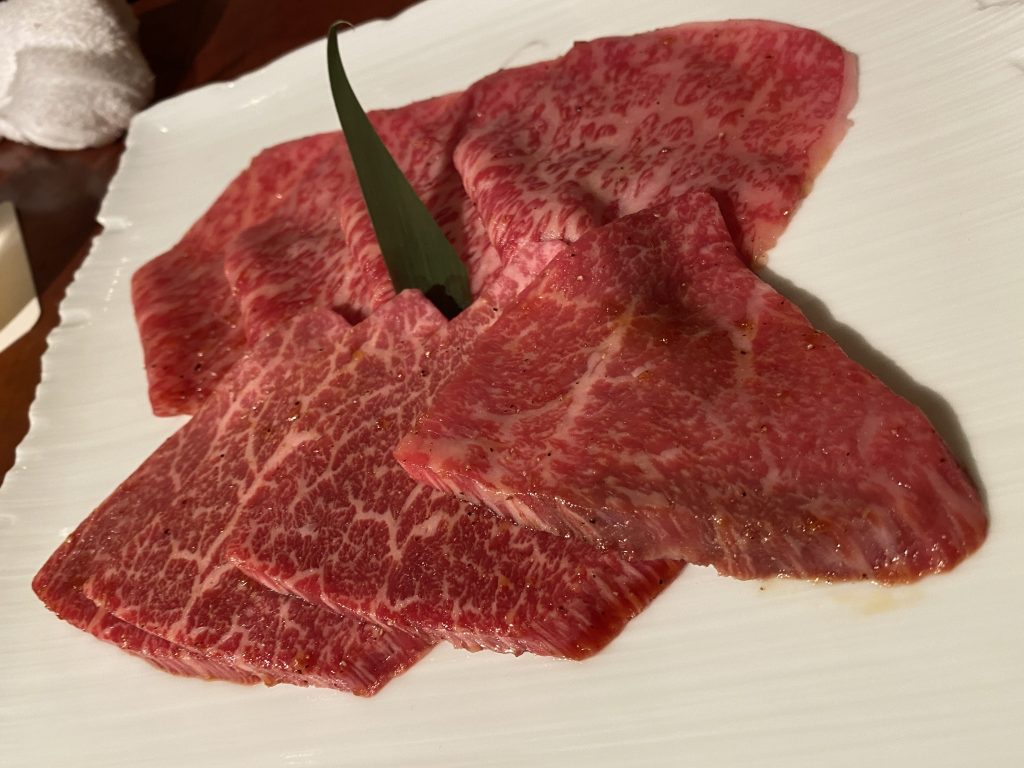 Especially silk loin is come with a small rice ball, so this is small beef bowl, but its quality is perfectly different from typical one. This style is sometimes seen in some restaurant, but Yoroniku is founder of this style.
There is a Japanese sentence, delicious is made by fat and sugar, this is the combination. #Loin is fat, rice is sugar 🙂 *Signature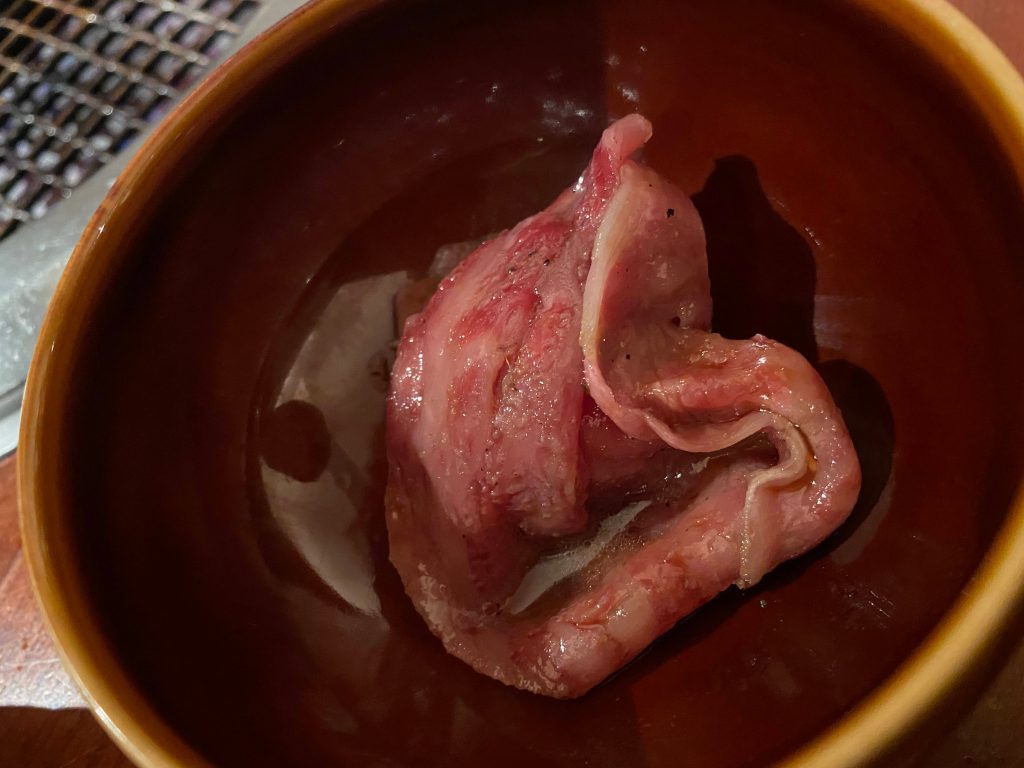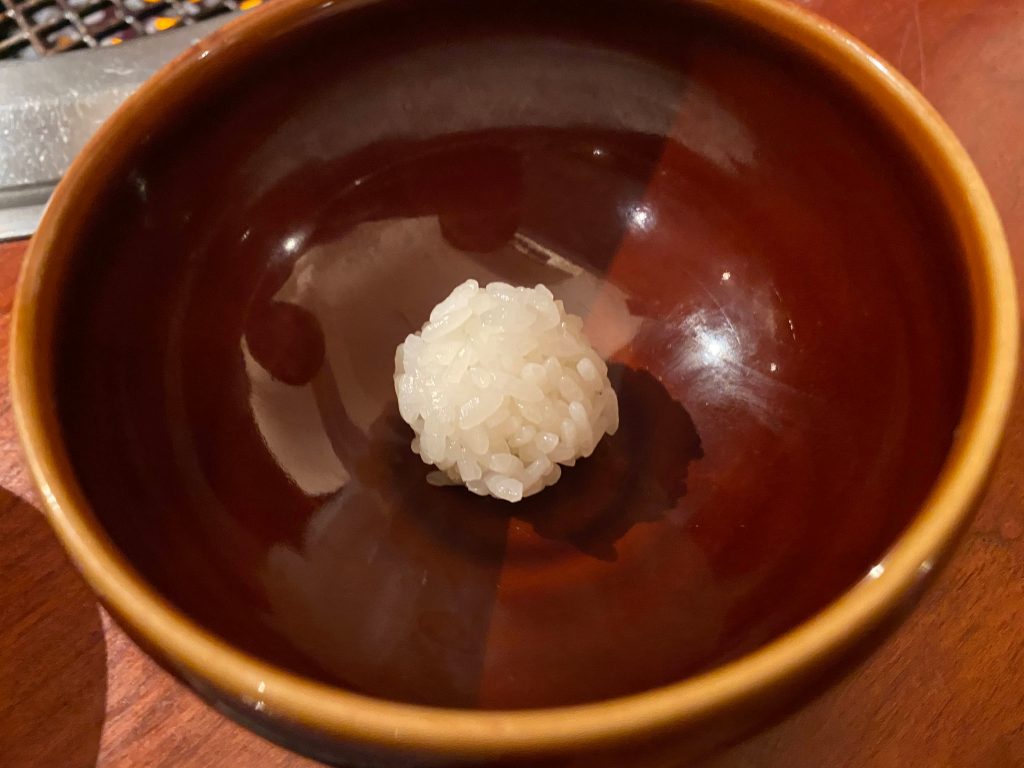 Special sirloin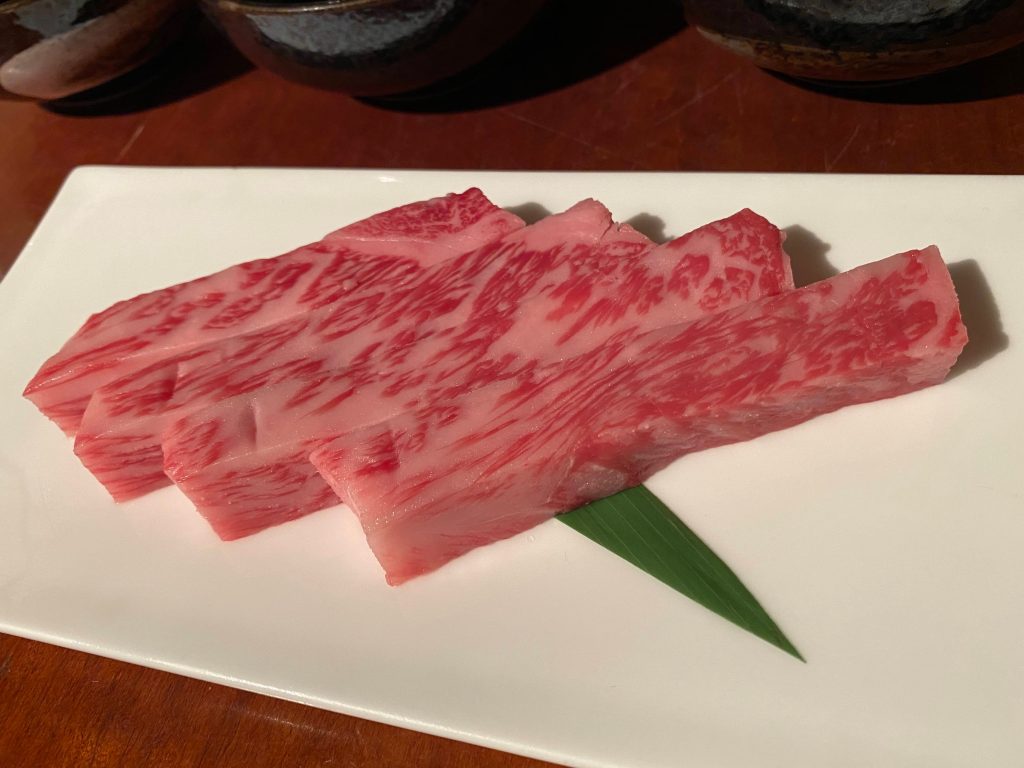 This sirloin would be eaten with Ponzu, so sirloin has many fat but it can be eaten lightly thanks to sour of Ponzu.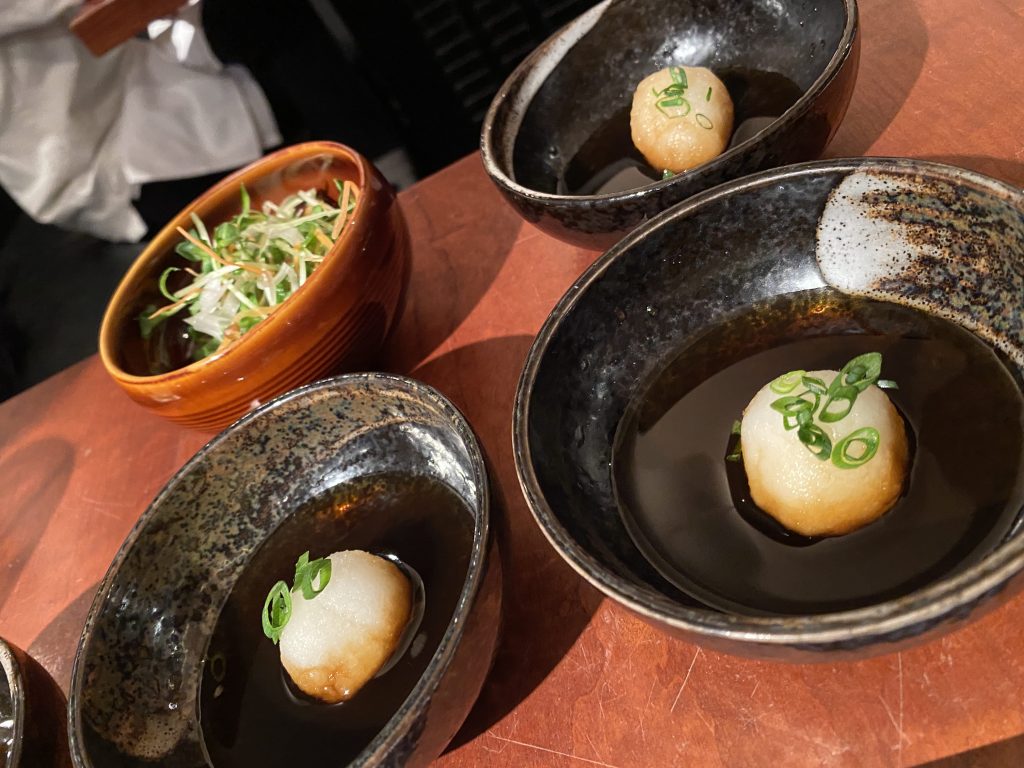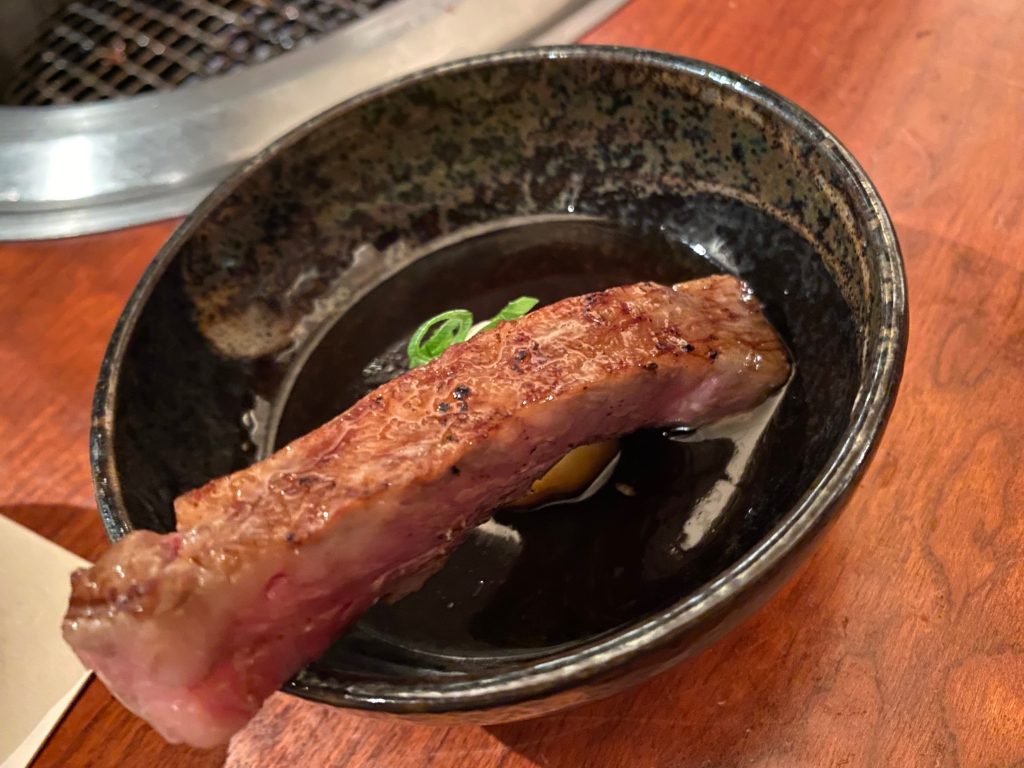 Chuck Flap Sukiyaki style with truffle. *Signature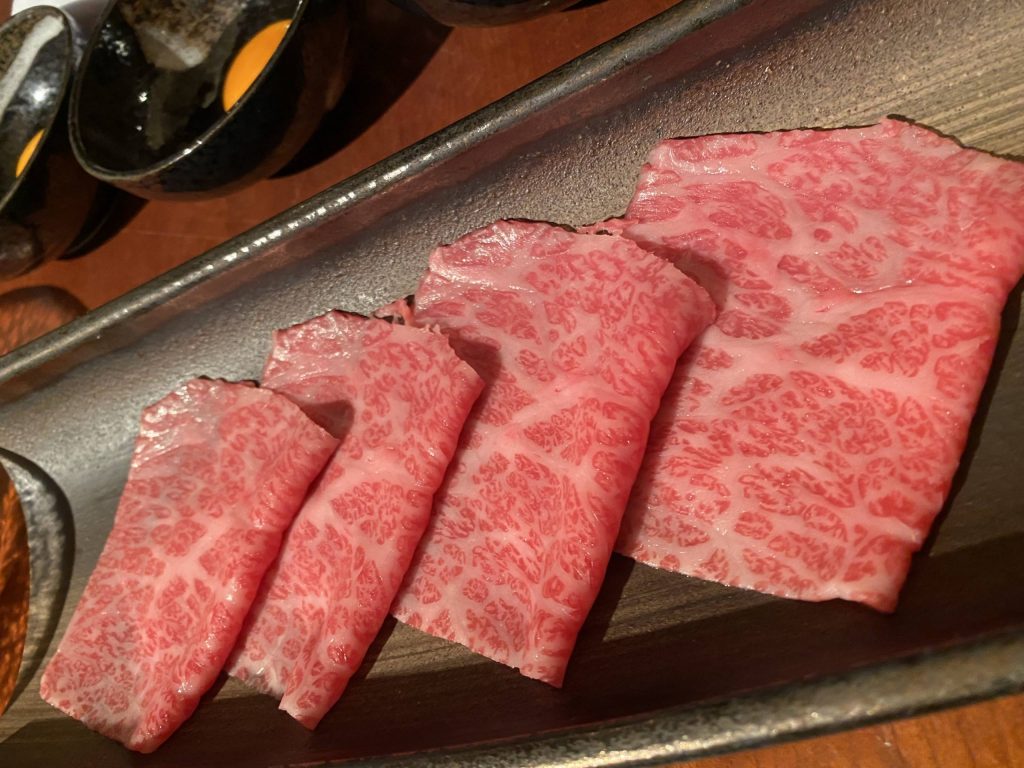 This meal is climax of this course, slightly grilled thick sliced Chuck Flap with sukiyaki sauce and with truffle, very rich taste.
Actually this is only available in more expensive course, but it is worth to pay additionally to upgrade your dishes.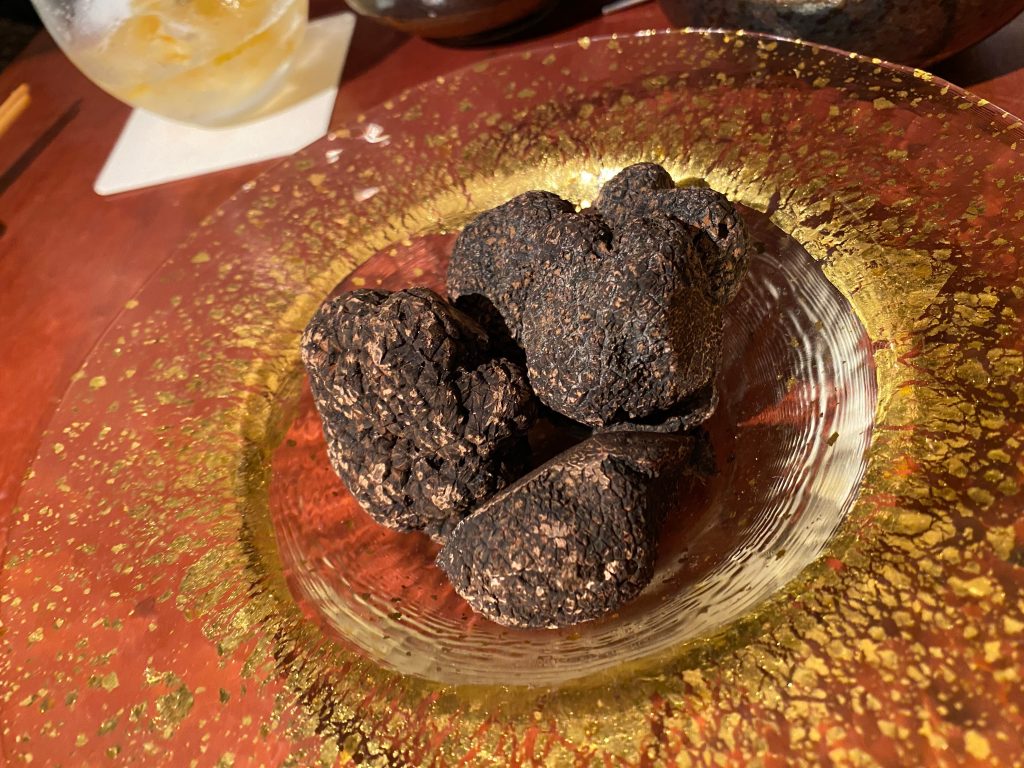 Truffle would be sliced in front of you, you would smell great truffle flavor.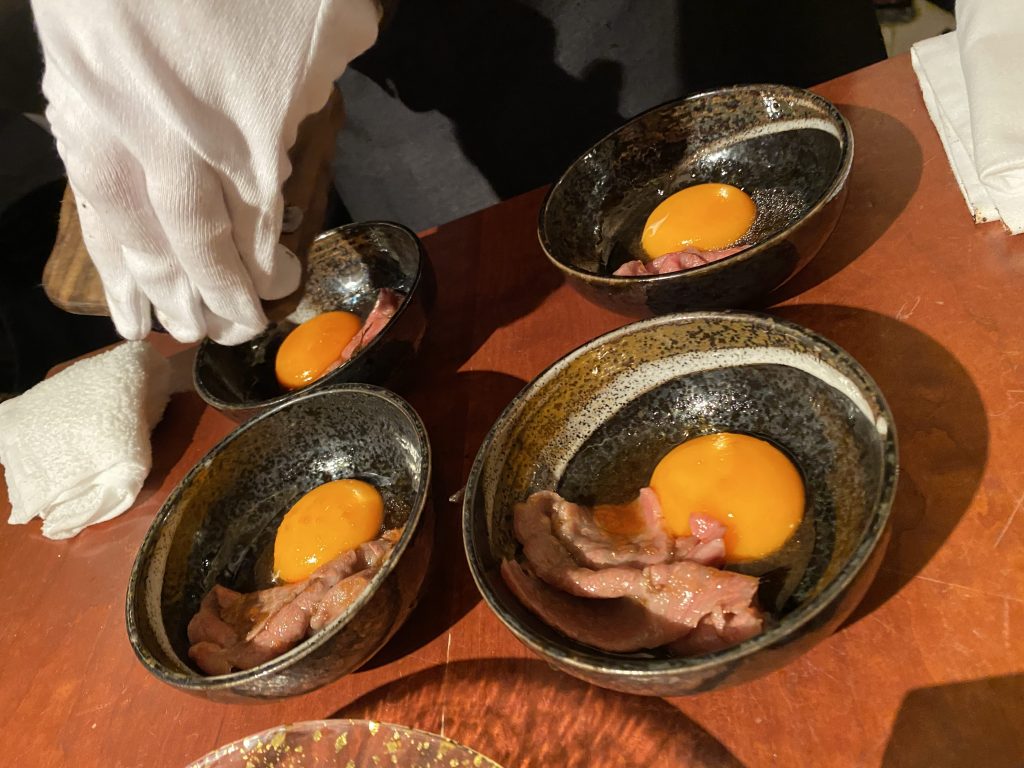 Sweetness from fat of meat and egg, flavor from truffle, saltiness from Sukiyaki sauce, perfect combination, yummy.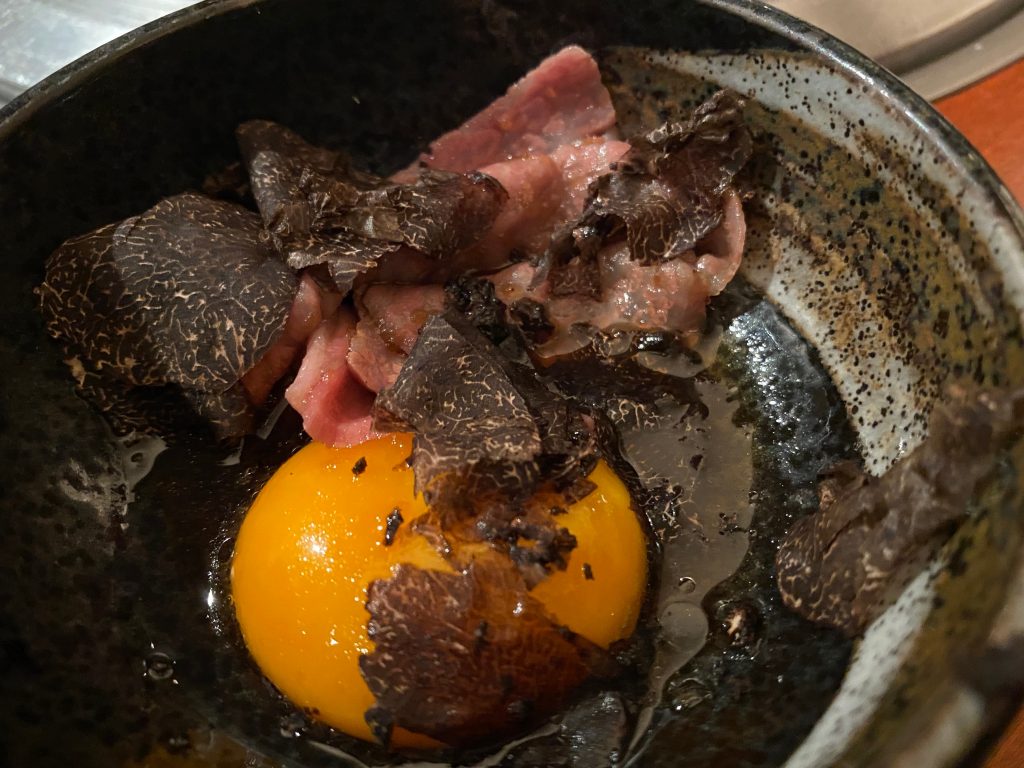 After finished the meat, you can drop rice into the egg and truffle, this is also yummy.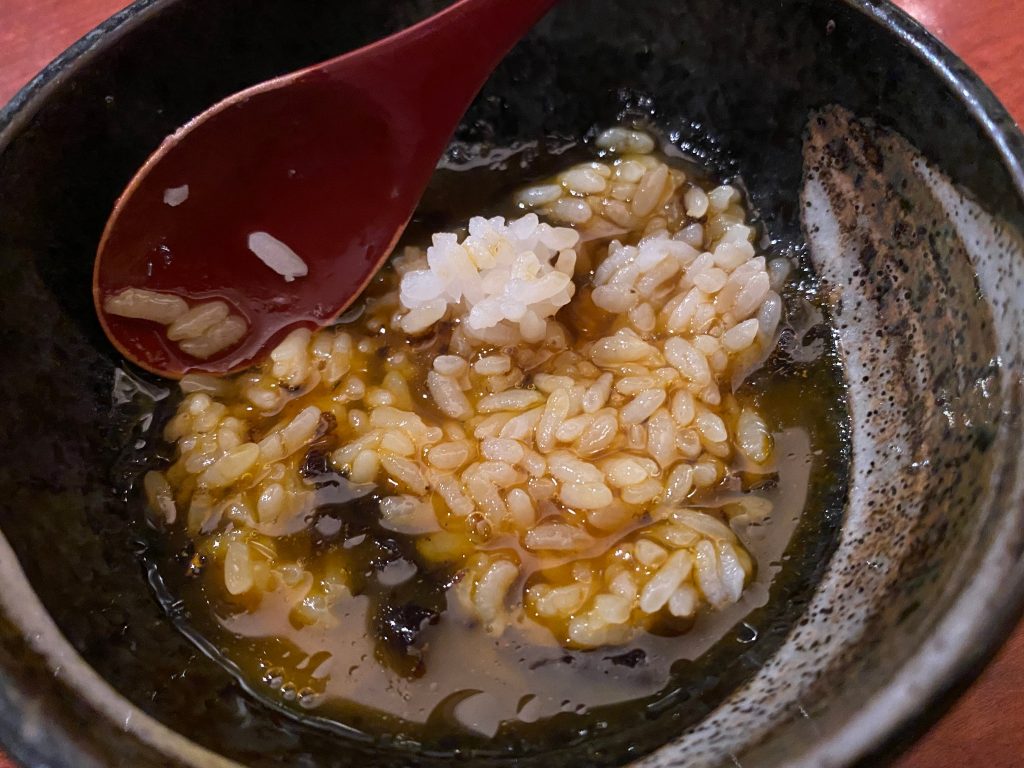 Japanese very thin noodle – 阿波の手延べ素麺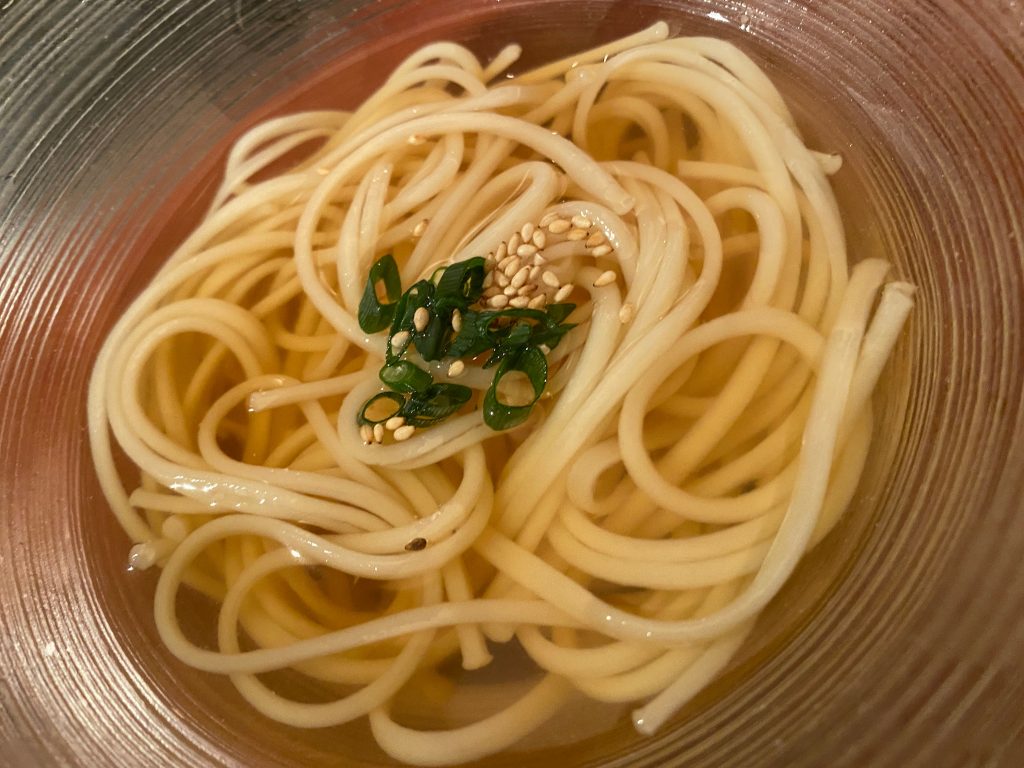 This is Japanese thin noodle with simple taste, but after the final meal, this would be good refreshment to your mouth.
Roasted green tea on shaved ice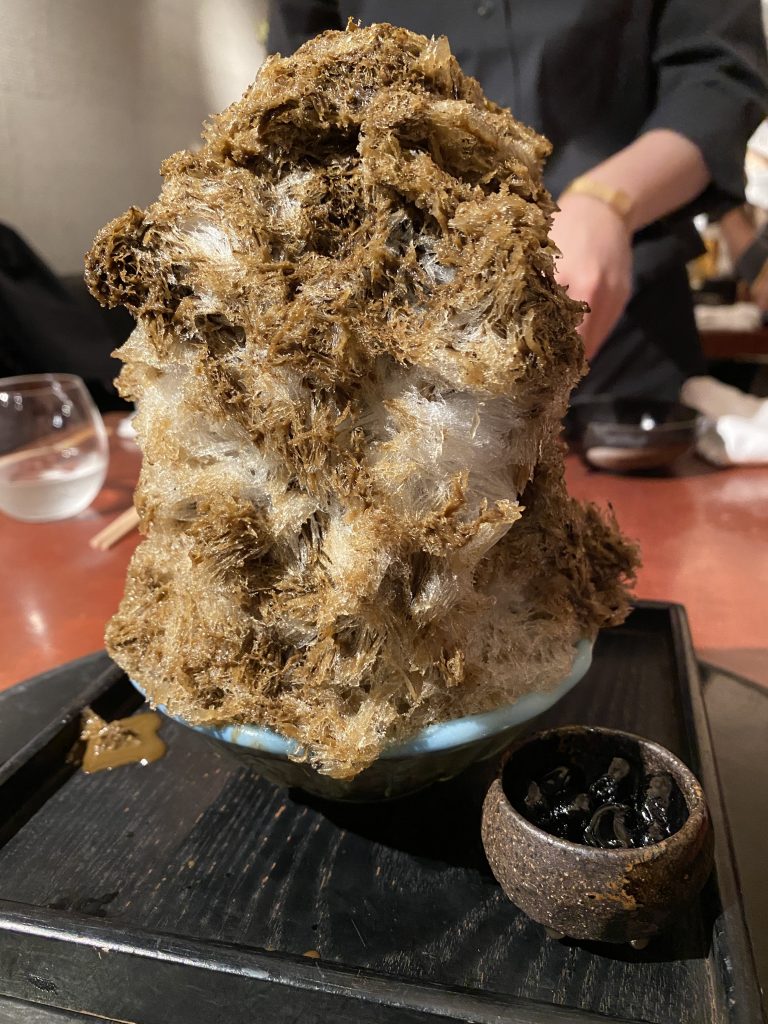 *Signature Typical shaved ice, but as this is roasted green tea flavor, this is not sweet but well balanced better and fresh taste, also you can add sweetness with beam if you want.
Insider tips
Before opening Yoroniku, He sent a staff to yakiniku jumbo, so Mr. Vanne might not work there.
Restaurant detail
Food rating

A restaurant worth a detour, indicating excellent cuisine and skillfully and carefully crafted dishes of outstanding quality
Budget

¥10,000~¥13,000
English
friendliness

There is no english menu here, but staff may able to speak English.
Reservation
or queue

You can make reservation by Omakase, it is better to make reservation one or two month earlier just after reservations opens. You can make reservation by Table check for a brunch at Ebisu too.
Payment by
Cash and credit card
Site and SNS
Home page
Any other detail
Information on Google Map