Sushi YUU – 鮨由う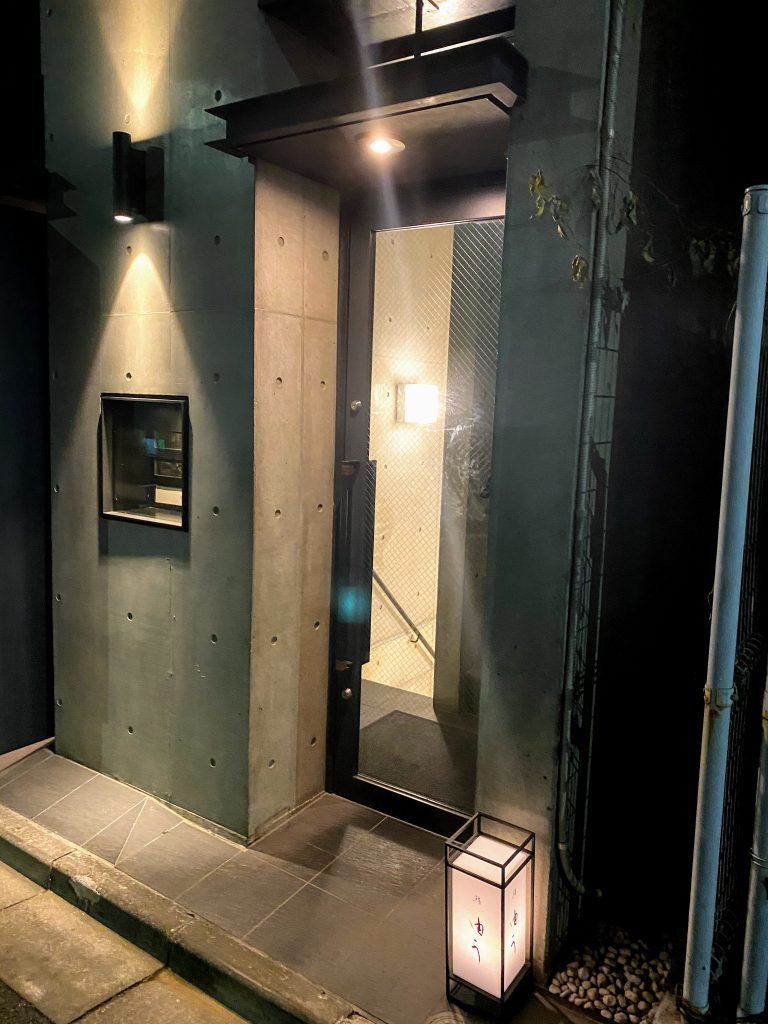 Sushi YUU, the chef; Mr. Ozaki has been worked at Kamakura Izumi(鎌倉 以ず美) which is also michelin stared Sushi bar. Also this restaurant got one Michelin star less than one year from opening.
Here is a small sushi bar, there is only 8 sheet and one room for 4 person.
Make use of over several kind of Japanese Seasoning, for instance utilizing two different type of Mirin depends on foods.
Not only traditional taste, but also trying to establish own taste, one of the signature food is called "Purine roll" which is a rich taste with Ankimo (monkfish liver)
Also the chef and staff are very friendly, you can enjoy not only foods but also chatting with them.
Must Order
There is only one OMAKASE tasting course, the course includes Sushi and also a serious of small dish.
OMAKASE Course
Let me pick up signature foods from the course.
Purine roll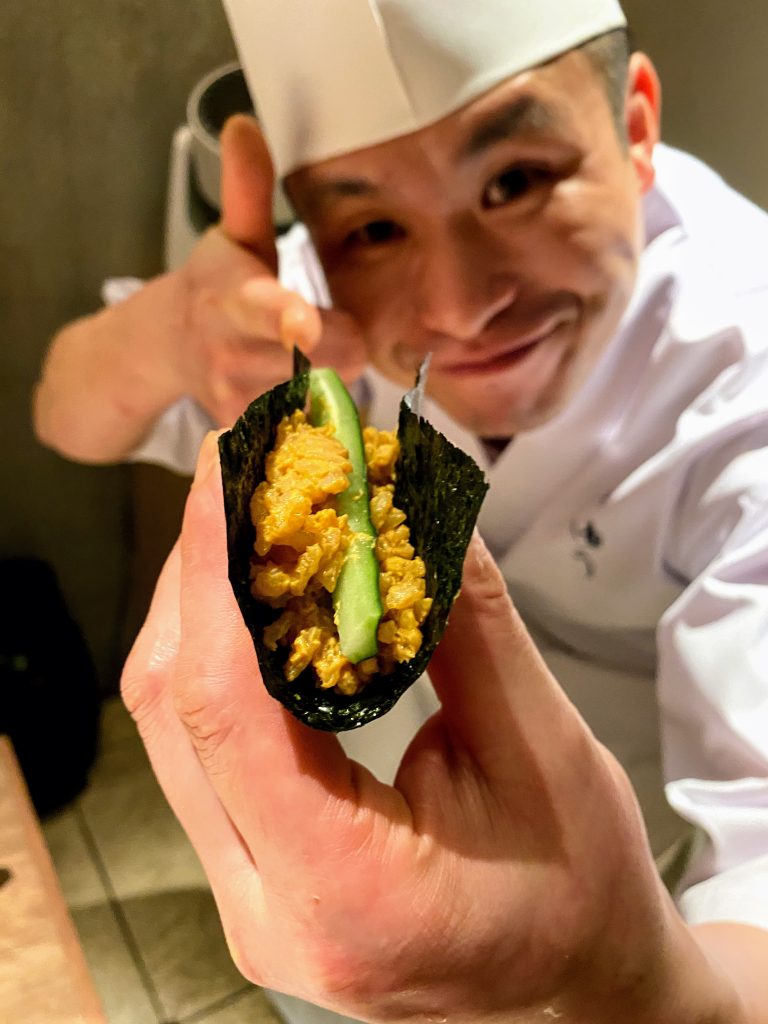 This roll is made of rice and Ankimo(monkfish liver) mix and wrapped with seaweed with Cucumber.
As you may know that Ankimo has high purine, so this roll is very "un-health", but yummy. 🙂
Also Mr. "Sniper" Inoue would like to be taken photo like above.
Red snapper with marinated kelp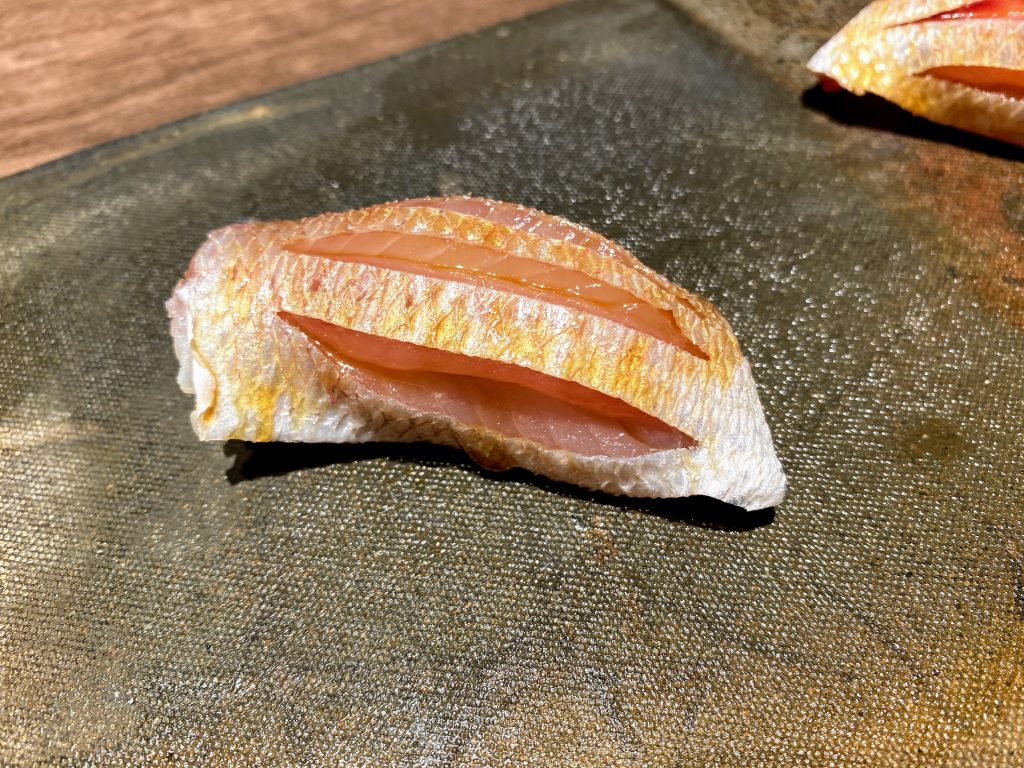 According to the chef; Mr. Ozaki, one of the favorite sushi is red snapper with marinated kelp, so his own red snapper is also delicious.
This red snapper is marinated with kelp, so its fish smell has gone and the fish meat also get softer. very yummy.
Mineoka dofu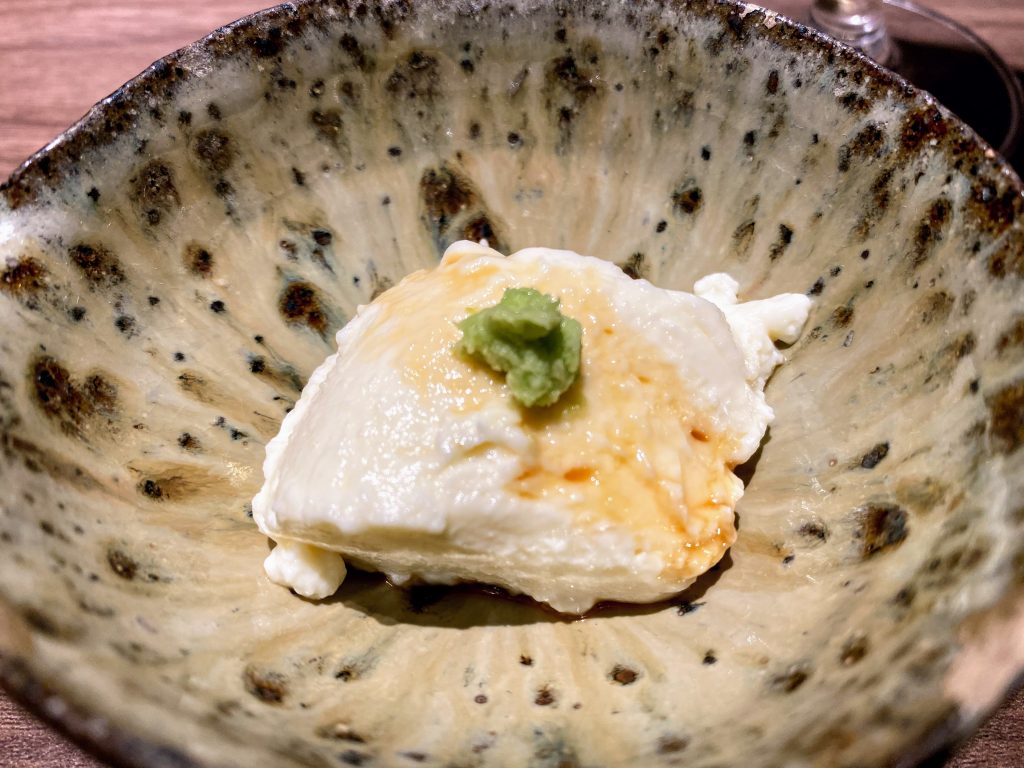 This tofu is made of milk and cone, the taste is similar with mascarpone cheese.
Course photo on a day
Insider tips
Restaurant detail
Food rating

A restaurant worth a detour, indicating excellent cuisine and skillfully and carefully crafted dishes of outstanding quality
Budget

¥20,000~¥29,999
English
friendliness

No english menu, but sometimes foreigner come.
Reservation
or queue

Reservation can be made by The site, It is better to make reservation as soon as reservation slots have been released.(At least one month in advance.)
Payment by
Cash and Credit card
Site and SNS
N/A
Any other detail
Information on Google Map