Yakiniku Ushimitsu Ebisu – 焼肉 うしみつ 恵比寿本店
Ushimitsu is one of Nishiazabu Kenshirou (西麻布けんしろう) group restaurant, if you want to go Nishiazabu Kenshirou it cost around 20,000 yen, but here is less expensive than Nishiazabu Kenshirou and the concept is the same.
This style modern yakiniku is called Nikukappou(肉割烹), typical/traditional yakiniku is just serving raw meat with source and grill them by my self.
But Nikukappou the meats are served as course and every dish has different taste like french course.
The contents of the course is changed frequently, so you will be amaze every visit here.
Must order
Gyu-Kyoku – 牛極コース 8000 yen
Almost every month the contents of the course is different, but 8000 yen course is good for you to try Nikukappou style yakiniku.
Followings are the course contents on a day.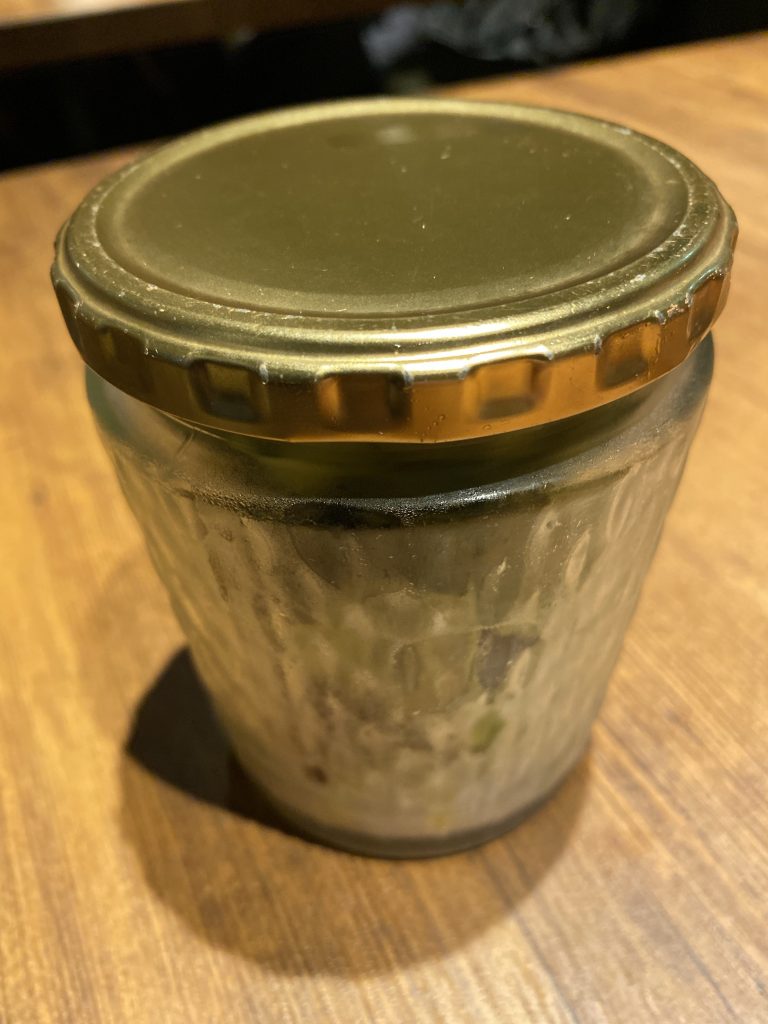 Salad in a bottle, shake it to mix with dressing.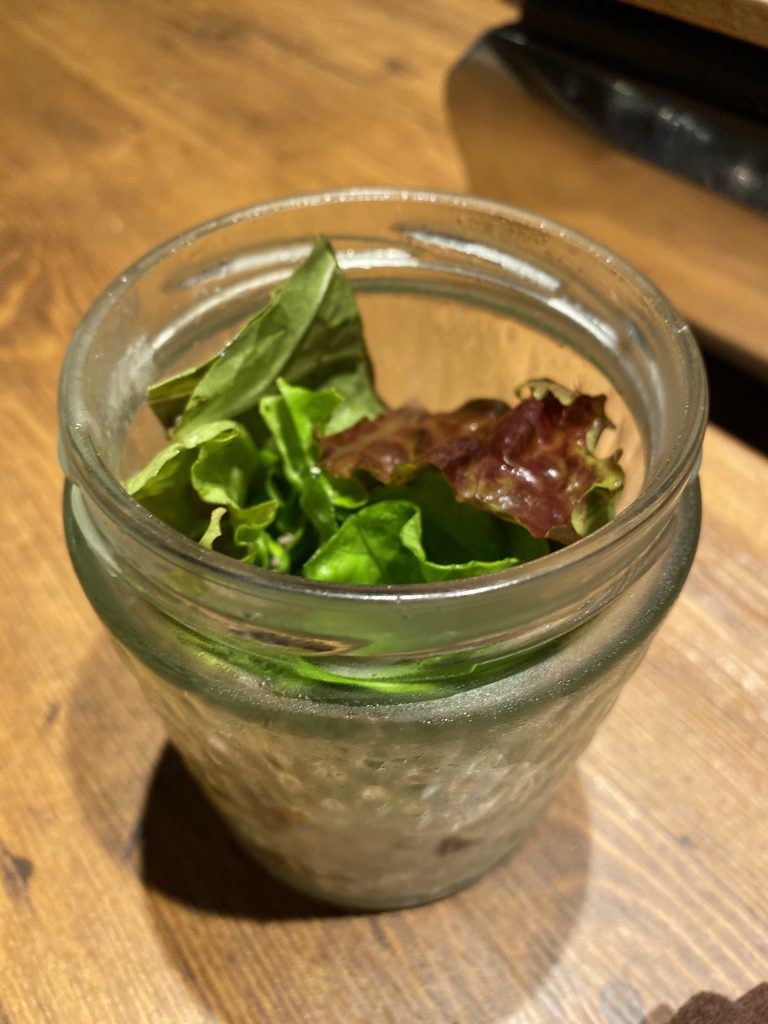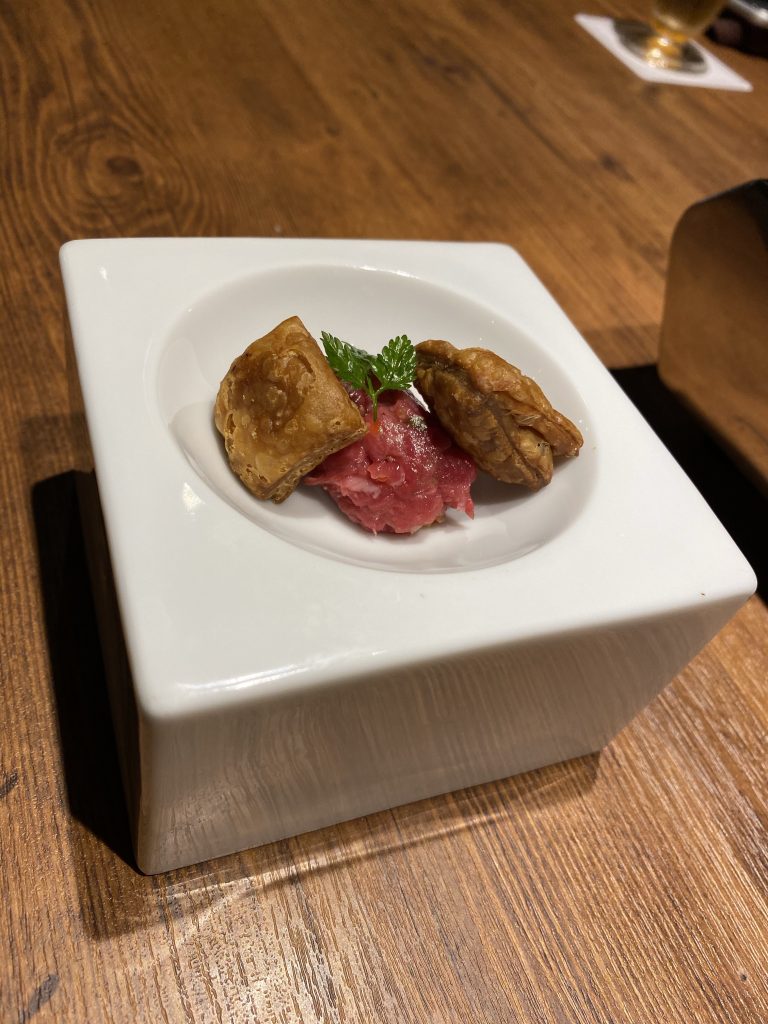 Yukhoe with a pie, feels like french style.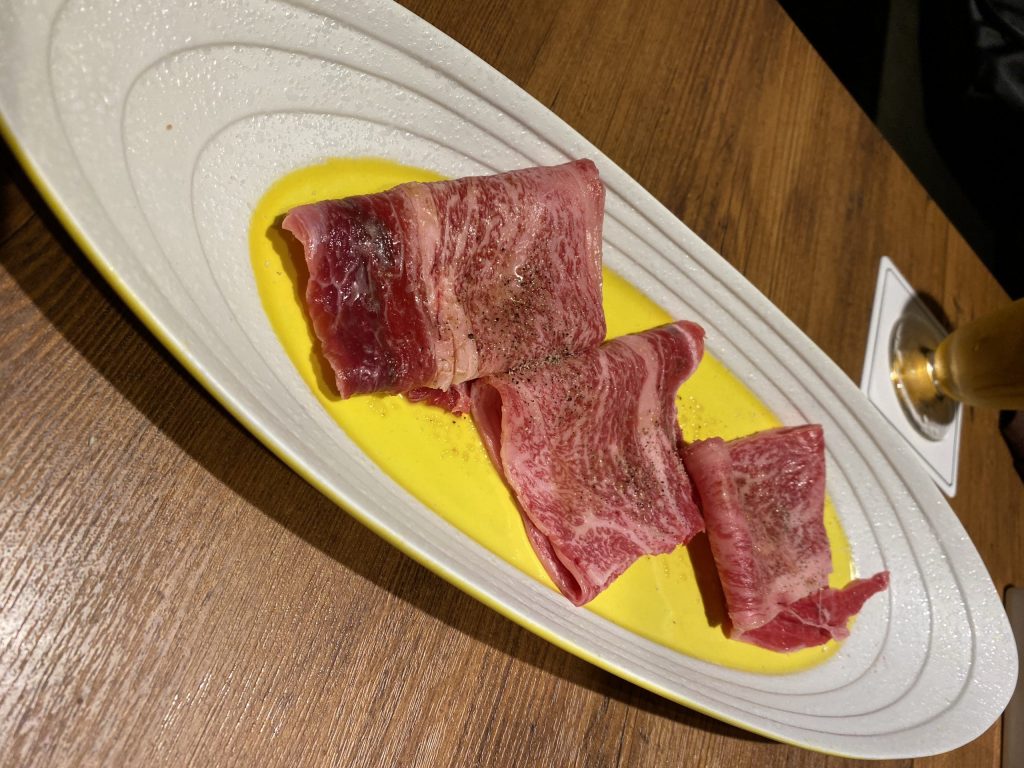 Wagyu sirloin ichimon yaki with crushed white radish.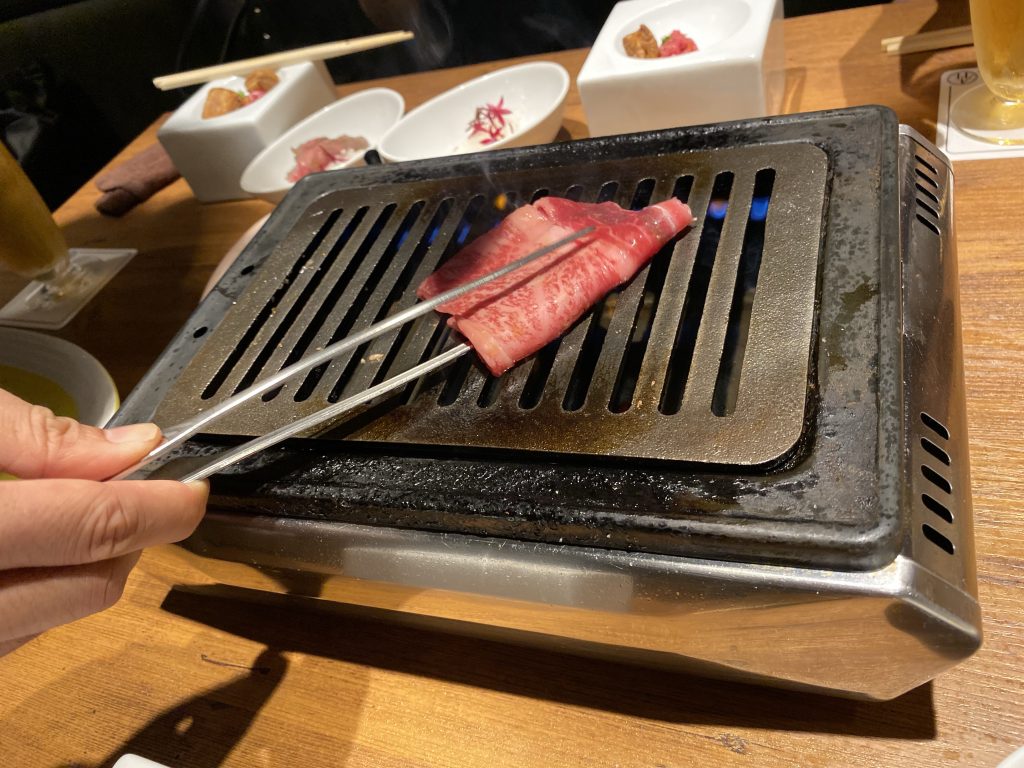 Every meat is cooked by the staff.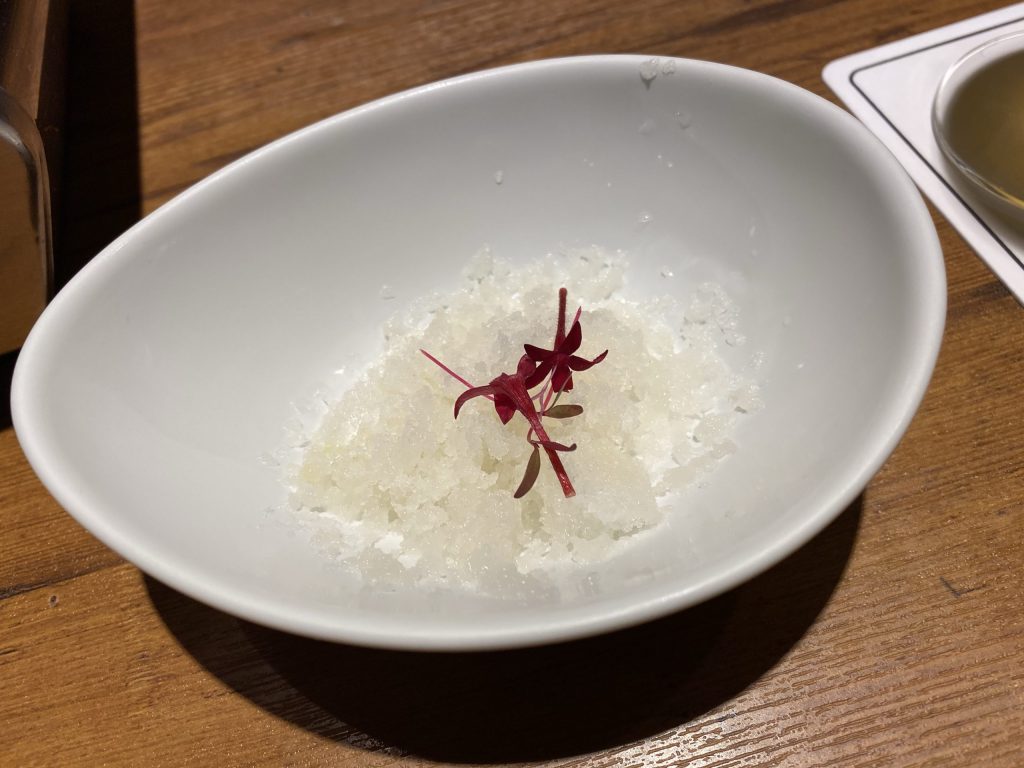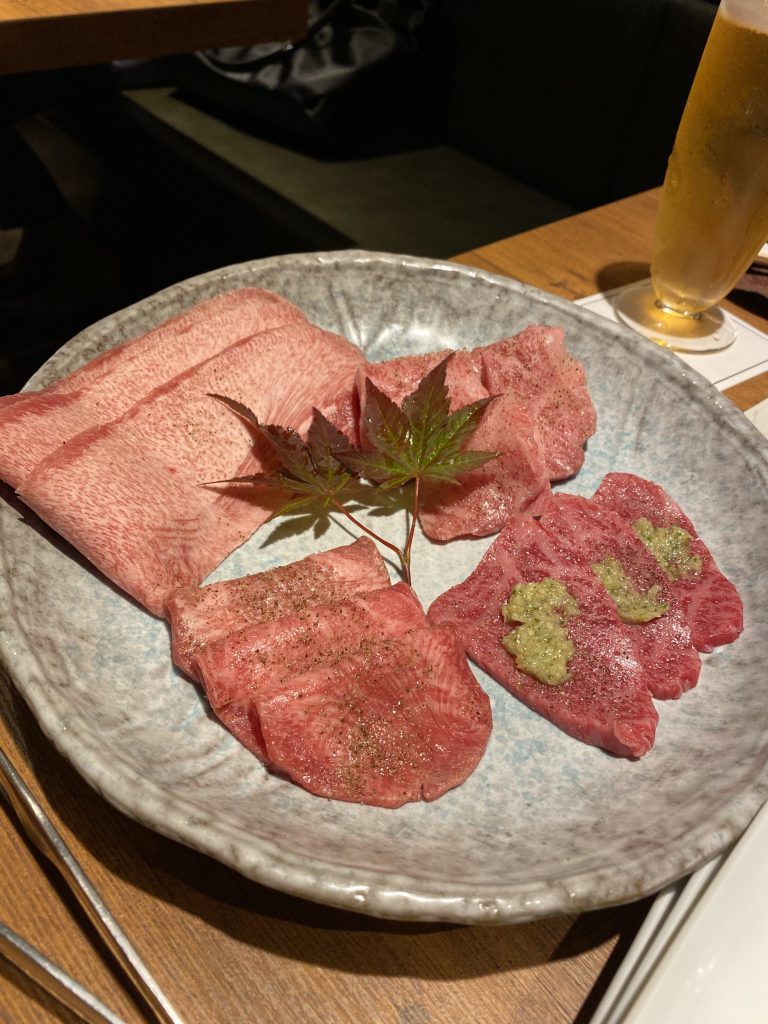 Meats with salt plate.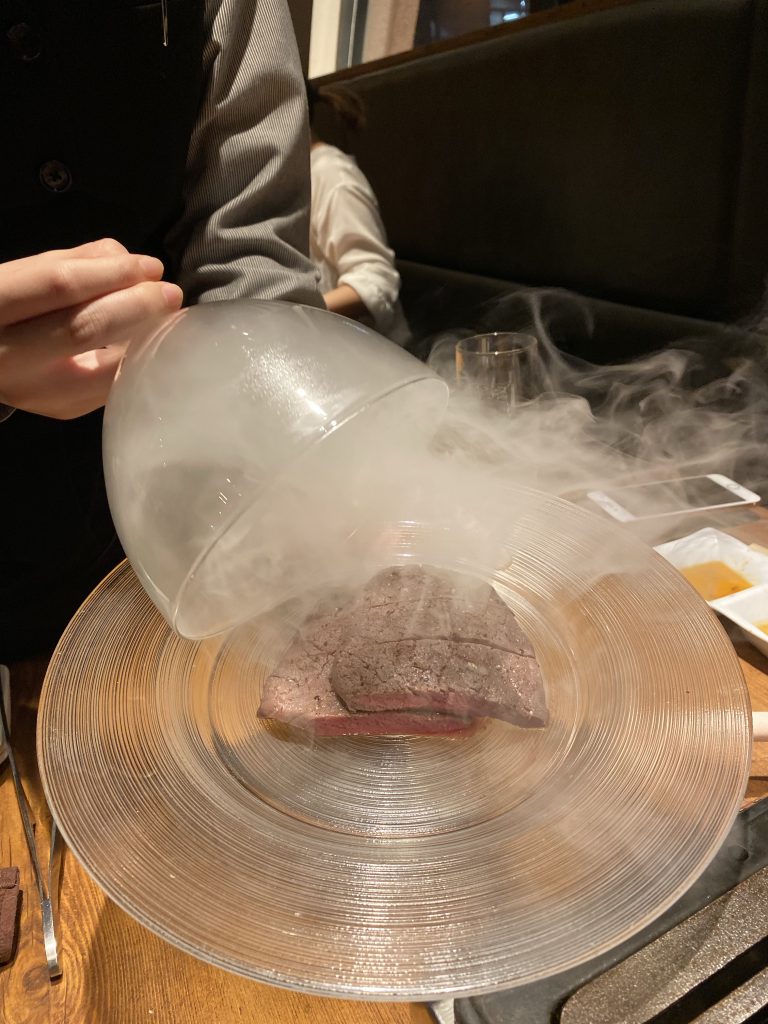 *Signature: Kenshirou yaki, this plate is also served in Nishiazabu Kenshirou, chateaubriand steak smoked by sakura chip.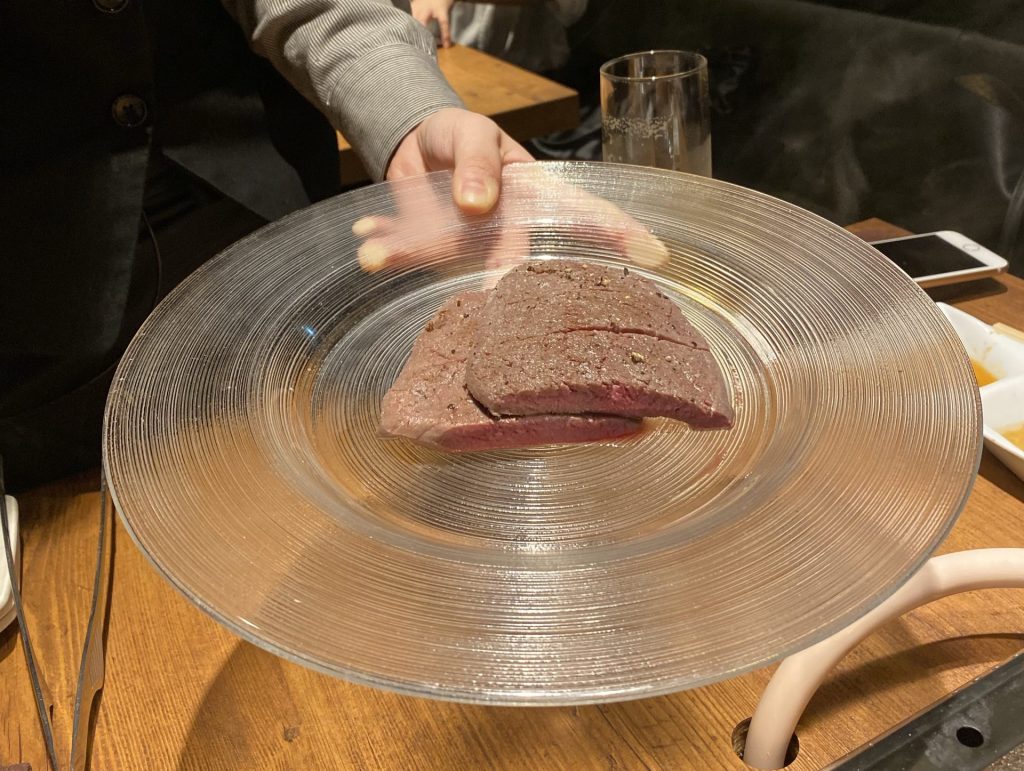 The meat is very soft and good smell with the smoke. Yummy.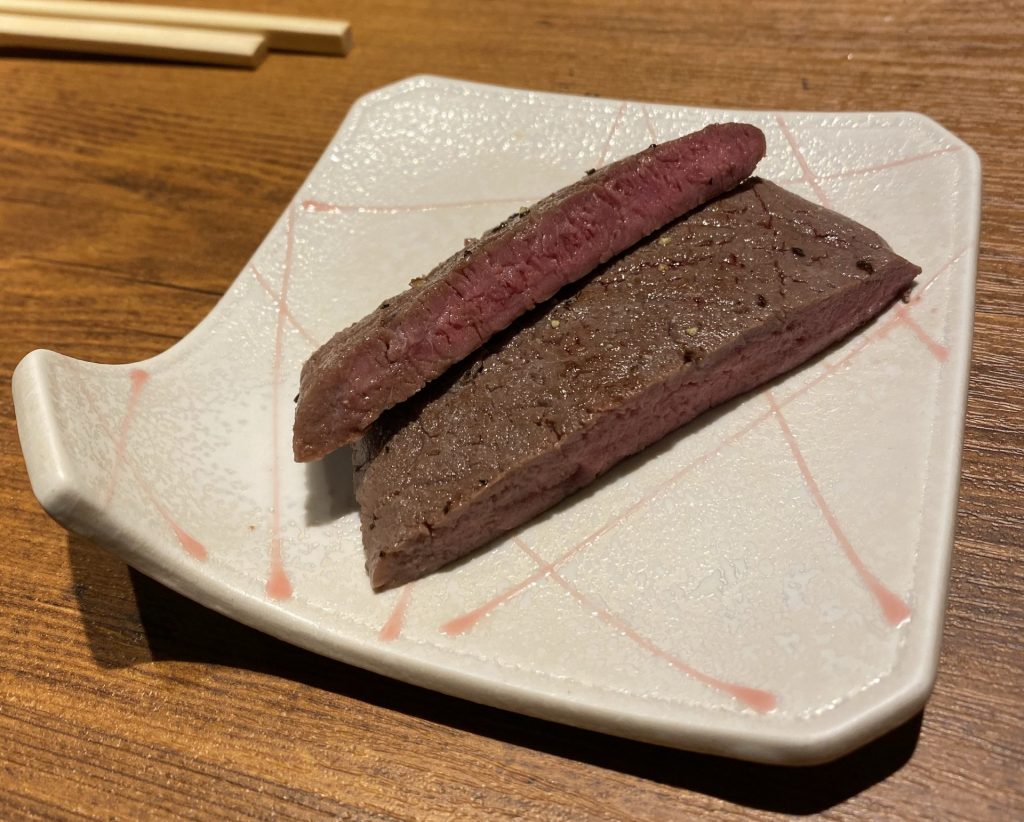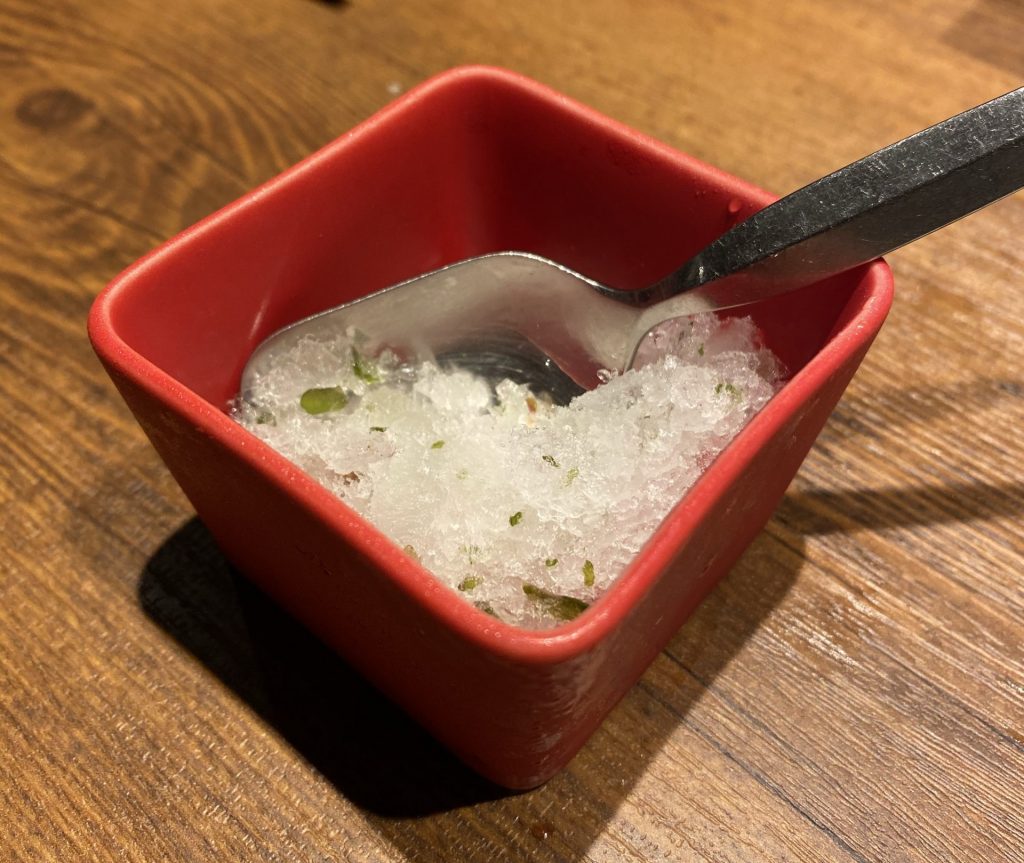 Middle refreshment.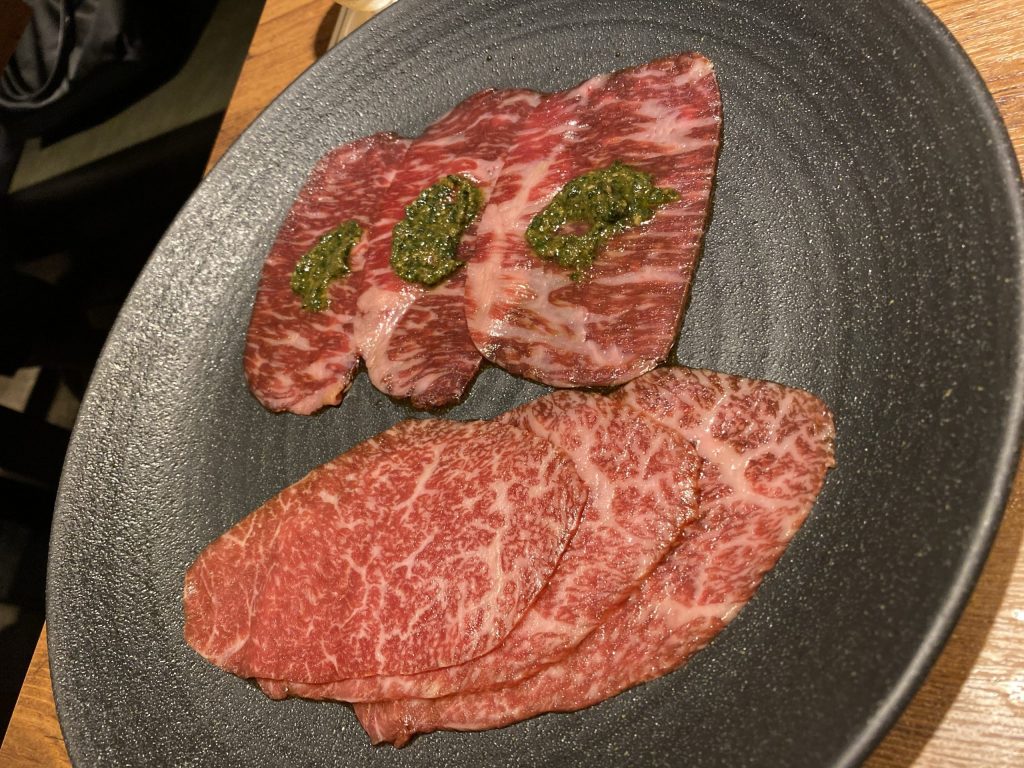 This is the meat plate with tare, following meat is called Ushimitsu yaki which is the original meat here. After grilled, dip into the urchin and white wine source.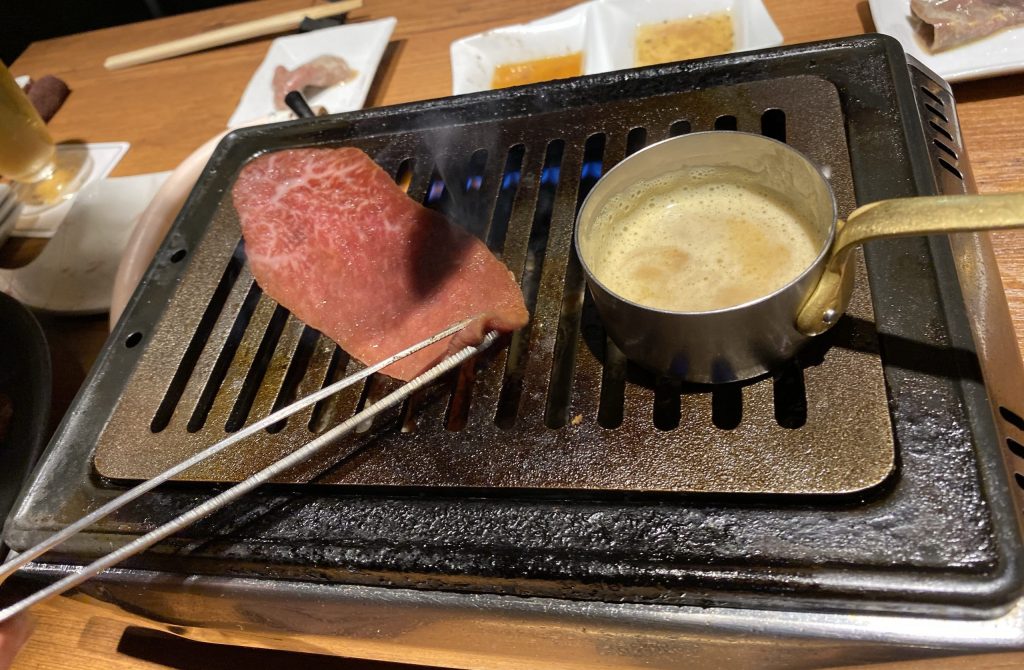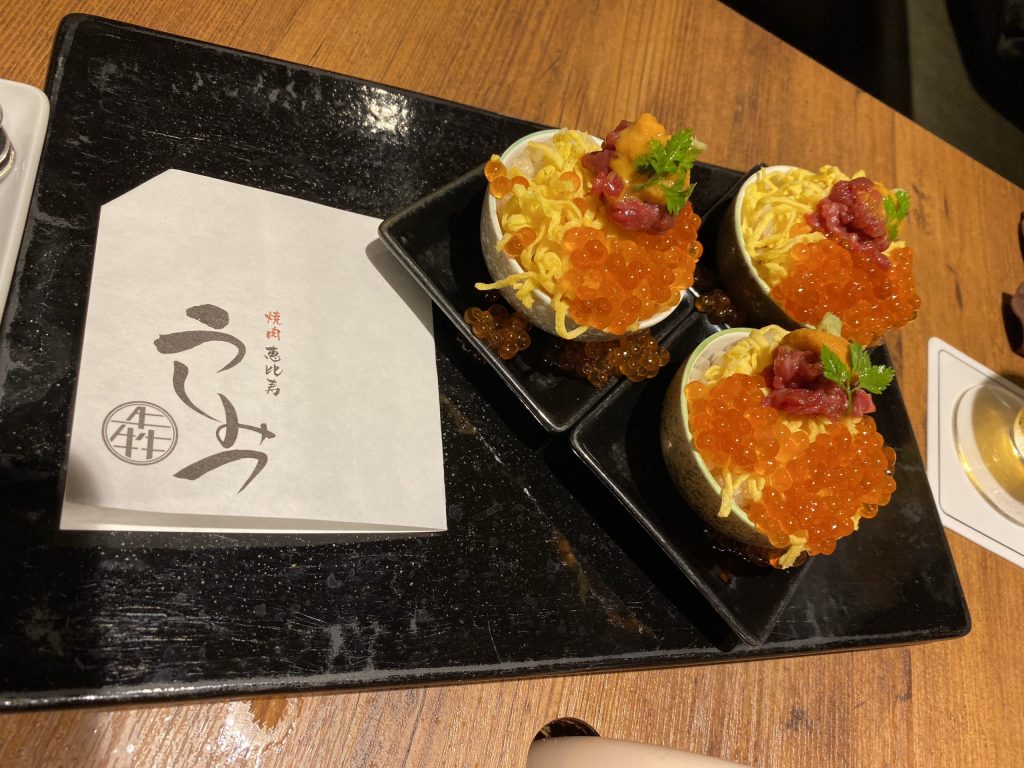 Beef, urchin and salmon roe on the rice. This is complimentary dish as the reservation made through the system.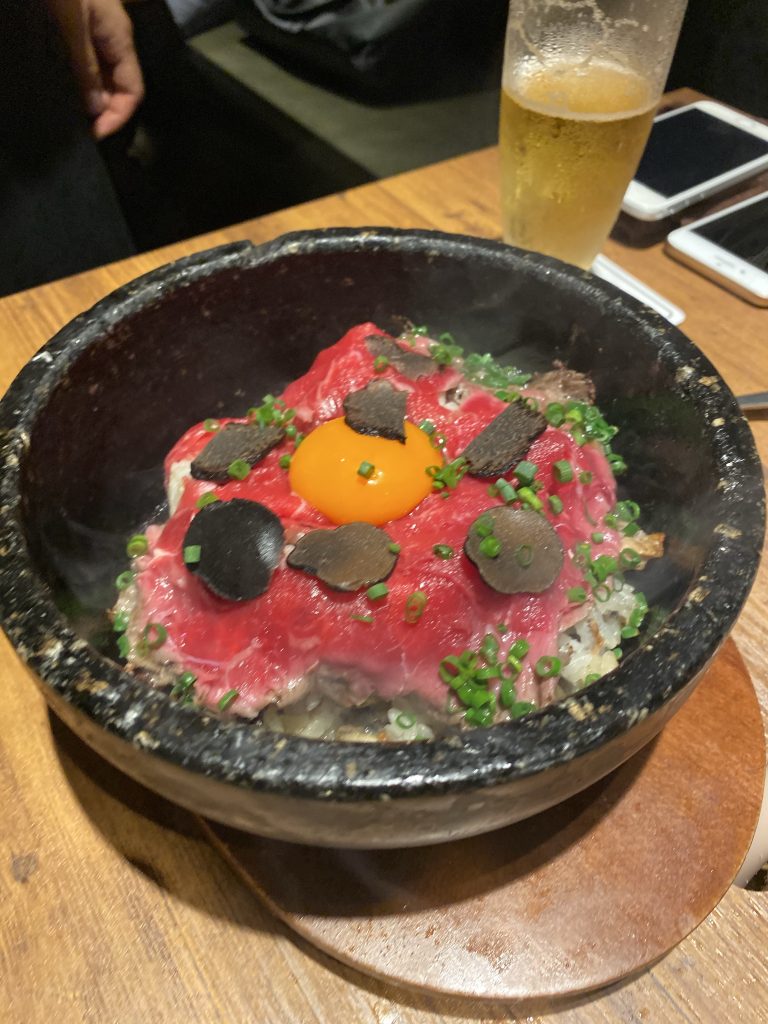 Stone-roasted mashroom, wagyu sirloin, truffle, on the rice.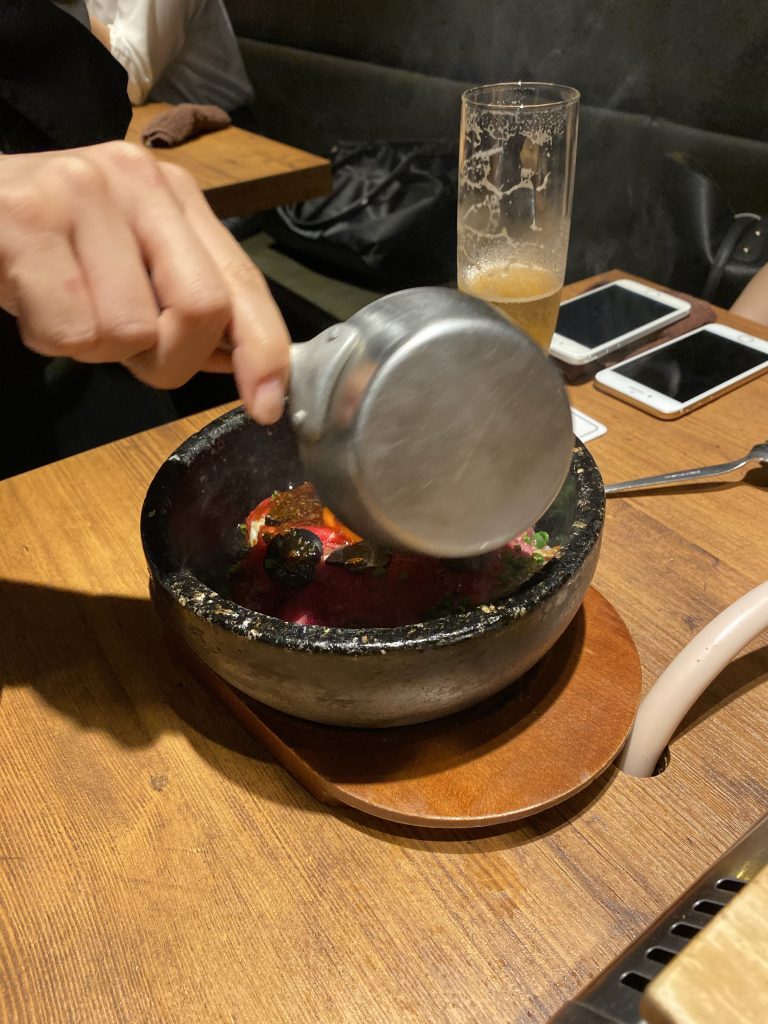 Add the urchin and white wine source.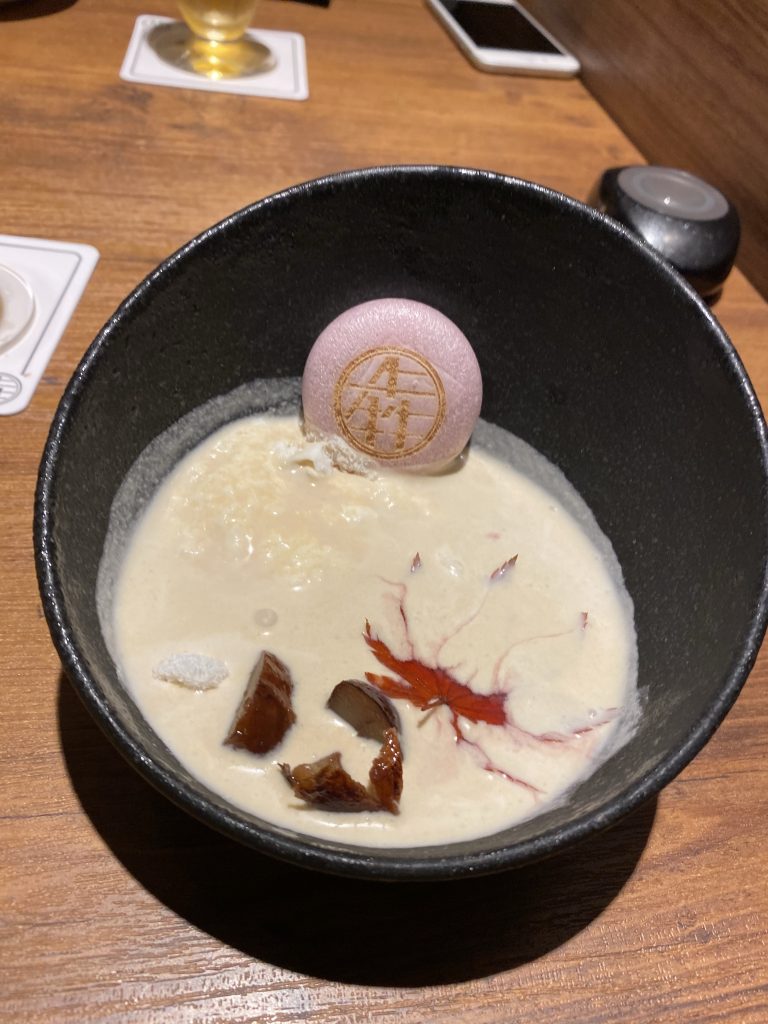 Chestnut and cream source, you will feel crashing in your mouse with traditional Japanese snack.
Restaurant detail
Food rating

A good place to make a dinner plan in your journey.
Budget

¥8,000~¥11,999
English
friendliness

There is no english menu here, foreigner sometimes come here.
Reservation
or queue

You can make reservation by Table check, it is better to make reservation one week advance.
Payment by
Cash and credit card
Site and SNS
Web site
Any other detail
Information on Google Map