Yakiniku Shimizu – 焼肉しみず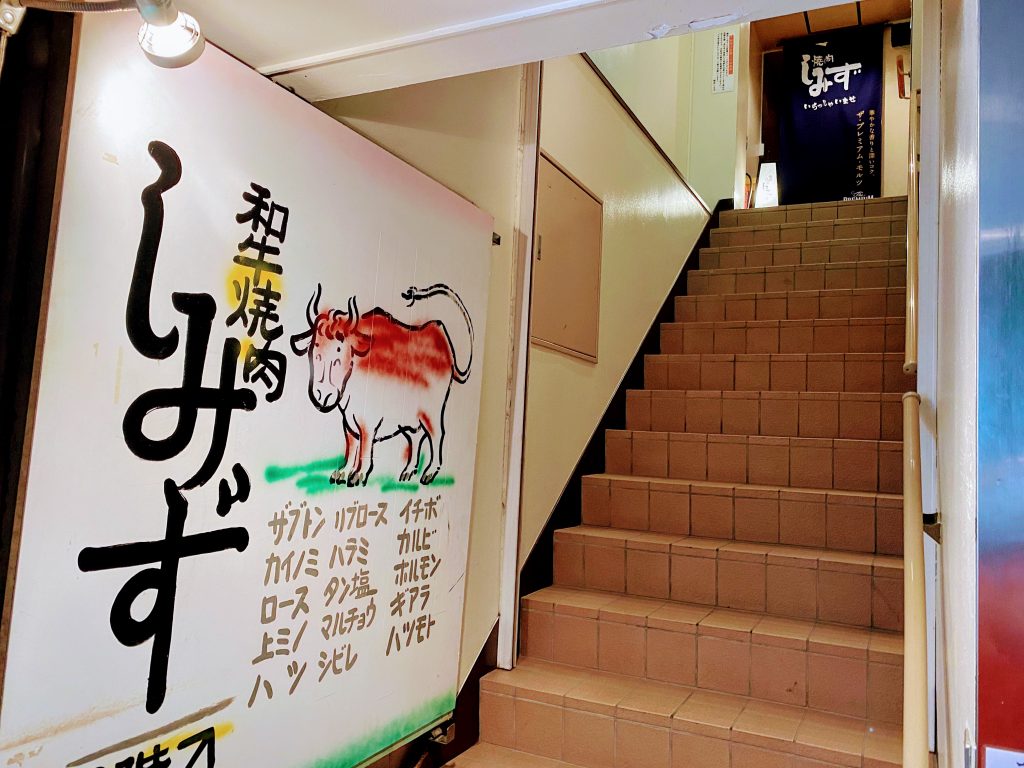 Yakiniku Shimizu is located 5 mins working from Fudomae station. Here looks like a local yakiniku restarant, but the quality of meats are very good.
They only serve Cows' meat for red meat which is more softer and more marbled, according to the restaurant, following three points are the benefit of Cows' meat.
The fat got melt with lower temperature, so that feeling the meat more lighter.
The taste of meat is more deep and rich.
Muscle fiber is more softer, and texture of meat is more silky.
please refer to following article if you are interested.
Also for offal meats, to serve the offal meats with the best freshness, every day come to shibaura Meat Market and secure the best ones.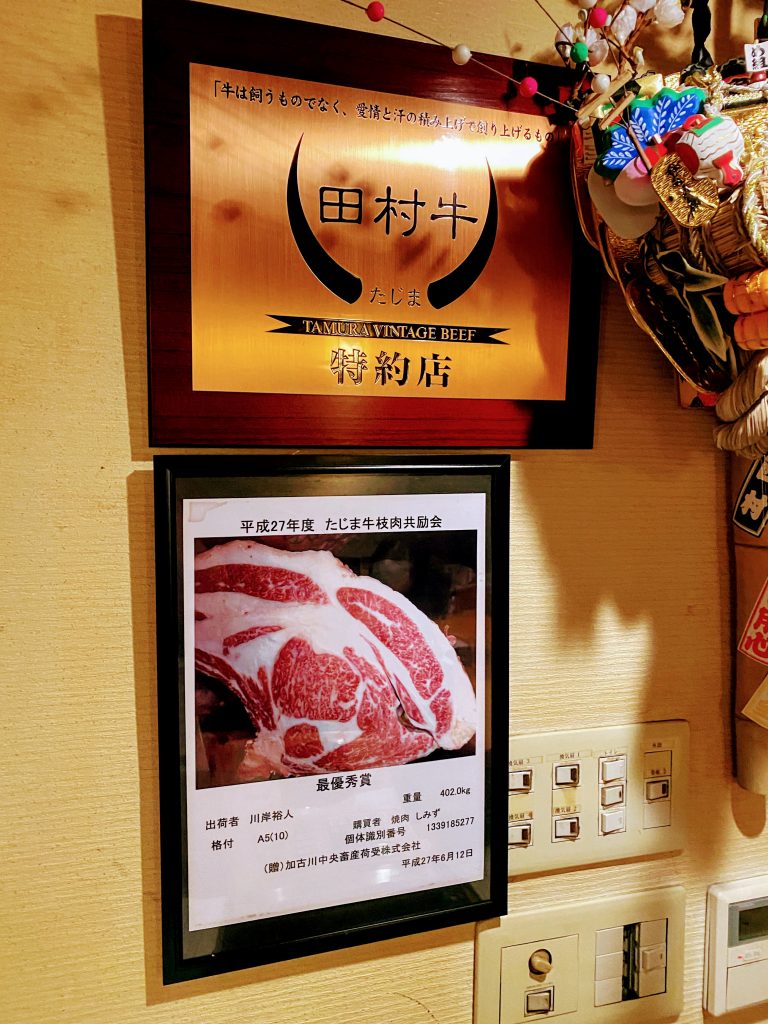 Must order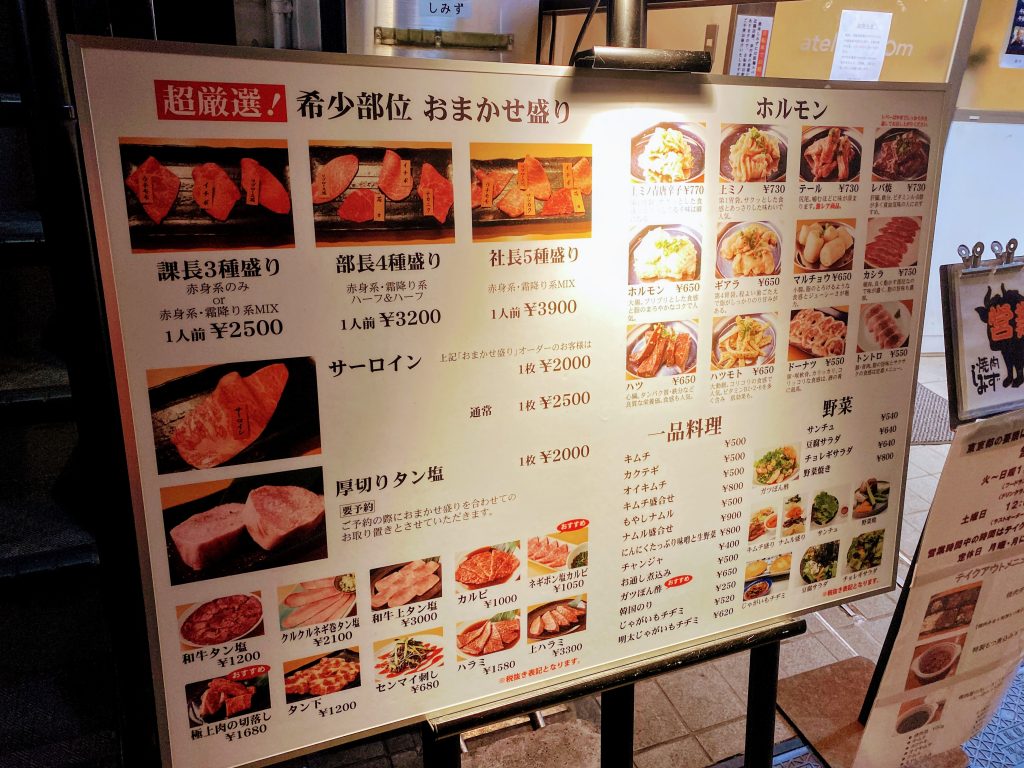 Special thick beef tongue / 厚切り上タン – 2000 yen for 1 piece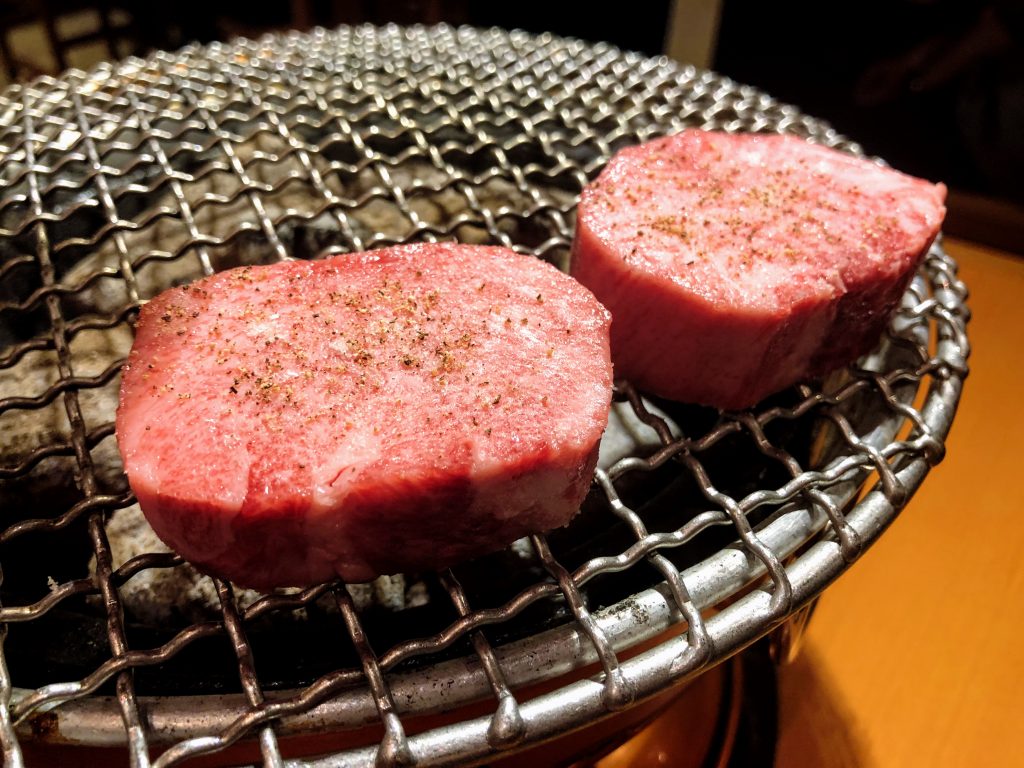 *Signature This special thick beef tongue need to be order when you make reservation in advance and chose one of meat course as this is prepared only for a customer who has reservation. But this is worth to do so.
The beef tongue is not only very thick but also very soft as the this beef tongue is only utilizing center of beef tongue with carefully trimmed. So this is completely different than other just thick beef tongue.
As this is very thick, this is need to be grilled carefully, many times turn over and not too grilled, so that the tongue become more softer and chewy.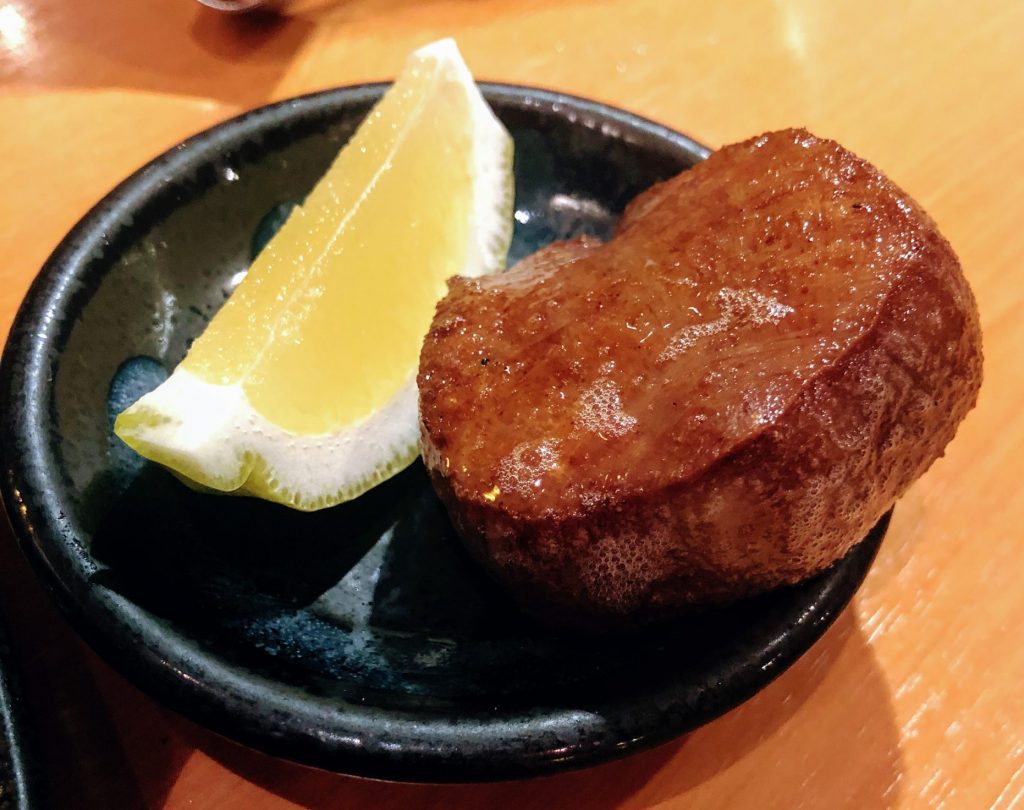 If you haven't ordered the thick beef tongue, the thin beef tongue is also on the menu with good quality, don't worry!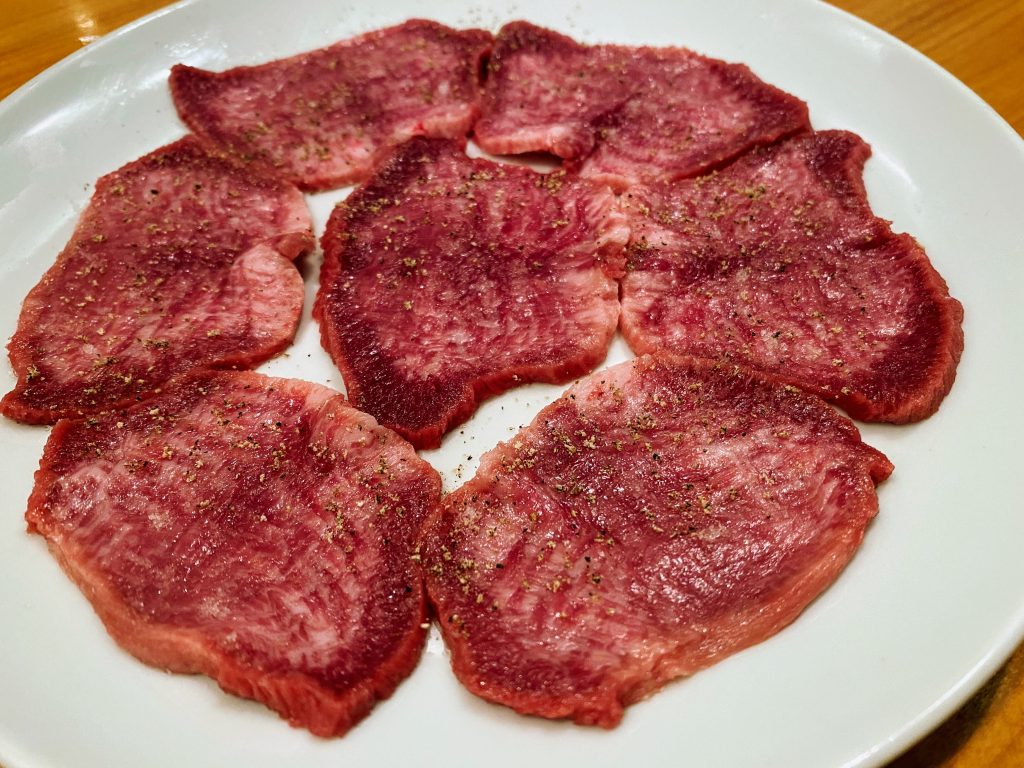 Thick outside skirt / 上ハラミ – 3000 yen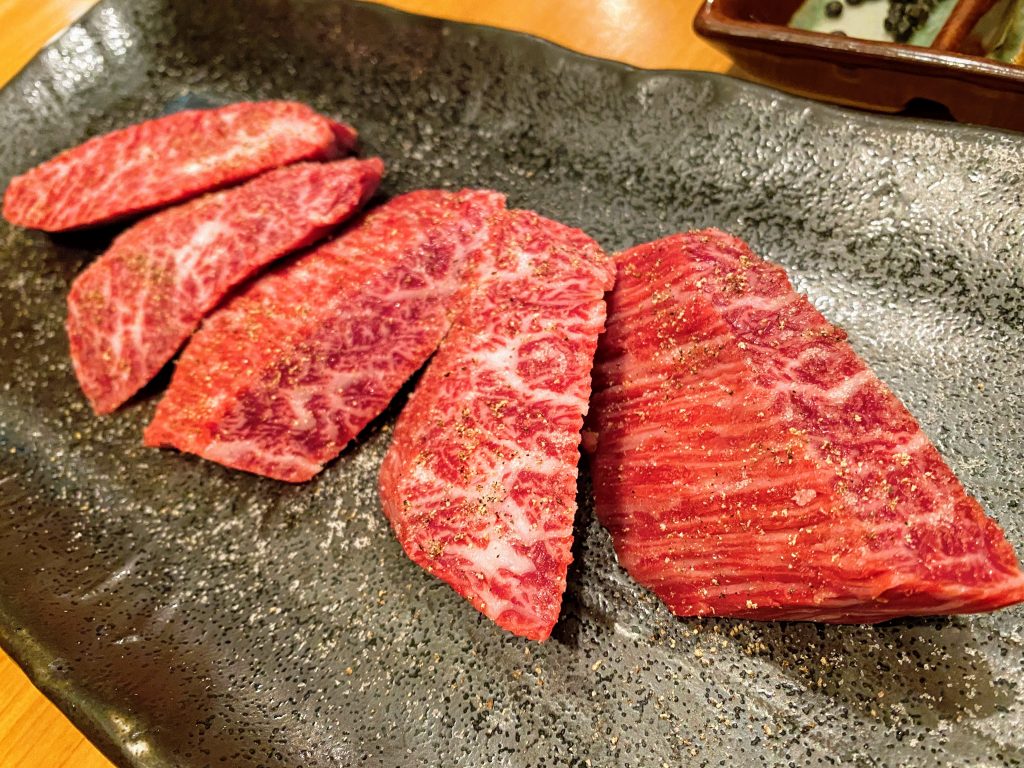 Thick outside skirt are also so thick, also well trilled so the meat are very soft and rich taste.
Once bite them, yummy beef juice will be filled into your mouth, as the meat taste is very strong, with slight salt and raw pepper or horseradish which come with the meat, is enough. Must order.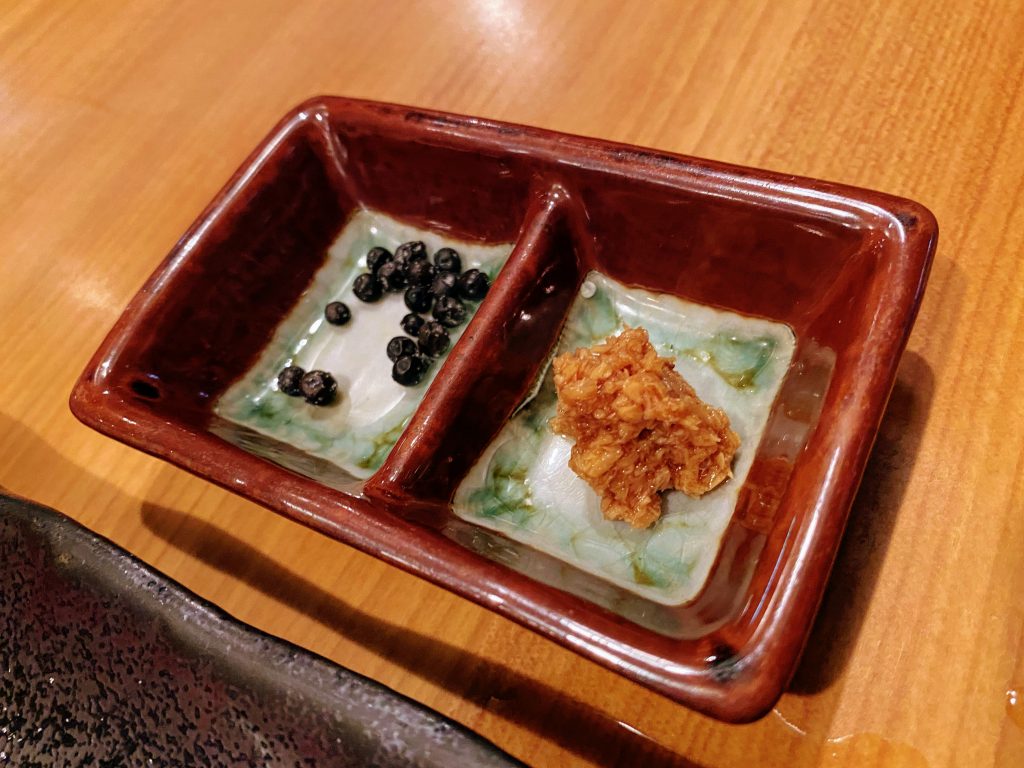 Thin sirloin meat / サーロイン – 2500 yen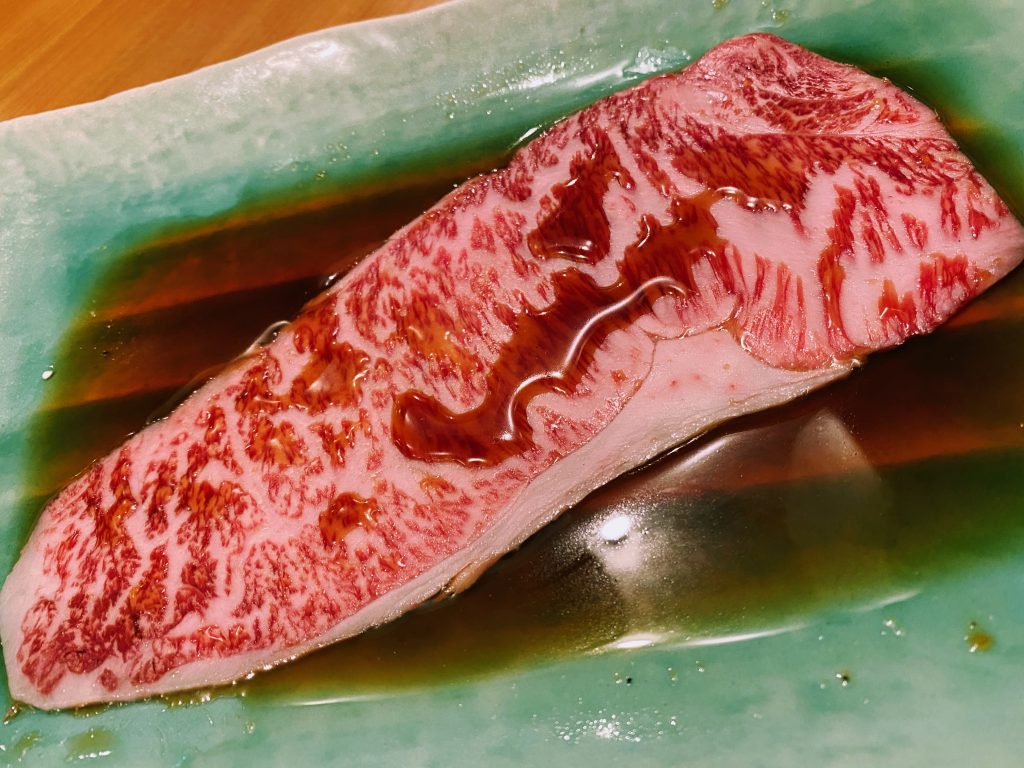 The sirloin meat are sliced very thin, as this meat is cows' one, the fat is very sweet, and even it contains much fat, the fat would be melt in your mouth, so feeling not too heavy.
The texture of meat are also silky, also good balance of salty soy sauce.
Heart / ハツ – 650 yen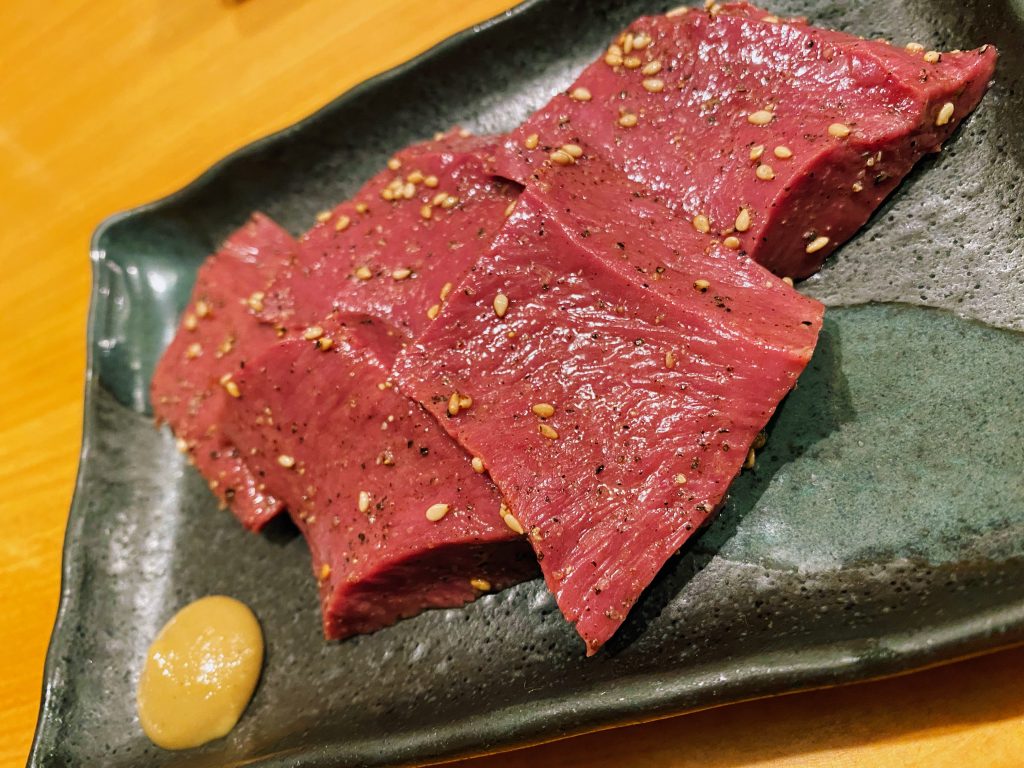 The hart is very fresh, so they are still chewy but soft, this is simple taste but feeling strong original meat taste.
large intestine / ホルモン 650 yen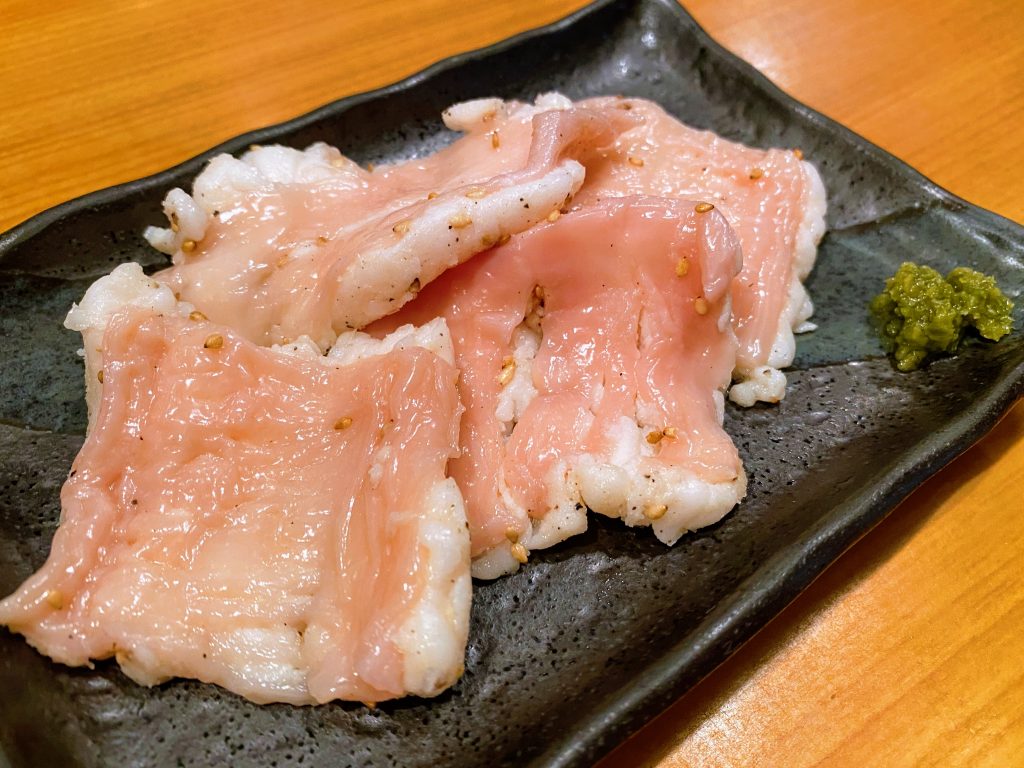 This large intestine are very much fresh, much different than typical one, still outside fat is oily, but this is very sweet, and they are not too hard, still chewy.
Typically large intestine is seasoned by strong sauce, but the one here is just eat with a yuzu pepper, this should because the original taste is great, and it is true. must try.
Any other pictures
Restaurant deatail
Food rating

A restaurant worth a detour, indicating excellent cuisine and skillfully and carefully crafted dishes of outstanding quality
Budget

~¥8,000
English
friendliness

There is no english menu here, foreigner sometimes come here.
Reservation
or queue

You can make reservation by calling , it is better to make reservation three week advance.
Payment by
Cash and credit card
Site and SNS
Web site
Any other detail
Information on Google Map