Ken's cafe Tokyo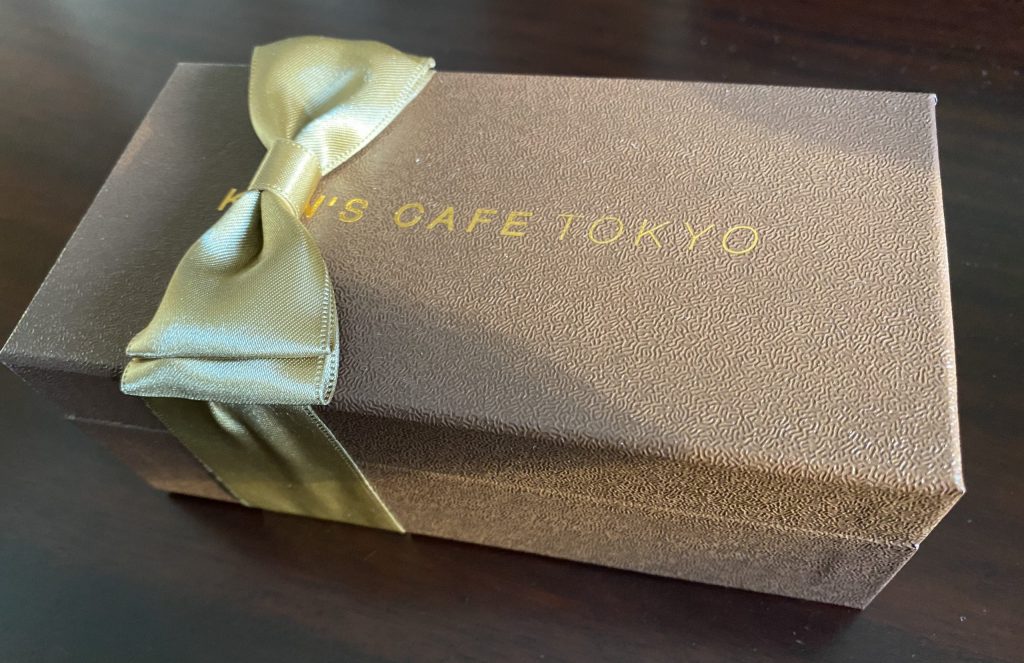 Ken's cafe's chocolate cake is known as the best chocolate cake in Japan, even this is expensive as one box is 3000 yen, but this chocolate cake is sold out every day and difficult to secure a reservation in advance.
This cake is made by Mr. Kenji Ujiie, after working at Hotel Okura Tokyo, he has started his own Italian cafe restaurant. As the chocolate cake which is severed as desert got very popular enough to be asked to bring it to home as a gift. At beginning, he just served it with wrapped by cellophane as unofficial menu, but it get demanded day by day, so he changed his mind to serve it as official menu with a box. And now he stopped serve any food menu and focusing to serve only this chocolate cake.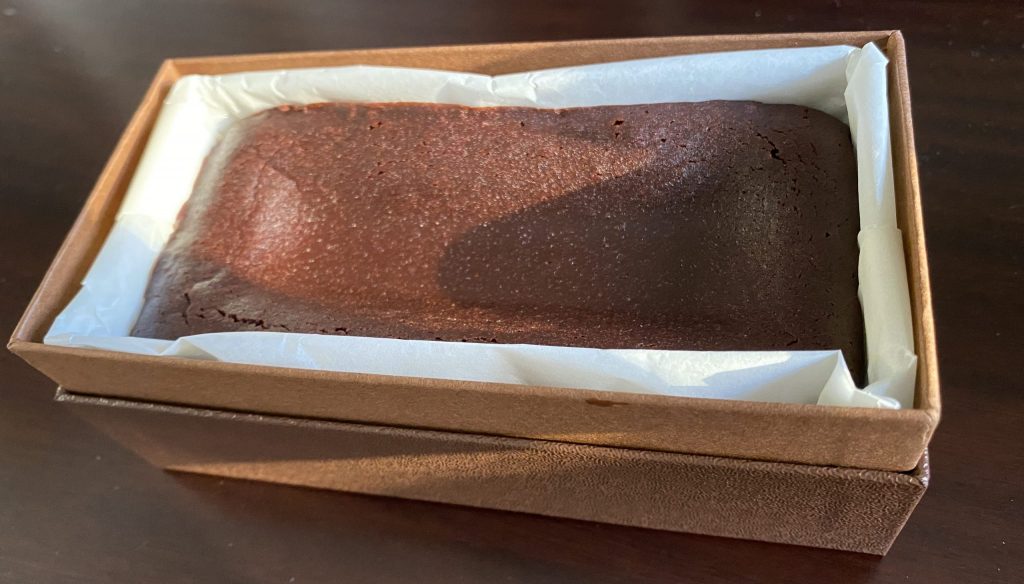 In Japan, a cake style like chocolate taste pound cake is popular, however the one with Ken's cafe, it is made by authentic "Gateau chocolat" recipe from Brittany, France, also it is made only from chocolate, butter, eggs, granulated sugar not utilize any of flour, so it is gluten-free one.
To my surprise, the recipe which they are using to make the chocolate cake is fully opened at a site, however the reason why we couldn't make the cake as they do is ingredient of the cake, they chose the best one of each, and make it perfectly.
Especially chocolate, they are using a Domori's chocolate which is know as one of the best chocolate in the world. Gianluca Franzoni who is the owner of Domori has tested the chocolate cake and instantly become a fan of the cake and he made a special blend of chocolate only for Ken's cafe called "KEN'S". Not only chocolate, but also butter is using "Calpis butter" which is using a brand of "Mukashi-no-aji-tamago".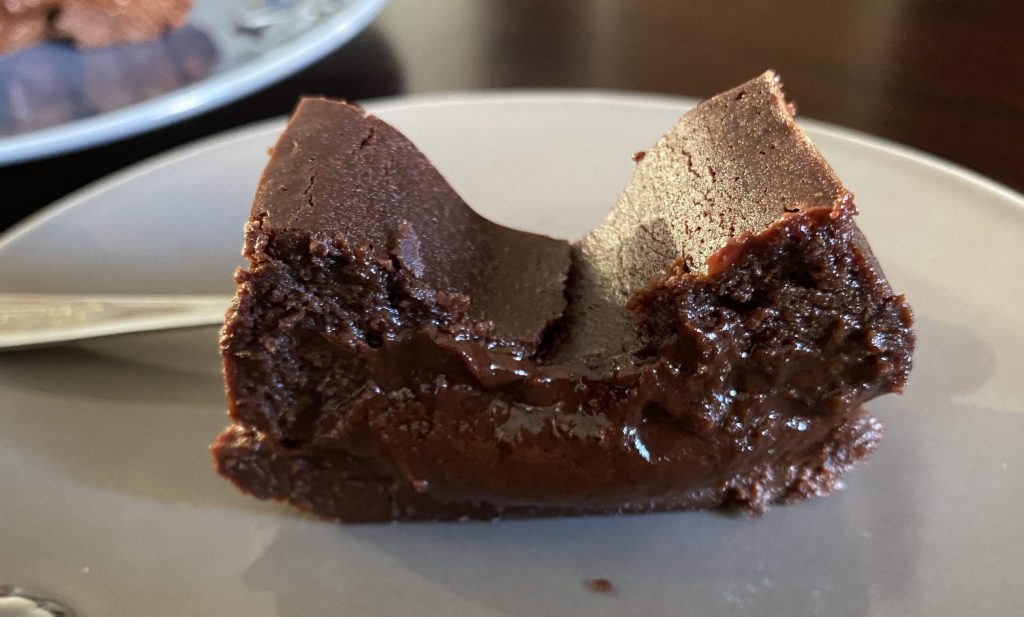 Not only room temp, but also chilled and warmed, the taste get different. For room temp, you may feel the taste clearly, and with chilled this become like raw chocolate, and then with warmed, this melt well and feel sweet smell well.
Unfortunately, the number of production is very limited as you need to make reservation by a Japanese form one month advance, and there is no delivery option, so it is a little difficult to secure the cake, however this should deserve to try it.
Detail of the shop
Food rating
Budget

¥3,000
English
friendliness

There is a english site, but need to make reservation by a Japanese form.
Reservation
or queue

Need to make reservation by a Japanese form here one month advance, or you may make a reservation by e-mailing to [email protected].
Payment by
Cash and Credit card.
Site and SNS
Official site
Any other detail
Information on Google Map