Oniyanma – おにやんま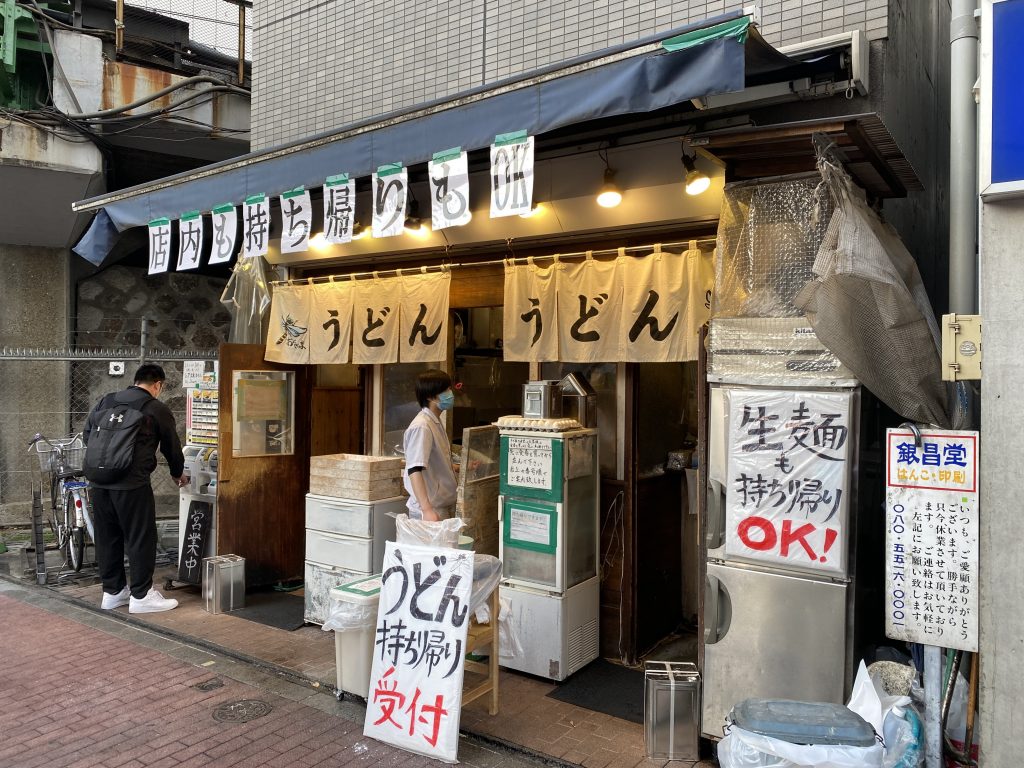 Oniyanma which a famous sanuki style udon in Tokyo is also serving to go option under Covid-19 crisis. As this restaurant is standing style, it is good opportunity if you haven't ever tried here.
The way to order to go option, you would buy a ticket on the machine located left side of restaurant, and pass the ticket to the staff in front of the restaurant, also you could pass the queue.
Also the paper describing way to boil udon is attached.
Boil over 3 little water with big pod.
Put in udon and carefully mix them to untie the noodle, Be alert udon is not so strong, be kindly.
Once udon noodle become floating, adjust the level of heat no to spill out.
Boil time; for hot udon 10 – 11 mins, for cold udon 14-15mins.
After being boiled, the noodles are washed to remove the sliminess and then tightened in cold water. (this is done even if this is hot udon)
Drain the noodles using a strainer
For cold udon, ready to eat. For hot udon, reheat the noodle with boiled water.
If you warm the soup for hot udon, keep temperature not to boiling. Once the soup gets boiled the flavor would be gone.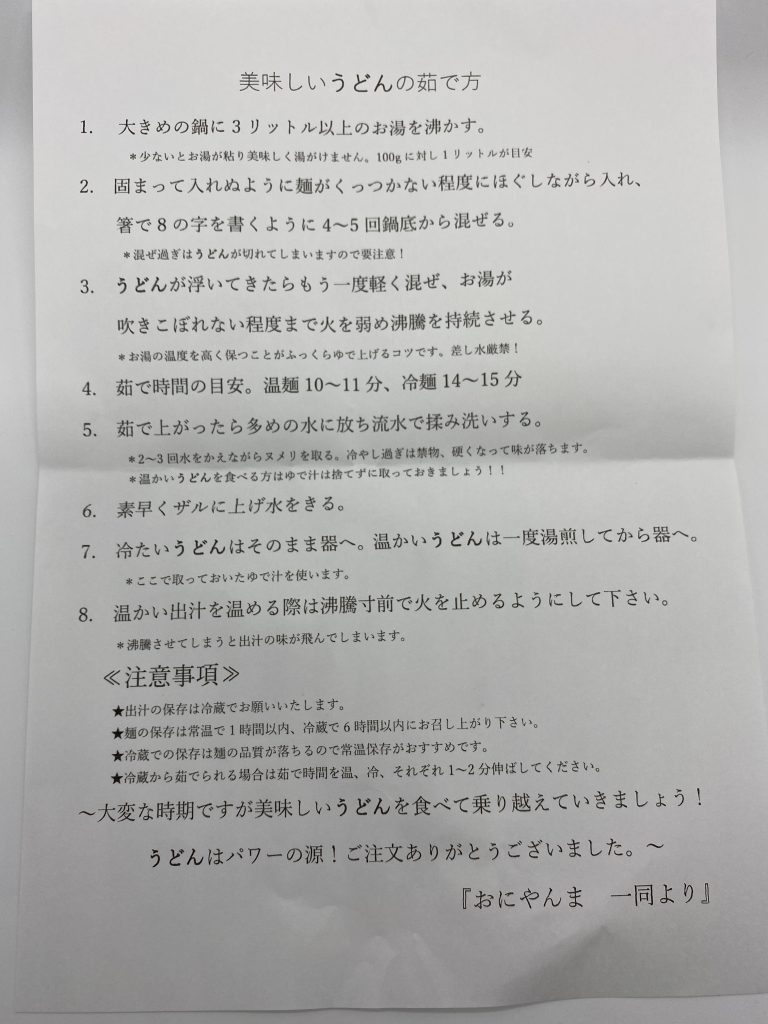 Must order
Tempura oroshi udon – 天ぷらおろしうどん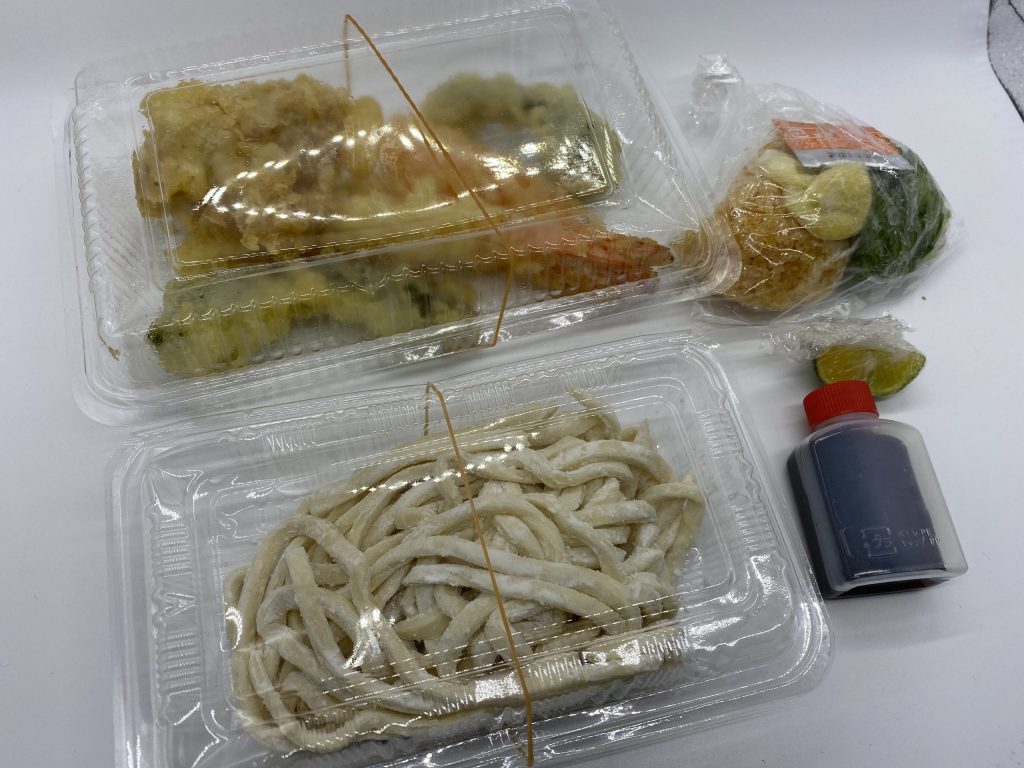 This is cold udon, the package contains the udon noodle and tempura and soy sauce, actually the soy sauce is the special one different from typical soy sauce, this is Maruo umami shouyu. Also ginger and spring onion, deep fried dough is in.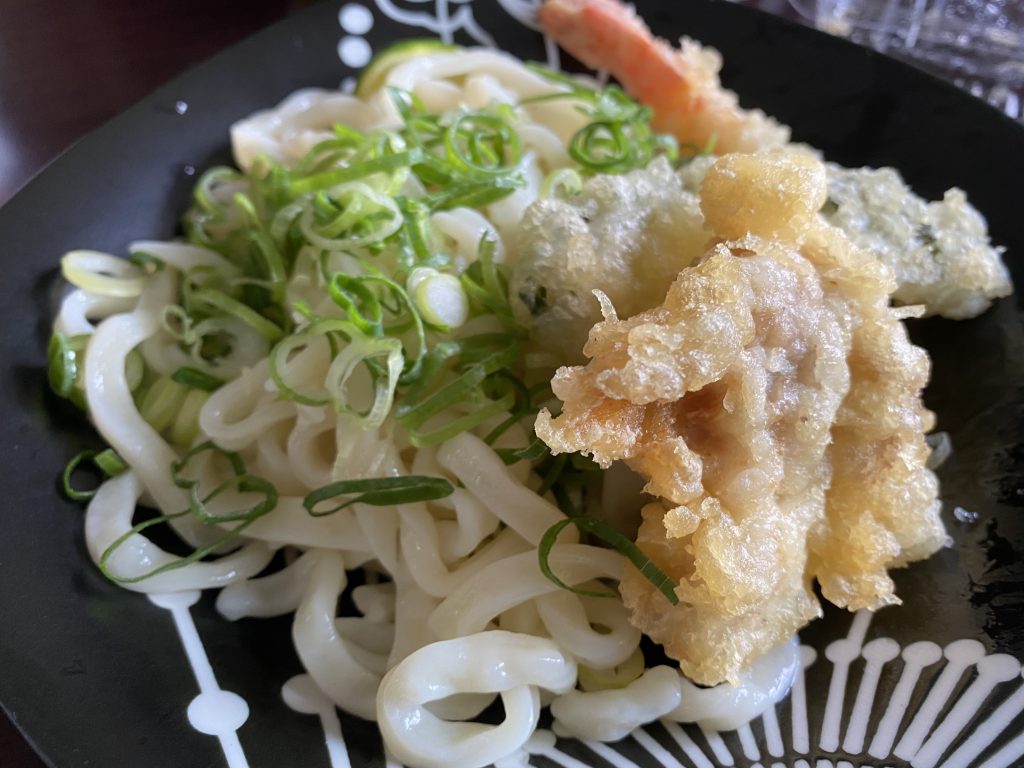 Niku udon – 肉うどん 480 yen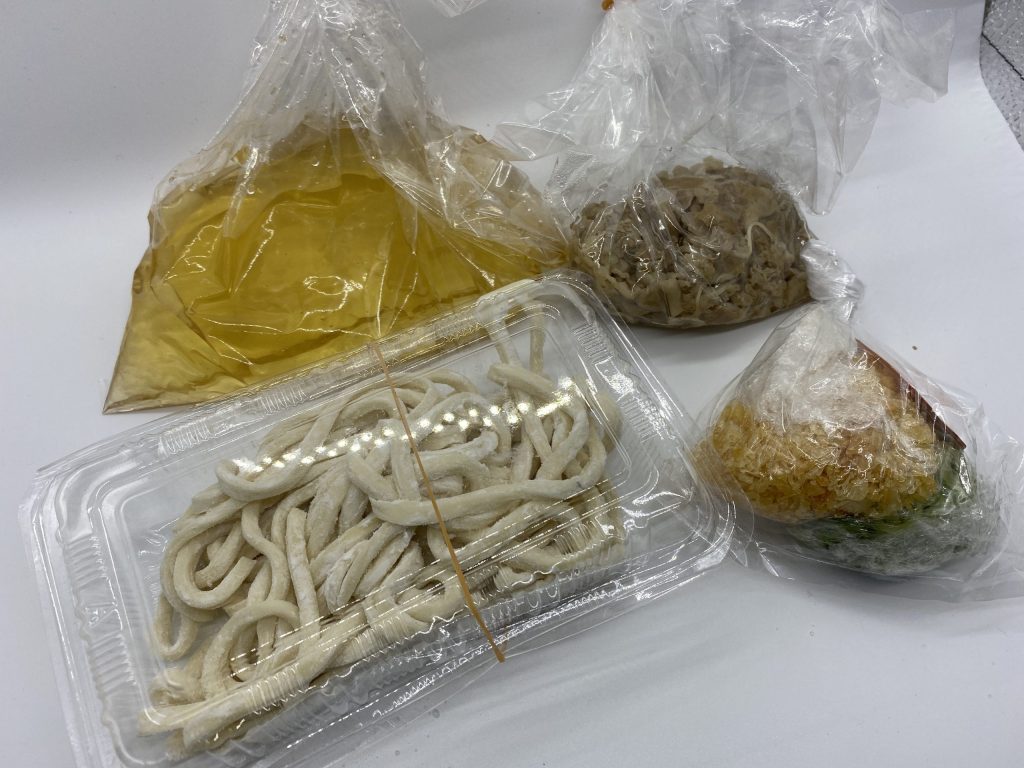 This is hot udon, the soup is attached. After boiled the udon, warm the soup, add the meat on top.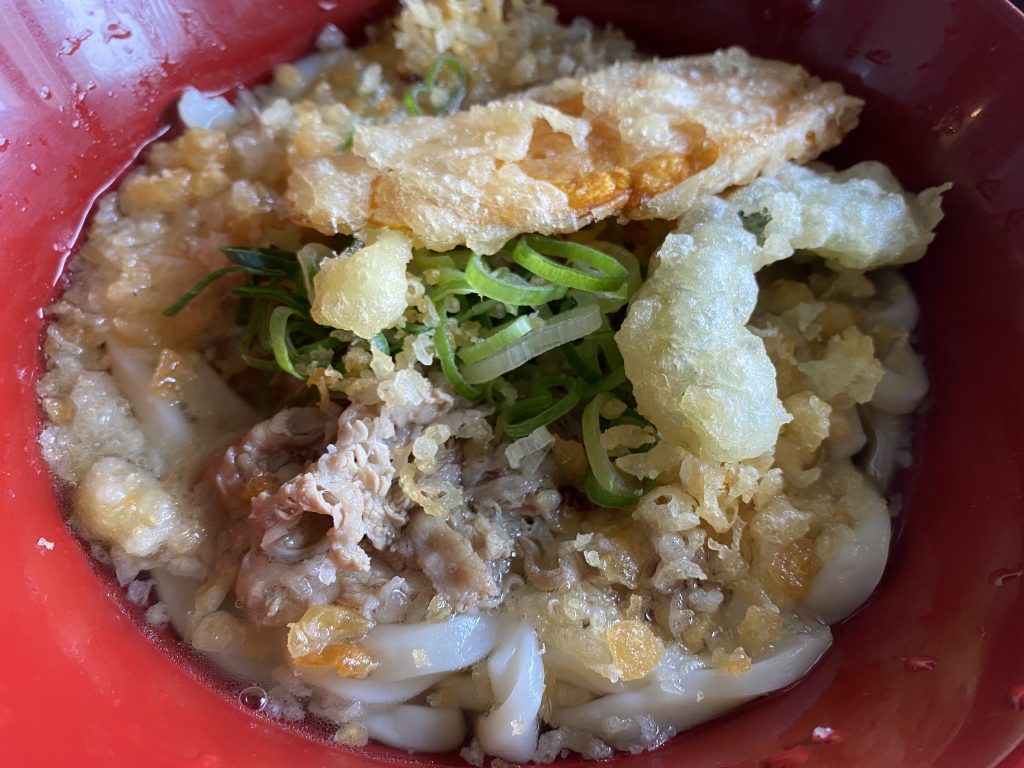 Detail of restaurant
Food rating
Budget

¥1,000~¥2,000
English
friendliness

There is no english menu here, foreigner sometimes come here.
Reservation
or queue

Always there are queue for around 10 mins, you may skip the queue if taking to go option.
Payment by
Only Cash
Site and SNS
N/A
Any other detail
Information on Google Map