Umami tasuke − 旨味 太助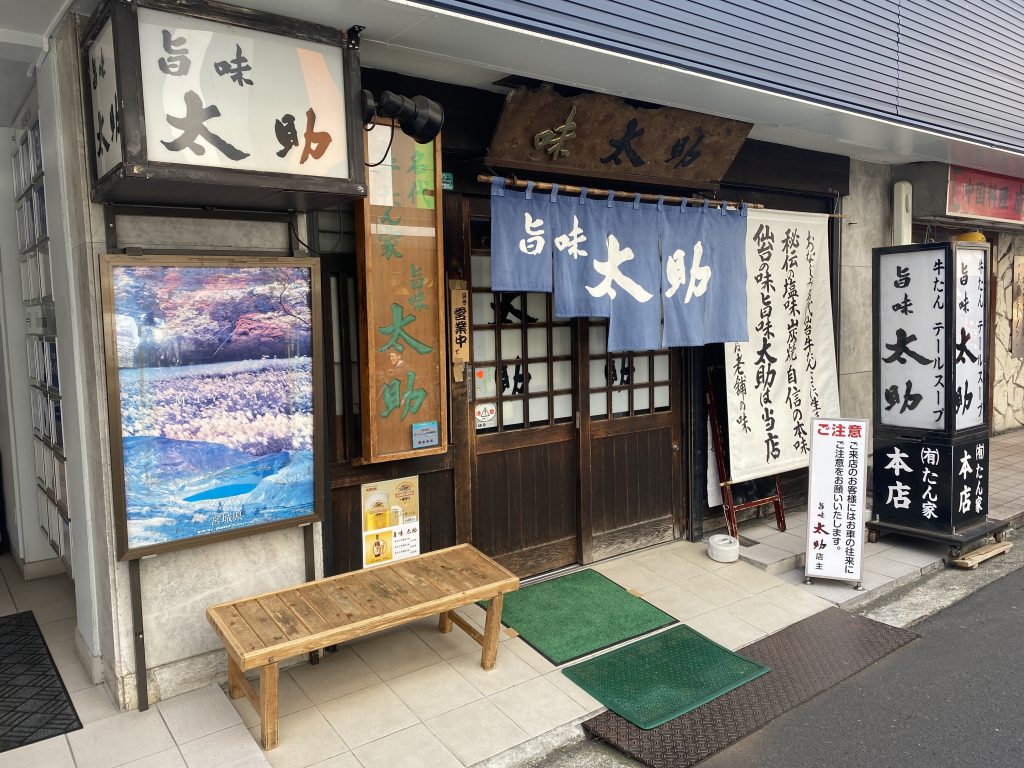 The biggest difference between Japanese and Korean BBQ (Yakiniku) are that only beef tongue is eaten in Japanese BBQ. The founder of Japanese style grilled beef tongue was Mr. Keishiro Sano. After the war ended, he has back to Sendai and started a own restaurant called Tasuke, At first he sell a yakitori and pork guts, but other restaurant follow the menu.
Then he was looking for something not able to be copied. One day he went a french restaurant and eat beef tongue stew, also he lectured from the French chef about recipe of tongue stew.
Under shortage of food, he found that beef tongues and tails were discarded by US armies, and he thought he can make use of this based on his experience on the french restaurant; french tongue stew, he cut tongue and add salt and just grilled it for Japanese palate. This is the beginning of Japanese style grilled beef tongue.
Here Umami Tasuke still keeping the original style of Tasuke at that day as follows.
Utilize charcoal as gas stove was not popular.
Rice is mixed with boiled barley, as rice was shortage.
For side, as refrigerator was not popular at that days, so instead of fresh vegetables pickled vegetables are on.
Now a days, the recipe was improved, so many of restaurants are serving softer beef tongue, but as here still following original recipe with aging tongue, so the meat is a little harder than the others.
The tongue has sliced and scored to make it soaks taste more, season with salt and pepper, then aged one day as a lump of beef tongue as follows.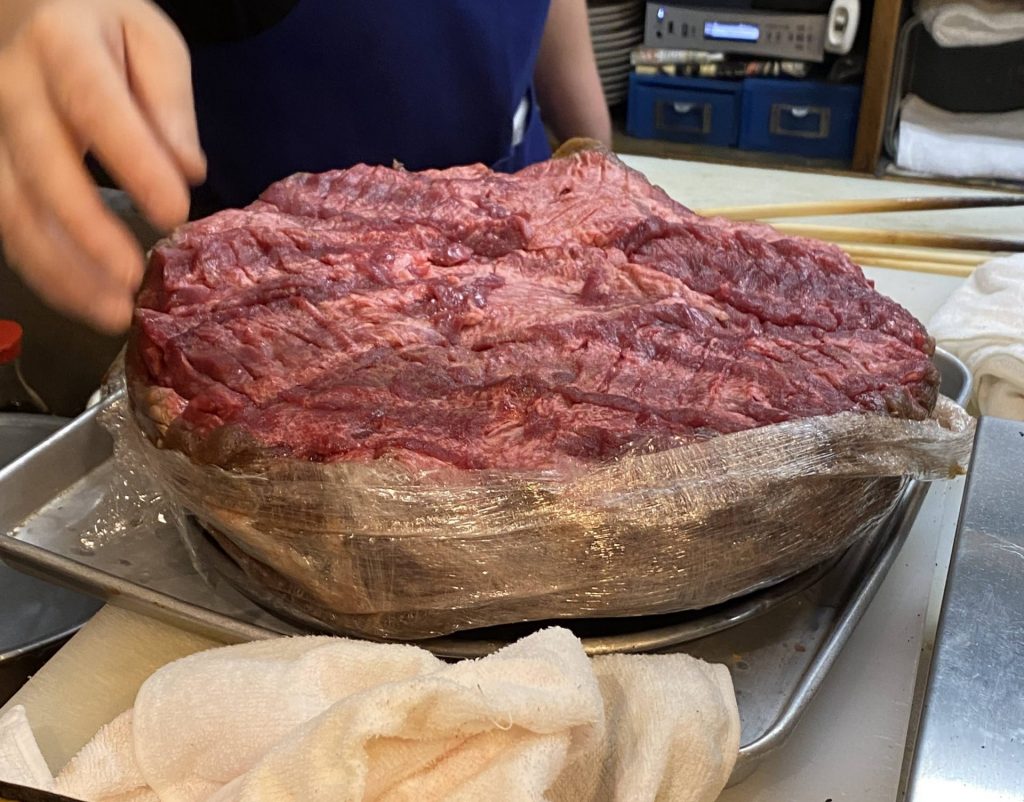 Just before eating, grilled by charcoal in front of a table.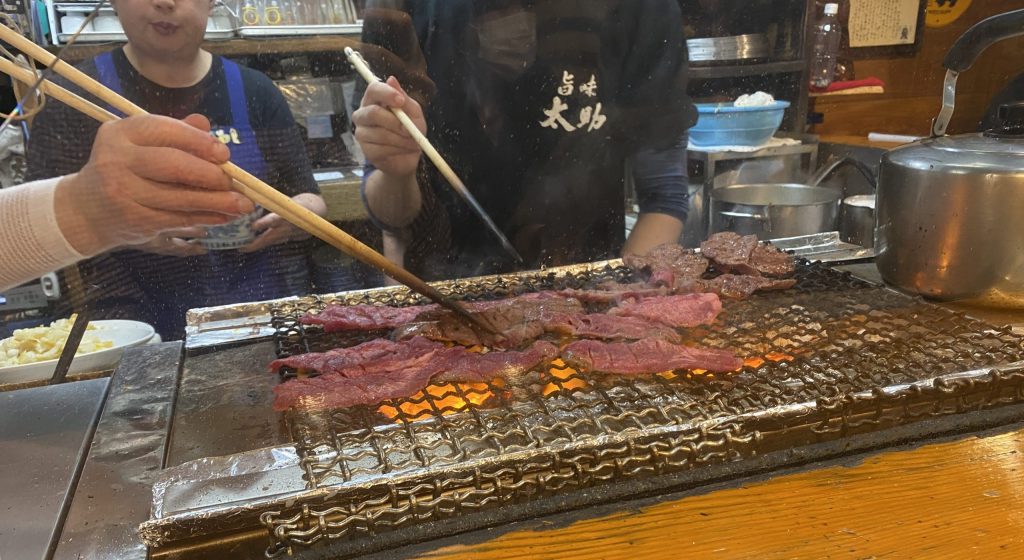 Grilled perfectly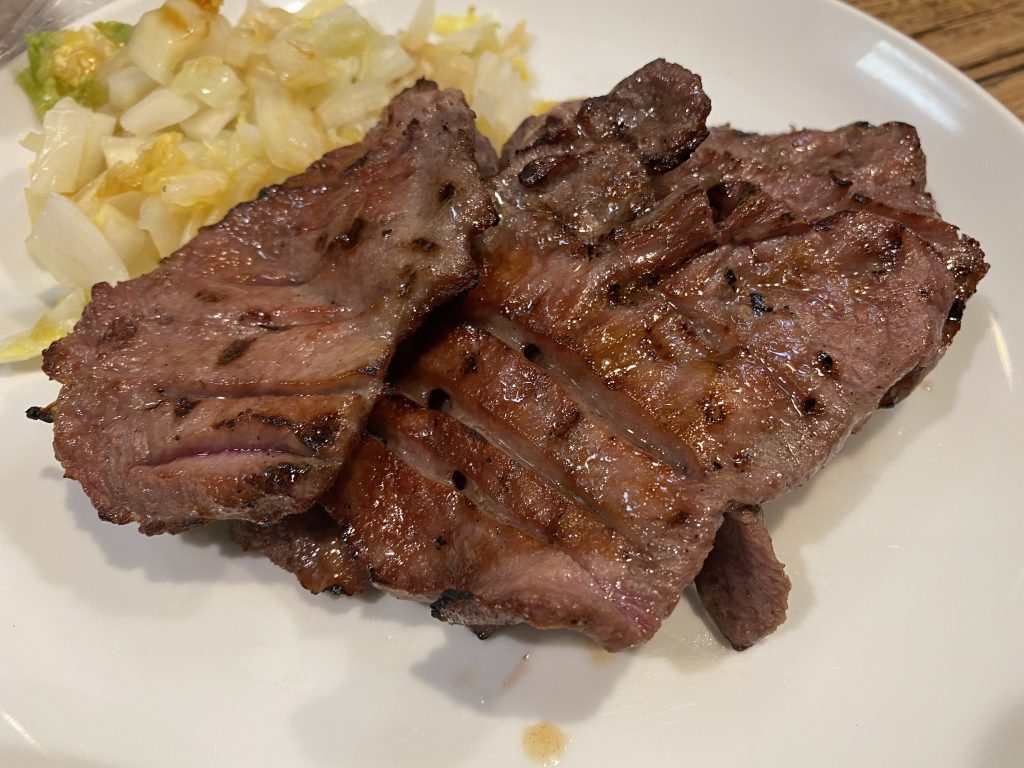 The tale soup are very rich taste, yummy.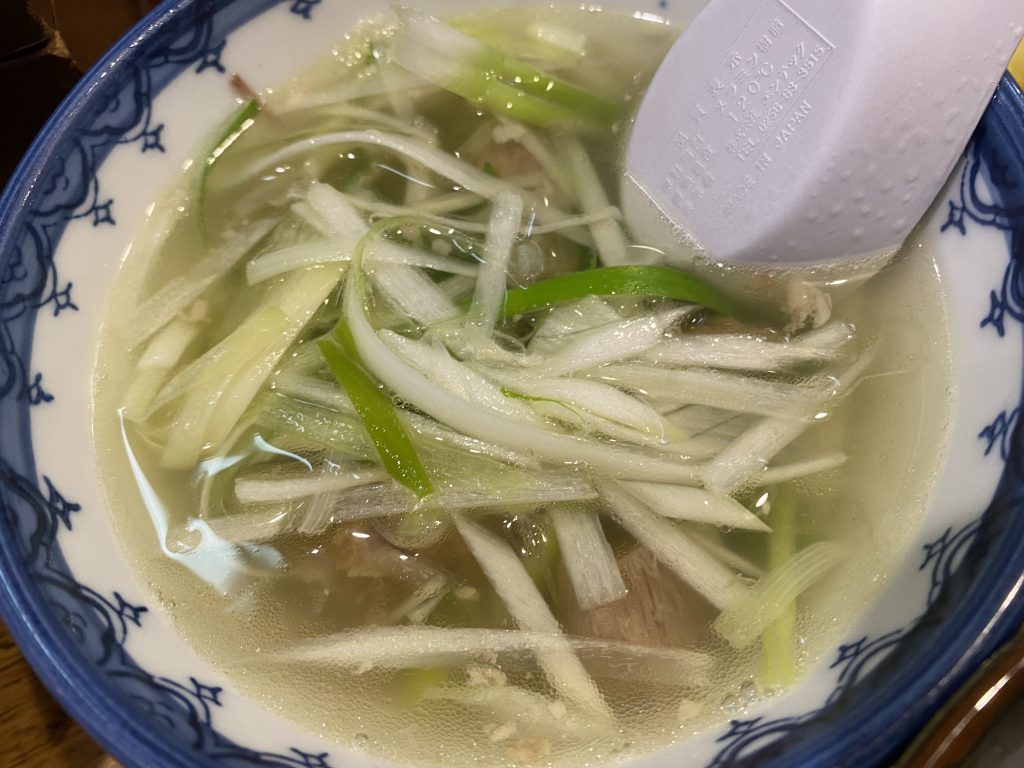 Must order
Beef tongue set – お食事セット 1500 – 2200 yen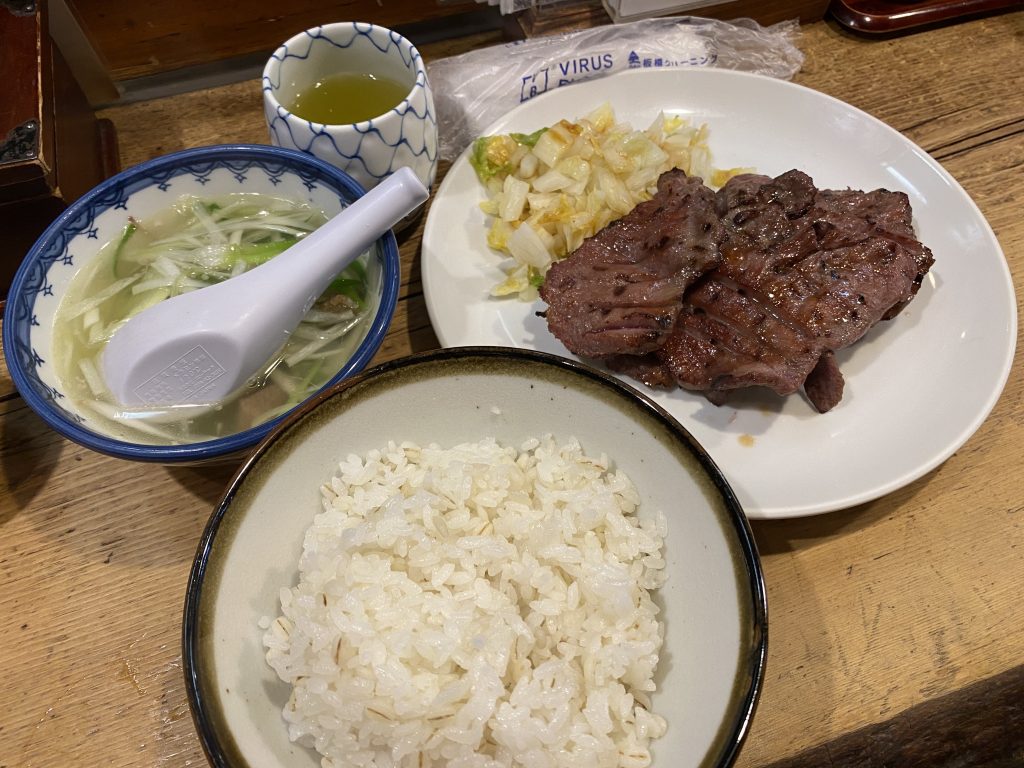 There are three menu for beef tongue, but the difference is the number of beef tongue slices. Chose based on your stomach size 🙂
A course : 4 sliced beef tongue
B course : 5 sliced beef tongue
C course : 6 sliced beef tongue
Insider tips
Actually there are two restaurants are declaring the successor of Japanese style beef tongue founder, here Umami tasuke and Aji tasuke.

Relation ship between them and founder is that the other one; Aji tasuke is running by the son of founder and here Umami tasuke is running by Son-in-law of the founder.
Umami tasuke chef; the Son-in-law has worked with the founder for long years.
There is a paper in Umami tasuke which is explaining there is no relation ship between Umami tasuke and Aji tasuke, but in Aji tasuke web site, Umami tasuke is written as one of brunch of Aji tasuke.
Both restaurant has great review at tabelog, which is the biggest Japan review site.
My recommendation is here, Umami tasuke, because not only quality of beef tongue but also the atmosphere in the restaurant is very warm, feeling hospitality is more than Aji tasuke.

The reason why Unagi is on the menu is that Unagi was selling instead of beef tongue in this restaurant when beef tongues were very shortage due to BSE;Bovine Spongiform Encephalopathy. They still keep it on the menu.
Restaurant detail
Food rating

A restaurant worth a detour, indicating excellent cuisine and skillfully and carefully crafted dishes of outstanding quality precisely executed, using superlative ingredients.
Budget

¥2,000~¥3,000
English
friendliness

There is no english menu here, foreigner seldom come here.
Reservation
or queue

No reservation on this restaurant, there is sometimes queue for 15 mins in front of restaurant.
Payment by
Cash
Site and SNS
N/A
Any other detail
Information on Google Map