Hiro Sushi – 弘寿司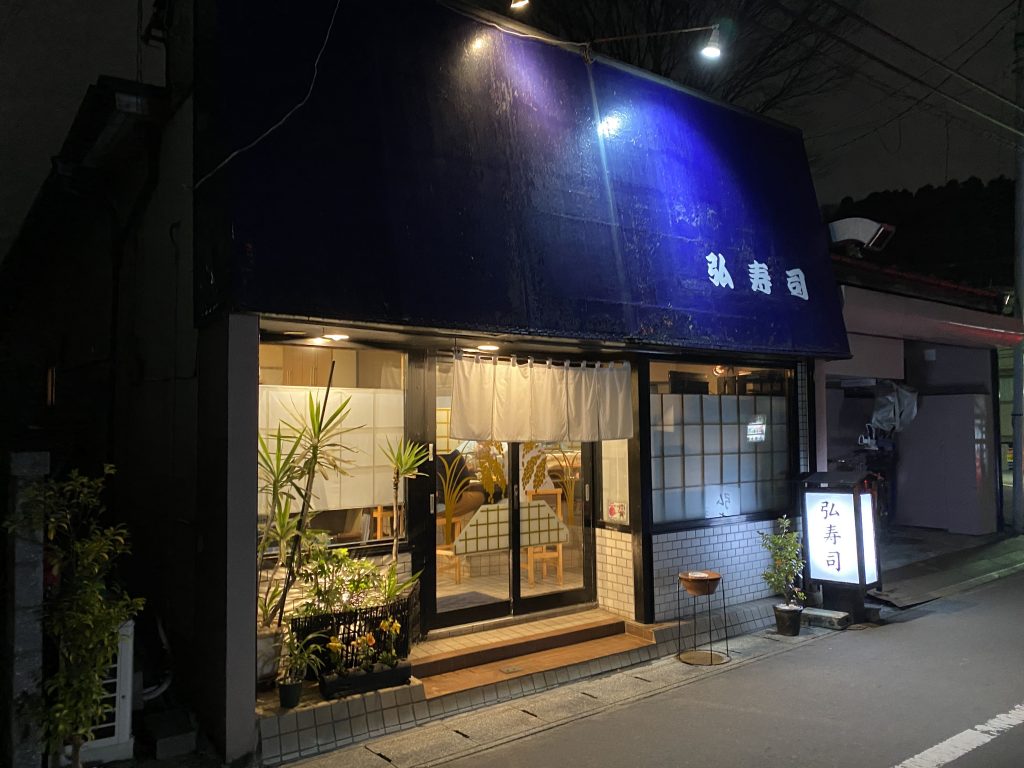 Hiro Sushi, here is located at a residential area where 20 mins from Sendai station. But actually this restaurant is one of best restaurant in Miyagi prefecture.
The sushi style here is even basic technique is following Edo-style, but it is made by out-of-box thinking to maximize taste of foods . Not only its taste, the foods are arranged on the dish sterically with great decoration. So you can enjoy the foods not only with your gustation but also with your sense of arts.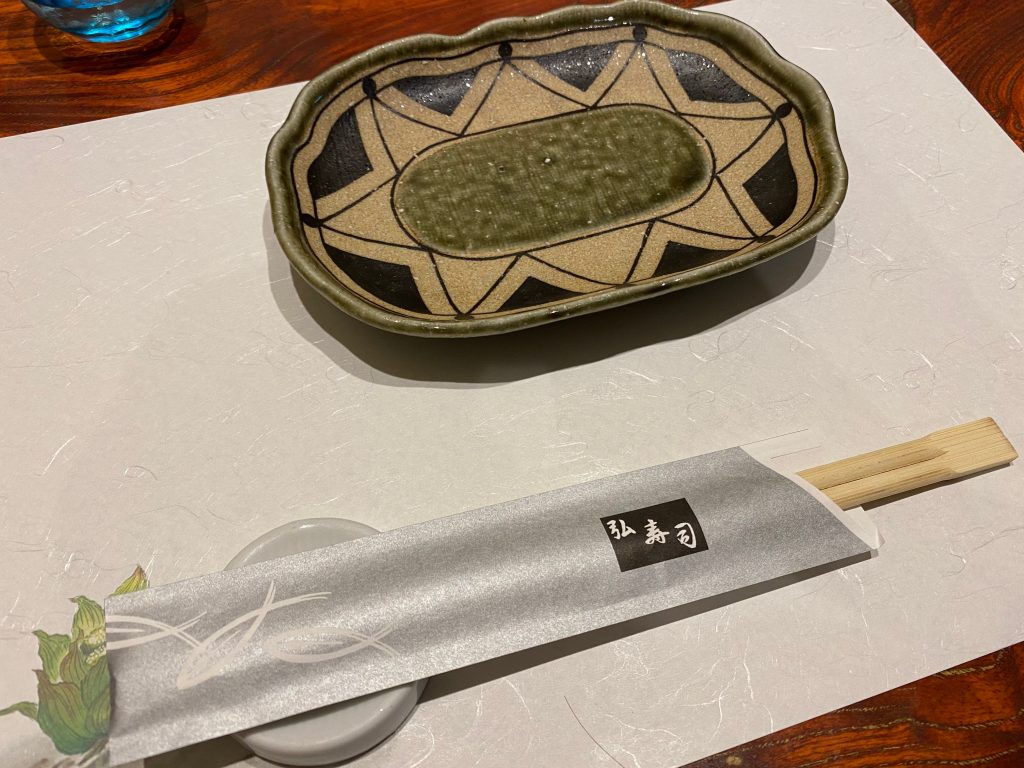 This restaurant is worth to come to Sendai to visit this restaurant, you should have great food experience.
Must order
Omakase tasting course – around 10000 yen
Here there is only Omakase tasting course, so the contents of the course are changed everyday, followings are the contents of a course on a day.
Live grass fish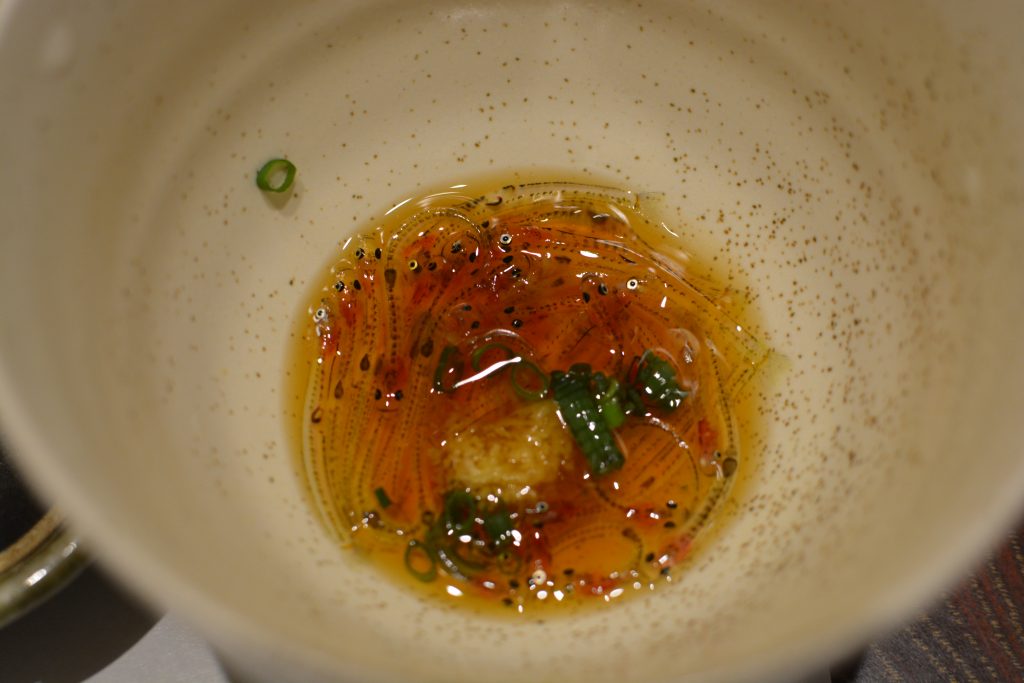 Whale, Octopus, Sea bream marinated by kelp, Red sea squirt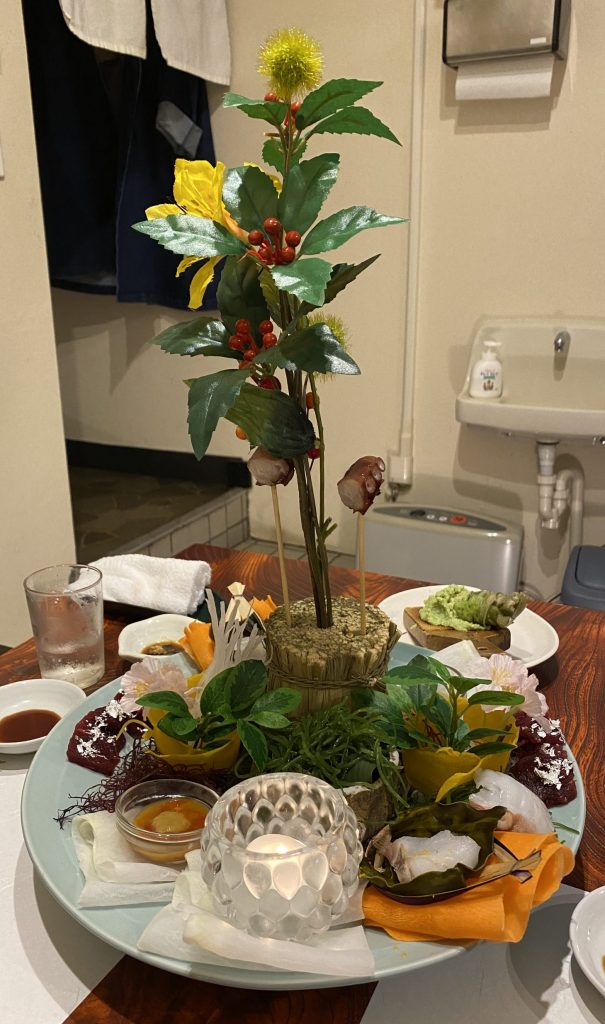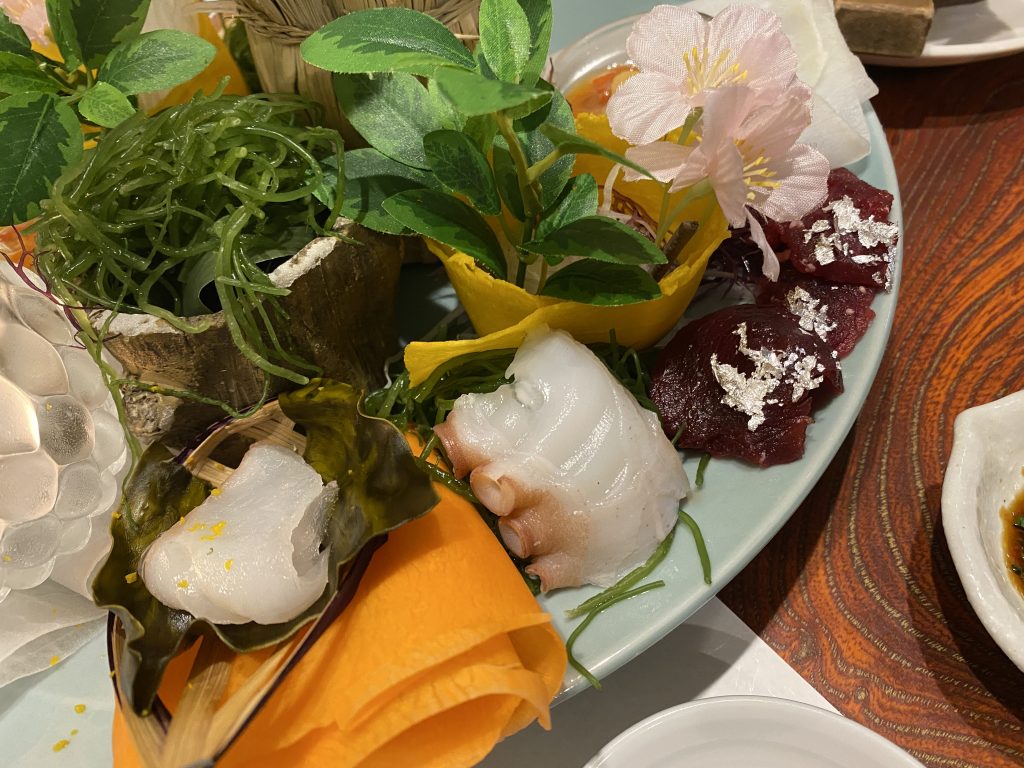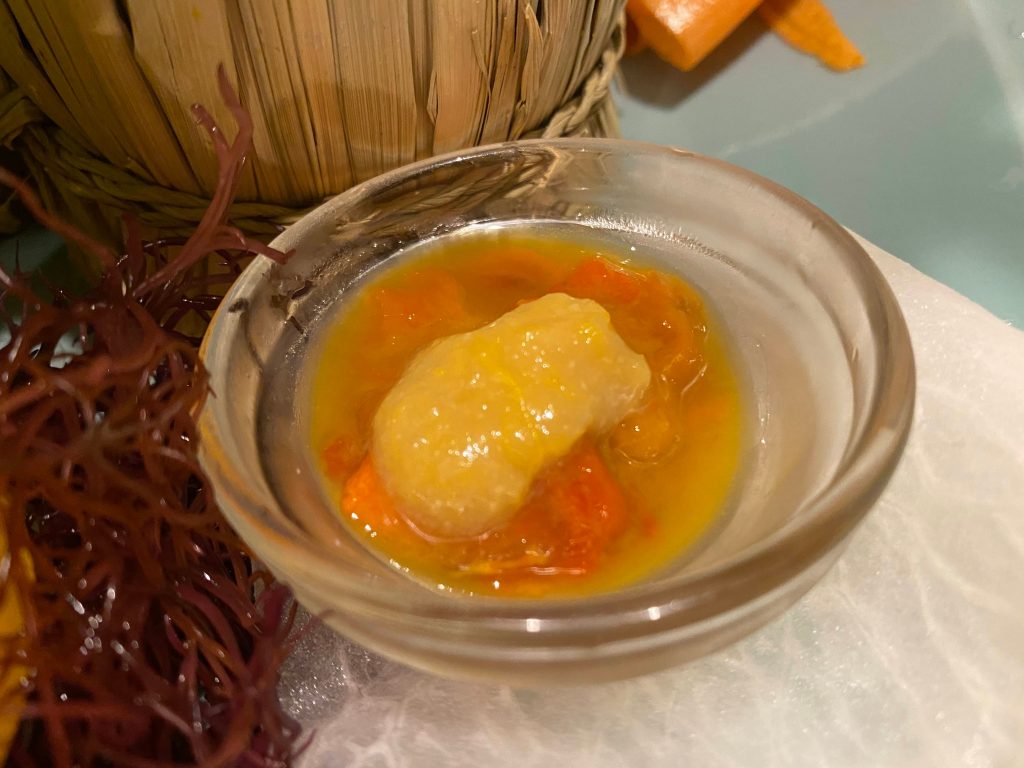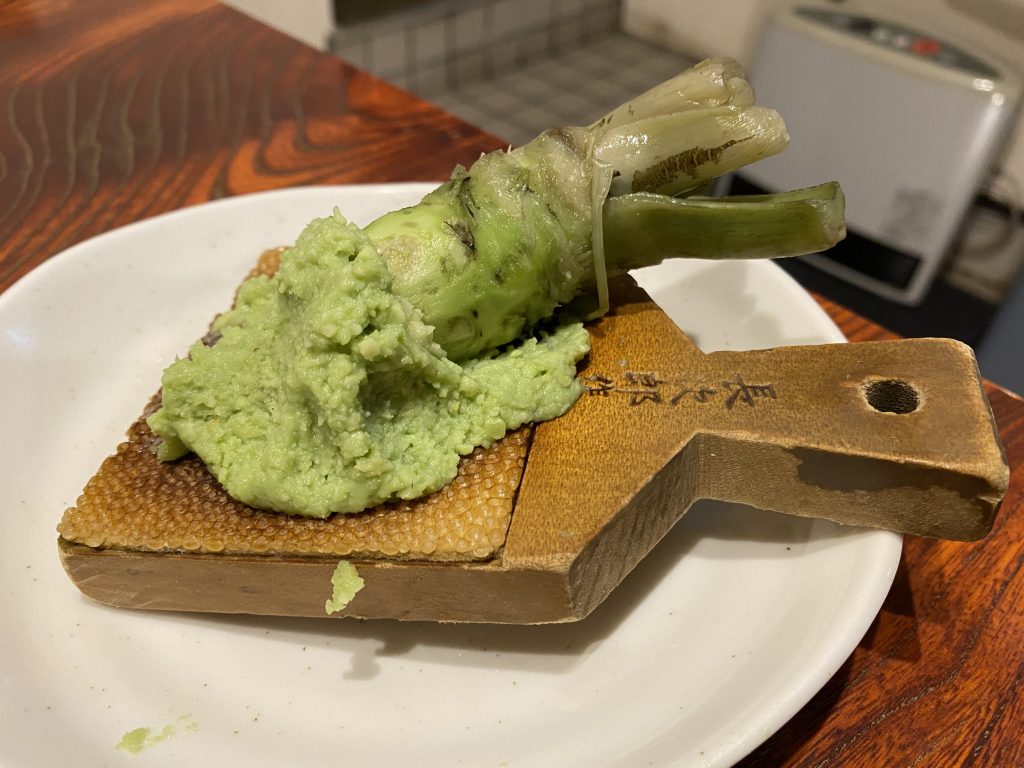 Monkfish liver, Bizen jellyfish, Raw tofu skin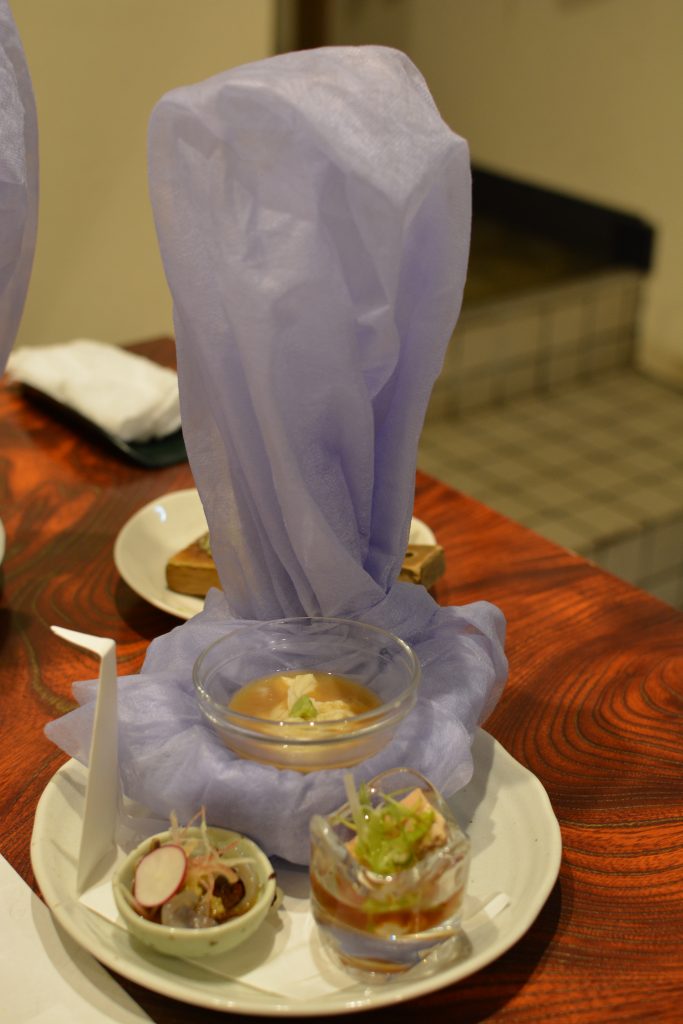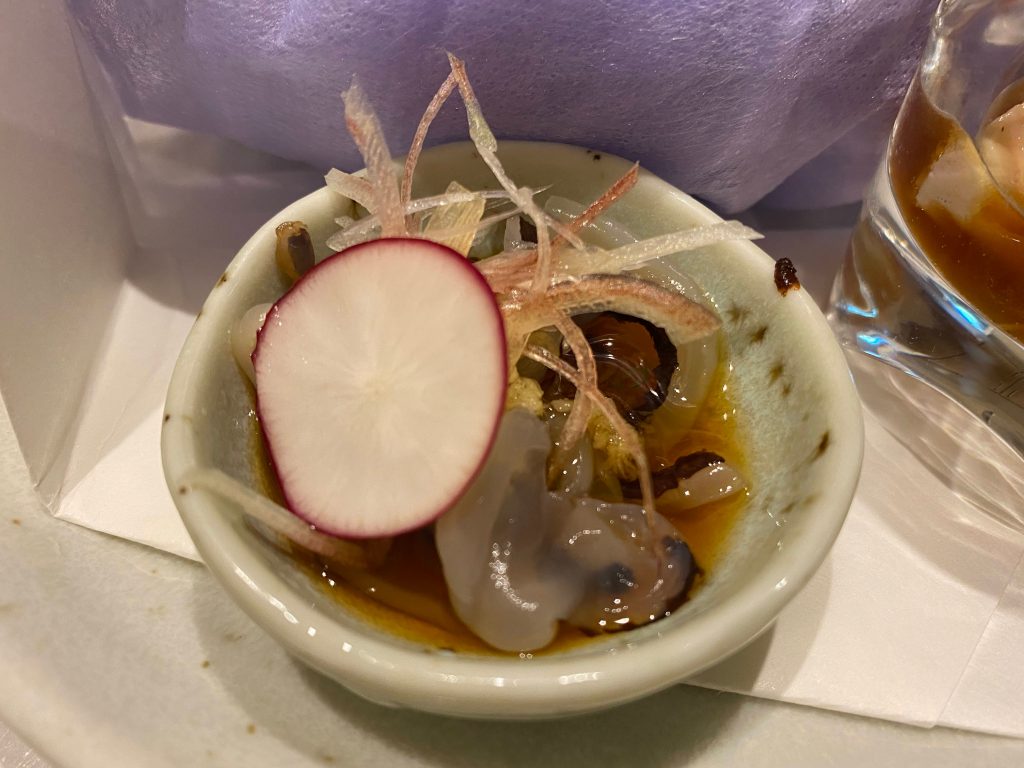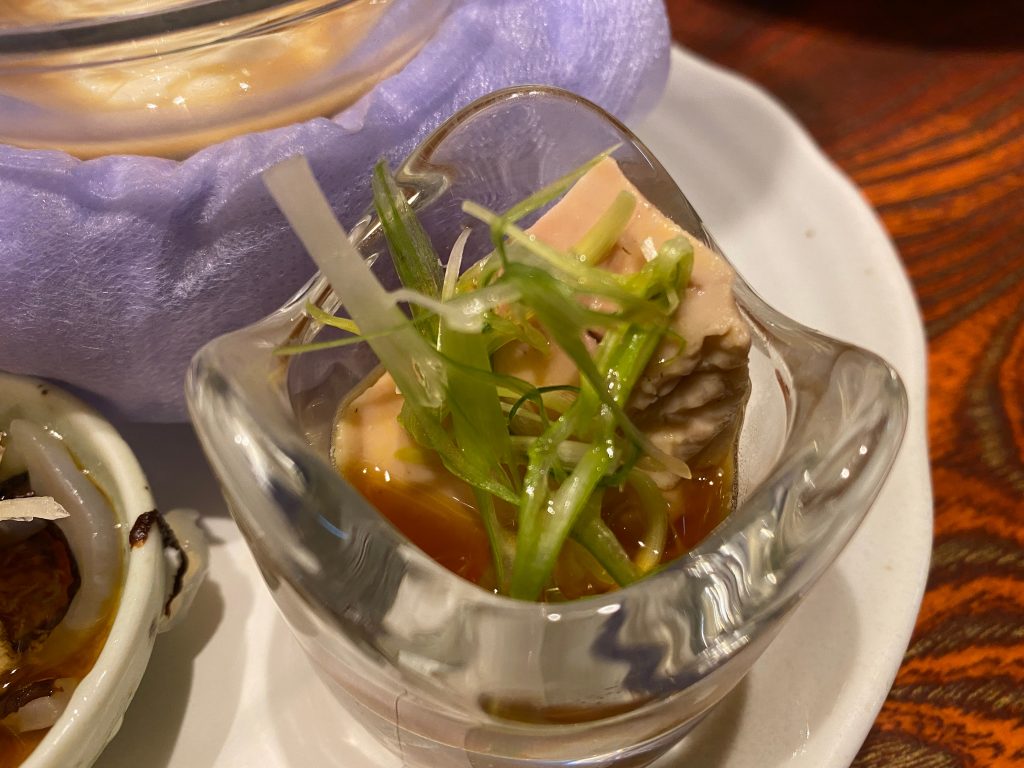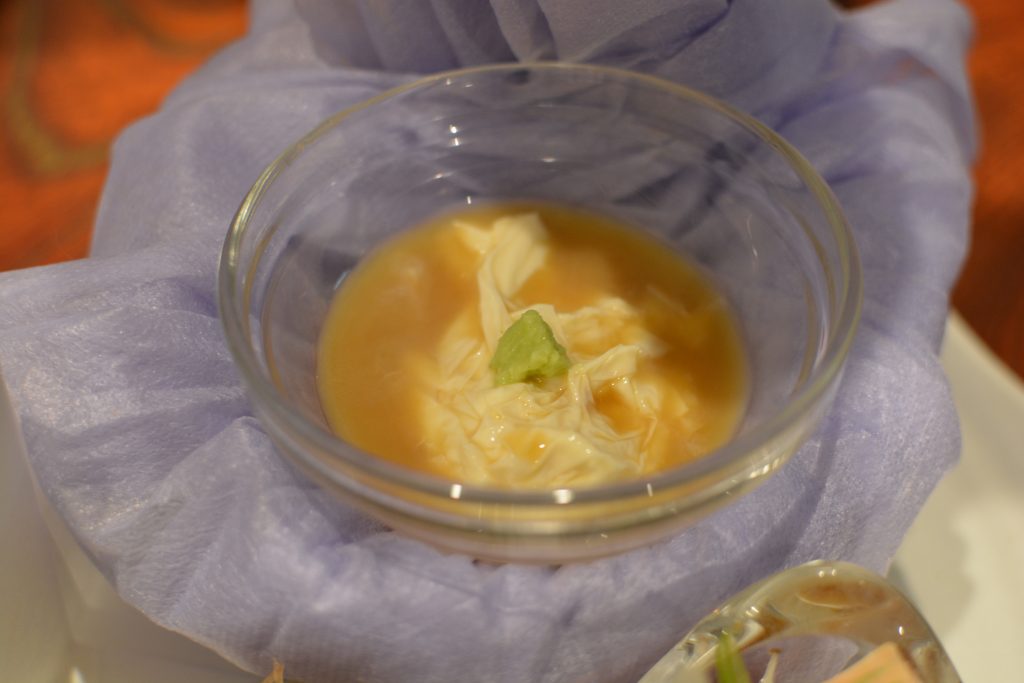 Tuna with grated watermelon radish, Sweet shrimp, Flathead with minced wasabi, Gizzard shad marinated by sakura leaf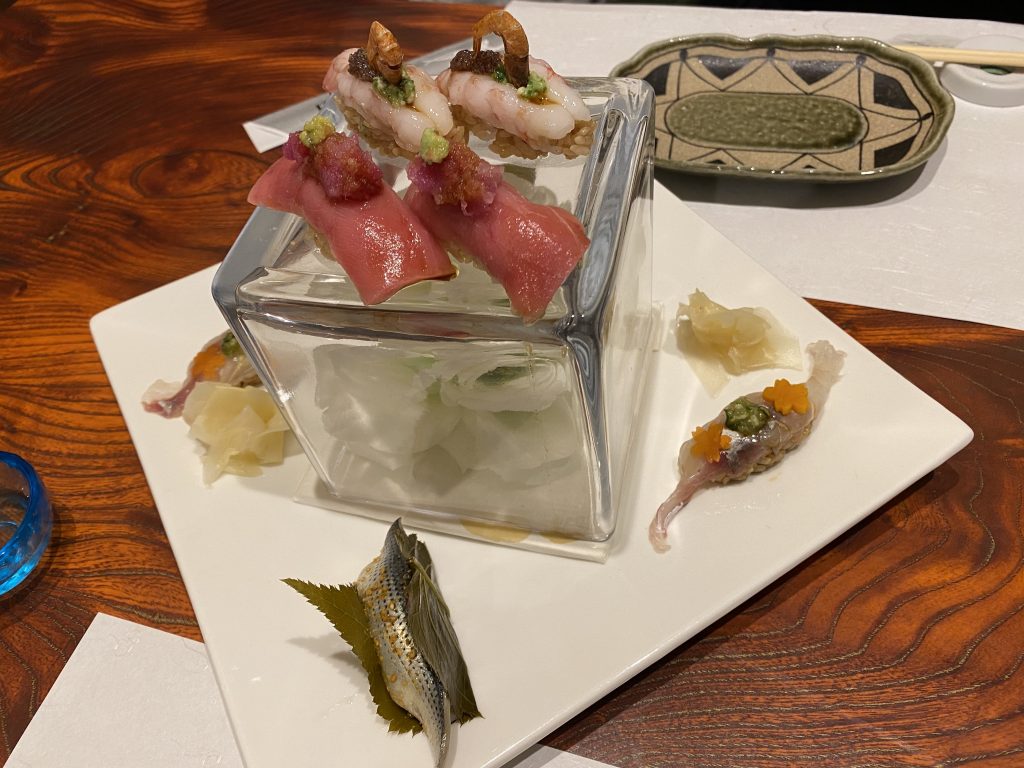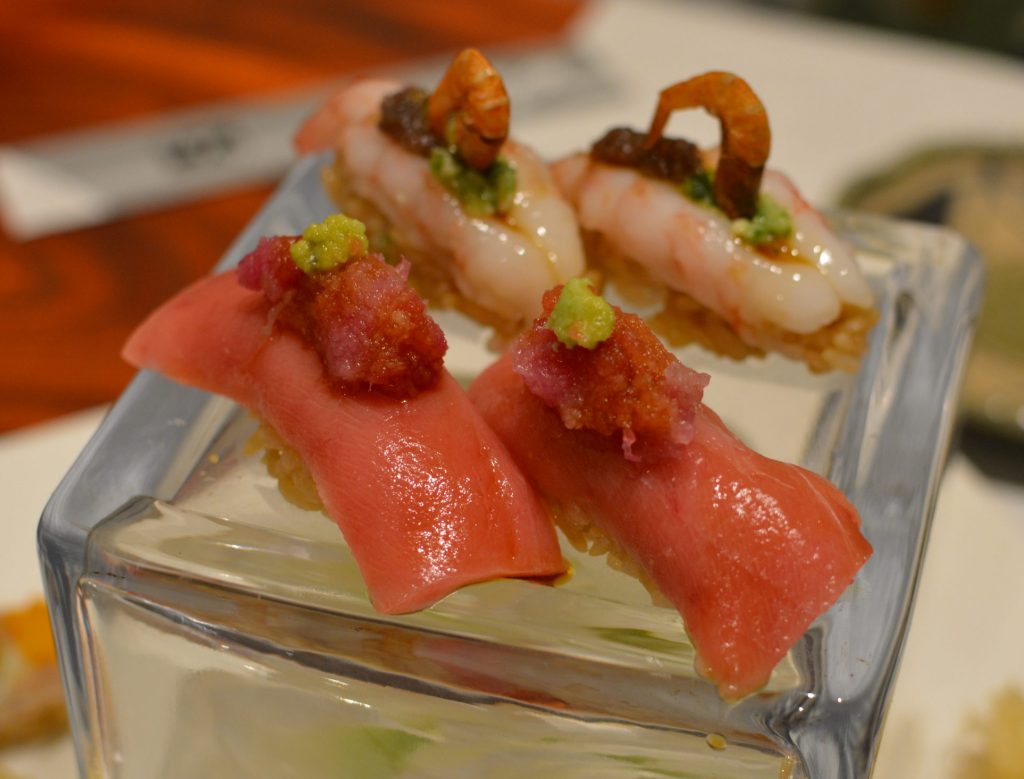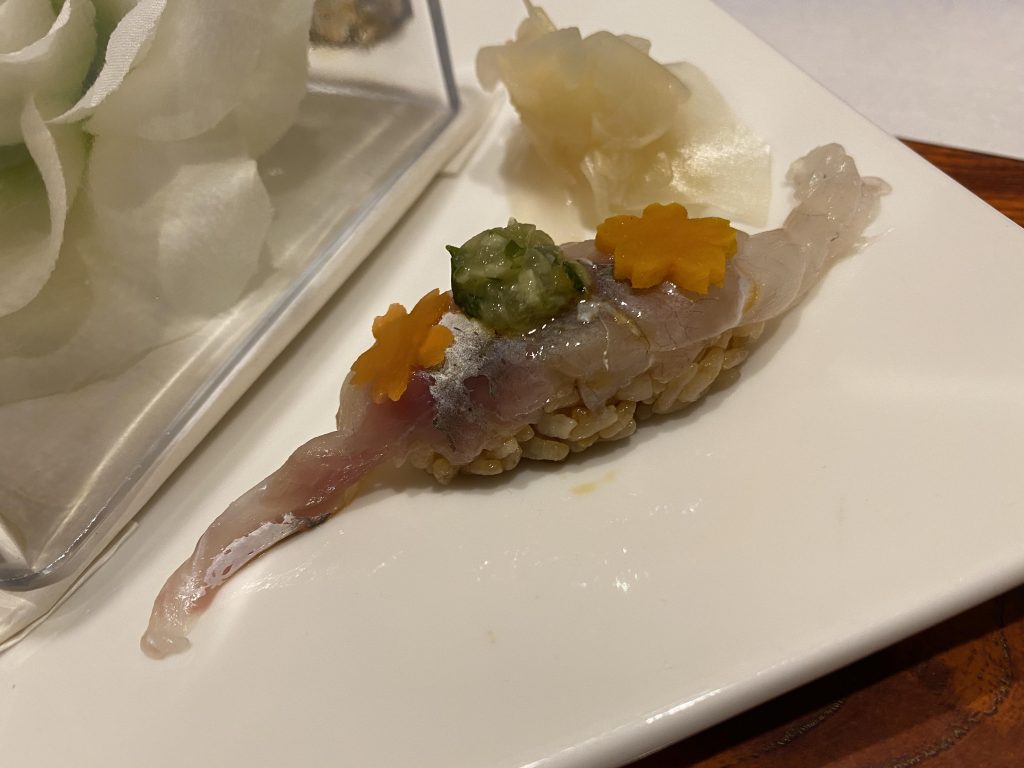 Beryx splendens marinated with sweet miso, grilled firefly squid, Spanish mackerel with grilled rice powder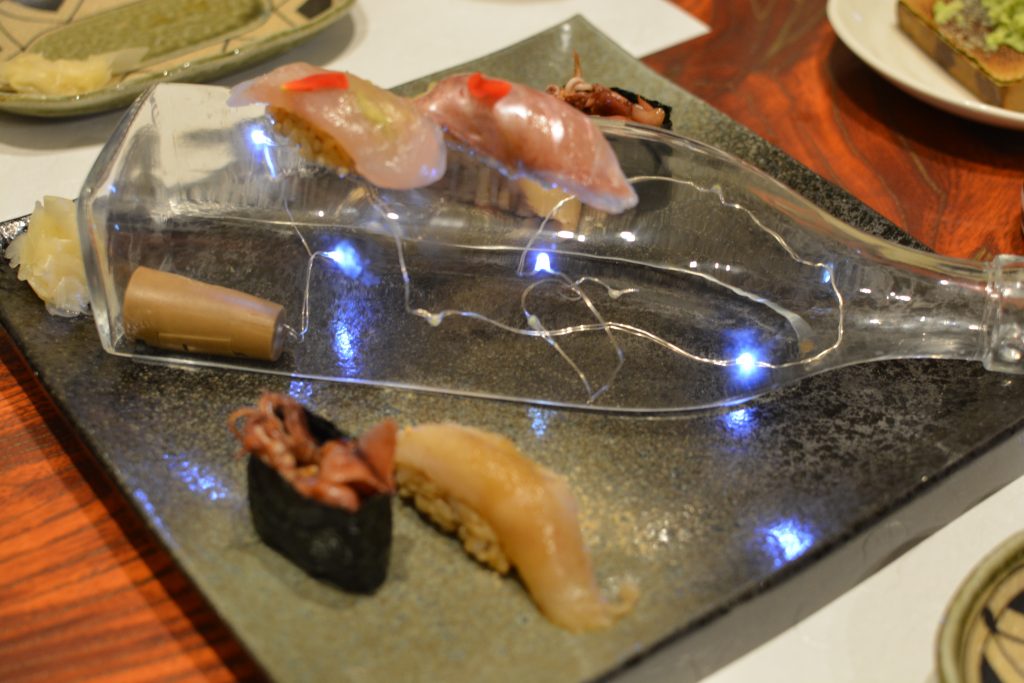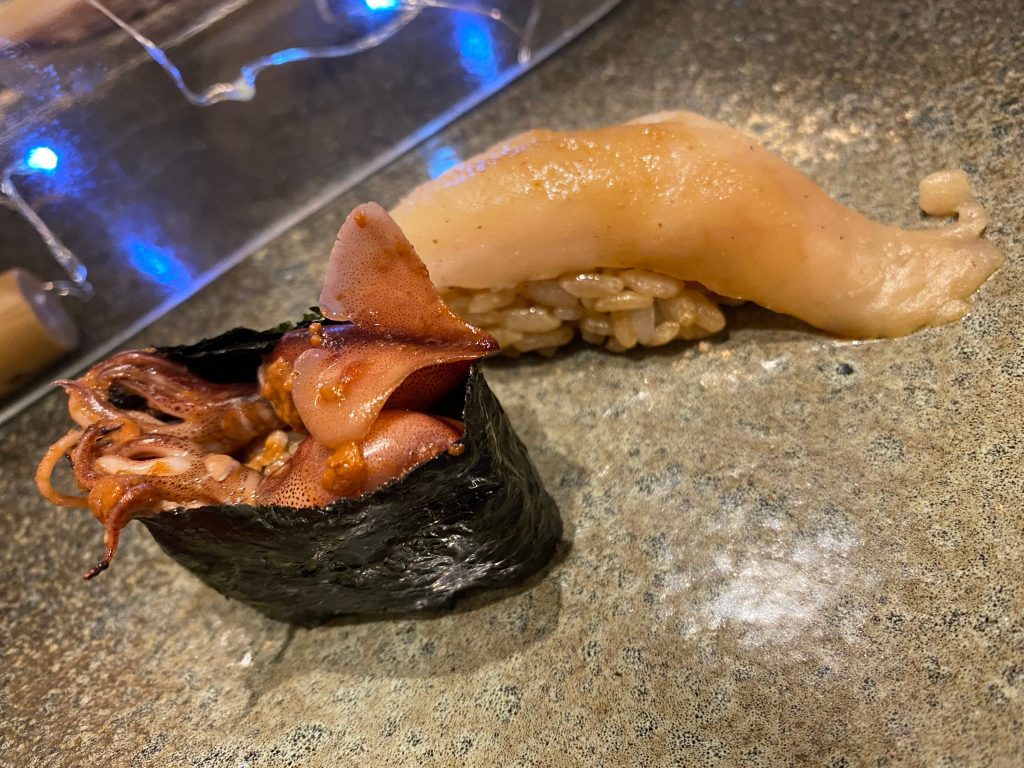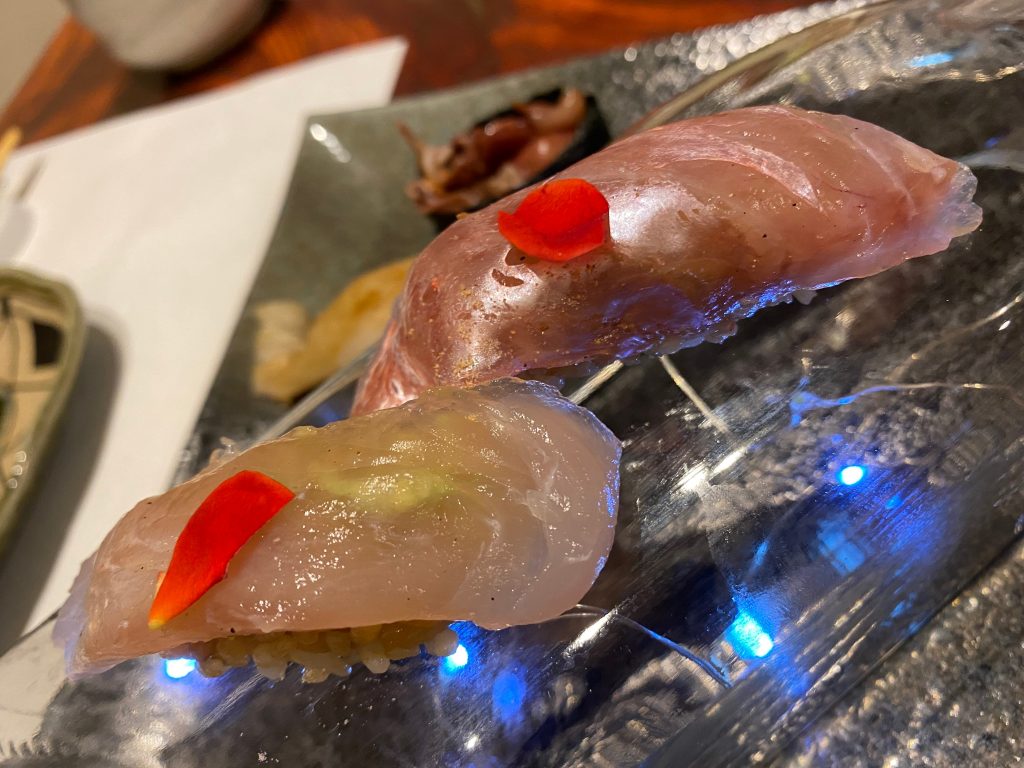 Japanese icefish with half boiled egg, surf flam, Unagi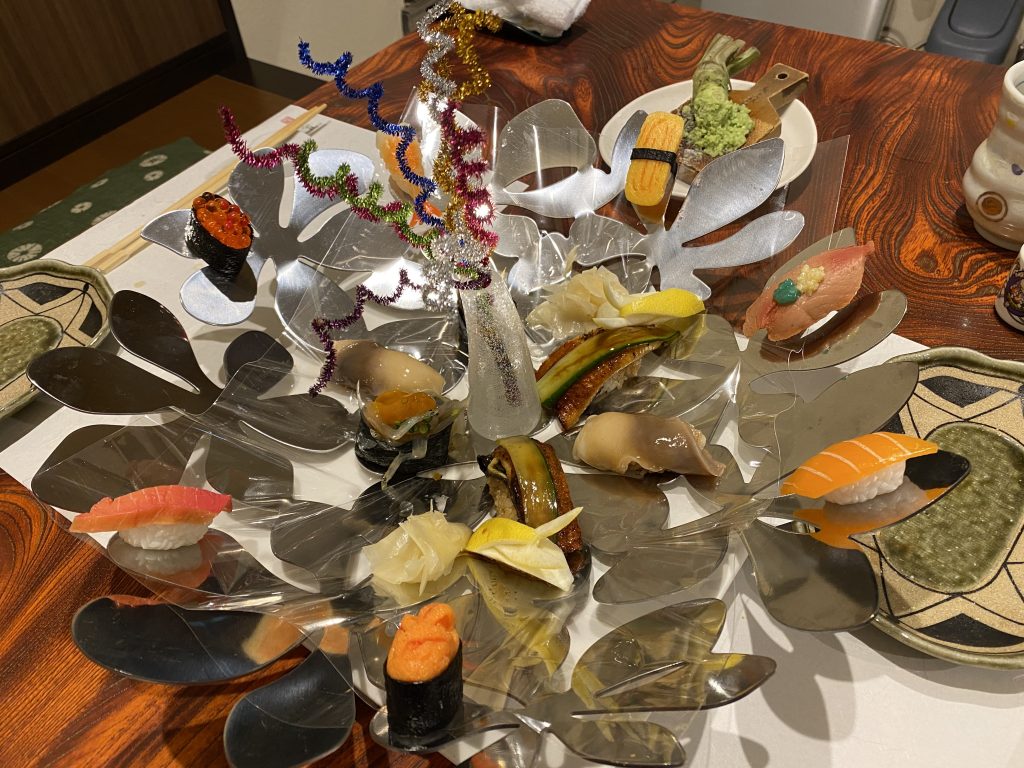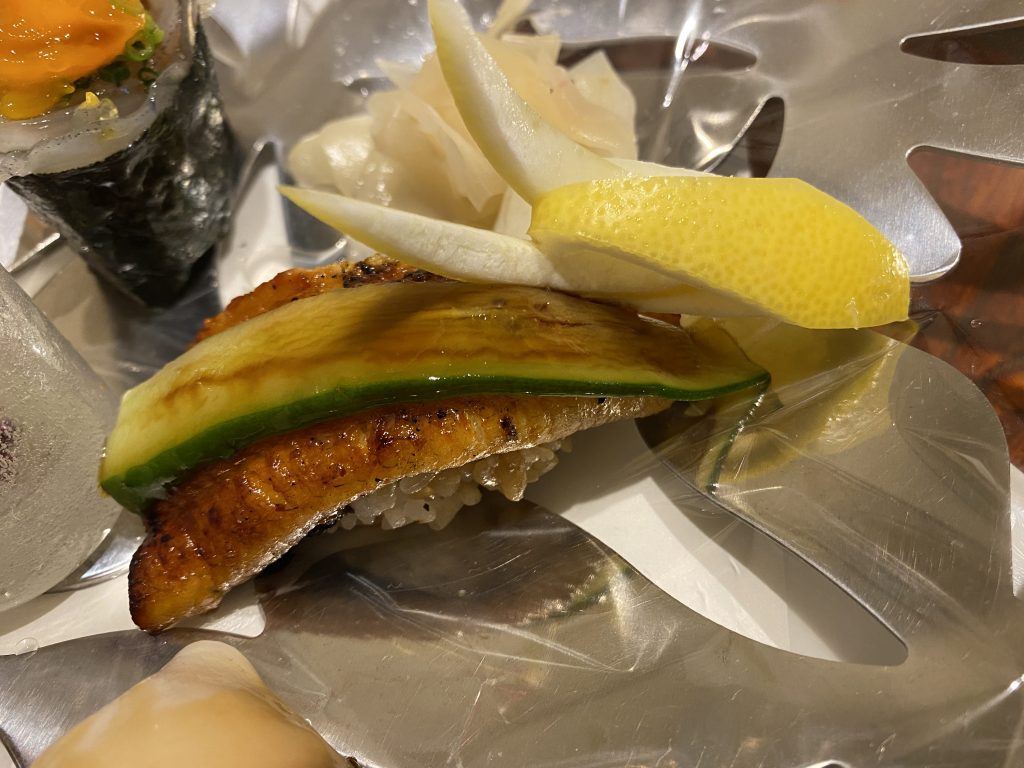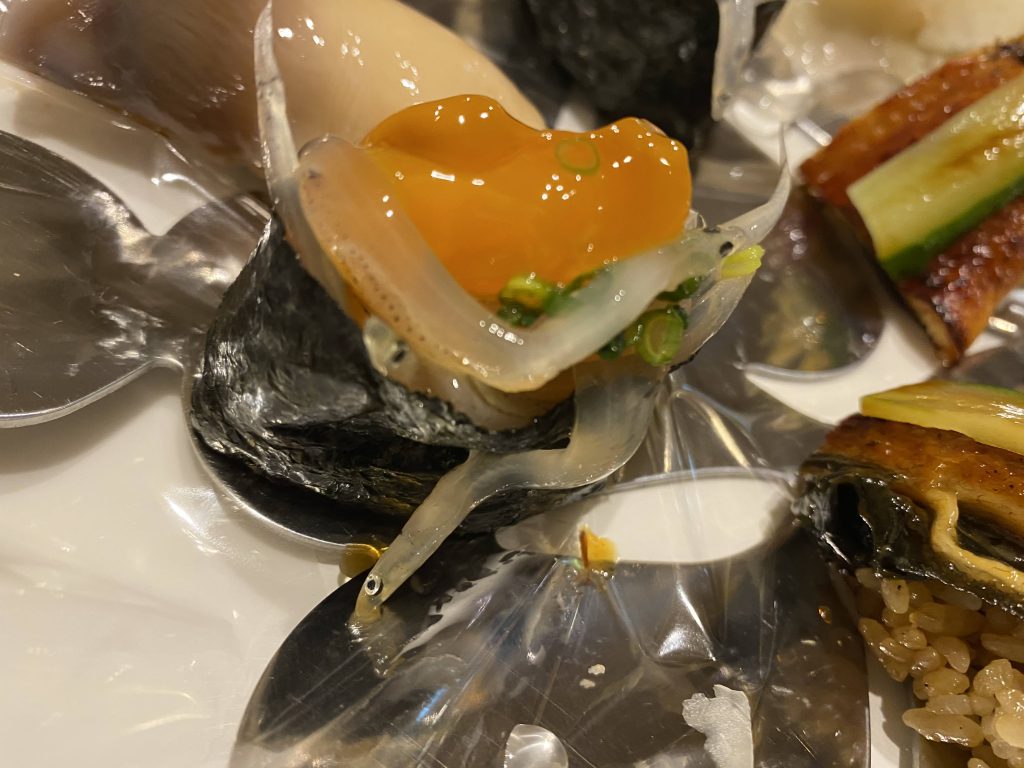 Cod roe, urchin, deep-fried bean curd roll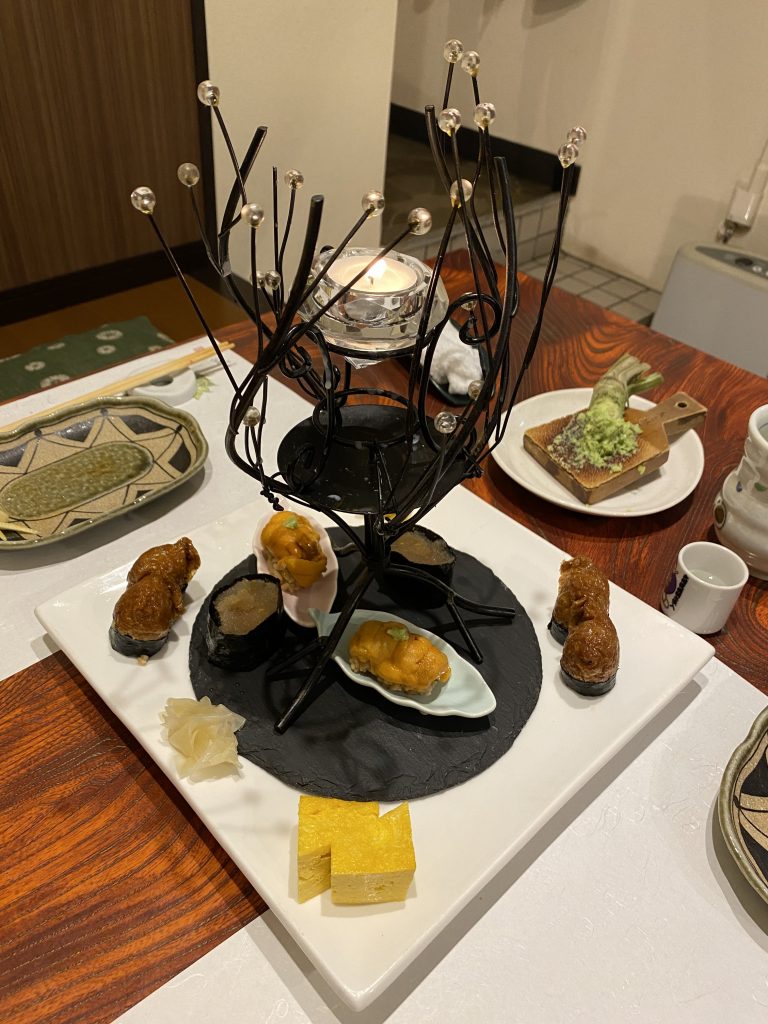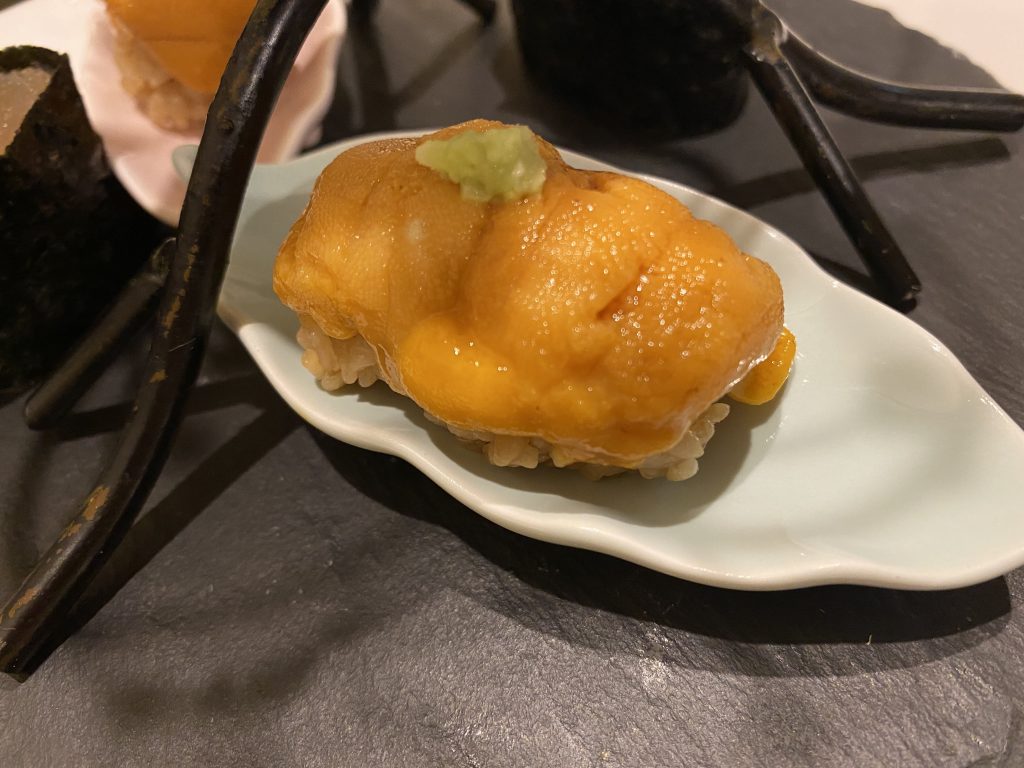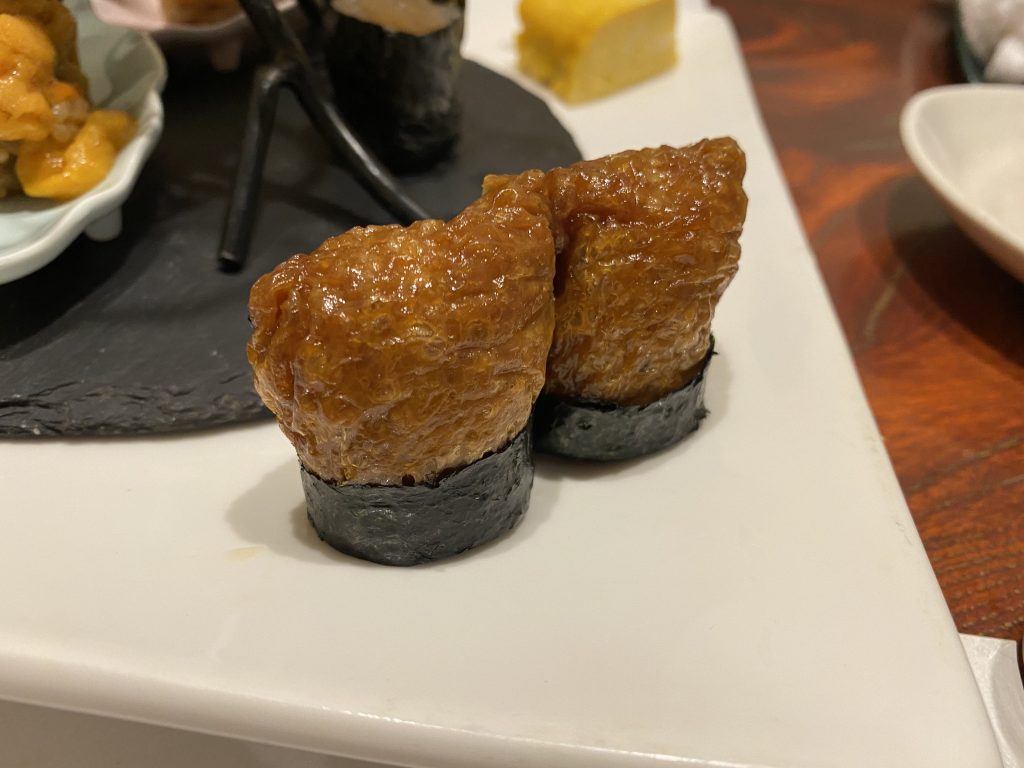 Additional menu
After the course, you may add some of foods, even individual foods are decorated on a dish.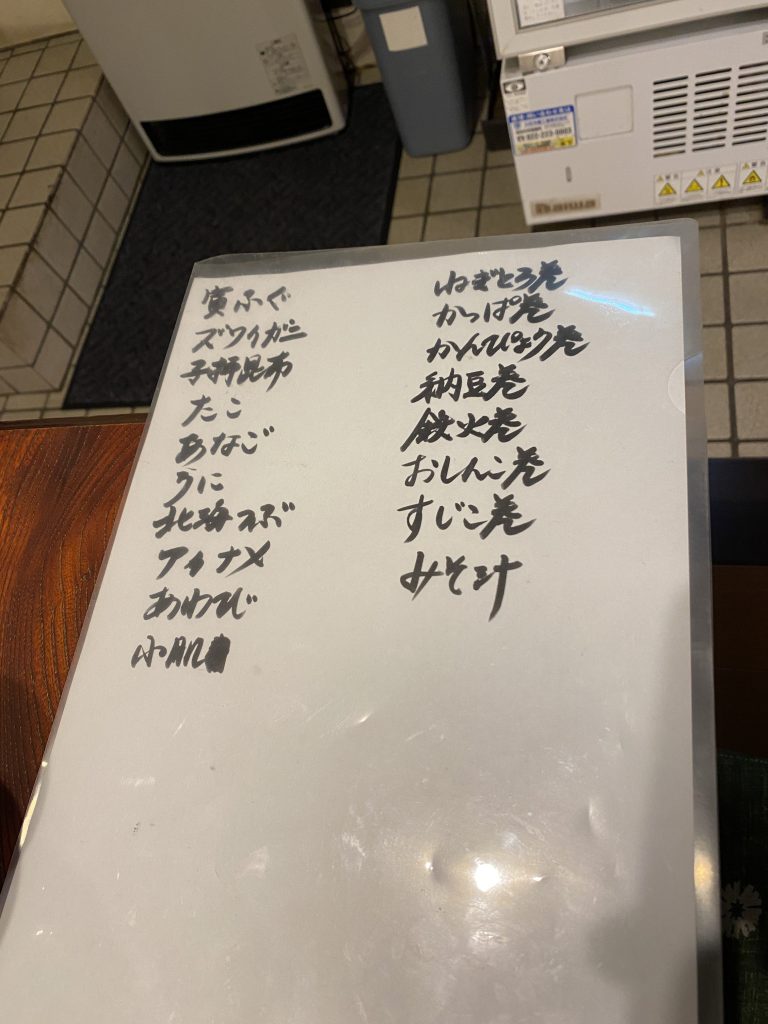 Tuna roll and fermented soybean roll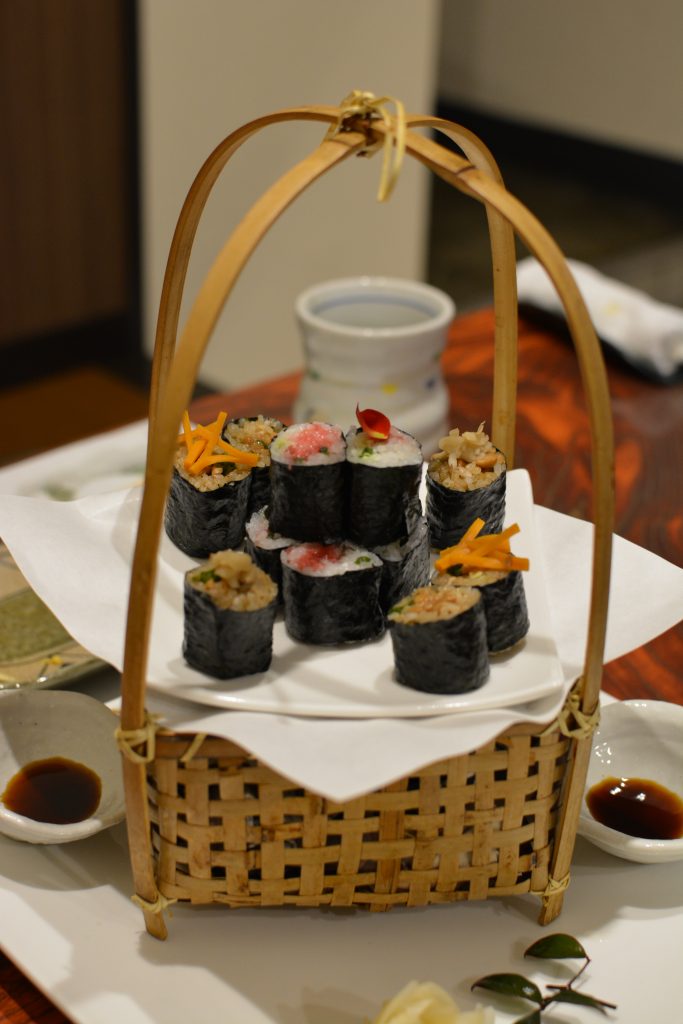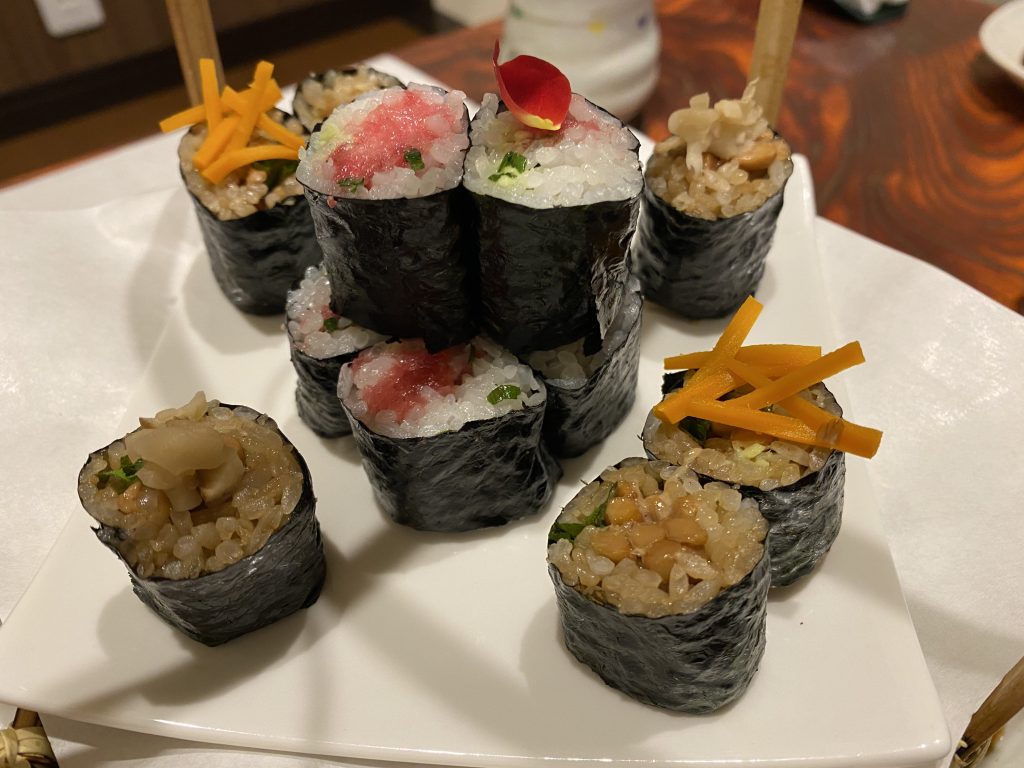 Miso soup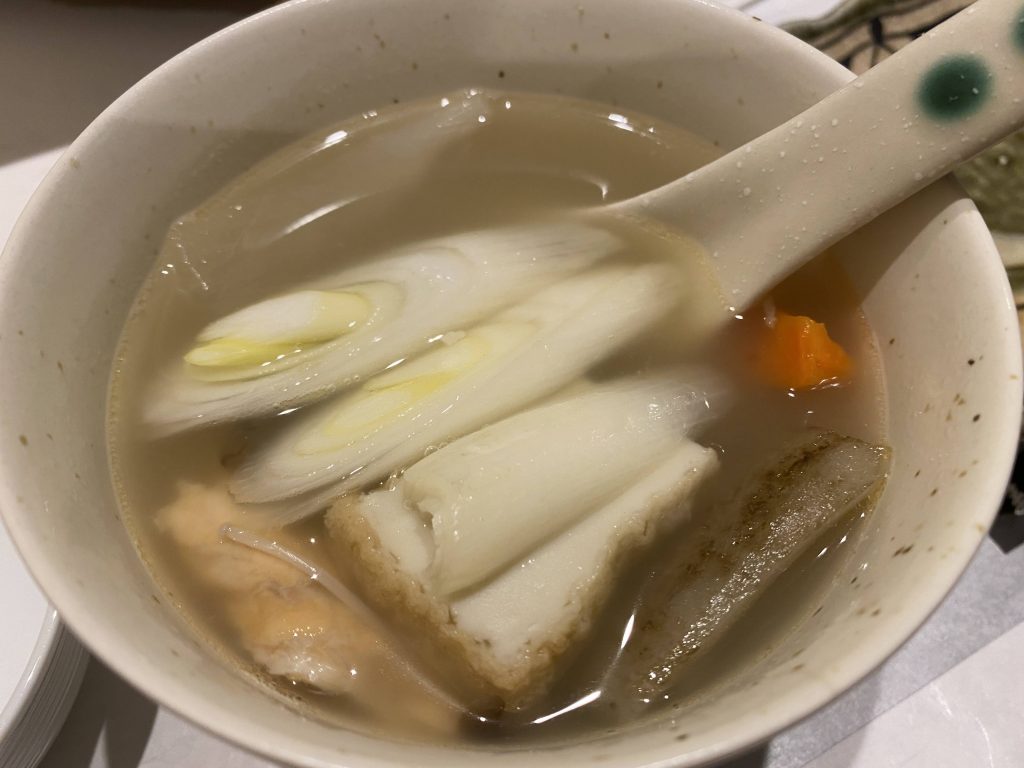 Restaurant detail
Food rating

A restaurant worth a detour, indicating excellent cuisine and skillfully and carefully crafted dishes of outstanding quality
Budget

¥8,000~¥12,000
English
friendliness

There is no english menu here, foreigner seldom come here.
Reservation
or queue

You can make reservation by calling, it is better to make reservation one month advance.
Payment by
Cash
Site and SNS
N/A
Any other detail
Information on Google Map