Tamawarai – 玉笑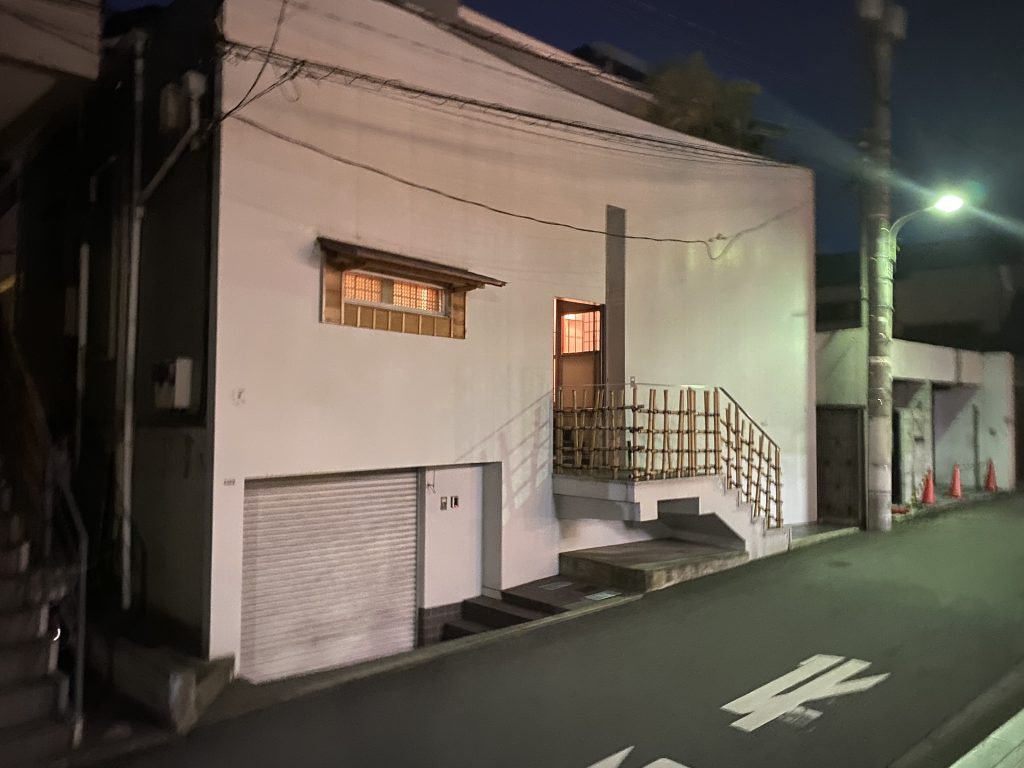 Tamawarai is a Michelin one star awarded soba restaurant at Shibuya, also awarded Tabelog's soba 100 selections and bronze grade restaurant for over three consecutive years. Even rating on tabelog, this restaurant is ranked as 4th in soba category in Japan as of this article written.
For dinner, there are two course which characterized by a comparison with soba style between tokyo typical one and south-western style called atsumori soba.
To secure best buckwheat, the chef are taking part of growing buckwheat, so he closed the restaurant temporary for harvest. (Harvest might be around July and October.)
Even machine are no used for the harvest but by hand and also sun-dried.
Must order
Tama course – たま 7000 yen
There are two course Tama; 7000 yen and Onden; 10000 yen course for dinner. Tama is good for first visit. Followings are the contents of Tama.
Tofu and yuba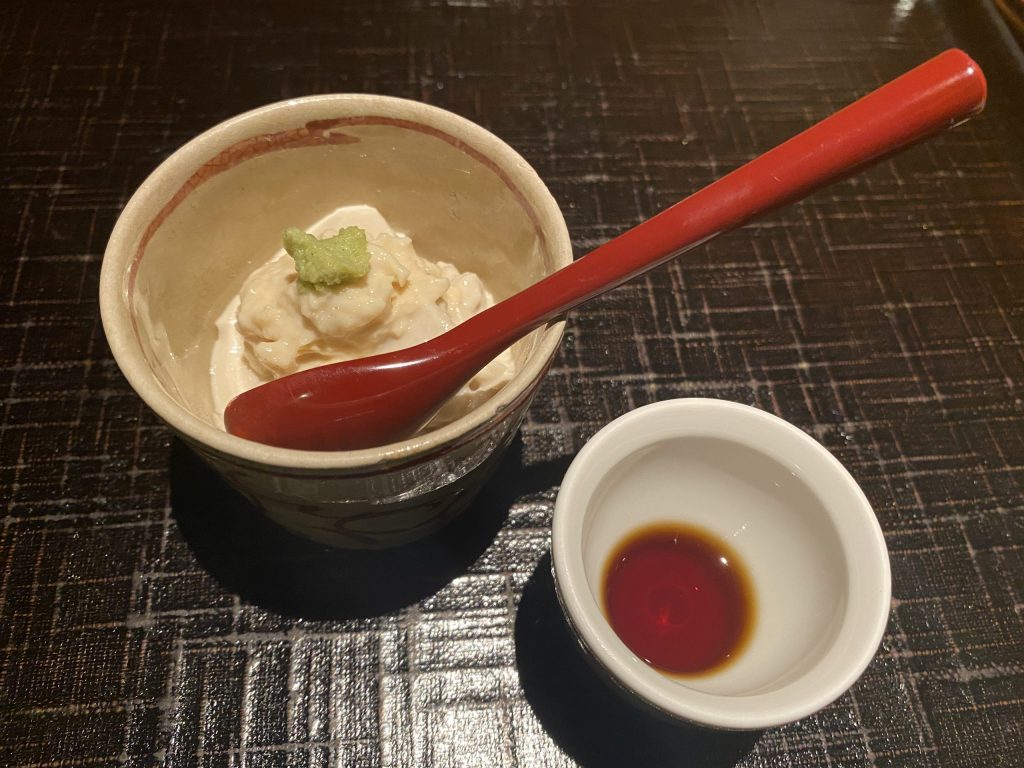 Yuba is thin layer of soy bean curd, Tofu and yuba are very fresh like fresh cheese.
Dashi maki tamago – Japanese rolled omelet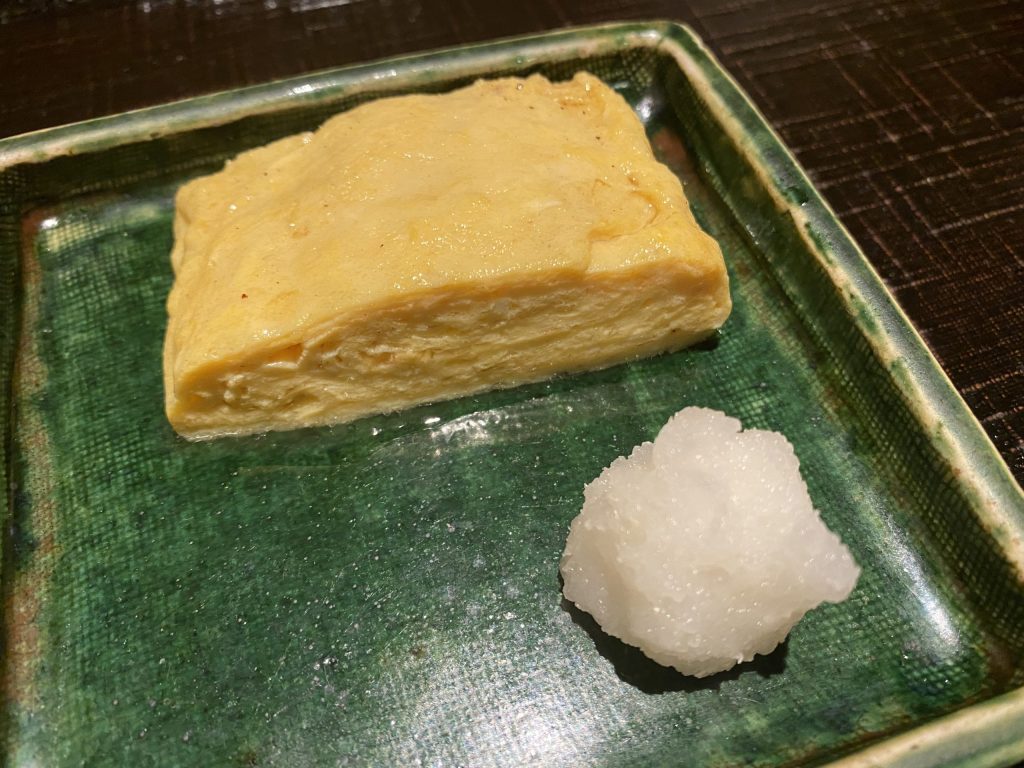 The egg are very soft like pudding adding flavor of bonito stock. This is the Japanese rolled omelet.
Sobagaki – Buckwheat dumpling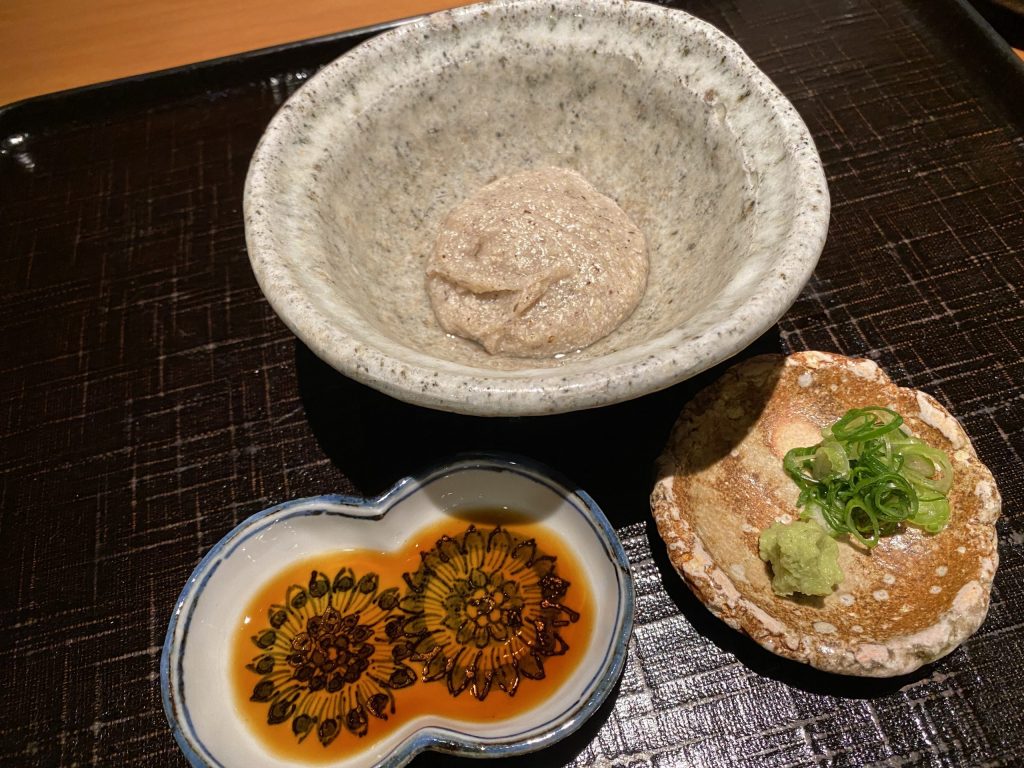 Soba gaki is like ancestor of buckwheat which use to eat in the past, this made by soba by the rice case way and steam it. It become very soft and the flavor of buckwheat are great.
Roasted miso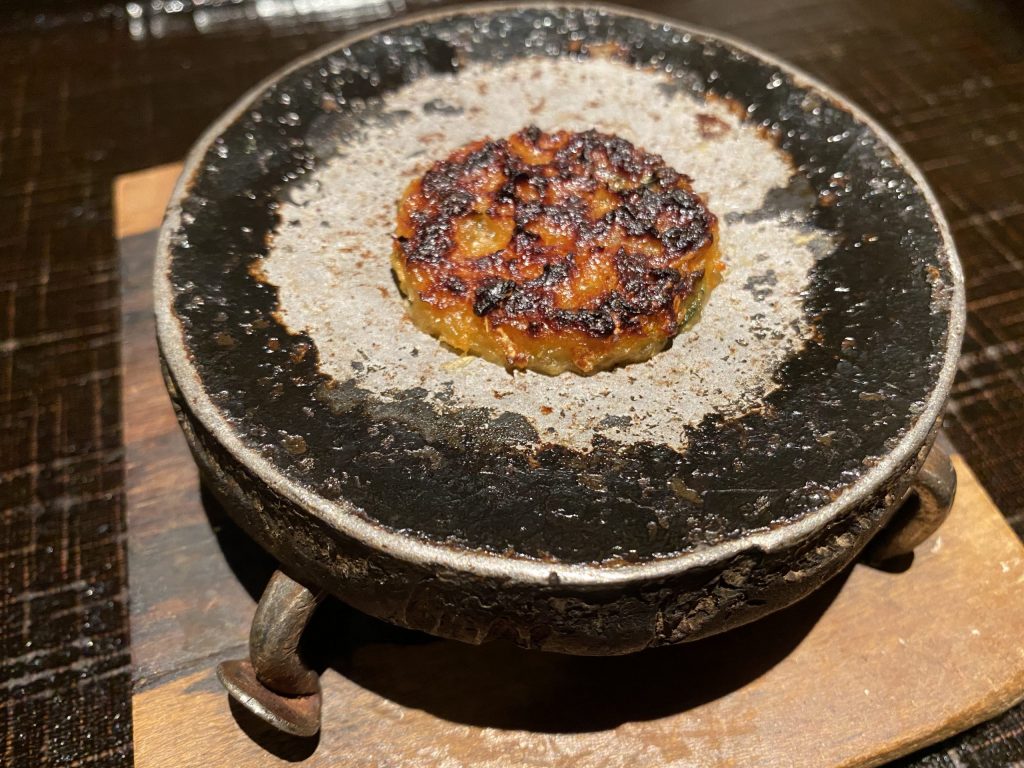 Miso and some of vegetables like leek are grilled on a stone, the flavor of miso are great. Good for sake.
Three kind of appetizers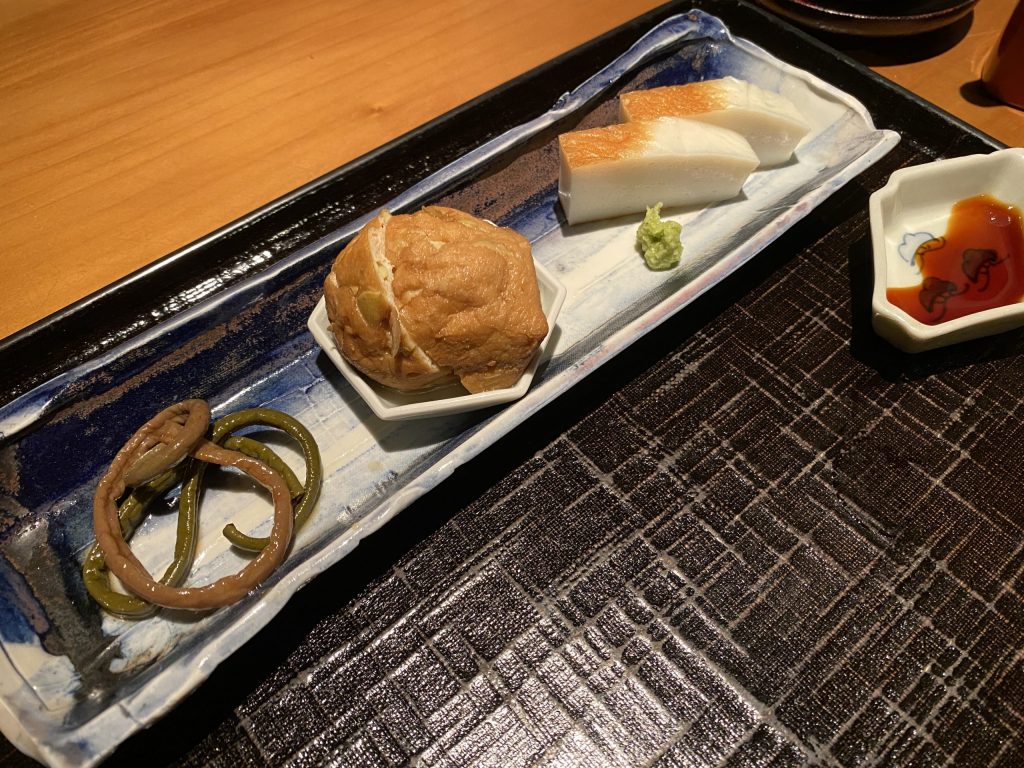 Spring, deep-fried tofu mixed with thinly sliced vegetables, processed fish paste with wasabi on a day. (Changed every day)
Tempura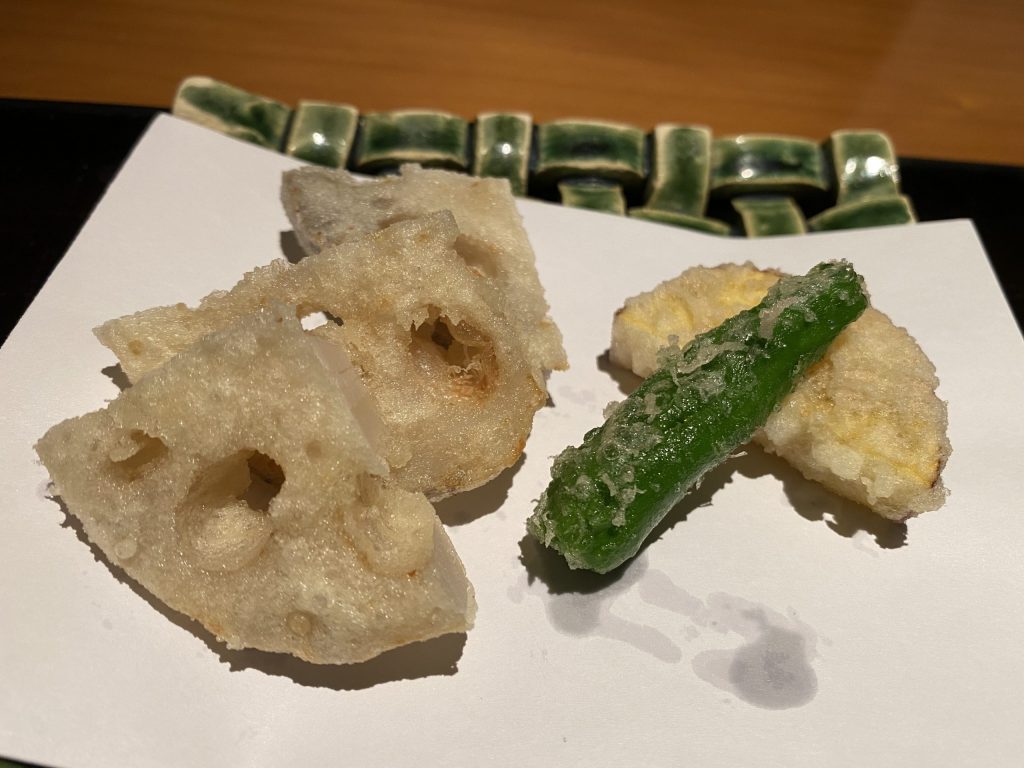 Tempura of Lotus root, Sweet potato, and sweet green pepper. Batter of tempura is very thin and crispy. salt on the side is very fine texture, they are very delicate taste but well balanced.
Mori soba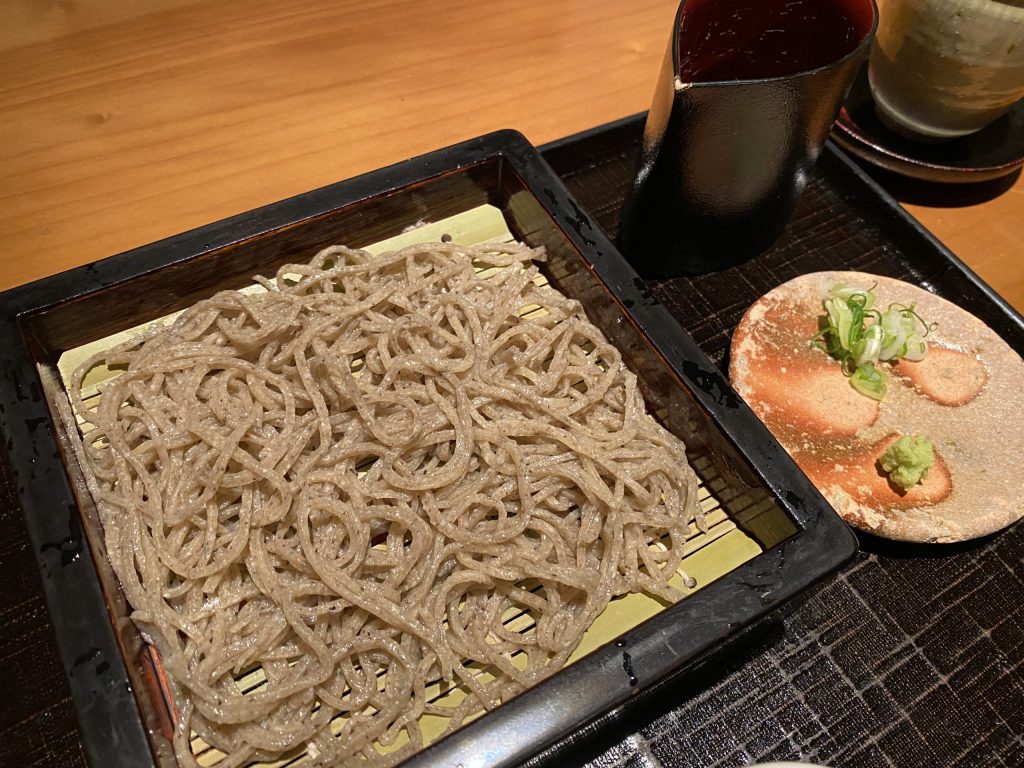 This is very authentic soba. Buckwheat is coarsely ground, The surface of soba is rough with feeling grain of buckwheat as the parentage of buckwheat is high, Feeling rich flavor of buckwheat.
Atsumori soba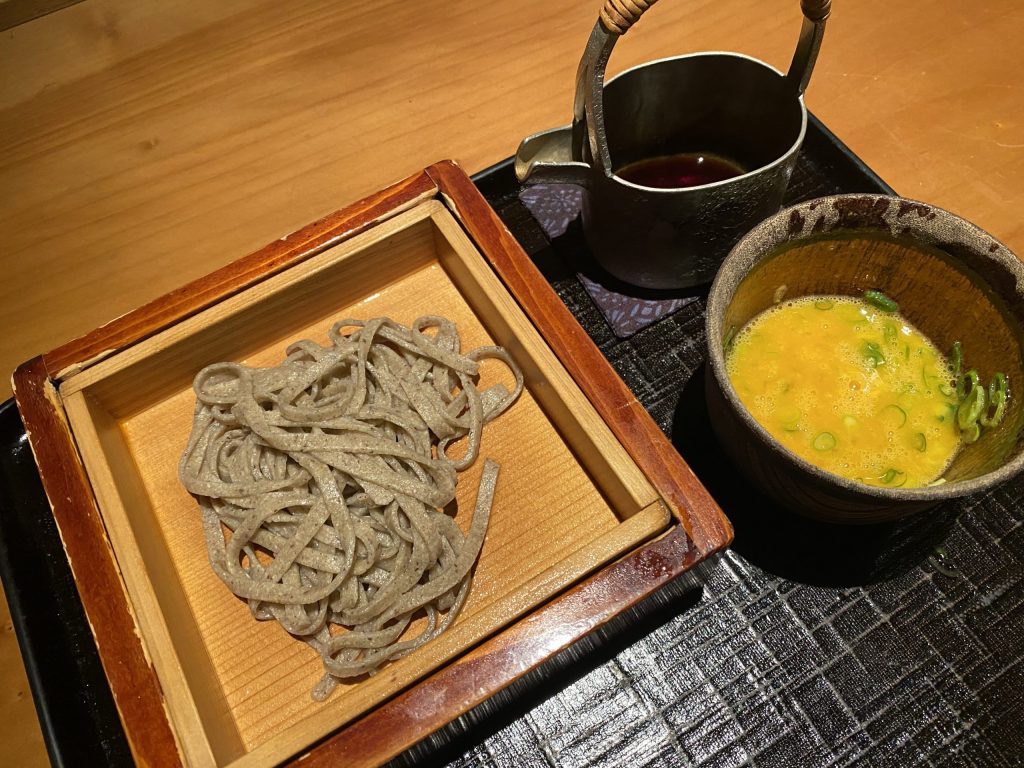 This style soba is called atsumori, the soba was bolied and washed by water, then worms by hot water again. Instead of soy source, dip into mix of egg and hot soy source.
This style of soba is eaten in south-western where part of Osaka and Kyoto,this is also old style soba. Typically taste of soba is very simple that feeling buckwheat flavor and salt of soy source, but with this style, the taste is more richer with egg. This is good comparison with mori soba, you could compare the two style at the same time.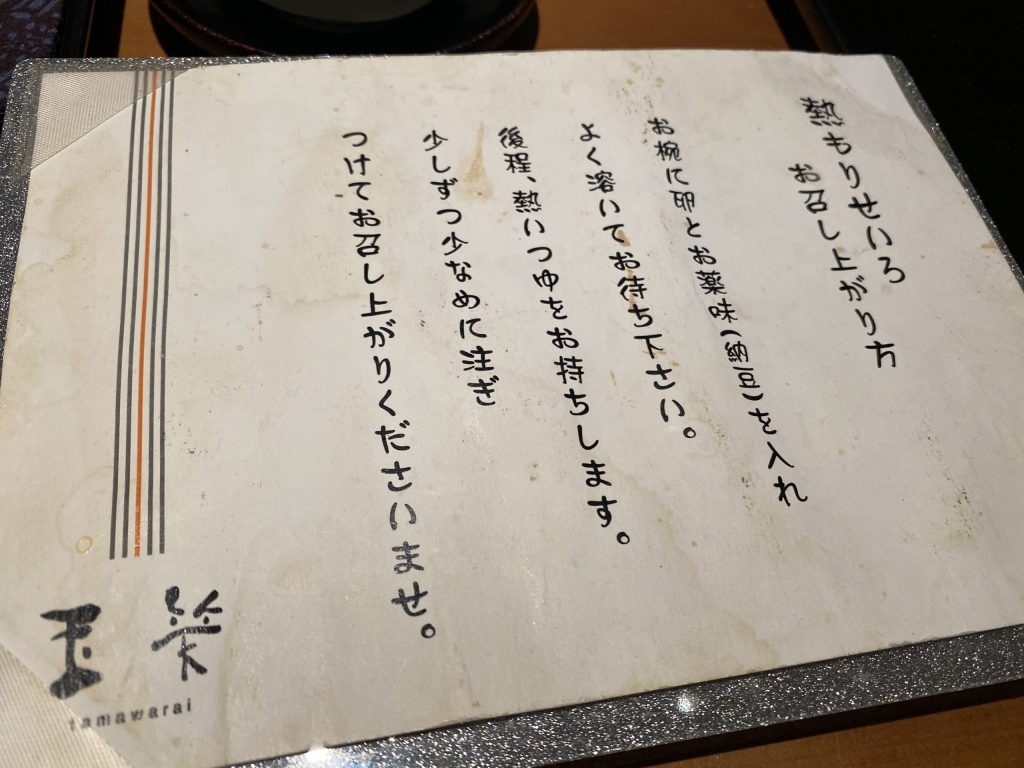 This board is explaining hot to eat atsumori.
Mix egg and leeks and wait a while
Later hot soy source is come, pour it a little, mix them.
Add soy source a little and little to adjust the taste.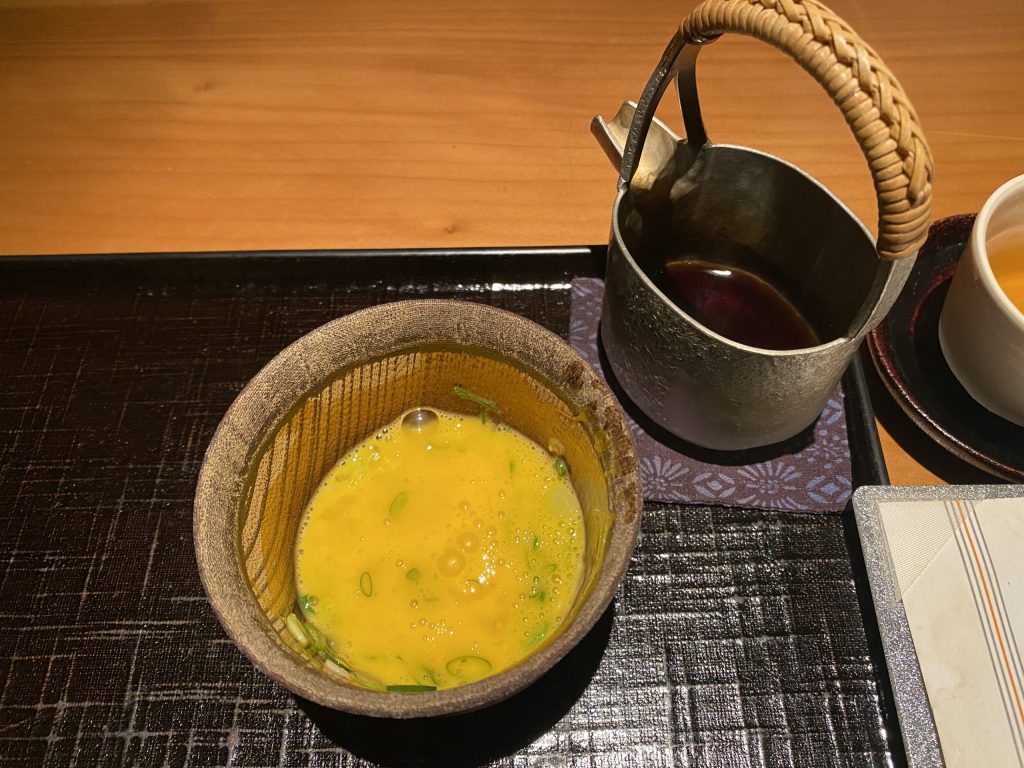 Ginger sherbet with amazake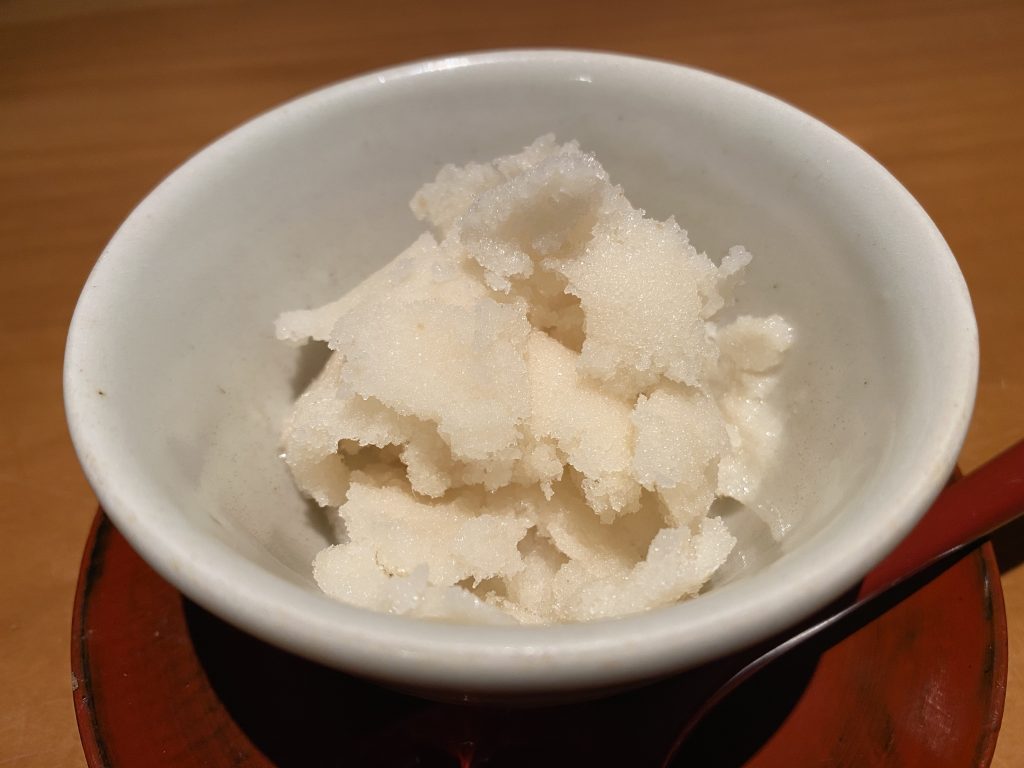 Feeling ginger and soft sweet of amazake which is a sweet drink made from fermented rice. Good refreshment.
Insider tips
The owner chef; Mr. Urakawa has studied soba at Ebisu Takeyabu and several soba restaurants, and he start the restaurant in Ebisu. Then he moved to Shibuya since 2008.
Restaurant detail
Food rating

A restaurant worth a detour, indicating excellent cuisine and skillfully and carefully crafted dishes of outstanding quality
Budget

¥7,000~¥10,000
English
friendliness

There is no english menu here, foreigner sometimes come here.
Reservation
or queue

You can make reservation by calling, it is better to make reservation one month advance.
Payment by
Cash and credit card
Site and SNS
N/A
Any other detail
Information on Google Map