Minatoya 3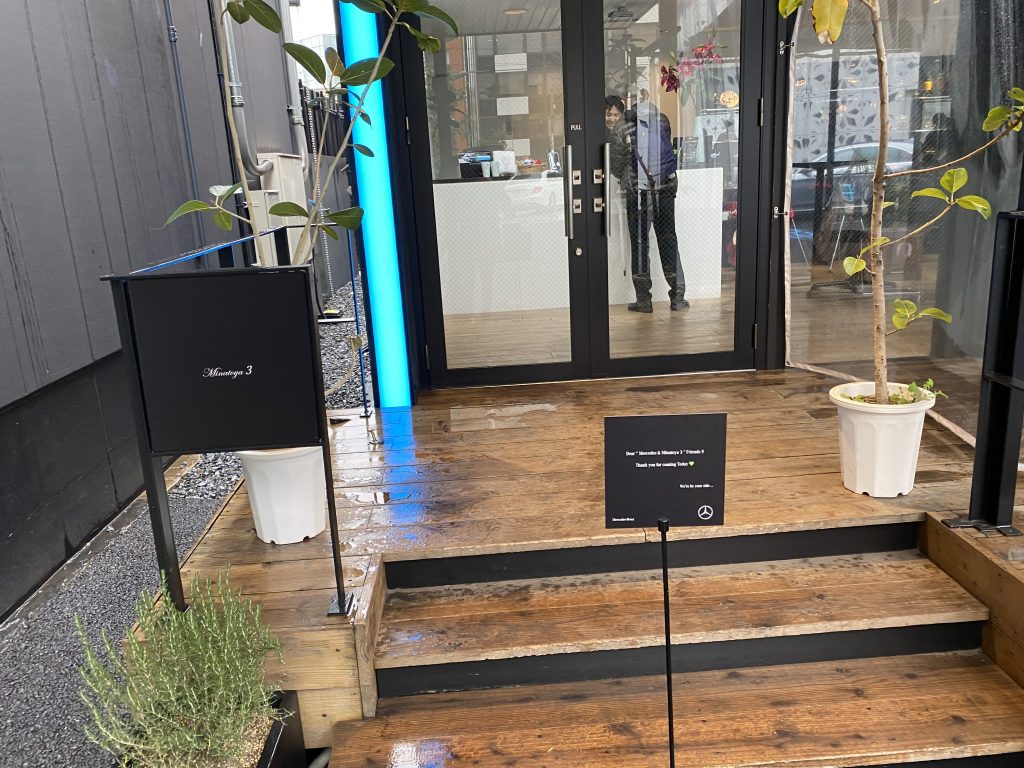 There was a legendary soba restaurant at Toranomon called Minatoya as knows as the soba restaurant with the longest queue in Japan, now a days chili oil soba is getting more and more popular, but the Minatoya might be the founder of this style soba.
But original Minatoya was closed in Feb 2019, there is only one brunch which inheriting the style in Ootemati.
This restaurant is one of newest brunch as of 2020 Feb, but here not only taking over the style, but also step forward new style modern soba.
This restaurant is located in Mercedes me NEXTDOOR which is one of Mercedes shop in Roppongi as this is as one of collaboration work between Minatoya soba and Mercedes.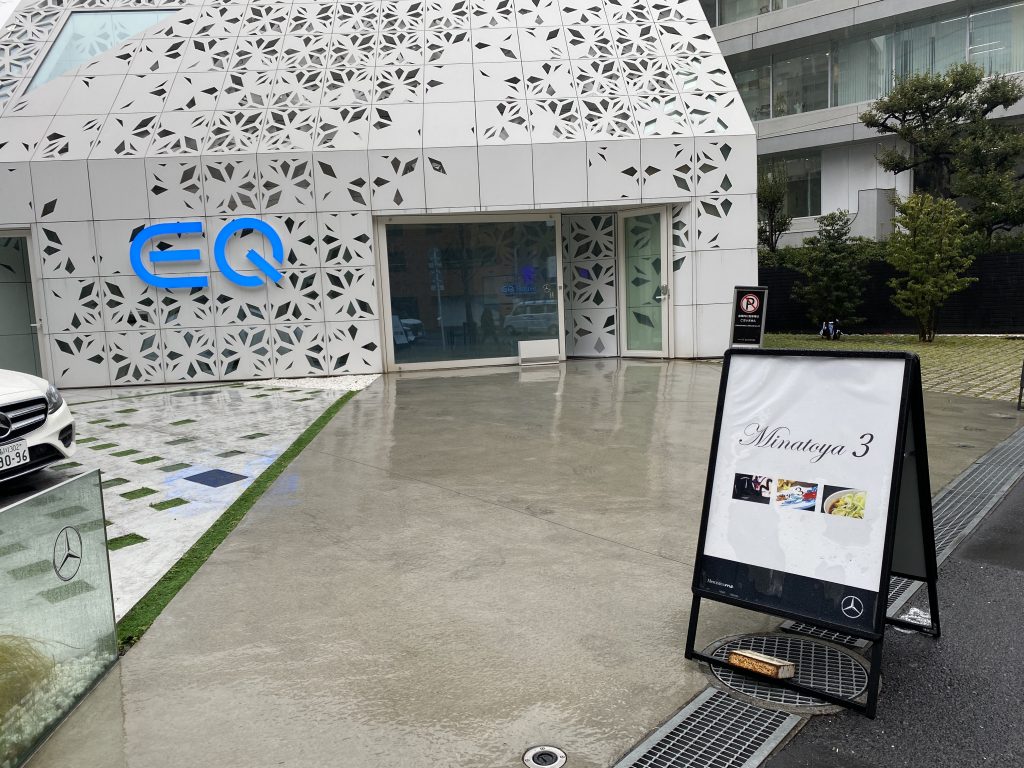 Before jump into the soba, let me explain more about the restaurant, like original Minatoya restaurant, he is standing style, but the space is more convenient with more spaces as follows.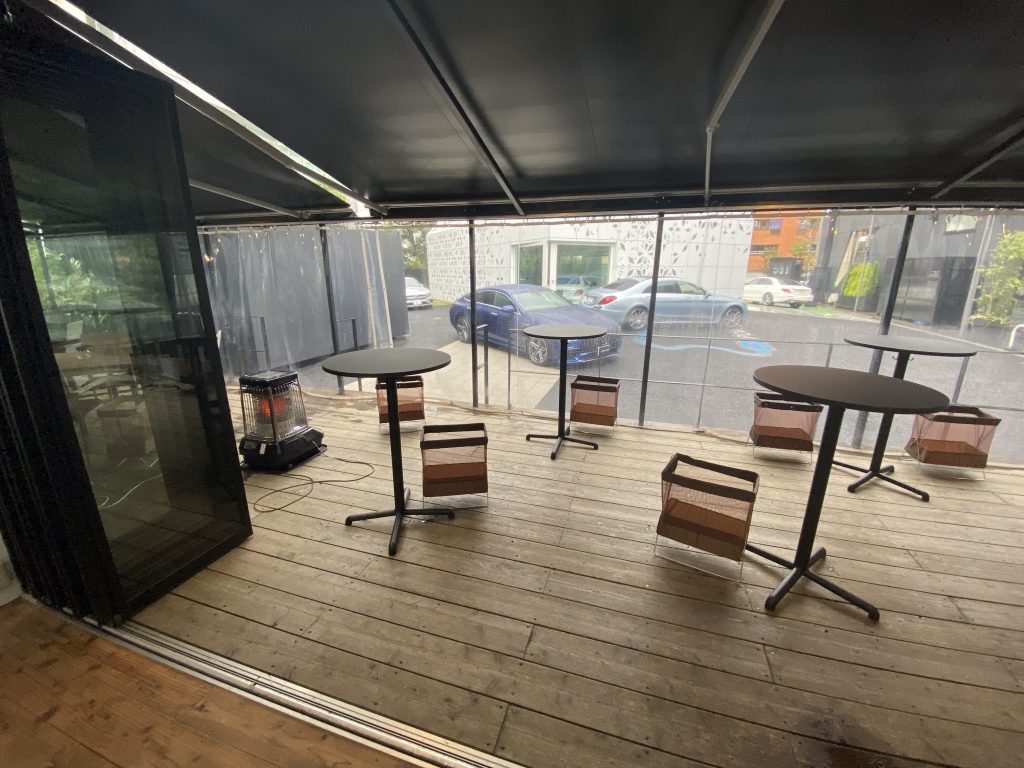 Must order
Minatoya3 Vision Mercedes-AMG GT Atatakai-Nikusoba − 暖かい肉そば 1200 yen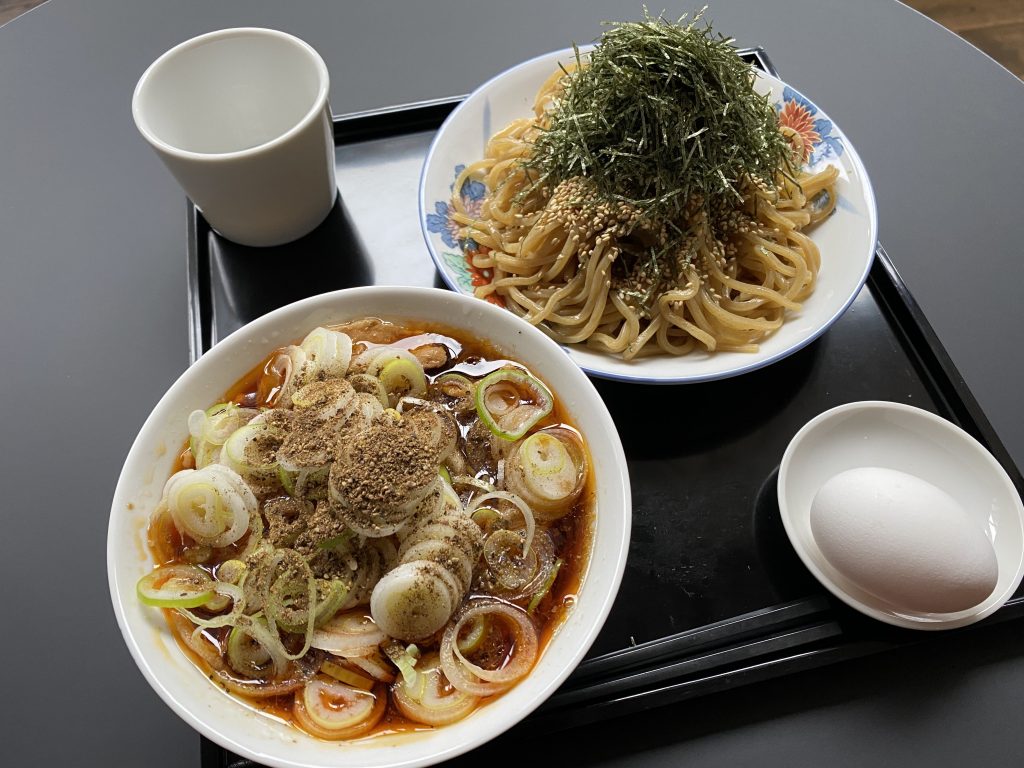 This is the only menu at this restaurant and the name of "Mercedes-AMG GT" is Sport style Mercedes car model, like the car concept, the soba is also very modern style.
At first the noodle, typically the soba color is dark brown, but it is light yellow like ramen noodle here. But slightly feels the soba flavor. Also the noodle is very chewy.
For the dip soup, the base of soup is sweet soy source and chili oil like typical chili oil soba, but a lot of Sansho; a Japanese pepper, on the soup with many leak and boiled pork, the taste is feels like Chinese food.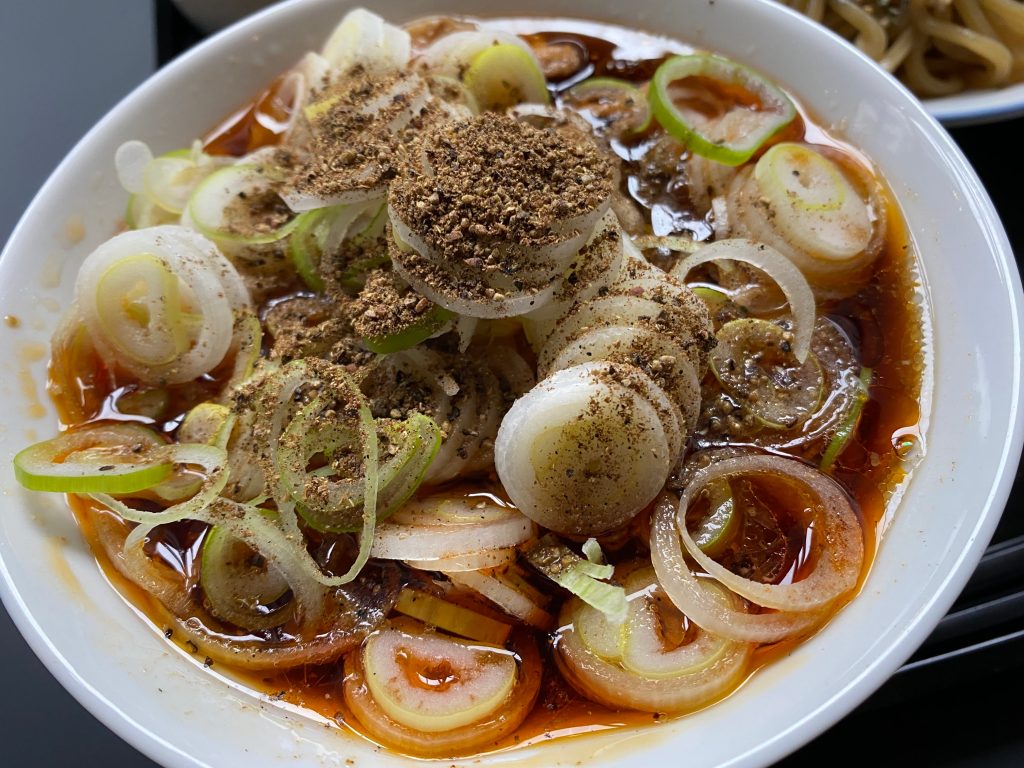 You can use the egg later to change the taste, it would become more sweet and mild with the egg.
After finished, Soba powder and hot water is on the corner, you can mix them and pour it into the dip soup to taste them.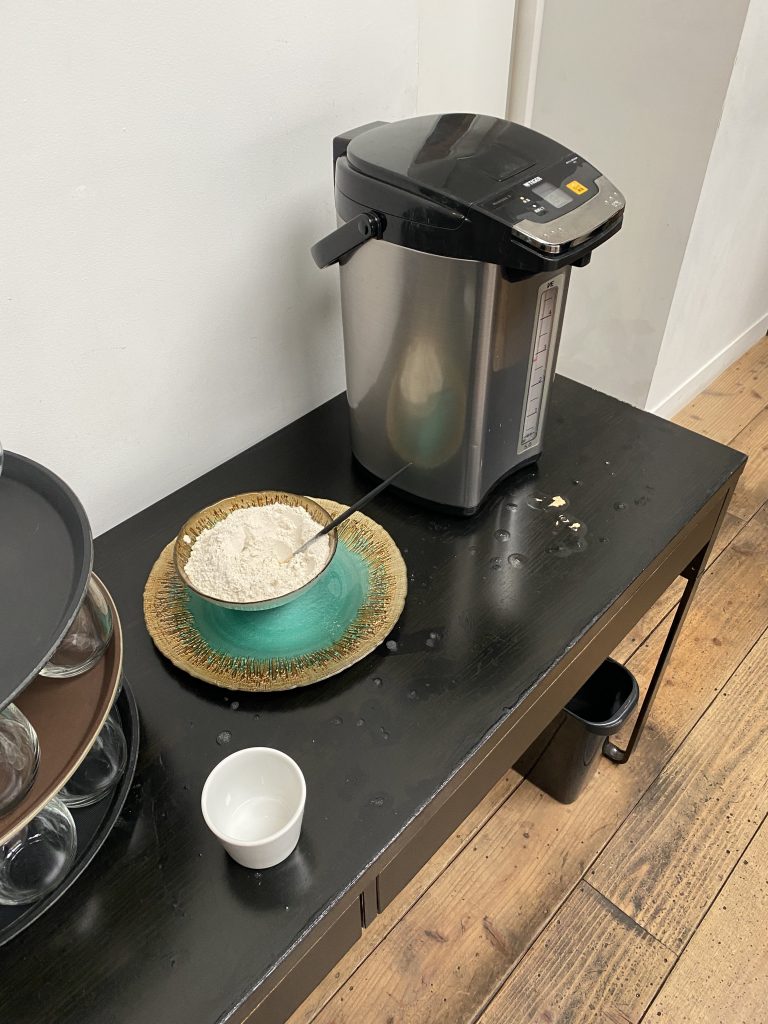 Insider tips
Mercedes logos on the dishes.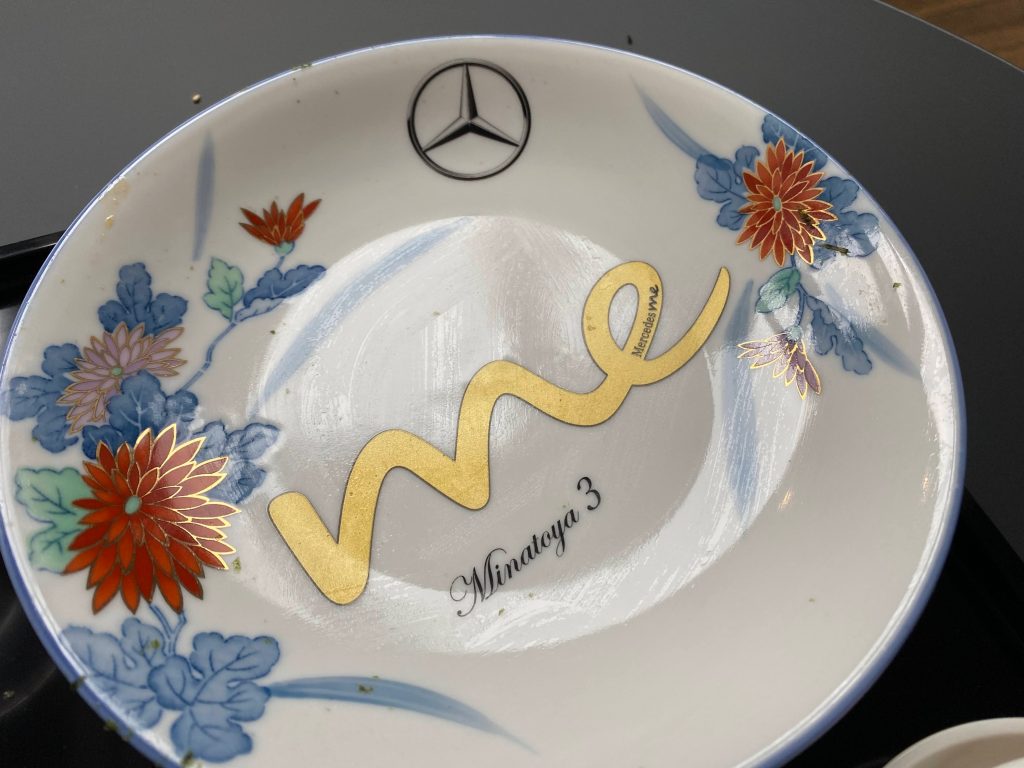 Restaurant detail
Food rating

A good place to make a dinner plan in your journey.
Budget

¥10,00~¥2,000
English
friendliness

There is no english menu here, foreigner sometimes come here.
Reservation
or queue

No reservation here, there is no much queue at this moment, but here should become a demanded restaurnt soon.
Payment by
Cash and credit card
Site and SNS
Web site
Any other detail
Information on Google Map