Yasubee – 安兵衛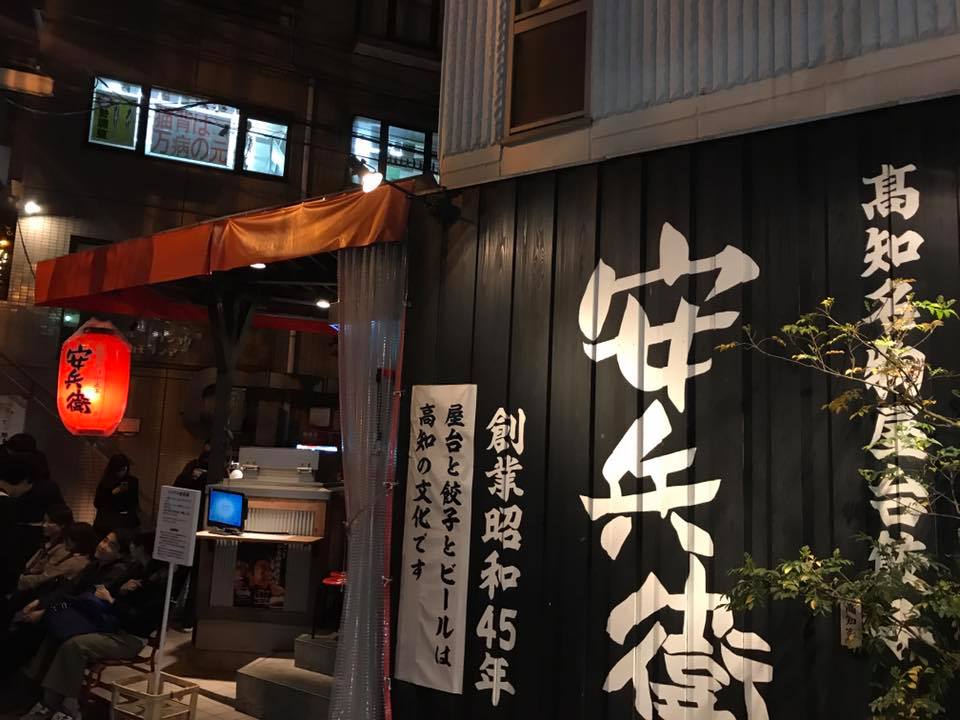 Yasubee is the most famouse Kouchi stalls style gyoza, which has a few brunch restaurant in Tokyo area.
The signature gyoza is characterized by the its thin dumpling skin, as the skin is very crispy and light, so you could eat numerous of gyoza here.
Also every gyoza is wrapped after ordered, so dumpling skin don't absorb water from mix of minced meat and minced vegetables, and thanks to this the skin would be more crispy.
One more thing for you is even if you ordered multiple dish of gyoza like 6 dishes at the same time, however they serve the gyozas with every 2 dishes, this is because of their hospitality and so that you could eat the best gyoza just after fried every time.
Also you can chose whether with, or without garlic for the gyoza.
Not only gyoza but also there are Kouchi foods and alcohols here, so you can eat the same taste of foods of Kouchi main brunch one.
Must order
Fried gyoza – 焼き餃子 420 yen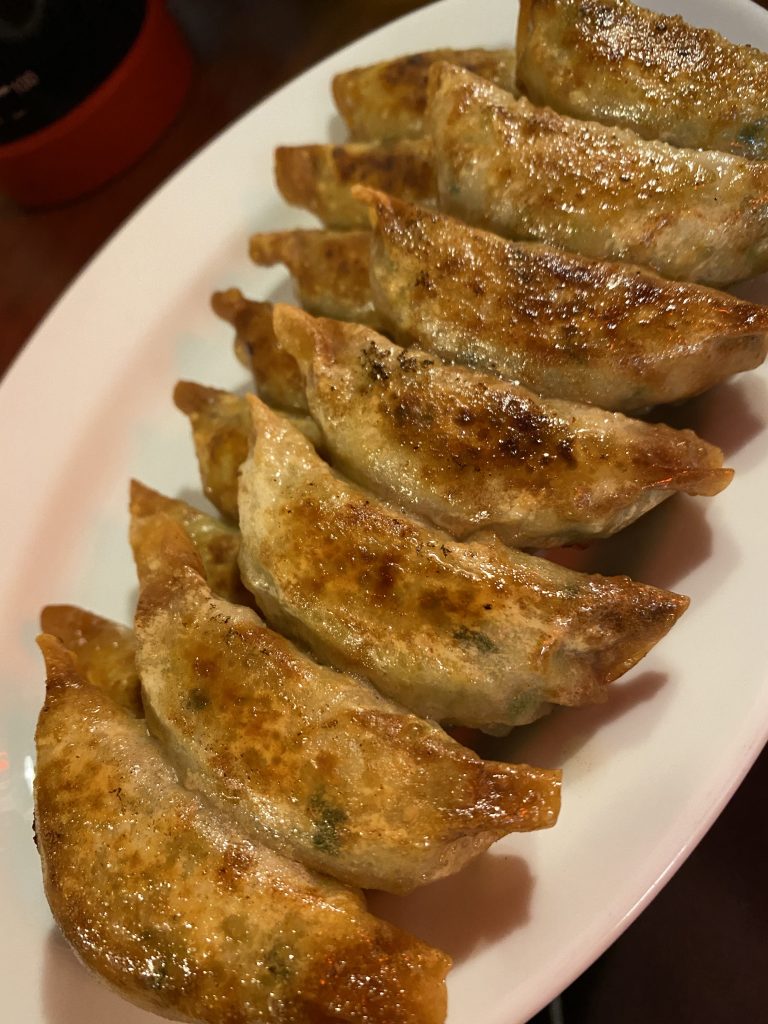 Signature* As I mentioned above, this gyoza is very crispy. Come to eat this gyoza.
Steamed gyoza – 蒸し餃子 420 yen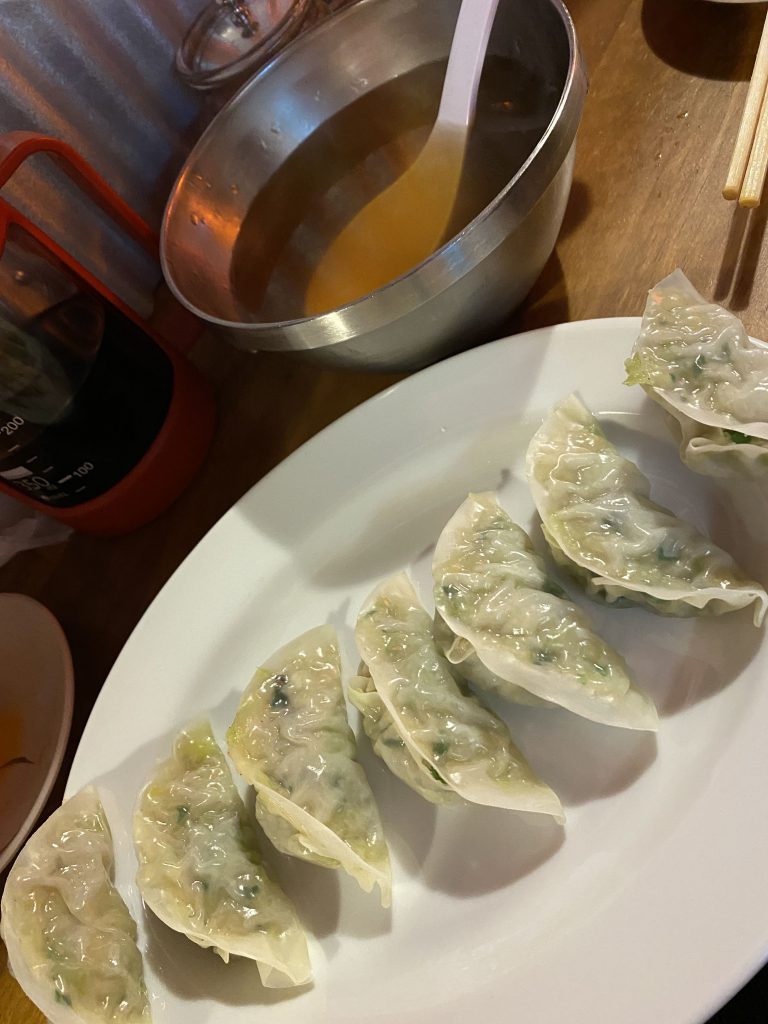 Steamed gyoza come with a bowl of soup. And you can dip the soup to eat.
The taste is softer than fried gyoza, so my recommendation is that you may order one or two dishes with fried gyoza and refresh your tongue in the middle.
Sliced green pepper with salt kelp − 切ピーマン 280 yen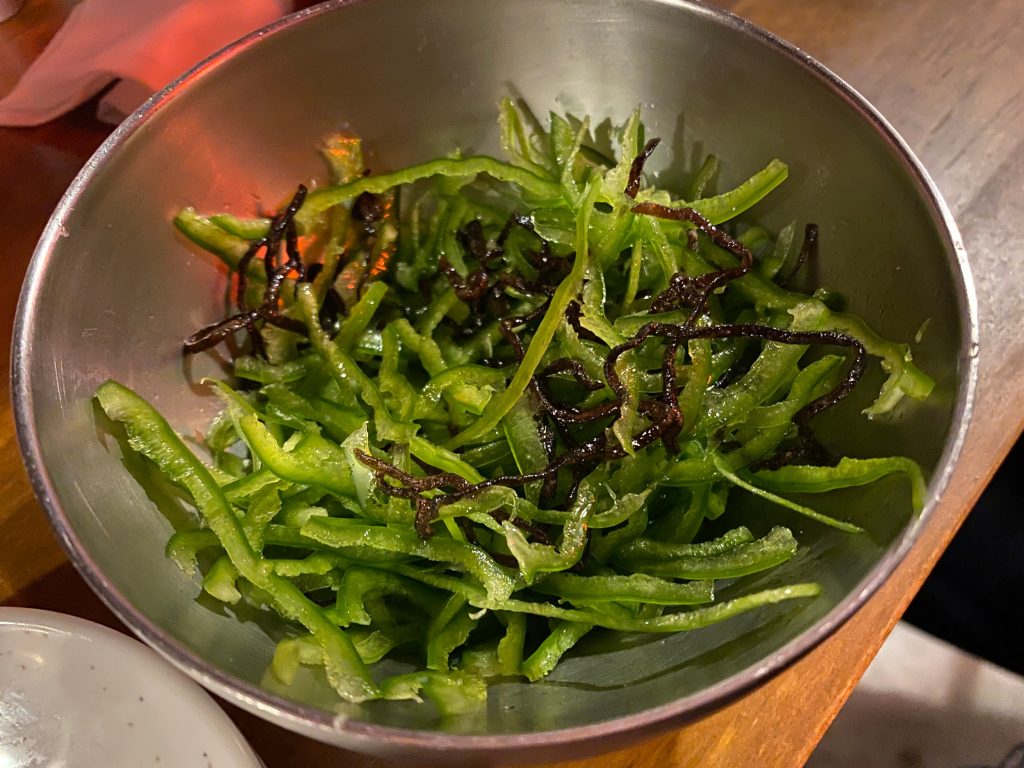 As the green pepper has sliced very thin, the taste is very fresh and don't feel better. Salt kelp are adding taste on them. Very simple but yummy.
Leek with egg – ニラ卵 380 yen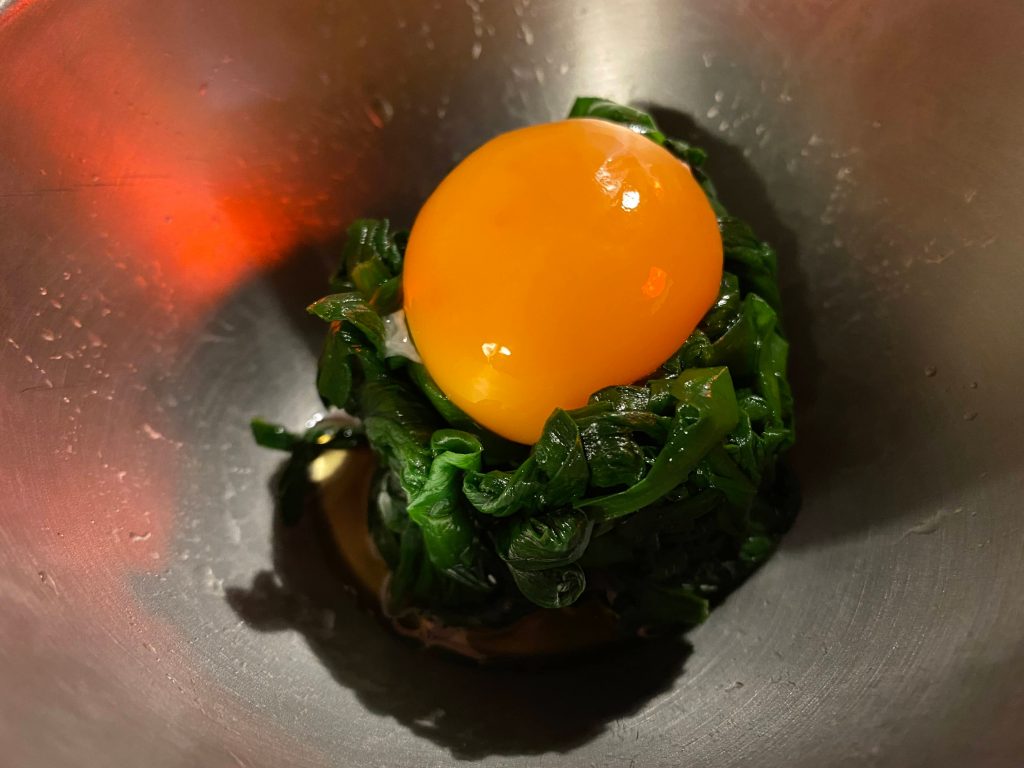 A brief boiled leek with egg, added a taste by bonito stop stock and flavor by sesame oil.
Braised pork belly – 自家製チャーシュー盛り 460 yen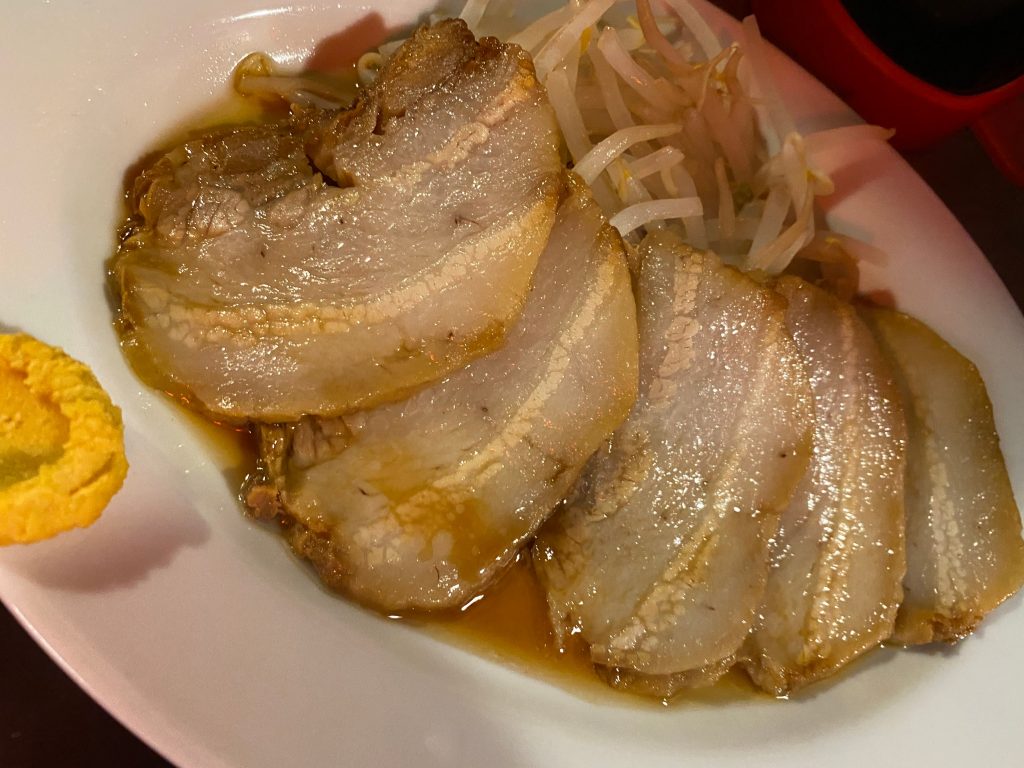 The pork belly has braised as very soft, you would taste good fat of the pork belly. Muster would be a good accent as it is a little sweet.
Boiled and dried baby sardines on the rice – じゃこ飯 380 yen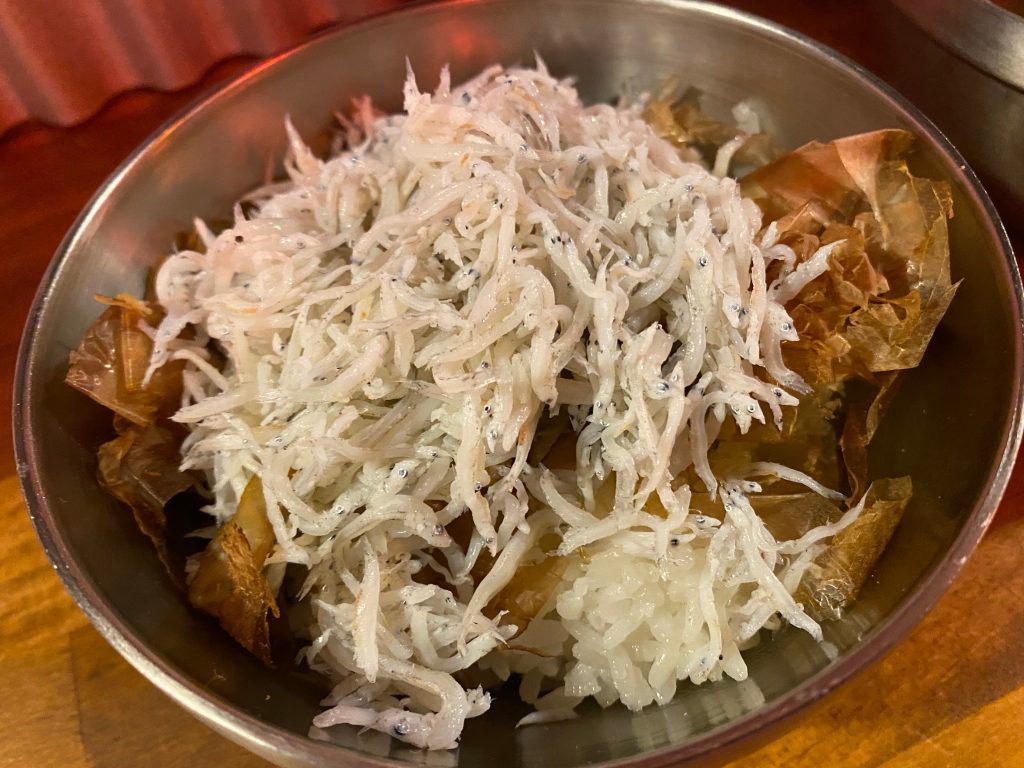 Boiled and dried baby sardines are on the rice with dried bonito and yellow pickled radish are great balance of taste. Good for your finishment.
Insider tips
The most famous and demanded brunch in Tokyo is Ebisu one, but There is a brunch in Meguro too.
Restaurant detail
Food rating

A good place to make a dinner plan in your journey.
Budget

¥3,000~¥4,999
English
friendliness

There is no english menu here, foreigner sometimes come here.
Reservation
or queue

No reservation and there is long queue in front of restaurant for 1 – 2 hours.
Payment by
Cash and credit card
Site and SNS
Web site
Any other detail
Information on Google Map # Link to Ebisu brunch