Zaku IMPRESSION-N – 作 IMPRESSION-N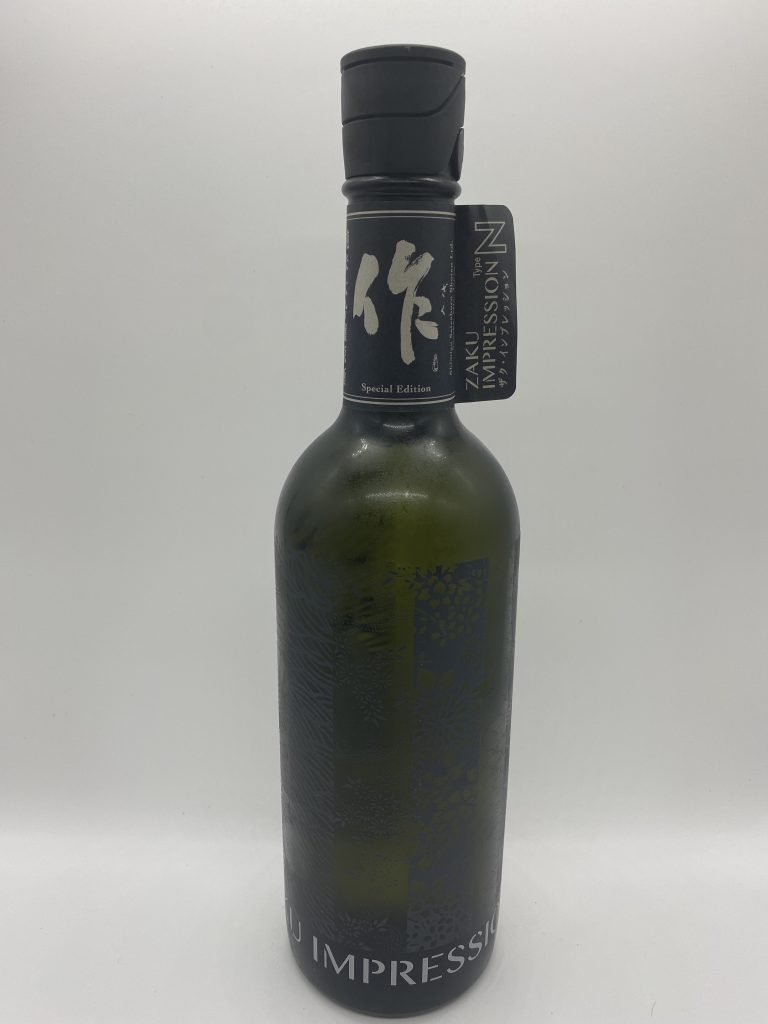 Impression series of Zaku is used to be named "Prototype" at the beginning, then this bottle has be improved and change the name to Impression now.
The difference between regular series and this is the way to bottle, typical Sake and the original series are bottled from temporary tank after moved from a tank which the sake has fermentated in, however this impression series are bottled from the tank which is used for fermentation. So the quality of Sake don't get worse, keeping the best quality. So the taste become more fresh and less deterioration after bottled and feeling a little bubbly, so you can enjoy "raw" taste of Sake with this.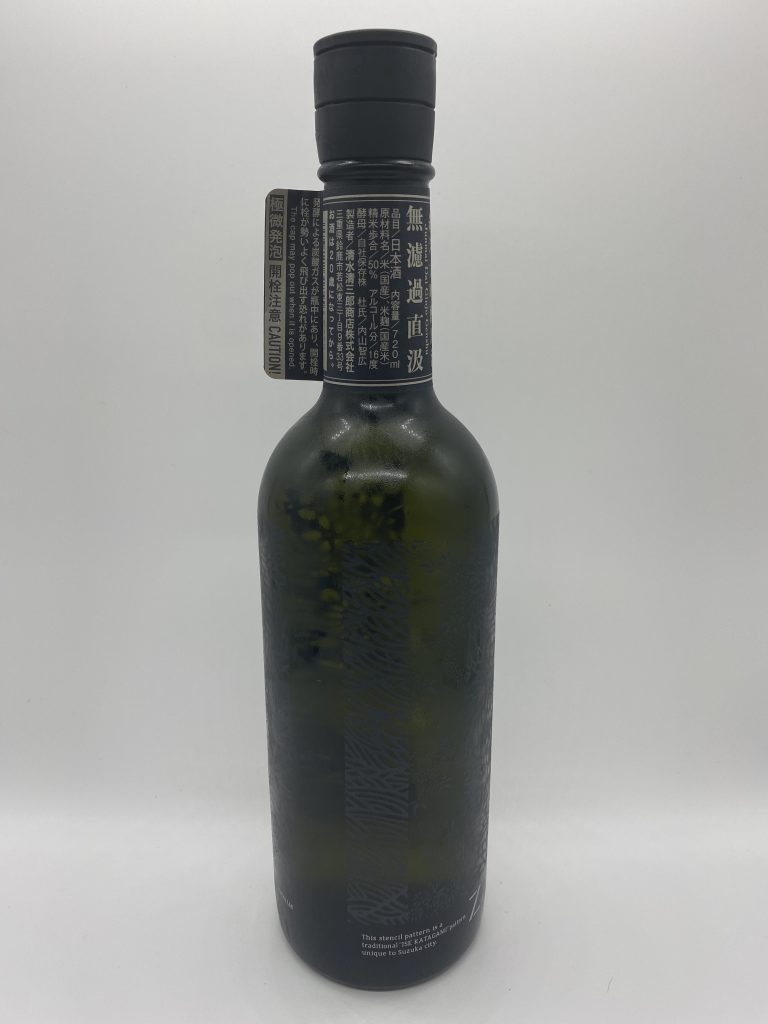 There are several version of Impression series, this Type-N is from "Nakadori", the Sake base is the same of Miyabinotomo(雅乃智) and "Nakadori" means the middle of Sake tank and this portion is known as the best quality. So this is the best quality Sake and best finishment.
One more thing Miyabinotomo(雅乃智) has placed 4th place as GOLD at SAKE COMPETITION which is the world biggest Sake competition. So it can be said this bottle is the one of the best Sakes in the world with finished by the best way and best portion.
The bottle is designed as Ise dyed pattern paper which is traditional paper pattern in Mie prefecture.
And as this is made by difficult way, the stock is very limited and only selling during the season, if you find this you are very lucky.
Taste : light fresh dry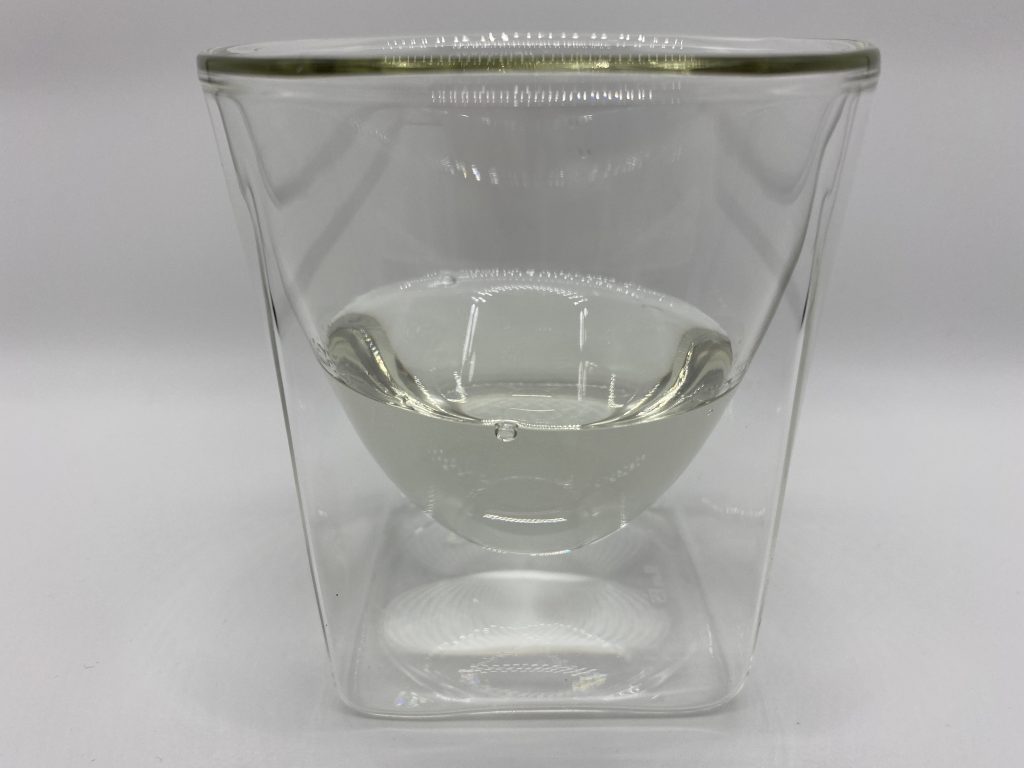 The taste is soft aroma and rich sweet taste, also you would feel a little bubbly. Also you can drink this slowly so that you can compare the taste with and without bubble.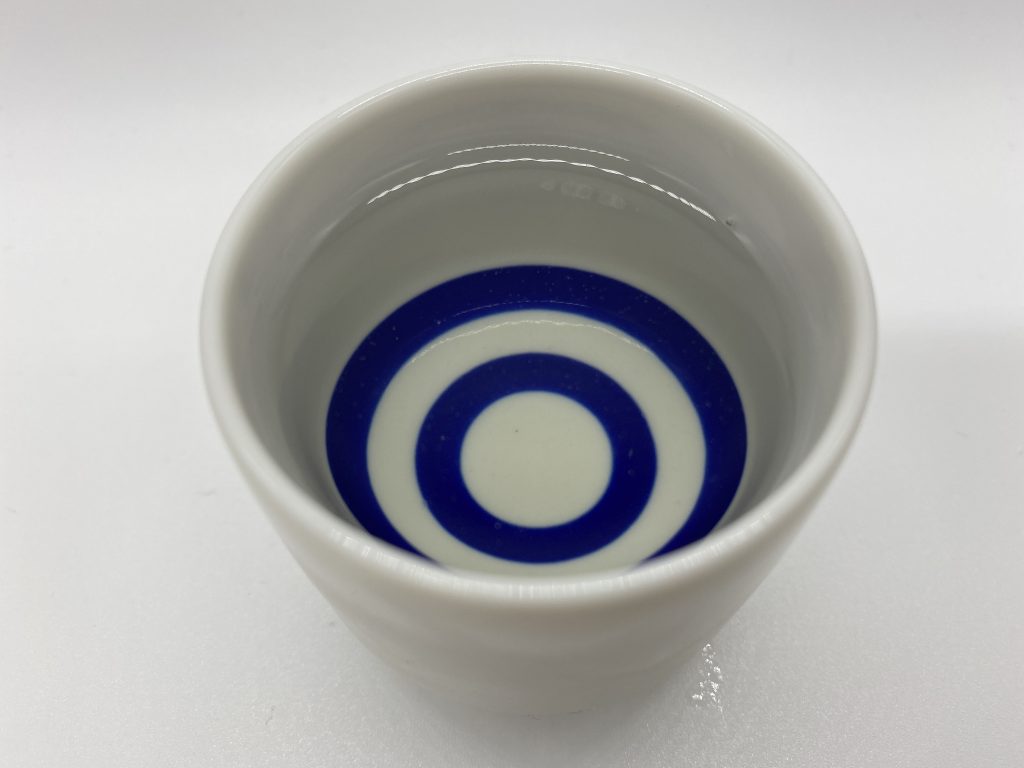 About brewery: Shimizu Seizaburo Shoten
Shimizu Seizaburo Shoten is located at Suzuka wher is well known as motor sports circuit,also held F1 here, also this place has been known as great sale production as there is a mentioning a sentence of "味酒鈴鹿国"; a Sake in Suzuka is delicious, in a old Japanese book.

This brewery has several brand of Sake and won many global competition, so well known as globally nowadays.
Detail of the bottle
Rating
The place of production
Mie Prefecture
Specification
Sake Meter Value
–
Acidity
–
Amino Acid Content
–
Alcohol content
16%
Rice-polishing rate
60%
Classification
Junmai Dai Ginjo Shu (純米大吟醸酒)
Finishing processing and Pressing
Nakadori, Pasteurisation
Sake yeast
Original
Rice
Yamada nishiki, Mie prefecture
Temp to drink
Chilled
Room temp
Hot
Brewery site
Web site
Order online
Amazon