Ton-chang – とんちゃん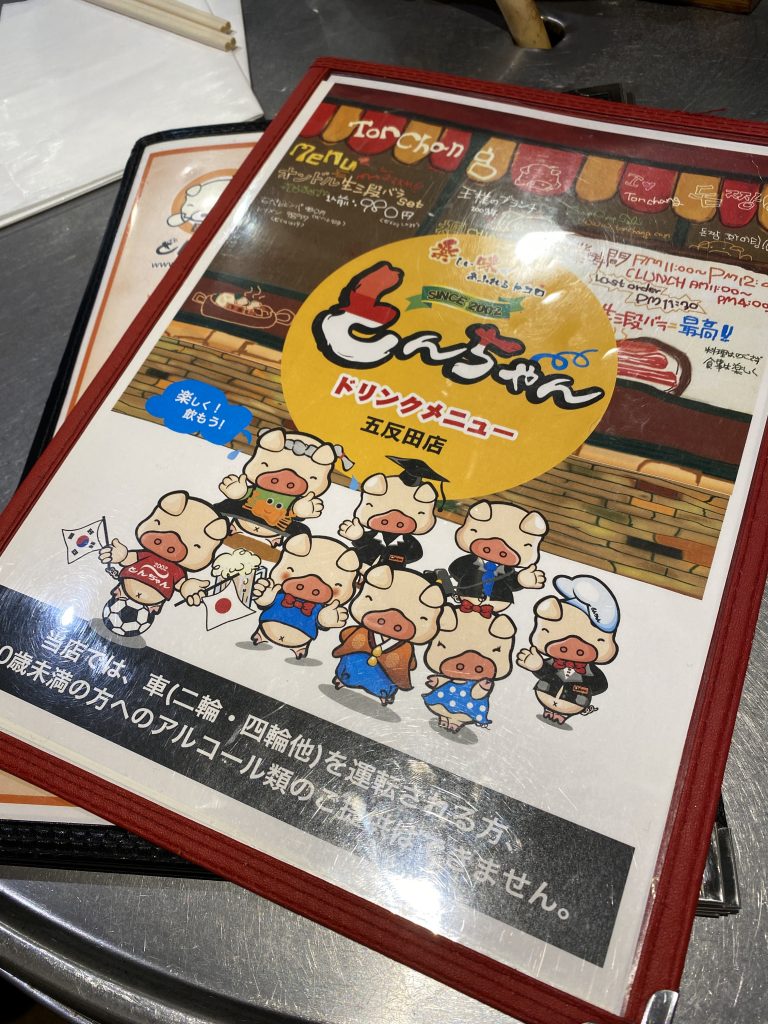 There are several kind of Korean food restaurant, however it is definitely true that casual Korean restaurant is one of the best one.
Here Tonchang is one of the best casual Korean restaurant in Japan, you can enjoy good quality food with reasonable price.
Also the food is still keep original style of Korea, not Japaneseized, so you may feel you are enjoying dinner in a downtown in Korea.
Must order
Ondol stone burned belly set – オンドル石生三段バラセット 980 yen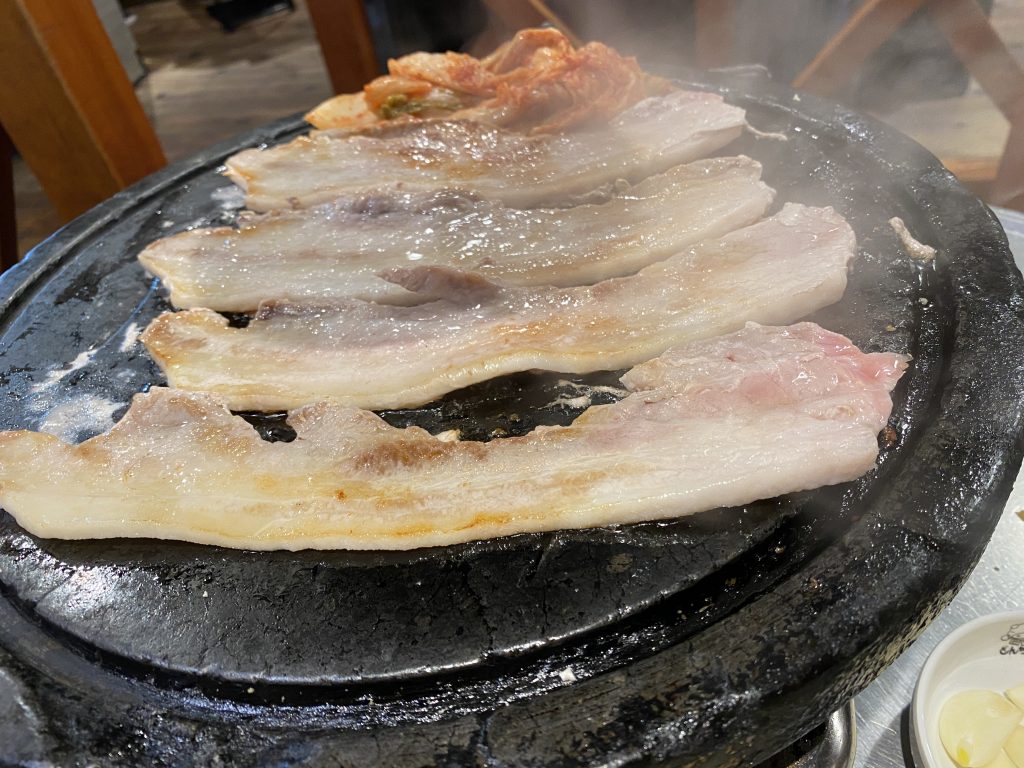 As tonchang is a Korean barbecue(samgyeopsal) specialty restaurant, you must order this meal. There are several type meat you can chose here, however you could chose this belly version if you try this first time.
As the name of this food; Samgyeopsal means three layers meat, sliced belly meat would be on the Ondol stone, this stone keep the temperature not too hot so the belly wouldn't be over cooked.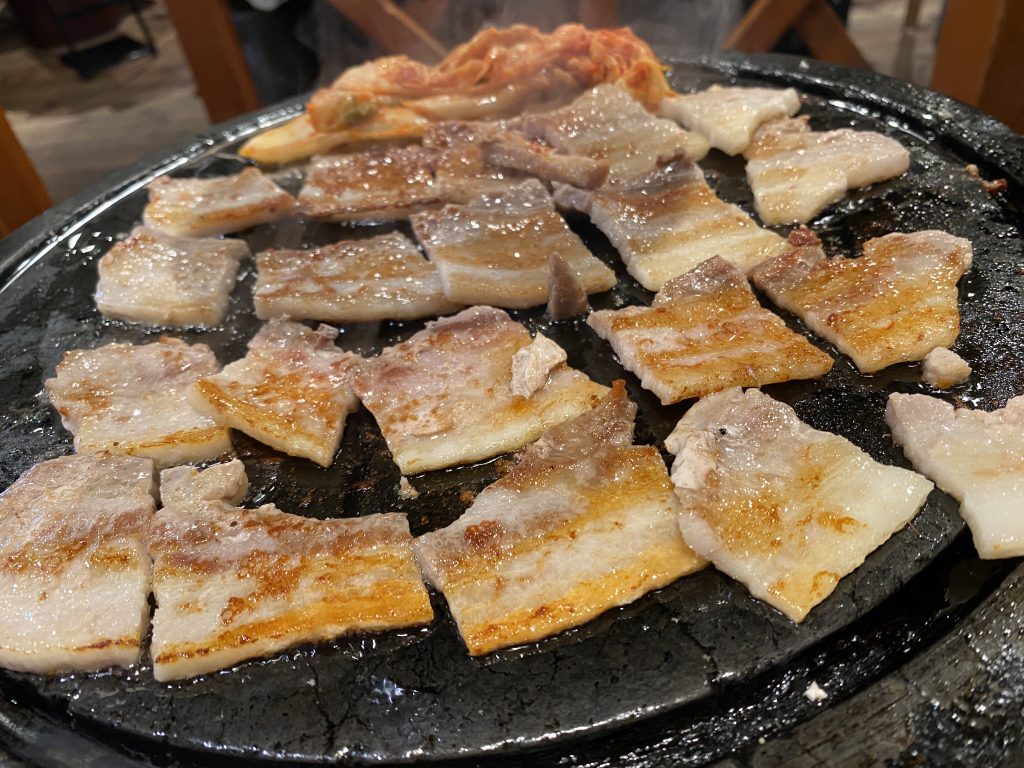 Also the same as a restaurant in Korea do, small complimentary plates come with this set, so it might be enough for your dinner, so please order alcohol more!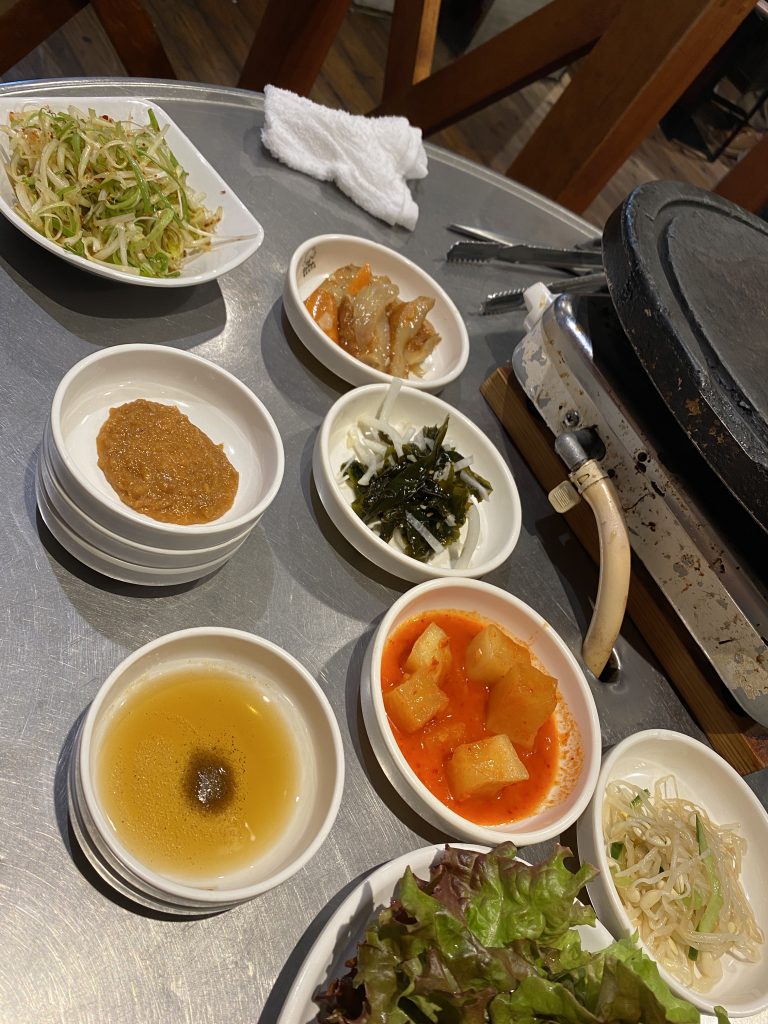 One more thing is staffs would cook the meals for you, so you just waiting on the table!
Ham and cheese sundubu jjigae – ハムチーズ純豆腐 1,380 yen
Typical sundubu jjigae includes seafood, but this is a different version with ham and cheese, the soup is not only hot but also rich and savory.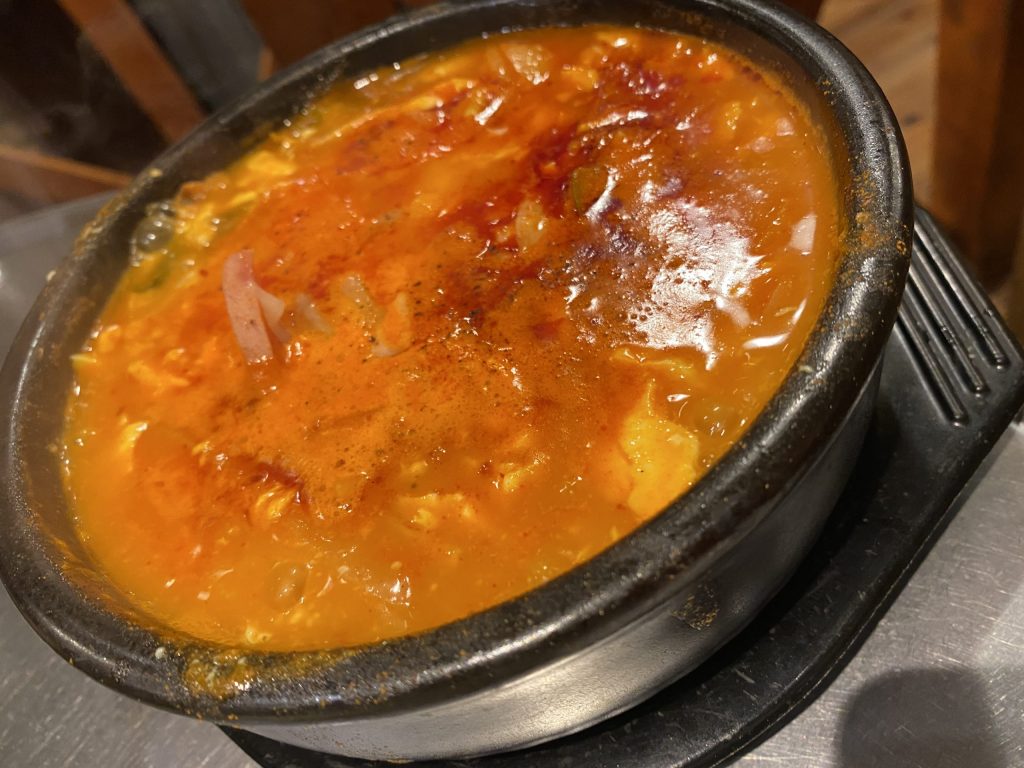 Garlic pork fried rice – 豚ガーリックチャーハン 700 yen
After enjoyed the samgyeopsal, you could finish the dinner with this dish, but be carefull, garlic is a little strong 🙂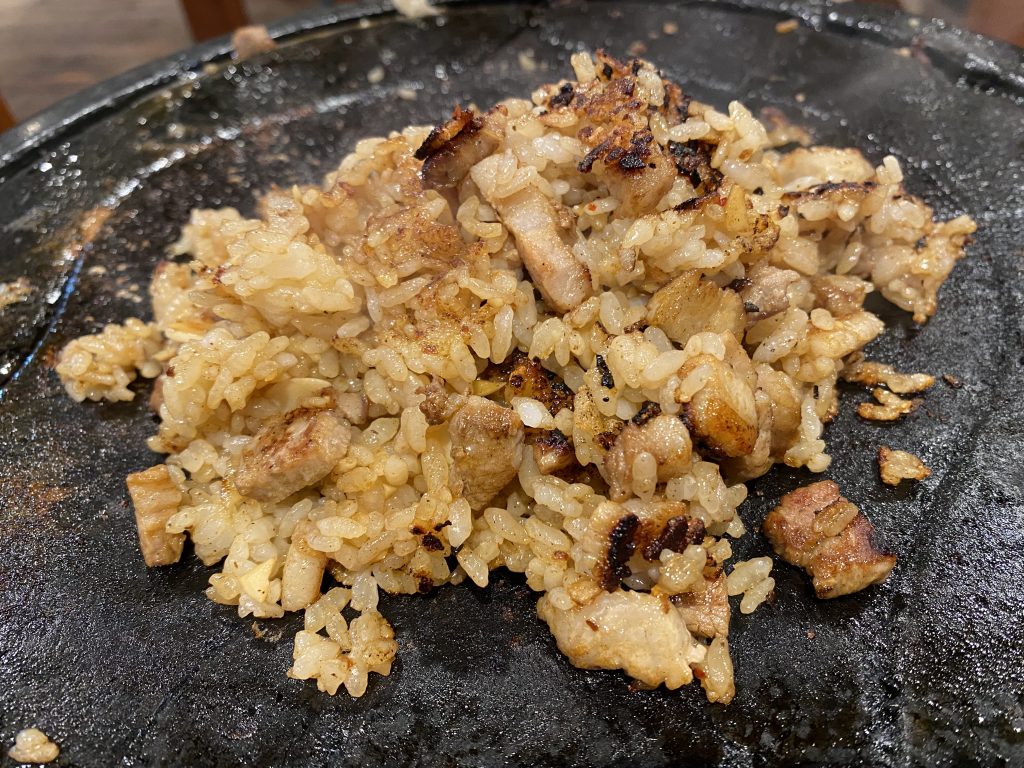 Restaurant detail
Food rating

A good place to make a dinner plan in your journey.
Budget

¥2,000~¥2,999
English
friendliness

There is no english menu here, foreigner sometimes come here.
Reservation
or queue

You can make reservation by calling, it is better to make reservation one week advance.
Payment by
Cash and credit card
Site and SNS
Web site
Any other detail
Information on Google Map