Tonkatsu Narikura – とんかつ成蔵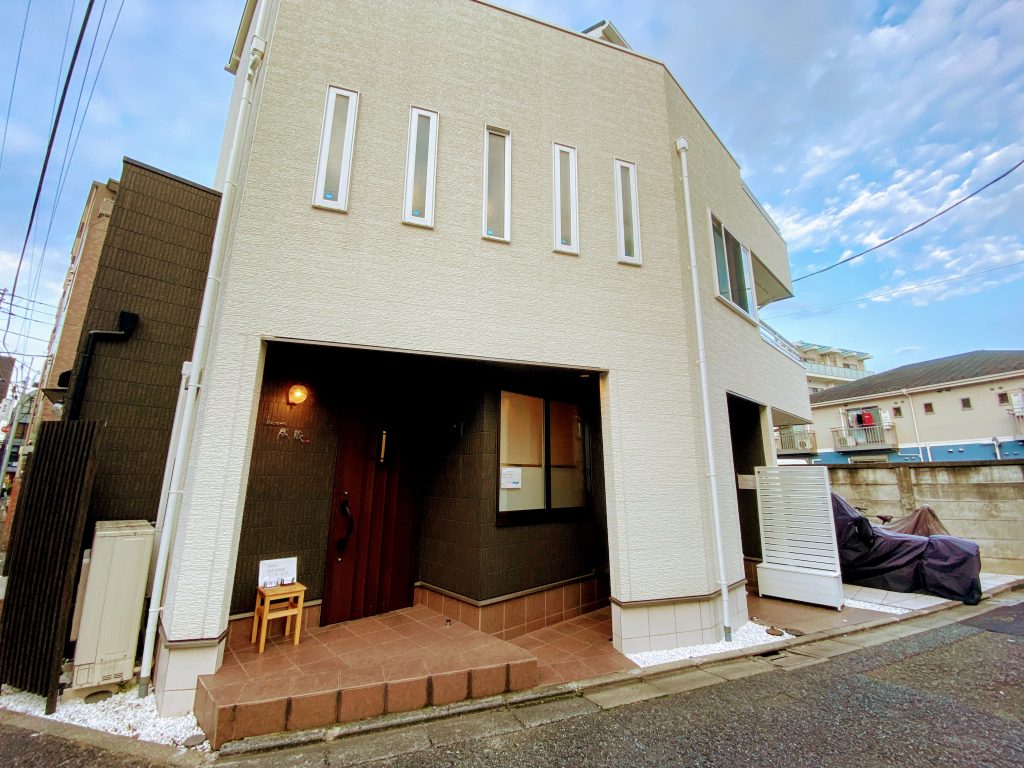 The pork cutlet at Narikura is well known as white pork cutlet, as they has been deep-fried by low temperature for longer time than typical pork cutlet. Thanks to this deep-frying way, the heat would be equally and well thoroughly heated, sometimes a cutlet has a space between pork meat and fried batter, this is made by deep-frying by high temperature and also due to this space, the pork meat juice would gone and the meat become more harder, but the water inside of the meat would not go away for the cutlet here.
Additionally the frying with low temperature has more benefits, the oil won't be oxidized and fried batter won't absorb the oil during the frying as the batter would absorb the oil instead of water which is lost quickly in high temperature oil, and the batter would be more crunch and lighter if they are fried slowly with low temperature around 110 degree centigrade. there is no crunch sound in the restaurant which you would listen in typical cutlet restaurant.
And this fried batter is one of characteristic thing here, once bite them, you would feel crunch and light fried batter first, and they would be gone quickly, and then you would feel meat juice and deep taste of pork meat. The bread crumbs of batter is utilizing Kyo-ei food's one adjusted roughness for Narikura.
For oil, instead of typical lard mesenteric oil are used here, which keep temperature more and less viscosity when it has high temperature. So during drop oil after frying, the temperature would be spread and become cocked well.
So it takes longer time than usual cutlet as it takes more time to fry with low temperature, like it takes over 20 mins to fry a loin cutlet. The restaurant is only for customers with reservation and order in advance. So you would come to restaurant 10 mins before the reservation time. And staff would confirm your order before entering the restaurant.
Small attention
There are two restaurant named "Tonkatsu narikura" at Minmi-Asagaya and Takadano-Baba, the restaurant which is introduced by this article is Minami-Asagaya one, if you made reservation, don"t be confused. Please follow the google map here.
# Takada-No-Baba one is running by his disciple
Don't be late, otherwise your reservation would be cancelled and charge cancellation fee, recommends come there 10 mins earlier at least.
Must order
During the waiting in front of the restaurant when before 10 mins before the reservation time, you would be asked the order. The menus are on the wall.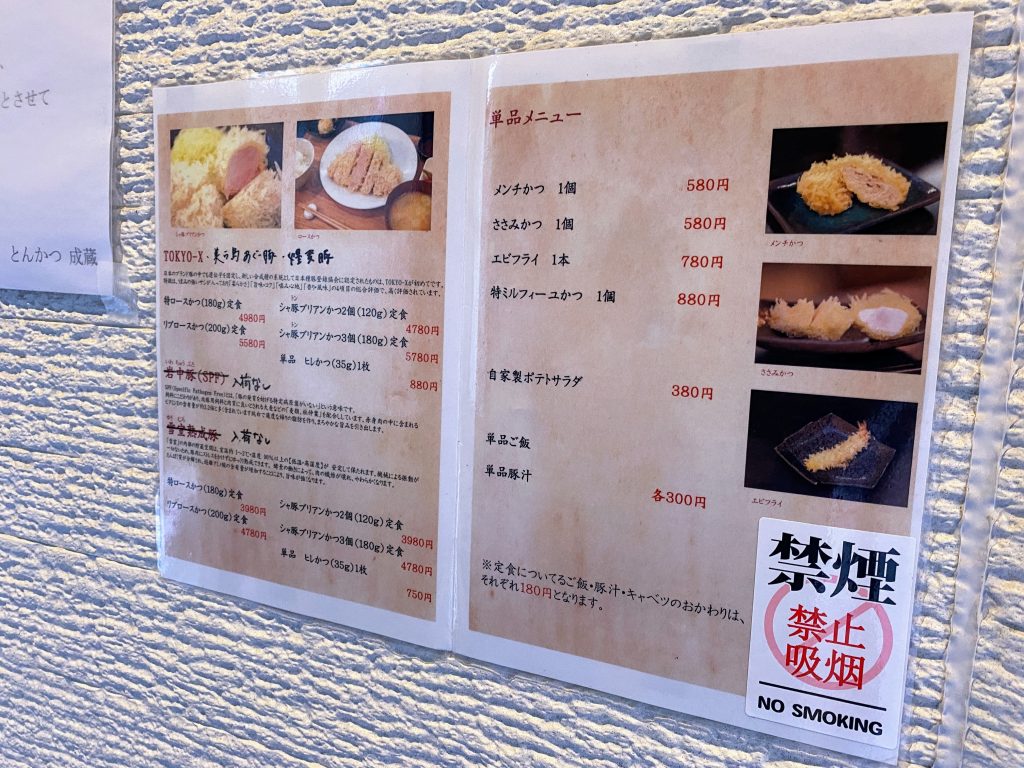 Also following board are describing today's pork's name and seasonal menus. If you find Tokyo-X on the board, you are lucky.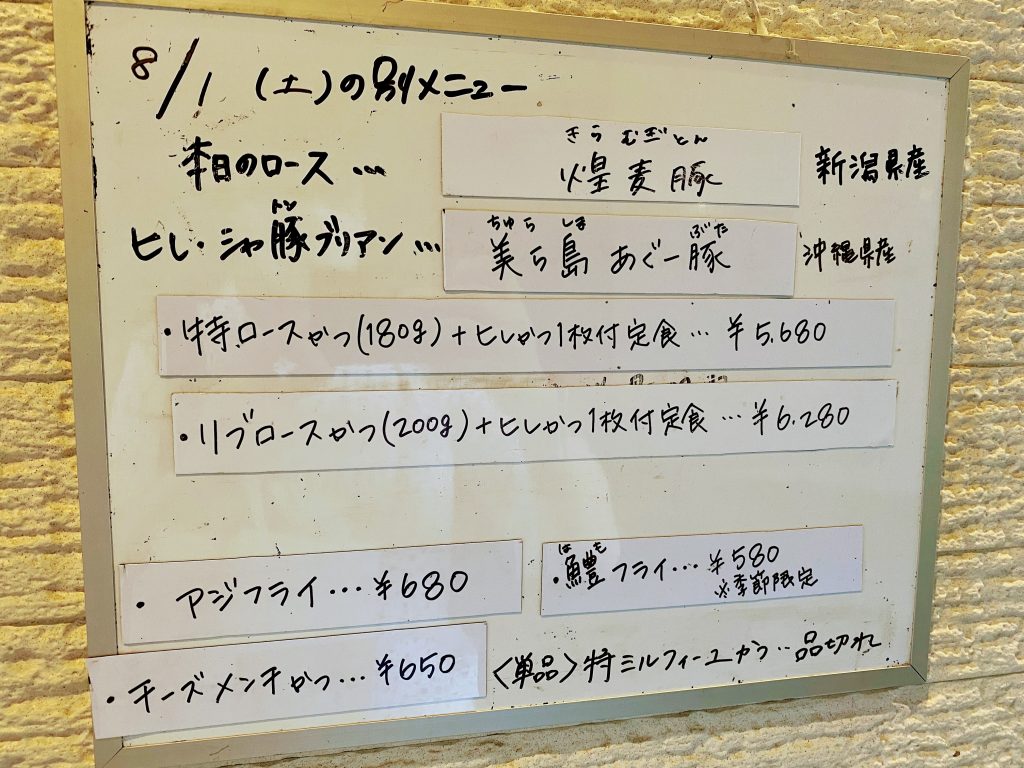 Also there are mixed set menu are follows for gourmand.
Special loin cutlet 180 gram and fillet cutlet 1 peace / 特ロースかつ(180g)+ ヒレかつ1枚付き定食 – 5680 yen
Rib loin cutlet 200 gram and fillet cutlet 1 peace / リブロースかつ(200g)+ ヒレかつ1枚付き定食 – 5680 yen
Chateaubriand pork cut let / シャ豚ブリアンかつ定食 – 5780 yen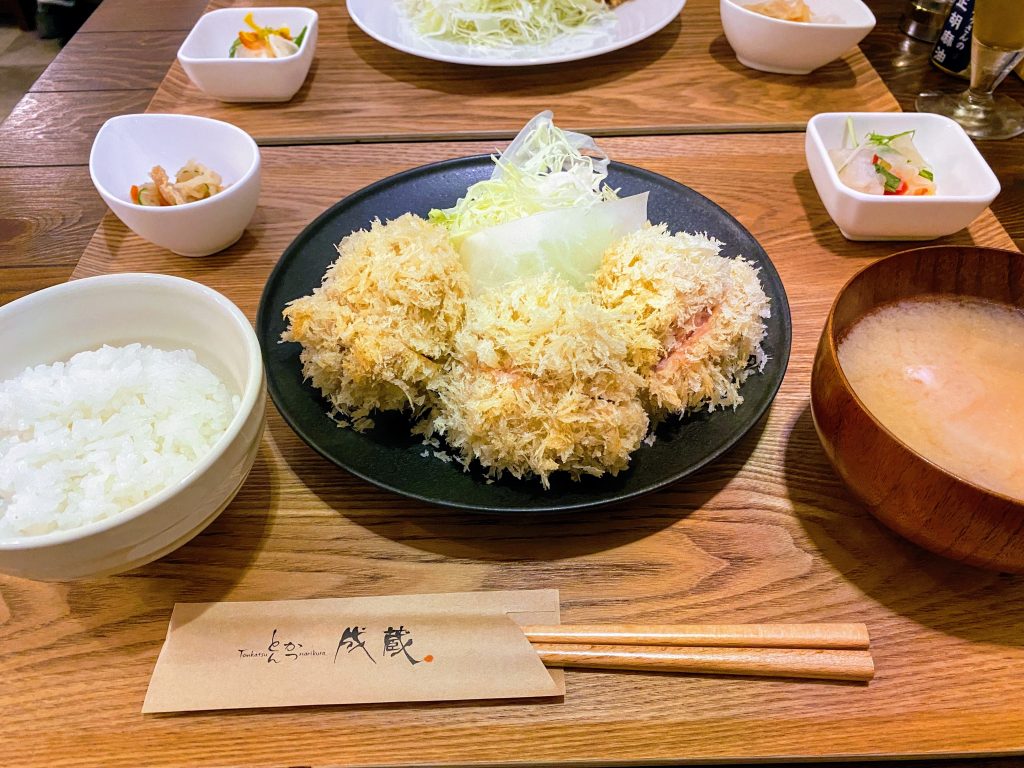 Usually pork's one are not named as chateaubriand, however this cutlet are worth to name it to.
Also you choose portion from 120g (two) or 180g (three).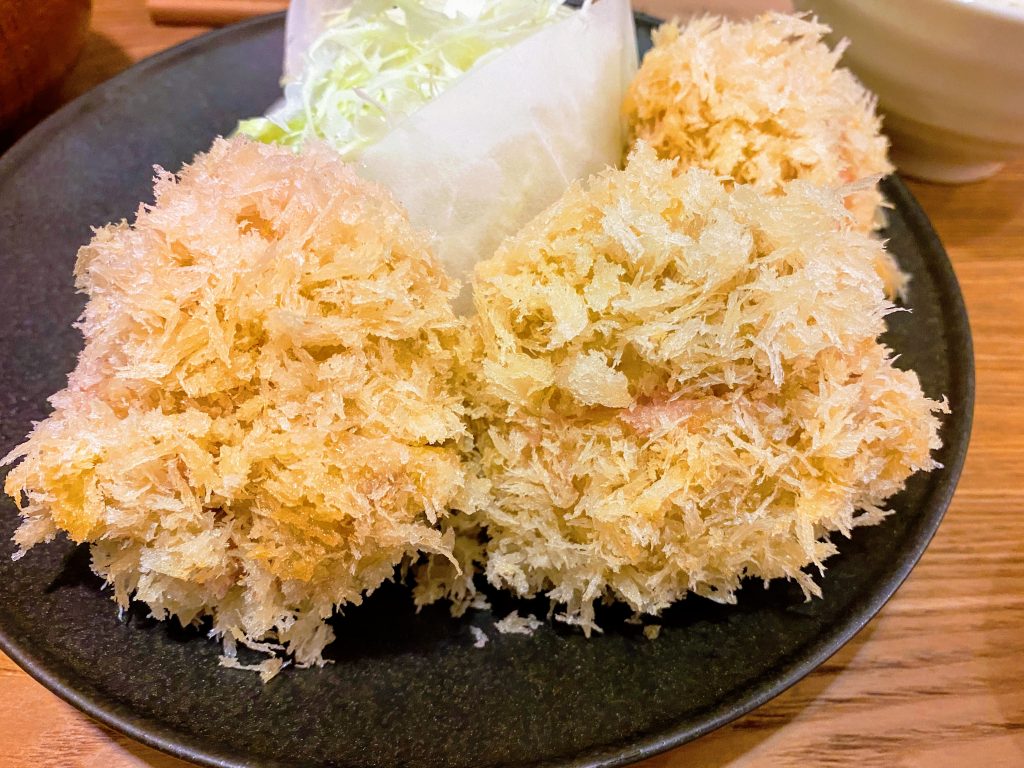 The meat looks still remain red, don't worry as this heated long time this can be eaten.
The texture of meat are very silky and very juicy, even you can eat it without any sauce or salt thanks to deep taste of the pork.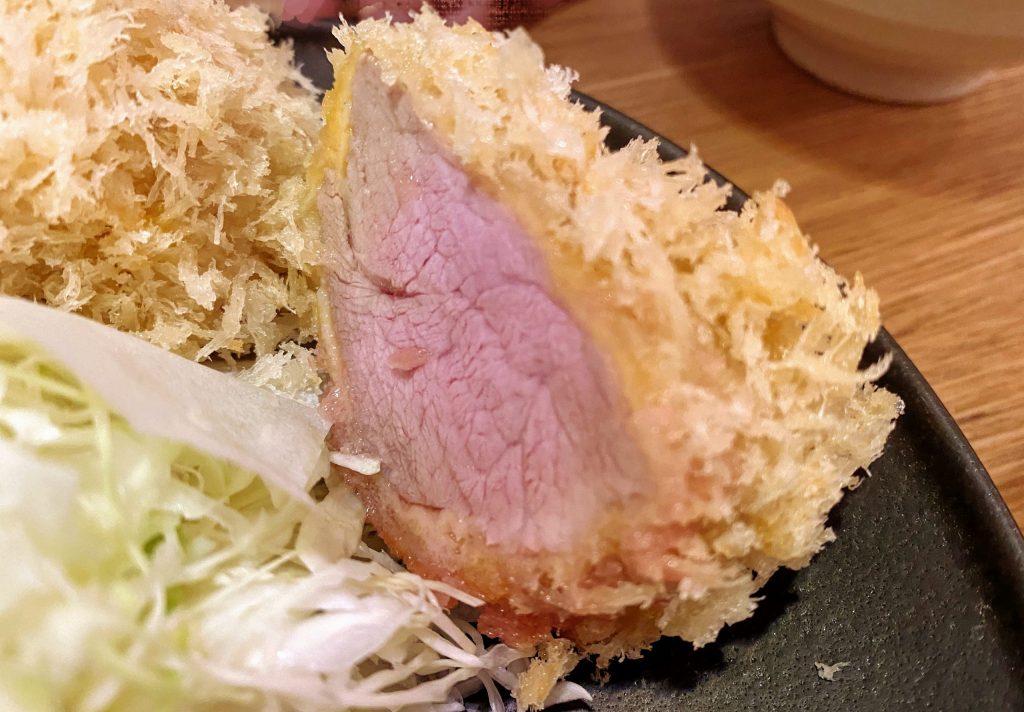 Rib loin cutlet / リブロースかつ定食 – 5580 yen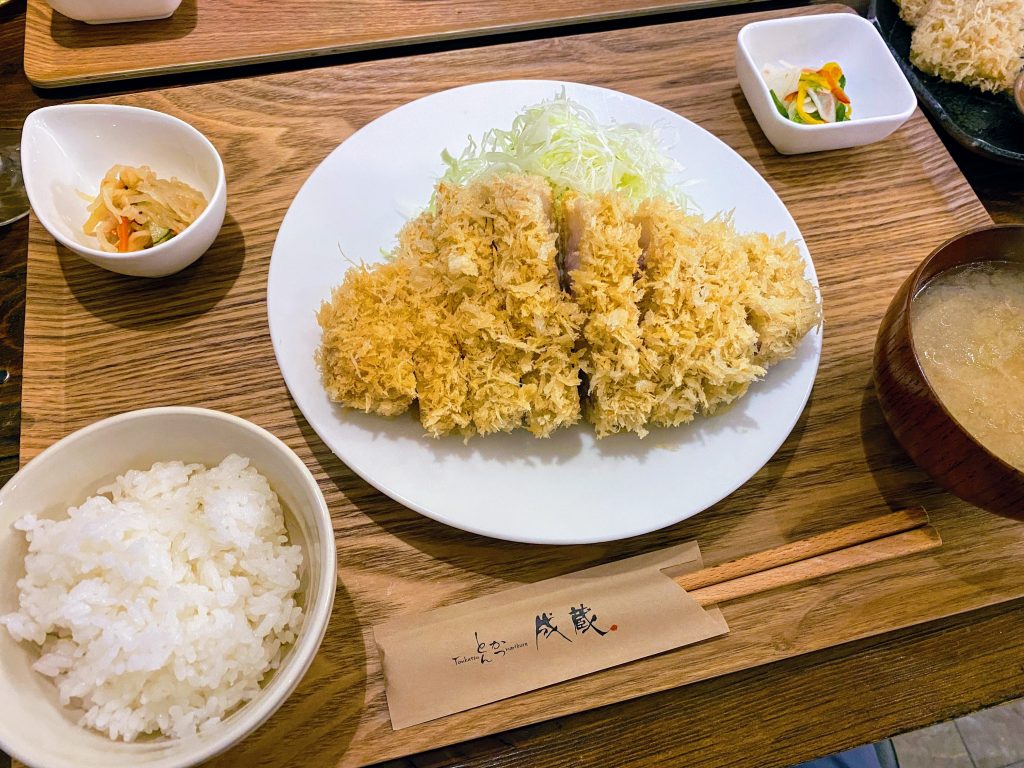 For rib loin meat has more deep taste and more fat, actually this fat is very sweet and yummy. But if you don't like a fat, Chateaubriand pork cut let is better chose for you.
# Different from stake, a fat on the Japanese cutlet would be eaten.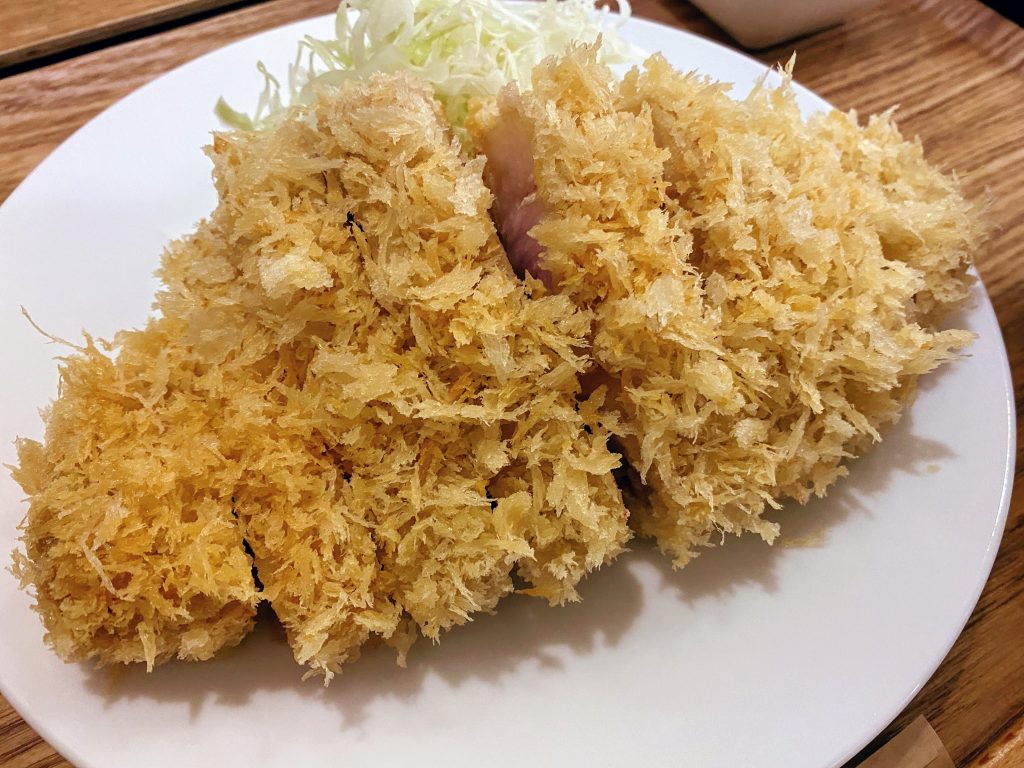 Great harmony with light and crispy batter, savoy pork meat, and sweet pork fat.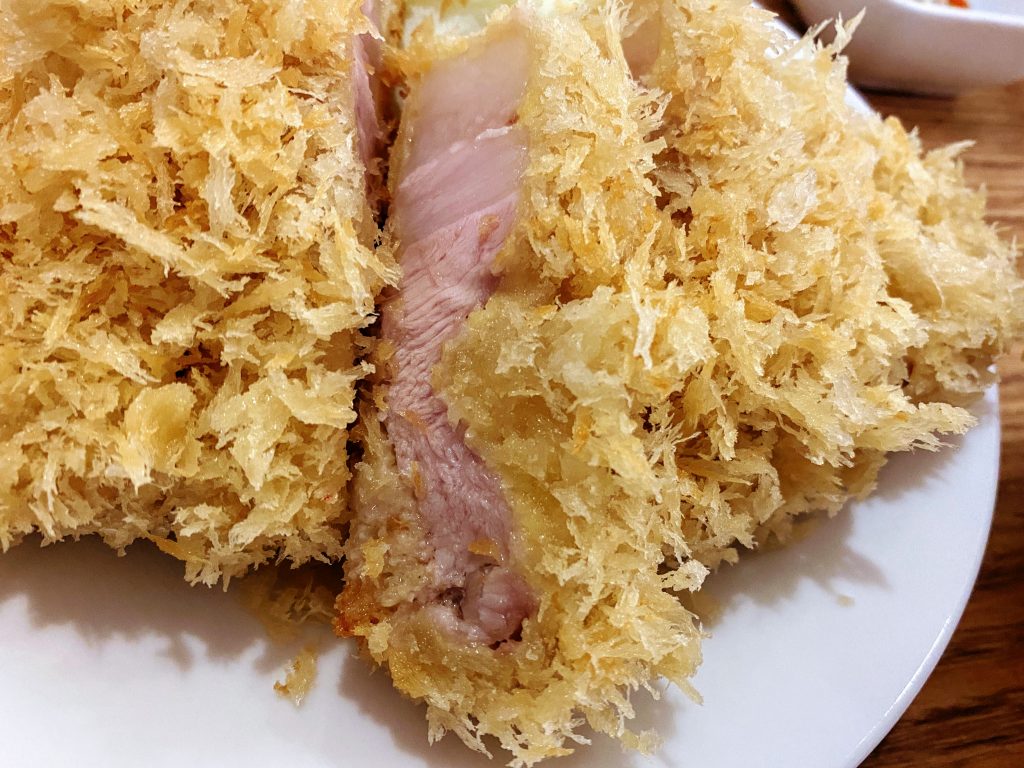 Chicken breast cutlet / ささみカツ – 580 yen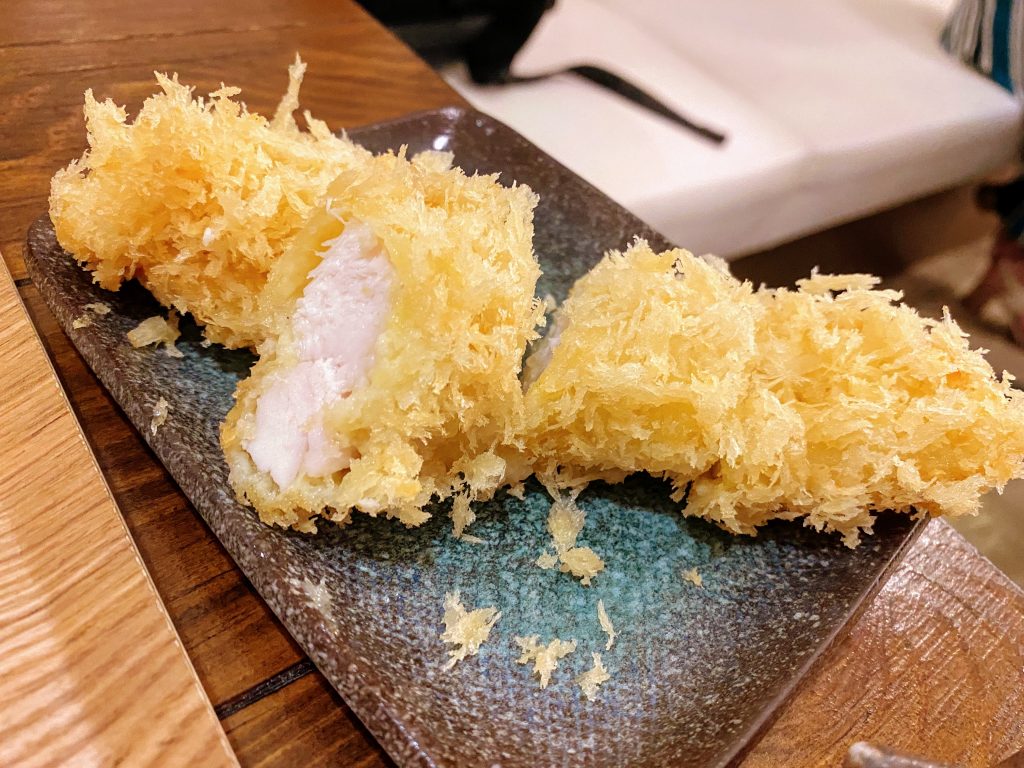 You must order this Chicken breast cutlet as side, typically chicken breast cutlet is very simple and tend to be a little dry.
However the one here are very juicy, as the chicken meat has soaked in water with salt, the chicken meat absorbed the water and become very juicy and very soft. Also thanks frying with low temperature, the water still be kept in the chicken meat. Also feeling slightly saltiness from the chicken meat you can eat it without salt or any sauce.
This dish is also one of ones which you cannot eat any other place, must try!
Accompaniment and beverages
Accompaniment : Pork rillettes are strong savoy taste from pork. Good with beer or wine.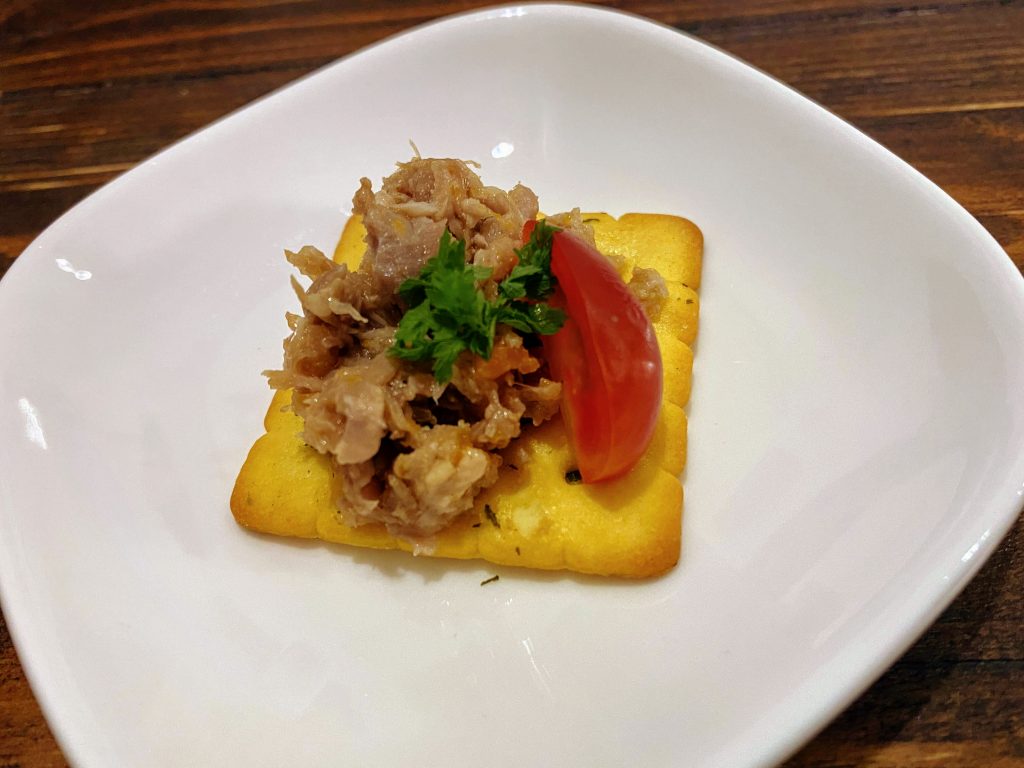 Accompaniment: Pork miso soup, feeling great stock of pork, the miso is sweet and fresh.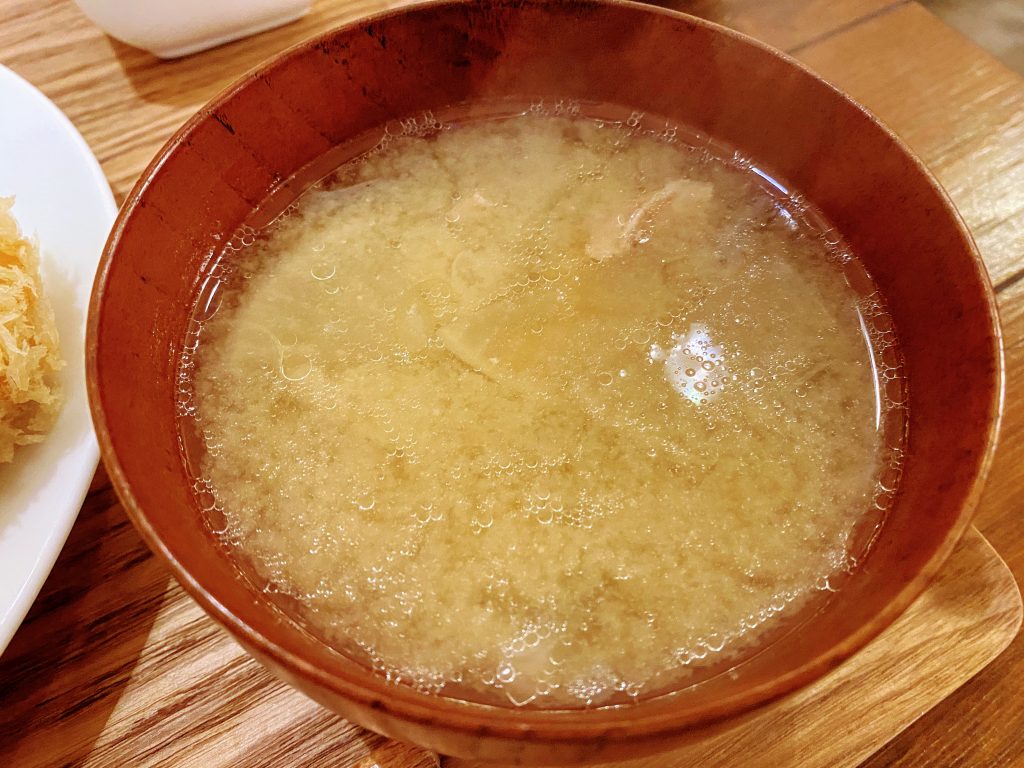 There are craft beer in Japan too, good with the cutlets!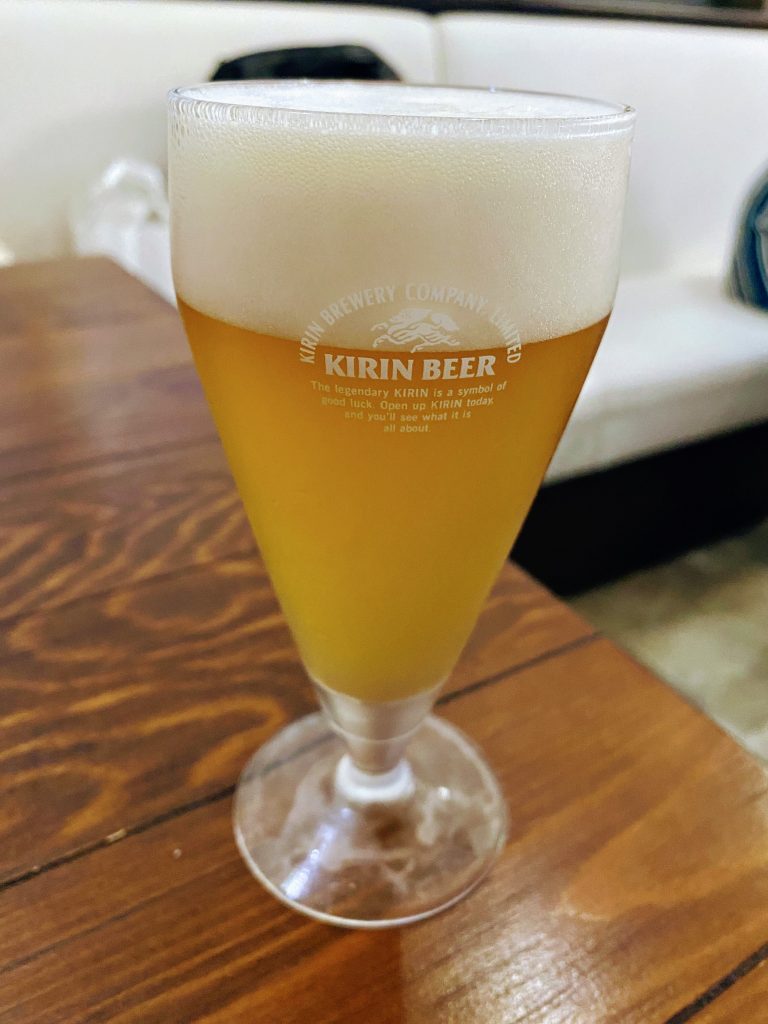 Sauces
There are a sauce for cutlet on the table, this is sweet and feeling slight sour, not too strong.
Also there are sesame oil (胡麻油) on the table, you can adapt this slightly on the side of pork and sprinkle salt a little, you can taste more about the original ingredient like pork meat with good flavor of sesame, recommended.
Insider tips
This restaurant has been moved from Takadano-baba to Minami-Asagaya, and his disciple taken over the place and open the restaurant "Narikura".
Narikura is the owner chef's first name.
Narikura"s cutlet has been awarded as one of best cutlet in Japan by Tabelog and Bib gourmand of Michelin.
Restaurant detail
Food rating

A restaurant worth a special journey, indicating exceptional cuisine where diners eat extremely well, often superbly. Distinctive dishes are precisely executed, using superlative ingredients.
Budget

¥4,000~¥6,000
English
friendliness

There is a english menu on reservation page, foreigner comes here.
Reservation
or queue

You can make reservation by Omakase, it is better to make reservation one month advance.
Payment by
Only Cash
Site and SNS
Twitter
Any other detail
Information on Google Map