Mochi buta tonkatsu Taiyou – もち豚とんかつ たいよう
As you may know that Japanese pork cutlet seems to be a oily and heavy dish, however the one here is very lighter than typical pork cutlet as you can see from many of old folks come here, also this restaurant is nominated Michelin's bib gourmand award.
The name comes from the branded pork "Mochi-Buta" which is more rich from containing much more glutamic acid which you would be feeling rich taste with and vitamin E than typical pork, so the taste of pork are enough strong that you can finish them without any sauce with only salt.
The restaurant is small that only 8 person could take a seat, and only counter seats are available, so you can see that the chef carefully and preparing the pork and frying them in a pot, the sound of frying are very quiet because they are fried by low temperature.
Also a classic music are played in the restaurant and the rhythmically chef's moving for preparation is like playing a classic dance with cooking.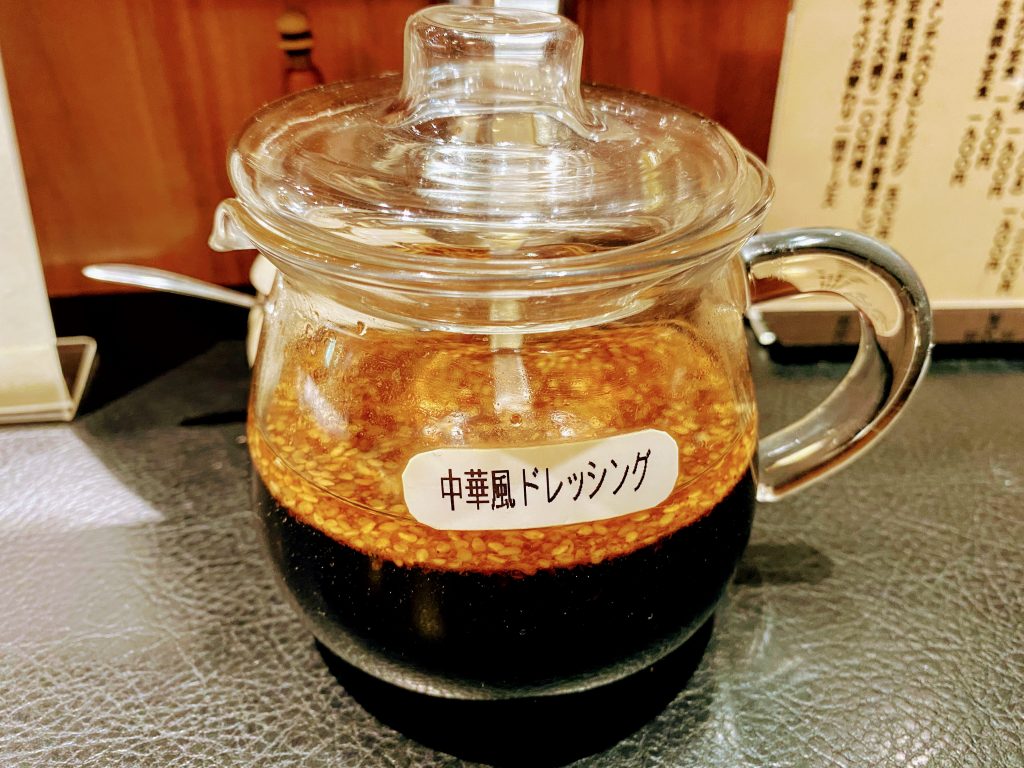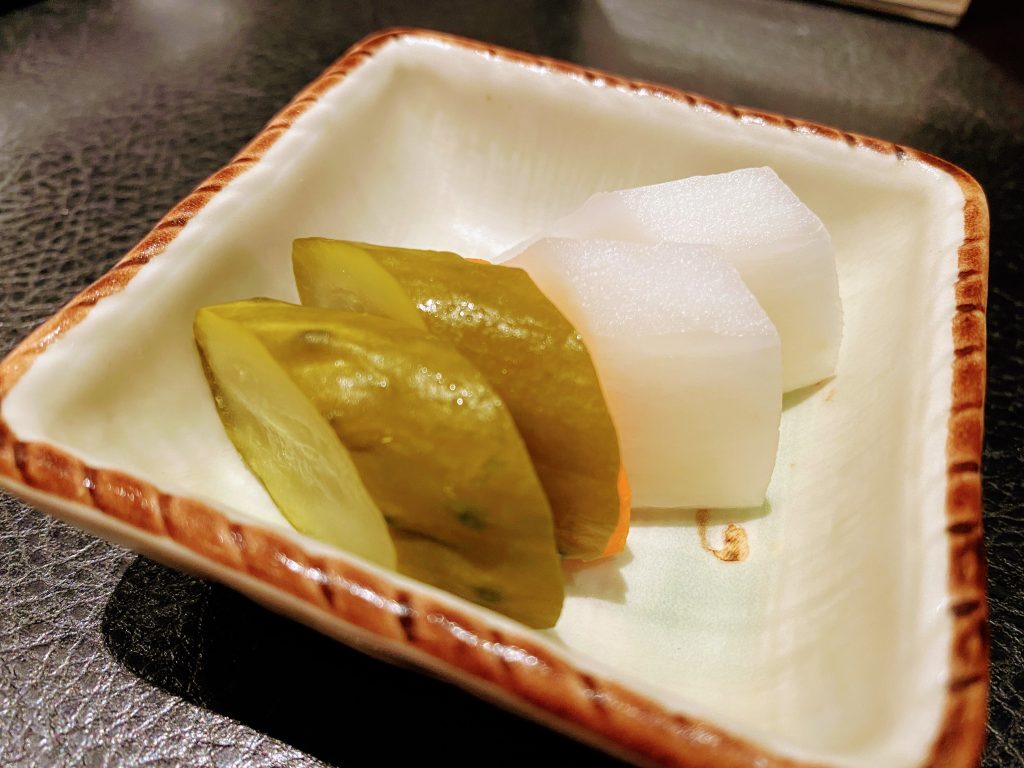 Must order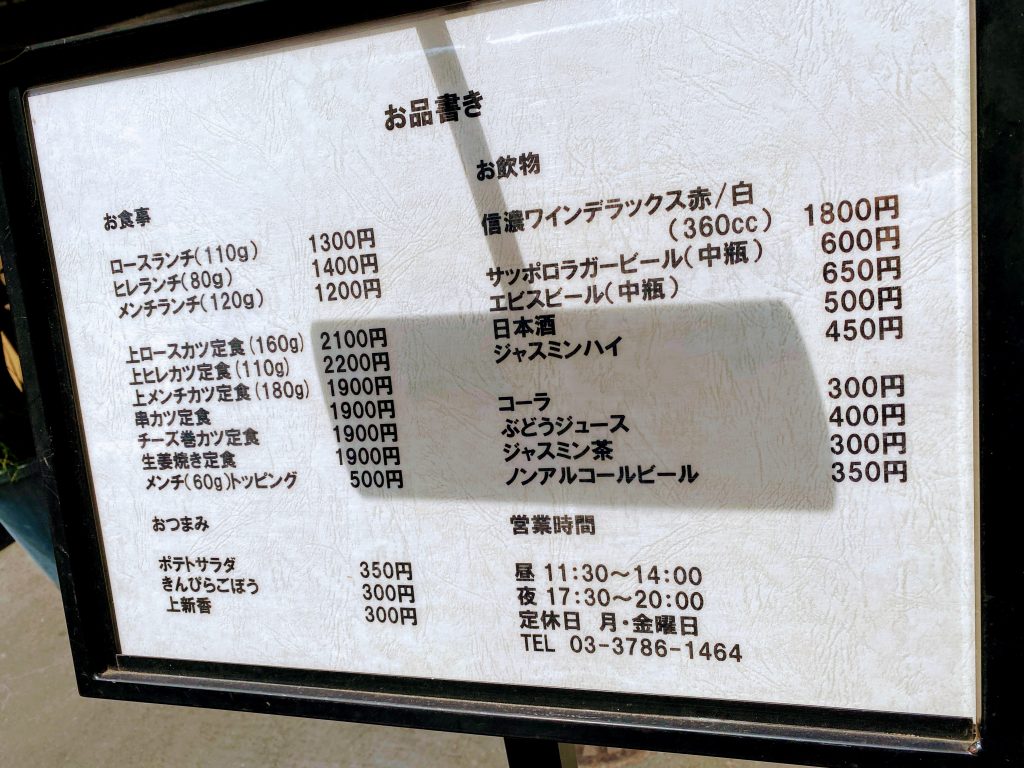 Special loin cutlet set / 上ロースカツ定食 – 2100 yen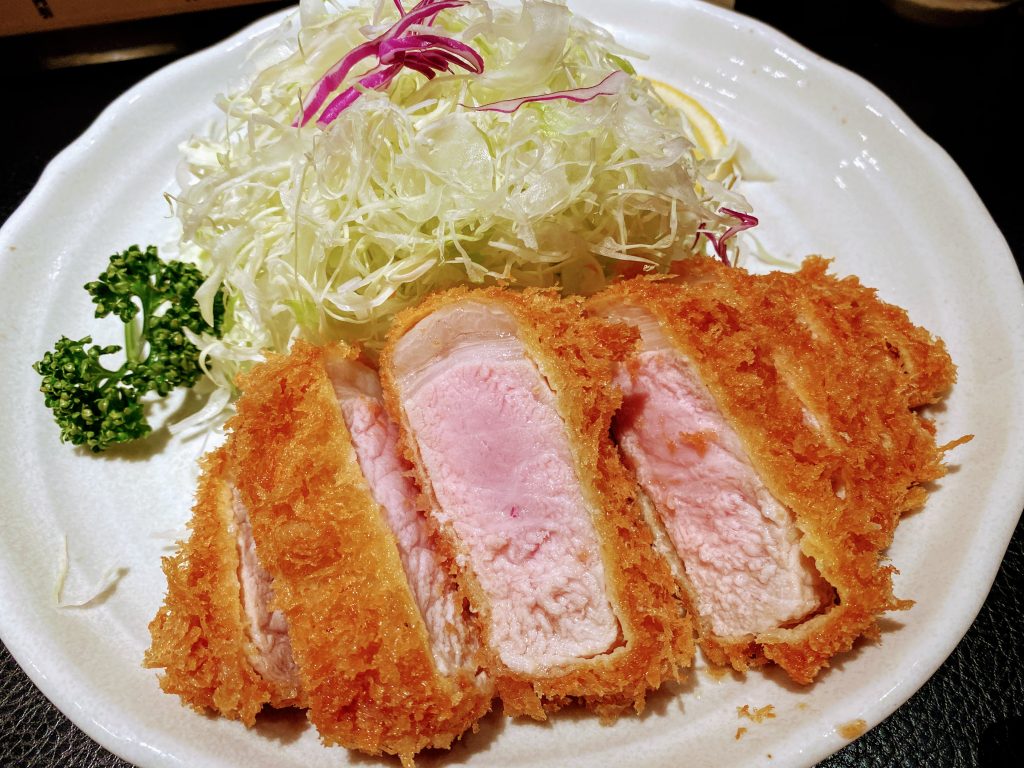 *Signature typically loin cutlet is very oily and heavy, if you would like to eat lighter meal, it is better to chose fillet cutlet one, however the one here are somehow very light and even contains fat, they are very light.
The inside still remain the red, so the meat feels very light, also the texture of meat are very soft and even they are not strong taste, but good harmony with sweetness and rich taste from pork itself. Additionally, the meat contains much of meat juice, but they don't feeling too oily, so this might be a factor which we feel this not so heavy.
Also the deep fry batter are well crispy, but a little oil still remaining, in them, they should be fried twice to get more crispy.
Special fillet cutlet set / 上ヒレカツ定食 – 2200 yen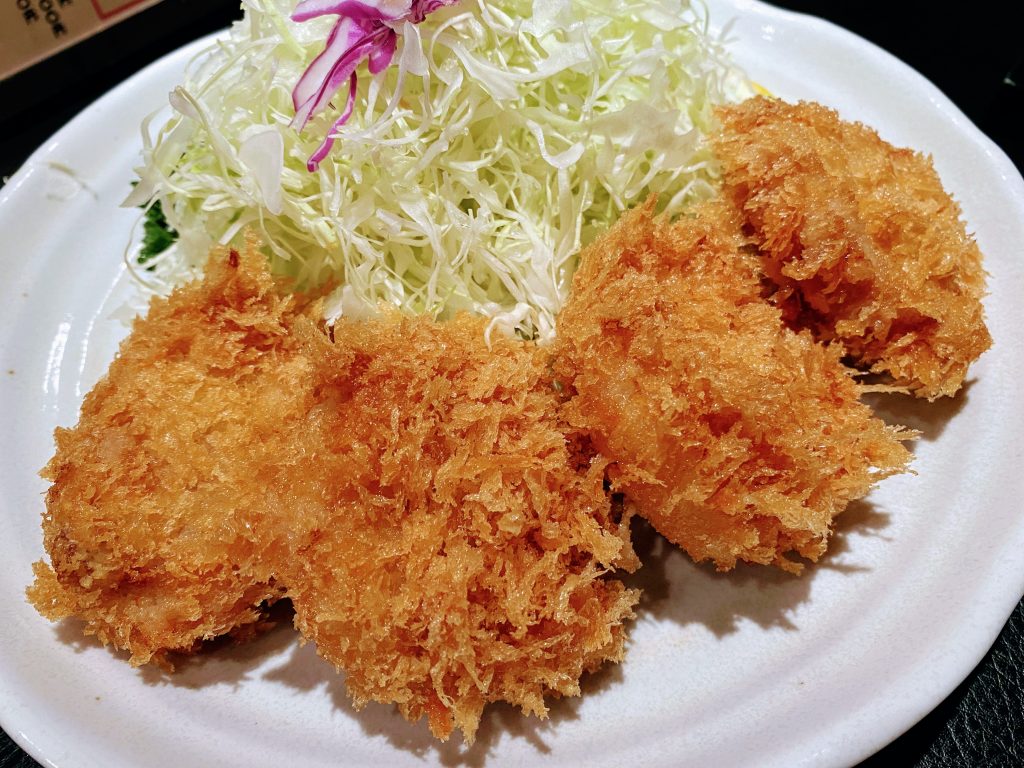 *Signature Comparing with loin cutlet, fillet one is more ligher, and the meat is more soft.
The way to cut and attach deep fry batter is different, for fillet is cut as a small block and fried each parts, so you can feel more crispy with the deep fry batter. Yummy.
Both loin and fillet are delicious and still lighter than typical cutlet, so you can chose this if you don't like fat even they are slightly.
Minced pork cutlet for side / メンチトッピング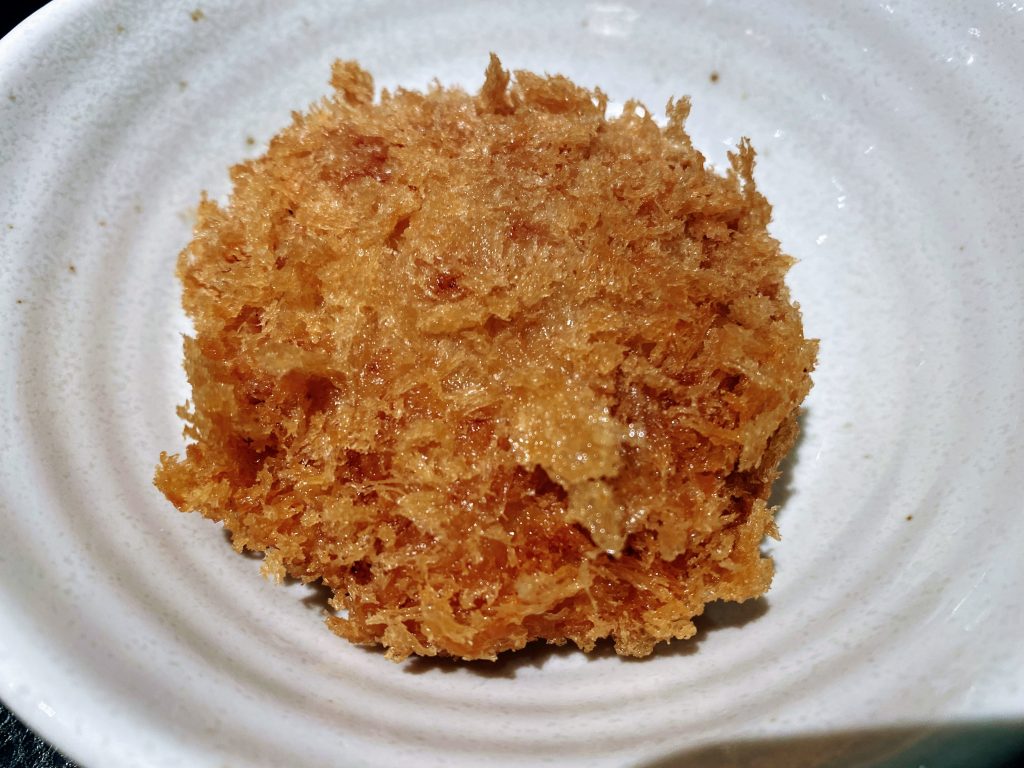 There are set and side dish option, this minced meat cutlet should be made by pork meat as the inside is slightly white.
This minced meat cutlet is high density by pork meat, and very juicy by meat juice, the taste is strong and rich even they are made by pork, even you don't need to use the sauce on the table.
Even the cost is slightly high with 500 yen, but this should be worth to order it if you could finish it, try!
Restaurant details
Food rating

A restaurant worth a detour, indicating excellent cuisine and skillfully and carefully crafted dishes of outstanding quality
Budget

~¥2,000
English
friendliness

There is no english menu here, foreigner comes here.
Reservation
or queue

You can make reservation by calling for lunch and dinner, but the seat are limited it is better to make reservation two weeks advance.
Payment by
Only Cash
Site and SNS
Web site
Any other detail
Information on Google Map