Sushi Taichi – 鮨 太一 
Although typical sushi on the counter costs from 20000 yen, here you can enjoy Omakase sushi on the counter from 15000 yen even this restaurant is located in Ginza area where is the one of most expensive area in Japan.
The place might be difficult to find, entrance is located on a back alley, also the restaurant is on second floor.
The SHARI(sushi rice) here is marinade by red Japanese vinegar which is used to used in Edo era.
Especially for lunch, you can enjoy sushi on the counter from 5400 yen, it is very difficult to find such a place in Tokyo.
Must order
Omakase sushi course (dinner) – 15,000 yen
Followings are A day of Omakase sushi course, sushi tasting course.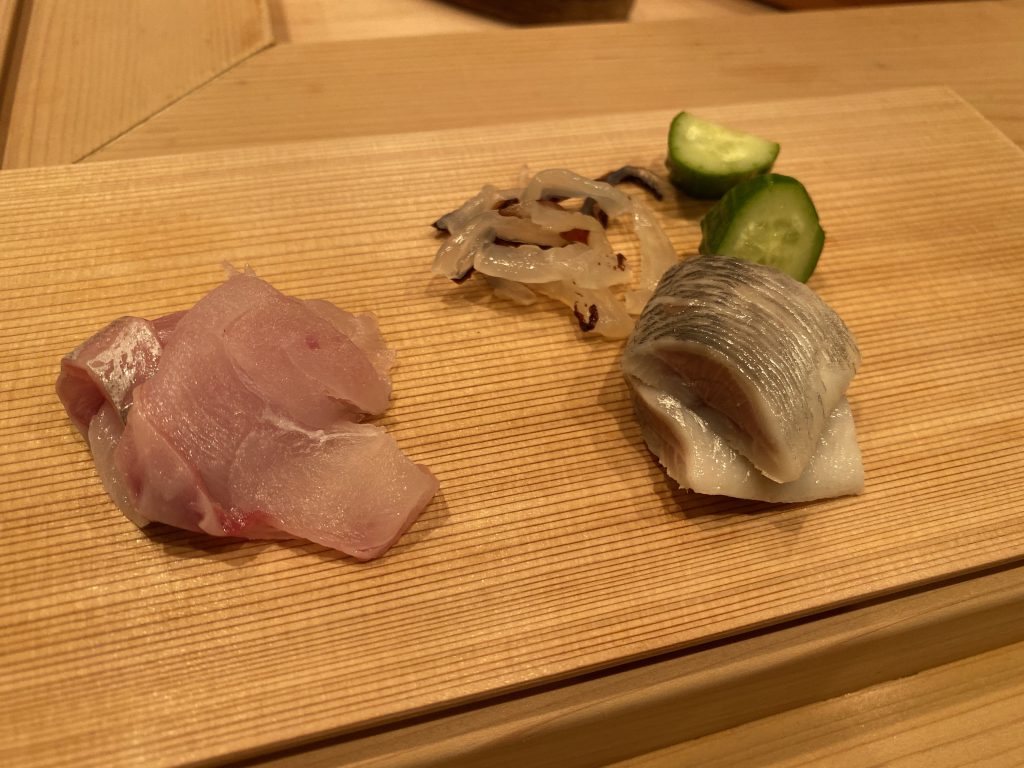 Insider tips
Taichi(太一) is the first name of the owner chef.
Restaurant detail
Food rating

A good place to make a dine plan in your journey.
Budget

¥15,000~¥19,999
English
friendliness

There is no english menu here, foreigner sometimes come here.
Reservation
or queue

Reservation is taken for one-month in advanc by calling.
Payment by
Cash and Credit card
Site and SNS
N/A
Any other detail
Information on Google Map