Khumbila – クンビラ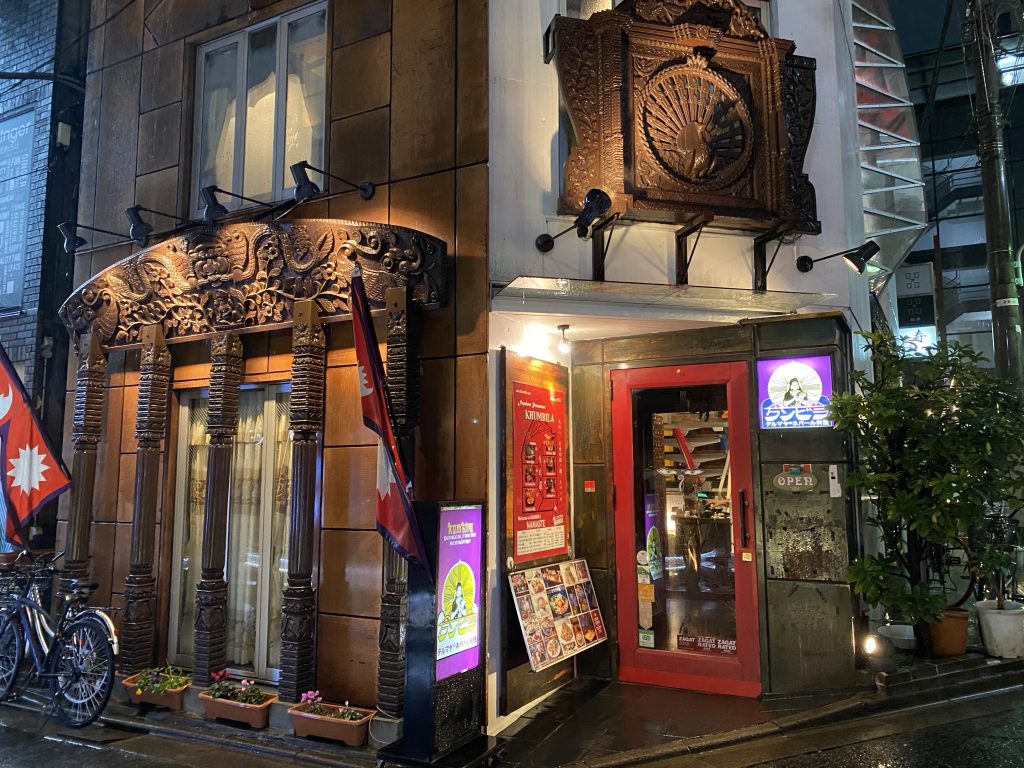 This restaurant is located 3 mins away from Ebisu station, the building is huge capacity with 6 floors with exotic interiors. So you might be confused you were at some where in Nepal.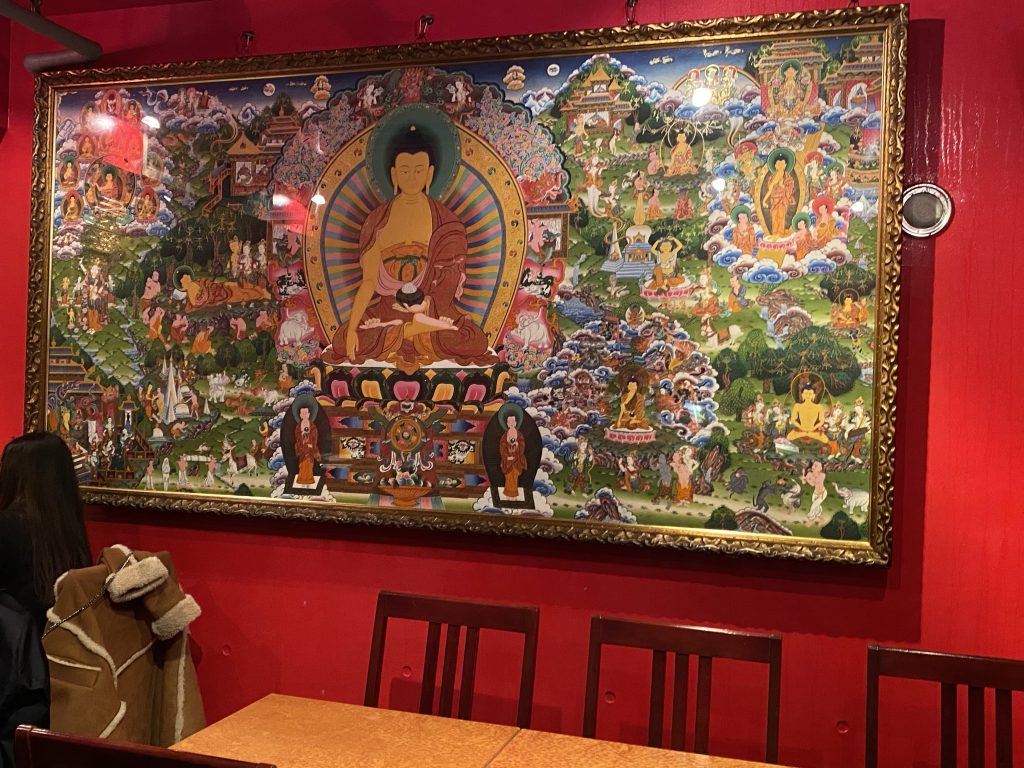 The foods at this restaurant is made not only for delicious but also for your health and beauty based on idea of medicinal cooking. Also the spices are imported from Himalaya mountains where the owner of this restaurant come from, so you can enjoy the same taste as Nepal one.
Also all of foods here are made at the restaurant by hands with additive-free, so you might feel them as home taste.
Must order
Himalayan chicken hot pot course – ヒマラヤ鍋のコース 3900 yen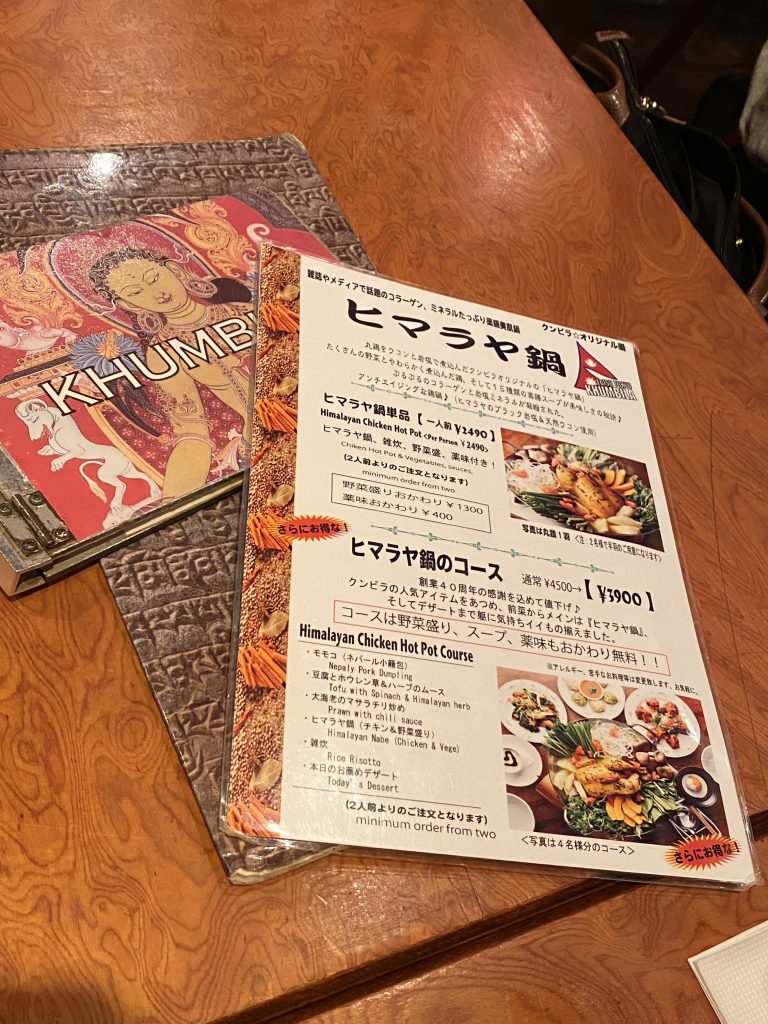 This course is available from two person, and vegetables and soup, condiment are refillable. The contents of course are as follows.
Nepaly pork dumpling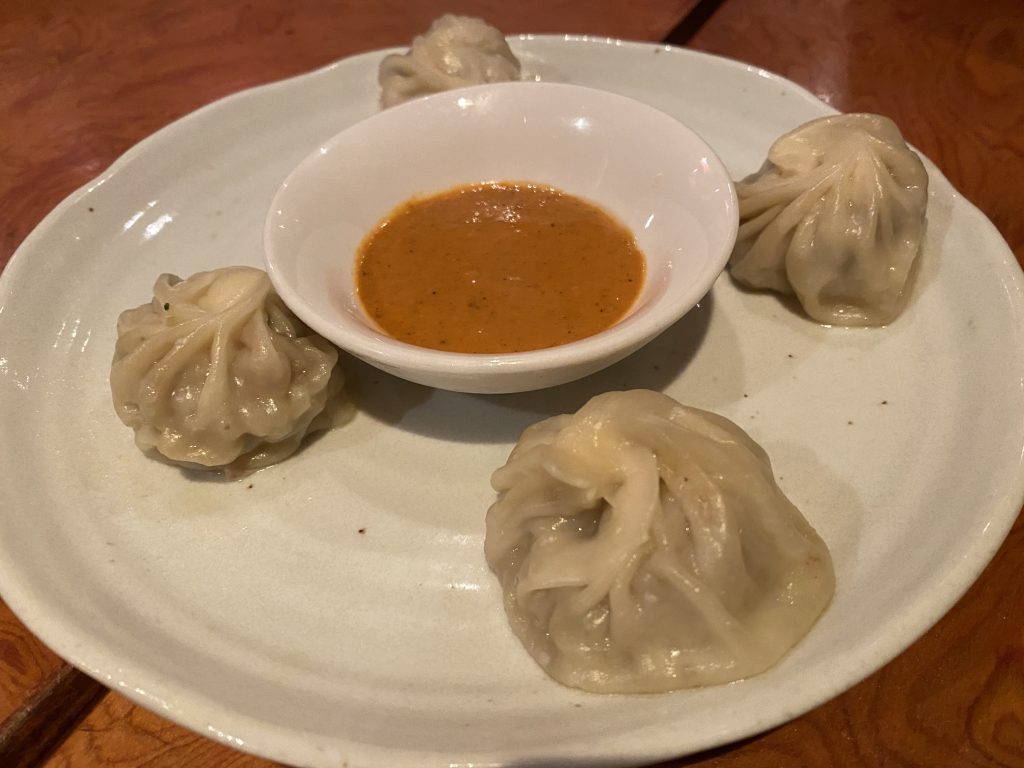 This food is also called Momoko, This is originally a feed in Tibet, this become Chinese dumpling; Xiaolongbao(小籠包) after a while. Including a spices and great pork juice. The source also made by spices.
Tofu with spinach & Himalayan herb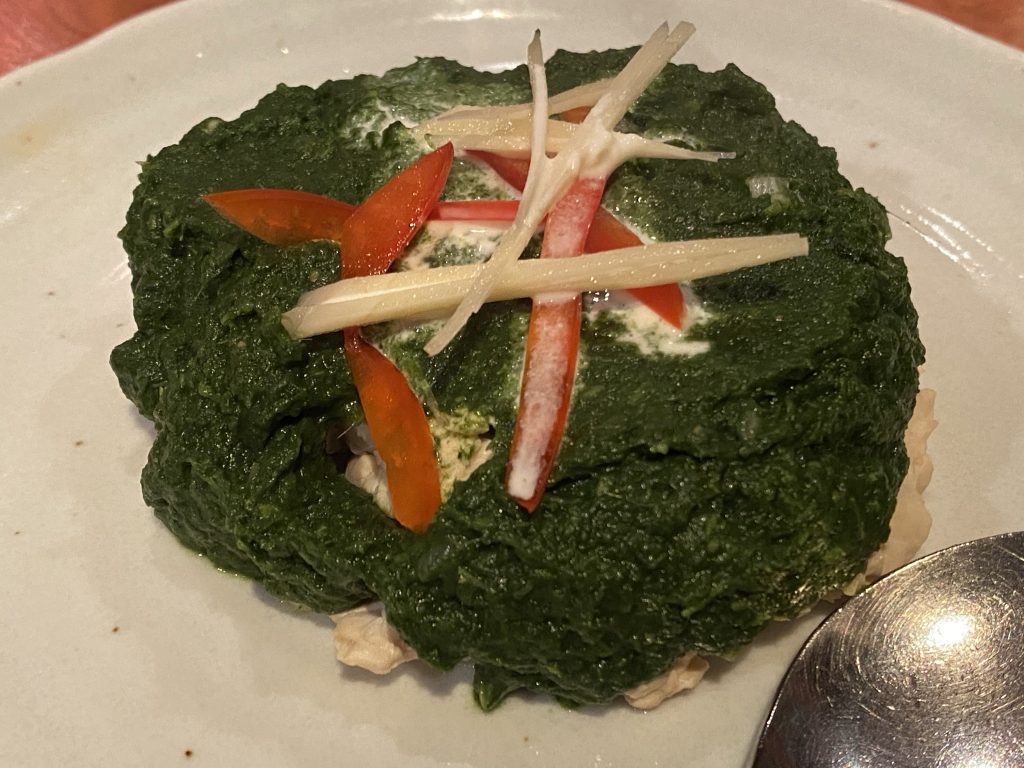 This is simple feed, the paste which mixed spinach and herbs which is good for your health and beauty, especially your face skin.
Prawn with chili sauce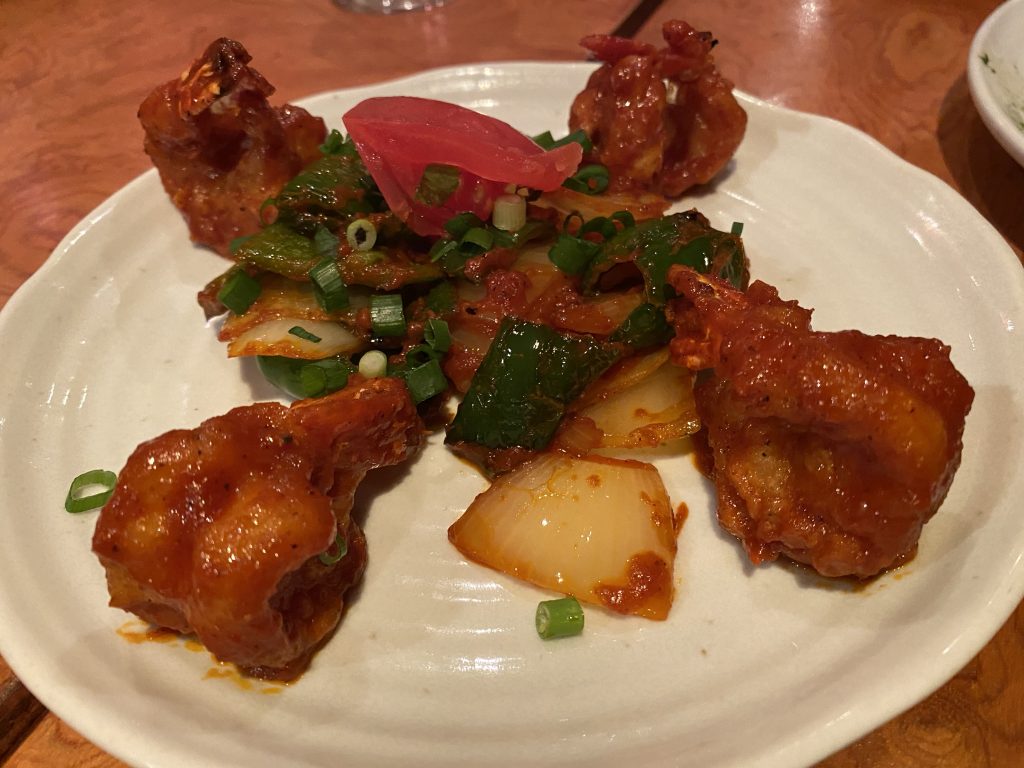 This is a Nepal version Ebi-Chili which is a Japanese chinase food; stir-fried shrimp in chili sauce. More hotter than Japanese one.
Himalayan Nabe (Chicken & Vege)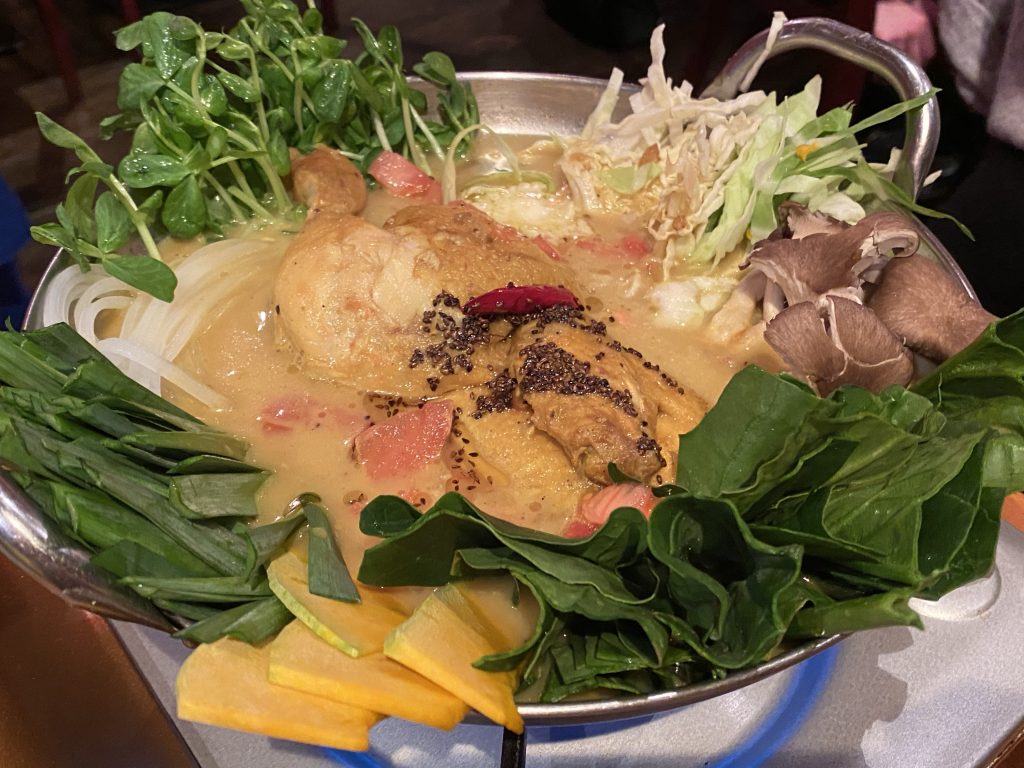 This hot pot is original food of this restaurant. The soup is made by many spices and herb from Himalaya mountains, Himalayan natural rock salt, Turmeric, and the soup base is Chicken stock which is boiled over two days.
Unlike other foods there, the soup is not so spicy, very mild taste like your comfort food. Also you can feel vegetables's sweet from the soup too.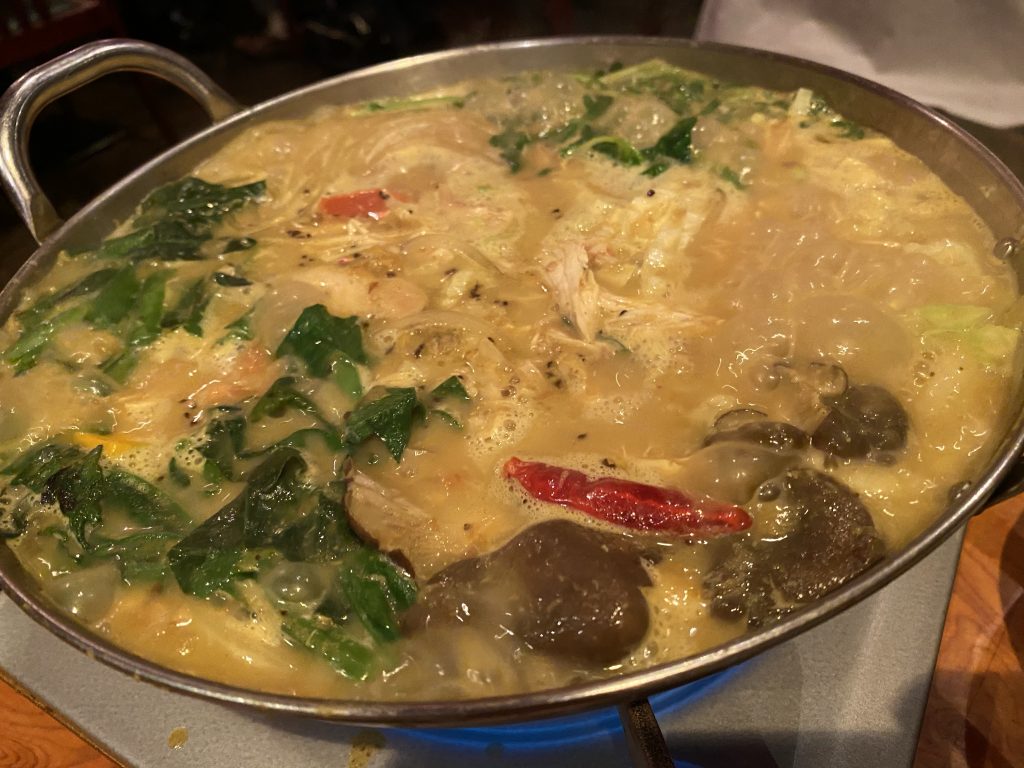 After showing the pot, staff will be crush the chicken for you to eat. the chicken becomes very soft. You can adjust the taste by Himalayan natural rock salt on the table too.
As I mentioned, the food there is designed not only for taste, but also for your health and beauty. The herb and spices make you more health and beauty.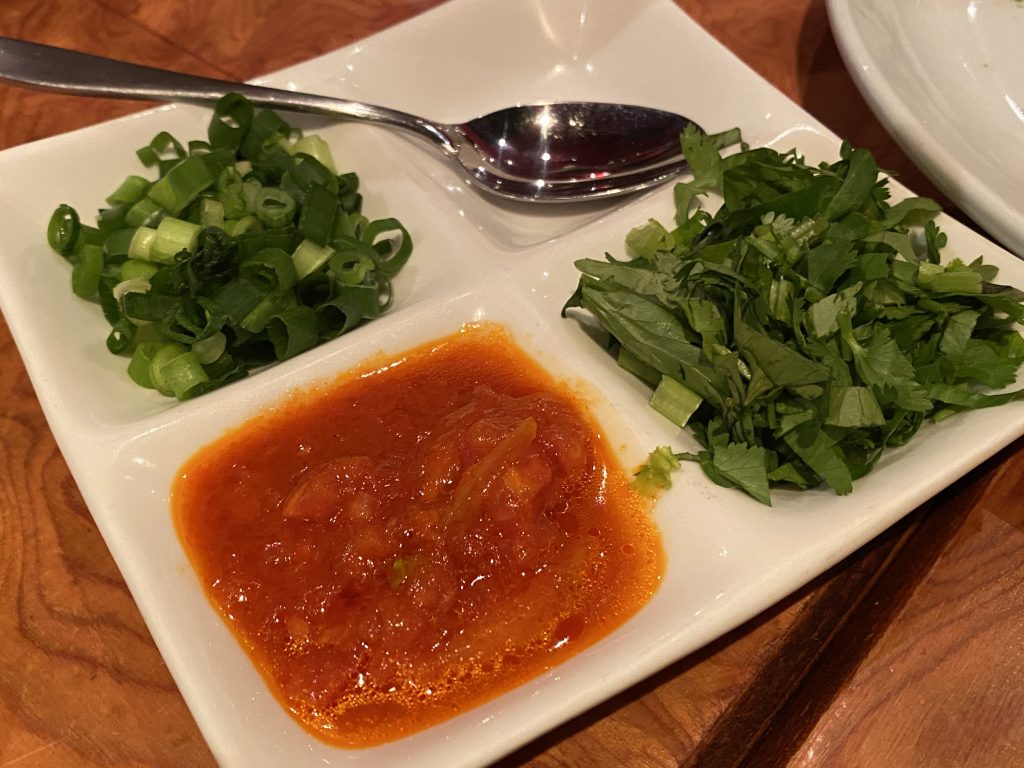 Rice risotto
After you finish the chicken, you can ask staff to make it as rice risotto to finish foods. Yummy.
Today's dessert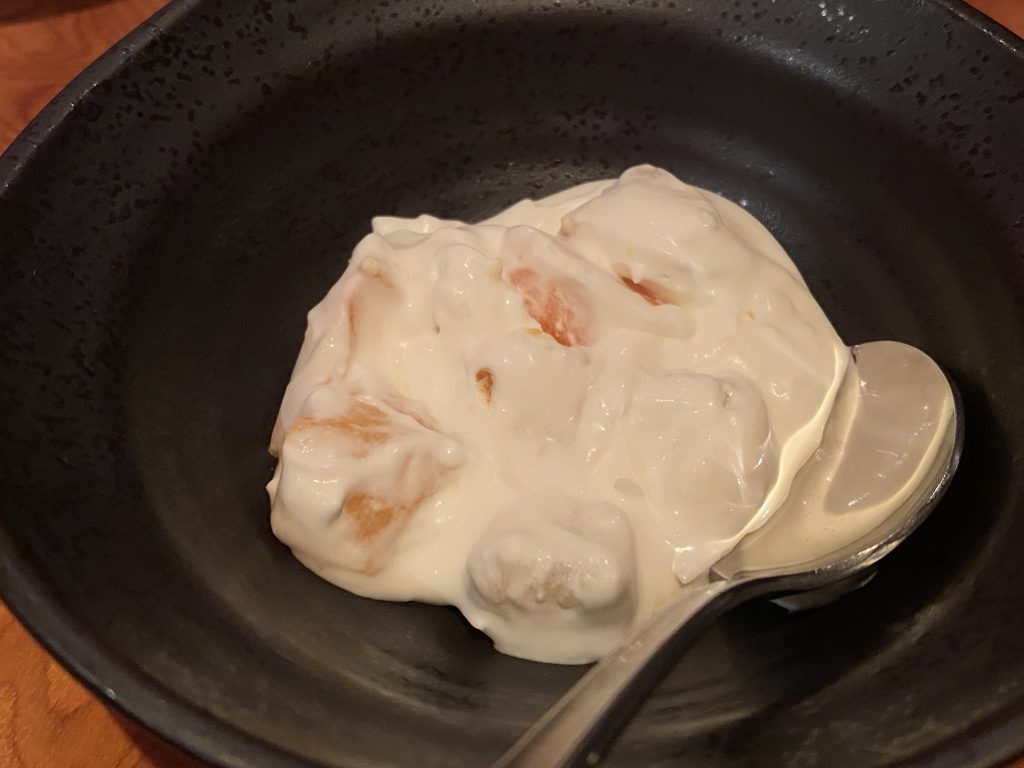 Everyday Nepal desert will be served.
Insider tips
This restaurant initially has opened at Nagano, and then moved to Ebisu.
Yuichiro Miura who is a world famous mountaineer has long relationship with this restaurant and owner since before launched the restaurant in Japan.
There is a special room called "room of god" on the top of the building for the party of over 10 person.
For your surprise like birth day, you can ask staff not only to prepare cake but also they are sing a song and show their dance.
Restaurant detail
Food rating

A good place to make a dine plan in your journey.
Budget

¥4,000~¥4,999
English
friendliness

English menu available here, also staffs can speak english well.
Reservation
or queue

You can make reservation by call, it is better to make reservation in advance.
Payment by
Cash and Credit card
Site and SNS
Home page
Any other detail
Information on Google Map