Agefuku – あげ福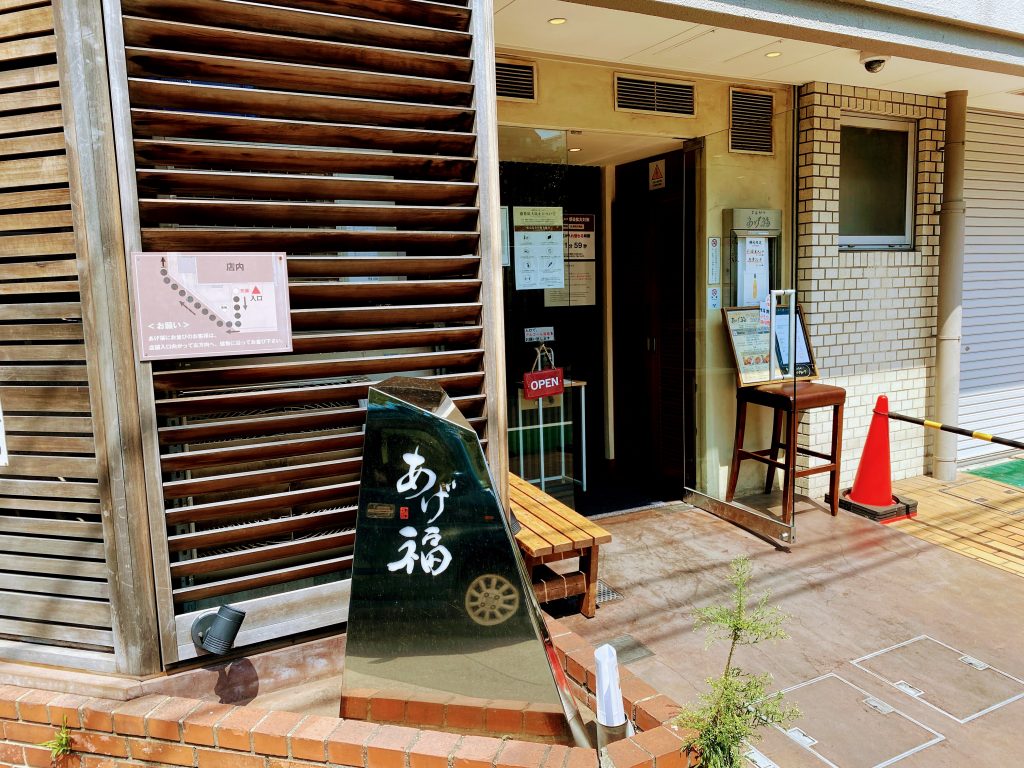 Agefuku is a restaurnt of yazawa meat group, also next door is meat yazawa which is also one of yazawa meat group restaurant. (Actually there is one more yazawa meat restaurant just a few mins working)
Different from meat yazawa which is a beef steak and hamburg steak restaurant, this restaurant is serving pork cutlet.
There are no doubt about pork meat quality as this is running by a famous butcher of yazawa meat, they use a famous brand pork; iwachu pork for pork cutlet which is one of Specific Pathogen Free pork in Iwate, as SPF pork has less pathogens, so they could be eaten with out fully cooked, so the cutlet here are still remaining red portion inside.
# Often Specific Pathogen Free pork is written as SPF pork.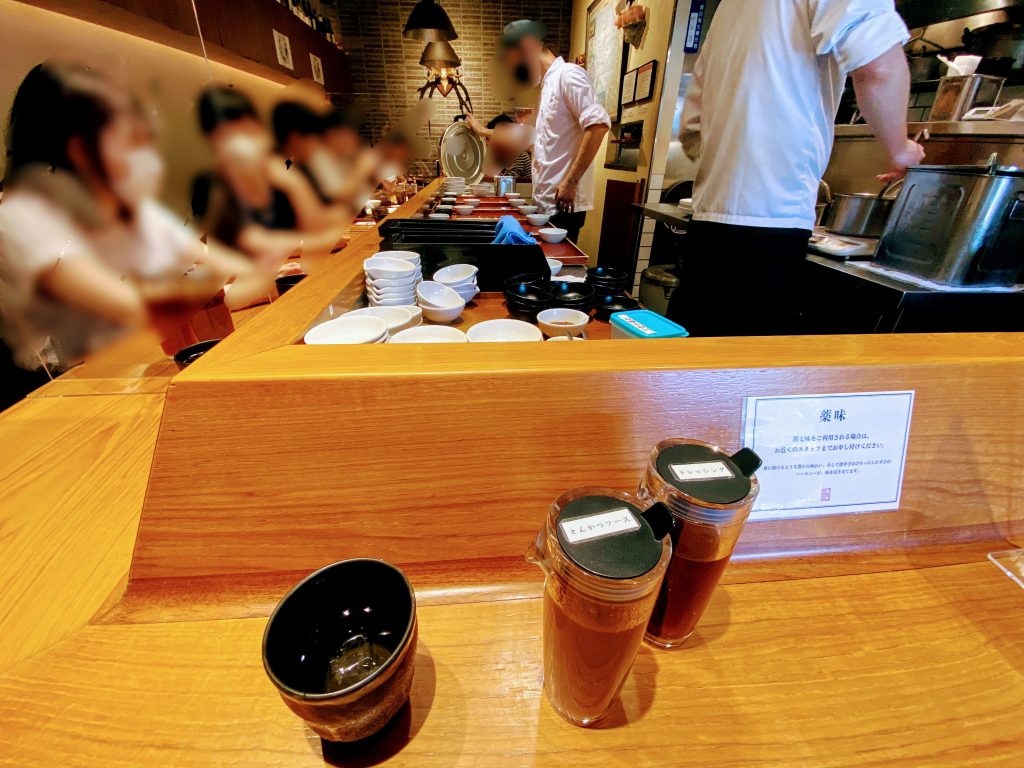 When your dish served, salt and ginger sauce, also a tonkatsu sauce on the table, like following second picture.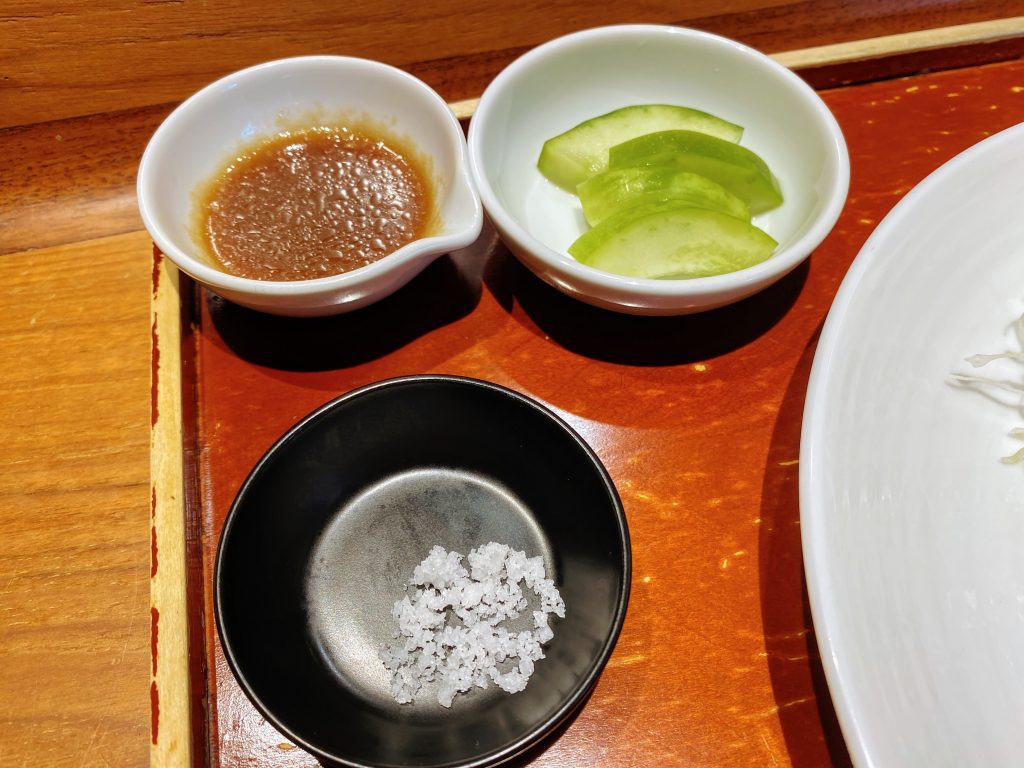 You can start eating with salt, then ginger sauce, and finally with tonkastu sauce, as tonkatsu sauce is most strong taste in three three options.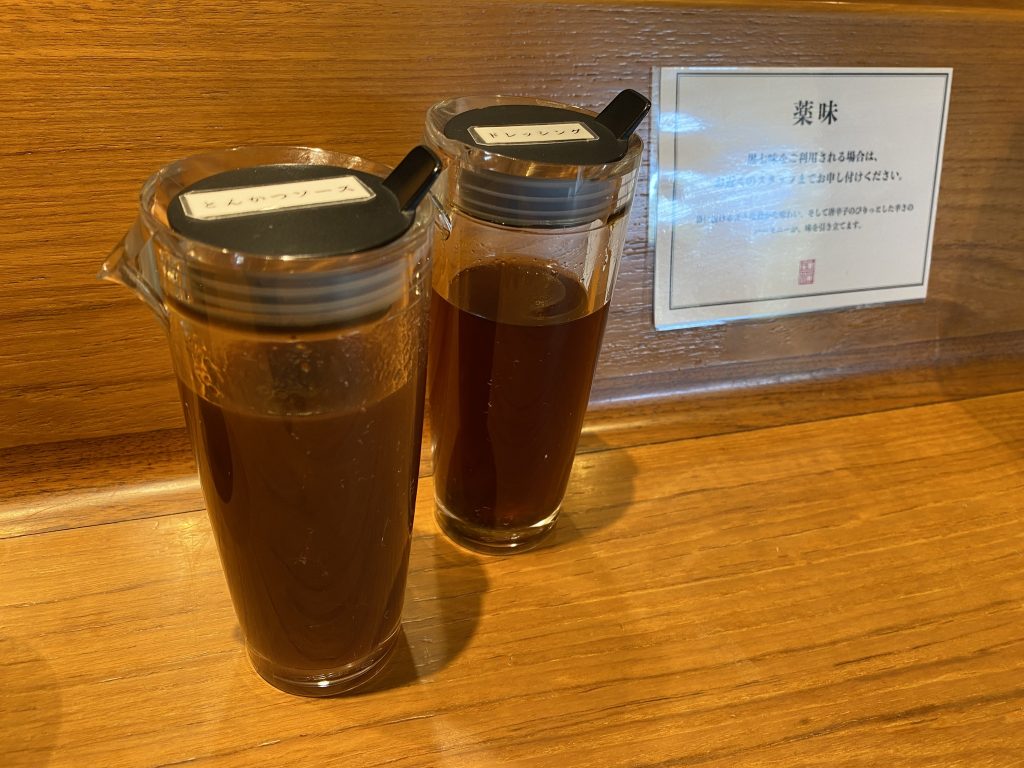 Must order
Special grade loin cutlet set / 極上ロースセット 2600 yen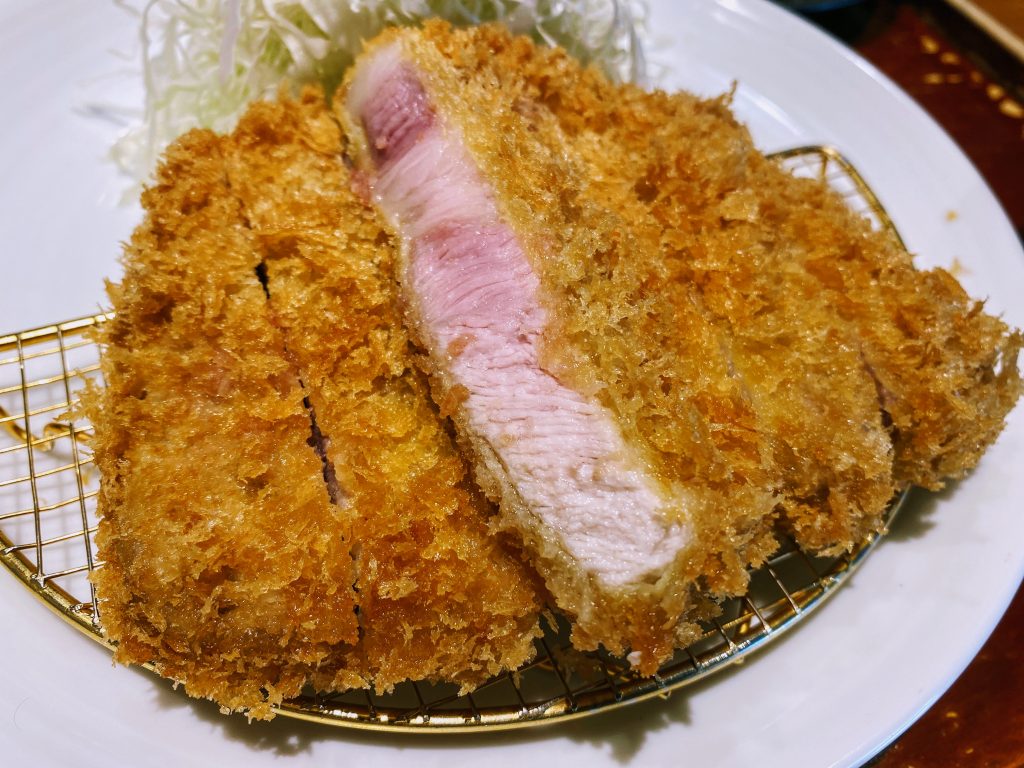 The inside still remain the red, so the meat still juicy and the taste of meat is enough rich for you to be satisfied even eating with only salt.
The deep fry batter are well crispy, but a little oil still remaining, in them.
Special grade fillet set / 極上ヒレセット 2200 yen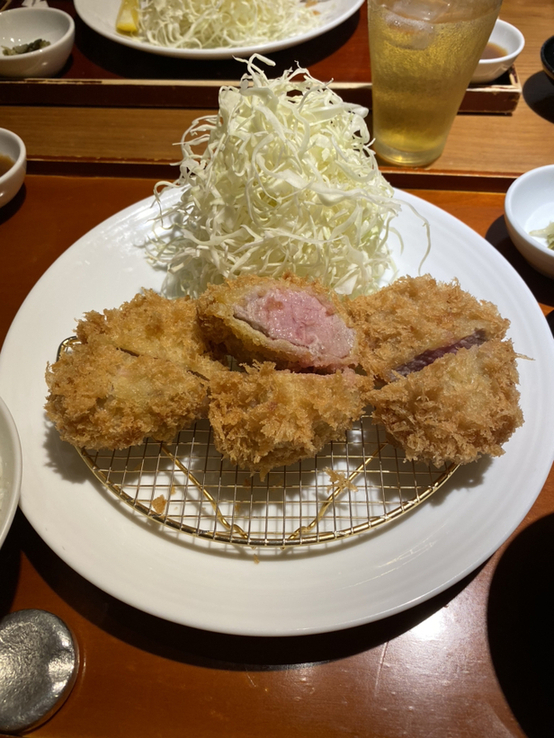 For the fillet, less oily than loin one, and the texture of meat is very silky, also contains meat juice very much. Yummy.
Fillet mix set / ヒレミックスセット 2000 yen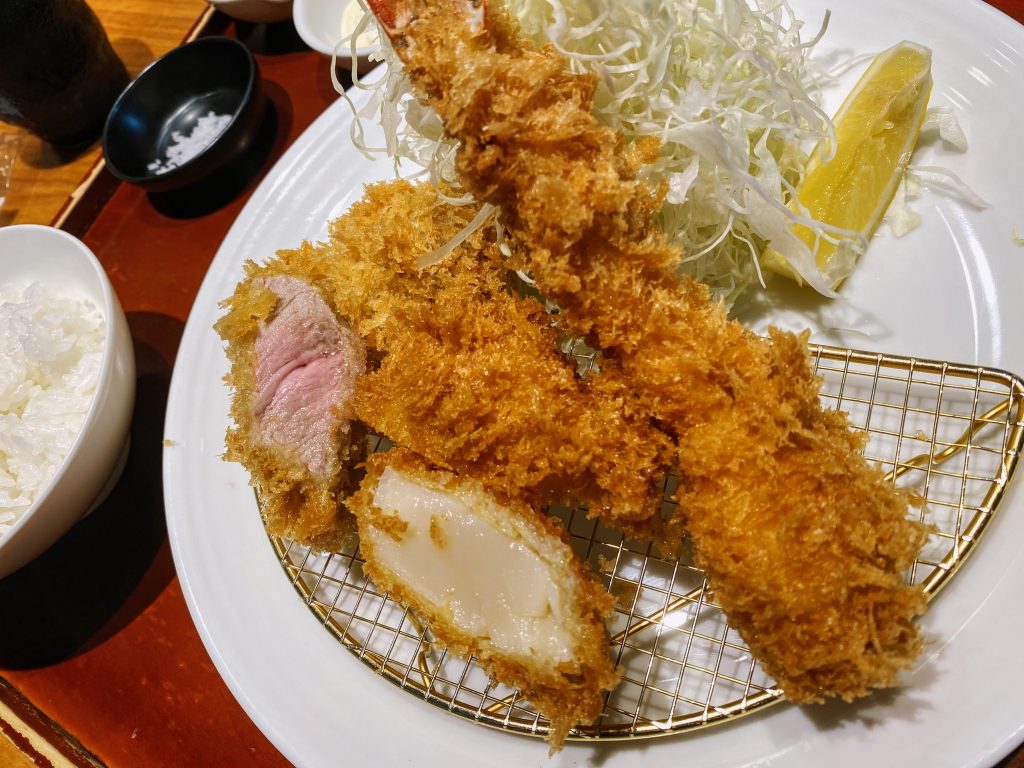 If you would like to have not only pork, this mix plate is options for you. This plate contains shrimp, scallop, and one fillet.
Minced wagyu beef meat cutlet / 和牛メンチカツ 650 yen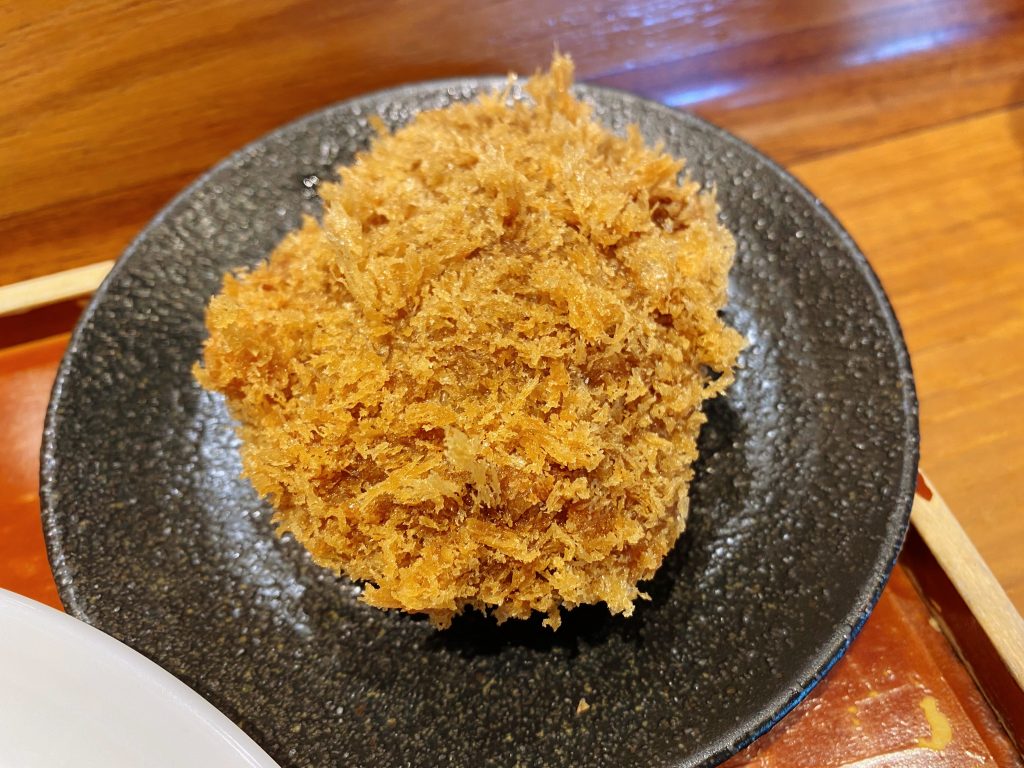 Signature* If you have enough stomach to add this cutlet, this is what you must order here. As yazawa meat well known as great beef butchery and the sister restaurant; meat yazawa which locates next is known as great hamburg steak, so this cutlet is also great quality.
Not only the quality of meat are excellent, but also, it is very rich taste with the wonderful way of seasoning. Also it contains very much beef juice.
I recommend that you bite without sauce for the first, you would realize the taste is very strong.
Insider tips
White fresh special panko crumbs from Nakaya panko factory are used here, which is made in Musashi koyama and by baking a bread only to make this crumbs.
Restaurant details
Food rating

A good place to make a dinner plan in your journey.
Budget

¥2,000~¥3,000
English
friendliness

There is no english menu here, foreigner comes here.
Reservation
or queue

There are a queue for 15 to 20 mins queue in front of the restaurant.
Payment by
Cash and credit card
Site and SNS
Web site
Any other detail
Information on Google Map