Meat Yazawa – ミート矢澤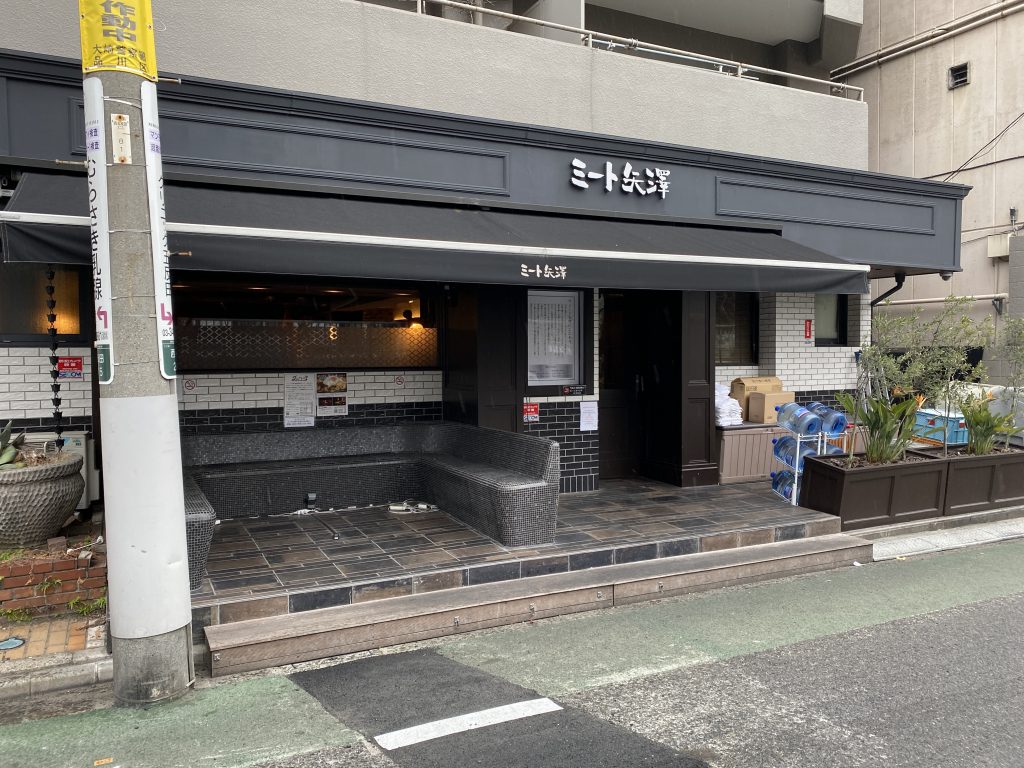 This steak house is running by Yazawa meat which is one of the best butchers in Japan. Yazawa meat also running Yakiniku Jumbo group.
As a butchers running this steak house, there is no doubt on the quality of beef. You may know that grade A-5 is qualifying that the beef is the best quality, and wagyu grade A-5 beef is used at Meat Yazawa too. And there is a board which is showing the place where the beef of the day has come from and what's the its identify number of .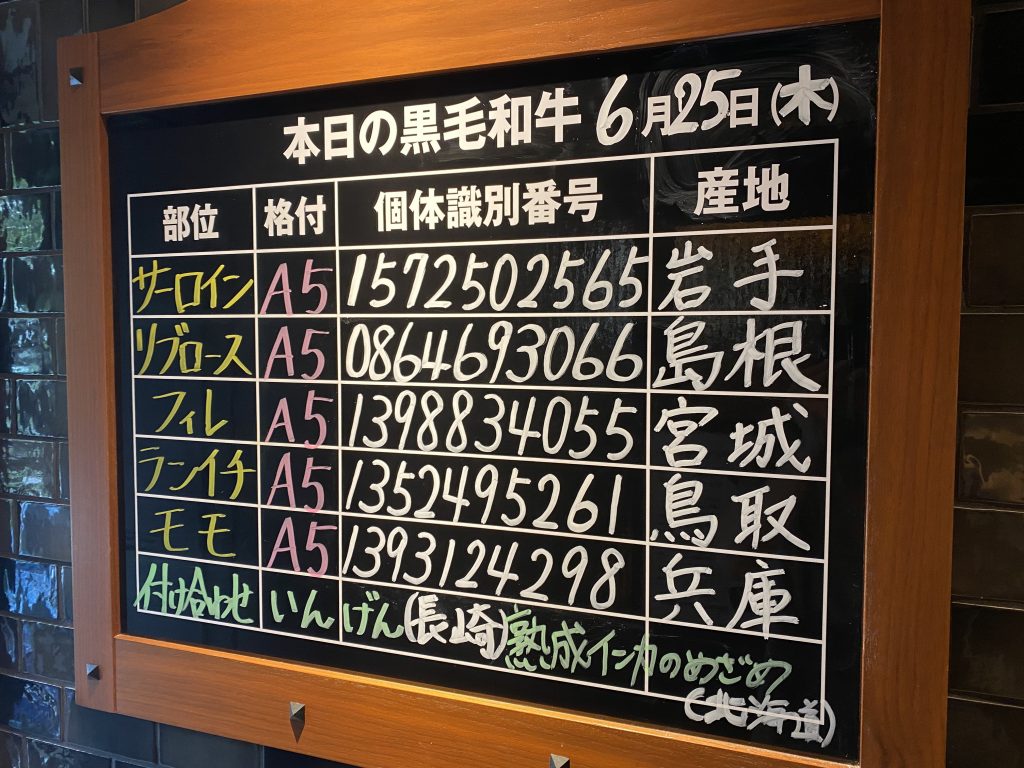 The most famous dish here is hamburg steak, actually hamburg steak could be made by piece of beef which butchers could collect by daily business.
So it is very reasonable that they could serve good condition hamburg steak with less expensive.
Not only hamburg steak, but also typical steak is great condition, especially you can order chateaubriand steak, you might not know chateaubriand, this is a part of fillet and this part of meat only could be secure approximately 600g from each cow. So it is very difficult to secure them.
Must order
Fillet steak and hamburg steak combo – 7480 yen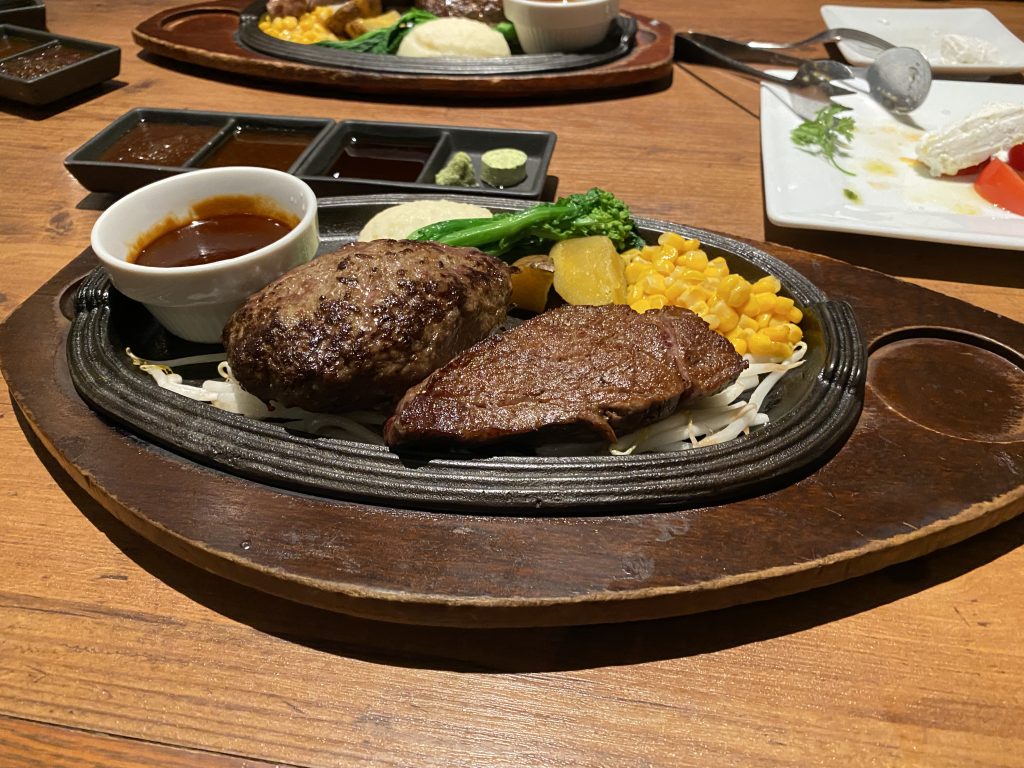 Although the hamburg steak is enough great, you may add steak too to maximize your satisfaction. The fillet is very soft and juicy. yummy
Ultimate combo (chateaubriand 100g, sirloin 100g and hamburg steak) – 12650 yen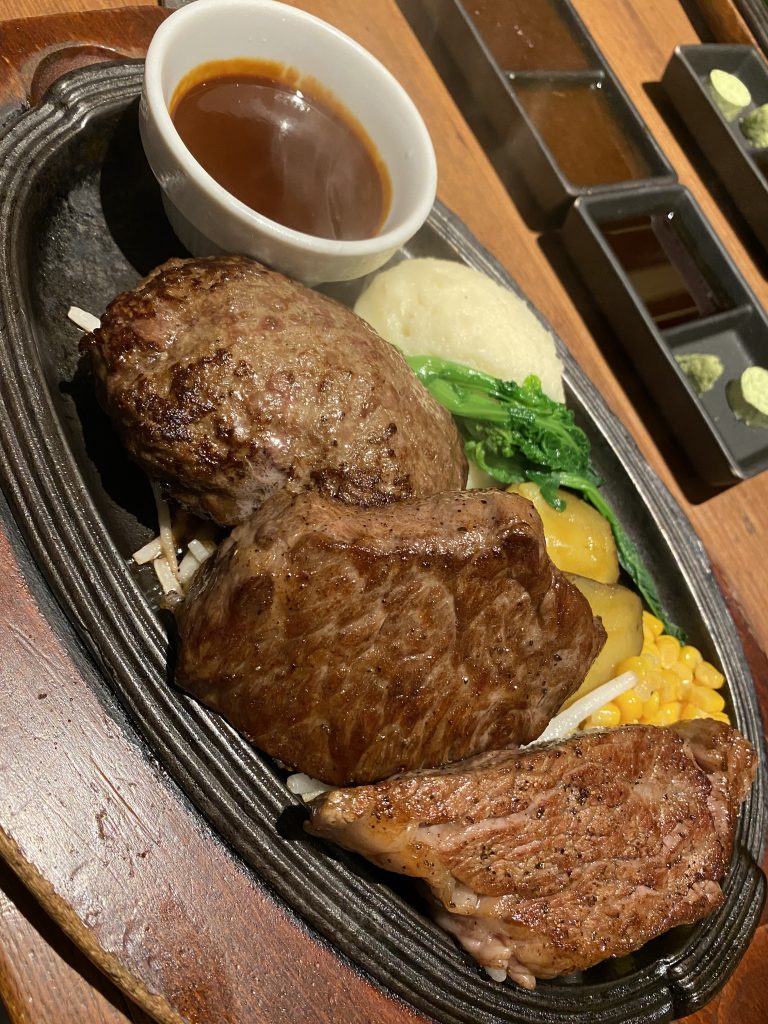 If you are celebrating something here, you must try Ultimate combo which is all in one plate. you can try not only humbug steak an sirloin, but also you can eat chateaubriand which is softer and more tasty than typical fillet.
Garlic rice(large) 1320 yen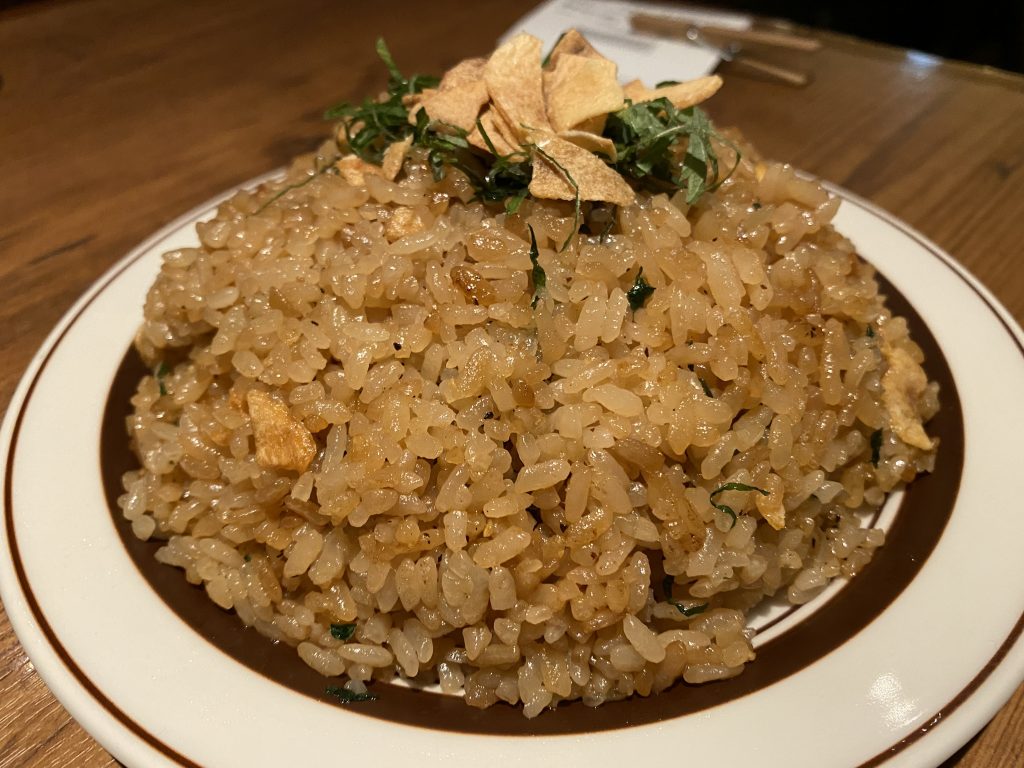 Garlic rice here are also good quality, each piece of rice are very chewy , and smell of garlic increase your appetite.
Insider tips
The restaurant has been renovated Nov 2027.
Restaurant detail
Food rating

A restaurant worth a detour, indicating excellent cuisine and skillfully and carefully crafted dishes of outstanding quality
Budget

¥3,000~¥3,999 (Only humburg steak is not so expensive.)
English
friendliness

English menu available, also you can check it on their Web site
Reservation
or queue

No reservation taking here and there is long queue in front of restaurant, you might wait around 1 hour during the peak hours.
Payment by
Cash and Credit card
Site and SNS
Web site
Any other detail
Information on Google Map