Tsukiji Sushi Say – 寿司清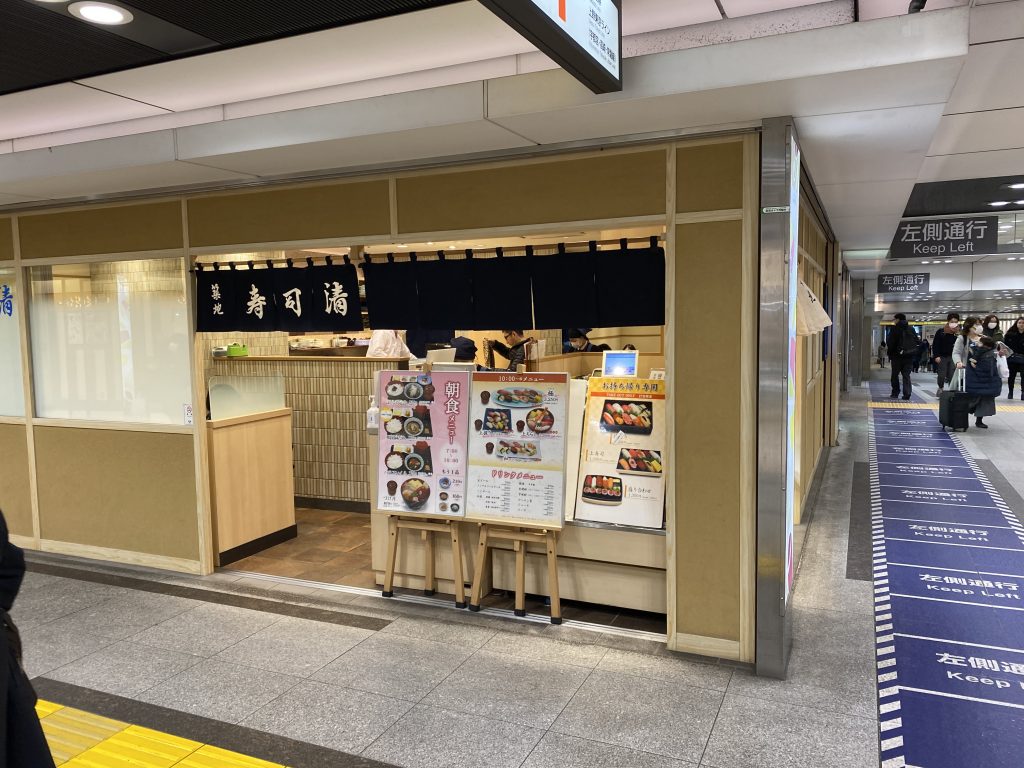 If you want to try sushi before moving out from Tokyo, this restaurant may be good chose for you as this restaurant is located in internal Tokyo station.
Not like a typical Sushi in station, this restaurant is one of sushi say brunches which has over 100 years history at Tsukiji fish market so sushi quality is equal level of typical Tsukiji Sushi restaurants.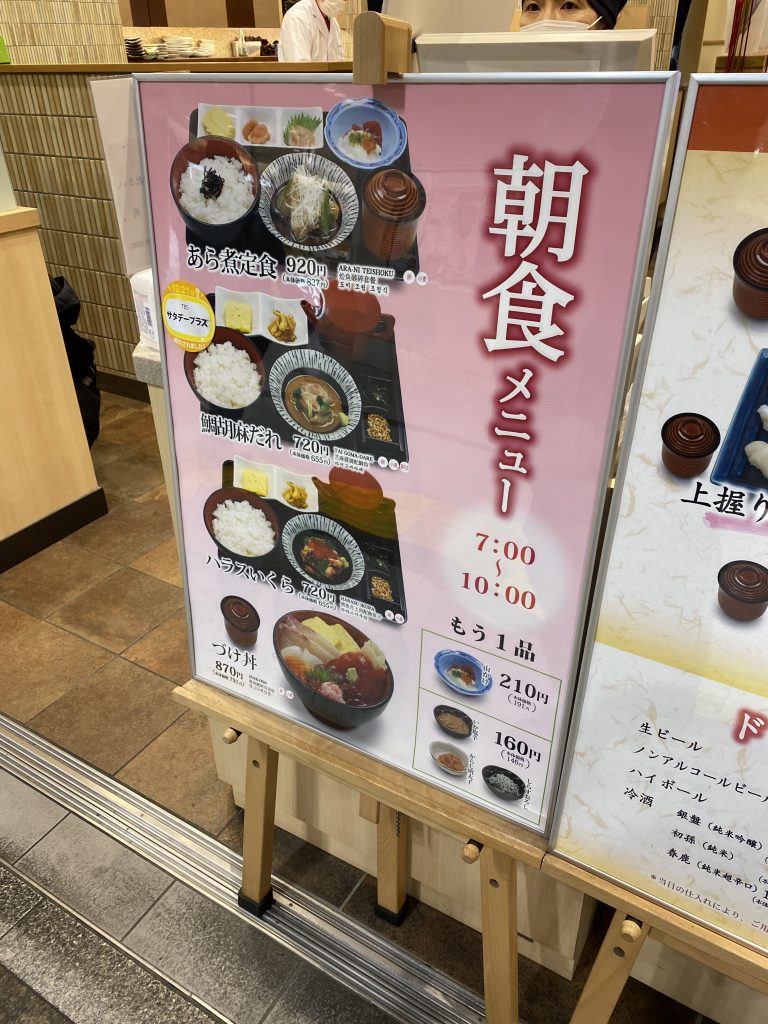 Not only located in convenient place, but also morning menu is available here too from 7 AM to 10 AM, so you can eat Sushi as breakfast before taking a bullet train to move out to Kyoto or Tohoku area.
Must order
Zuke don 漬け丼 870 yen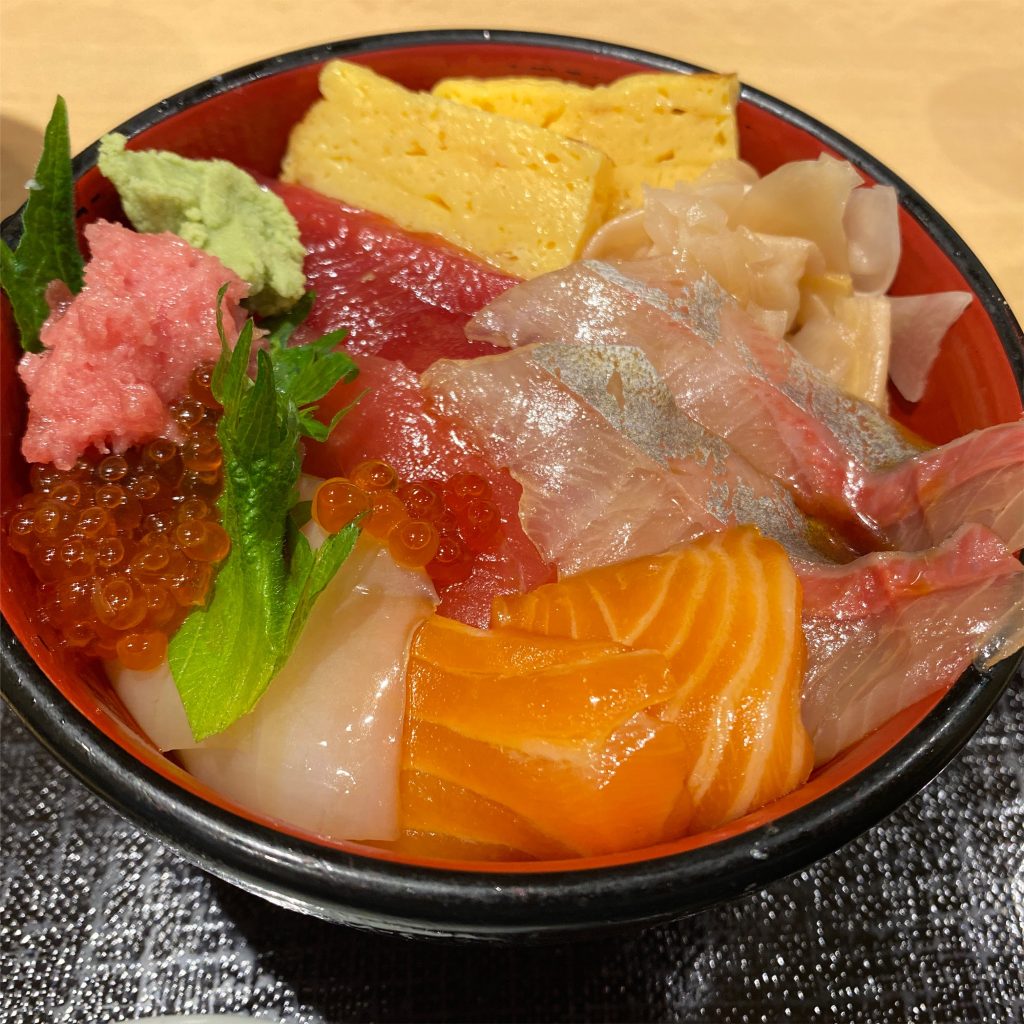 Mixed seafood bowl with marinaded by soy source. Simple but you can eat a series of Tsukiji sushi at once with a bowl.
Sea bream sesame source 鯛茶漬け 720 yen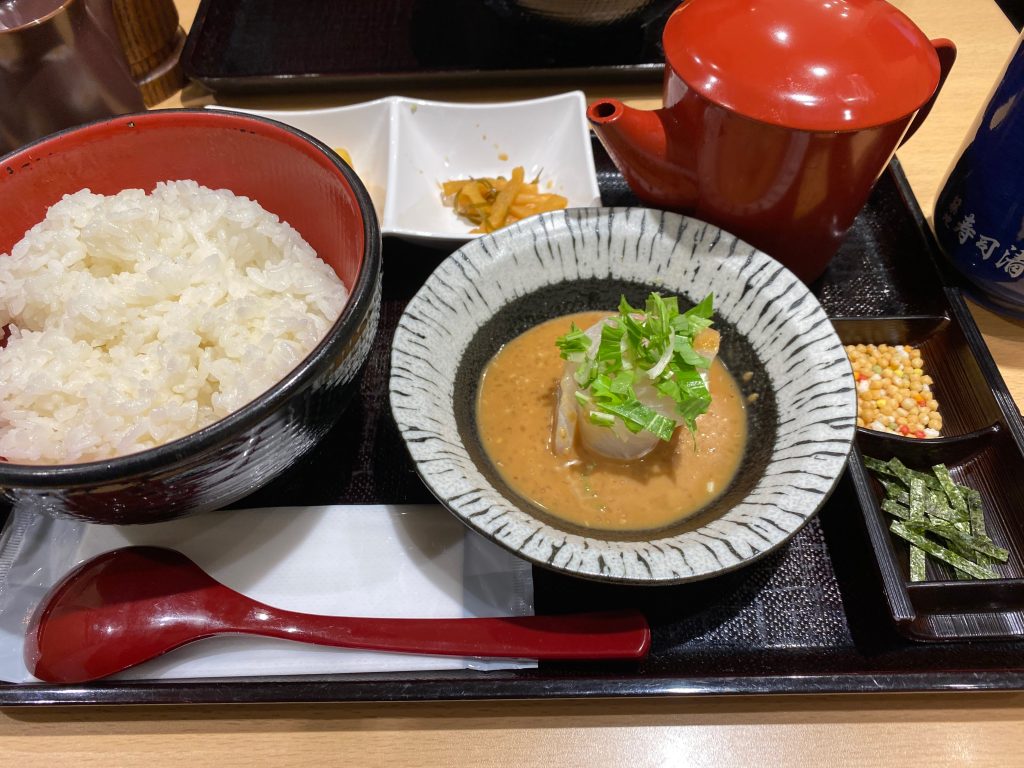 Typically chazuke is a Japanese food considered as light meal and often eaten in morning. This "Sea bream chazuke" is an another version of chazuke, rice with sea bream and broth poured over it with sesame source.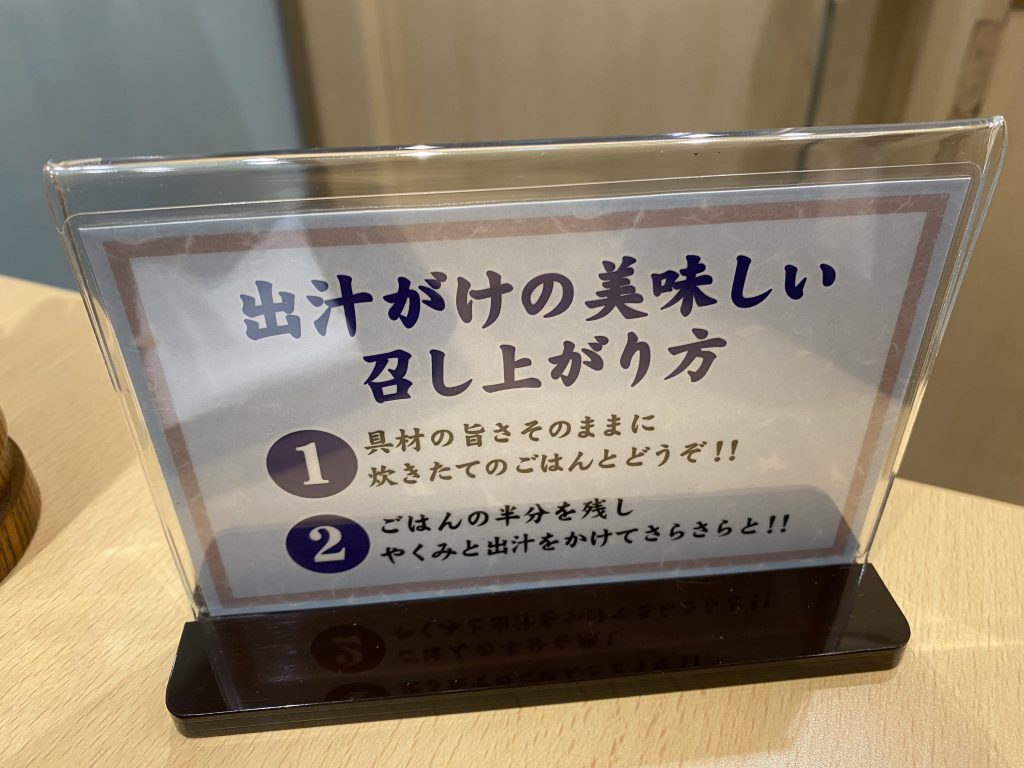 This is showing how to eat them as follows.
Eat them individually
Remain half, add Sea bream, sea weed, fried ball on the rice, and pour broth over them.
Insider tips
There is to-go lunch box available here for your bullet train trips.
Restaurant detail
Food rating

Good for drop-in when you come near here.
Budget

¥1,000~¥2,000
English
friendliness

There is no english menu here, foreigner sometimes come here.
Reservation
or queue

No reservation here, and there is only a few customer waiting in front of restaurant typically.
Payment by
Cash and credit card
Site and SNS
Web site
Any other detail
Information on Google Map