Maguro mart – マグロマート
The most Japanese likes wagyu and Maguro(tuna), but while there is many restaurants which are serving great wagyu beef in tokyo, it is difficult to find a restaurant with great Maguro , as typically Maguro is only part of menu.
This restaurant is definitely for Maguro lovers, most of menu are including Maguro even the atmosphere in the restaurant smells Maguro.
This restaurant is in demand very much, so it is very difficult to secure a table. The reservation is opening one month before everyday, so it is better to call exactly one month before around noon as the staff starts working around noon or check the reservation site.
Must order
Maguro mart mix – マグロマート盛り(880 yen)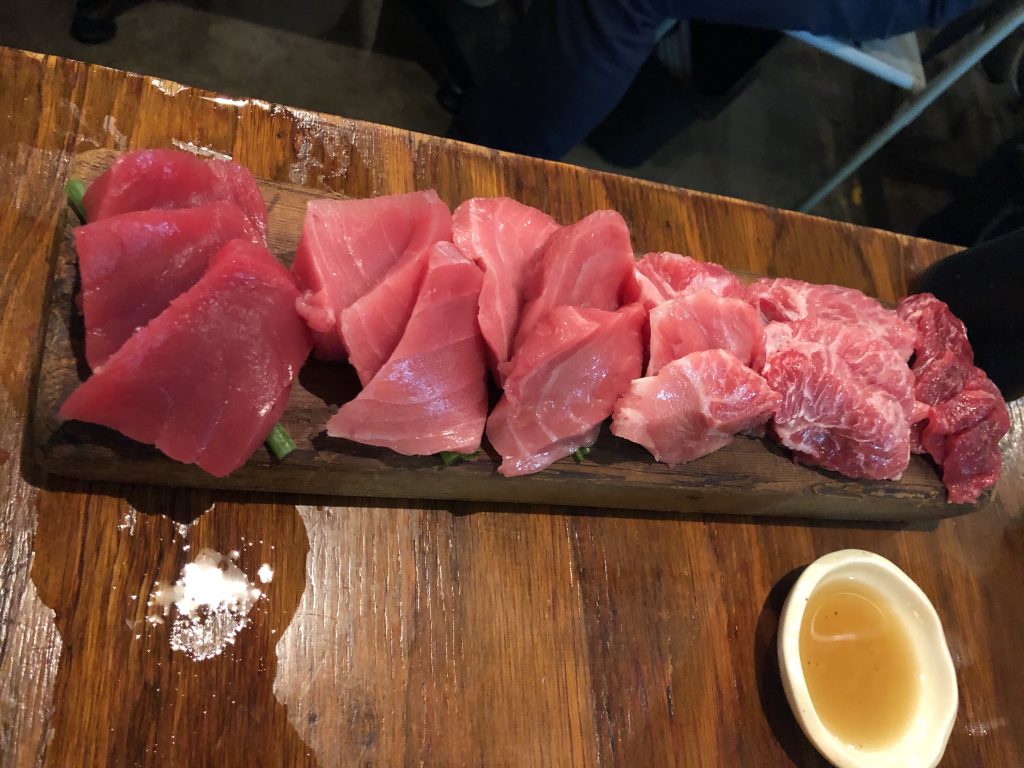 This is a prate with mixed part of Maguro, typically we only eat portion of ' lean meat called Akami(赤身) Toro(トロ) and Chu-toro(中トロ), however the plate is including not only typical part of maguro;
but also including followings;
Tenshin which is the near back bone
Noten which is around head
Nodo-ura which is deep throat
Hoho-niku which is cheek meat.
You can compare the different taste of Maguro meats, and check your preference with this plate.
Nakaochi − 中落ち Starting from 1880 yen –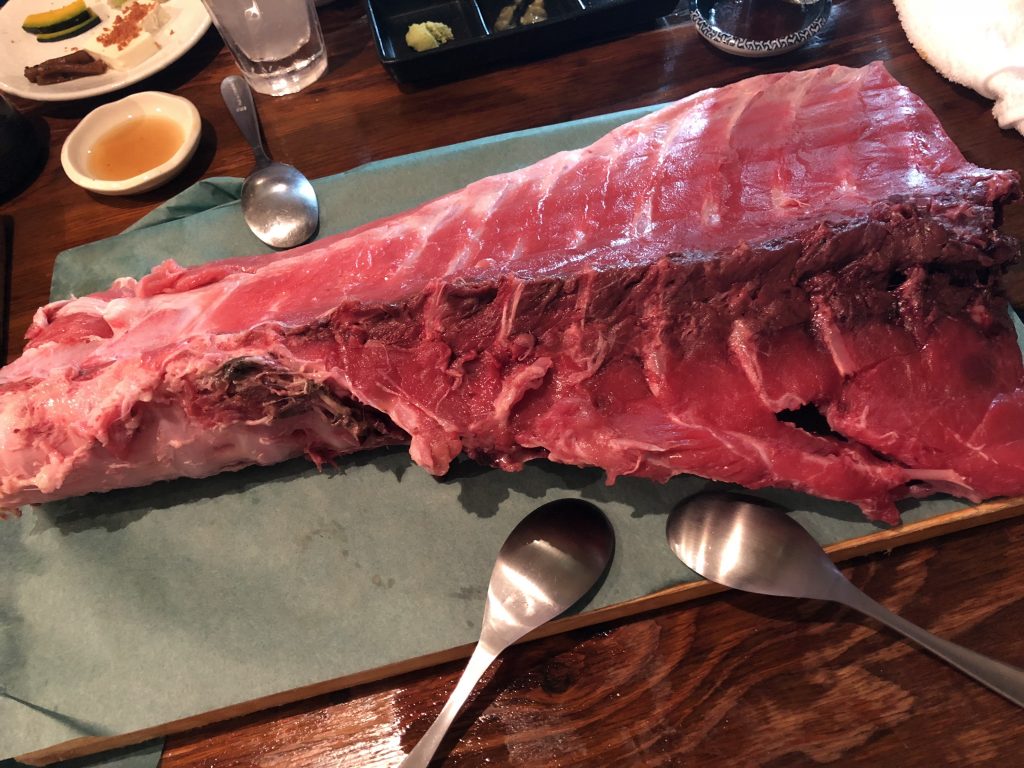 Nakaochi is tuna meat that was spooned from the back bone, The taste of this portion are very rich also having good smell and great fat.
You may guess that this portion is very limited. But at this restaurant, the meat is serving with the back bone itself, so you can spoon from the back bone directly, it is not only fun, but also you can eat the meat near the bone, very yummy.
Insider tips
The Maguro is not purchased not as whole Maguro, but purchased individual part of Maguro to secure the rare meats.
Restaurant detail
Food rating

A good place to make a dinner plan in your journey.
Budget

¥3,000~¥3,999
English
friendliness

No English menu available, sometimes foreiner come here.
Reservation
or queue

You can make reservation by calling or table check, as this restaurant is very demanded, it is better to make resevation one month before.
Payment by
Only cash
Site and SNS
Web site
Any other detail
Information on Google Map