Zaku Z Junmai Ginjo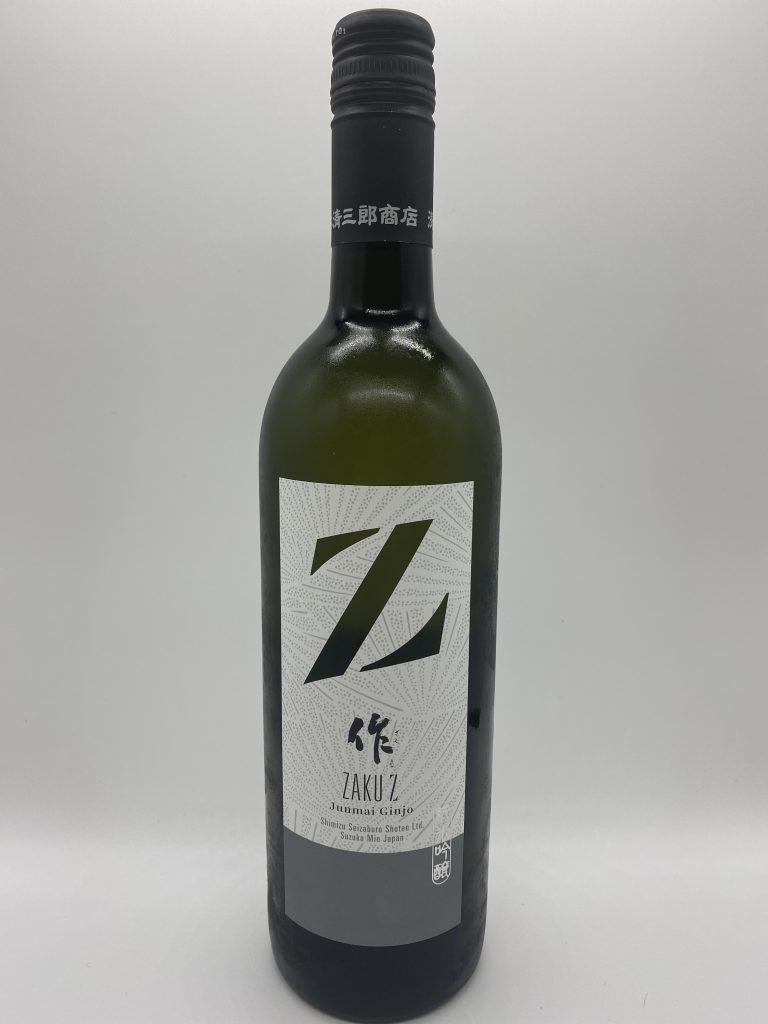 This Zaku Z is the most casual sake in Zaku series, you can see the bottle is similar with wine one and the name of Z might be aiming global selling.
Not only the bottle has been renewed but also the taste also changed to more sweet recently, the difference might come from the difference of rice, previous one utilizing Kamino-ho but this has changed to Mie no yume according to a sake restaurant.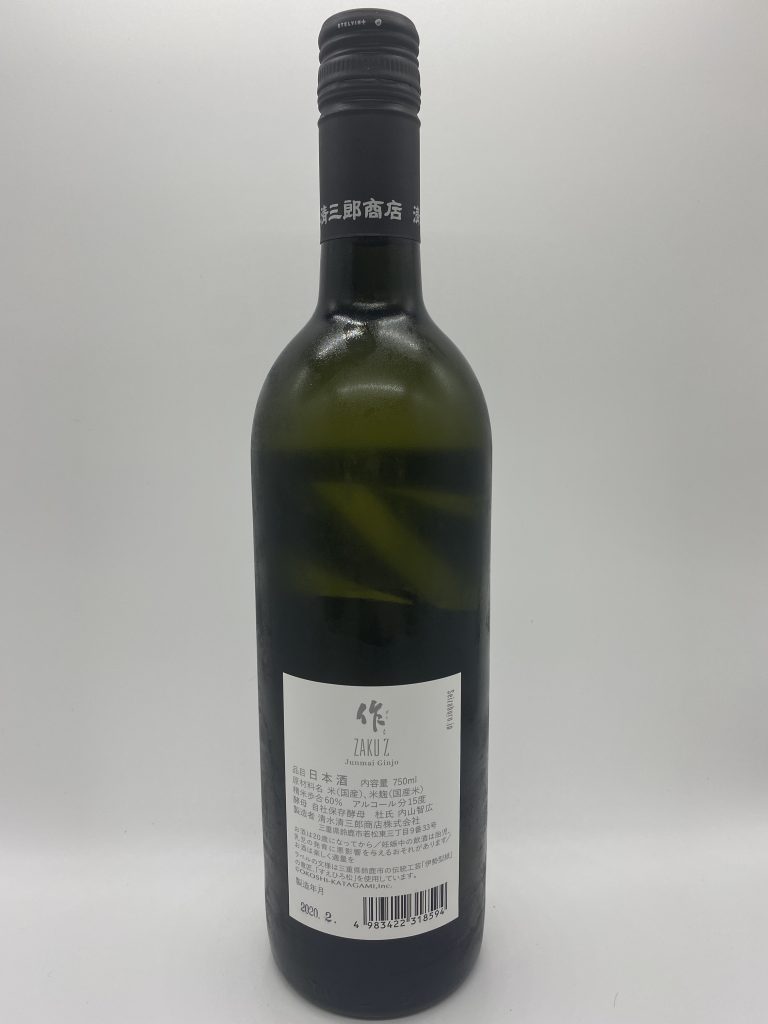 Taste : light fresh sweet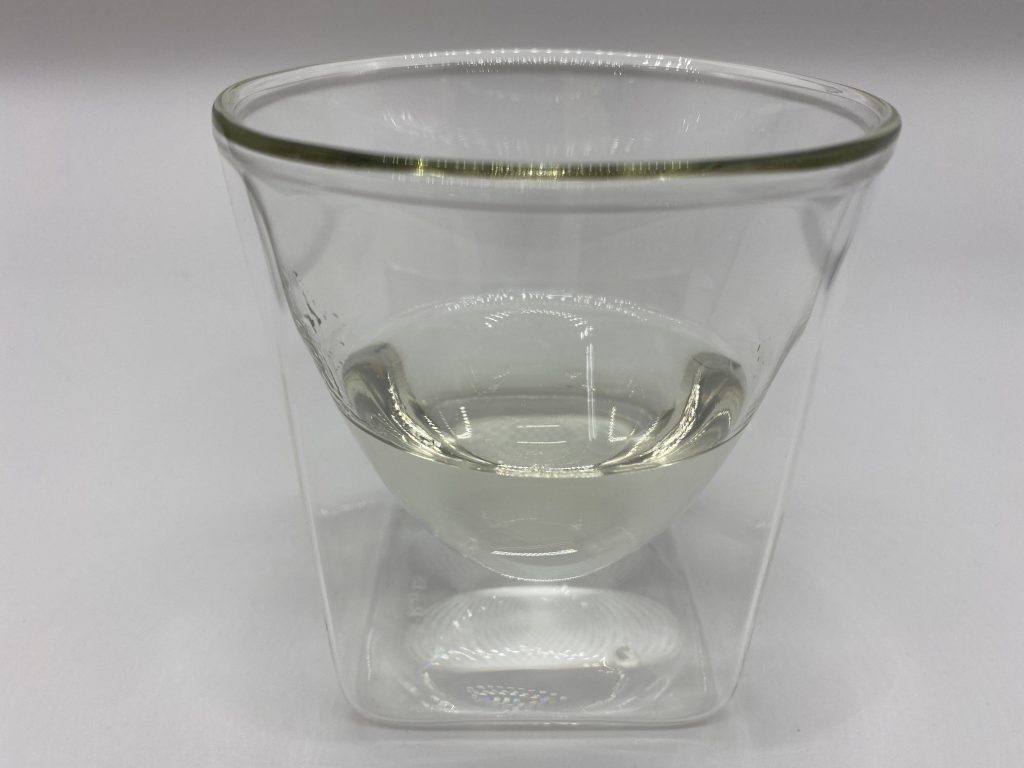 The taste is felling slightly acidity but feel more about sweet after that, the flavor is similar to apple and it is strong.
Even this is categorized Junmai Ginjo, but the sweetness might be deserved to Dai Ginjo, but the sweetness is clearly but no too strong and thanks to acidity, the taste is very sharp and good to with food or as an aperitif. So if you find this Sake at a restaurant, you must order this.
Especially after chilled, the taste become more sharp, so recommended to drink with low temperature.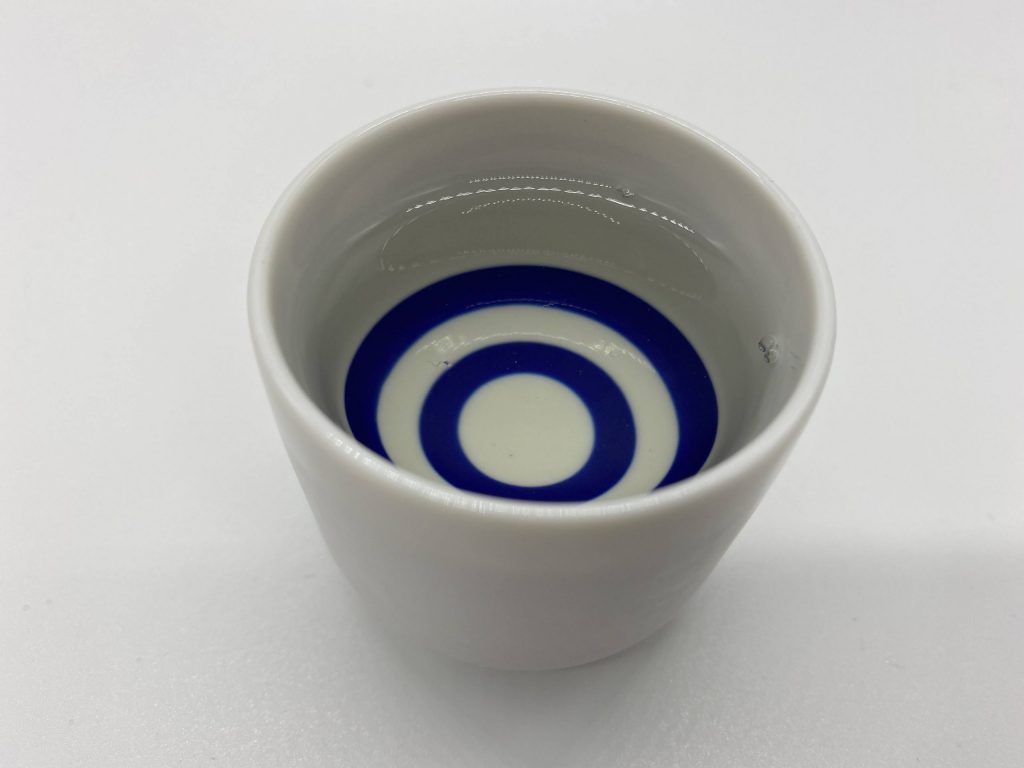 As the taste is very straight and no peculiar flavor, so this bottle is also good for the person who try sake first time.
About brewery: Shimizu Seizaburo Shoten
Have introduced with this article.
Additional information is that this brewery is known as only producing only sake with pasteurisation, as this brewery thinks pasteurisation is the best way to produce sake with well controlled quality.
Detail of the bottle
Rating
The place of production
Mie Prefecture
Specification
Sake Meter Value
–
Acidity
–
Amino Acid Content
–
Alcohol content
15%
Rice-polishing rate
60%
Classification
Junmai Ginjo (純米吟醸酒)
Finishing processing and Pressing
Pasteurisation
Sake yeast
Original
Rice
Mie-no-yume, Mie prefecture
Temp to drink
Chilled
Room temp
Hot
Brewery site
Web site
Order online
Amazon