TA-IM – タイーム
TA-IM, the name of restaurant means delicious in Hebrew. Even there is only few Israeli cuisine restaurant, this restaurant might be the best one.
This restaurant located between Hiroo and Ebisu stations with around 10 mins working, but it is worth to get there.
The owner chef is Dan Zuckerman who lives more than 20-year in Japan, and his wife Akiko supporting here, Mr Zuckerman has worked at DAVID'S DELI which is also an Israeli cuisine restaurant for 5 years, and then has started his own restaurant.
Neither you love Israeli cuisine restaurant, or not, I recommend this restaurant.
Must order
Falafel 680 yen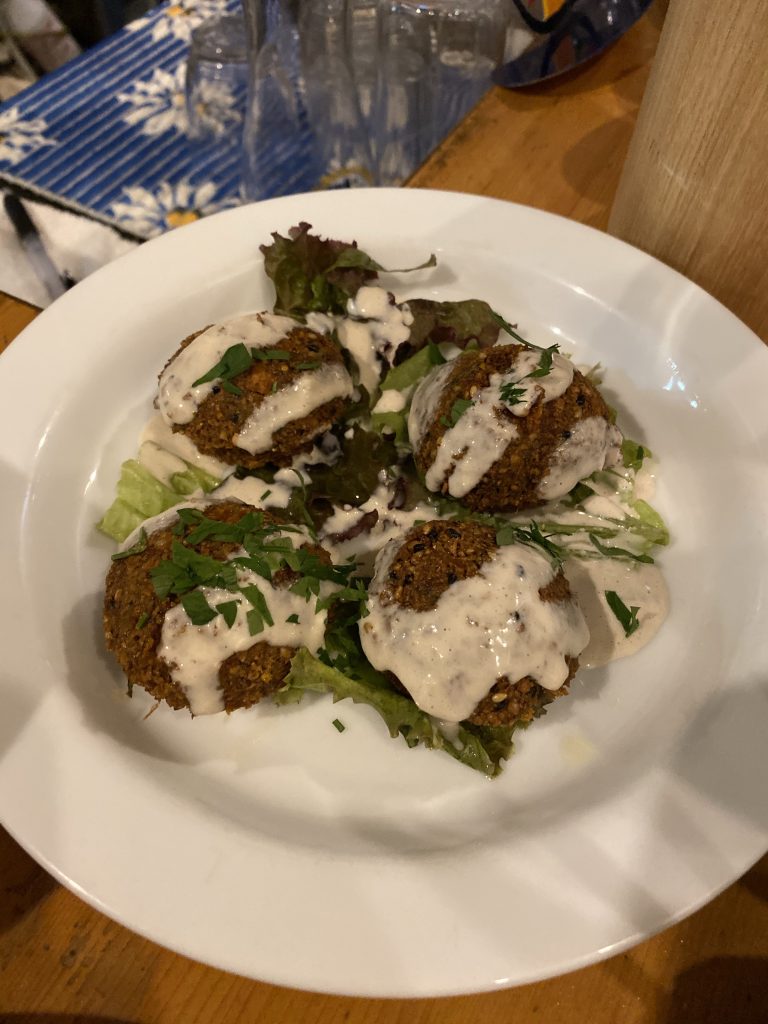 Signature : You must eat falafel at this restaurant, this has a great savory smell of chickpeas. You must eat just once it served as this is the best timing!
3 dips plate 1880 yen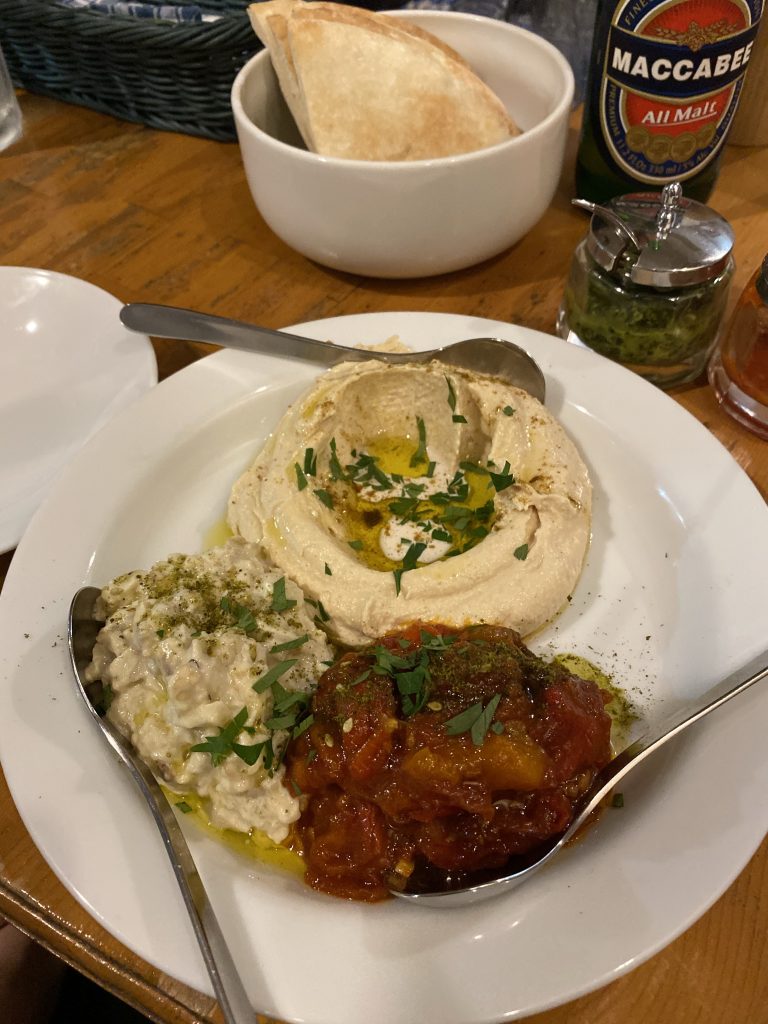 This plate include three famous Israeli dips; Hummus – chickpeas with white sesame source, Babaganush – Baked paprika pulp and cut tomatoes, Matbucha – Paste and mixed with steamed eggplant pulp and sesame paste.
Pita which is chewy bread with the plate and dip them.
Cinnamon kebab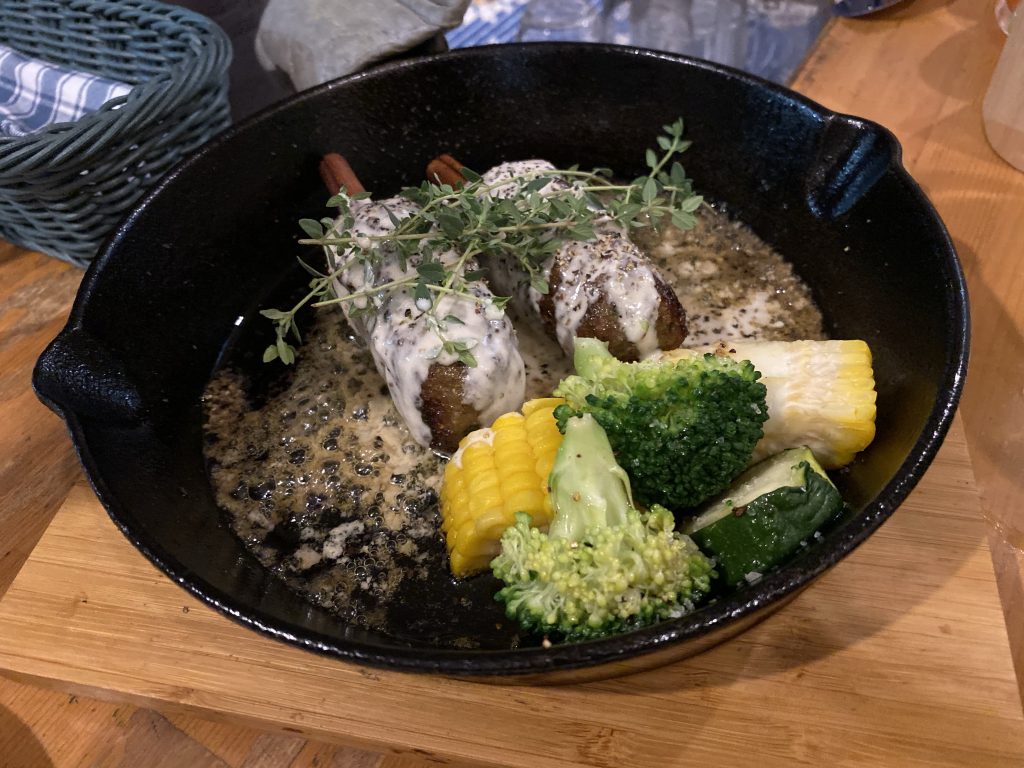 Many of restaurant use a skewer as a substitute, here stil using cinamon as a old style. The cinnamon's savory smell is added to ram minced meat. Yammy.
Israeli rice casserole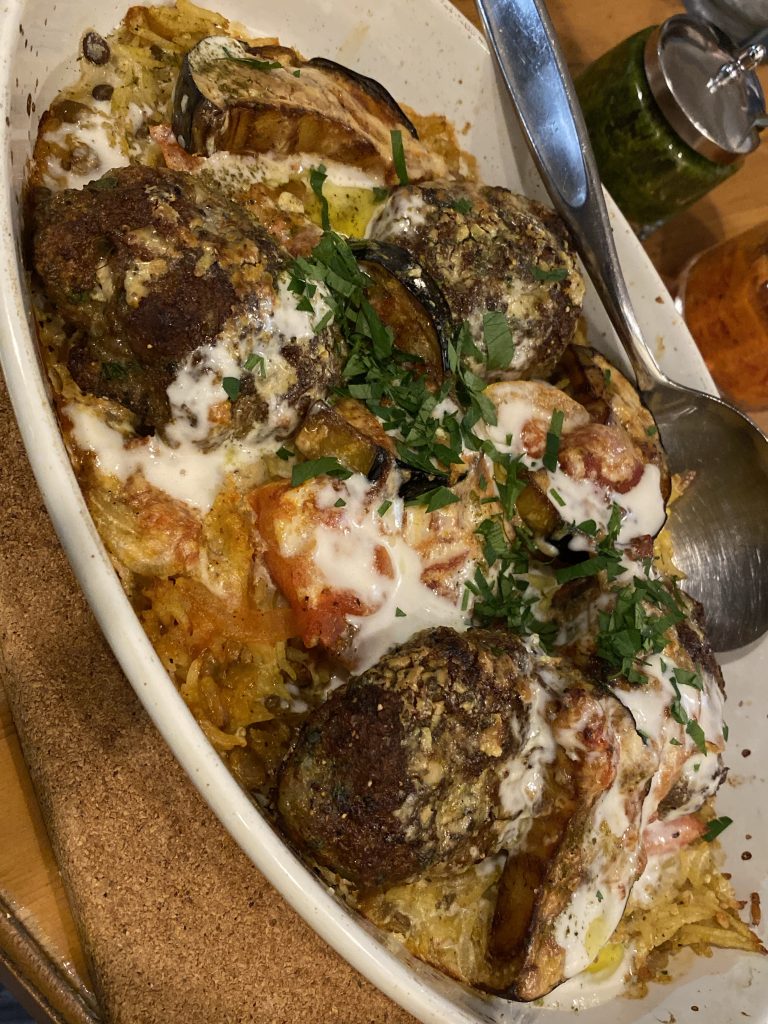 Maccabee beer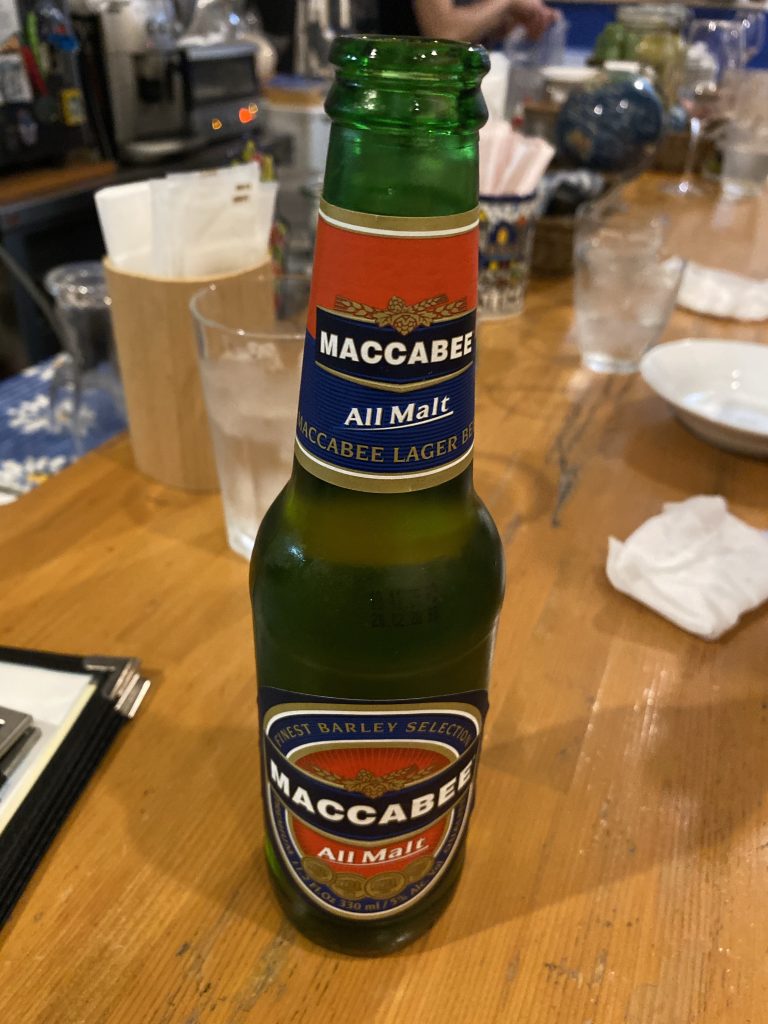 This is a Israeli beer, you should try it.
Insider tips
There is a brunch restaurant near Tokyo station.
Restaurant detail
Food rating

A good place to make a dinner plan in your journey.
Budget

¥2,000~¥2,999
English
friendliness

There is english menu here, chef can speak english well and many foreigner come here.
Reservation
or queue

You can make reservation by calling, it is better to make reservation one week advance as the capacity is limited.
Payment by
Cash and credit card
Site and SNS
Web site
Any other detail
Information on Google Map