Shokudou Todaka – 食堂とだか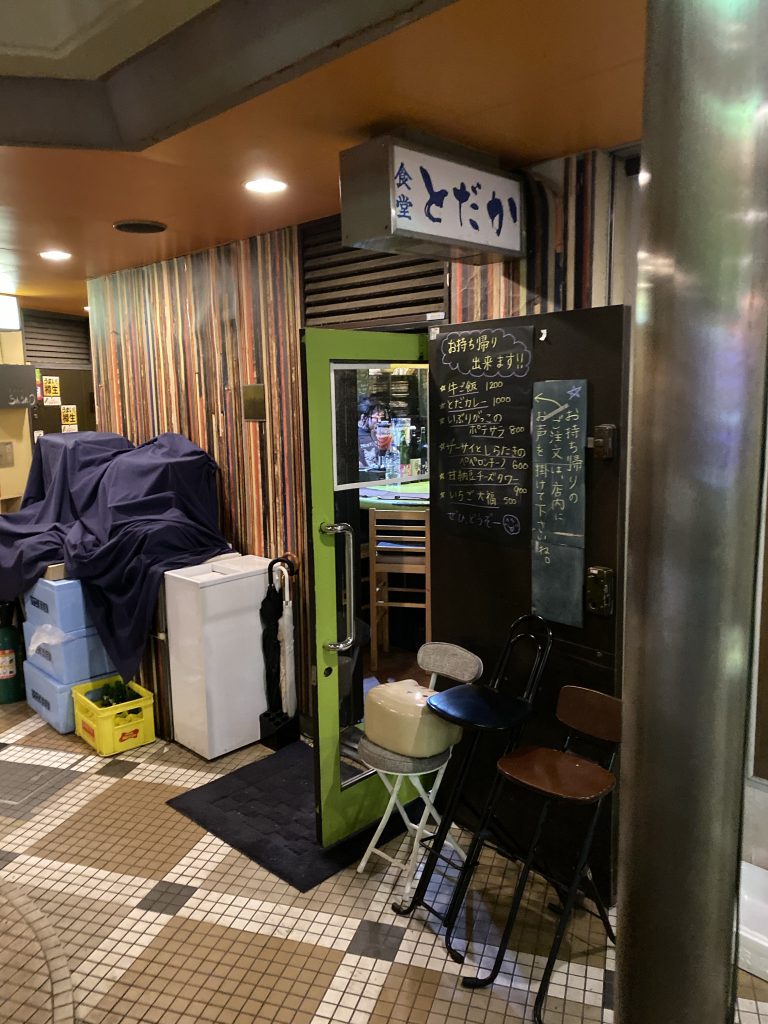 This restaurant is located at shabby building called Gotanda Hills where many unique restaurants are located in.
If you have invited to this restaurant, you are very lucky. Because this restaurant is fully booked for coming two years, You must join the opportunity even you have another appointment.
The food there is a kind of modern Japanese cuisines, but every menus are very unique which you could not fin in another place also limited in the season.
Must order
Every season, the menu is different and you can just follow the recommendation, followings might be the common in a year.
Sea urchin on the half boiled egg with roe – ウニオンザ煮玉子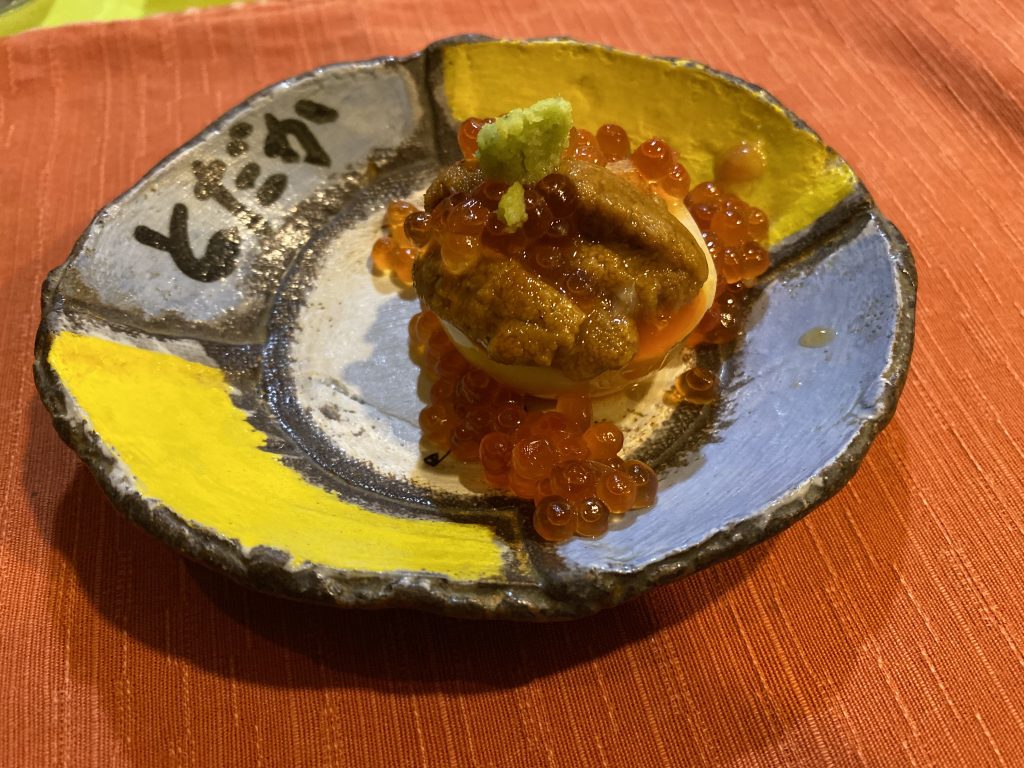 This is the signature food here, feel sea with roe and sea urchin and good rich taste of half boiled egg. A small wasabi is a good accent.
Deep-fried burdock tofu and beef tripe – ゴボウ豆腐と牛もつの揚げだし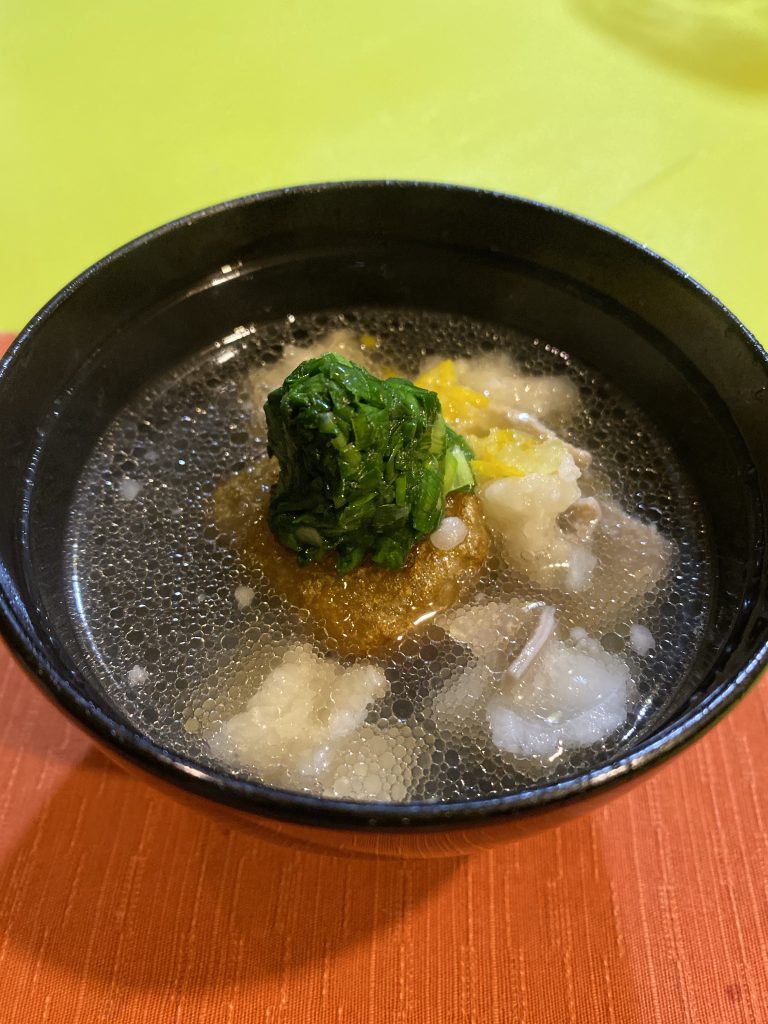 This tofu is made by burdock, but the taste if completely different from typical tofu, the tofu is very chewy, and the soup is mixed with fish and beef stock, tripe is adding rich taste to the soup. It is the Japanese soup but never seen anywhere.
Beef on the rice – 牛ご飯
Half boiled egg and beef with soy source, it is very simple but very yummy with great balance of taste.
Grape Daifuku – ぶどう大福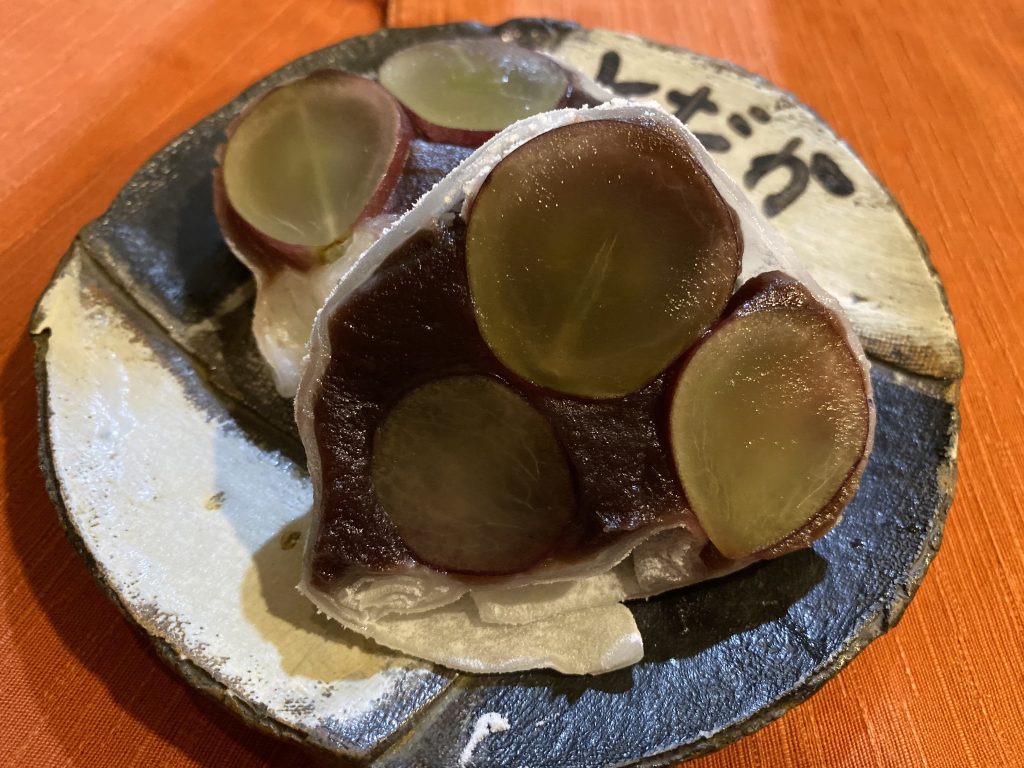 Daifuku is very traditional desert in Japan, but this is the different version which is never seen in different place.
The rice cake is covering the Anko which is sweet been paste with grape, as the rice cake is very soft and absorbent, so this is made in the restaurant just before you eat it.
Insider tips
The dishes are made by the owner's wife.
The owner chef studied Japanese cuisine at Kagoshima and was belonging to RyuGin(龍吟) where is three Michelin stars restaurant.
There is a sign of Eiichiro Oda who is a famous manga artist of One-Piece on the door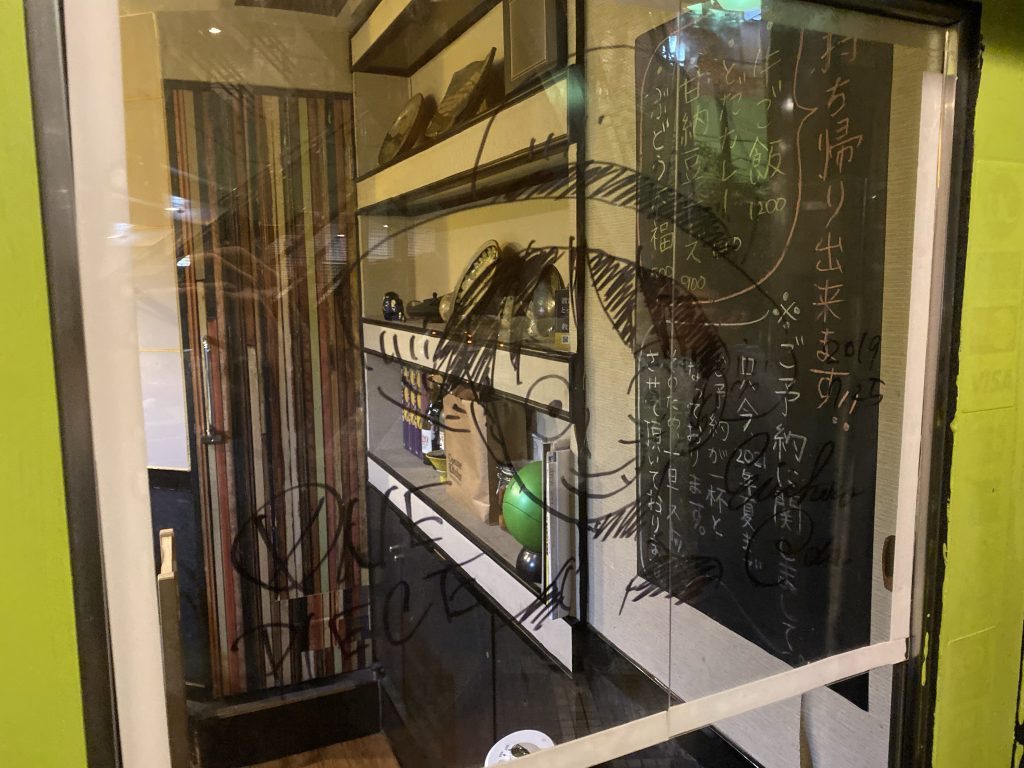 Seaweeds here has cut like follow, it is showing "T" stands for Todaka.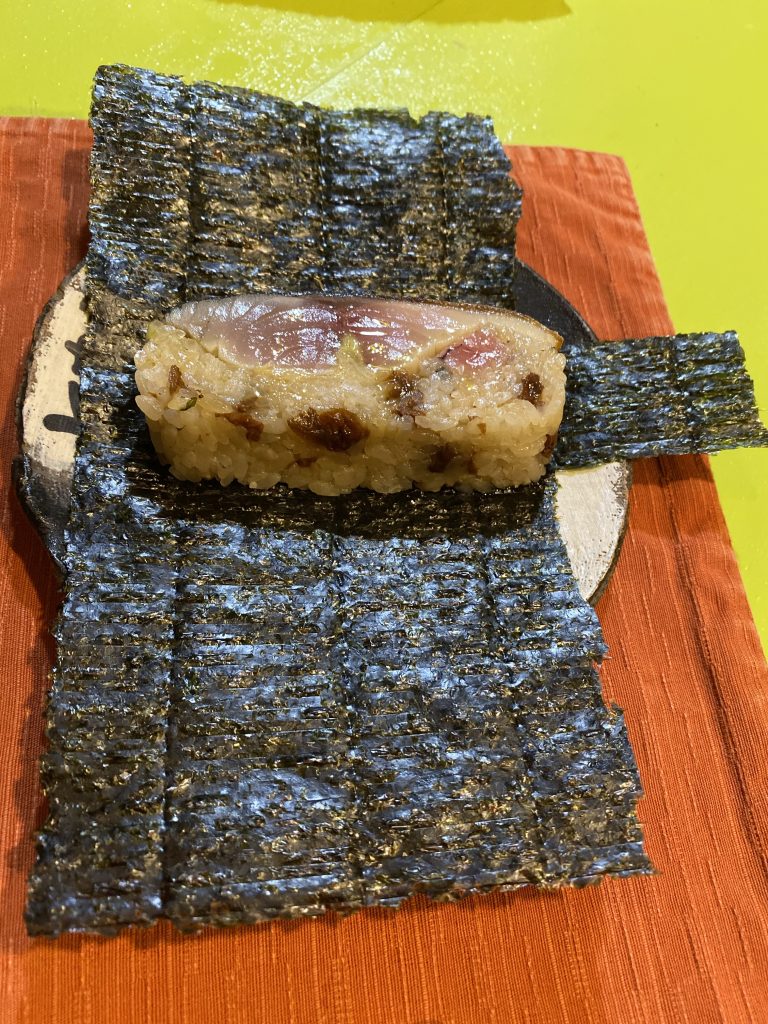 Restaurant detail
Food rating

A restaurant worth a detour, indicating excellent cuisine and skillfully and carefully crafted dishes of outstanding quality.
Budget

¥6,000~¥7,999
English
friendliness

There is no english menu here, foreigner seldom come here.
Reservation
or queue

The seats are fully reserved for two year, if is better to wait cancelation on the facebook page.
Payment by
Cash and Credit card
Site and SNS
Facebook
Any other detail
Information on Google Map