Shokudou Todaka 食堂とだか
This restaurant is my favorite and come there every season, let me introduce this season's course.
As Shokudou Todaka has introduced on following post, please check more detail.
On the day, the table is on annex just opposite from the main store in the same building.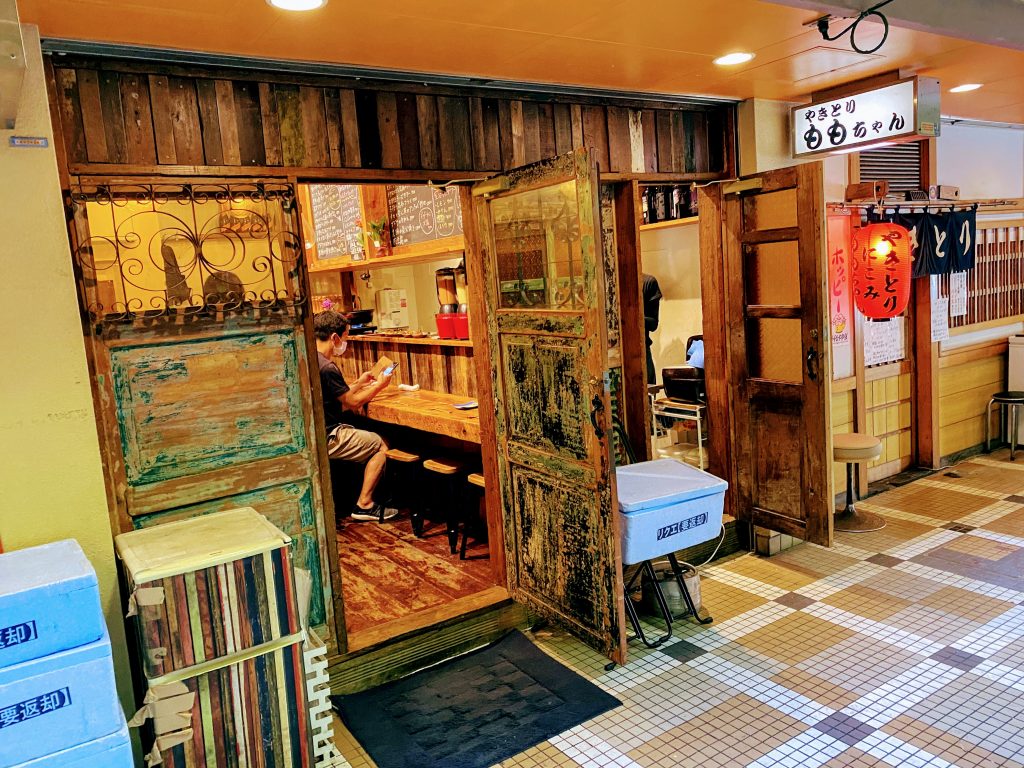 Szechuan pickles and konjak noodle aglio style
Mixed with Japanese and Chinese ingredients, and cooked as western style. Taste is well balanced yummy.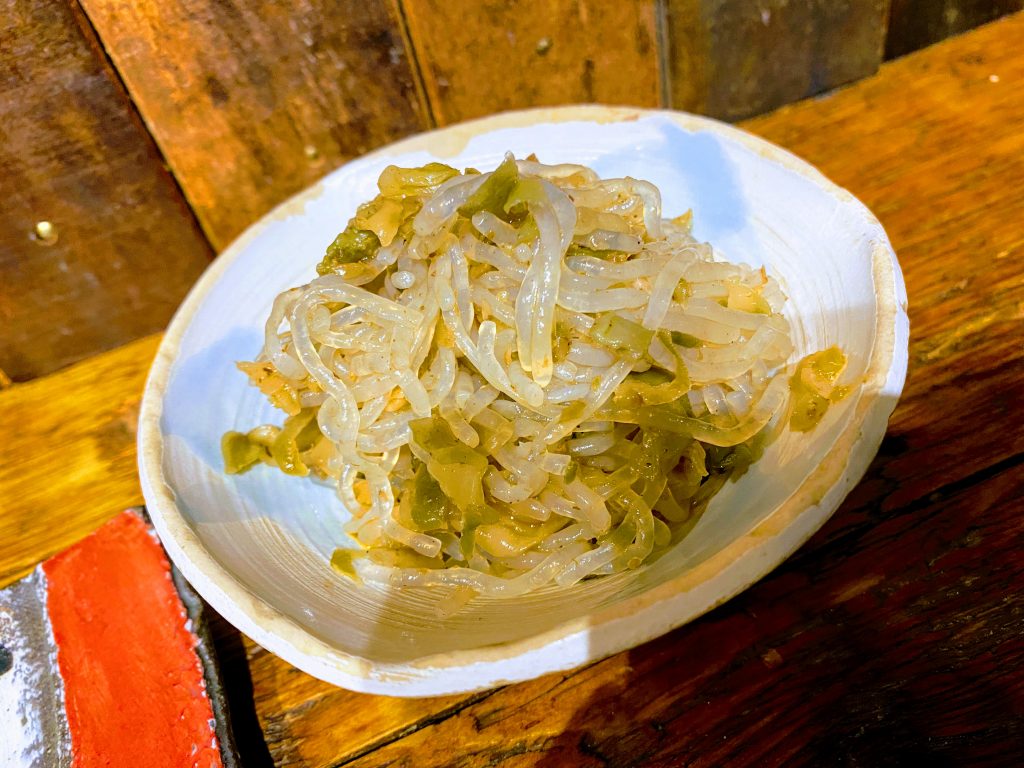 Sea urchin on the half boiled egg with roe
This is signature dish, every time yummy.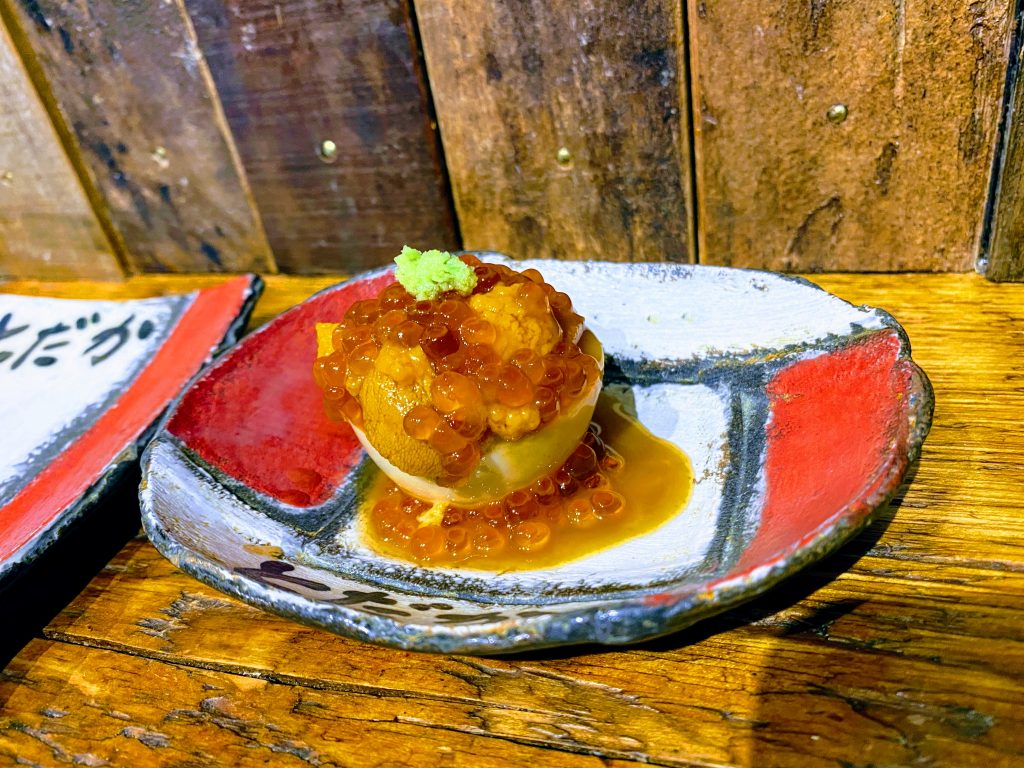 Caperini with abalone liver sauce, urchin and boiled abalone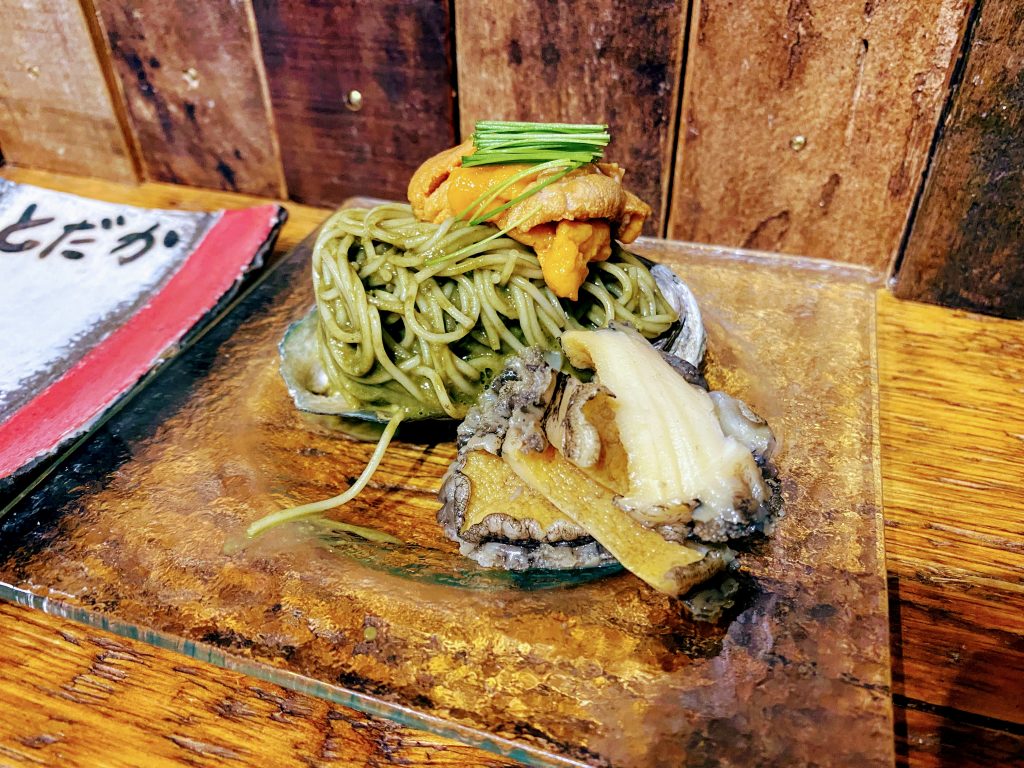 The abalone liver sauce is slightly bitter but well controlled, good combination with creamy and sweet of urchin.
Also you can add remaining urchin and roe of previous dish including sauce to the pasta, the taste would become more sweet, also change to Japanese kind of taste too.
Boiled abalone is very soft and chewy.
Fried corn tofu with fried tomato
Deep fried corn silk is on top with adding a flavor to the soup. Even the soup is clear, feeling strong bonito stock flavor. The corn tofu is naturally sweet and good combination of saltiness and bonito stock too.
The tomato, As it is feeling a sour, it has been good accent of the soup.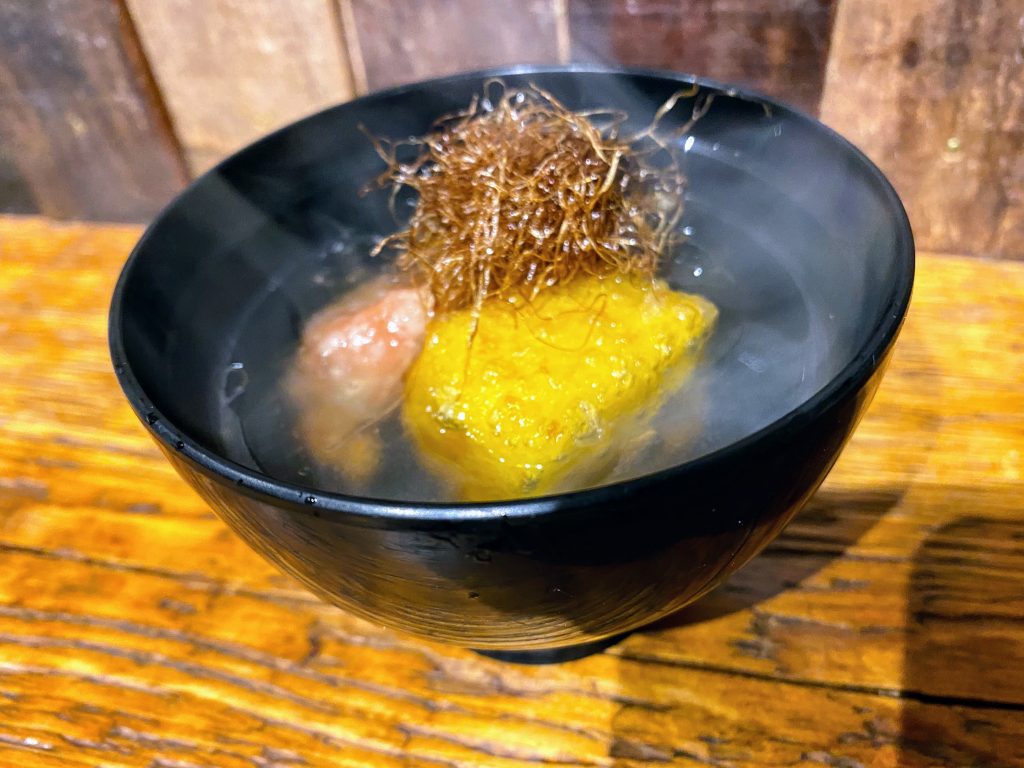 Bitter gourd pickles, Octopus with cucumber and Salted seaweed, simmered Japanese babylon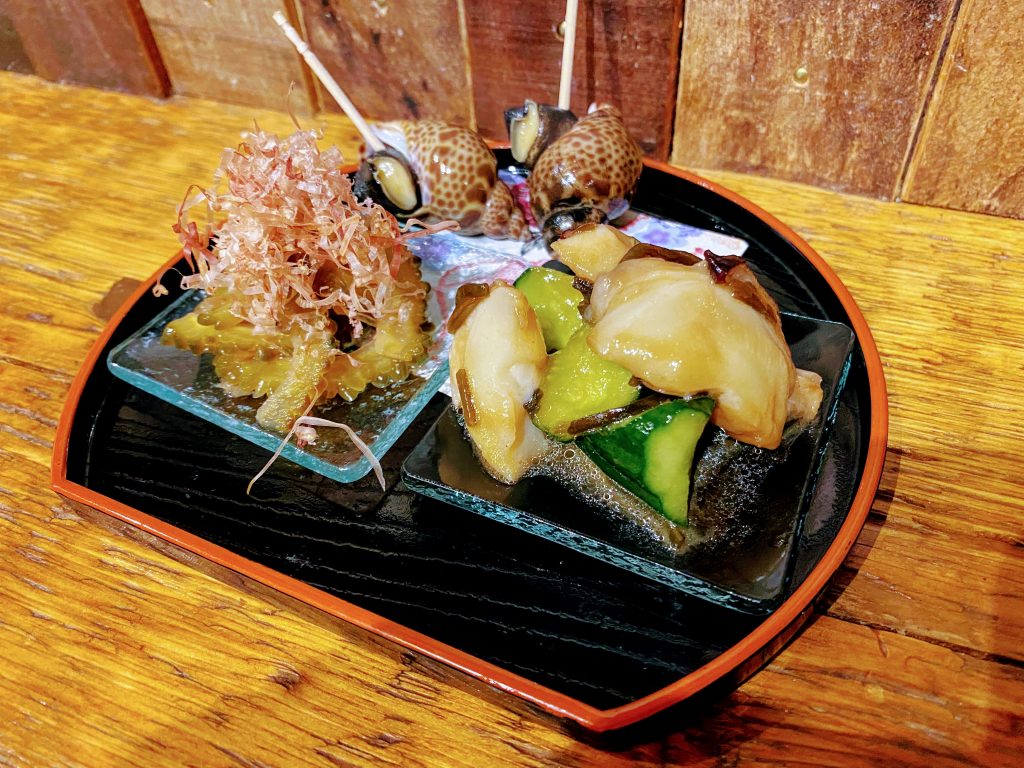 Beef fillet cutlet, corn frites, Fried herring roe on kelp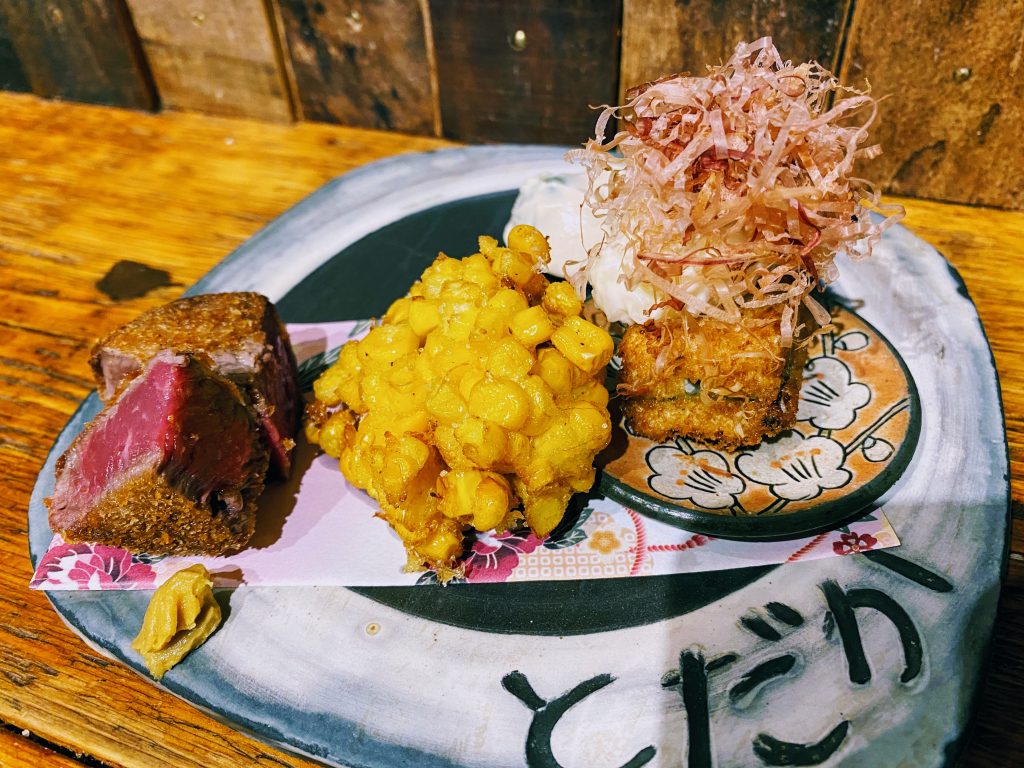 Beef fillet cutlet, is well controlled fried, surface is very crispy, but inside still being red, so it is great combination of crunch and soft beef texture.
Fried herring roe on kelp, roe on the kelp is feeling bubble, tartar sauce is on top.
Grilled eel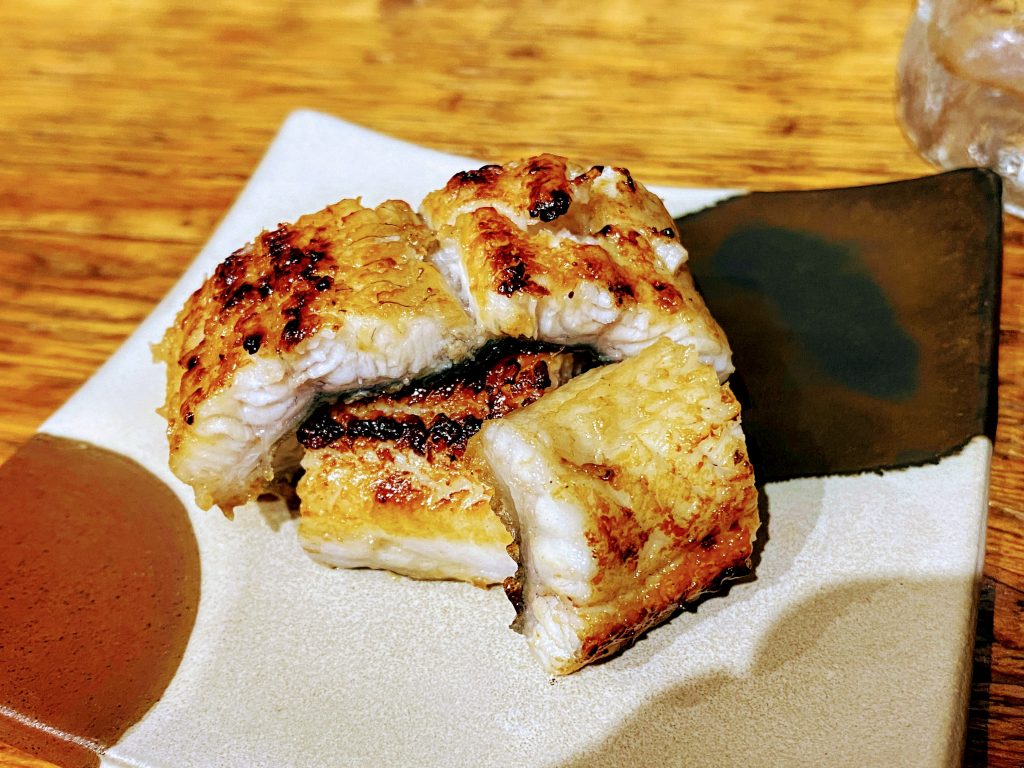 This eel is just grilled, this style of Japanese eel is called "Shirayaki". Very chewy and it is just with salt, but feeling sweetness of original ingredient.
In Japan, there is a custom that eating eel in July recover your vitality with weaken by heat in Summer.
Sukiyaki beef with spinach and Japanese scallion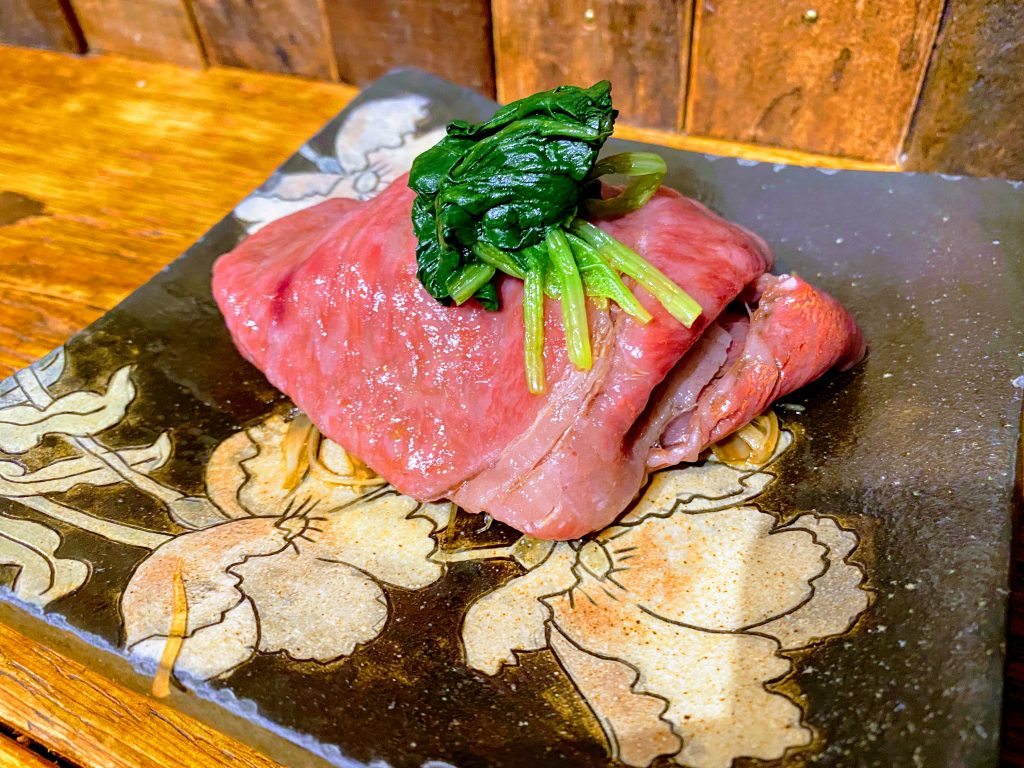 This is looks like typical sukiyaki style, but boiled Japanese scallion is bottom. Eating with egg, perfectly boiled the beef and great texture of Japanese scallion are succulent.
Seasoned rice with corn, several kind of guts, Chinese chive and chill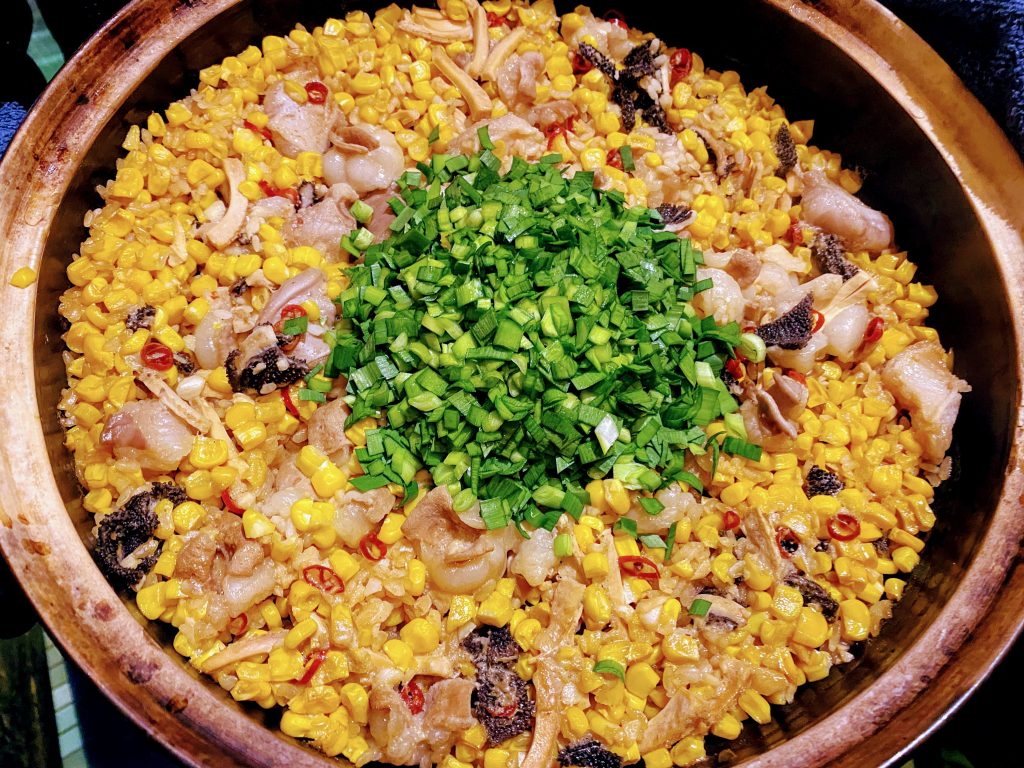 You might think guts would have bad smell, however in this dish it has well controlled, don't feel bad smell but just left rich taste. Also the chewy texture of guts are scrummy.
The corn and chili is great accent for greasy taste of rice and guts. Great combination. very yummy, and this is the thing which you can only eat here.
Not only the taste but also the visual of the food is amazing, The color of corn, chili and Chinese chive are very brilliant.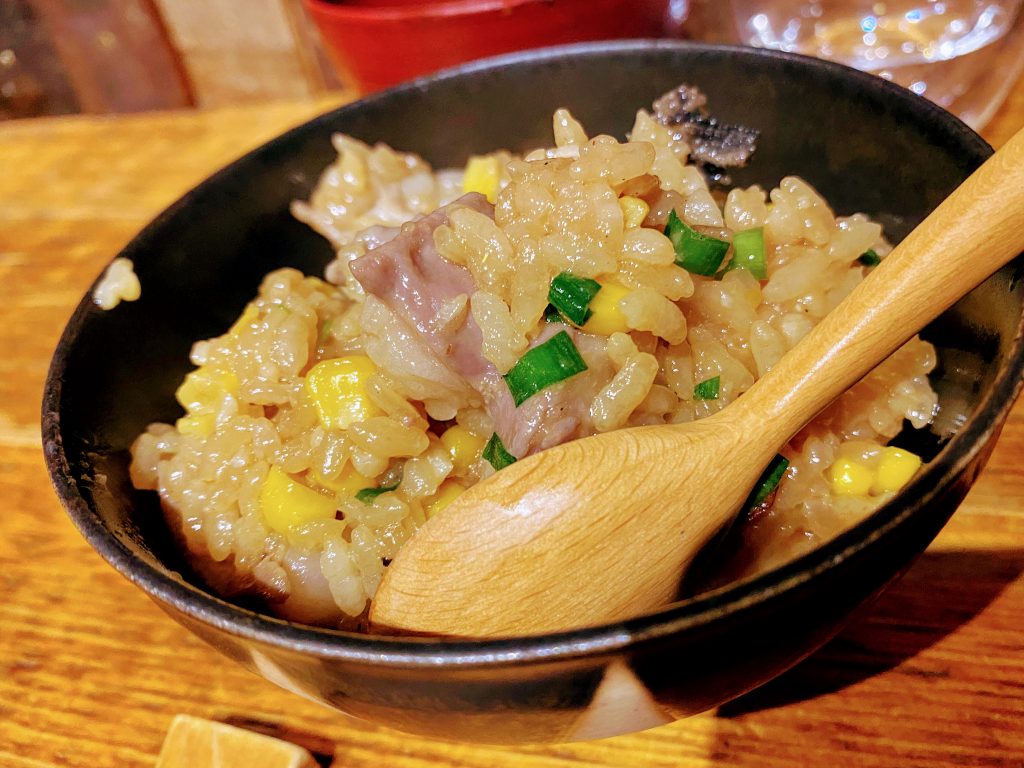 Vanilla ice cream with ama-natto (sweetened beans) on wefers sand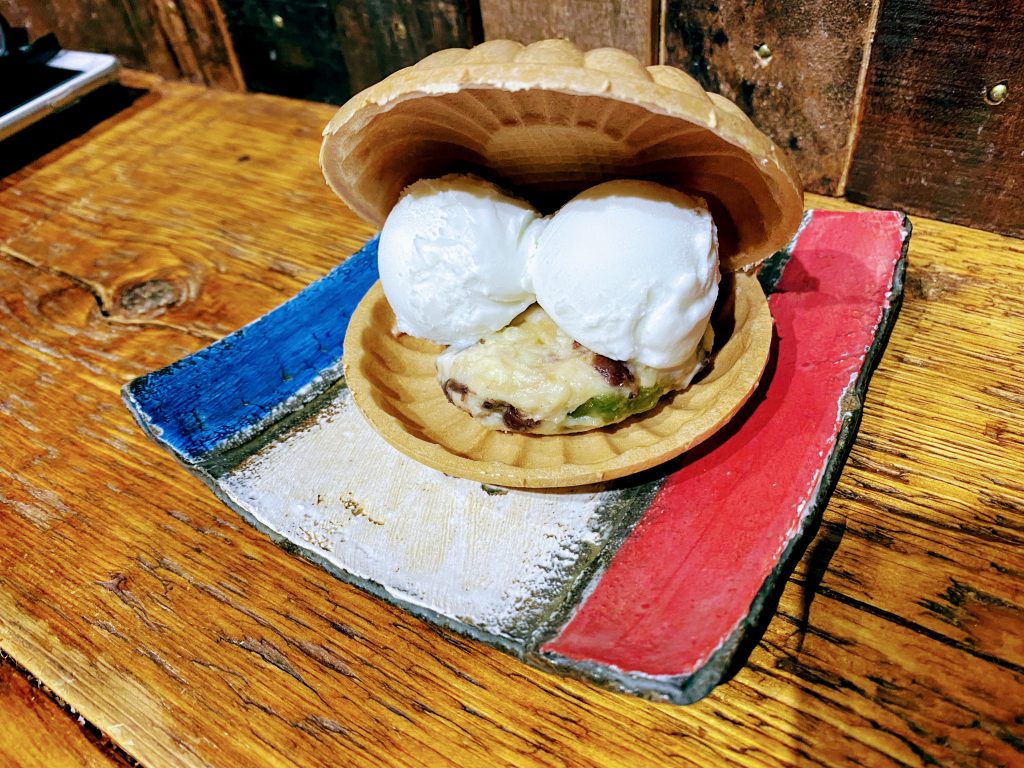 As ama-natto (sweetened beans) contains many kind of beans, so the taste is a little complex from taste of those beans.
As ama-natto is Japanese sweet and vanilla ice cream and wefers sand are western sweet, the end of course is also one of fusion and modern Japanese taste.