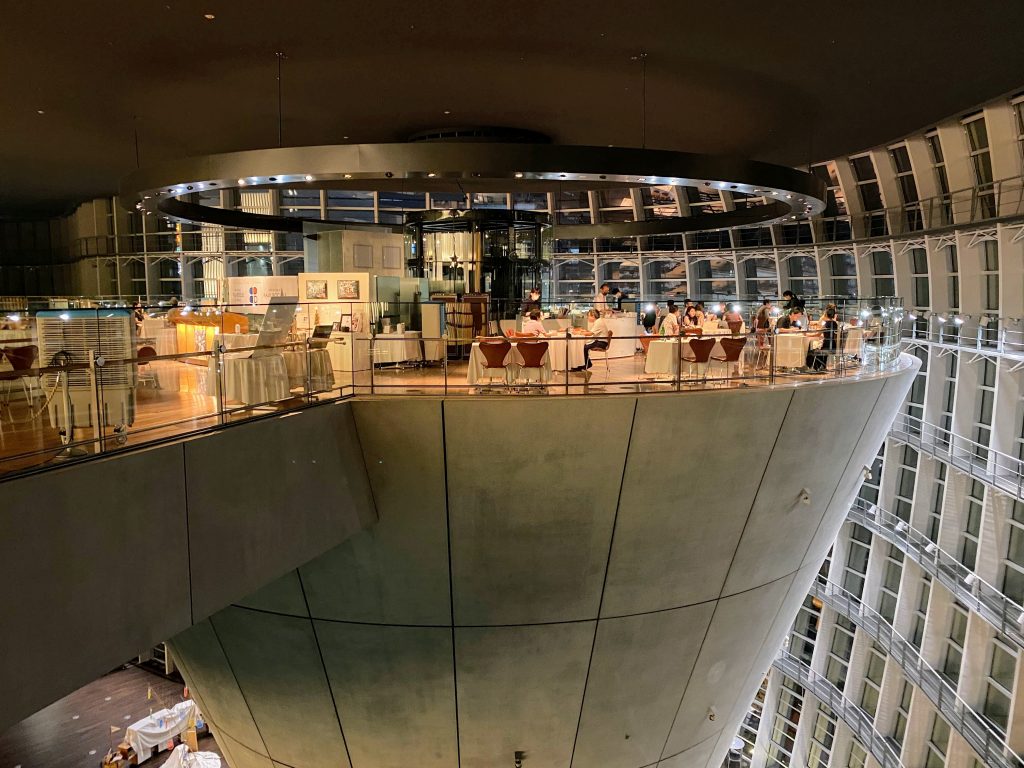 This restaurant is located at 3rd floor of The National Art Center, Tokyo in roppongi area.
The highlight of this restaurant is after 6 pm, after the art center closed, the building become quiet and dark, so this mans you can privately reserved the whole art center.
Therefore, this restaurant is perfectly suitable for your date plan, that is to come to art center afternoon, and after enjoyed the arts, have diner at this restaurant. One tips for you is this restaurant would be closed at 9 pm, so you might check good place to have drinking after the dinner.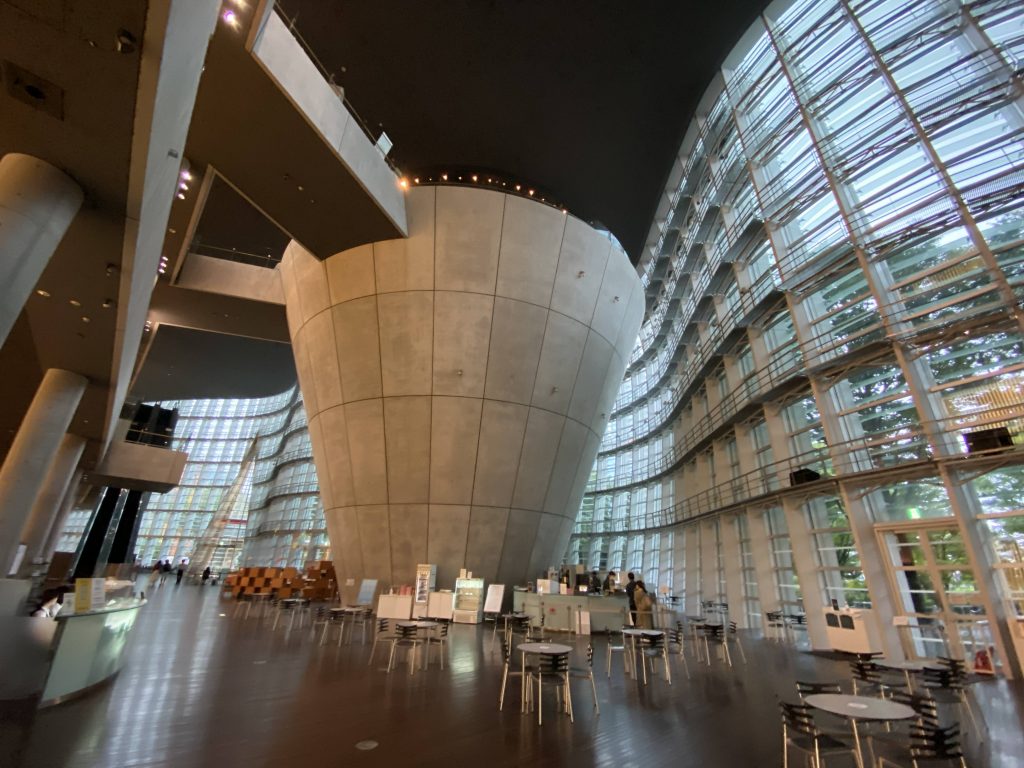 Not only place, but also the quality of dishes are excellent, as this restaurant is a brunch of BRASSERIE PAUL BOCUSE, so there is no doubt for the quality of dishes. The dishes here are not so complicated but authentic french one. But every quality is very good, you can enjoy the french cuisine here.
Also the price is very good cost performance, there are so many expensive restaurants in Roppongi area but here is one of the best reasonable french restaurant with lower budged. It could be the reason why this locates at art center.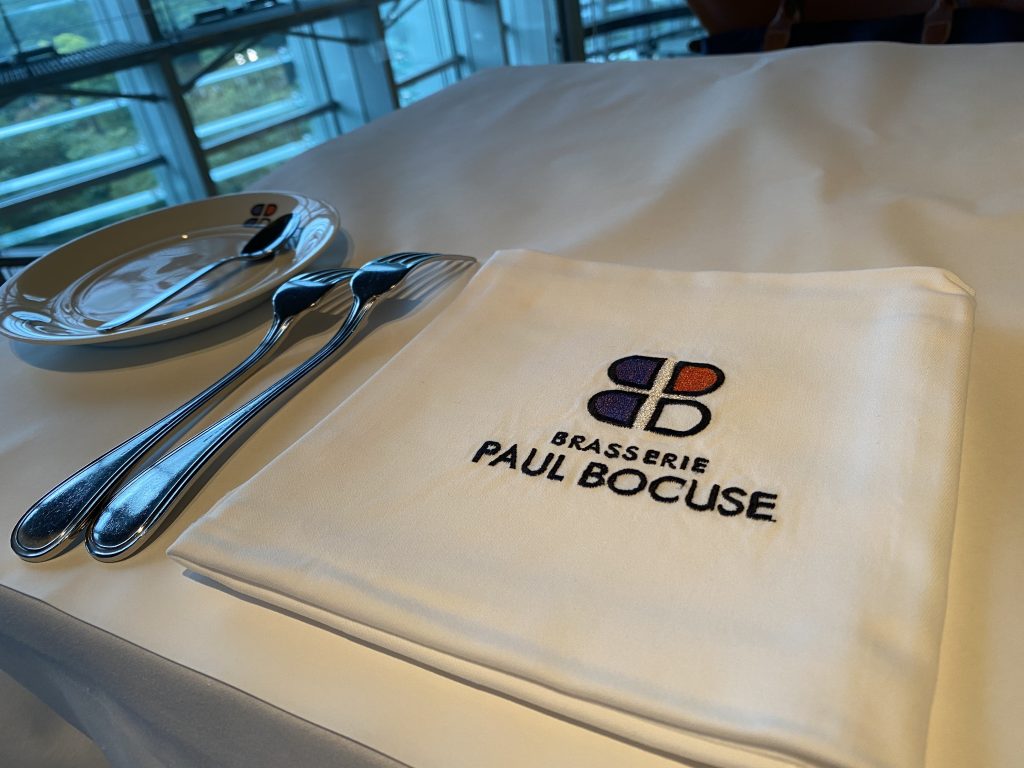 The responsibility of art center is to keep and provide opportunities for everyone to touch art culture, like the same this restaurant is good place to experience the french food history.
Must order
There are prefix courses and a la carte menu too. Following are dinner course options.
Especially monthly course is superb cost performance if you drink wines, but please note that Monthly course is required the reservation and ask them to prepare the course in advance at least one day before.
MENU ORANGE : 3800 yen – One main dish
MENU VERT : 5500 yen – Two main dishes from fish and beef
Monthly Special Course : 7000 yen – Two main dishes from fish and beef and wine paring (three glasses)
*Advance order 1day before is required.
Petit Salé and breads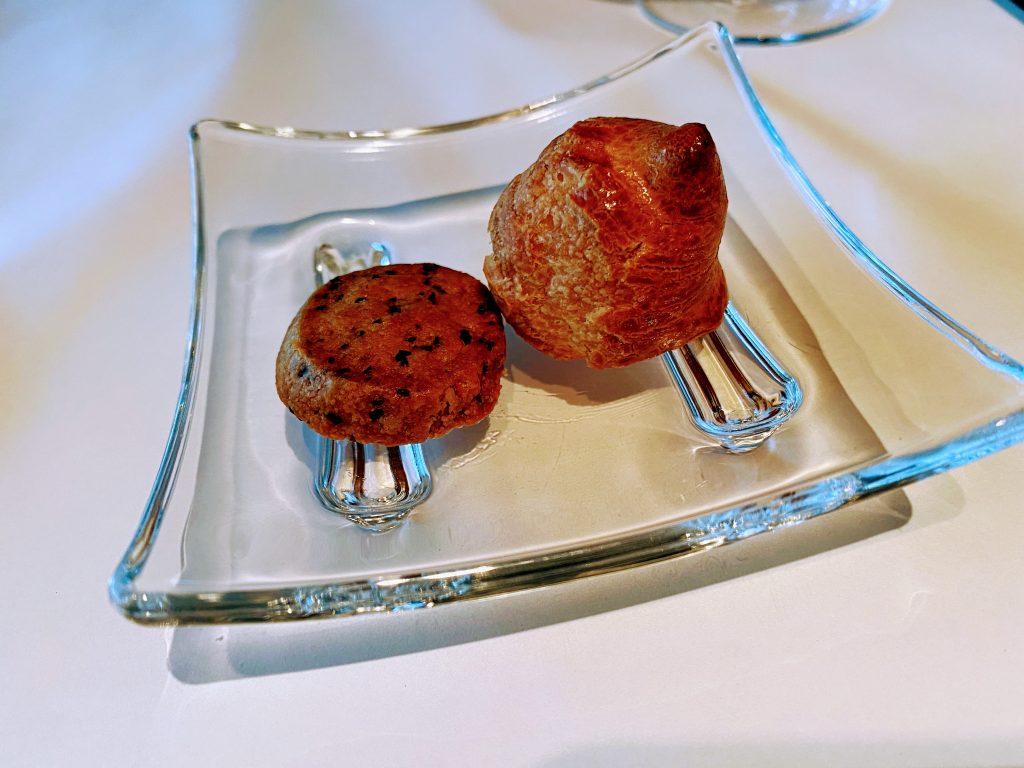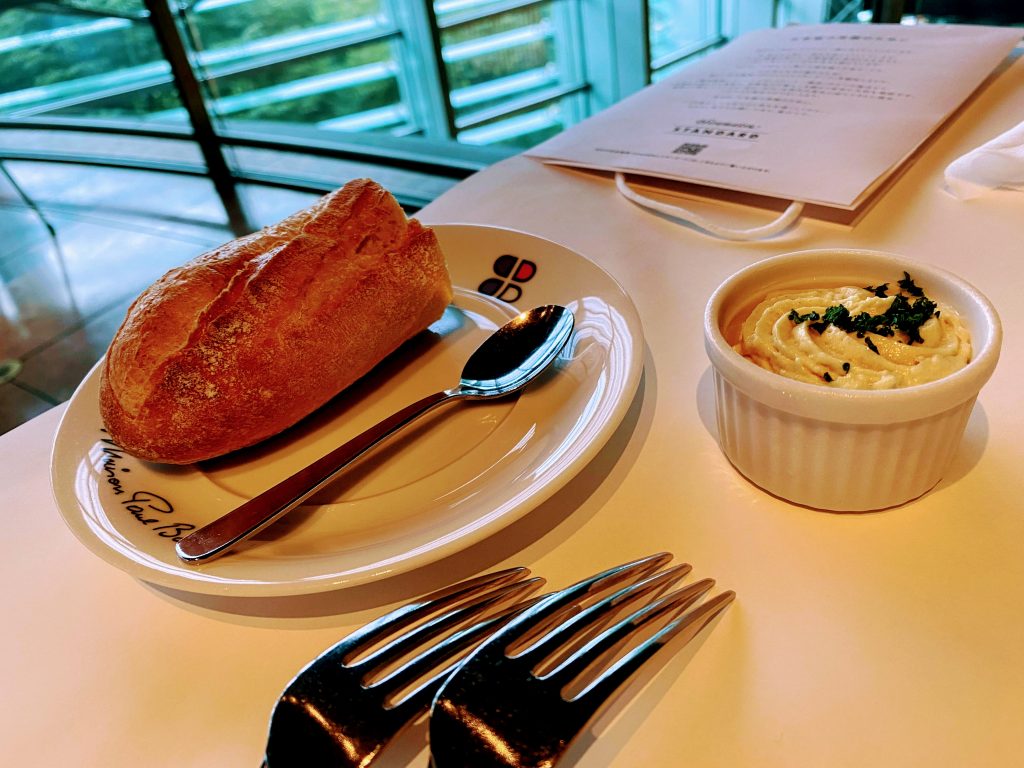 The chicken rillettes contain curry powder, good arrangement which Japanese likes, typically curry taste tend to be a casual taste, but this rillettes are well balanced and good for wine, also this is a symbolic food here.
ENTRÉE
Pan-seared duck foie gras, baked edamame bean risotto, madere sauce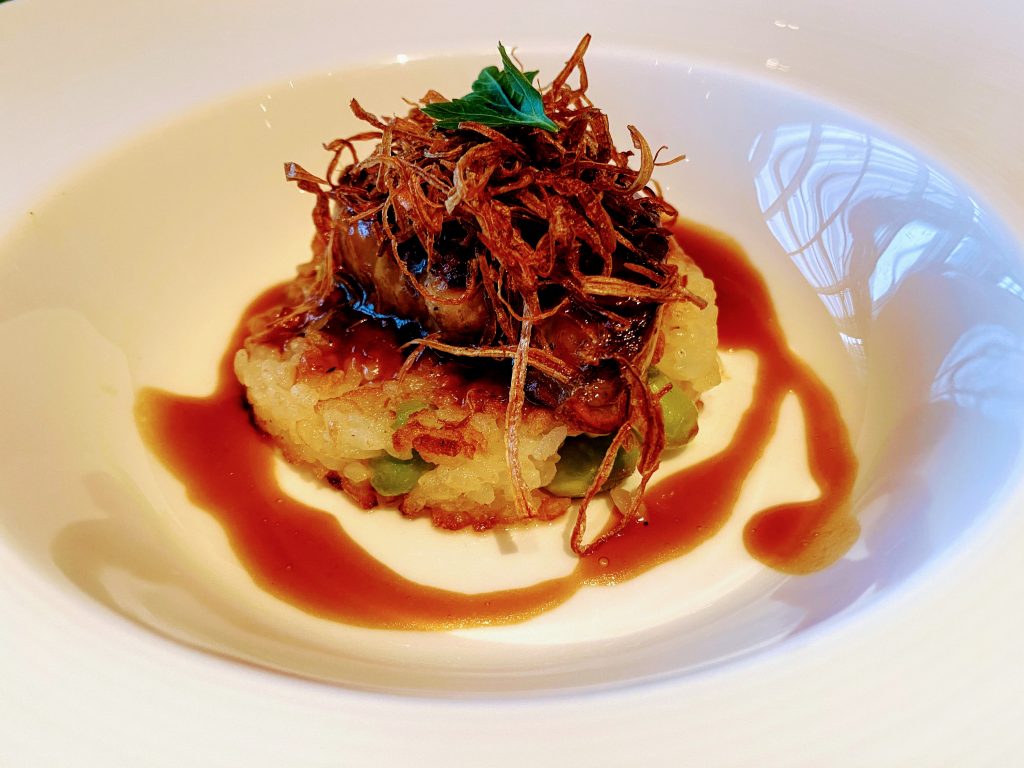 duck foie gras has been cooked well controlled, texture of the meat is very silky, and very rich without any gamy taste.
Country duck terrine, salad flavored with orange
This duck terrine is very deep taste and good refreshment of orange. Good for wine.
PLAT DU JOUR
Lyon-style Quenelle of scallops and sea bass , American sauce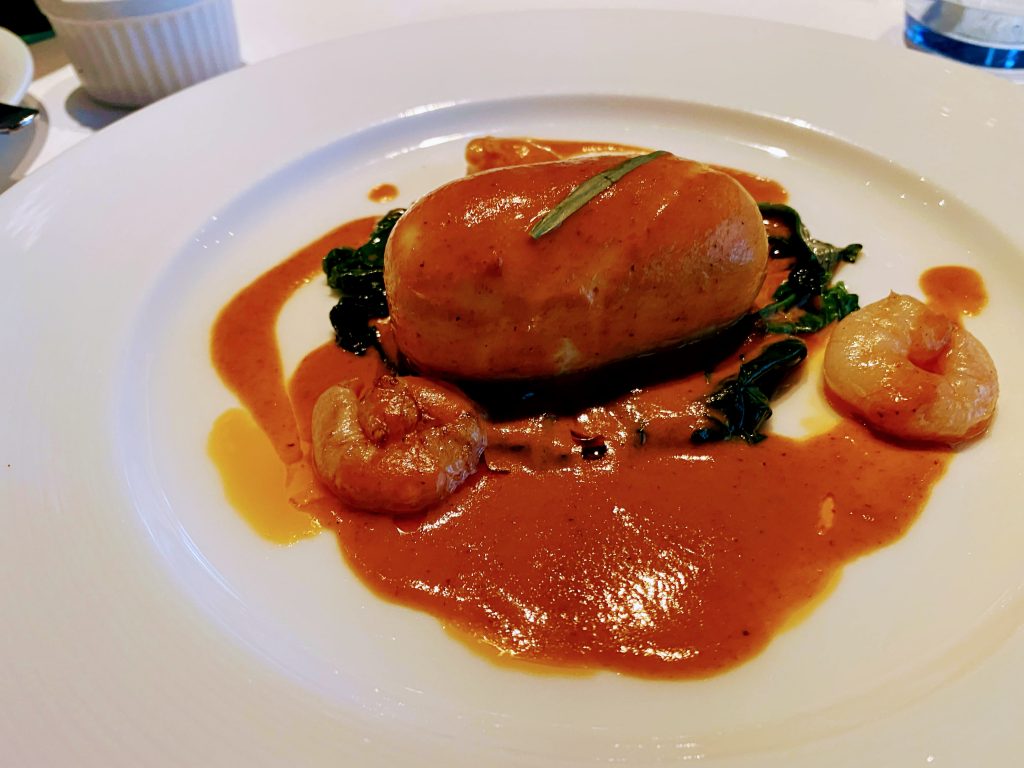 *Signature As Paul Bocuse's restaurant is near Lyon, France, this is one of signature dishes here, the quenelle is very soft and jiggly, but the taste is very rich and deep from scalops and sea bass.
The sauce is full-bodied by shrimp bease, without any fishy bad smell.
Great dish, delectable.
Roasted flank steak, horseradish sauce, fried onion.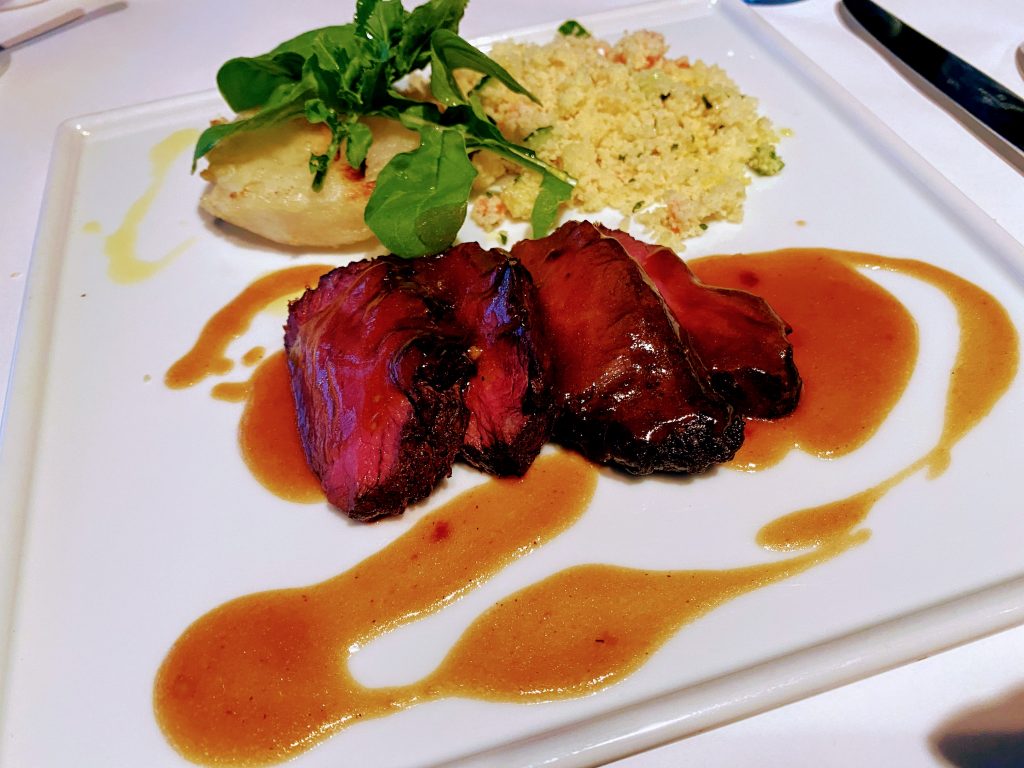 This is very simple and looks every french restaurant serves, but the grill has been perfectly controlled which could be the model of the beef grill.
Simple but difficult to serve, delicious.
Roasted sea bass fillet, fresh tomato sauce with white balsamic vinegar, pesto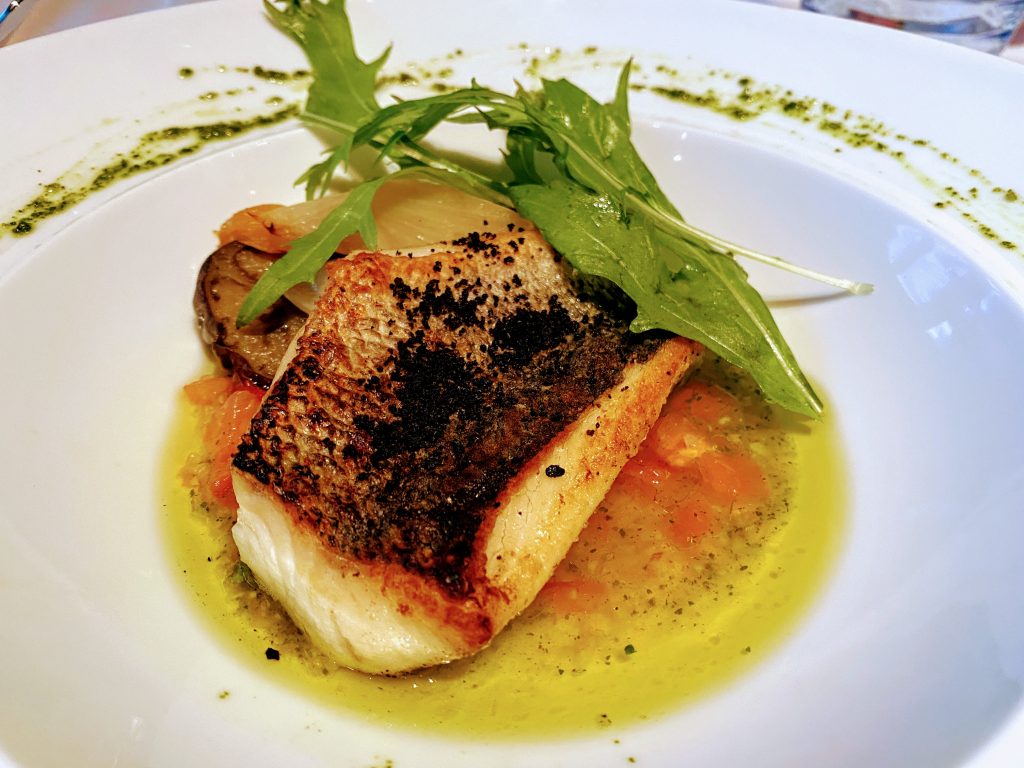 The sauce is very fresh basil and feeling sour from whit vinegar, slightly sweetness of original sea bass meat, good for white wine.
DESSERT
Special "Paul Bocuse" crème brûlée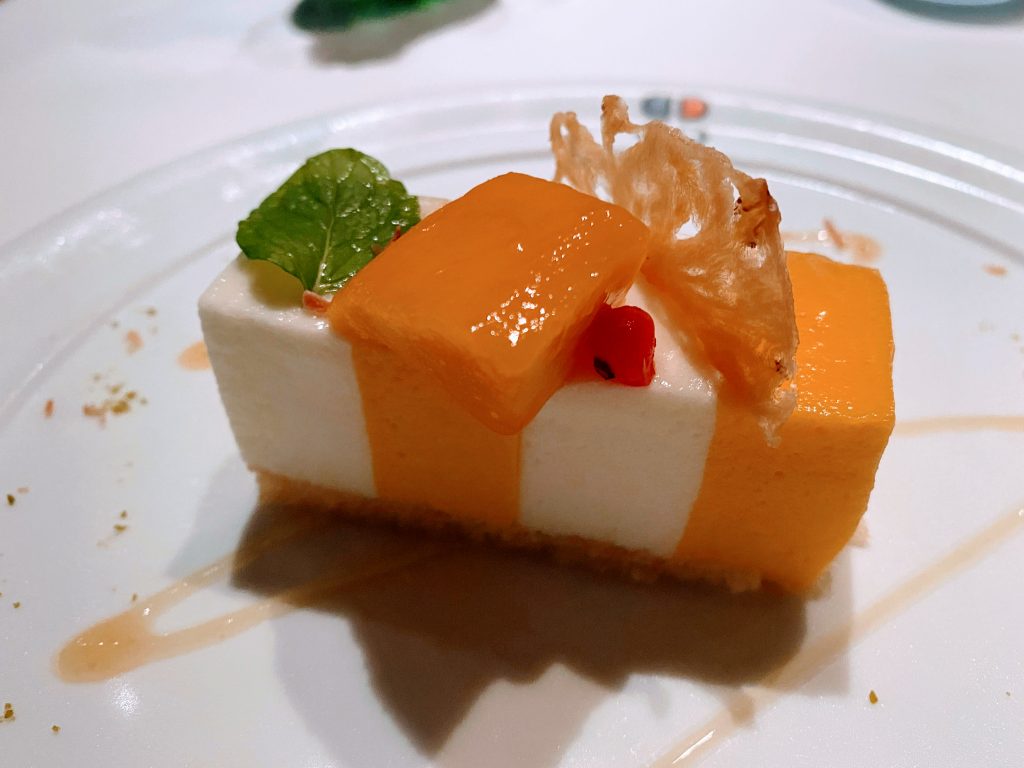 This is very soft and well balanced sweetness and freshness, luscious.
Traditional rum baba, vanilla ice cream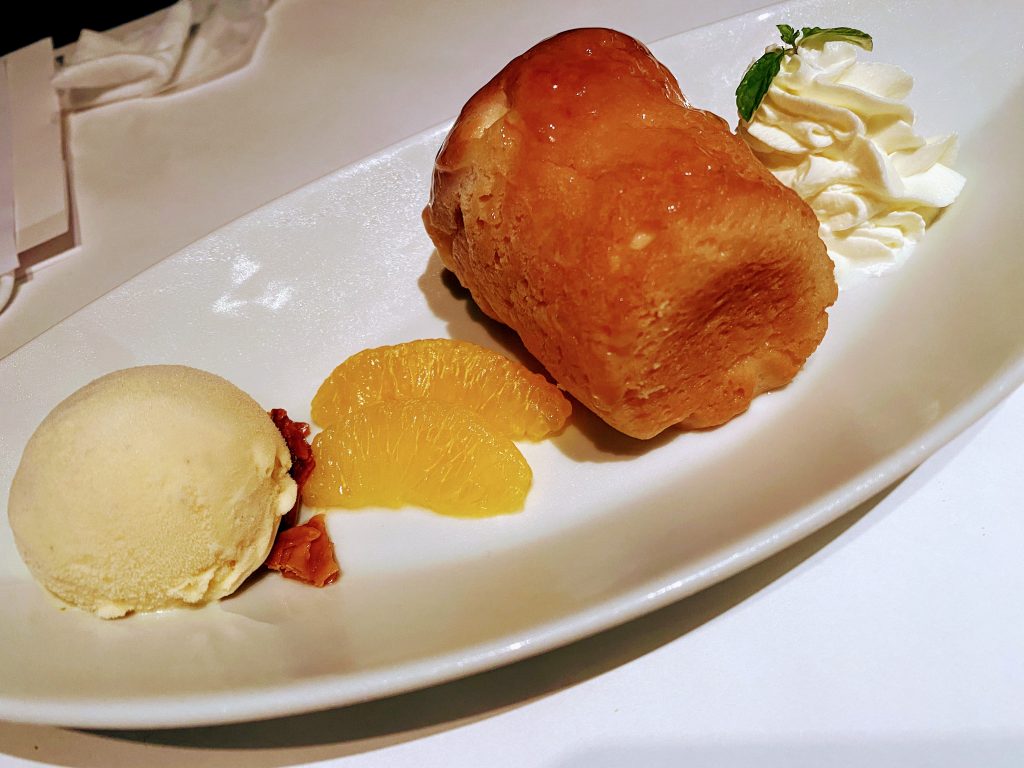 The baba is juicy like fruits, with light flavor of rum, sweetness are not so strong and can be adjust with ice cream and white cream, succulent.
Insider tips
Paul Bocuse restaurants in Japan has runned by Hiramatsu group, and this restaurant is 1st Paul Bocuse restaurant in Japan.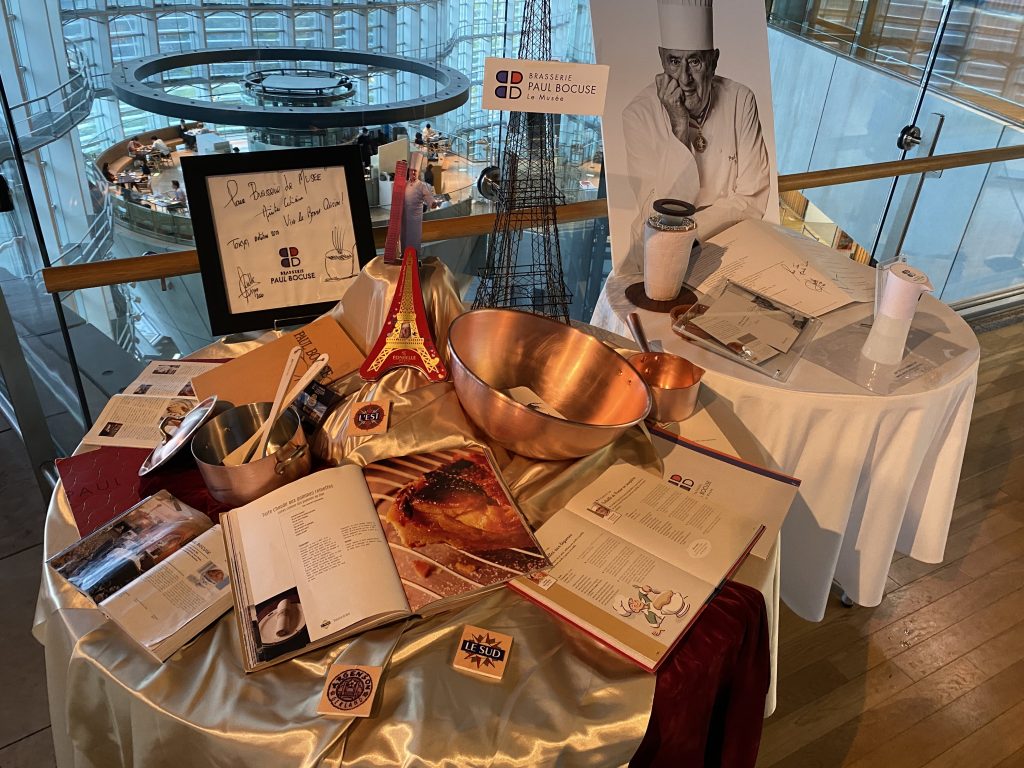 Restaurant detail
Food rating

A restaurant worth a detour, indicating excellent cuisine and skillfully and carefully crafted dishes of outstanding quality
Budget

¥5,000~¥7,000
English
friendliness

There is french menu here, foreigner sometimes come here.
Reservation
or queue

You can make reservation by Web site, it is better to make reservation one week advance.
Payment by
Cash and credit card
Site and SNS
Web site
Any other detail
Information on Google Map