Omoi no ki – 想いの木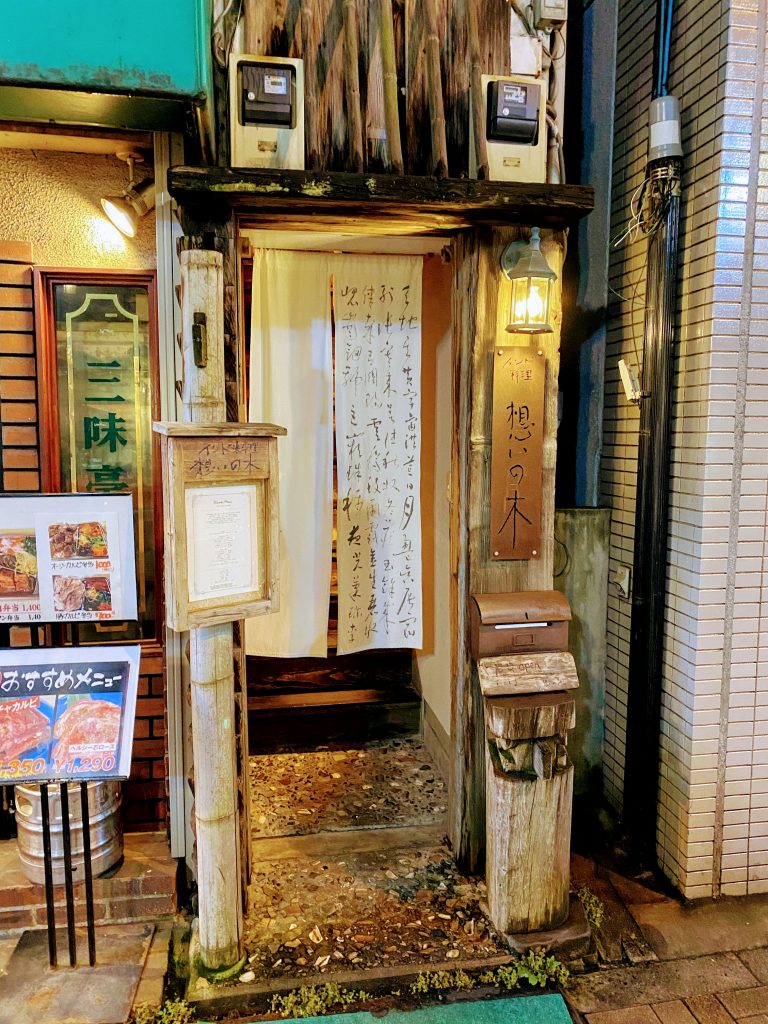 This Indian restaurant use to be at Tsukiji, and then relocated to Kagurazaka now.
Here both north and South Indian food which is cooked by Indian chef are available here, but the food is slightly different from typical authentic Indian curry restaurant which tend to be very spicy or complex taste, but the dishes here is well balanced the spices and high quality ingredients. For instance vegetables are from parents of the owner Mr. Onimaru in Fukuoka prefecture, also they are produced with less pesticide. Also fishes are delivered from Tsukiji fish market too.
One more thing, as curry leaves is seldom seen in Japan market and dried one is less quality than raw leaves, so Mr. onimaru have asked his parents to produce this, and he purchased a spice grind machine from India, and spices which is used here are grinned here by themselves at every Tuesday. (That's why opening hours in Tuesday is different than other days.) This should be one of things to showing their uncompromisingly cooked dish.
One more characteristic things here are they utilize Japanese charcoal for tandoori, so the grilled ingredients would have more flavor and become soft. Every dish are piquant but dainty, ambrosial.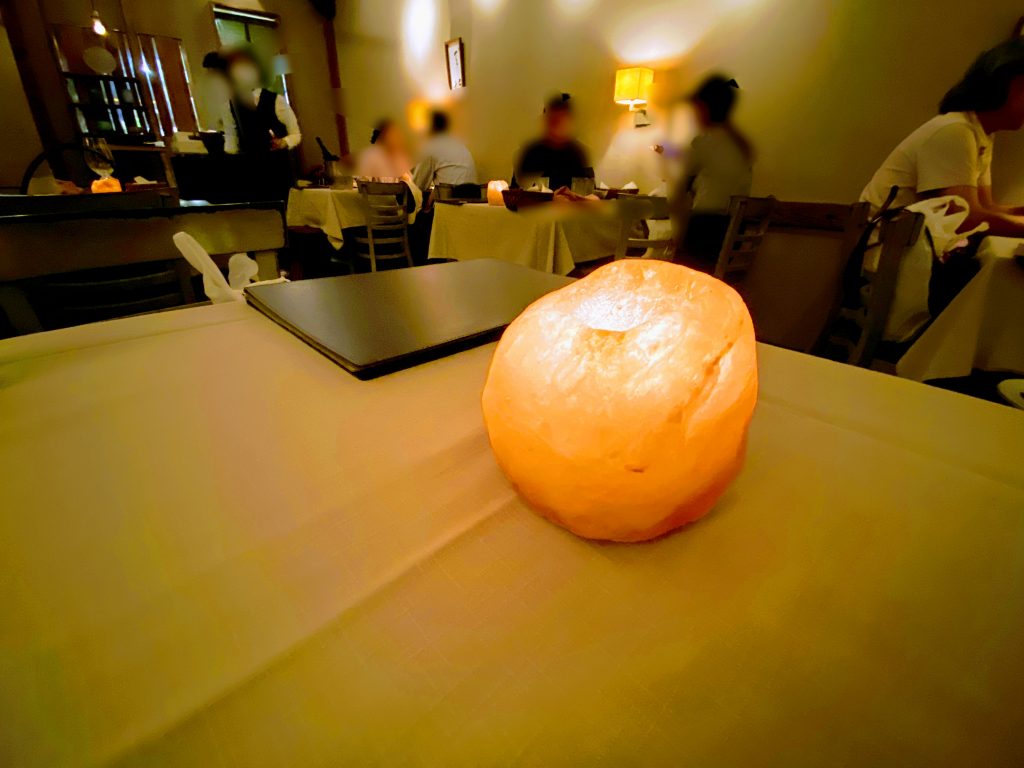 The atmosphere and their hospitality here are seems to be like a quiet french restaurant, not noisy and no bad smells too.
You may come here for your celebration with unusual feed, it should be satisfied with surprise of foods which you never tried.
# Please note that small children less than 10 years old is not allowed to be here.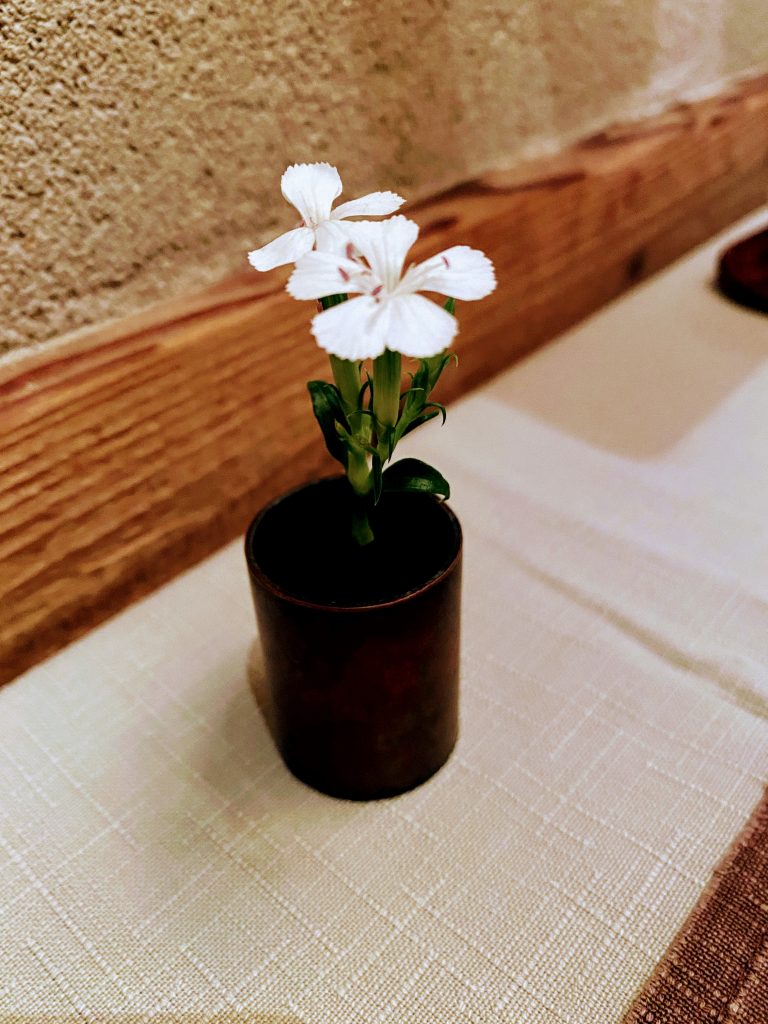 Must order
Appetizer
Papad 380 yen
Papad is an Indian appetizer, like cracker, but spices like black pepper are mixed so this is slightly spicy. Good with beer. simple but moreish.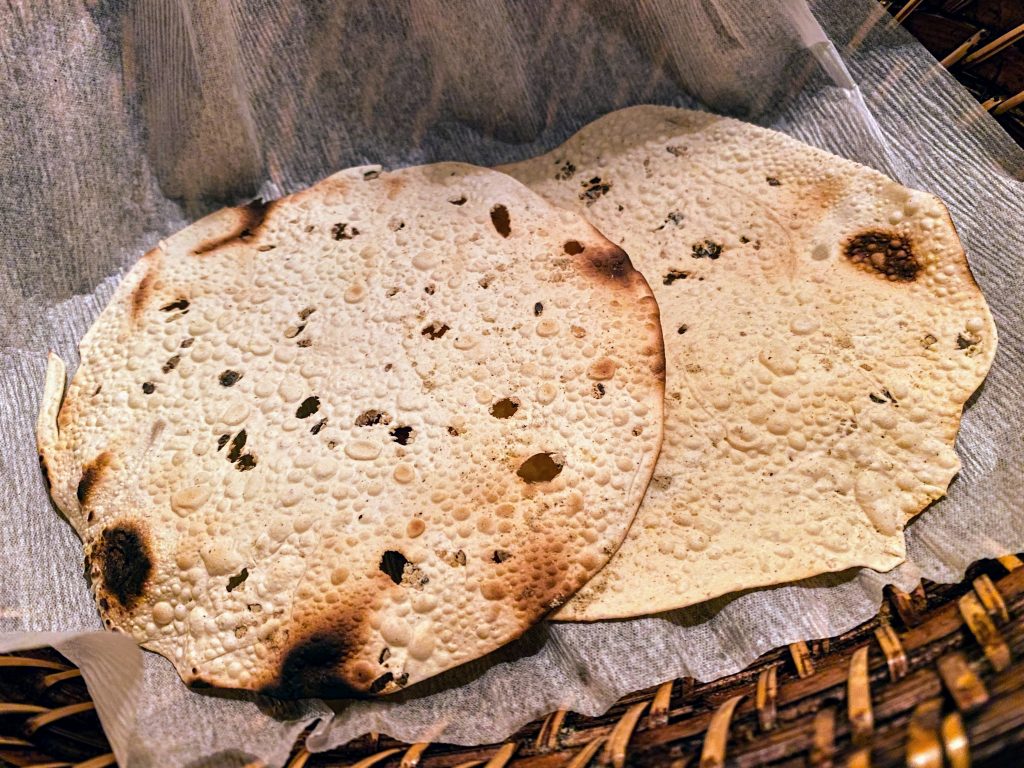 Tandoori
Their tandoori is grilled by charcoal, so they won't be hard, still keeping softer after grilled. There are two set menu options are available.
Mix tandoori set 4980 yen for 2 person, including Mawa paneer tikka, Tandoori chicken, shrimp and Meishan pork spare rib
Mini tandoori set 3480 yen for 2 person, including Mawa paneer tikka, Tandoori chicken, shrimp
Often, tandoori menu has been sold out especially late at night. Come here or reserve in advance by calling.
Meishan pork spare rib 1,180 yen (Half)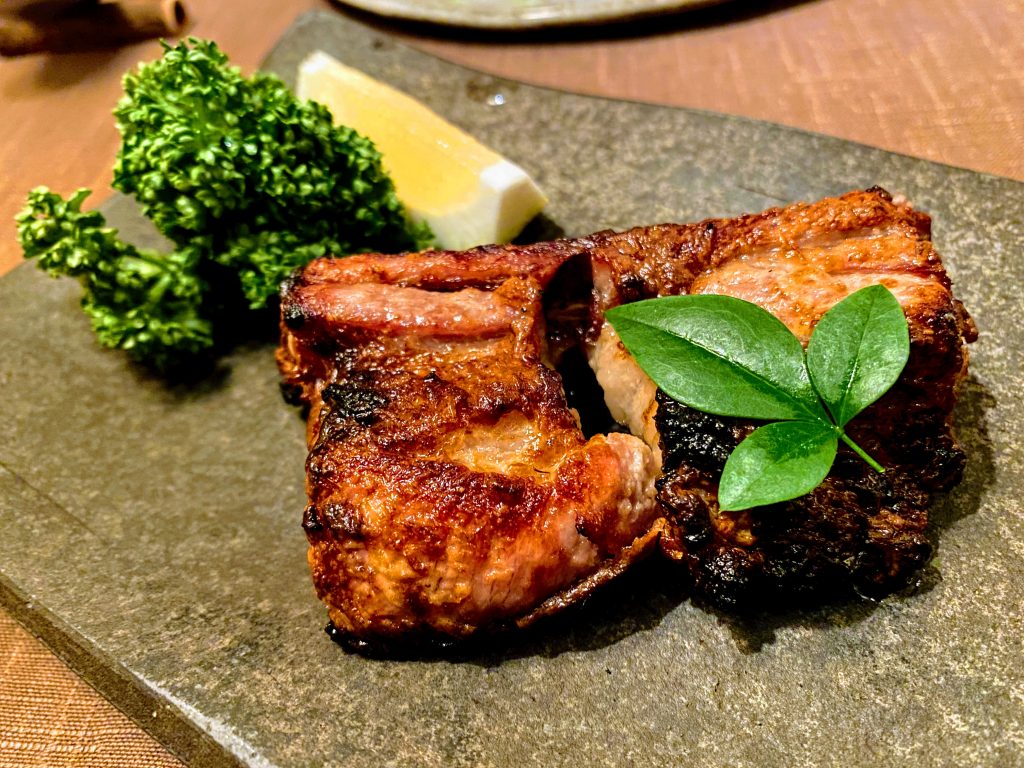 Meishan pork is ancient pork, this spare rib have sweet fat and meat are very savoury.
Also as you may know that pork is very rare ingredients in Indian cuisine, so this is one of the fusion dish between Japanese and India here.
Tandoori chicken 1,800 yen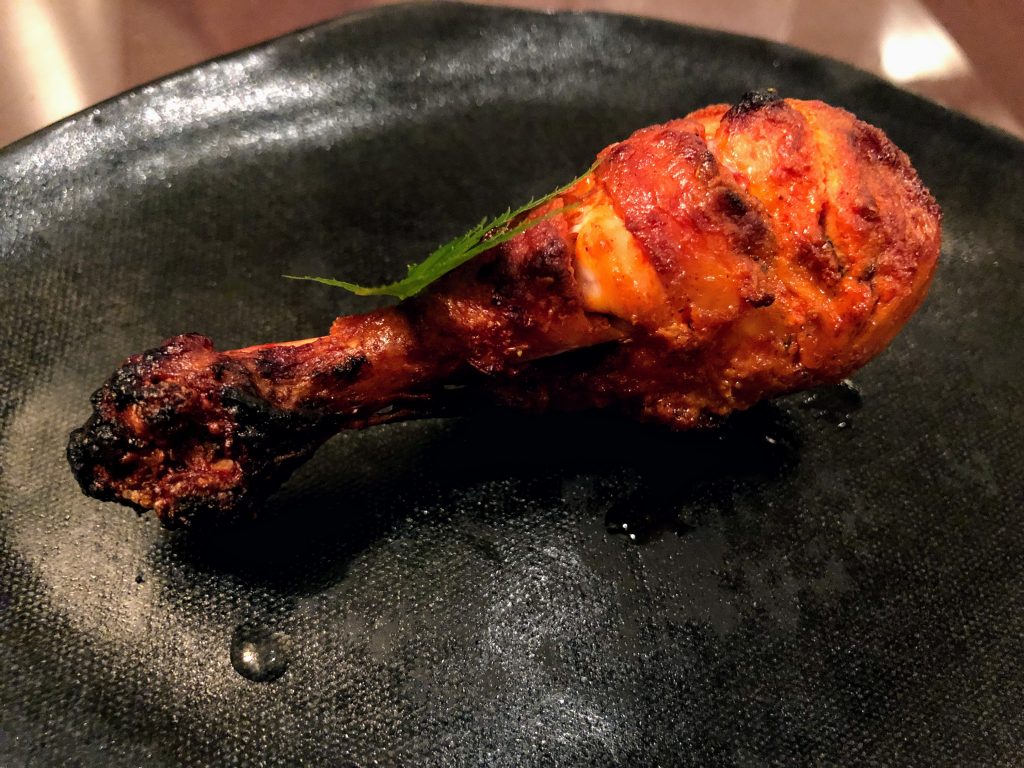 This chicken has been preserved in yogurt fro a night, as grilled by charcoal it become very soft and juicy too.
Shrimp charcoal grill 2,380 yen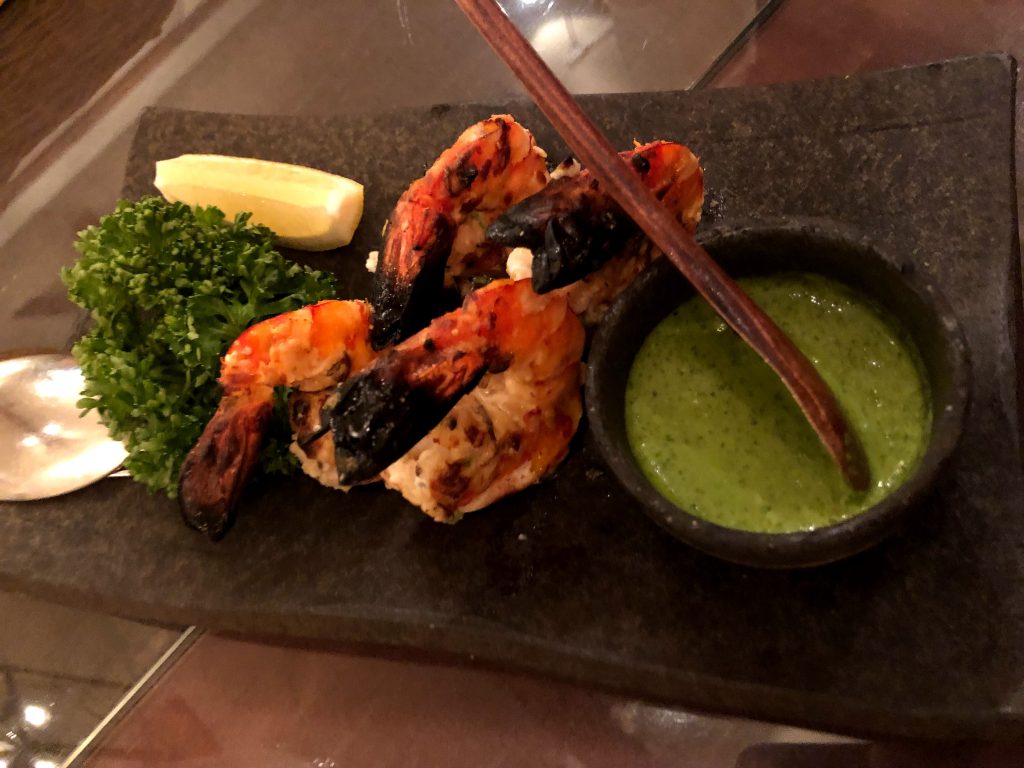 Softly seasoned shrimp by spices, great combination with fresh mint sauce.
Mawa paneer tikka 1,850 yen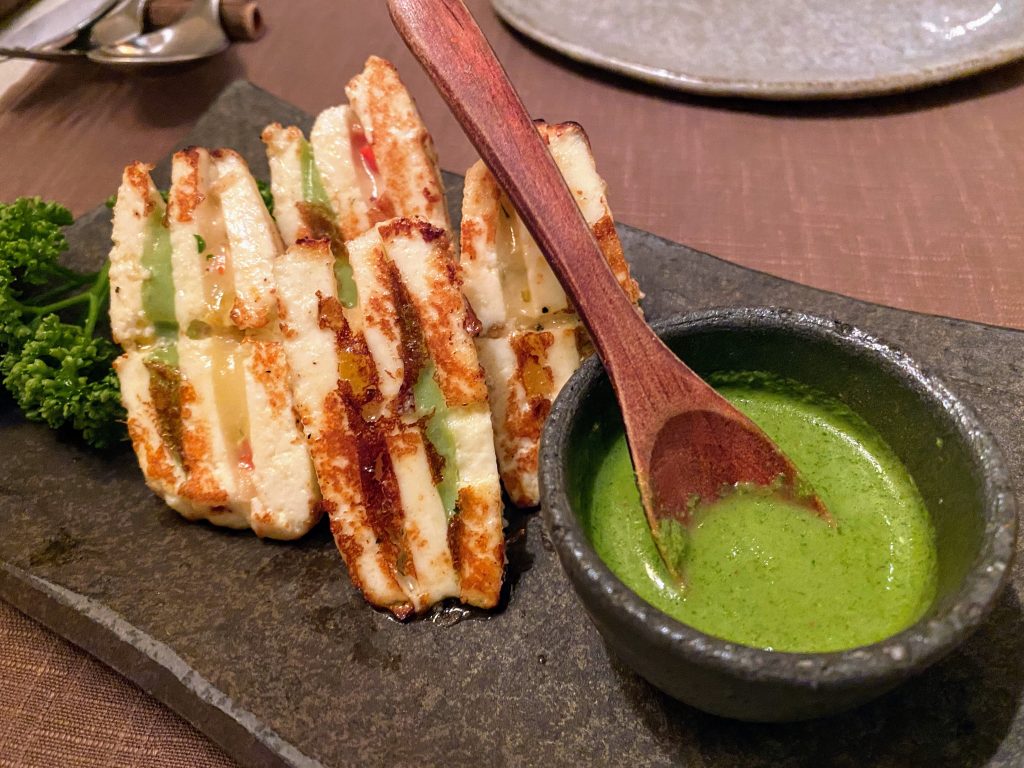 The homemade paneer are kind of a cheese which is eaten in India, the taste is very simple and slightly feeling roasting flavor and sweetness from inside ingredients.
Curry and Biryani
Punjabi chicken curry 1960 yen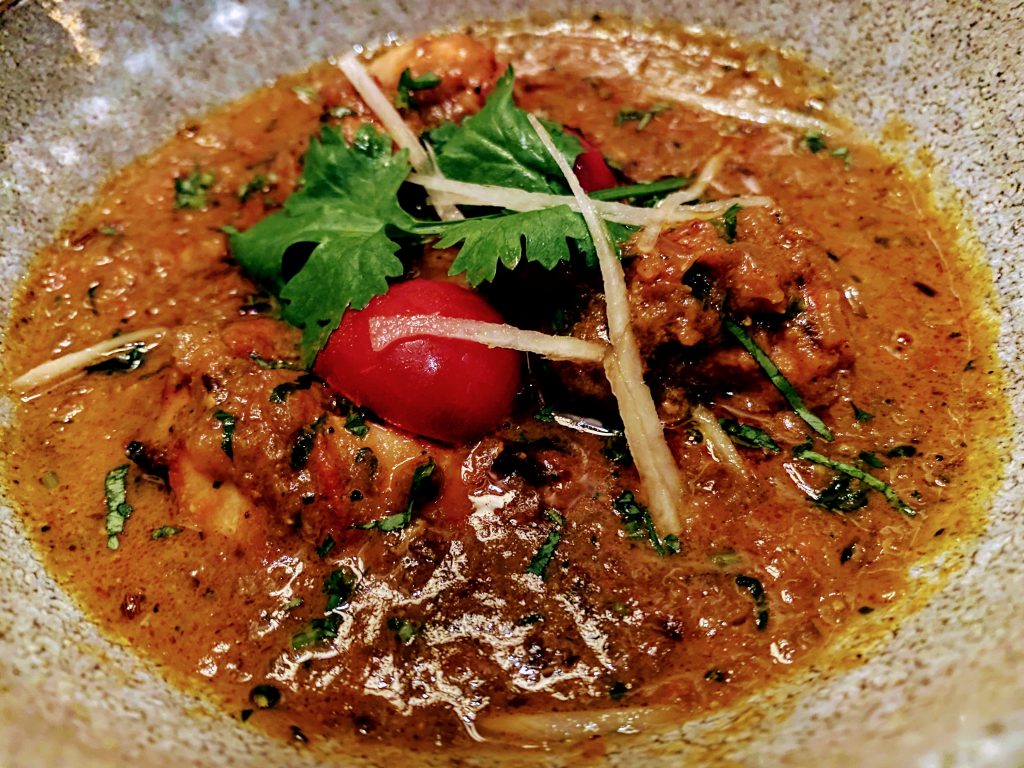 Feel the refreshing scent of cumin coriander seeds and herbs.
This is a North Indian curry with charcoal grilled chicken in onion base sauce. This must contains many kind of spices, but well balanced and don't feel bad stimulate from spices.
Butter chicken curry 1,980 yen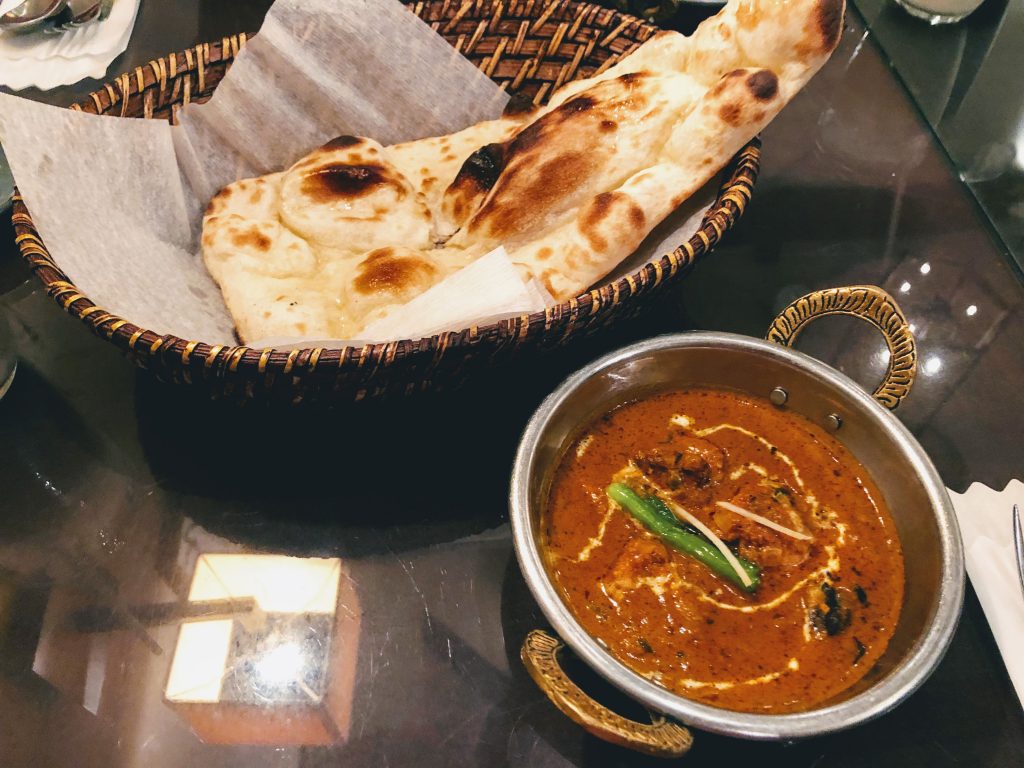 Butter chicken curry here is mild taste like typical one, but feeling slightly spiciness, scrumptious.
Garlic naan 880 yen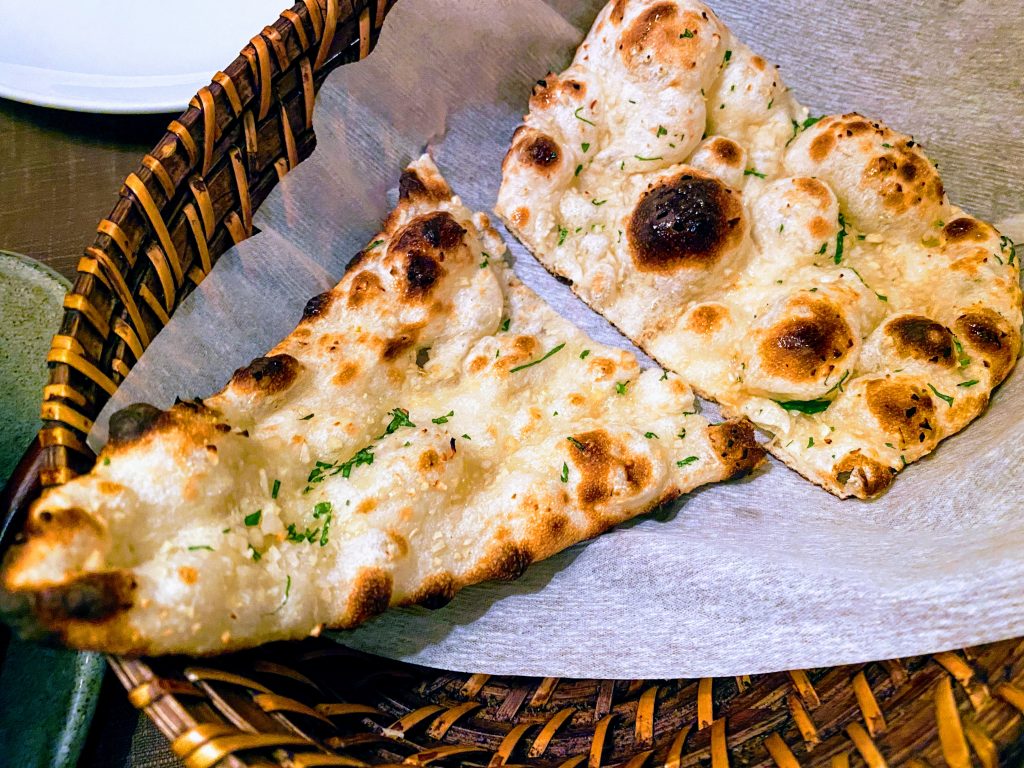 Sometimes a naan in Japan is too sweet and soft and thick, but naan here surface is crispy and chewy, the sweetness are well controlled, good with curry.
The garlic flavor is not too strong, great flavor with strong taste of curry.
Biryani Hydarabadi Chicken 2,180 yen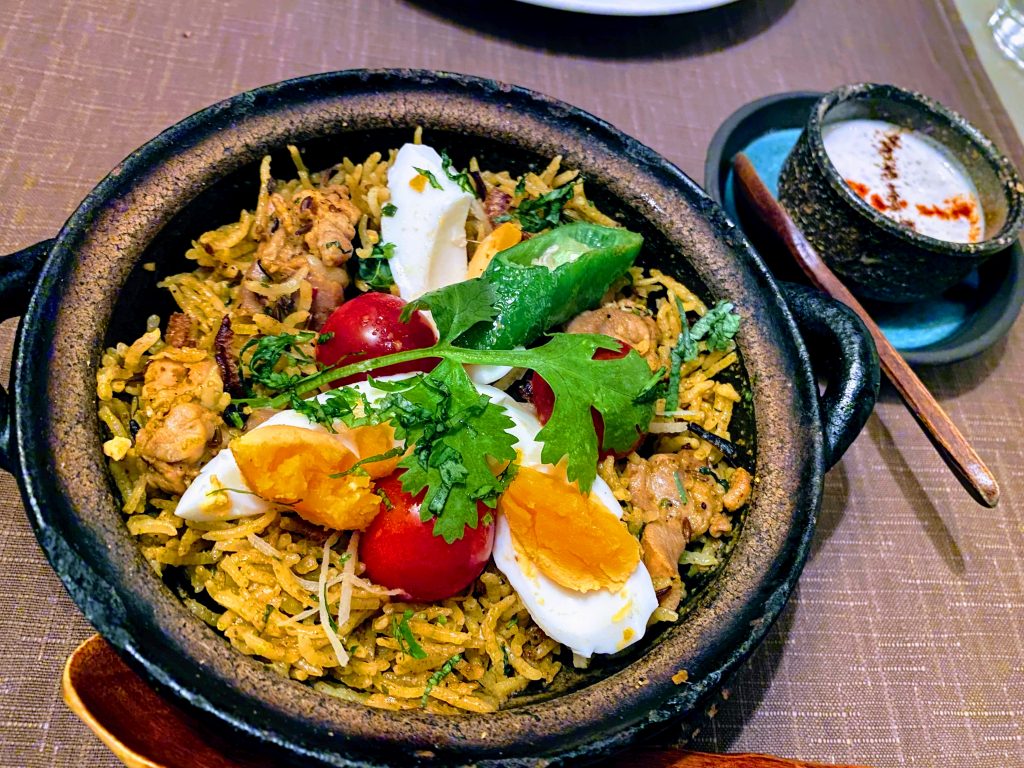 This Biryani is not every time on the menu.
Originally it was a palace cuisine in India, even though many kind of spice are used, the taste are very harmonized each other.
It takes 50 mins to be cooked, so it is better to order first.
The green chili is from Kyoto which is not hot but sweet, it is not so popular here.
Dessert
kulfi and Masala chai would be the perfect choose for closing the dinner here. Not both of them are very simple taste, but refresh your mouth.
Insider tips
Once a month, ram wold arrive to the restaurant and limited to serve. Must wait to subscribe the blog.
Restaurnat detail
Food rating

A restaurant worth a detour, indicating excellent cuisine and skillfully and carefully crafted dishes of outstanding quality
Budget

¥6,000~¥8,000
English
friendliness

There is no english menu here, foreigner sometimes come here.
Reservation
or queue

You can make reservation by calling, it is better to make reservation one week advance.
Payment by
Cash and credit card
Site and SNS
Web site
Any other detail
Information on Google Map