Yakiniku Kokokara – 焼き肉 ここから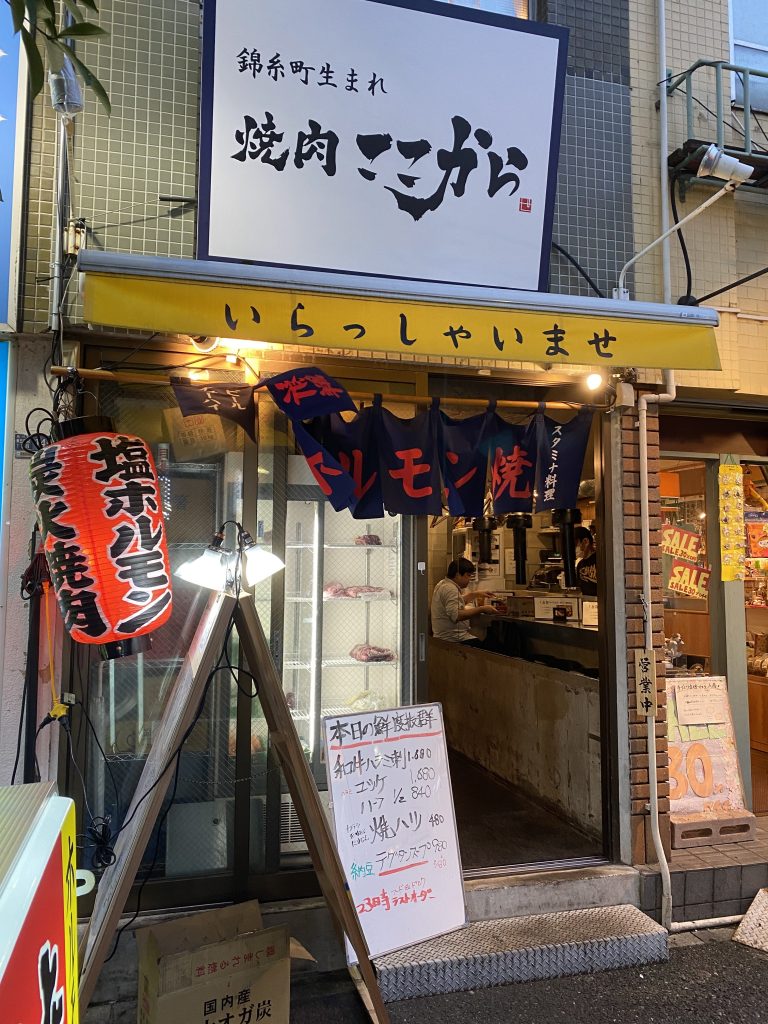 Yakiniku kokokara is a yakiniku restaurant which has many brunch restaurants in Japan. This restaurant is known as legendary meal plate and great cost performance foods.
This restaurant has opened the first brunch at Kinshicho, but soon opens many brunches in not only Tokyo, but also in Japan.
Even the most of beef is from US or Canada, the processing and they made effort for the way to serve, they are very yummy. Not only beef but also other meals are yummy too.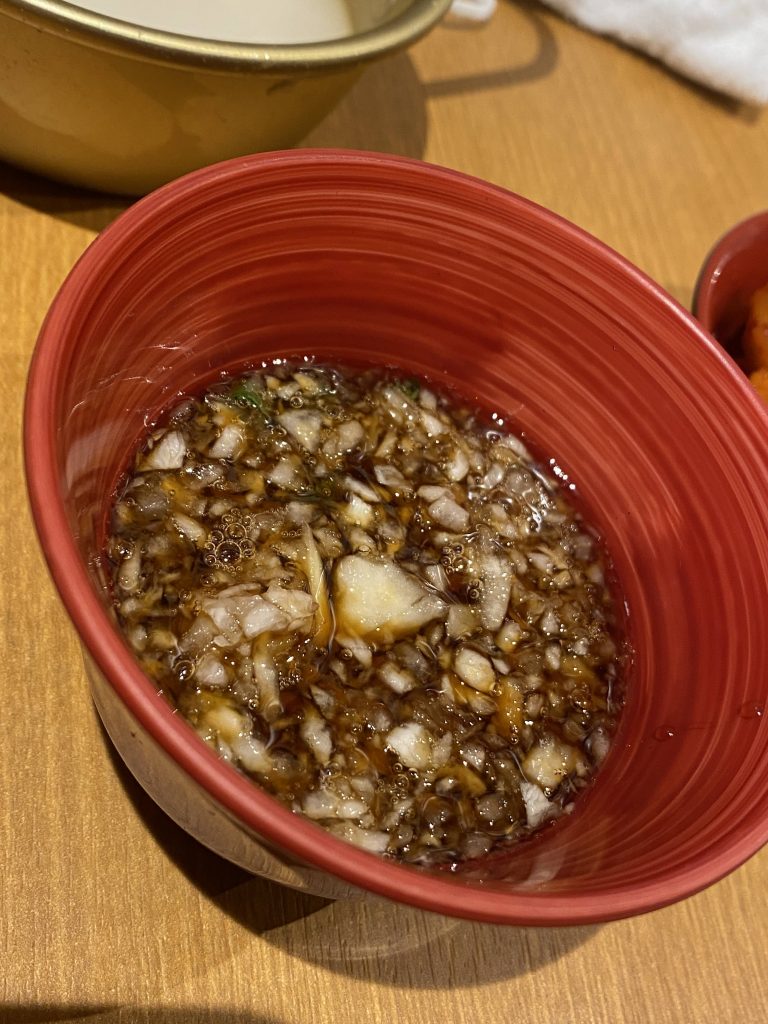 Must order
Legendary meat plate Jr – 伝説盛り Jr 2980 yen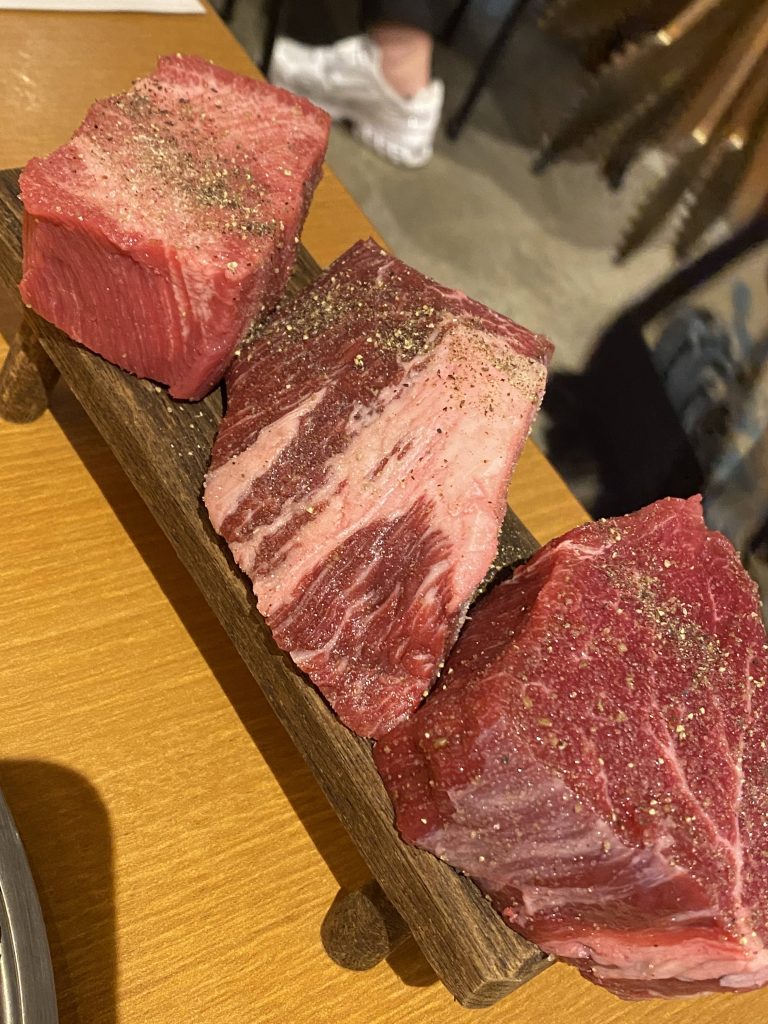 Signature* When you come to this restaurant, you must order this plate. There are two options and Legendary meat plate Jr is half portion.
# Above picture is Jr(half potion) one
The beef block is very huge, looks like a steak, the plate includes tongue, outside skirt, and fillet, and each one is so huge and very thick. The height is over 3cm. This beef block would be grilled and cut by staff, so don't worry.
This plate is originally eaten by staff after close the restaurant, and as the staffs get so tired, they are too lazy to cut meals, so they eat the remaining beef without cutting. And then some customer find it and start eating there.
Tongue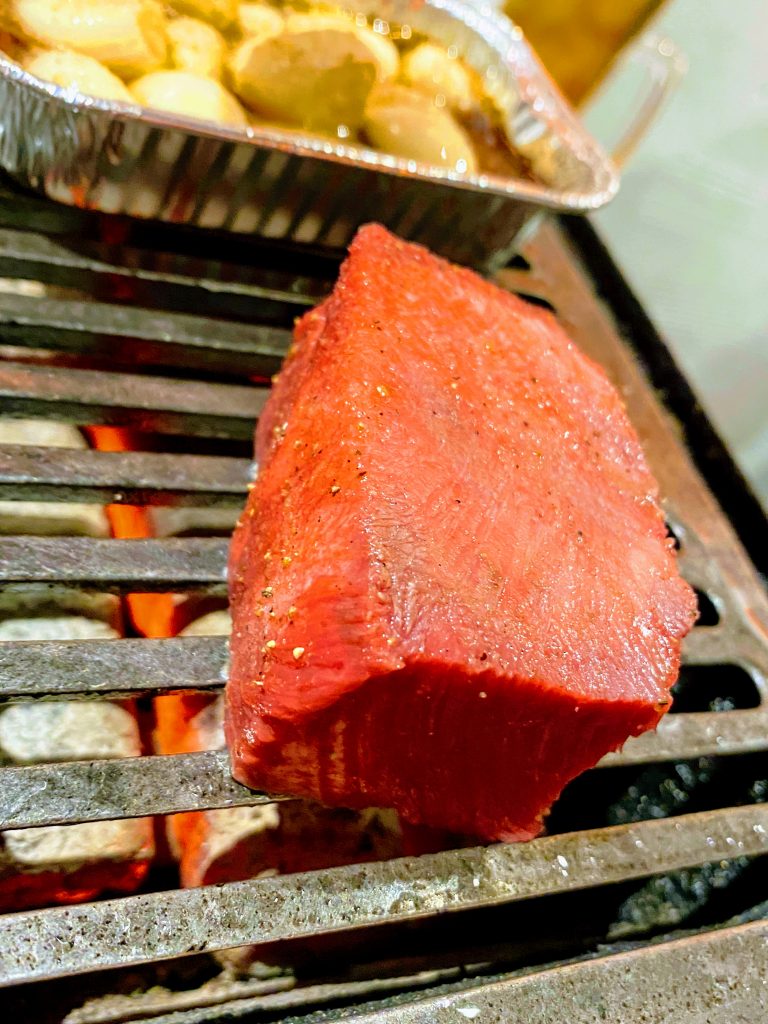 Outside skirt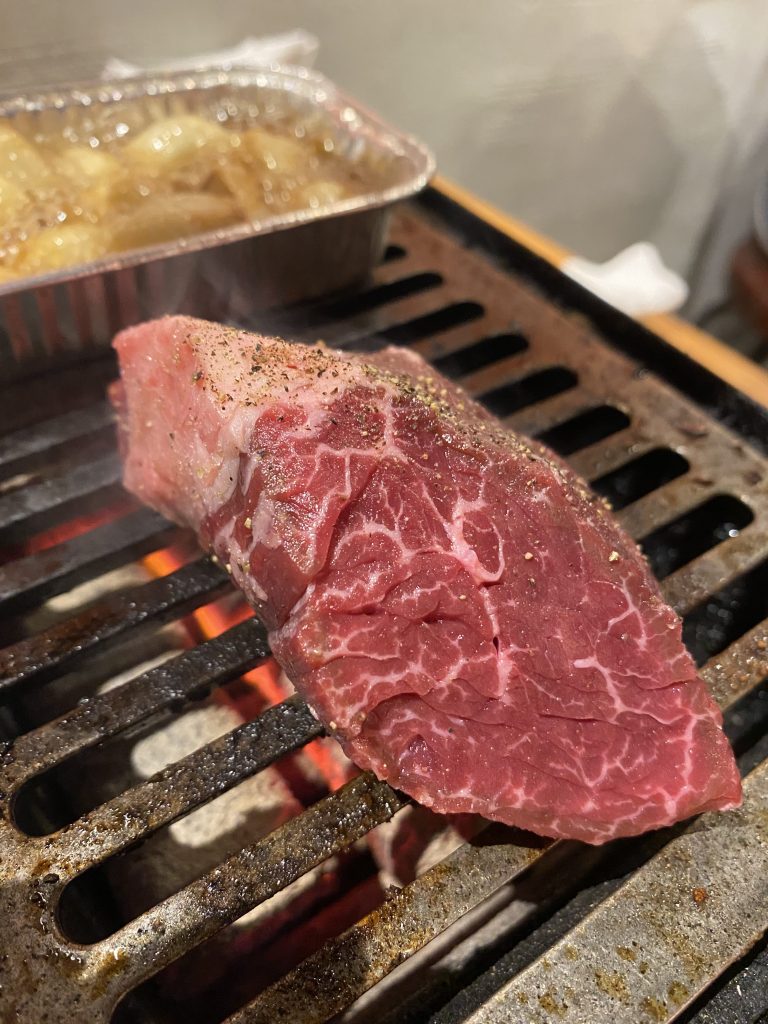 Fillet, the fillet is grilled at kitchen and served like stake, with green onion and gried garlic. The sauce is Japanese style soy stake sauce, so a little sweet and salty. But this is good combination with simple fillet taste, yummy.
Mix guts Medium – おまかせ闇盛り 中 1580 yen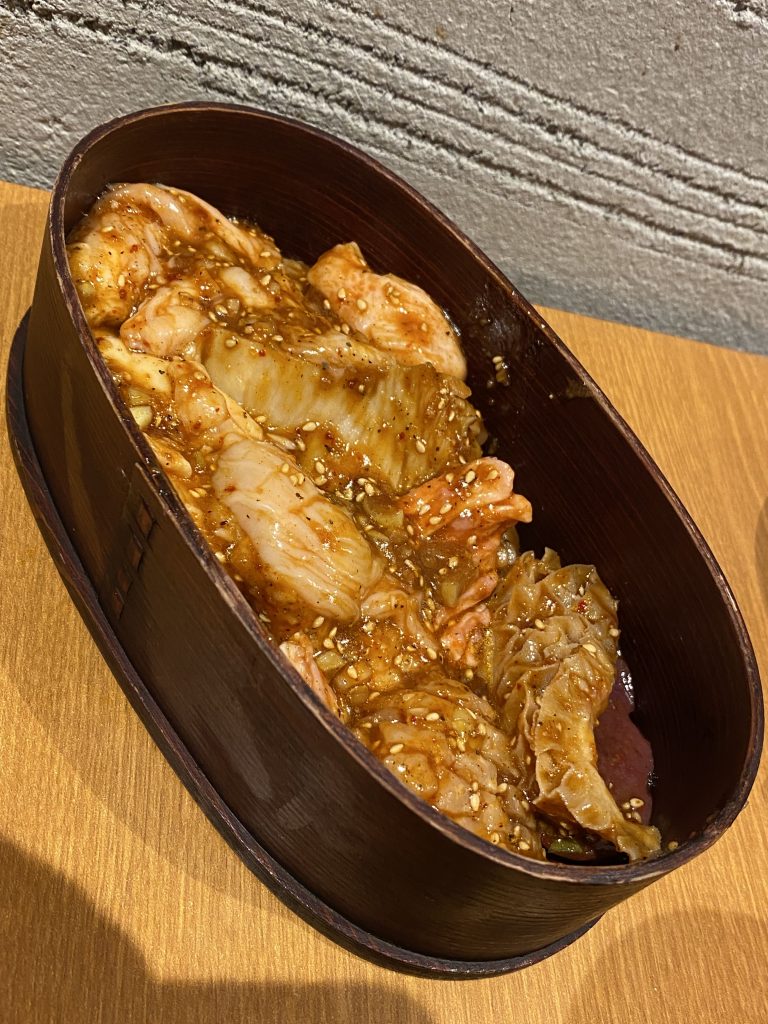 Not only the beef, but also guts are great quality with good cost performance, as this mix plate includes many part of guts, so you can try several portion of guts. The meats are seasoned by spicy miso sauce which is good balance of sweet and spicy.
Daegu-tang soup – テグタンスープ 780 yen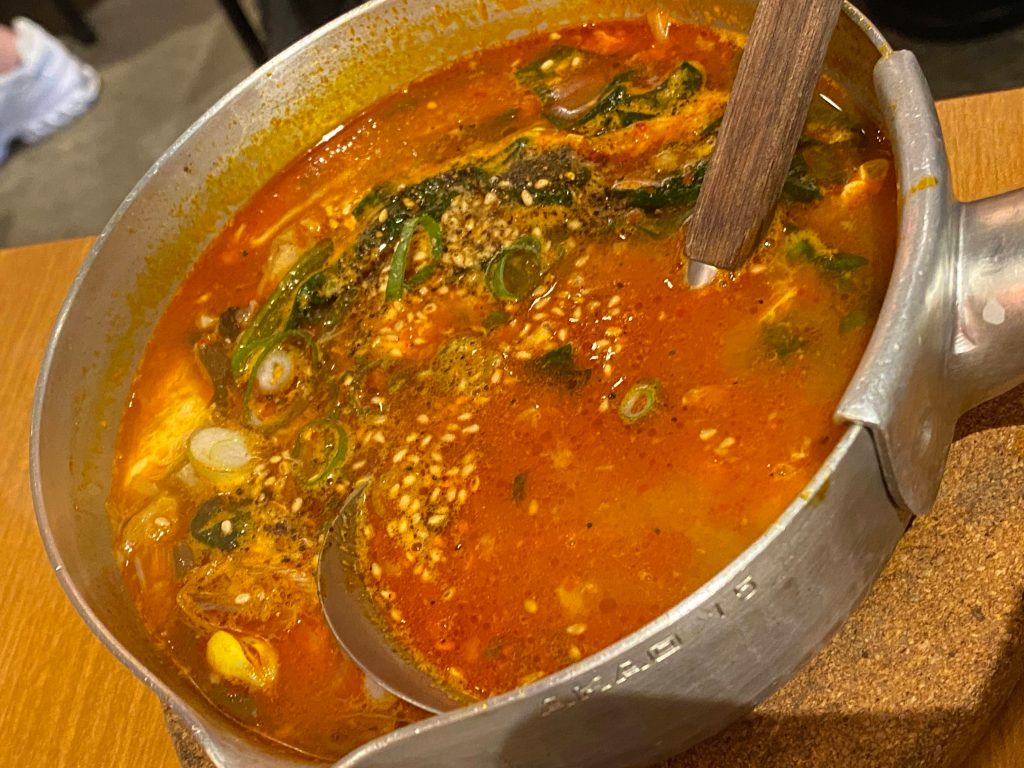 Not only beef but also side dish are delicious, as this soup is roughly served by a pod it is seems like stall food, however the soup is very rich with deep taste of beef stock, yummy.
Insider tips
Solo-dinner is wellcomed as there are several seats for one person on 1st floor.
Restaurant detail
Food rating

A good place to make a dinner plan in your journey.
Budget

¥5,000~¥7,000
English
friendliness

There is no english menu here, foreigner seldom come here.
Reservation
or queue

You can make reservation by calling , it is better to make reservation one week advance.
Payment by
Cash and credit card
Site and SNS
Web site
Any other detail
Information on Google Map