Oshidori – 薬膳火鍋 OSHIDORI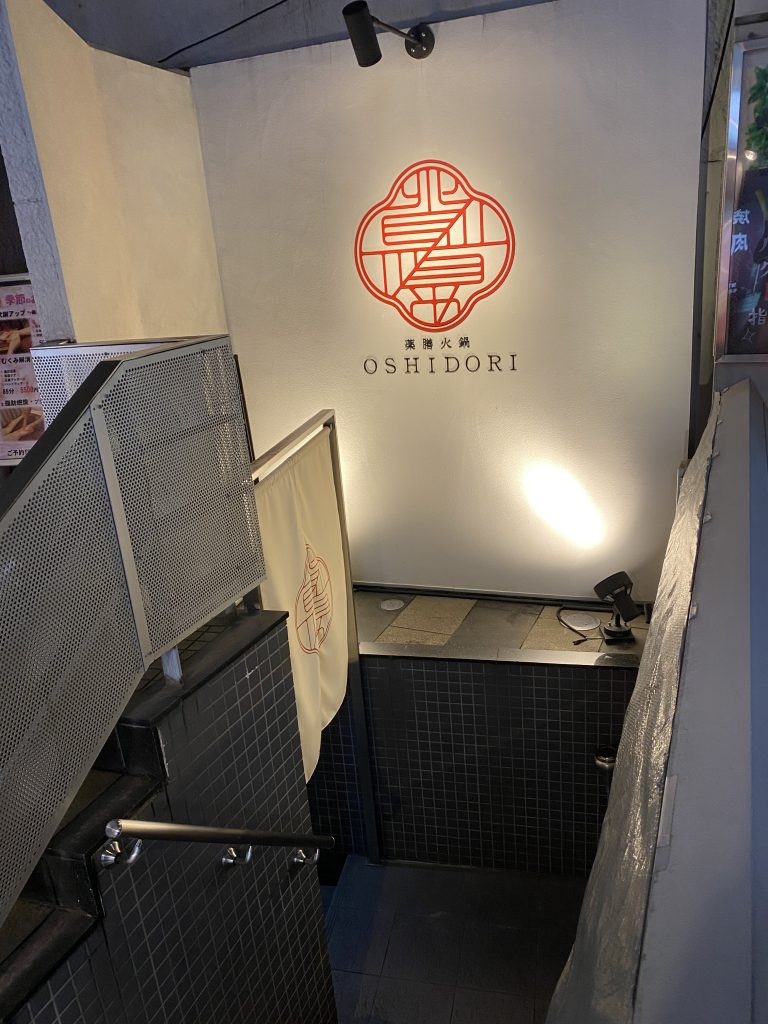 Oshidori(鴛鴦) is a Chinese hot pot style which you can enjoy both spicy and not-spicy soups at the same timing.
The soup is made based on Chinese medicinal cooking way, The soup contains many of spices this would make you healthy, so not only testy, but also good for your health.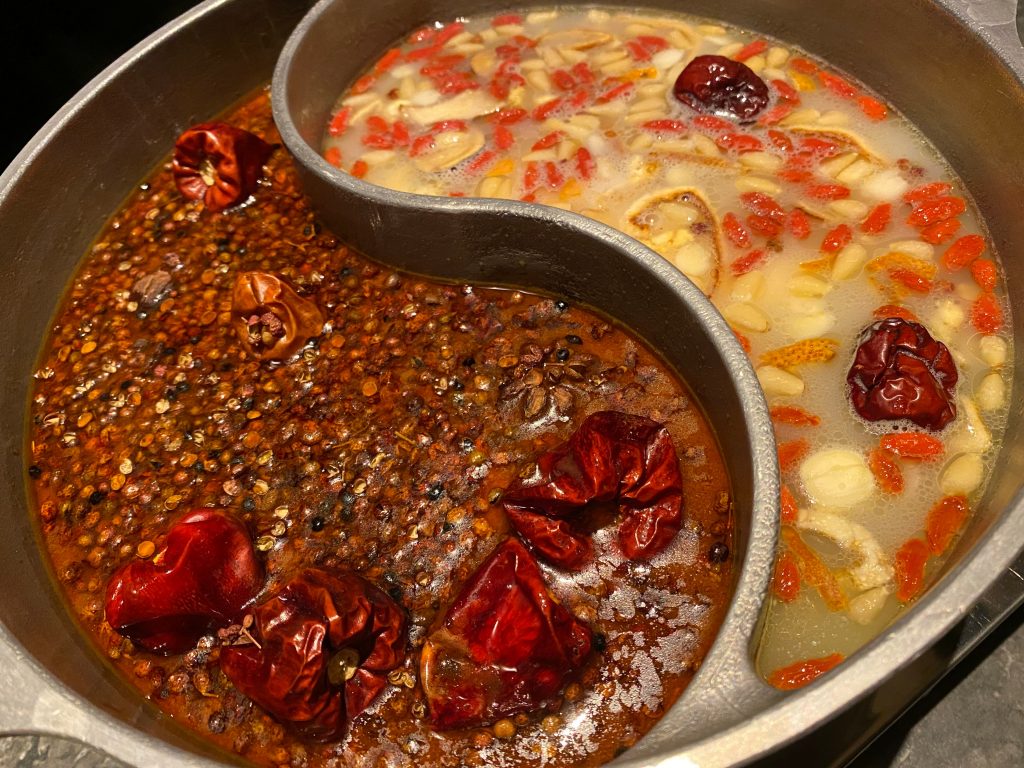 The spiciness level is adjusted to Japanese tongue, so not too spicy also you can enjoy only with not spicy soup, so if your friend or family are not good at spicy food, everybody could enjoy meals here.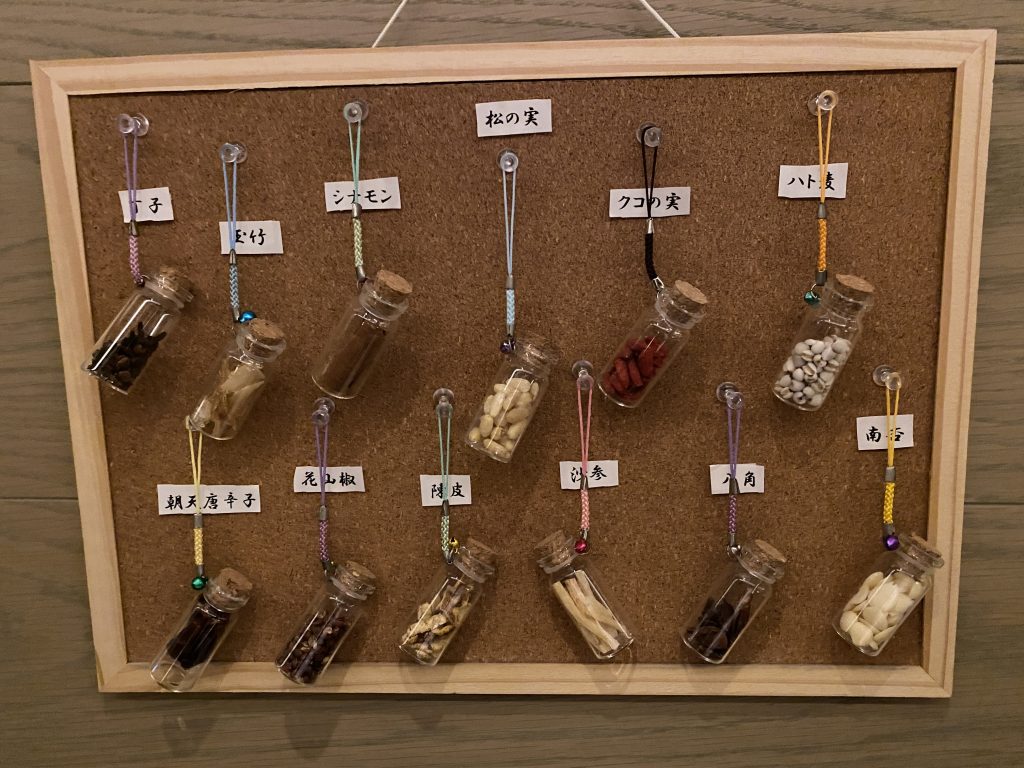 Even the spiciness are adjusted to Japanese tongue, this restaurant is supervised by Mr. Tomohiro Yabuzaki who is a famouse Chinase chef and also has a license of International Chinese medicinal cooking(国際薬膳調理師), so the taste and efficacy are no doubt.
You might receive a souvenir like follows, this is a Chinese flake which you can enjoy with rice. This is a hospitality of the restaurant.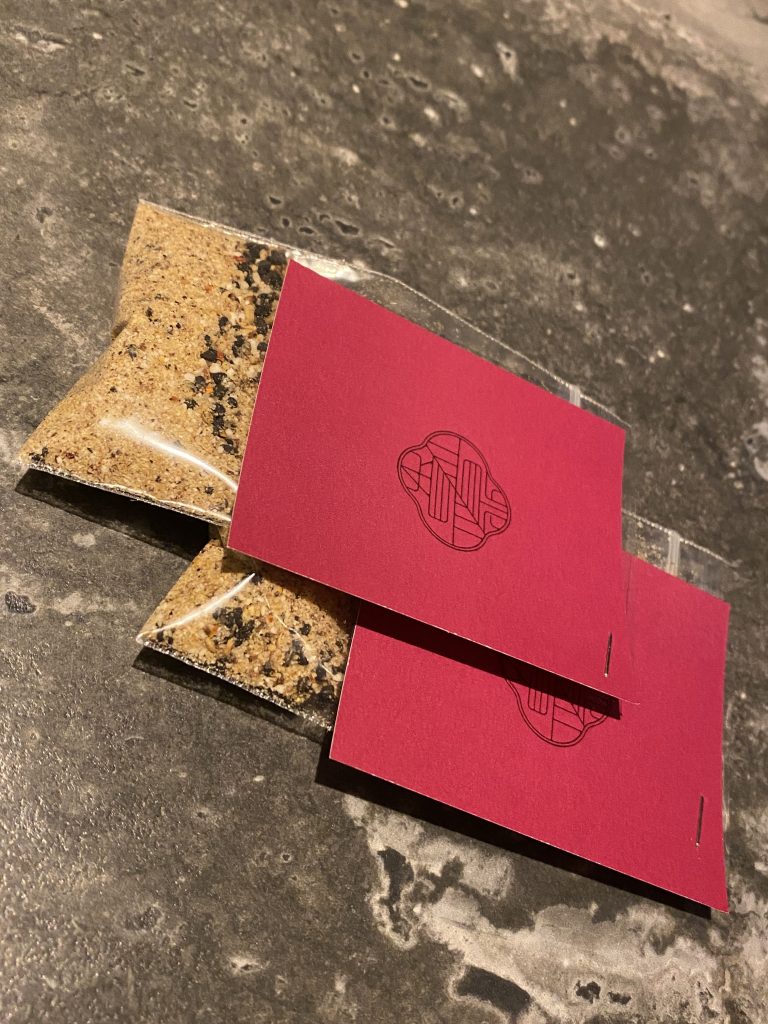 Must order
Oshidori Mushroom course – 7000 yen
There are several courses at this restaurant, but you must try a course including Special Mushroom. You can enjoy so many kind of mushroom which you could not find all even at a market with the course.
The taste of each mush room are different some is very sweet and chewy, but the others are soft and with flavor. Also the taste would become different depends on which soup you choose.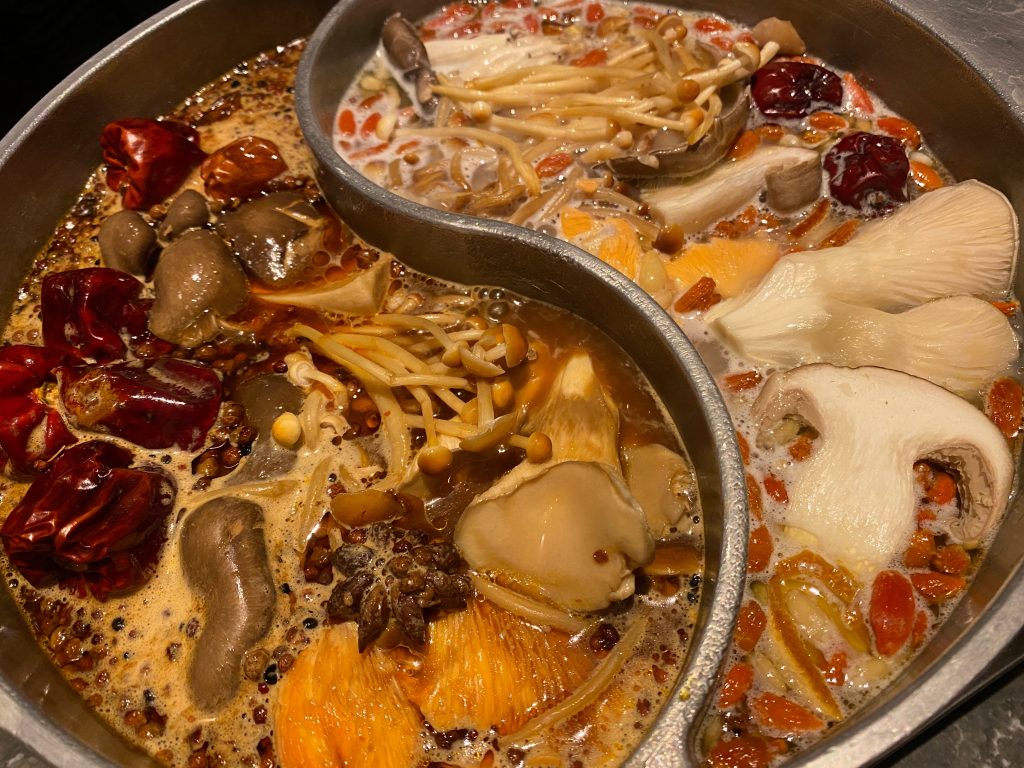 Appetizer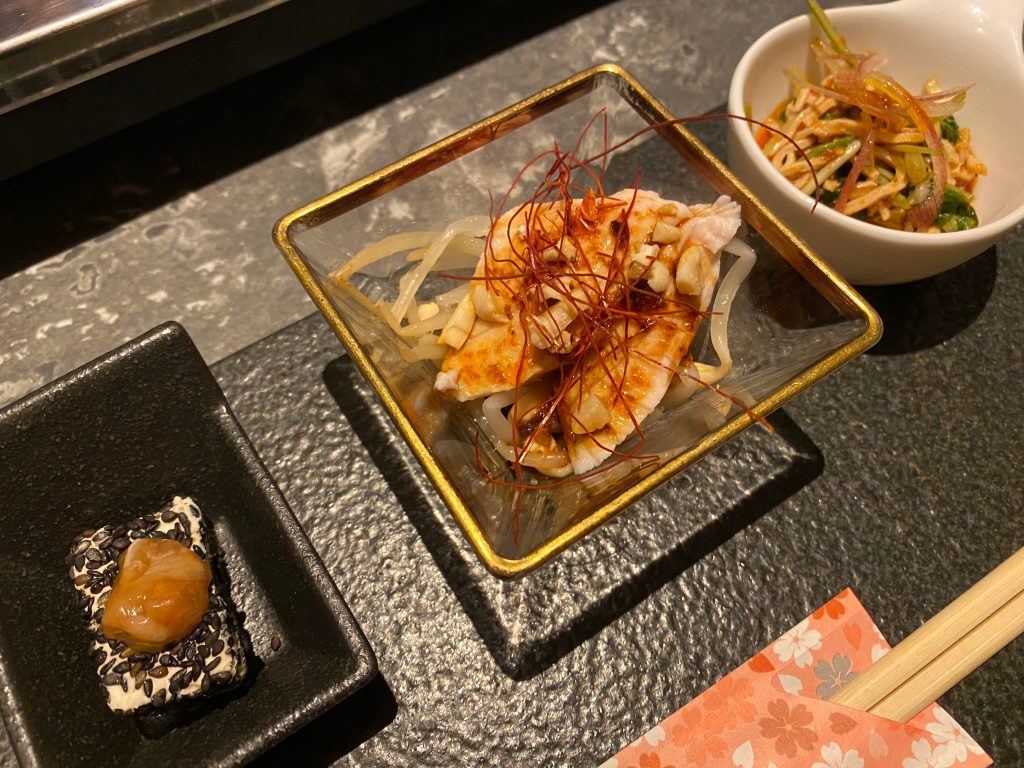 Mushrooms! Some of mushrooms are not produced in Japan, so they are imported from China.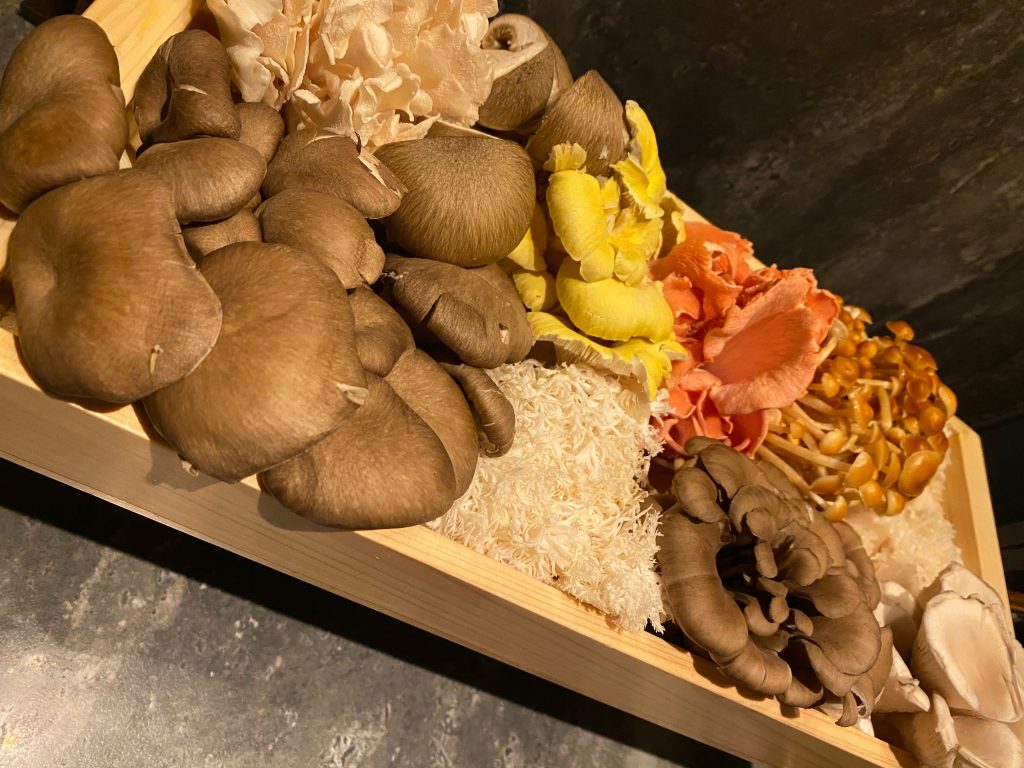 You can chose meat from lamb, pork, beef. But recommendation is lamb.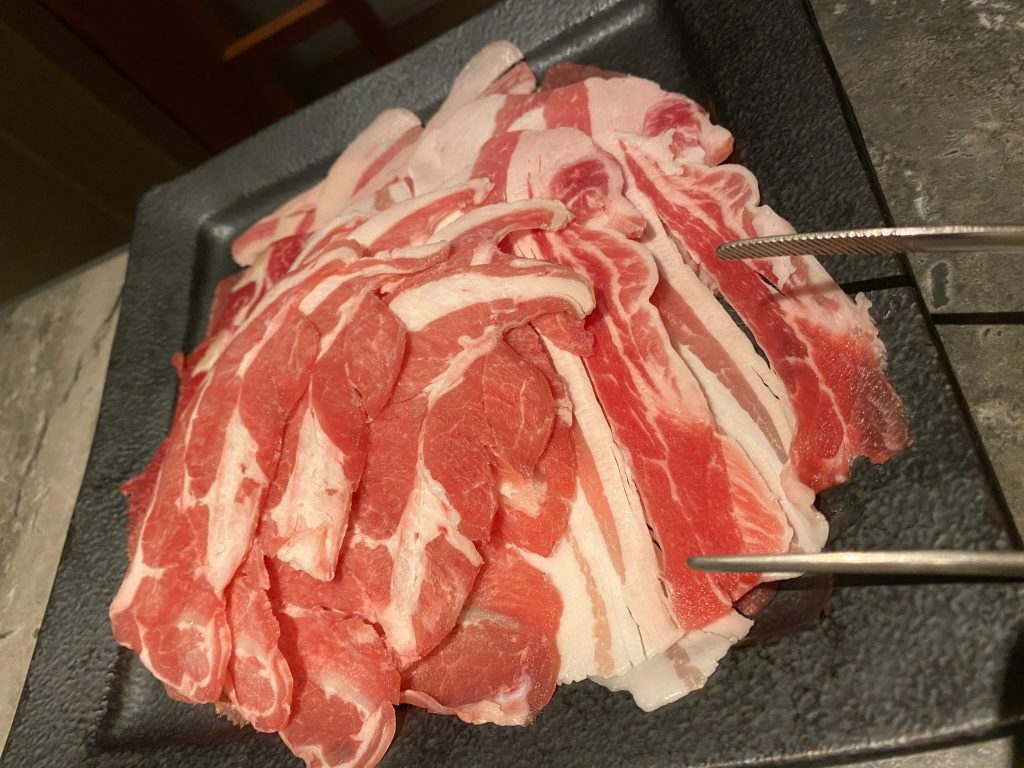 Not only mushroom and meat, you would have chicken ball, dumpling with Chinese parsley, dried tofu skin, and thick rice noodle.
Especially rice noodle, this is very thick and so chewy, yummy.
*dumpling is a little strong taste with Chinese parsley, be mind.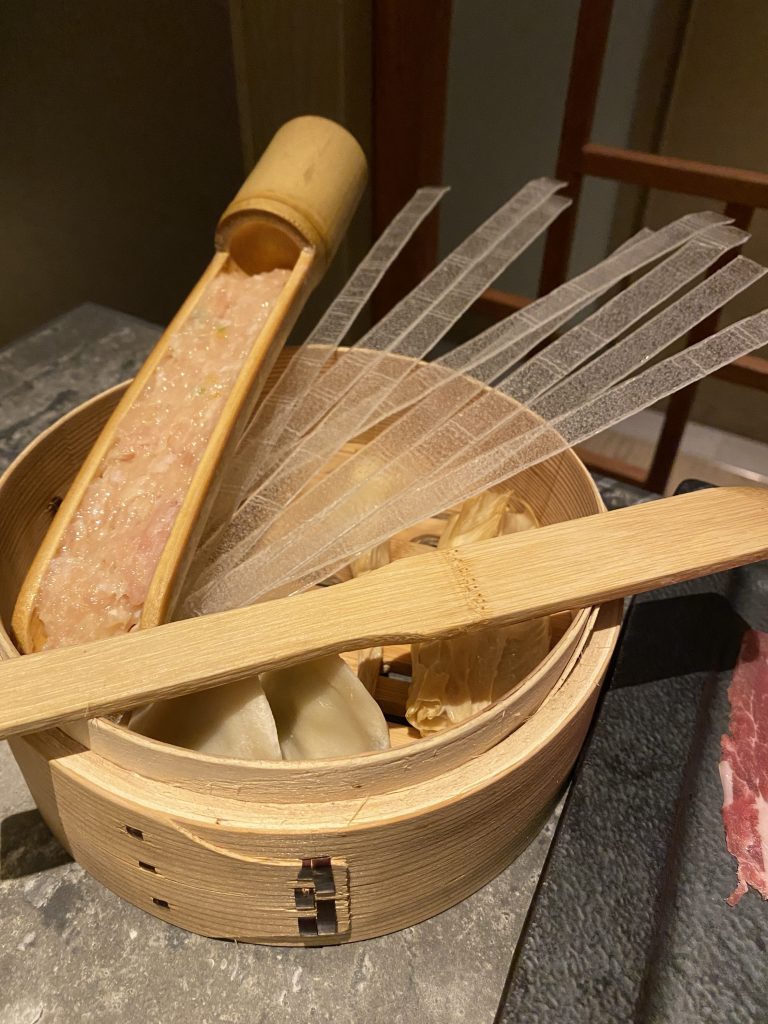 At the end of course, you can chose Chinese noodle or Jade noodle. *Following is a jade noodle.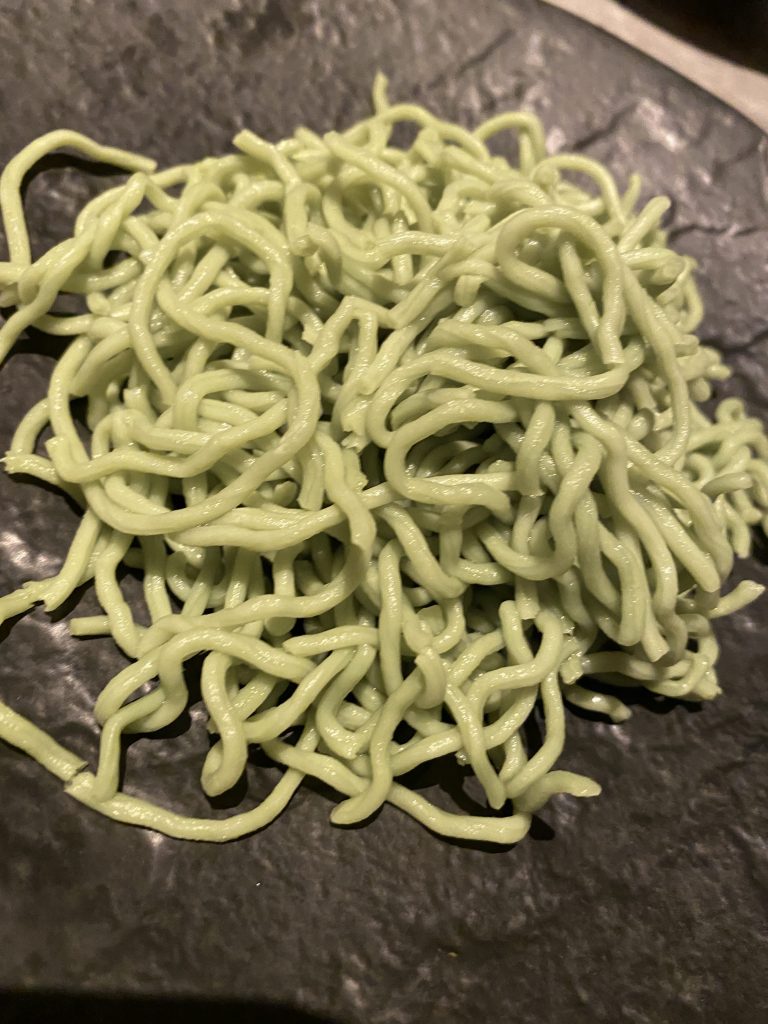 For desert, you can chose almond tofu or sherbet, almond tofu is recommended.
Restaurant detail
Food rating

A good place to make a dinner plan in your journey.
Budget

¥7,000~¥10,000
English
friendliness

There is no english menu here, foreigner sometimes come here.
Reservation
or queue

You can make reservation by retty , it is better to make reservation one week advance.
Payment by
Cash and credit card
Site and SNS
Web site
Any other detail
Information on Google Map