Saeki Hanten – サエキ飯店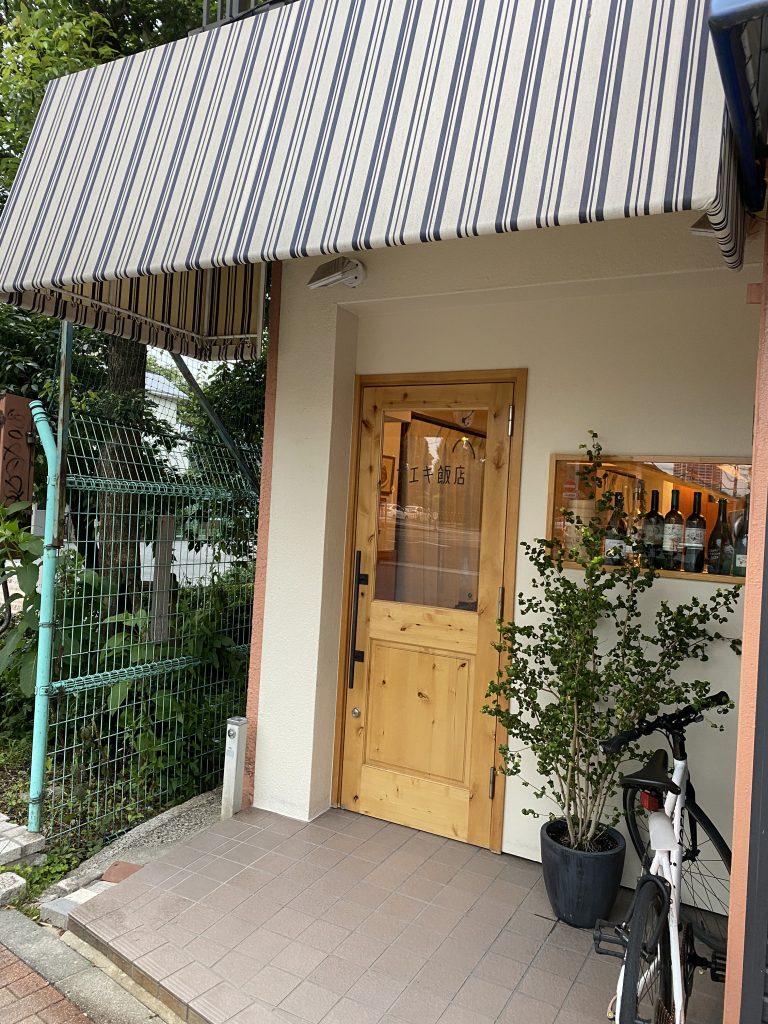 The owner chef Mr. Saeki is a itinerant chef, he went to Hong Kong to study Chinese food as working holiday for a while, then went to Georgia and many country in the earth.
According to his word on a site, his dishes are like a staff meal in a restaurant in Hong Kong, a staff meal looks simple, however the dishes are for chefs the taste is made as the best and utilized seasonal ingredient as it would be eaten by chef who know the dishes the best. And the dishes here are based on cantonese cuisine but modernized and customized based on his experience.
So the diner experience here is like to come to a friends home and taste family food with a small discovery, you should be relaxing and enjoy his food here.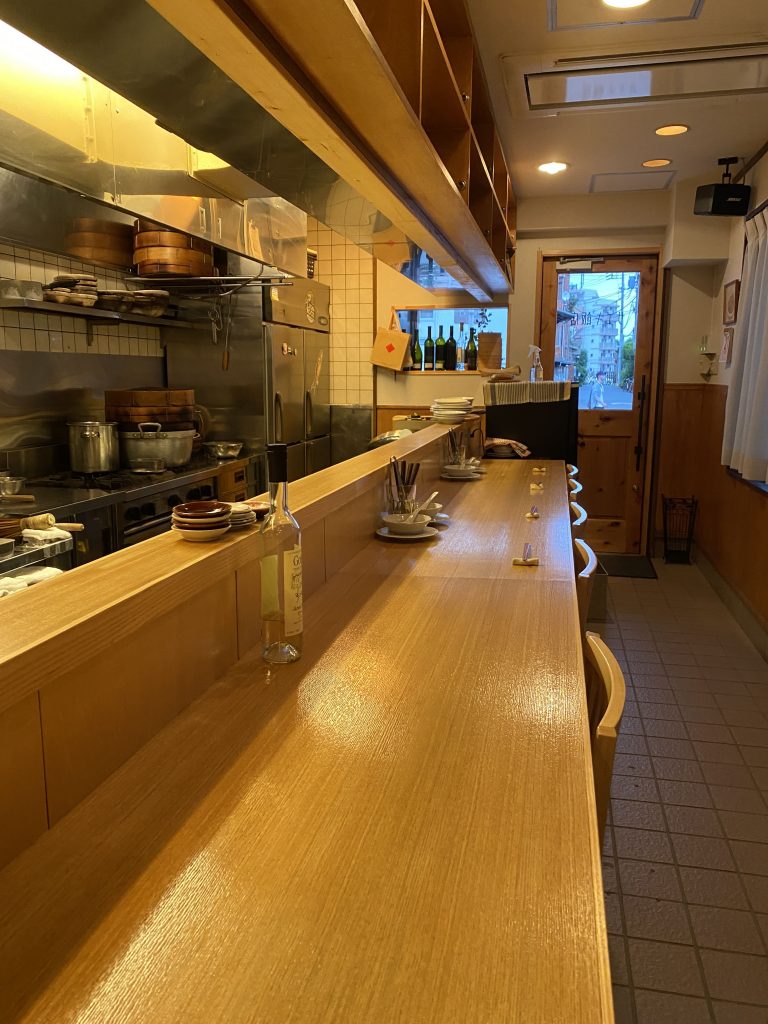 Must order
The dishes are only served as a course with 8,000 yen, followings are the dishes on a day.
Radish rice cake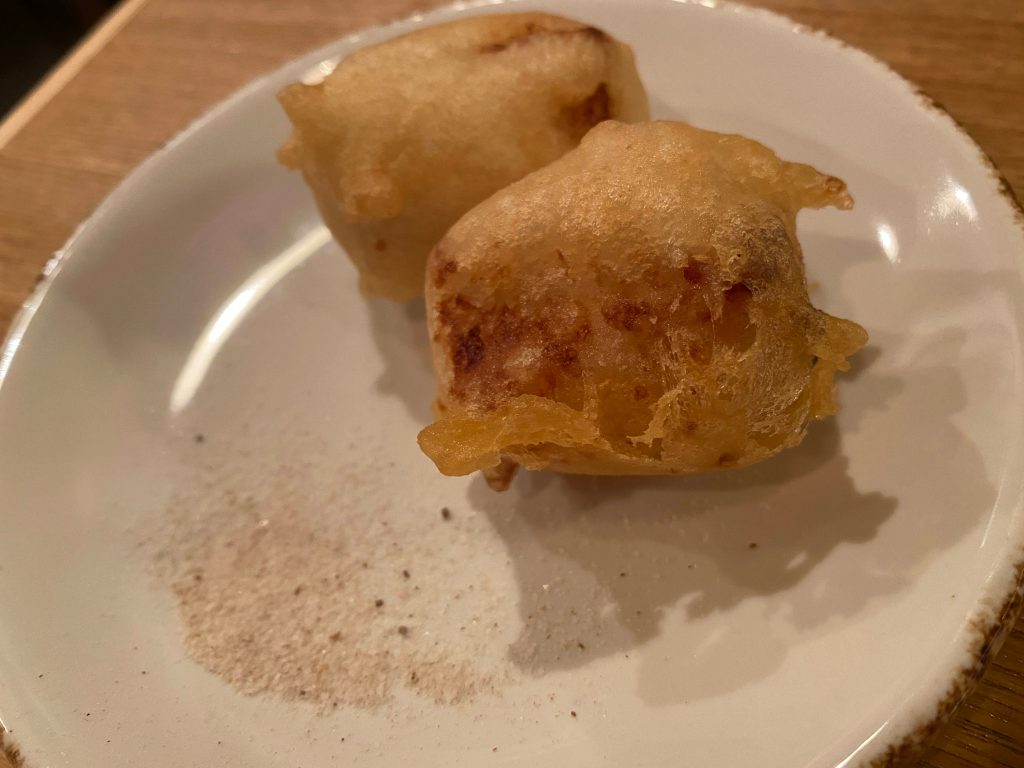 Signature* this Radish rice cake is made by 脆漿(Choi-chon) style, so the inside is very soft and sweet and outside is very crispy, yummy
Drunken chicken with shaoxing wine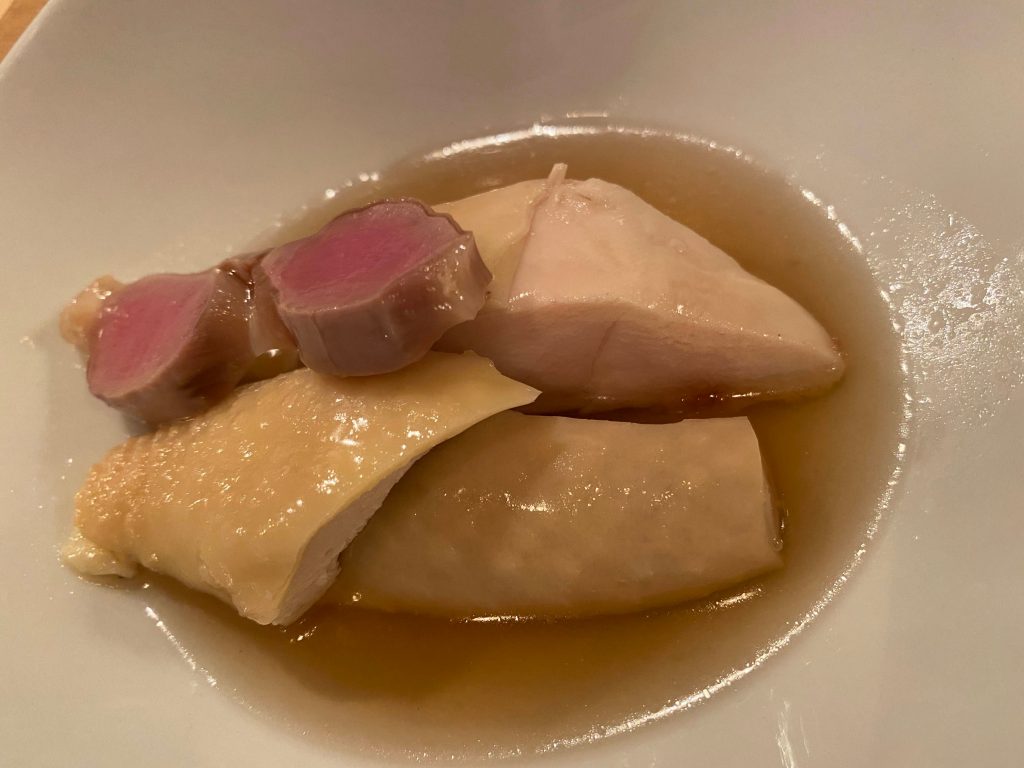 Drunken chicken is flavored by shaoxing wine, the chicken meat is very soft and has deep taste by shaoxing wine. Also coming with Gizzard
Spicy Chinese beef tendon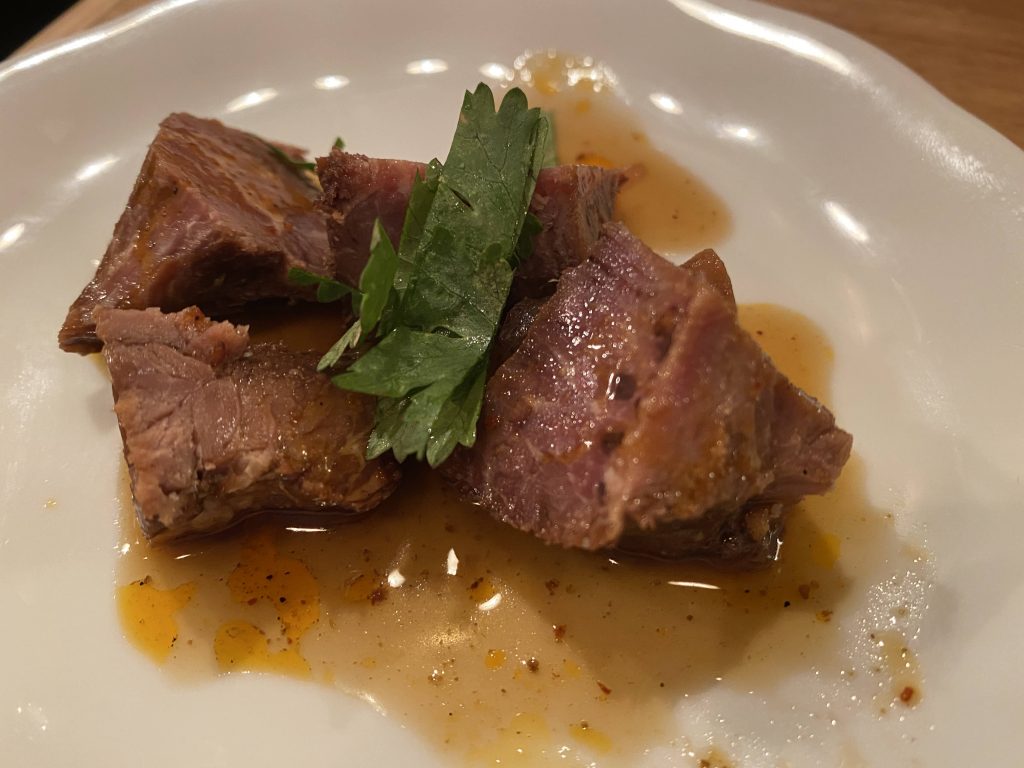 Green beans with dried shrimp and dried shiitake mushroom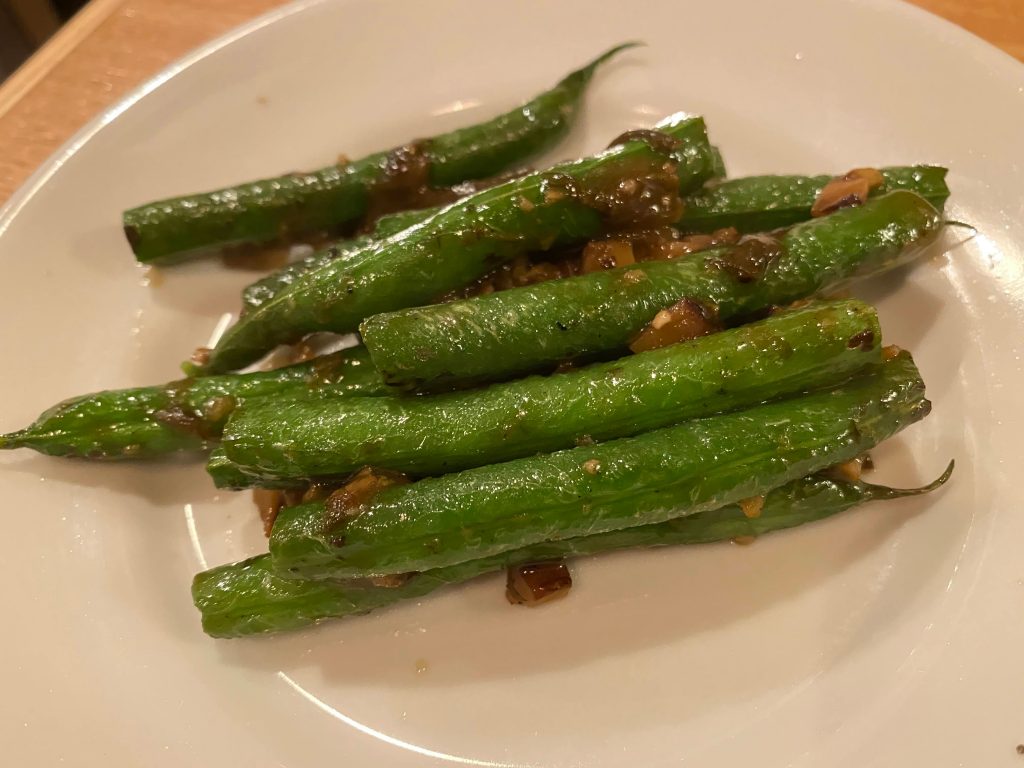 This is very simple dish, however feeling sweetness of its green beans and well balanced smell of dried shrimp and deep taste of shiitake mushroom, this is not strong taste but very yammy.
Roasted pork fillet with half boiled egg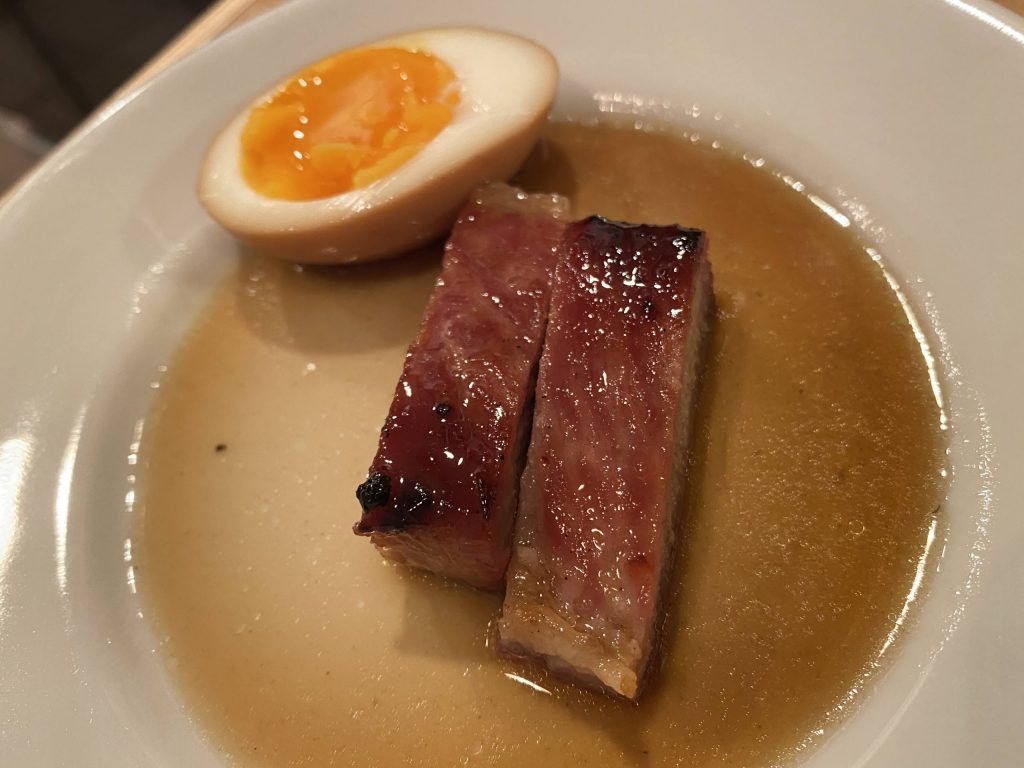 Tomato, Coriander, Pork and Tofu soup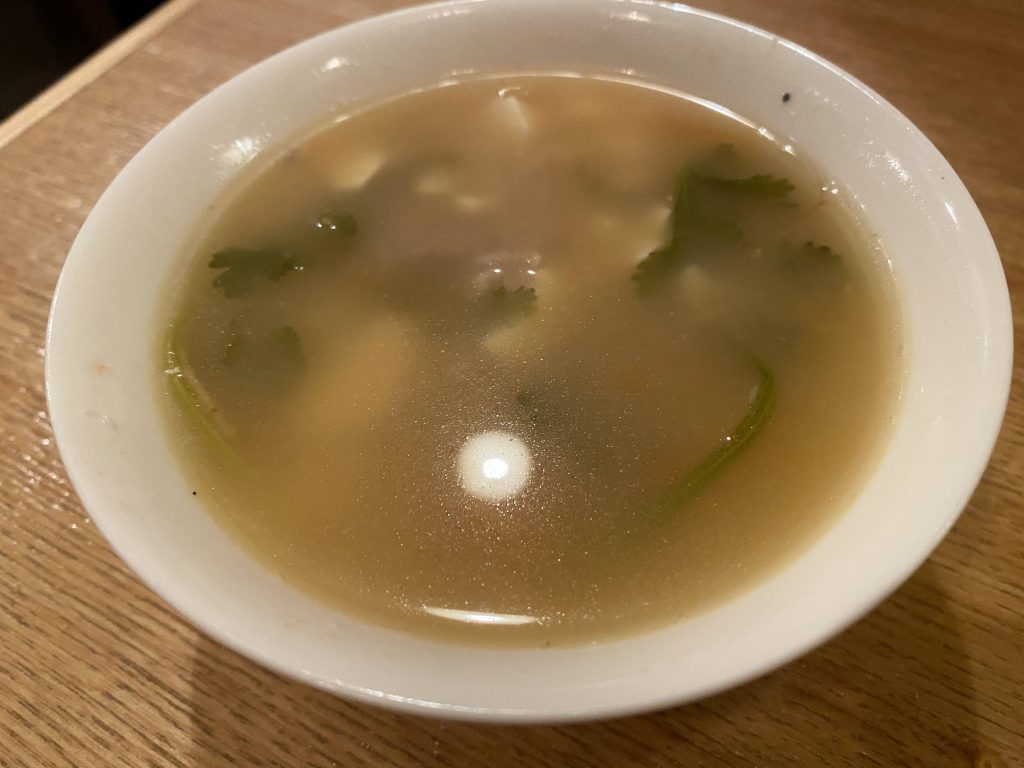 Fried frog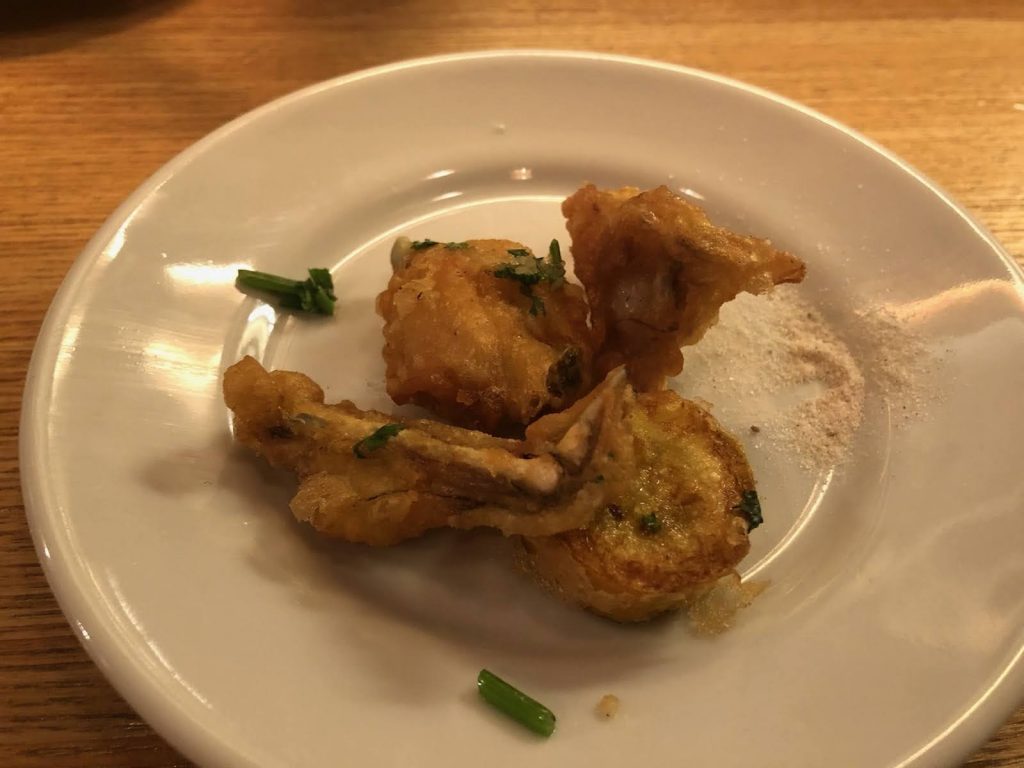 Actually frog for eating is not distributed in Japan, so according to Mr. Saeki he has asked a frog hunter in Tateyama to secure this frogs, the taste of frog is like between chicken and fish, very fresh and no but smell.
Steamed grouper with fermented chili
Steamed fish is one of signature dish in cantonese cuisine, this is well steamed and the sauce of fermented chili is very fresh and hot, the spiciness is not so strong but great combination of sweetness of fish and sour and fresh hotness of the sauce. yummy.
Winter melon vermicelli soup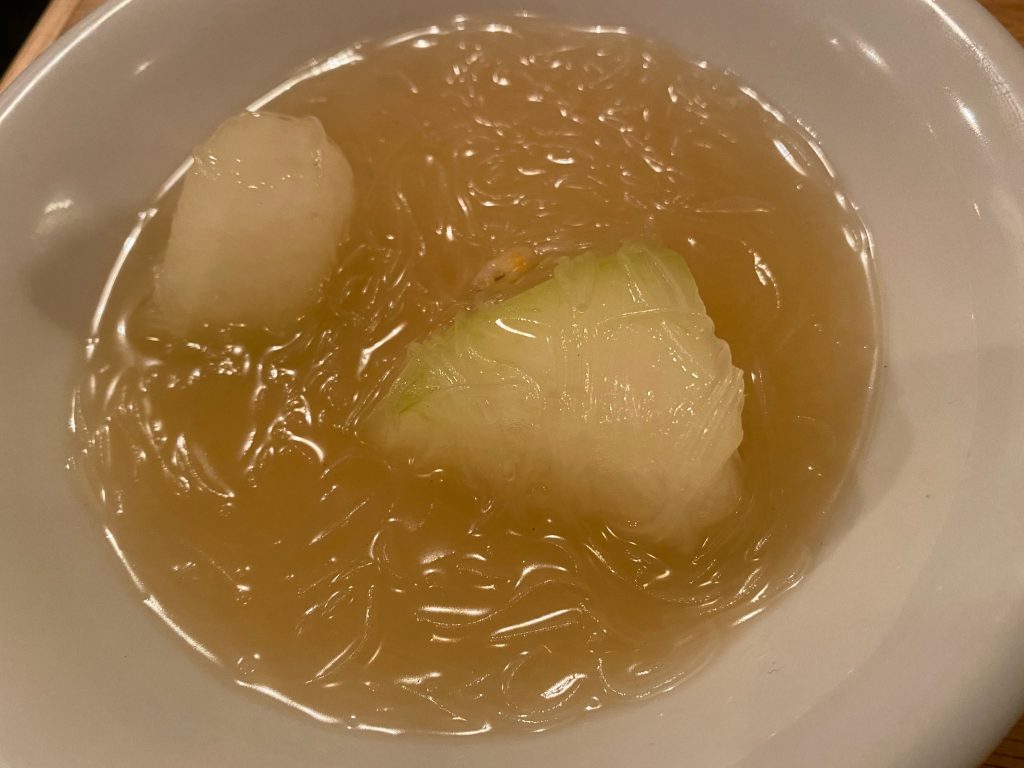 Chinese congee with dried scallop and century egg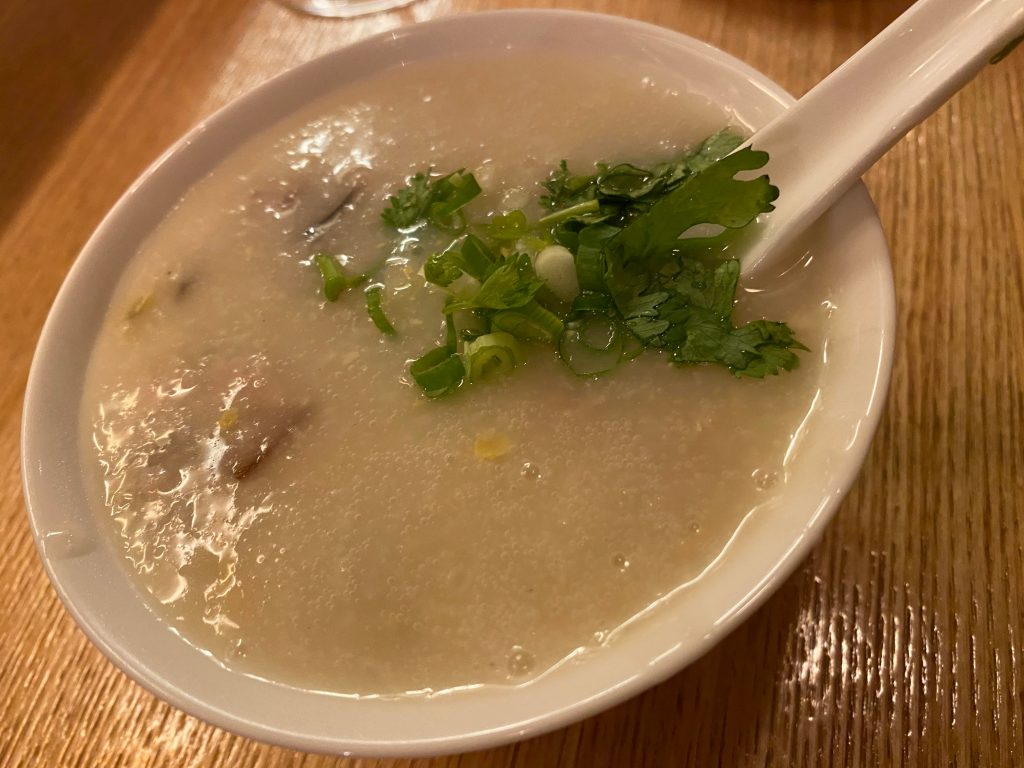 This congee is one of finishment.
Chinese congee is different from Japanese one in terms of taste. This congee is very tasty from dried scallop and add deep taste from century egg without but smell. If you hesitate to chose this one.
Beef noodle soup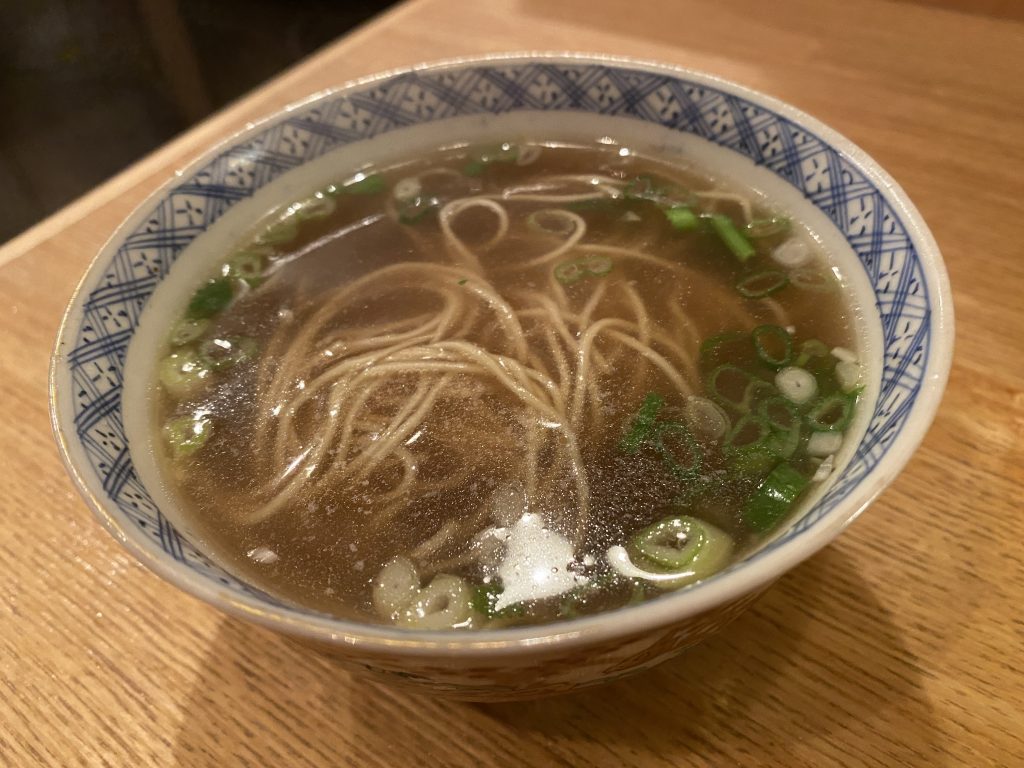 This is a noodle often eaten in Hong Kong, the soup is made from beef borne and noodle is very thin. Even the taste if not so strong, but good for finishment.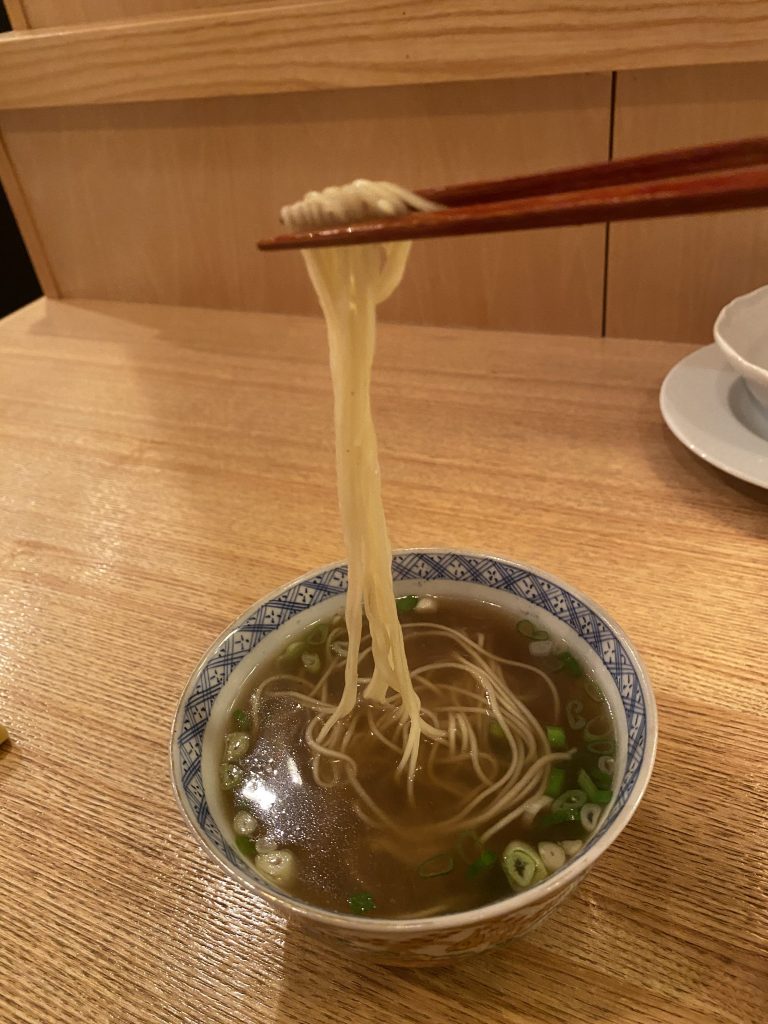 Shaoxing wine ice cream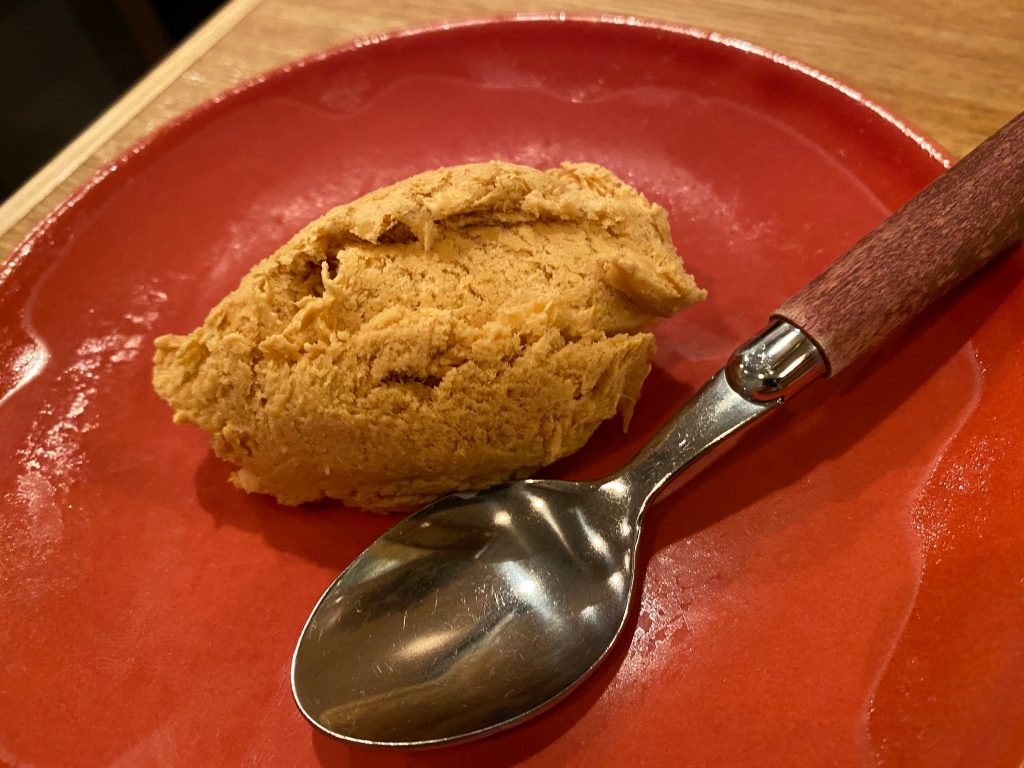 Beverages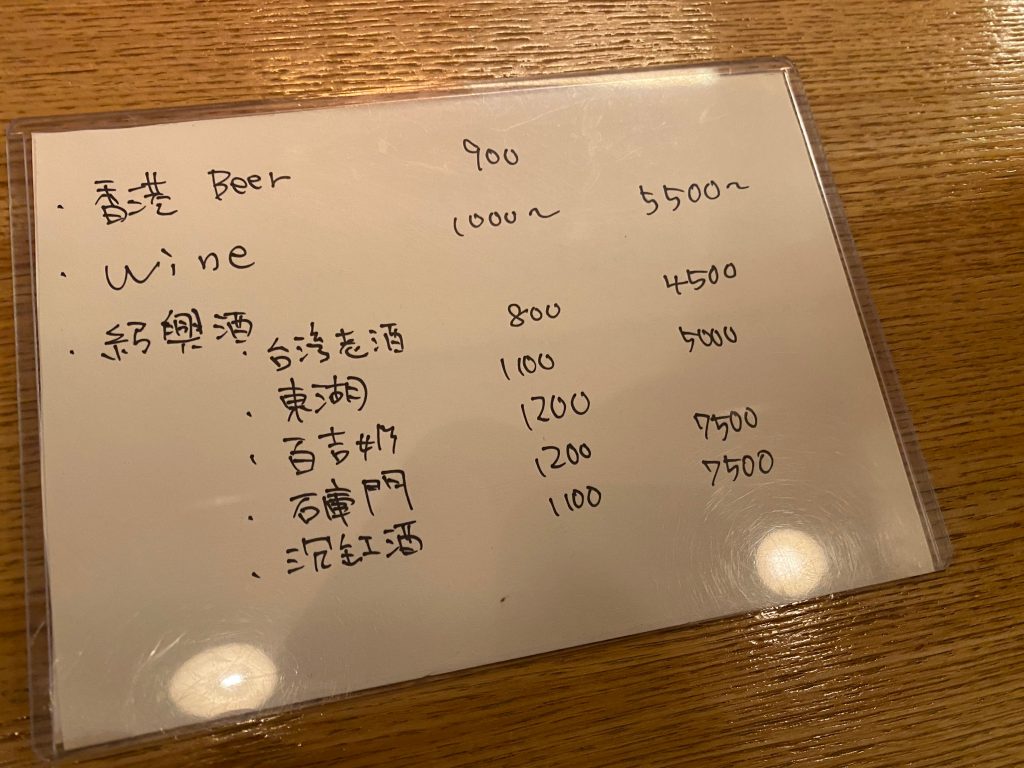 Shaoxing wine – 東湖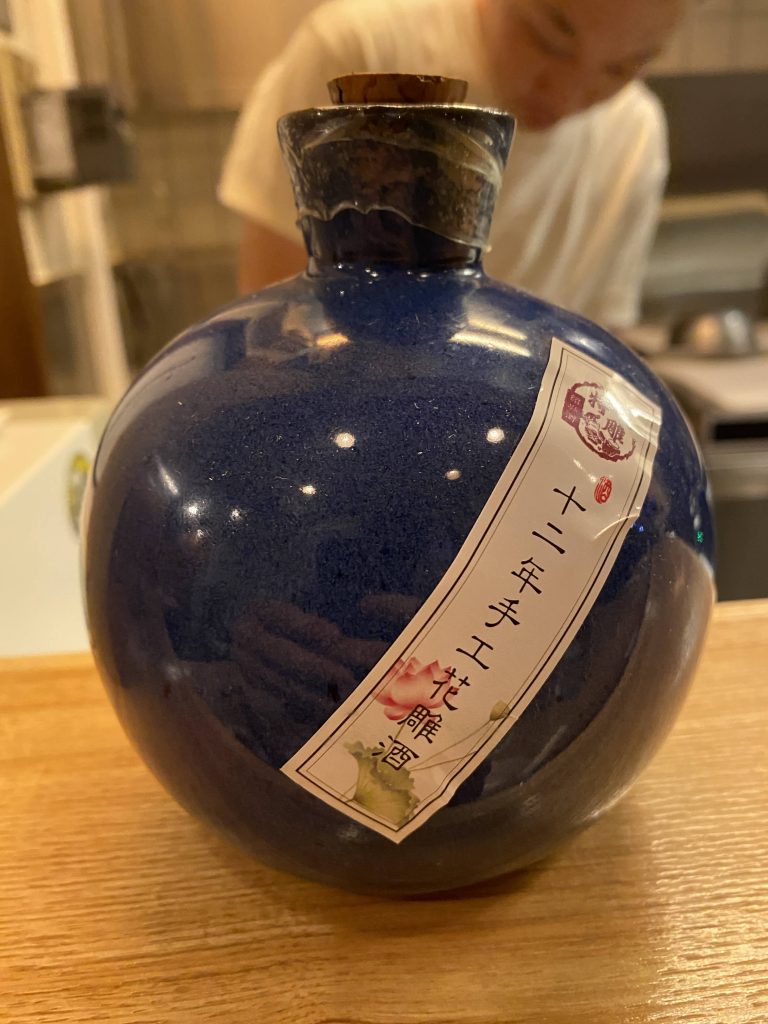 There is a several type of shaoxing wine, available here. But I recommend that this one. This one is well balanced sweetness and rich taste, but not too strong like typical shaoxing wine, must try.
Georgian wine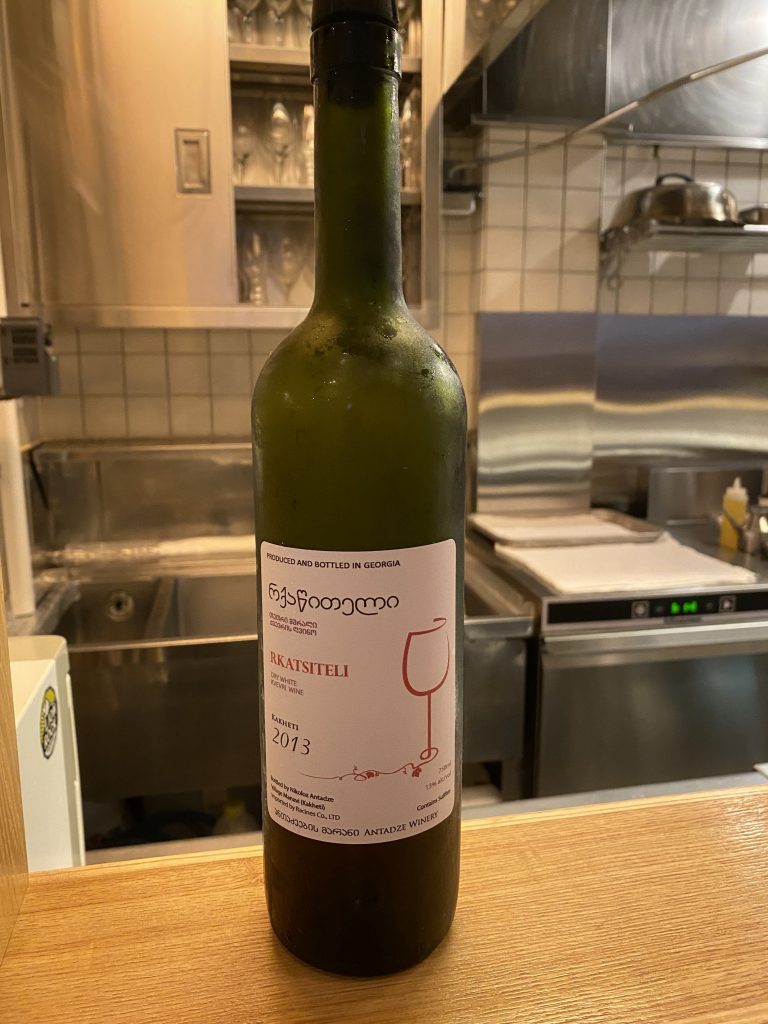 Georgian wine is also one of the things you must try here, This wine is considered as the origin of wine, and still producing this by the original way.
Taste is very simple and feeling fresh, but good with Chinese food such oily and strong taste.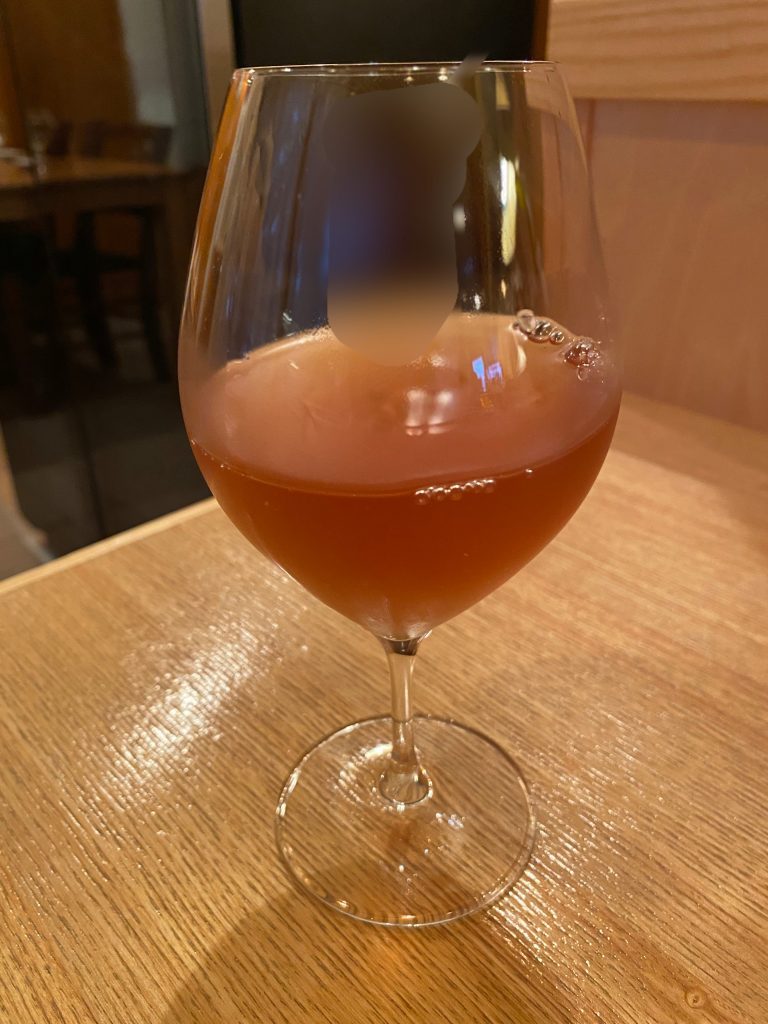 Restaurant detail
Food rating

A restaurant worth a detour, indicating excellent cuisine and skillfully and carefully crafted dishes of outstanding quality
Budget

¥10,000~¥13,000
English
friendliness

There is no english menu here, but Mr. Saek should speak English well.
Reservation
or queue

You can make reservation by Facebook page, it is better to make reservation just after its opens. Check detail by Facebook page or sending message on there.
Payment by
Cash and credit card
Site and SNS
Facebook page
Any other detail
Information on Google Map