Yakiniku Kouryuuen (焼肉 香龍園)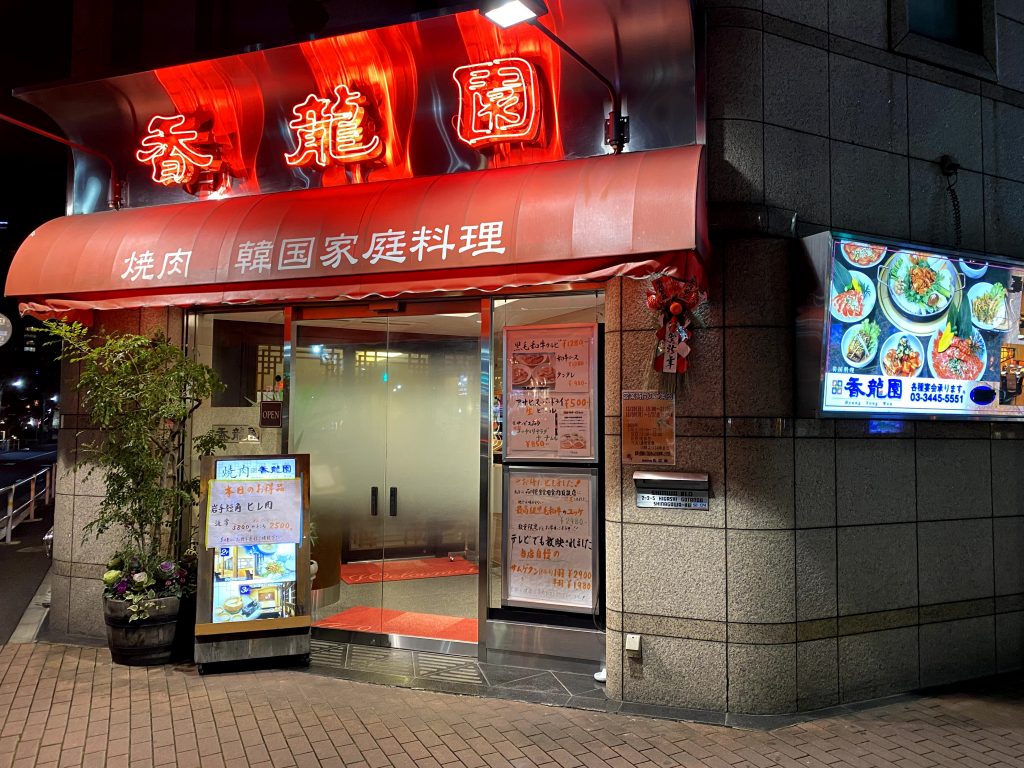 "Yakiniku Kouryuuen" is a kind of typical korean BBQ restaurant located in Gotanda area.
The Characteristic thing for this restaurant is raw beef yuk-hoe(Korean raw beef tartar) is available here. You may know that now only seldom restaurant in Japan can serve raw beef yuk-hoe as it is required to meet special hygiene criteria after the incident of O-157 at 2012, so typical Korean restaurant in Japan is serving raw horse yuk-hoe or heated yuk-hoe.But this restaurant has a certificate to serve raw beef issued by Shinagwa-ku, so you can enjoy raw meet here.
Must order
Wagyu raw beef yukhoe – 最高級黒毛和牛のユッケ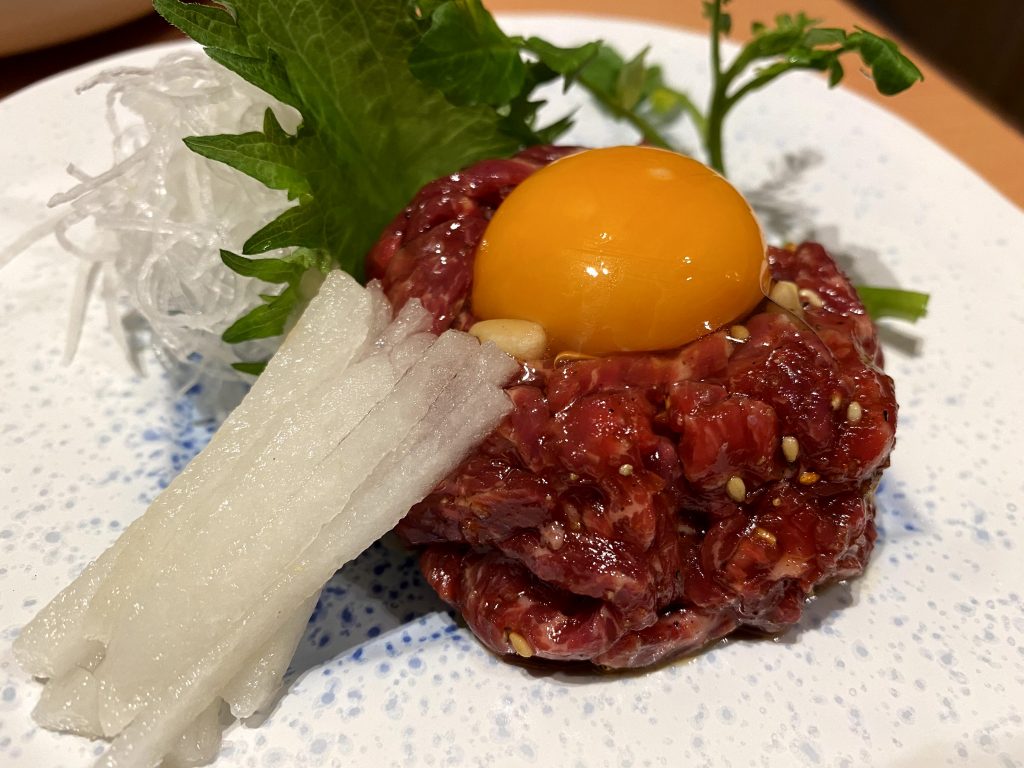 As I mentioned the top of this article, there is seldom restaurants serving "raw beef" yukhoe, must eat.
Special outside skirt – 特上ハラミ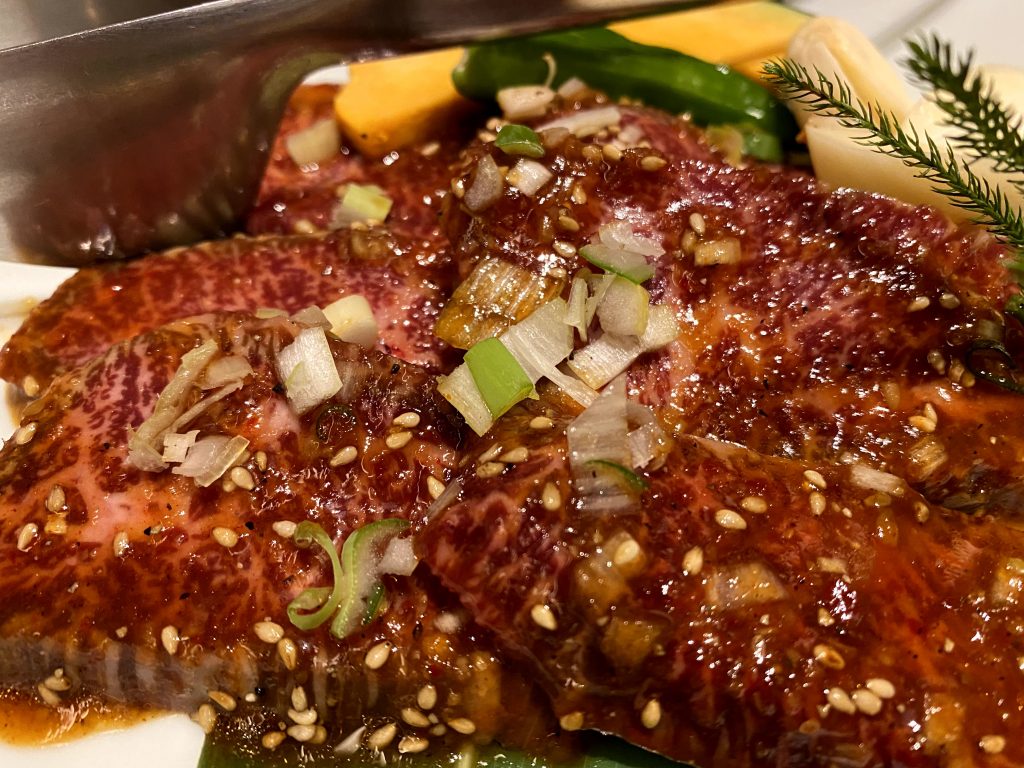 There is normal outsie skirt is in the menu, but special outside skirt is using wagyu beef, this deserve to cost.
Special salted tongue – 上塩タン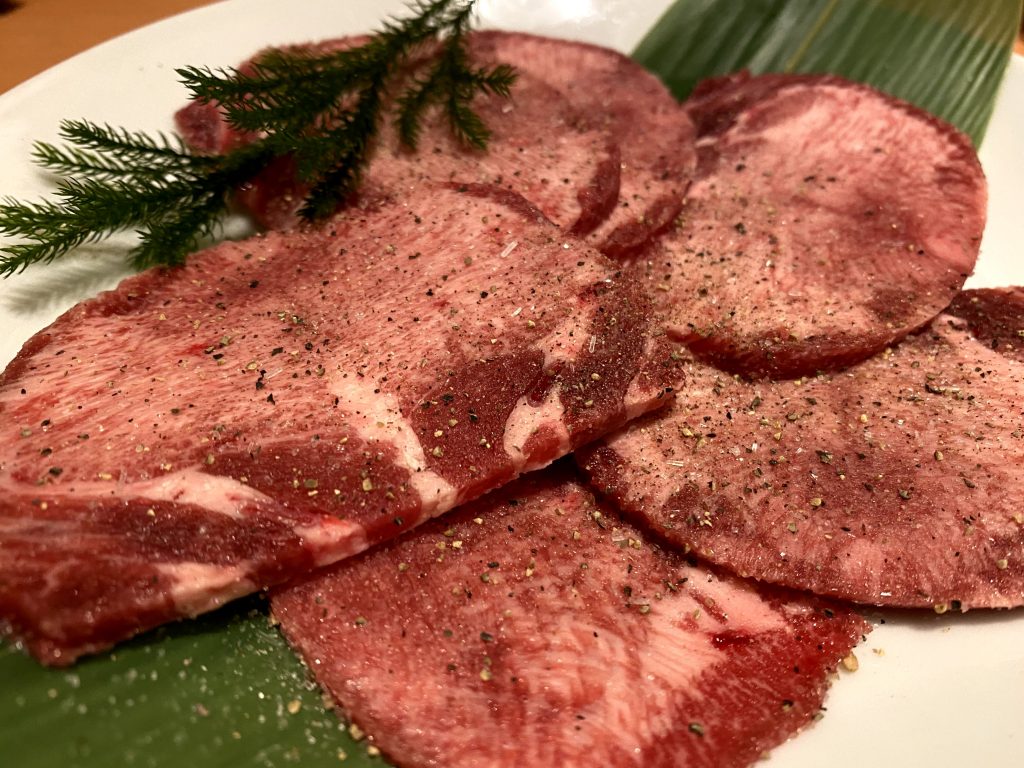 Also there is grade two tongues in the menu, but special one is the always best.
Yukgaejang soup(spicy beef soup) – ユッケジャンスープ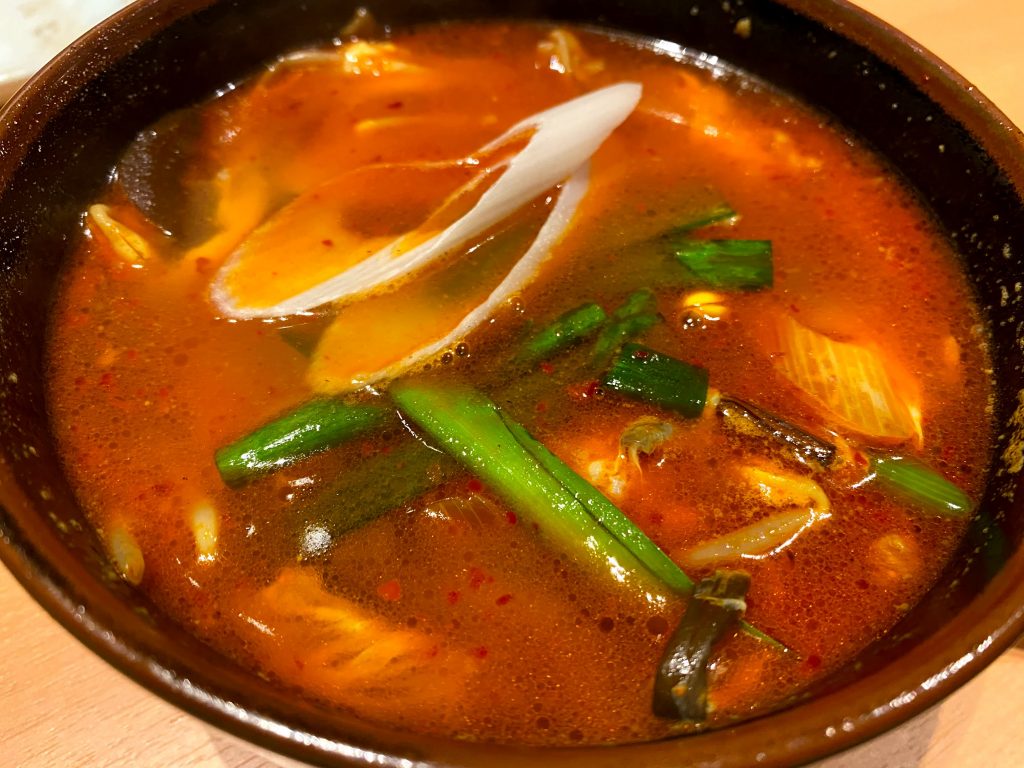 This restaurant serves good quality Korean foods, Yukgaejang soup is one of good option for your side.
Insider tips
Huge capacity with three floors, good for party.
Lunch menus are good cost performance.
Restaurant detail
Food rating

Good for drop-in
Budget

¥8,000~¥9,999
English
friendliness

No English menu, there are foreign staffs.
Reservation

You may visit here without reservation.
Any other detail
Information on Google Map