Tori Guchi – とり口
Tori Guchi is a counter style yakitori, the concept of this restaurant is yakitoi and other food marriage, typical yakitori restaurant mainly serving yakitori, but here you can enjoy not only great chicken but also vegetable and some of appetizer, with alcohol not only many kind of sake, but also wine is available here.
Of course yakitori quality is very good, as the owner chef has worked at Tori Yoshi where is a one of legendary yakitori restaurant in Nakano area.
# A legendary yakitori restaurant Tori Kado which is awarded Michelin one star, the owner chef also has worked at Tori Yoshi.
For the taste, they tried to integrate Japan traditional taste and western taste, some of dish utilizing balsamic source and western food.
Must order
There is only course here, but if you come here for dinner you definitely chose full course – 5800 yen. Food of each course is different every day.
Full course : 5800 yen
Short course for drinking : 3800 yen
Full course 5800 yen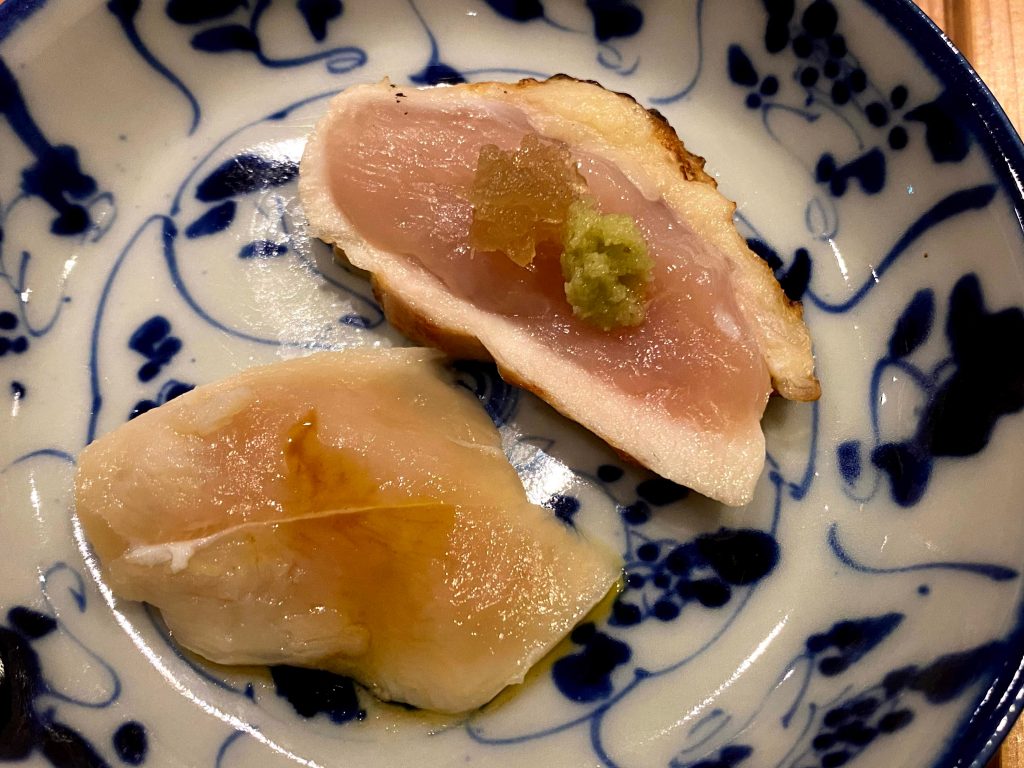 Rare roast chicken for a starter.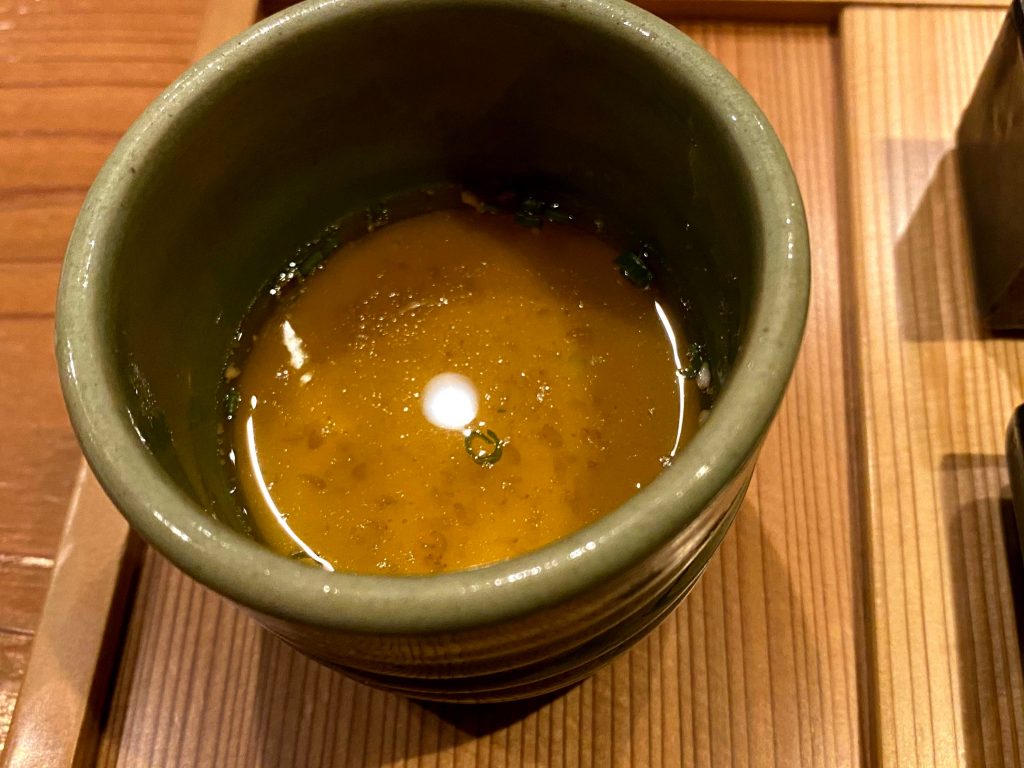 Steamed egg custard, with good taste of chicken soup.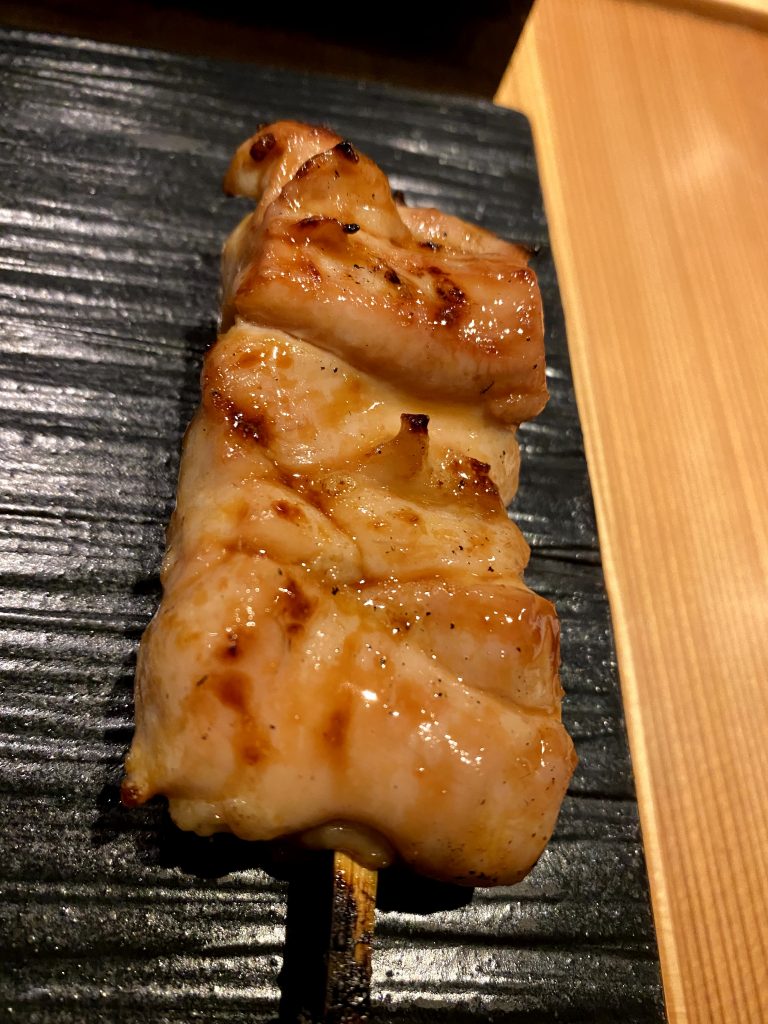 Kashiwa, Chicken thigh meat
# especialy it is named "Kashiwa" for a full grown chicken's thigh meat.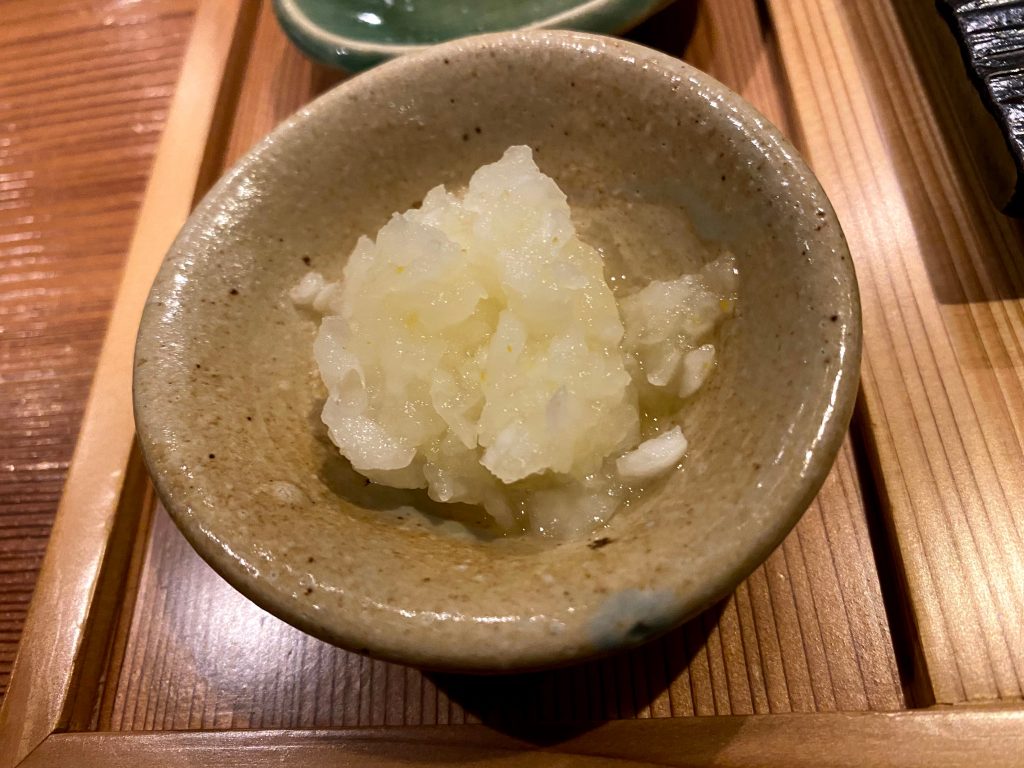 White radish pickles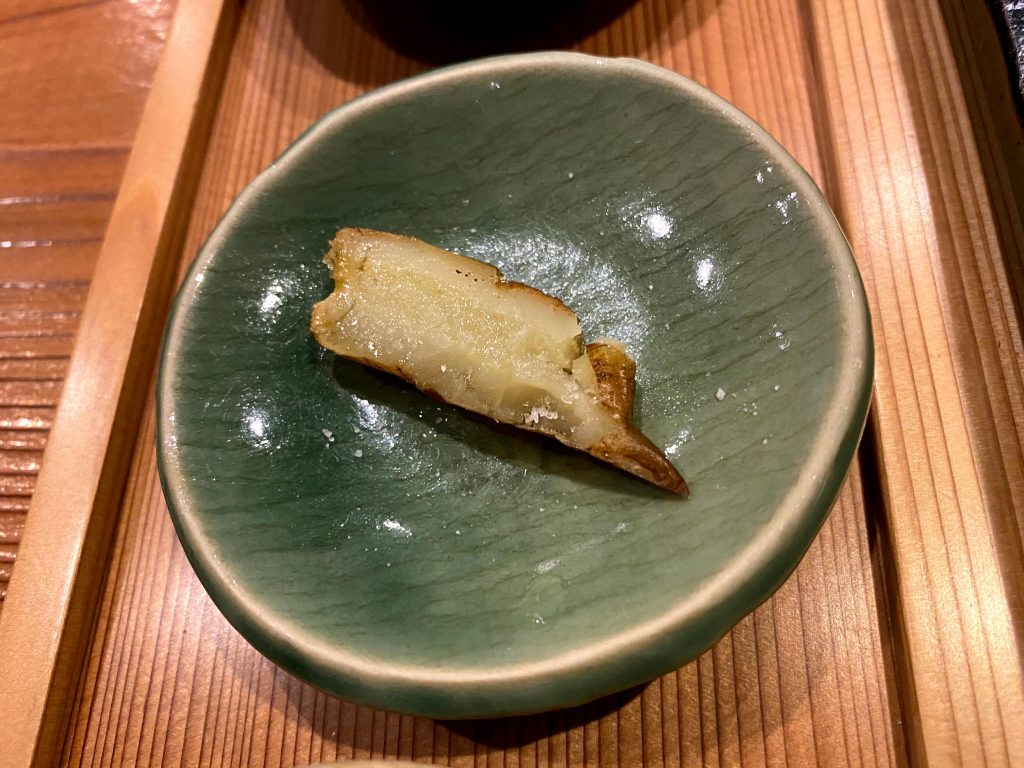 Grilled Apios(a kind of potato)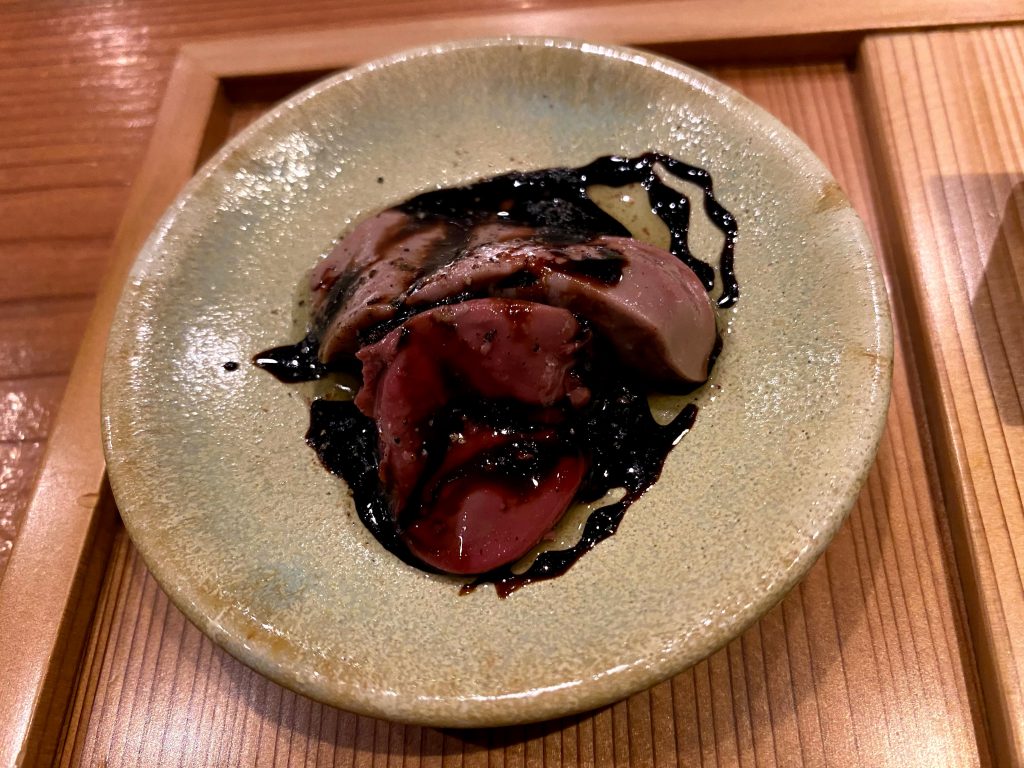 Chicken liver with balsamic source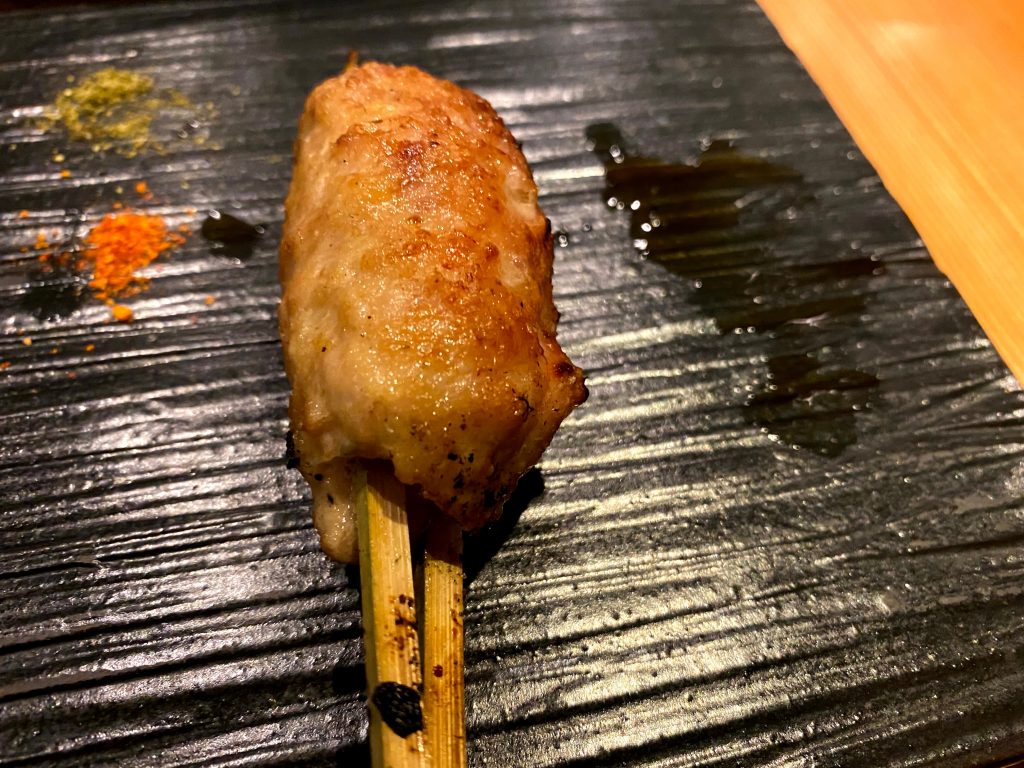 Tsukune, a grilled chicken meat ball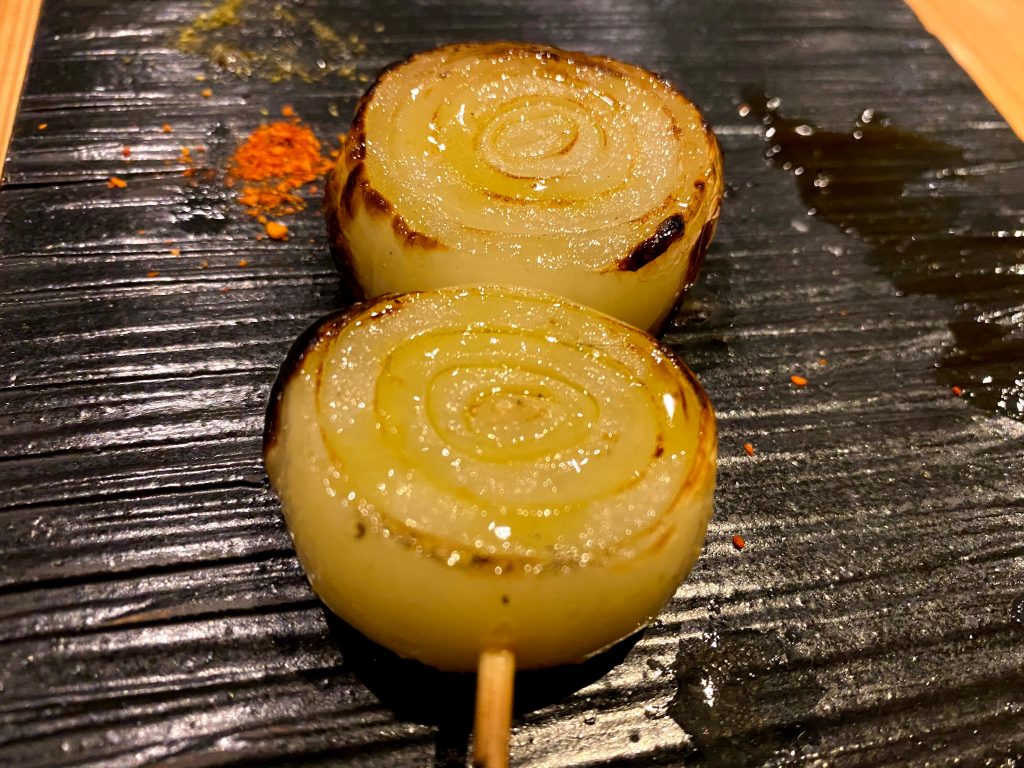 Grilled onion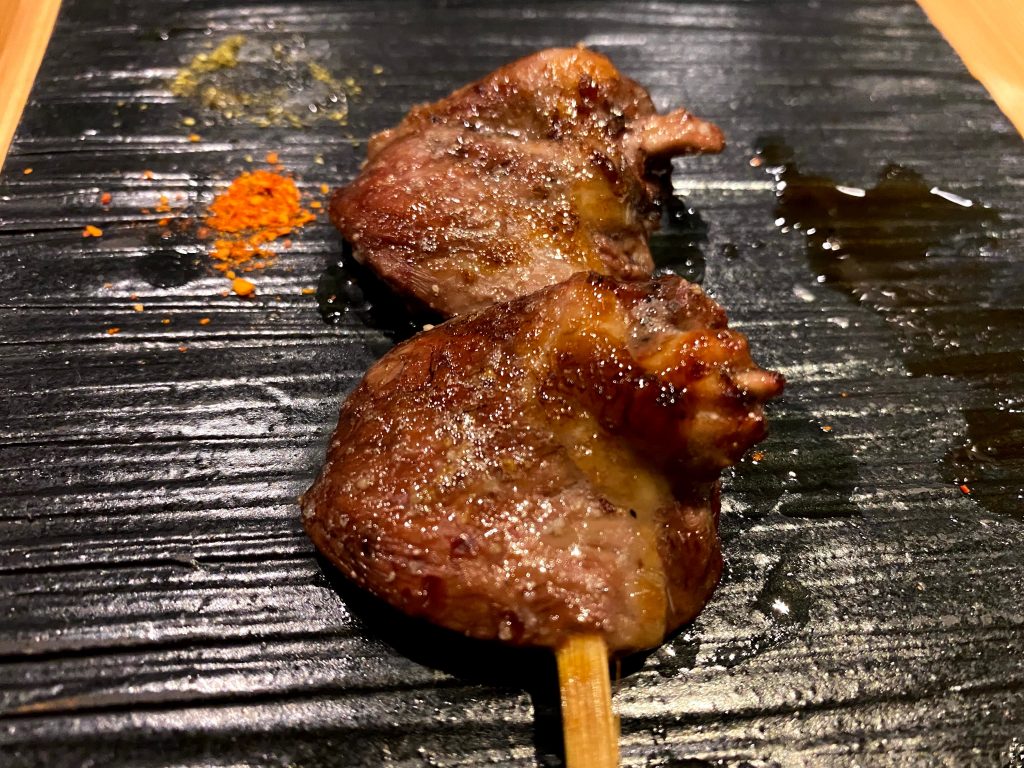 Sunagimo, a gizzard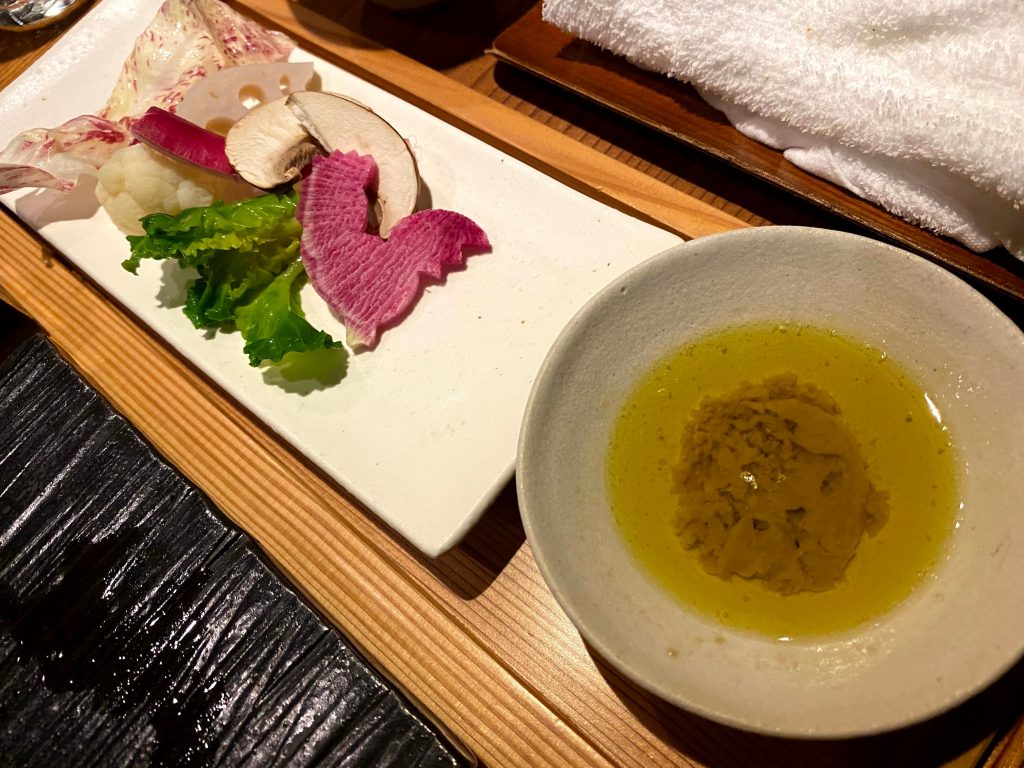 Seasonal vegetable gagna cauda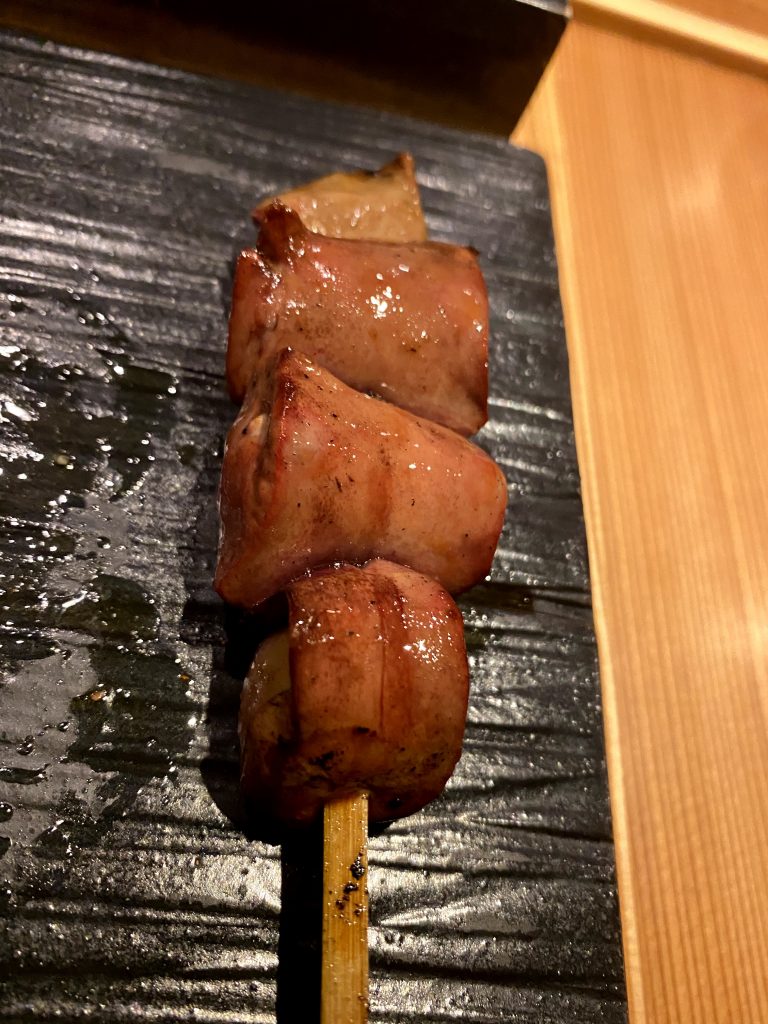 Chicken lever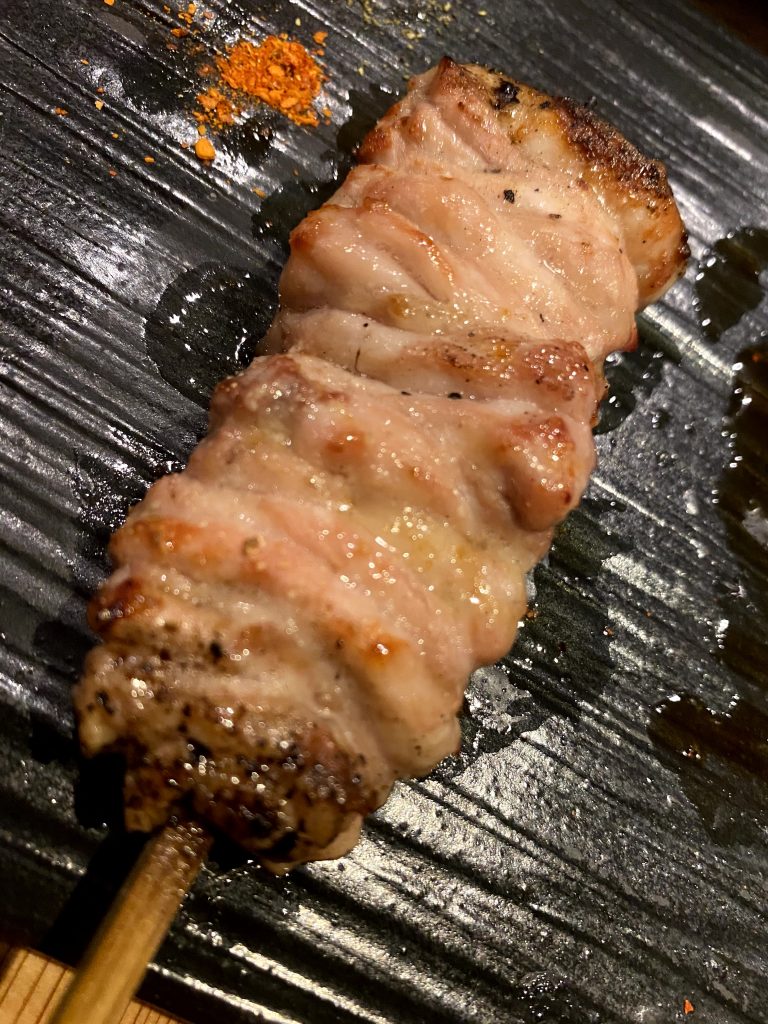 Seseri, chicken neck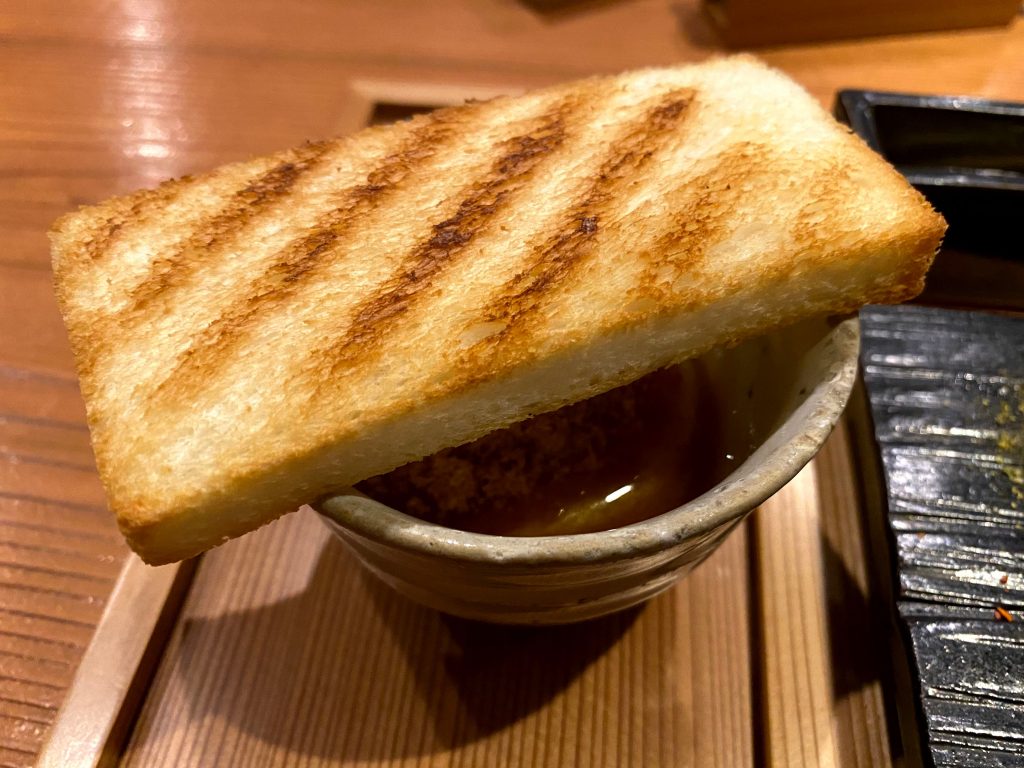 Dried mullet roe with poached egg, dip the bread into it.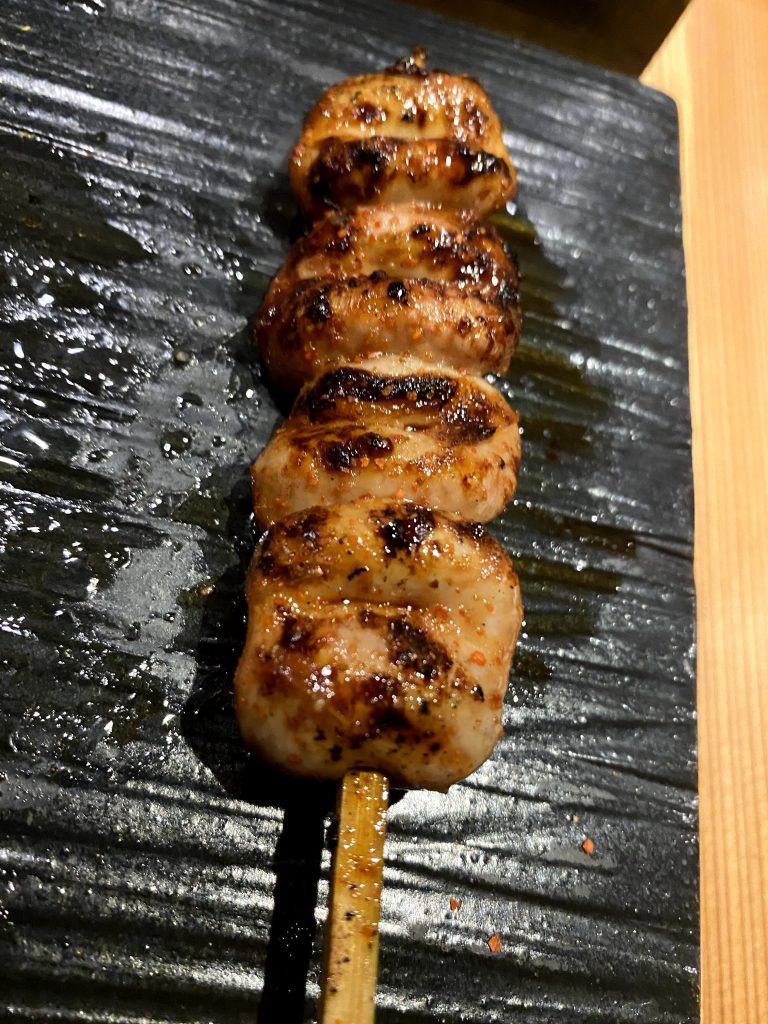 Tokkuri, chicken neck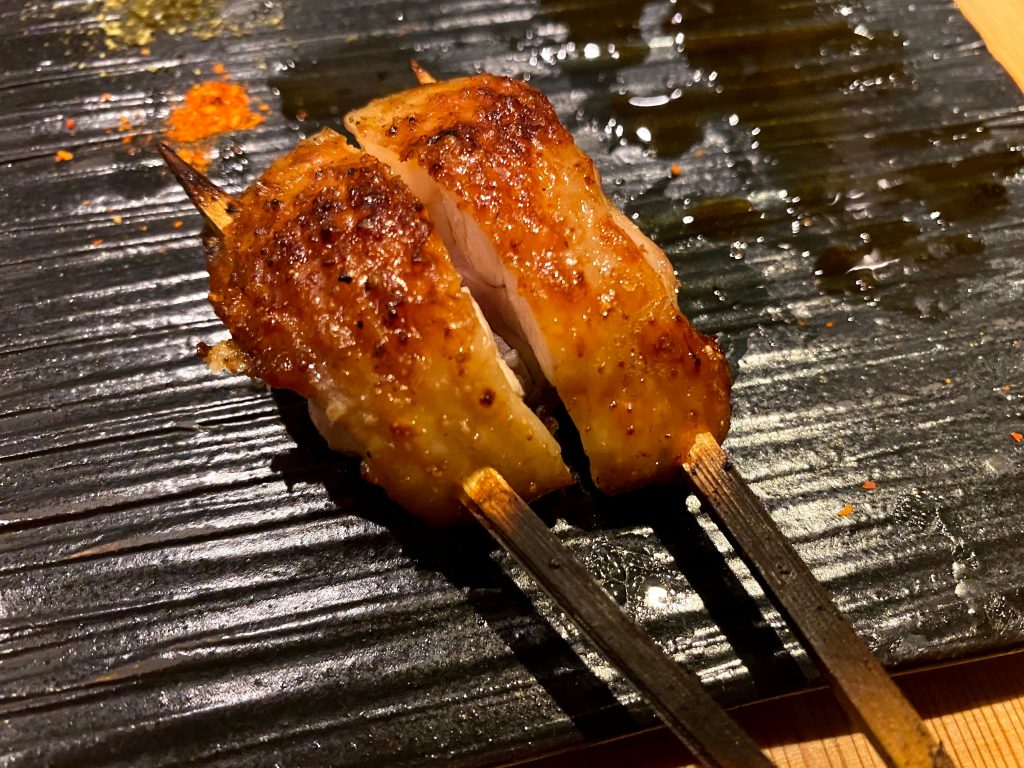 Tebasaki, Chicken wing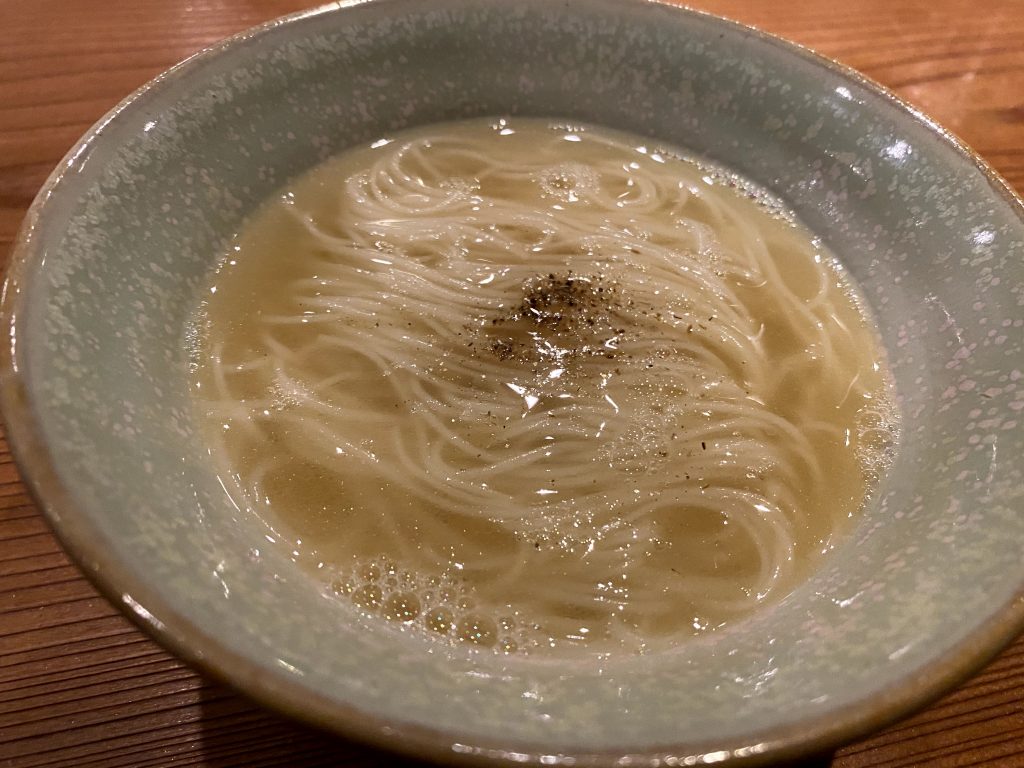 Nyu-men, thin noodle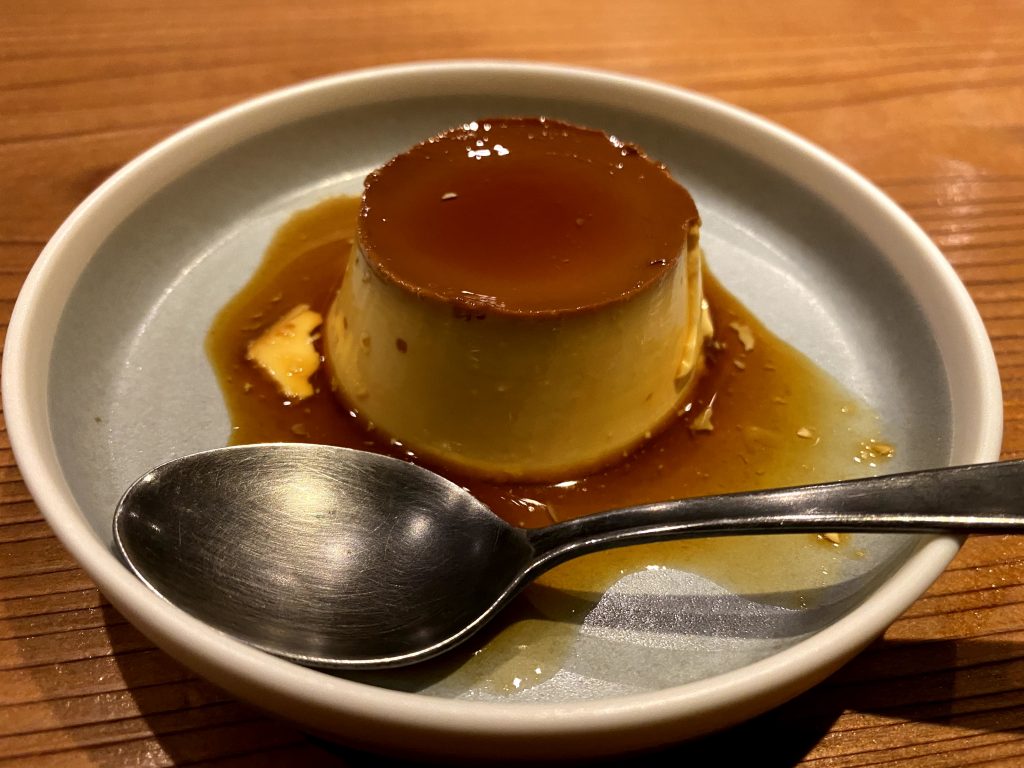 Pudding as a dessert
Insider tips
This restaurant is one of Soregashi(それがし) group restaurant which is running several restaurants in Gotanda area.
After 21:00 you can order individual food as "A la carte" style.
Restaurant detail
Food rating

A good place to make a dinner plan in your journey.
Budget

¥6,000~¥7,999
English
friendliness

No English menu, but they tried to communicate in English.
Reservation
By Calling, or Toreta. Better to make reservation one week ahead.
Payment by
Cash and credit cards
Site and SNS
Home page,Instagram,Facebook
Any other detail
Information on Google Map