Yoyogi Imahan – 代々木 今半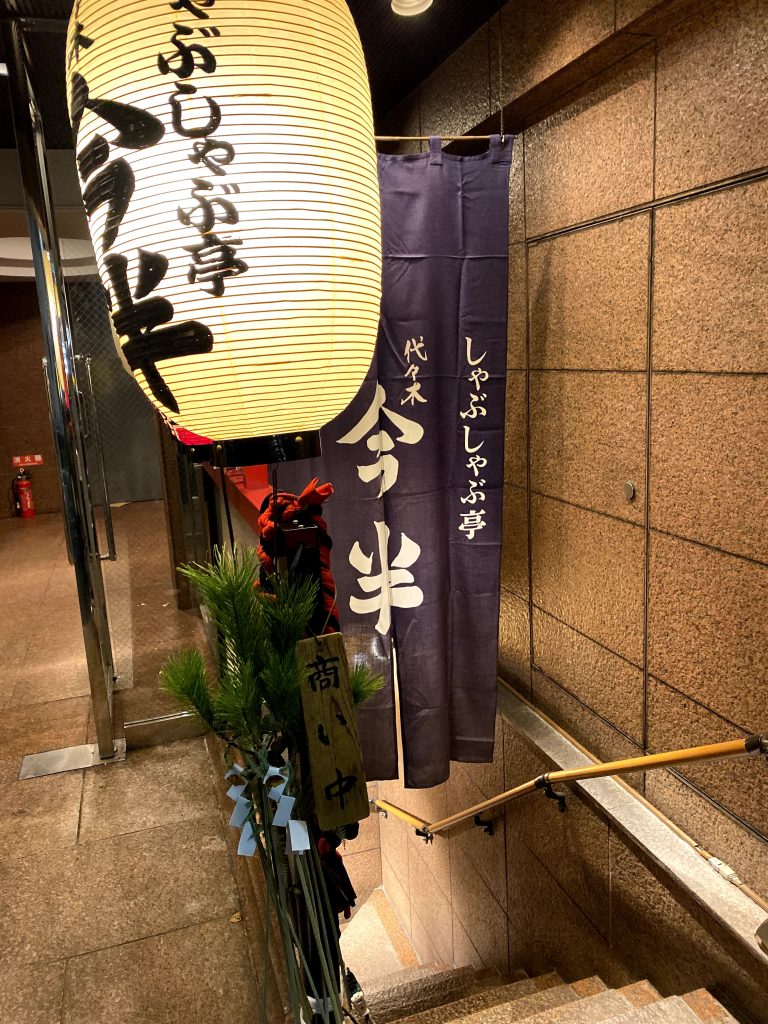 Imahan(今半) is known as one of most famous Sukiyaki(すき焼き) restaurant group with over 100 years history in Japan.
Even here is named as Imahan, this restaurant is not part of Imahan group. The reason why this restaurant has "Imahan" is the young browser of Imahan group owner jump-out from Imahan group and start this restaurant with new concept.
The main difference is quality of beef and vegetables and other ingredients. Everything they are using is special and difficult to secure the portion, so that he can only running one restaurant unlike Imahan group.
Must order
Enkai course – 宴会コース
There are tree type of course with almost the same portion, the difference is quality of meat.
Sanja course – 三社 : 7200 yen
Shirasagi course – 白鷺 : 9600 yen
Kinryu course – 金龍 : 12000 yen
Shirasagi course is recommend for first time, and following is the contents of Shirasagi course.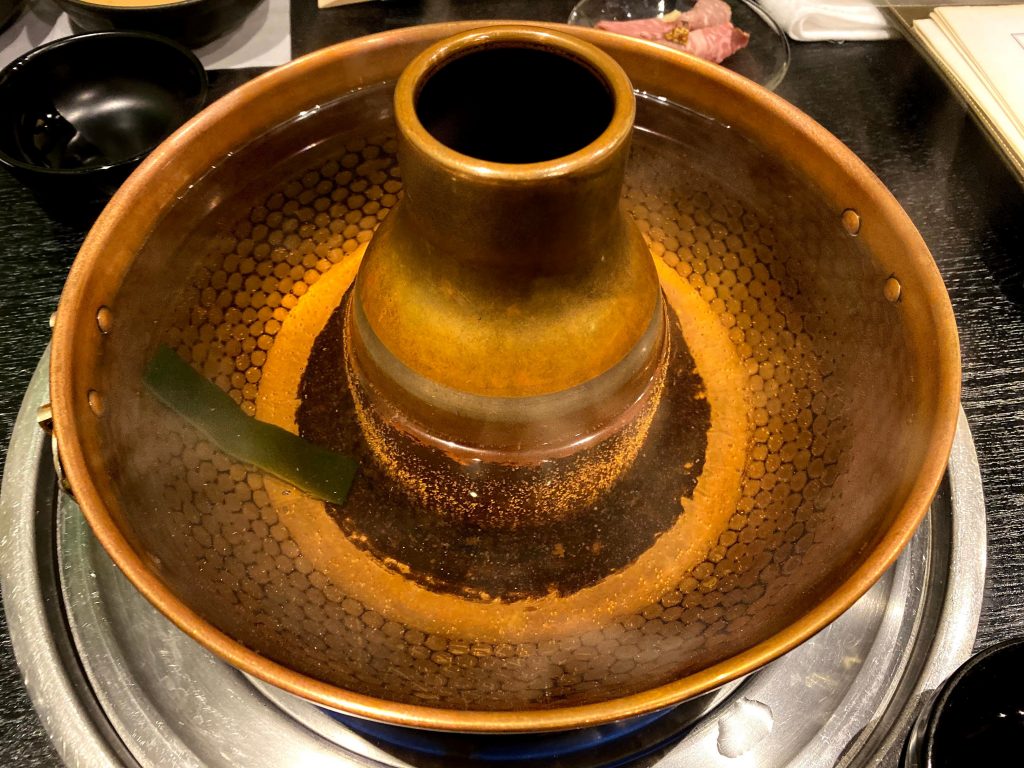 Shabushabu is a kind of self cook hot pod, difference between typical hot pod is boil the beef as rare, only boil it ten or twenty seconds. The meat is still partially red is vest timing to eat it.
# Don't be afraid too much staff could demonstrate how to cook if you request them.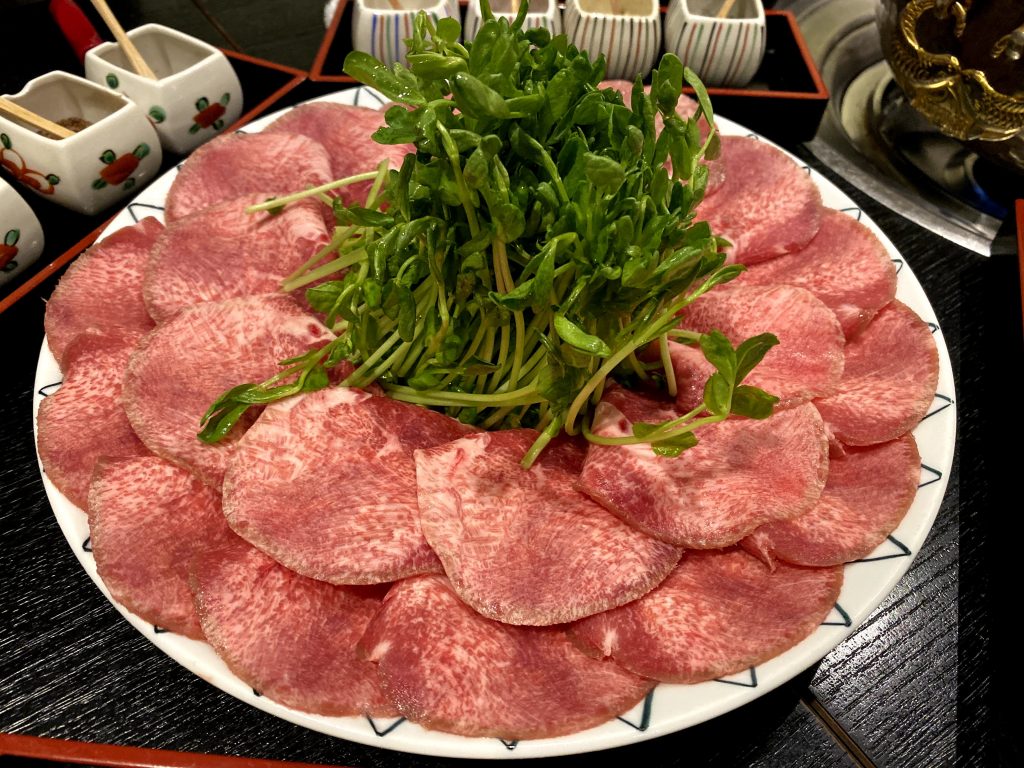 First dish is sliced tongue with pea sprout, just boil both tongue and pea sprout with around twenty seconds.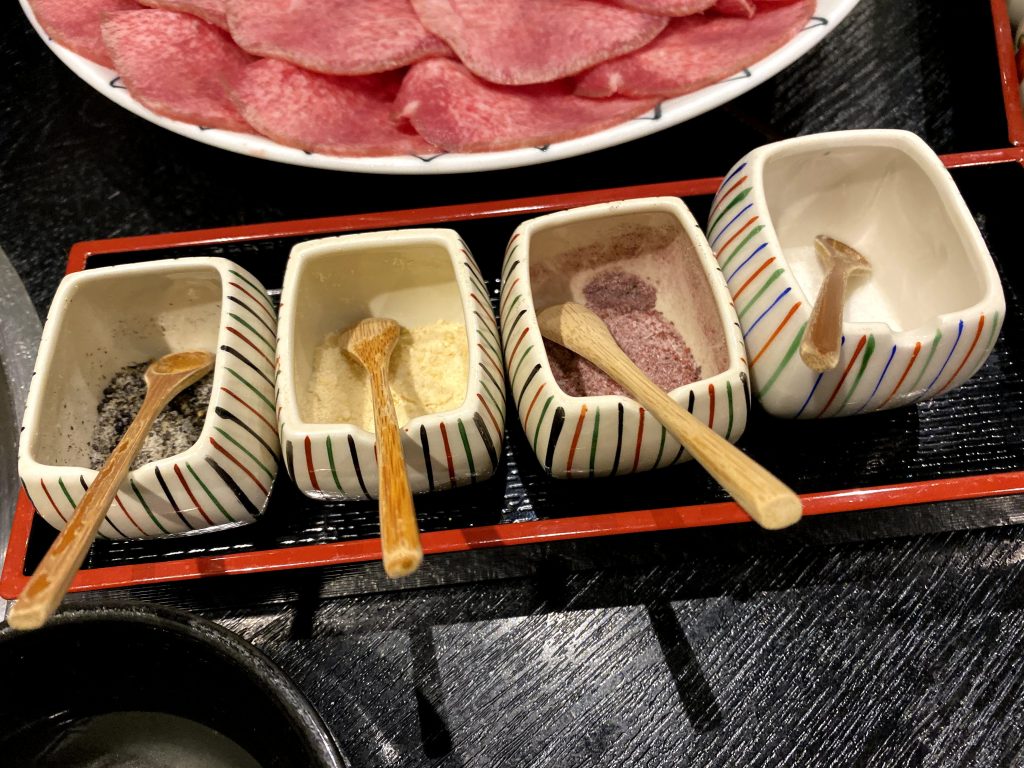 And 9 type of salts on your desk with different tastes of garlic, Basil, Chili pepper, black pepper, lemon, plum, yuzu and black sesame. Sprinkle a little and eat it.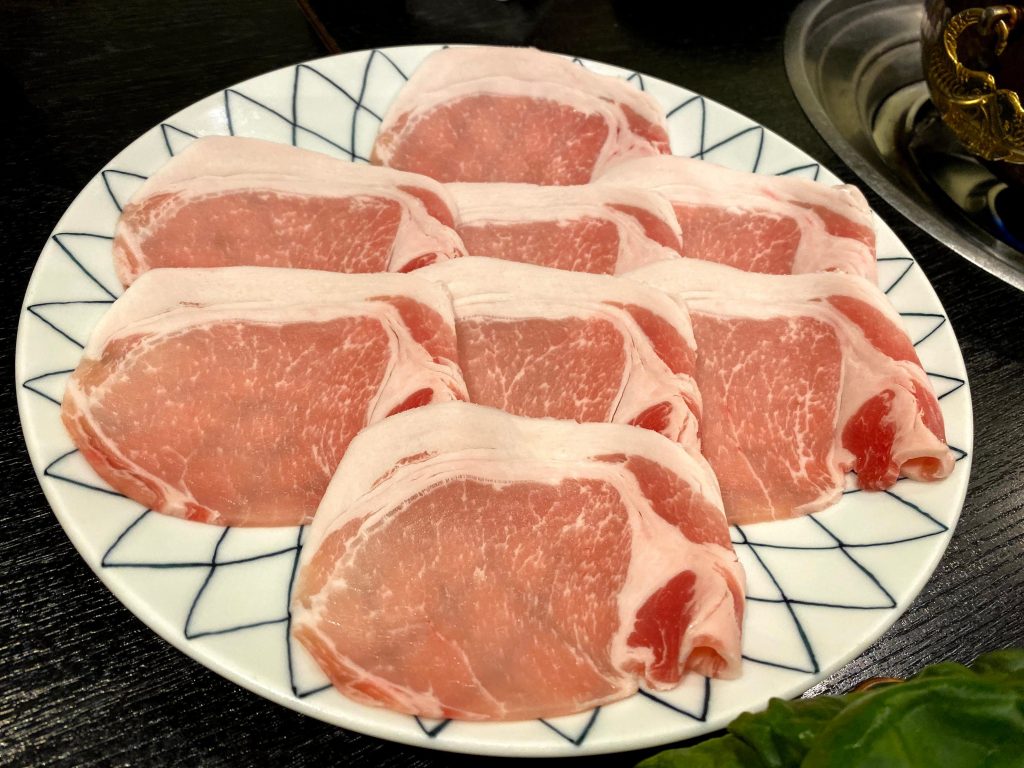 Next dish will be sliced pork, this pork is a pedigree kagoshima black pork, typically pig farm smells very much, but the farm which this pork come from is not smell, because those pork grow on grazing.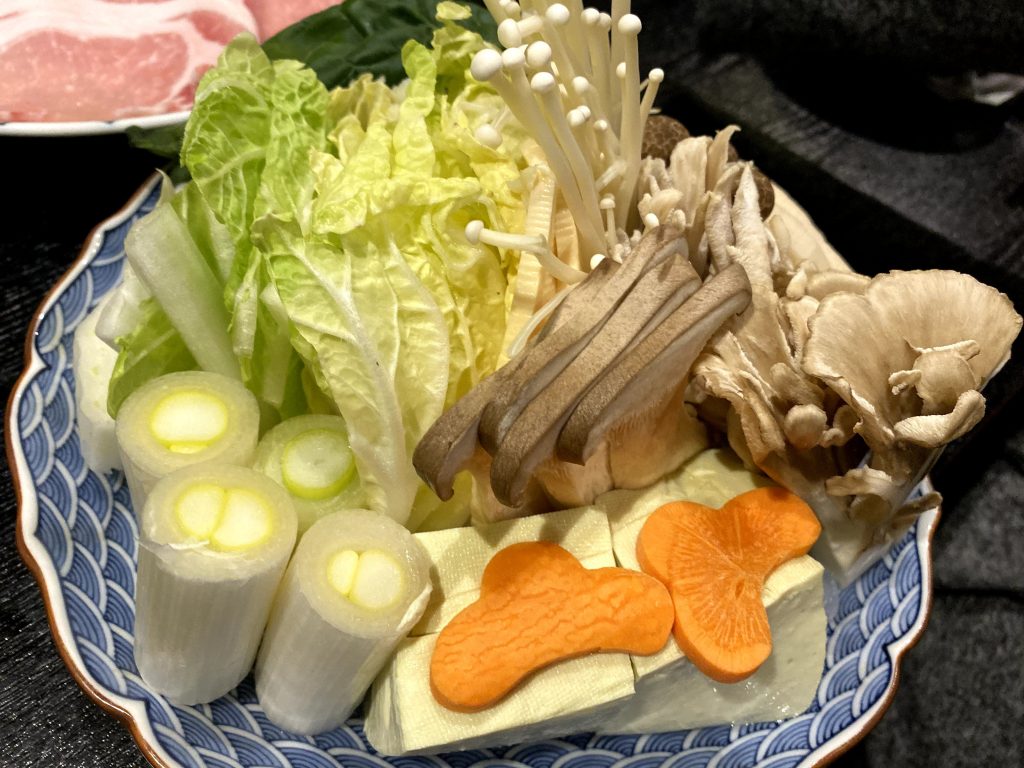 Vegetables has been chosen seasonally, typical Shabushabu you boil vegetables very much, however all of them are very freash, just boiling them with less than ten seconds is enough.
Vegetables come with a white noodles which called Yoshino-kuzu from Kyoto, this is only a few restaurant can serve it as production amount is very limited.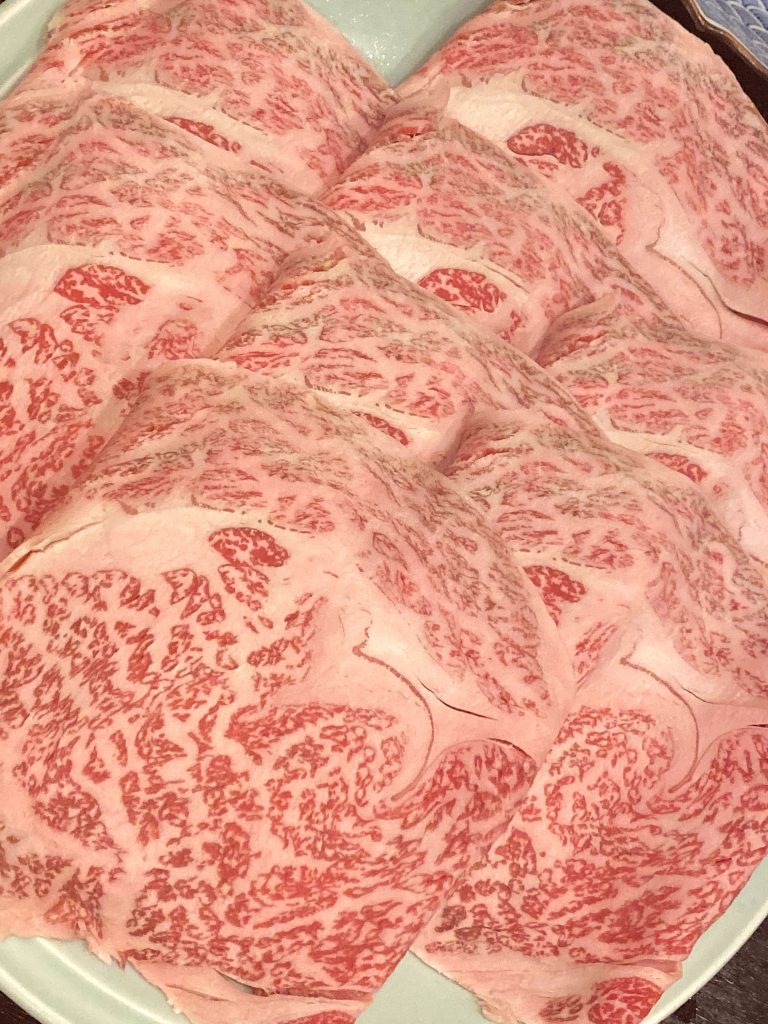 Yes, last dish should be beef.
The beef is marbled very good. Also the beef is aged with original style for 10days to 14days to maximize Umami of the beef
(Ageing style is not like U.S. steaks)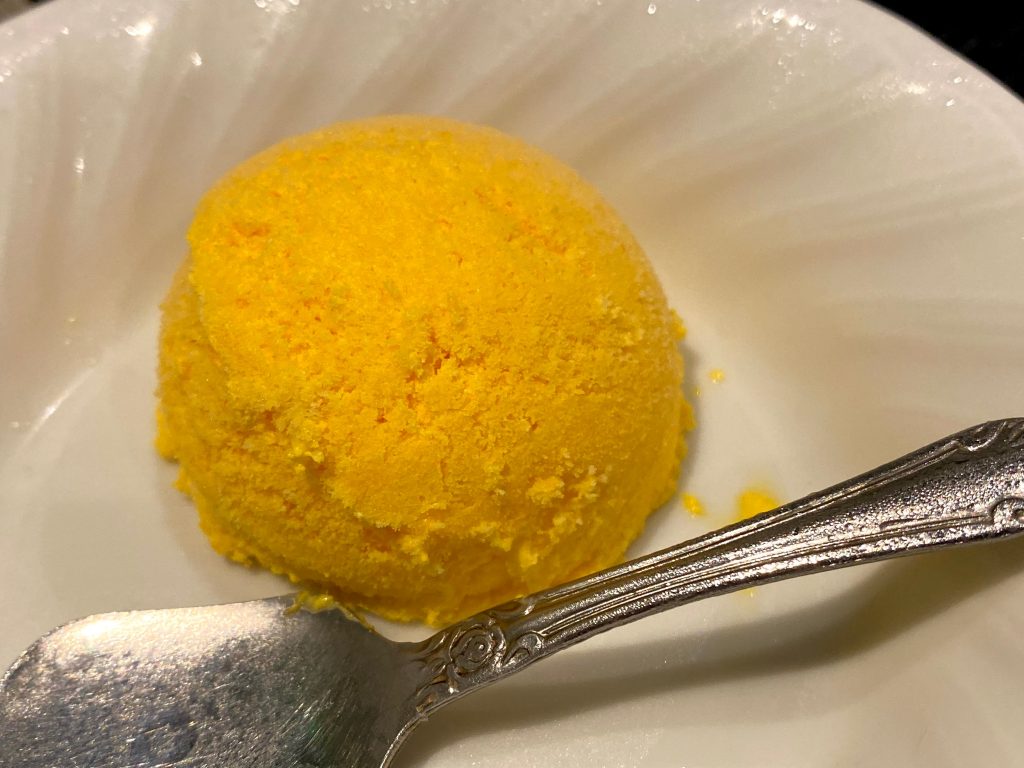 Dessert is original style sherbet. Good sour to refresh your oily mouse.
Insider tips
N/A
Restaurant detail
Food rating

A good place to stop on your journey
Budget

¥10,000~¥14,999
English
friendliness

Only Japanese staff here and no English menu.
Reservation

By Calling, and difficult to make reservation at least 1 month earlier.
Payment by
Only Cash
Site and SNS
N/A
Any other detail
Information on Google Map