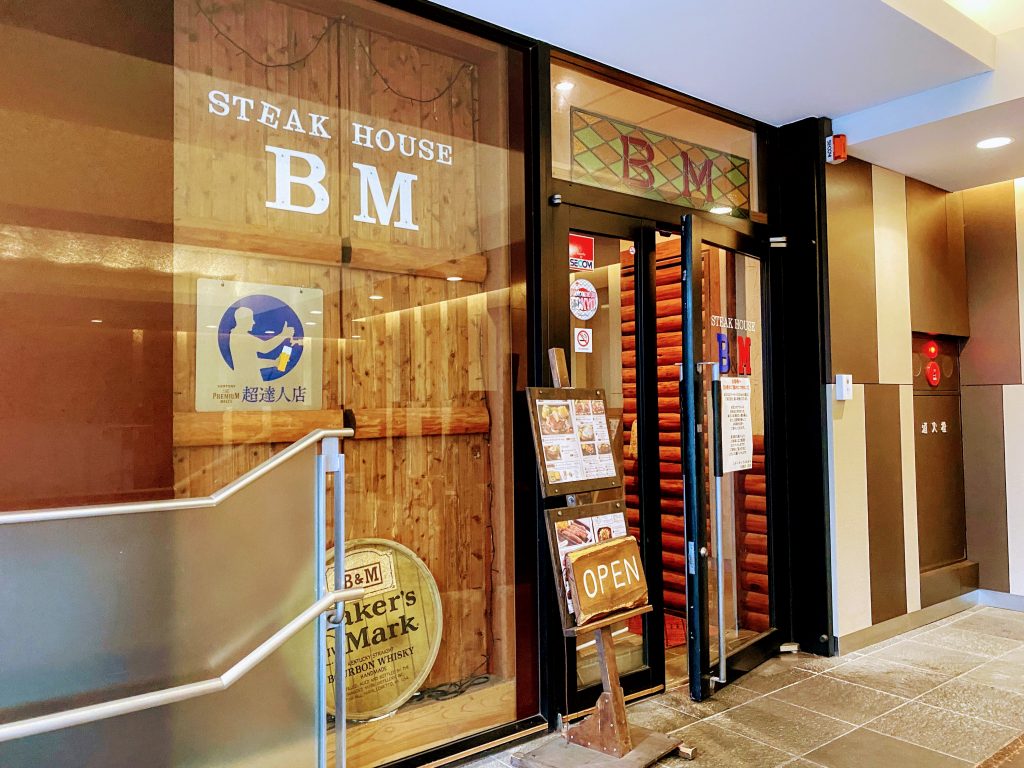 B & M which is a casual stake restaurant has many brunch in Tokyo area, meguro one is one of them.
The stake and food are casual, they are great cost performance, even the beef quality is not high like Wagyu beef, but they has made effort for sauce like the famous garlic butter or side like server service, overall food satisfaction is more than it's cost.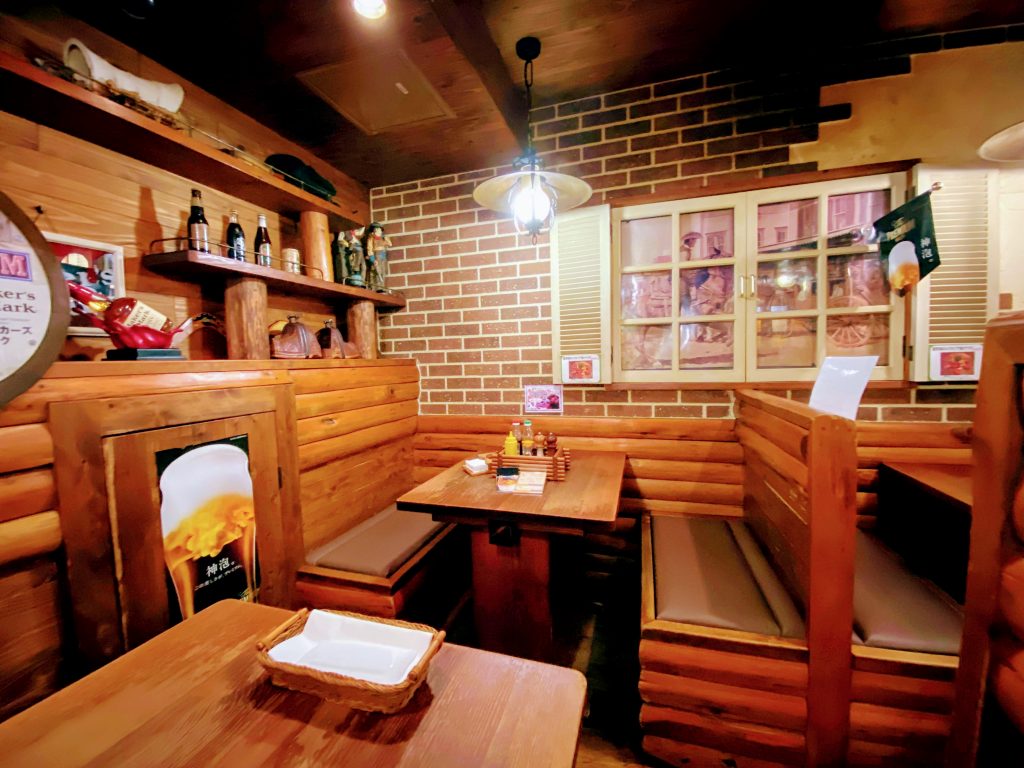 As this is a Japanese style stake restaurant, it is usually to be eaten with steak sauces. Also the garlic butter which you can order optionally, is famous here.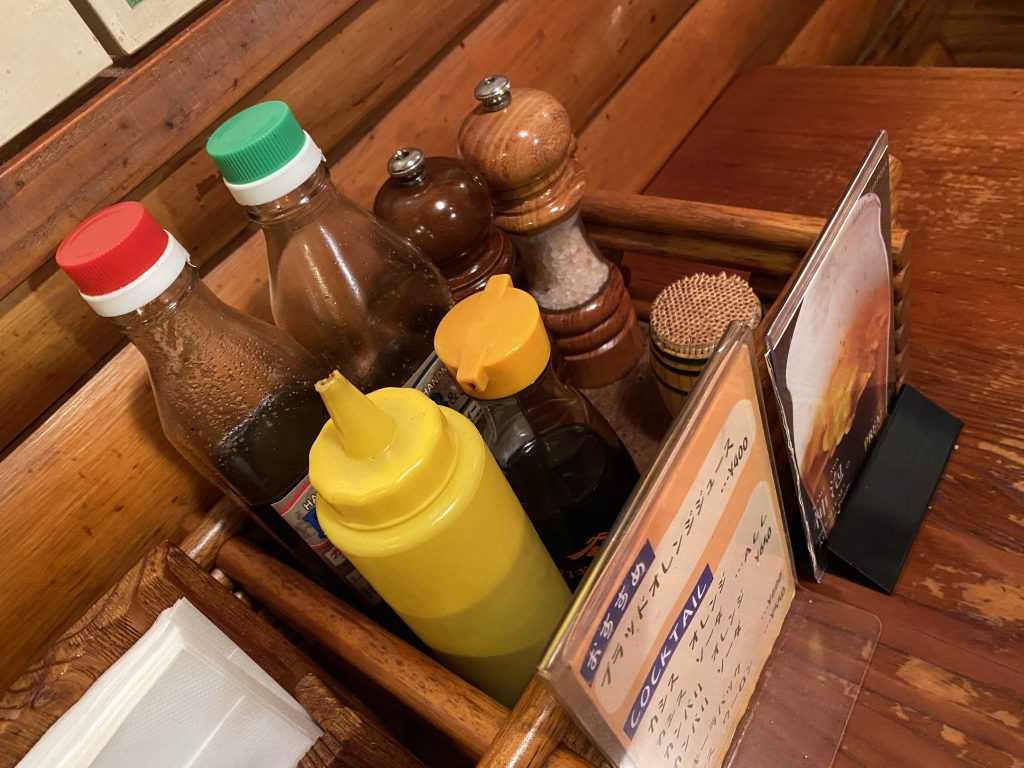 Must order
Garlic butter steak – 1800 yen/200g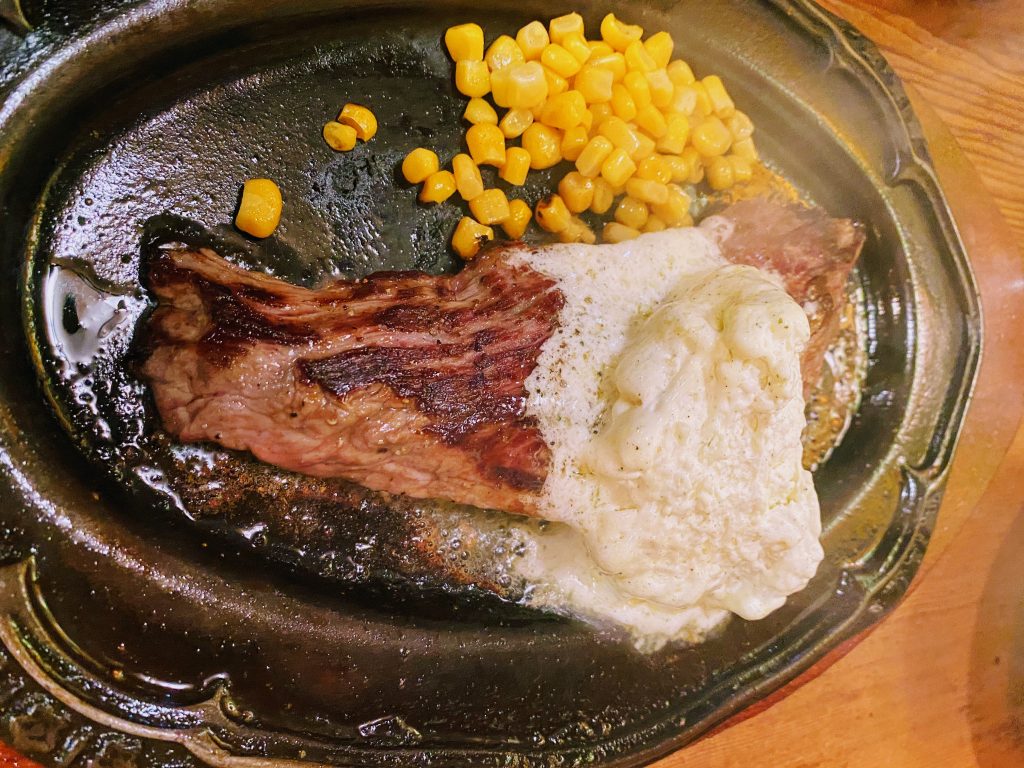 *Signature This set is with garlic butter which is a signature sauce here. The garlic sauce is flavored by garlic and butter itself is very soft creamy, garlic smell is not so strong.
Also the meat is very soft and there are no fat good red meat, as the meat itself is simple taste, it is very good combination with the garlic sauce.
Additionally, the cost is not so high, so this should be the most high cost performance dish here.
Rib steak – 3780 yen/320g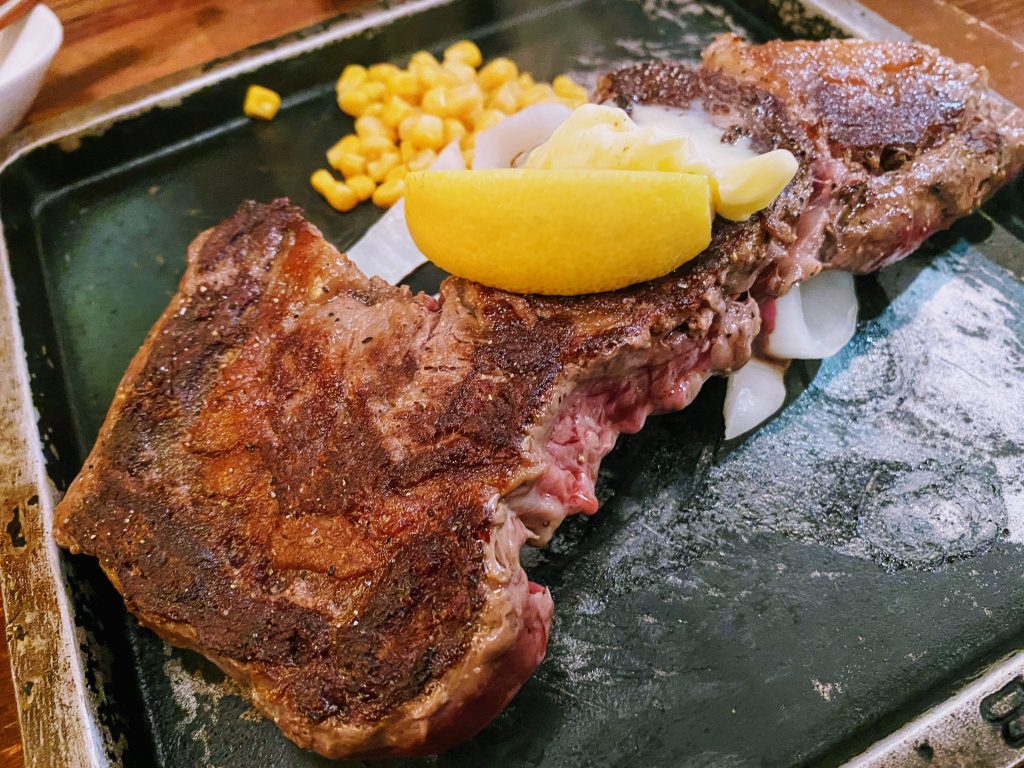 The meat is very soft and taste of meat is rich too, you can eat with salt or you can add stake sauce on the table too. Also even the garlic sauce is not on the top of the stake, you can order to add the garlic butter with it.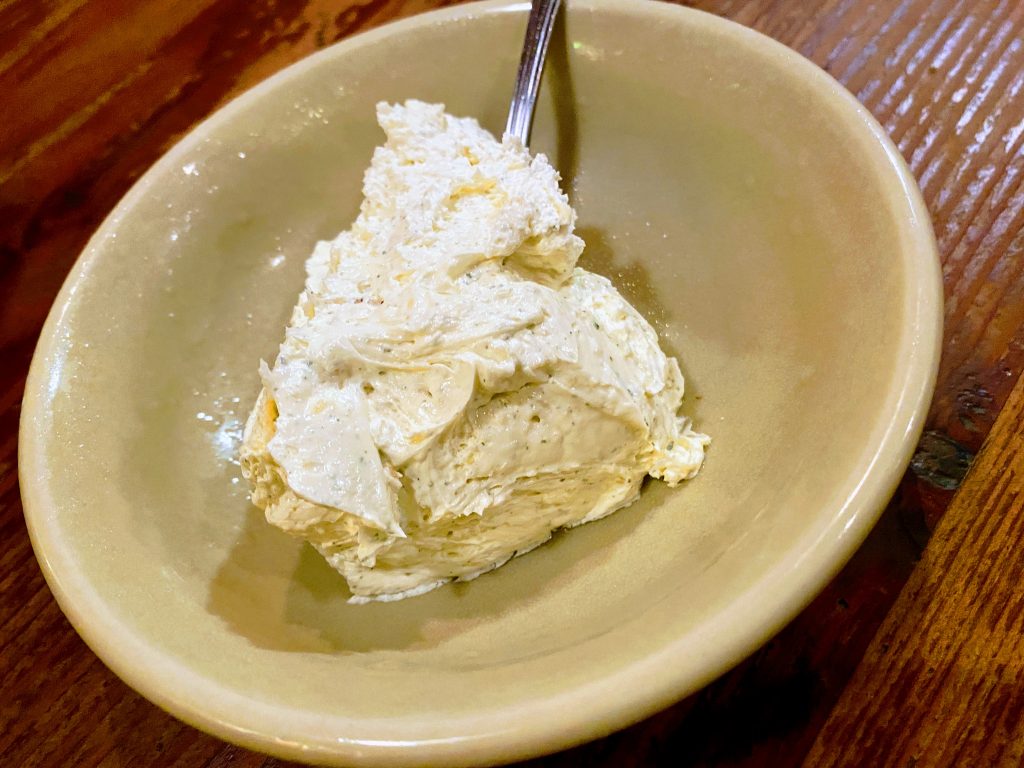 Server Service Set(SS Set) – 720 yen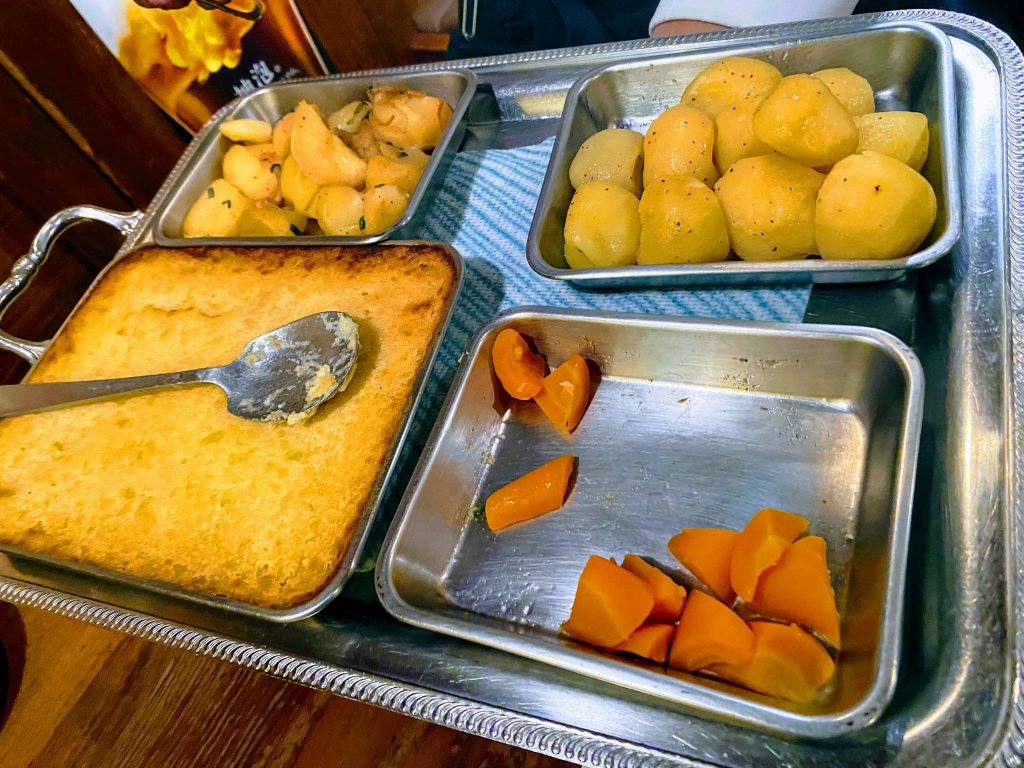 *Signature This server service is like a side dish on a stake house in USA, you can add this meals with 700 yen for each stake dishes.
This option contains above four kind of potato; mashed potato, whole potato, sliced potato, and boiled vegetable. Especially mashed potato is delicious, feeling great flavor of butter, and potato is very silky.
The potato which is used for above is Kita-akari which is delivered from Hokkaido, This variety of potato is developed in Hokkaido also do contain more vitamin C more than other kind of potato.
Also following butter bread or rice and salad would come with this set. However my recommendation is not to take bread, as the potato is refillable and delicious, you can ask some more for much potato if your stomach is not still full.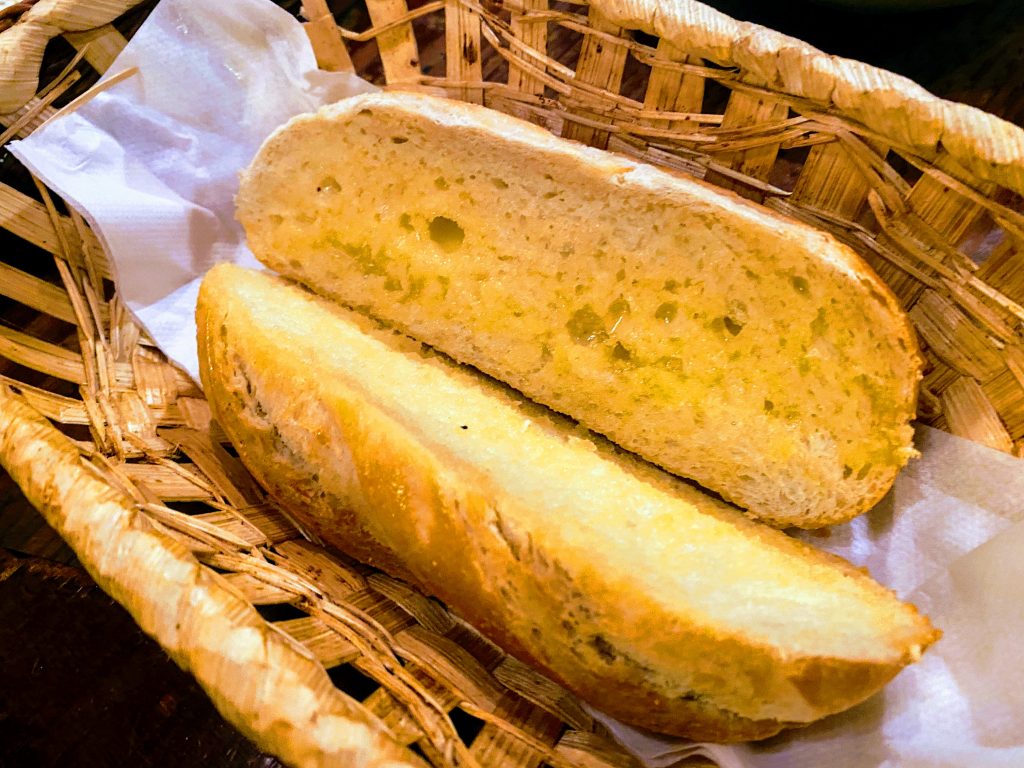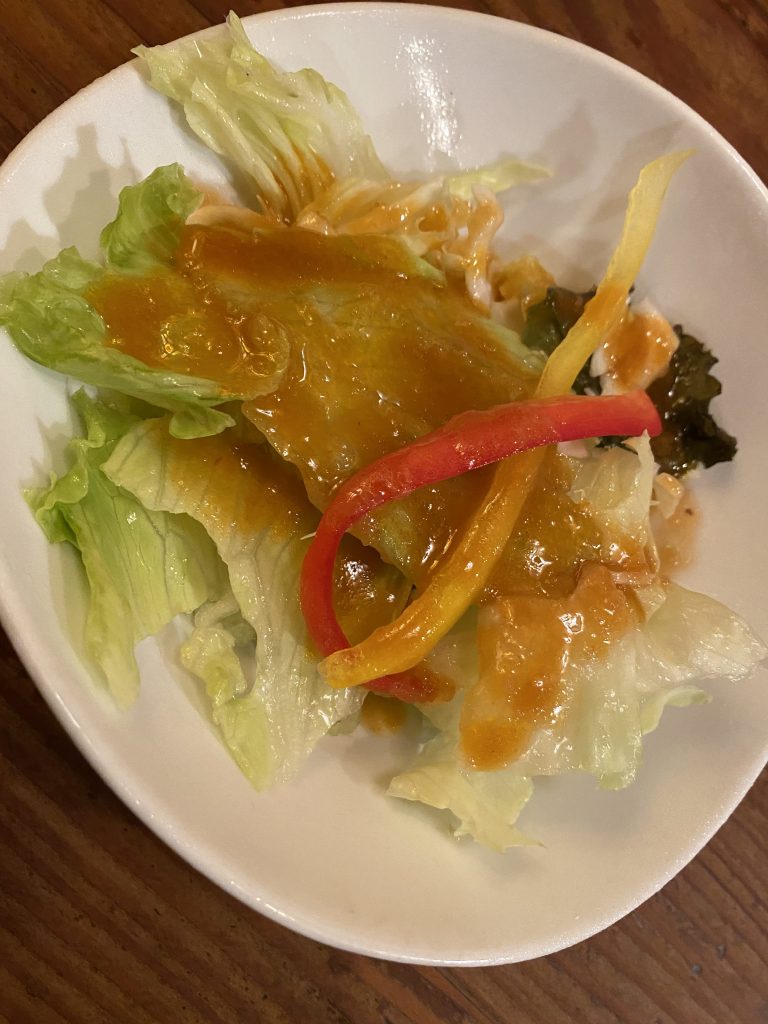 With the set, you can add beverage or sherbet, blood orange sherbet is good choice if you have no preference.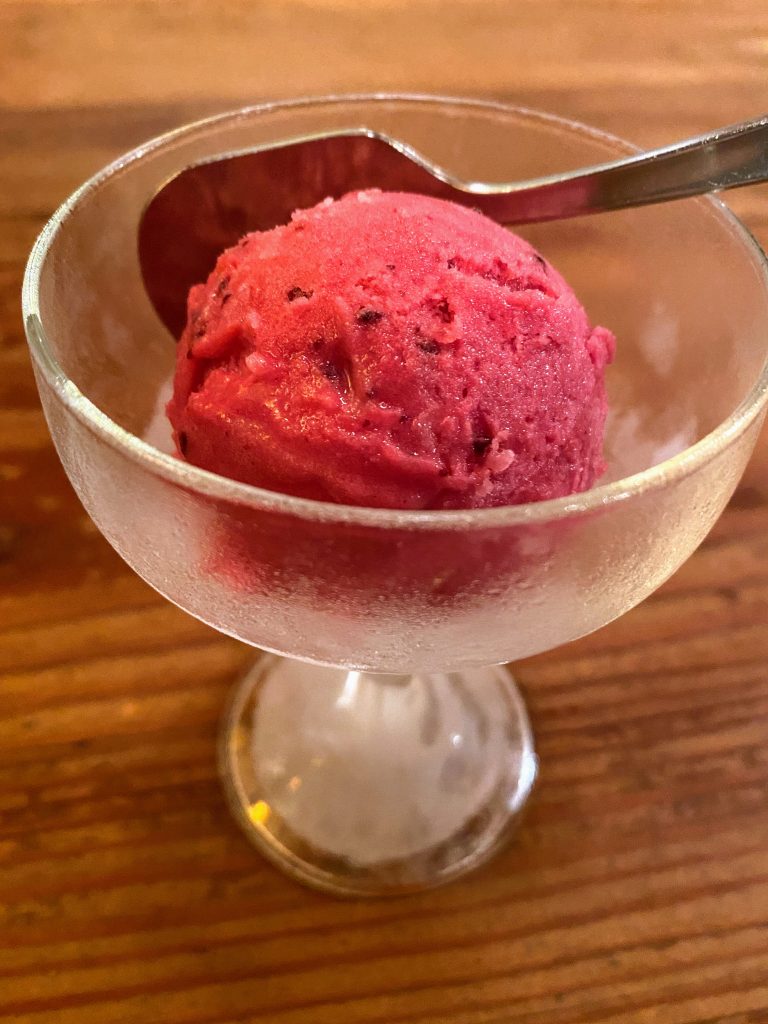 Restaurant detail
Food rating

Good for drop-in when you come near here.
Budget

¥3,000~¥4,000
English
friendliness

There is english script on the menu, foreigner sometimes come here.
Reservation
or queue

You can make reservation by calling, it is better to make reservation advance. Or there is a queue in front of the restaurant.
Payment by
Cash and credit card
Site and SNS
Web site
Any other detail
Information on Google Map