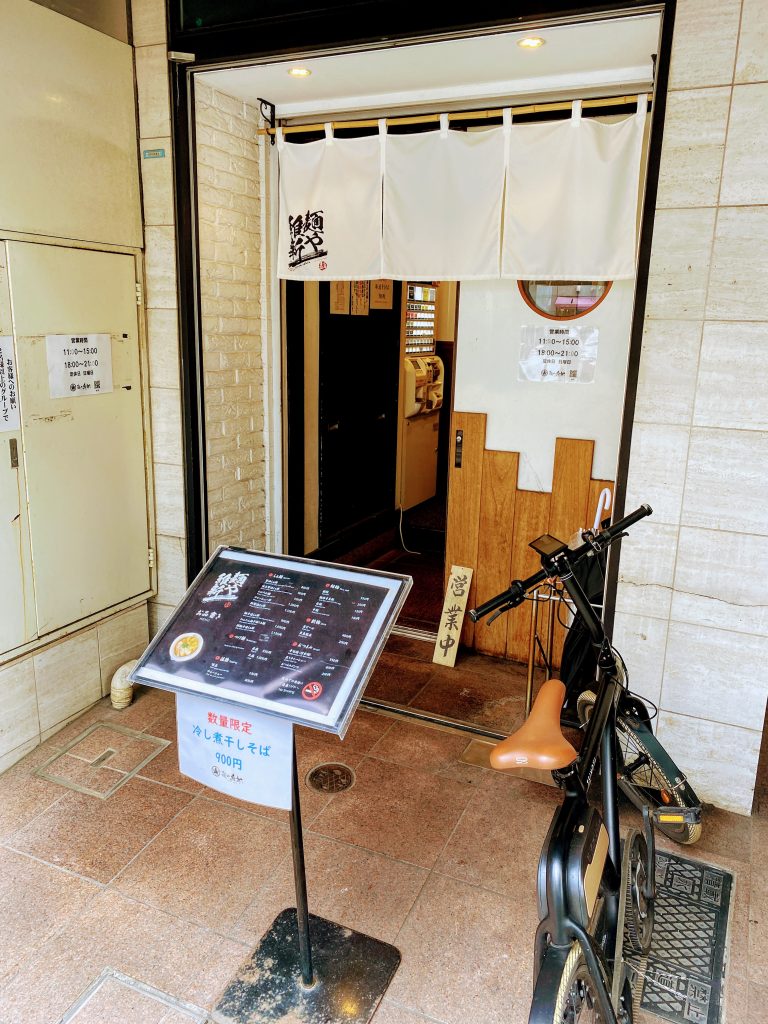 This restaurant located 5 mins walk from Meguro Station near Shirogane area. Also this restaurant awarded Big gourmand of Michelin for sequential five years from 2015 when Ramen restaurant become included in Michelin guide.
The soup is made by pork shin bone and chicken bones which is utilized several kind of chicken with monosodium glutamate free, and added kelp from Ransu and dried swordfish and dried brown striped mackerel scad.
This restaurant is one of the ramen restaurants which is inheriting ramen style of Mr. Minoru Sano who is known as a iron chef of Ramen. Also the owner chef has worked at ZUND-BAR which is first brunch of AFURI. the Ramen here is well balanced and clear soy sauce base ramen.
Must order
You would buy a ticket at the machine, the menu is categorized by soy sauce base, Yuzu and salt base, and monthly special menu.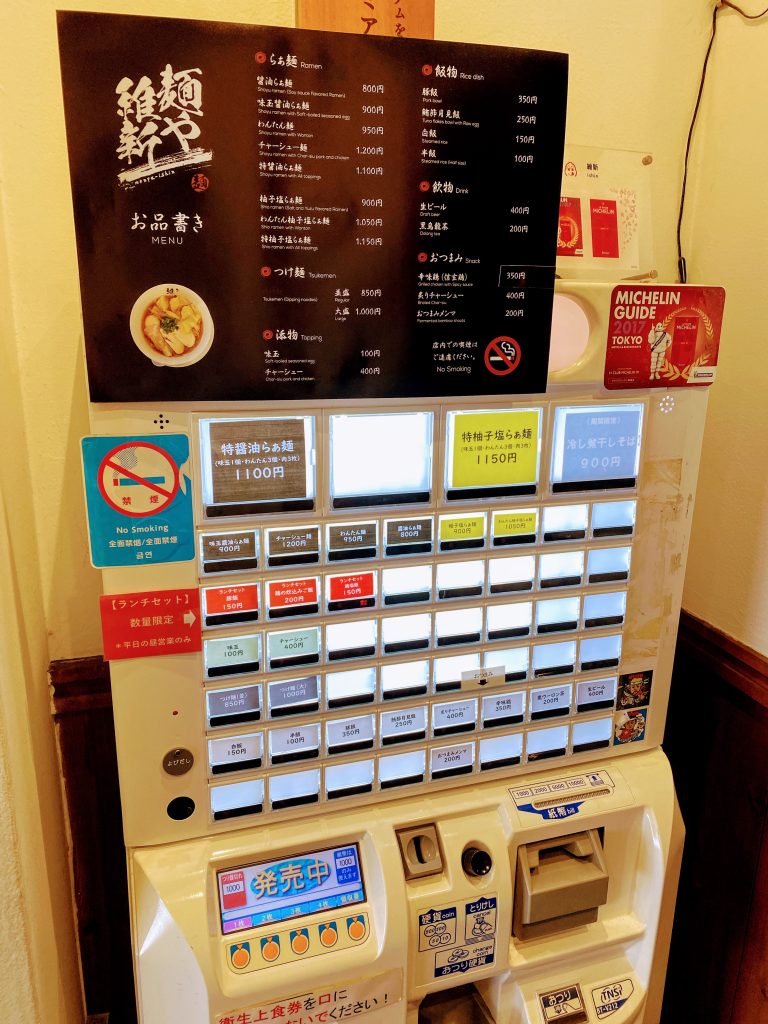 Special soy sauce ramen 特醤油らぁ麺 1100 yen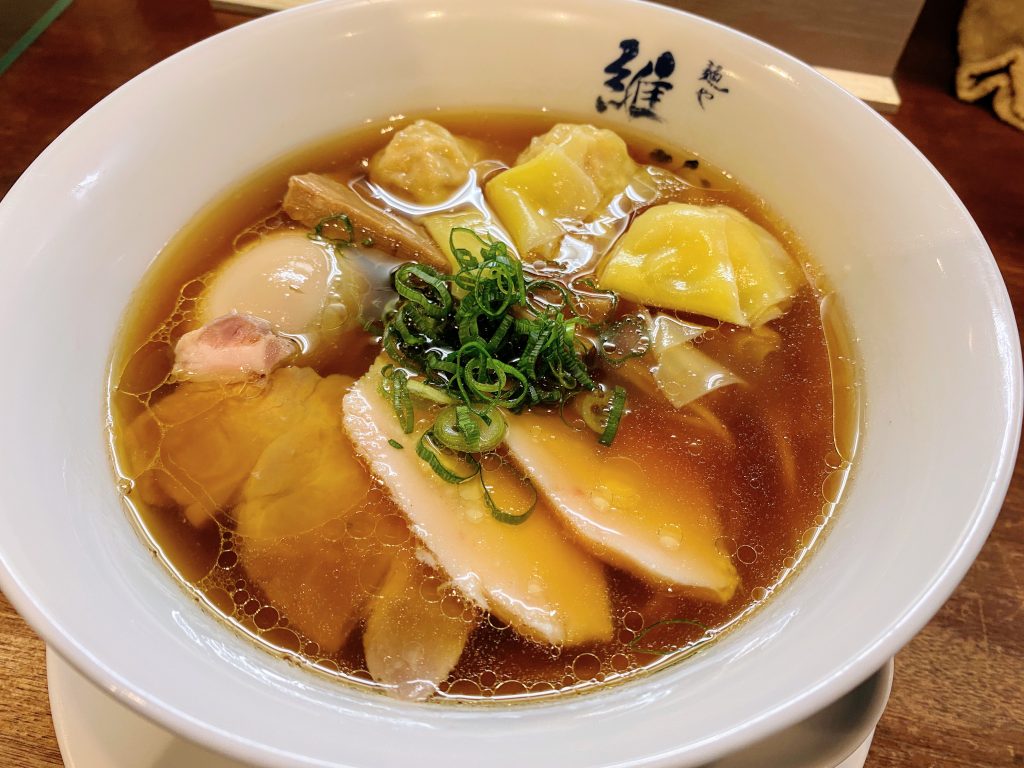 *Signature this special ramen is with pork and chicken meats, seasoned half boiled egg, seasoned bamboo shoots, and wonton.
The soup is clean an harmonizes between several kind of stocks; pork , chicken, fish. Also soy sauce is very deep taste not so salty.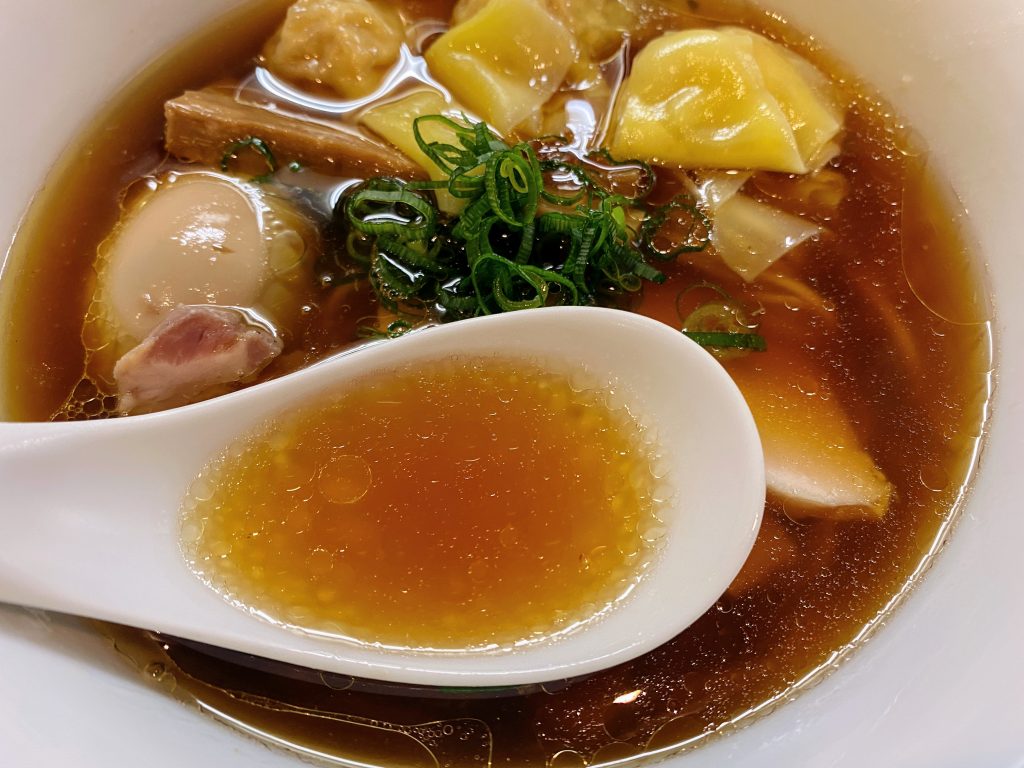 The noodles are very thin and feeling chewy with good flavor of it's wheat. This noodle is good combination with the sensitively balanced soup.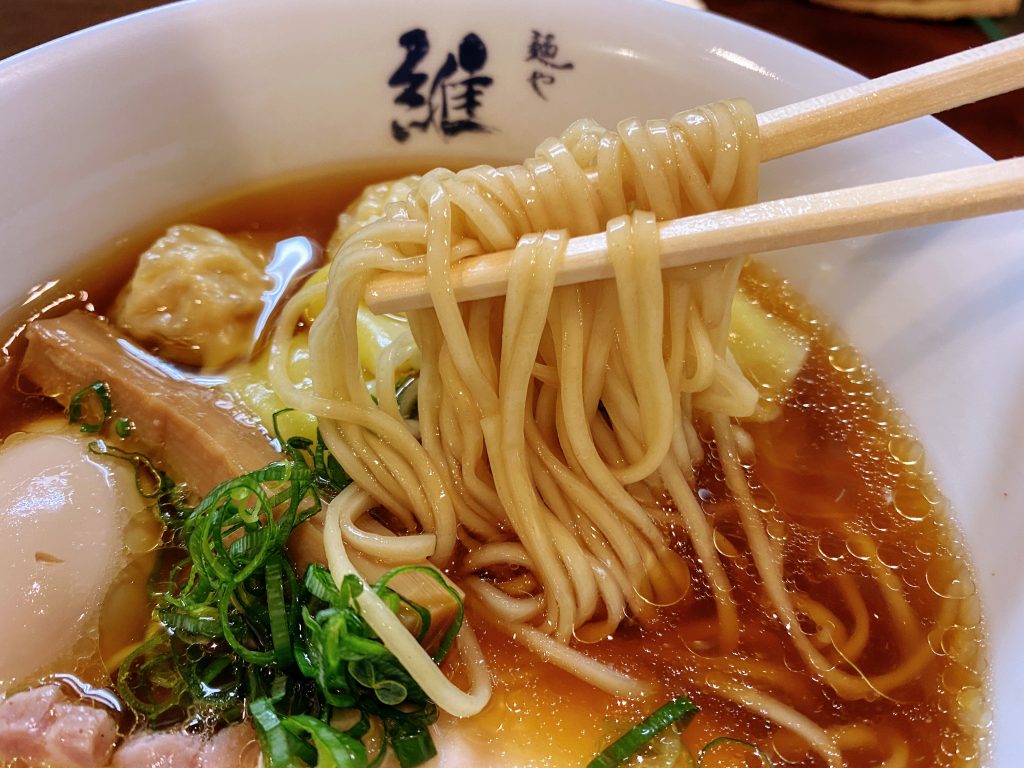 The pork and chicken meats are very much soft and even they are slightly seasoned but still feeling taste of the original ingredient, especially pork is savory.
Insider tips
The character of "らぁ麺" is showing the retrospection for Mr. Sano, so the ramen restaurant which is using this character is inheriting Mr. Sano's ramen style.
Restaurant detail
Food rating

A good place to make a dinner plan in your journey.
Budget

~¥1,000
English
friendliness

There is no english menu here, foreigner sometimes come here.
Reservation
or queue

Sometimes there are queue for 10 mins in front of the restaurant.
Payment by
Only Cash
Site and SNS
Web site
Any other detail
Information on Google Map