Konpira chaya – こんぴら茶屋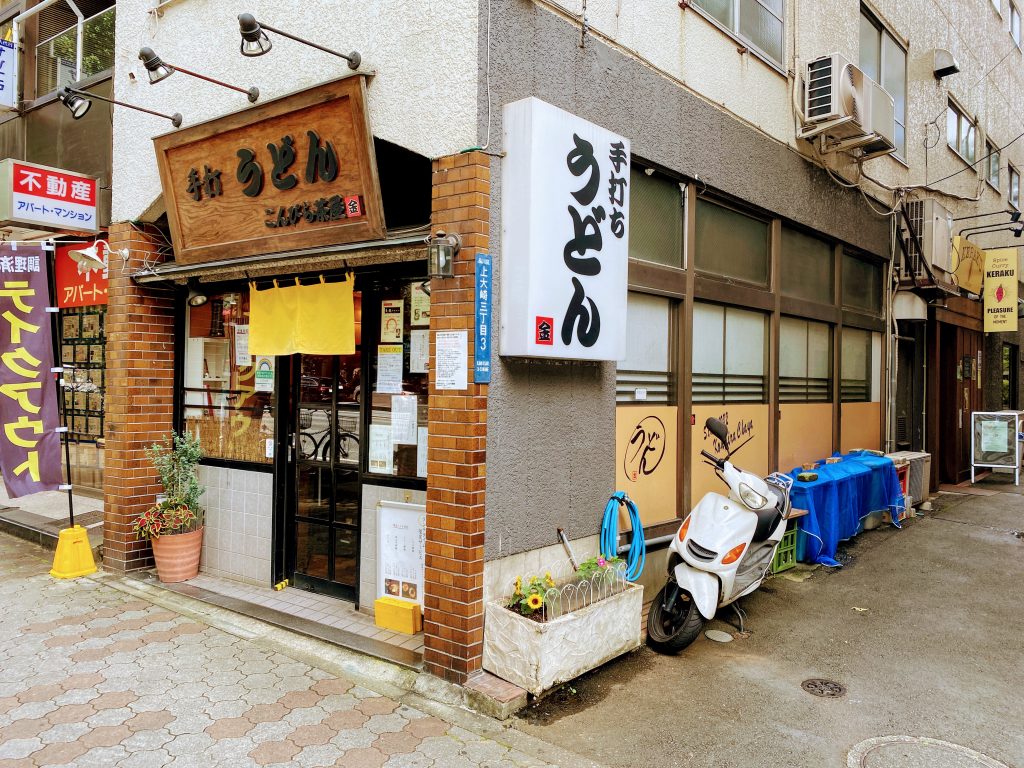 The konpira means a shrine called 金刀比羅宮 in Kagawa where the place of Sanuki style udon.
So this restaurant serves sanuki style udon, but signature one is beef curry udon. This style has been started as a food for the staffs working there, the become signature food.
The curry is slightly hot, and unlike typical Japanese curry, Iriko fish soup stock is added to, so the taste become more deep and good combination with the udon. Also you can chose hot and mild for curry spiciness.
Also there are many option on top like egg or tempura, you can add your favorite option there. A grilled homemade rice cake is one of recommendation as this is very soft and stretchy feeling sweetness of rice, and you can choose small size of that if you feel they are too much portion for you.
Must order
Beef curry udon / 牛かれーうどん – 1120 yen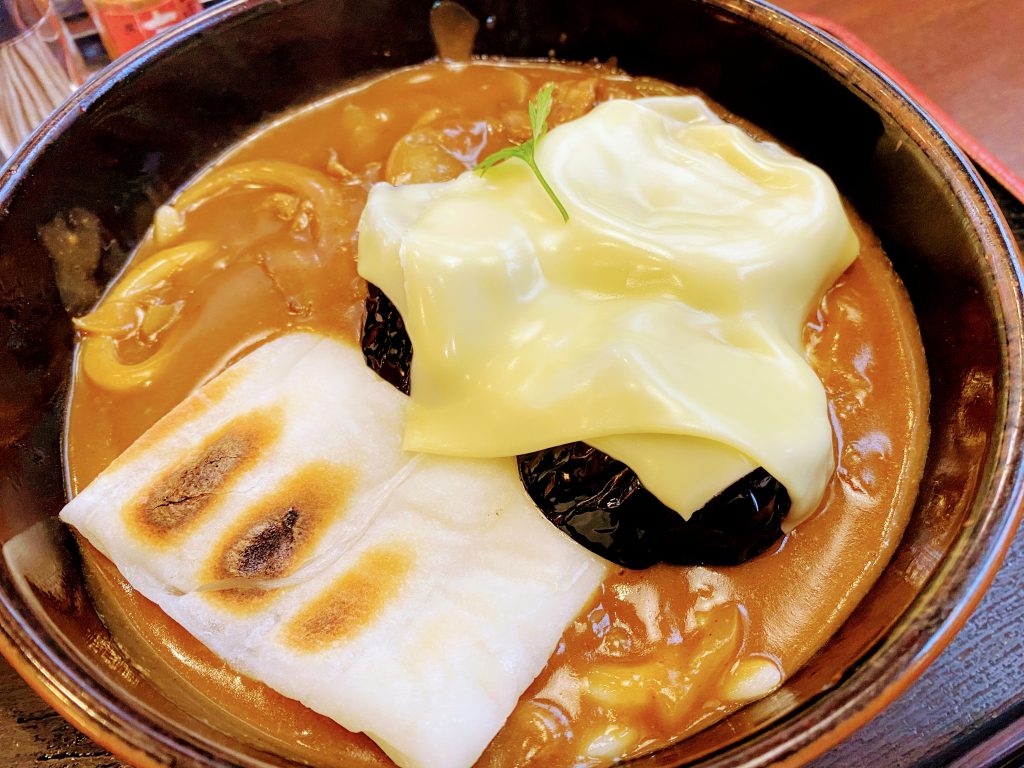 For basic beef curry udon, you can add options like rice cake, cheese, the above picture with eggplant and cheese is limited only season, but very popular one here.
Restaurant detail
Food rating

Good for drop-in when you come near here.
Budget

~¥2,000
English
friendliness

There is no english menu here, foreigner sometimes come here.
Reservation
or queue

There are queue for 20 mins in front of restaurant.
Payment by
Only Cash
Site and SNS
Web site
Any other detail
Information on Google Map