Kurume Taiho Ramen – 久留米 大砲 ラーメン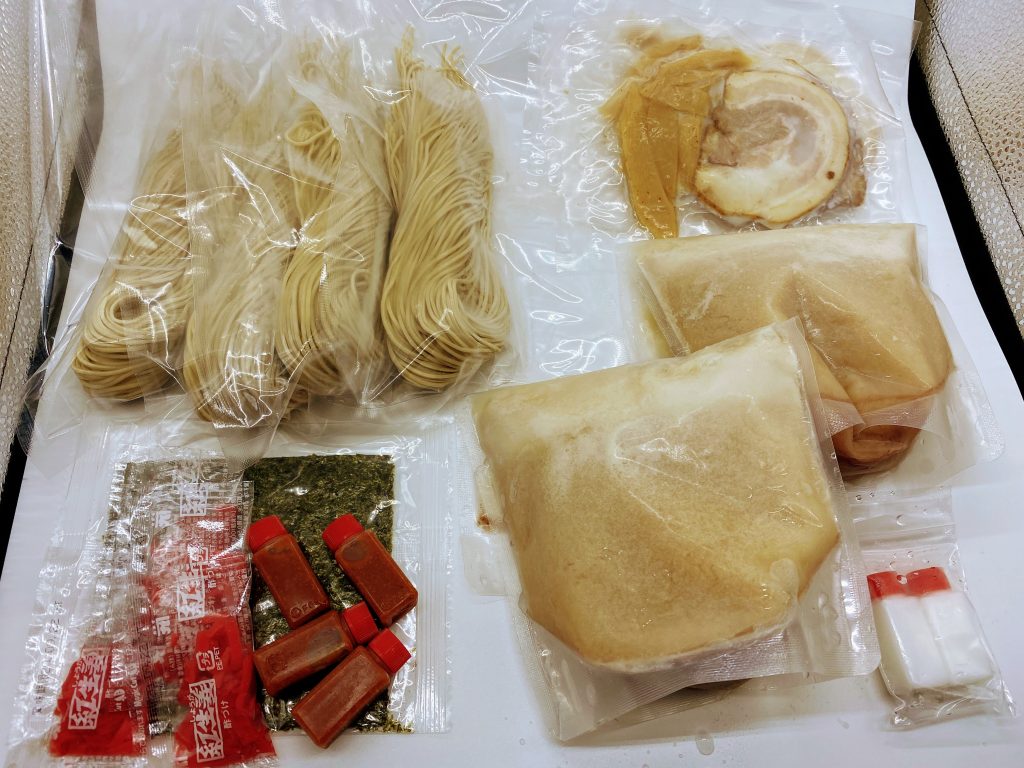 Kurume Taiho Ramen is a famous Hakata style ramen restaurant at Kurume in Fukuoka, also nominated to big gourmand of Michelin at 2014.
This restaurant has started as a stall restaurant at 1953, then expand the business and now there are over 10 brunches in Fukuoka and running by son of founder.
The characteristic thing here are about the soup, the soup is added new soup every day and not make it empty like eel sauce, and this way is named "呼び戻しスープ".
At the restaurant, there are queue in front of the restaurant, and you can delivery the taste to your home. The delivery is not frozen one, but cool delivery, so the soup and noodles are still keeping freshness.
Must order
There are two kind of ramen they serve, one is modernized and customized one for everyone, and second is the original taste called old ramen.
For the delivery, you can choose one of them or both, my recommendation is try to have both and compare them!
Ramen (Mild)
The modernized ramen is mild, and creamy and less gamy smell, the soup is well balanced, it is rich, but not too much oily and salty. So this is for every one to be able to enjoy the ramen.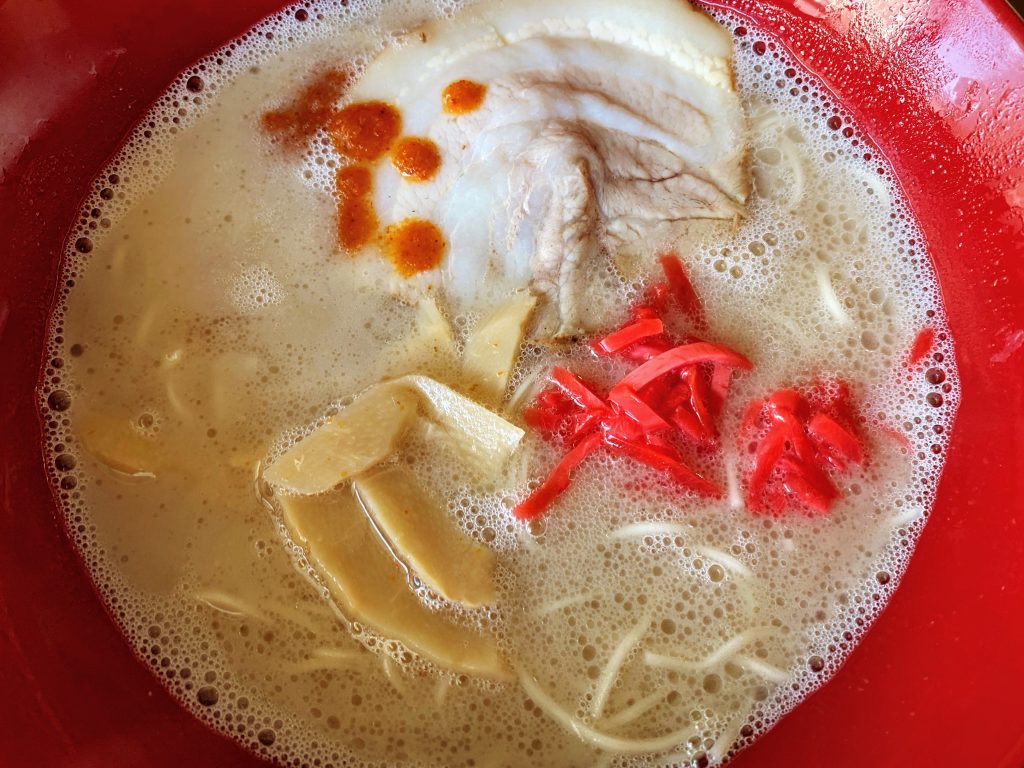 The noodles are thin and feeling fresh wheat flavor. Also the spicy garlic sauce would be an accent for the mild taste, start eating without this, and add them around after half.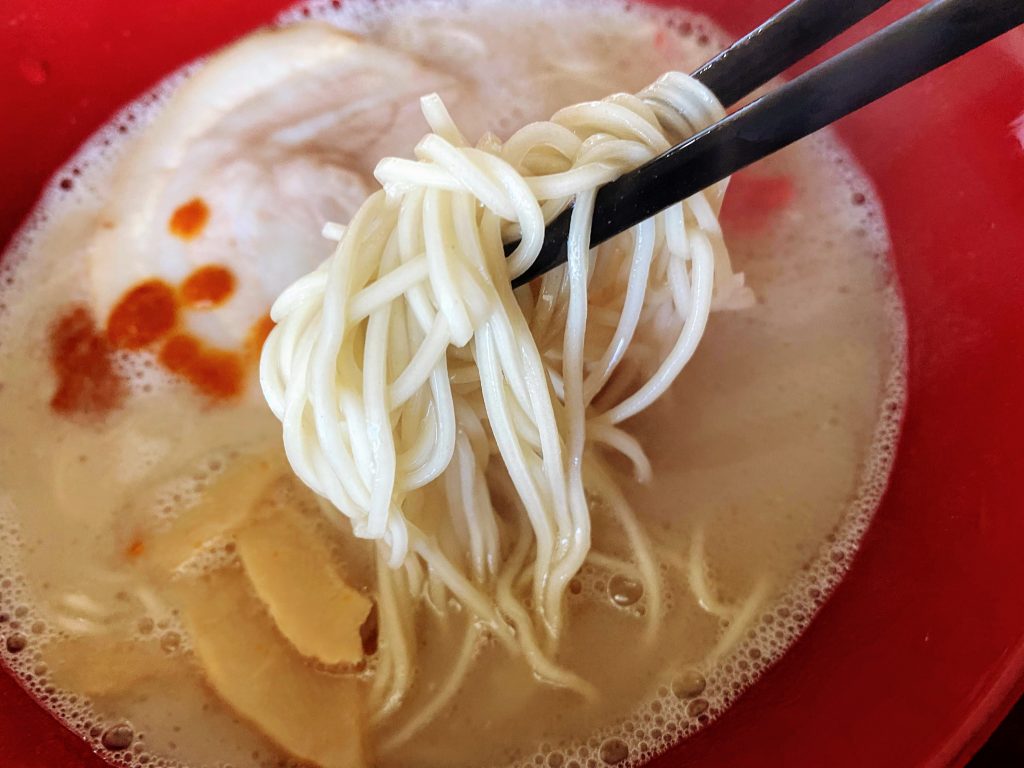 Old(Original) style Ramen (Strong)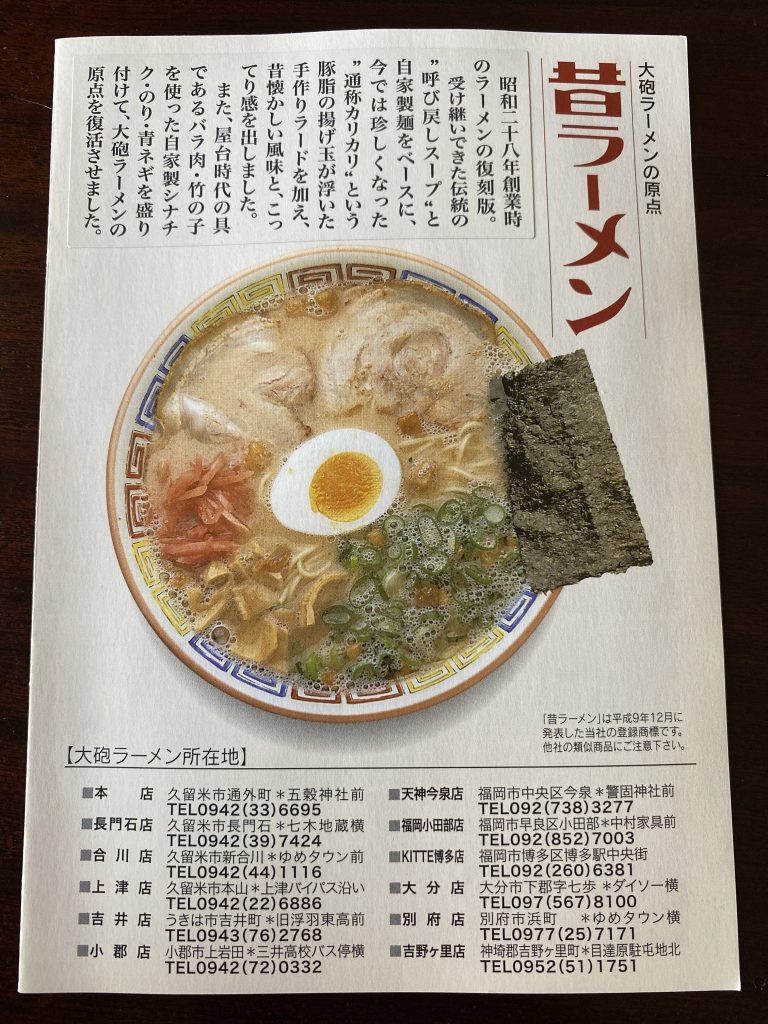 In other hand, the old style is keeping the ramen style when they started the ramen shop around 1953.
The soup is stronger than normal one with more oil and feeling a little gamy smell more, the taste is more saltier and deeper taste, with savoy feeling.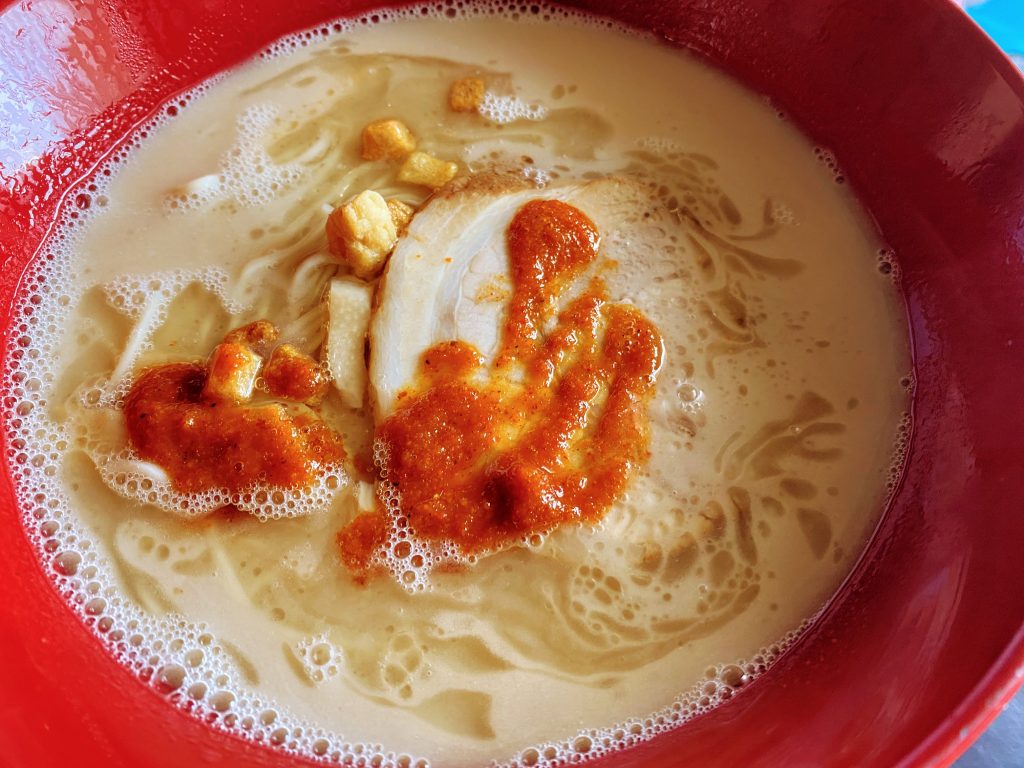 One more thing, the fried pork fat are come with for this old ramen, this fried pork fat would add more rich and savoy taste to the soup. The taste it self is also oily but yummy.
This old ramen might be not good choice for you to try this style ramen firstly, but if you feels like Hakata style ramen with normal one or other restaurnt's one, you can try them.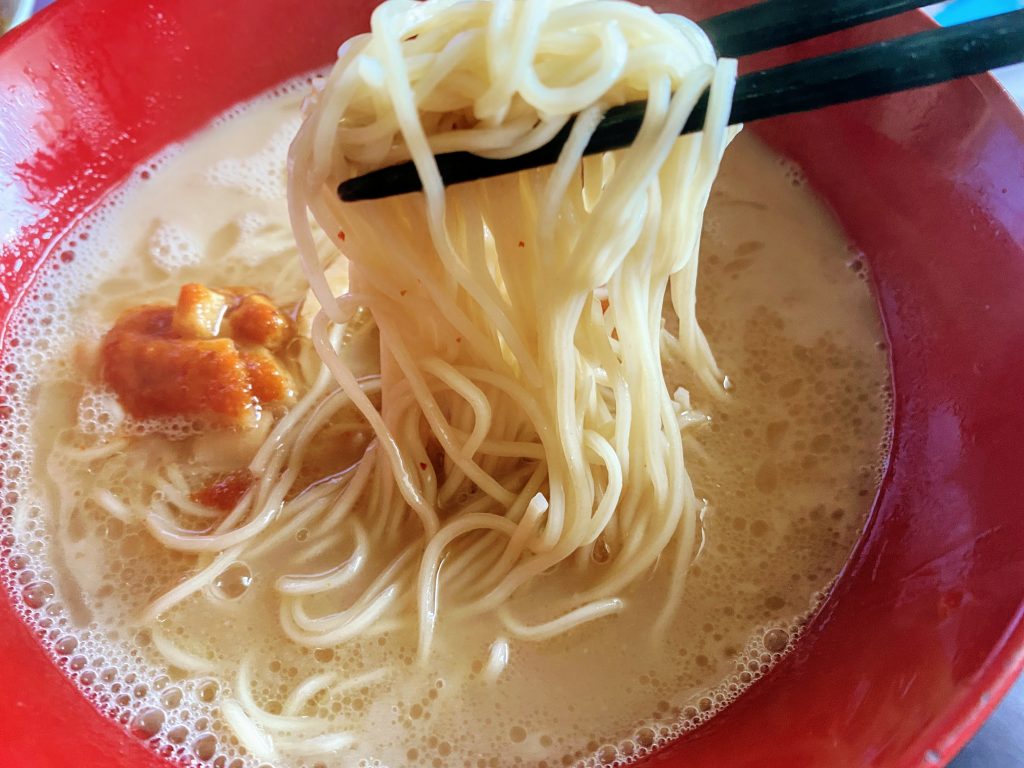 How to eat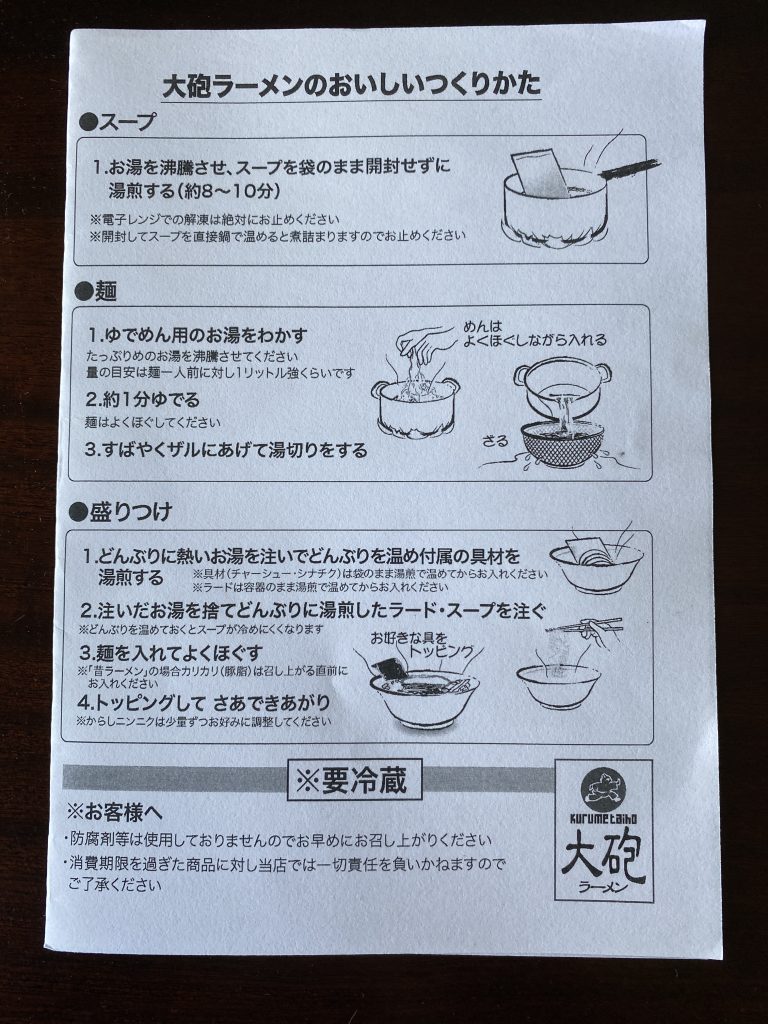 Boil the soup in hot water with the plastic bag, don't open it.
Boil the noodle in a hot water for 1 min, then drain the noodles.
Worm bowl by hot water, then
Put the noodles into the soup, and mix them well.
Put the oil, chili garlic sauce(optional), pork meat, fried pork fat, and sea weed on the top.
Detail of the food and order
Food rating
Budget

¥2,000~¥3,000
English
friendliness

There is no English site, but as not so difficult, you can try to orde with translation.
Order site
Web site