Transforming Now! – ただいま変身中。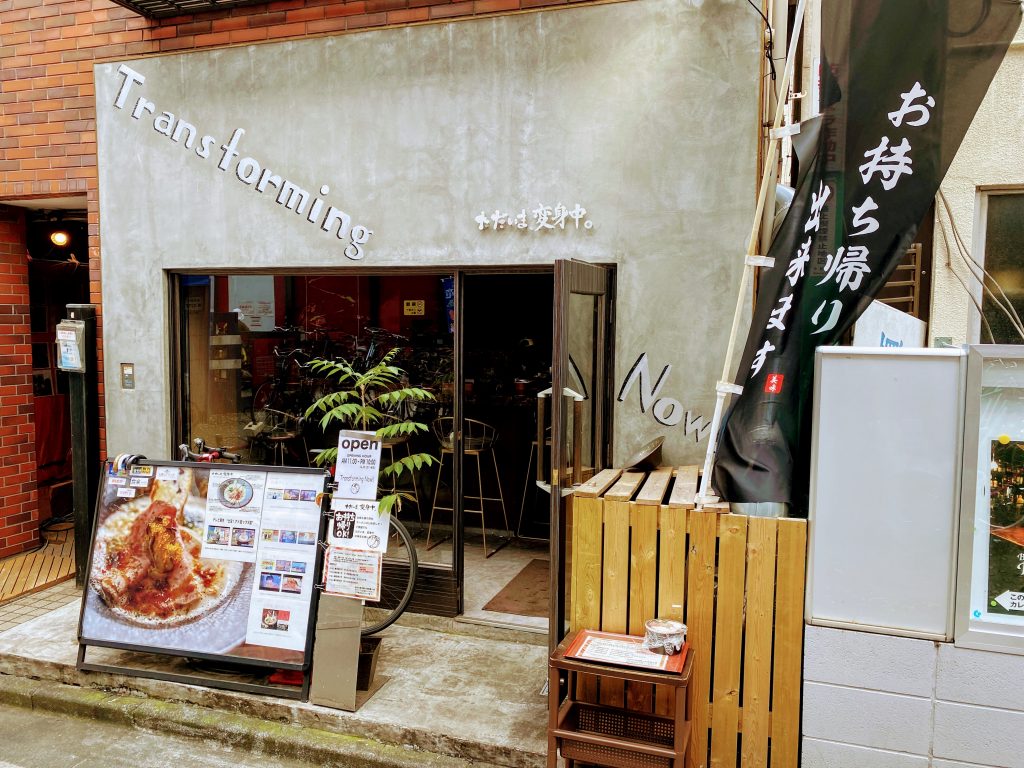 The owner chef has work experienced at french restaurant for 14 years, so this ramen is a kind of fusion ramen between french and Japanese. Well integrated french technique like fond for soup base.
Also this restaurant is their second brand, the first one was based on Red snapper soup which is also unique in tokyo ramen restaurants. And the soup base of red snapper fond is utilized this restaurant too.
The unique thing is there are charger cables for Iphone and Android smart phone, so you can charge your phone during enjoying the dish, this is one of their hospitality.
Must order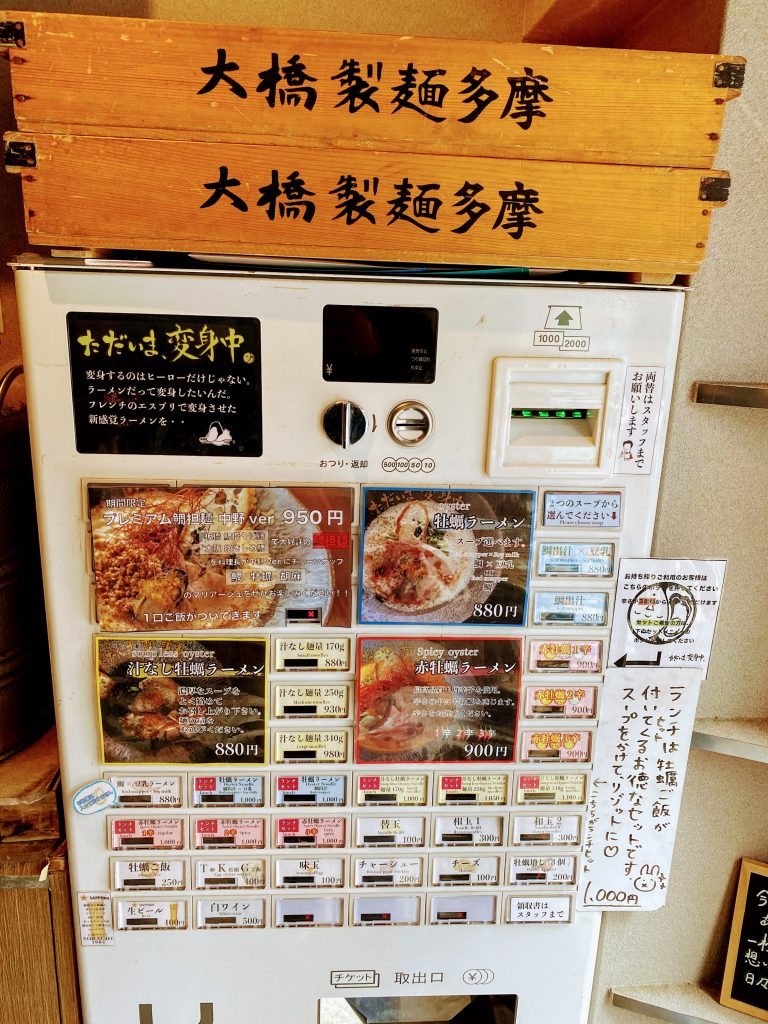 There is a ticketing machine just after entering the restaurant, and you would buy a ticket.
Oyster ramen with soy milk and red snapper fond / 牡蠣ラーメン 鯛出汁 × 豆乳 880 yen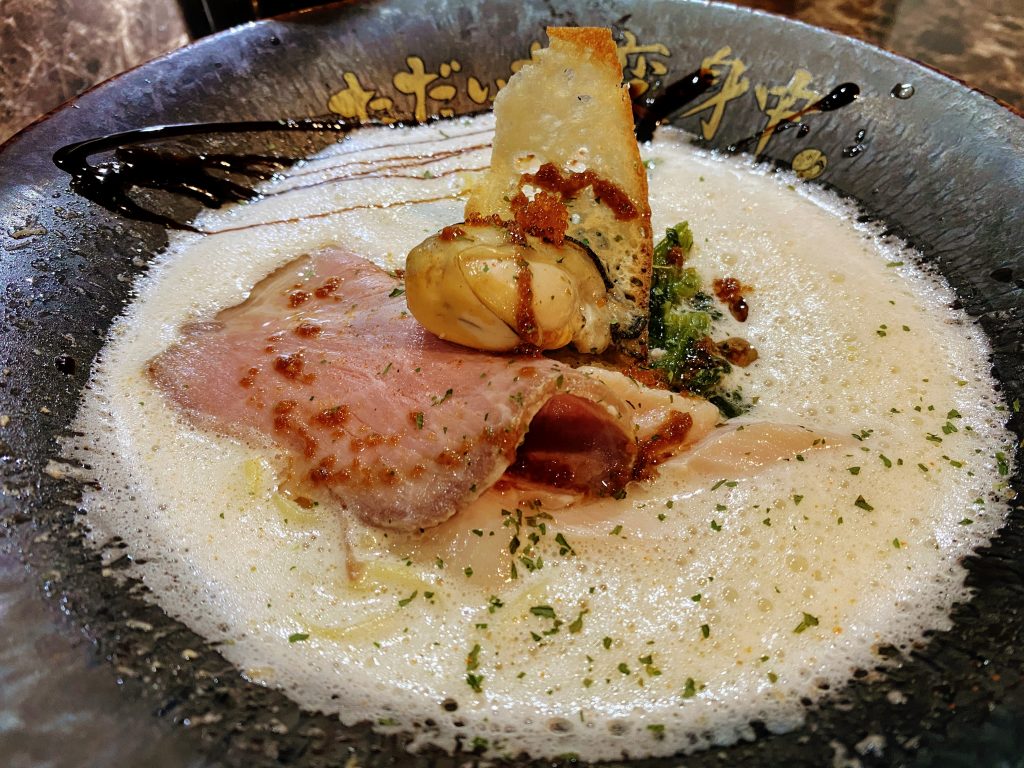 Signature* As mentioned by a board, this ramen contains 5 oysters and 1 red snapper are used for the soup, the soup is very rich and as pork and chicken stock are only less than 0.1% , so the soup itself is very light not greasy. Also as pork and chicken stock are not utilized much, the soup itself is less stickiness, so to mingle the soup and noodles, the soup is foamed by mixer machine. You would feel strong taste of oyster and Red snapper fond. But don't feel any bad fish smell. A little balsamic vinegar is on top, which become good accent.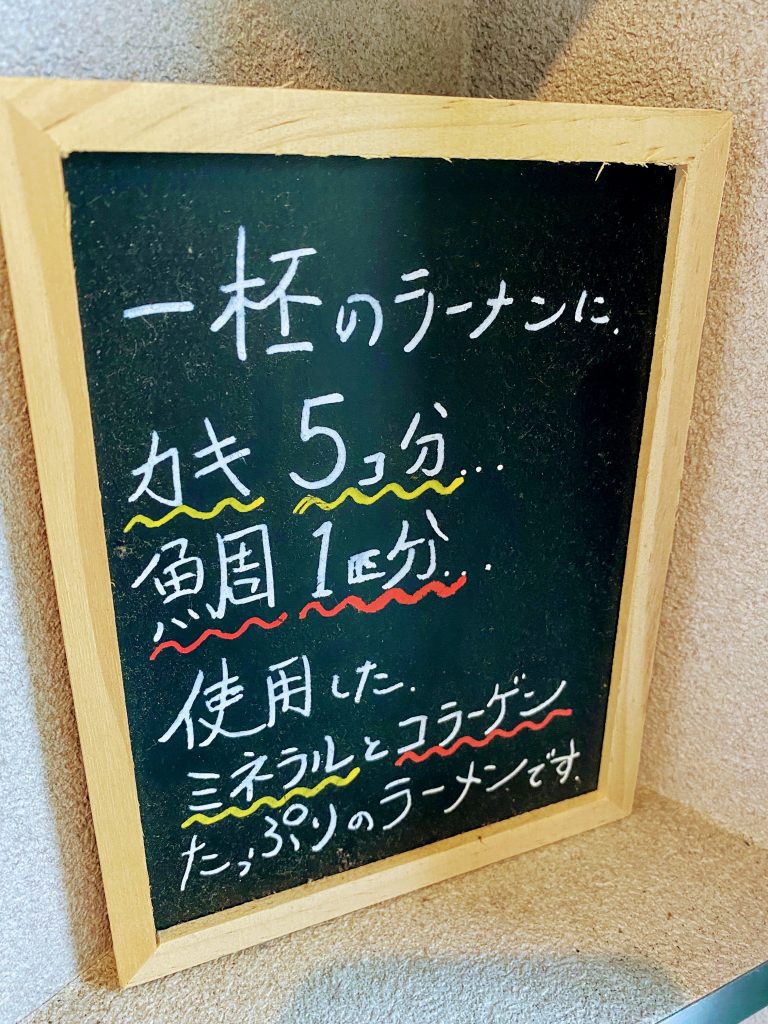 The oysteter on top is grilled after steamed, the body is very chewy. Roasted chicken and pork are fresh. And noodles are thin ones.
Mixed noodle / 汁なし牡蠣ラーメン 880 yen
The first ramen's taste is well balanced fish's fond, oyster sauce, and noodle, in other hand, this mixed noodle is more strong savoy taste, the noodle is thick one, so the texture are also strong.
The base is still the same of oyster and red snapper fond, but with this noodle, oyster cream are not yet mixed. So you can taste noodle with red snapper fond, and then you can adjust to mix the oyster sauce, and also you can mix half boiled egg. So overall, the taste looks like a carbonara.
Additionally, there is a tabasco on the shelf, so you can drop it and change taste too.
Restaurant detail
Food rating

Good for drop-in when you come near here.
Budget

~¥1,000
English
friendliness

There is a english subtitle on the menu, foreigner comes here.
Reservation
or queue

There are sometimes queue in front of restaurant.
Payment by
Only Cash
Site and SNS
Instagram
Any other detail
Information on Google Map