Ishimatsu Gyoza – 石松餃子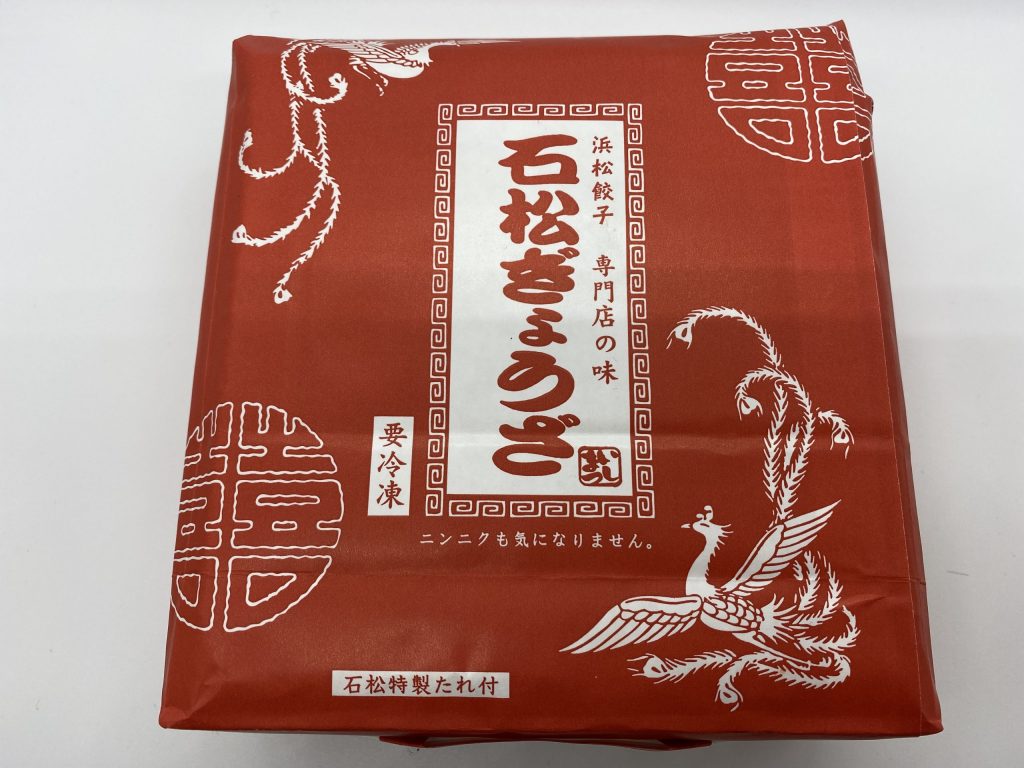 There are two the most famous gyoza city in Japan, one is Utsunomiya where was introduced with following article, Hamamatsu is the another one. Actually Hamamatsu is the highest consumption rate of gyoza in Japan, so it is can be said that Hamamatsu is the most famouse gyoza city in Japan.
Today's gyoza; Ishimatsu gyoza is a signature gyoza restaurant in Hamamatsu city, and comparing with the masahshi's gyoza which is a Ustunomiya gyoza, the taste is light and juicy with felling sweet and taste are well balanced as only a little garlic is used and chinese chive is not used.
The ingredient are minced pork, cabbage, onion which are well produced in Hamamatsu area. So the taste become sweet from vegetables. And this is the characteristic thing of Hamamatsu gyoza.
Must order
Gyoza – 3,240 yen
1 units of order contains 60 pieces, 20 pieces are enough for one night diner with one family so this might be for three nights or for party. And this can be stock in a freezer for 60 days.
A sauce and chili oil are with the gyoza, so you can taste the same taste of hamamatsu gyoza at your home.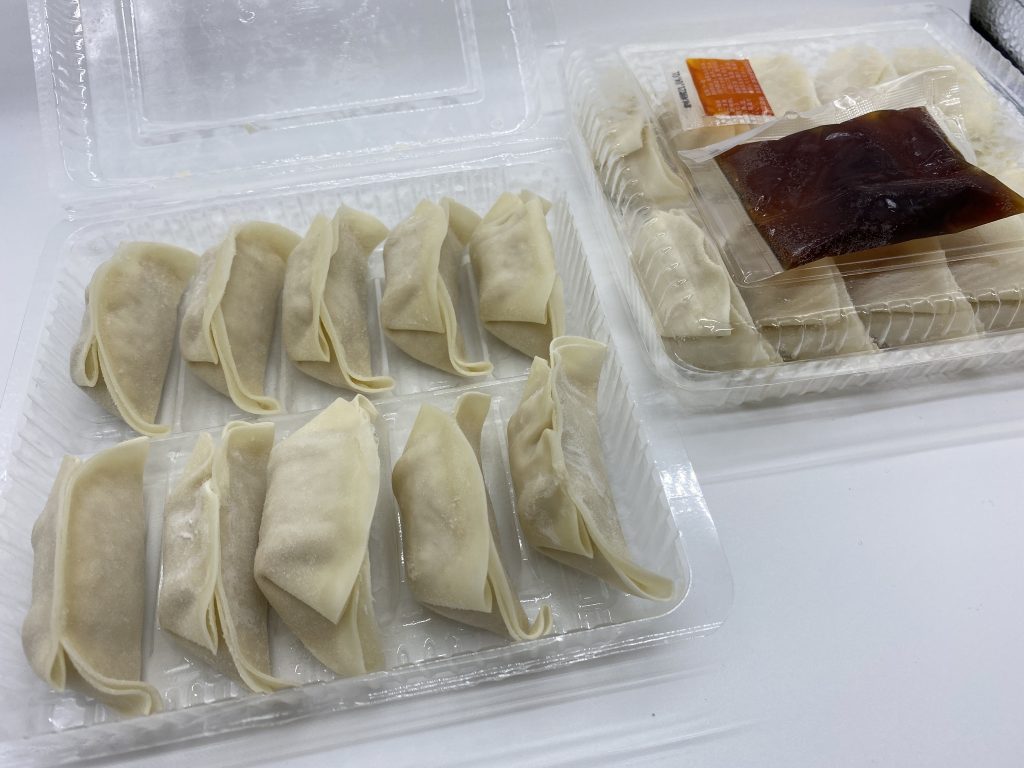 How to cook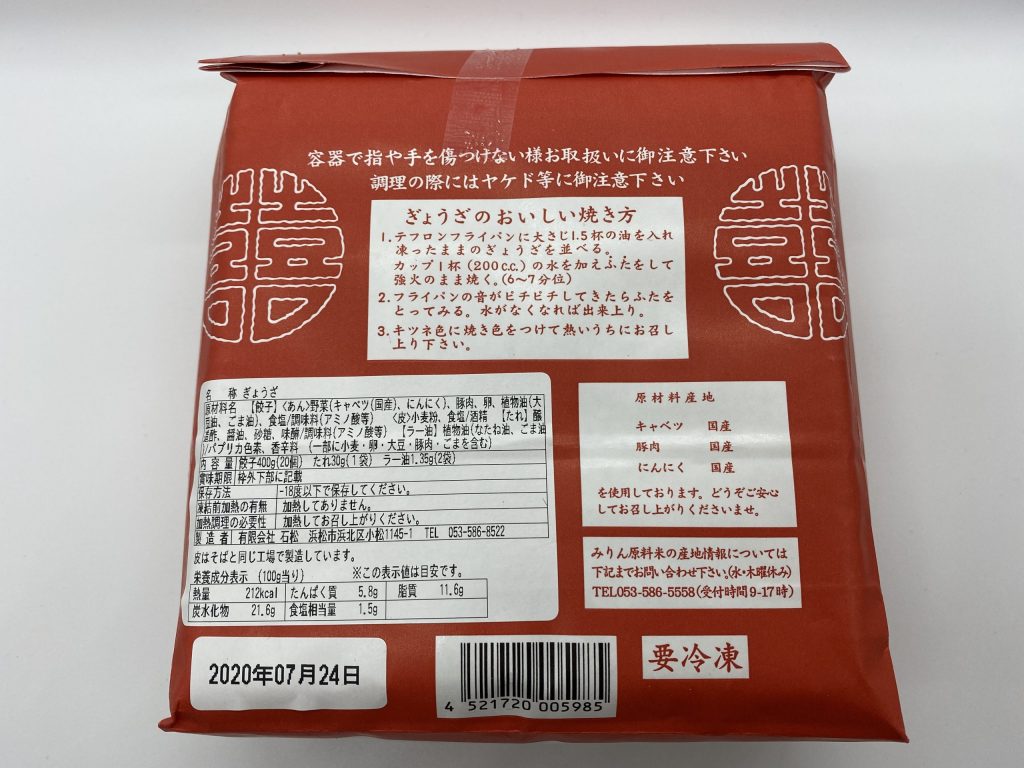 An introduction of way to cook is on the back, following is the translation.
Heat the frying pan and draw 1.5 tablespoons of oil.
Arrange the frozen raw gyoza on a frying pan, as it is Hamamatsu gyoza way, arrange gyoza as a circle as following picture is recommended.
Pour 200 cc water into the pan, cover and turn up it to high heat. and wait for 6 – 7 mins.
When it sounds crunchy, open the cover.
Fry it until it turns golden brown.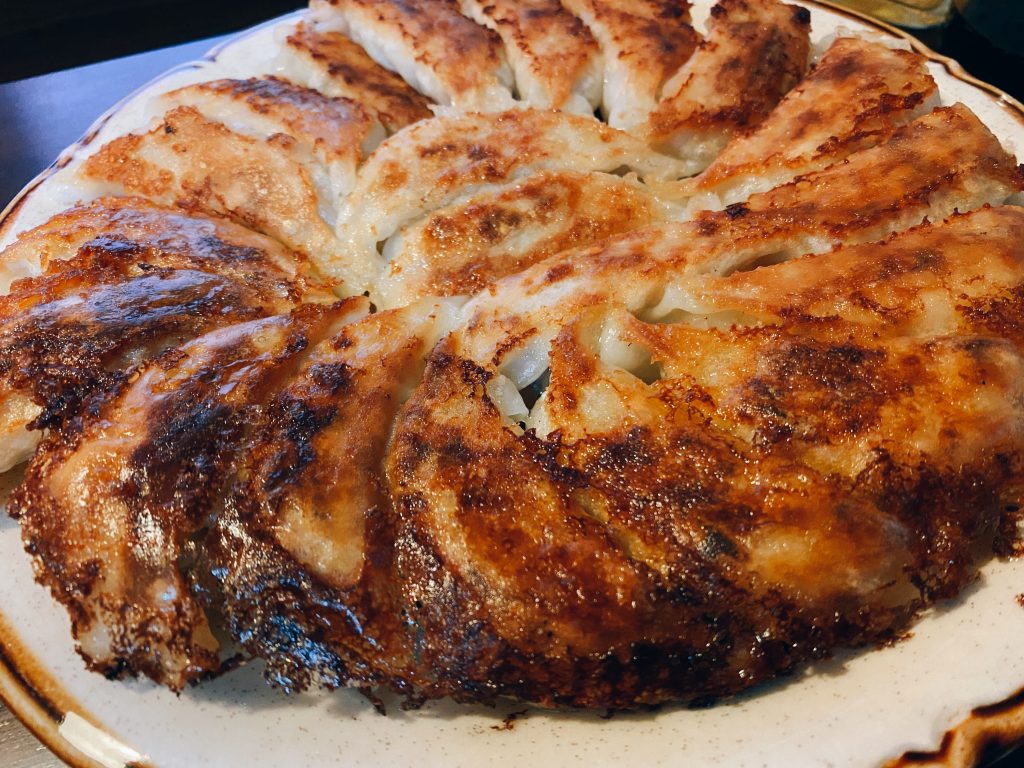 Detail of the food and order
Food rating

A good home delivery food for your meal prep.
Budget

¥3,000~¥4,000
English
friendliness

There is no english site.
Order site
Web site