Masashi No Gyoza – 正嗣の餃子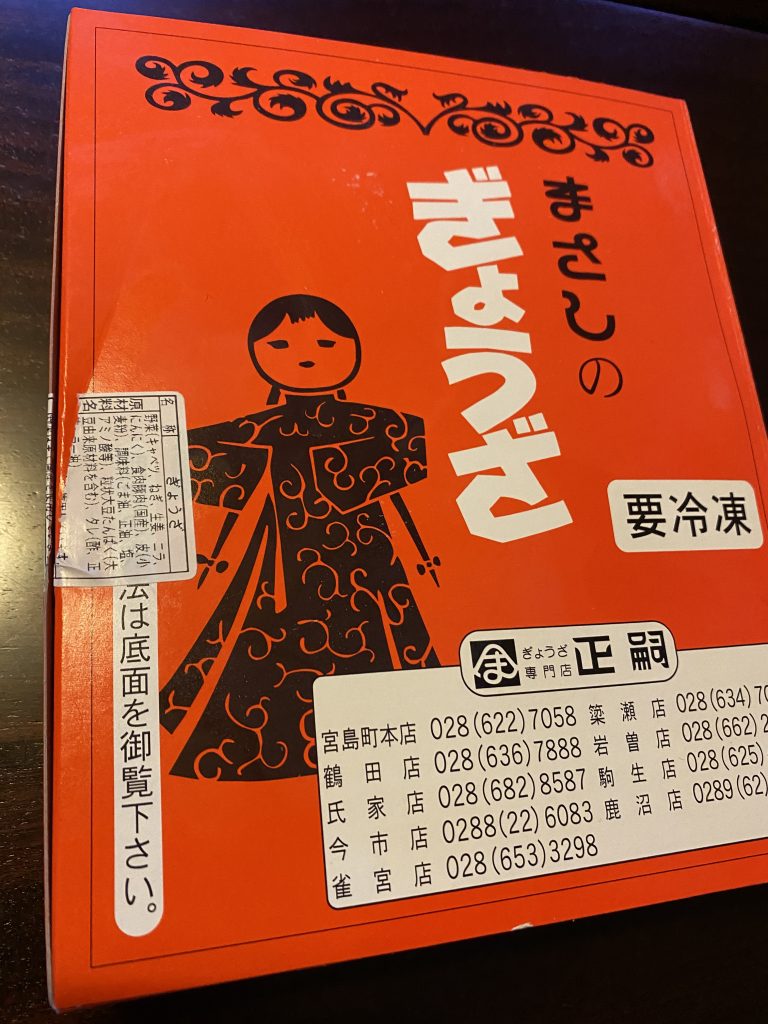 Utsunomiya city is well known as city of Gyoza, and Masashi is one of the most famous legendary Gyoza restaurant there. However Masashi is extremely too busy to finish stocks early evening and there are long queue in front of the restaurant, and additionally Masashi restaurants are far from major train stations it is hard to try them if you are not living.
So today I'm introducing delivery option for Masashi's gyoza at your home, so you don't need to go there and wait in a long queue.
They are delivered as frozen, and able to be grilled them without defrosting.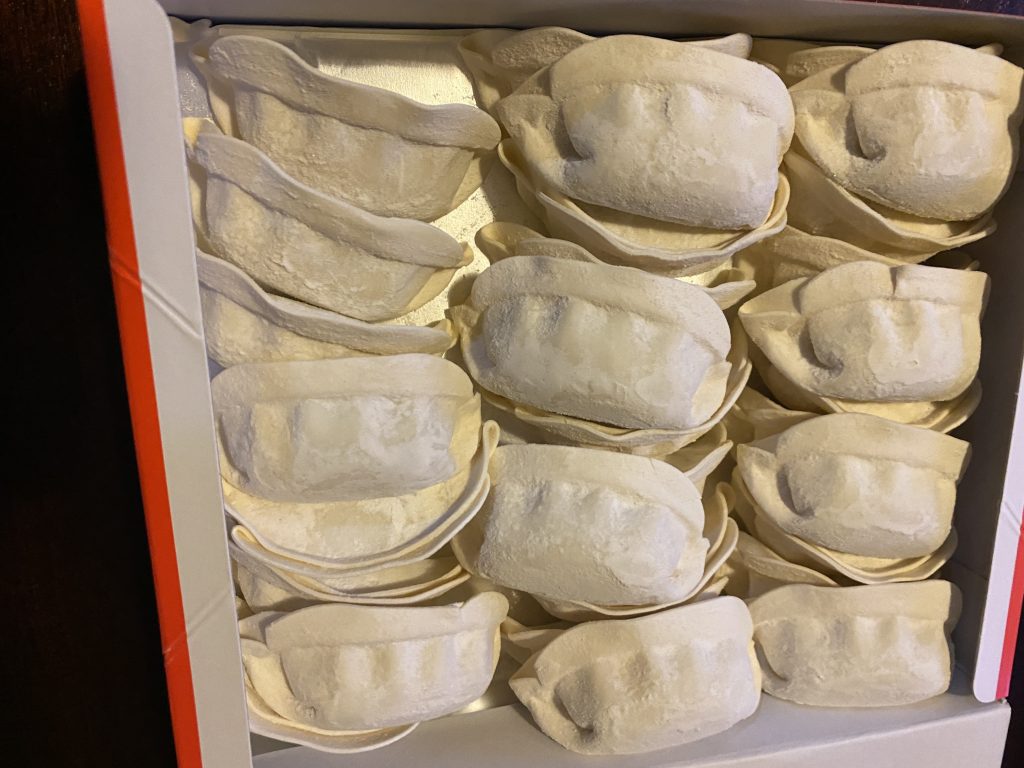 Must order
The Gyoza – 1100 yen
Only one menu the gyoza is available in Masashi's online show with the same as the restaurant also serving only gyoza there.
1 box includes 30 peaces of gyoza, this may enough for the diner of one family. Also the box including the sauce for gyoza too.
The taste of gyoza, the hand made dumpling skin is still thick, but it is very chewy, the taste is very strong even you don need to dip into the sauce, as including the garlic and chinese chive, the smell also a little strong. Especially felling ginger when you bite it, this should be good combination with beer.
How to cook
Followings are the translation of official how to cook, also photos are from the site.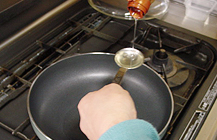 Heat the frying pan and draw 5-6 tablespoons of oil.
(Point) Mixing a little sesame oil improves the taste and flavor!
Arrange the frozen raw gyoza on a frying pan.
(Point) Put on frozen raw gyoza without unfrozen.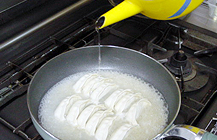 Immediately sprinkle boiling water over the dumplings. (Be carefull, oil splashes)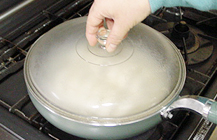 Sprinkle hot water until the half of the dumplings are hidden, and cover. And turn up it to high heat.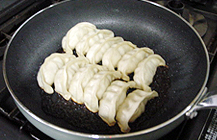 When the water is gone, it will be baked. Listen the sound, it become smaller when it gets ready to eat.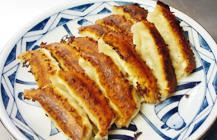 Check the baked color and put it in a bowl to complete.
How to eat deliciously
To use the attached special sauce. Also you can make your own sauce with a mixture of vinegar, soy sauce, chili oil, and other seasonings of your choice.
Following is a introduction of a way to grill gyoza with the same as above.
Detail of the food and order
Food rating

A good home delivery food for your meal prep.
Budget

¥1,000~¥3,000
English
friendliness

There is no english site.
Order site
Web site