Hormone shibaura fudomae – ホルモン しばうら 不動前
This restaurant is good balance between cost and quality, also important thing is that you can come here without reservation. So if you become feeling to want to eat Yakiniku suddenly around this area. It is better chose for you.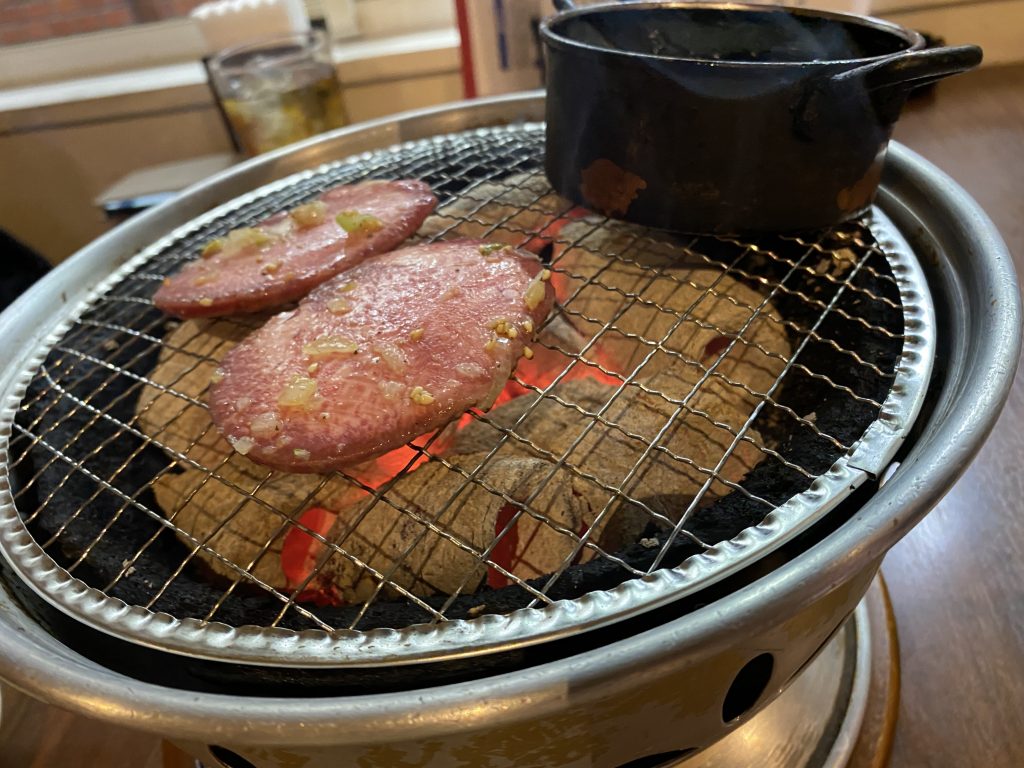 Also the strong point here is good hospitality. You would have complimentary kimuchi and desert depends on what you order.
There is many brunch around meguro area, every brunch should be good for your chose.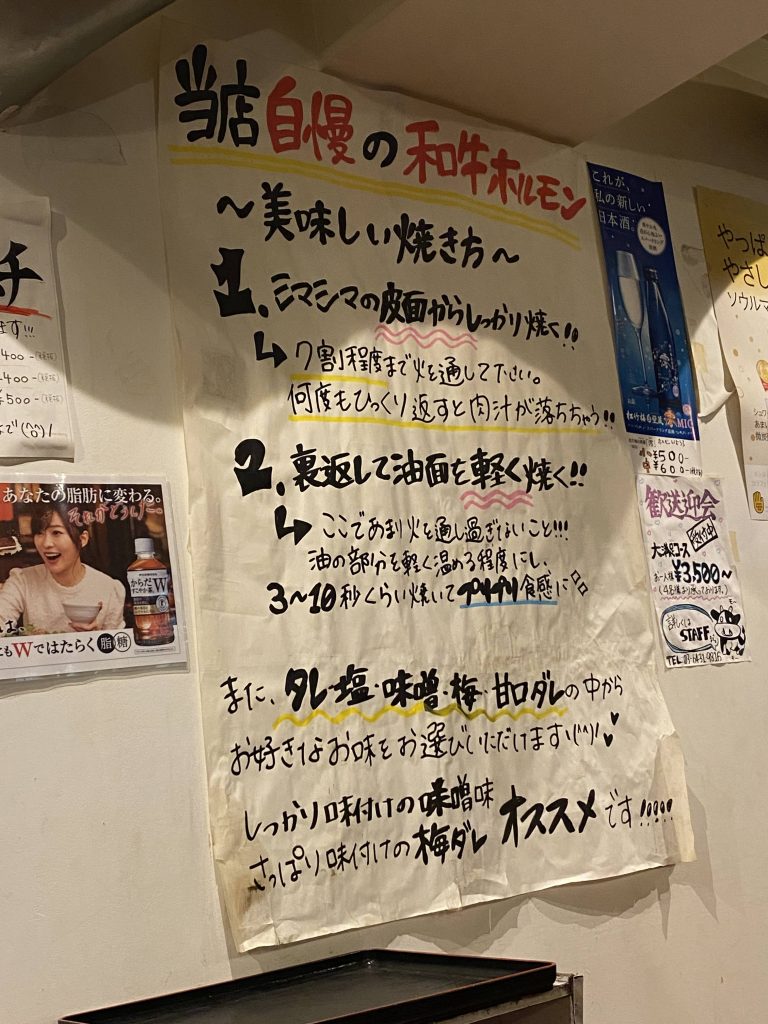 Must order
Special outside wagyu skirt – 和牛 ハラミ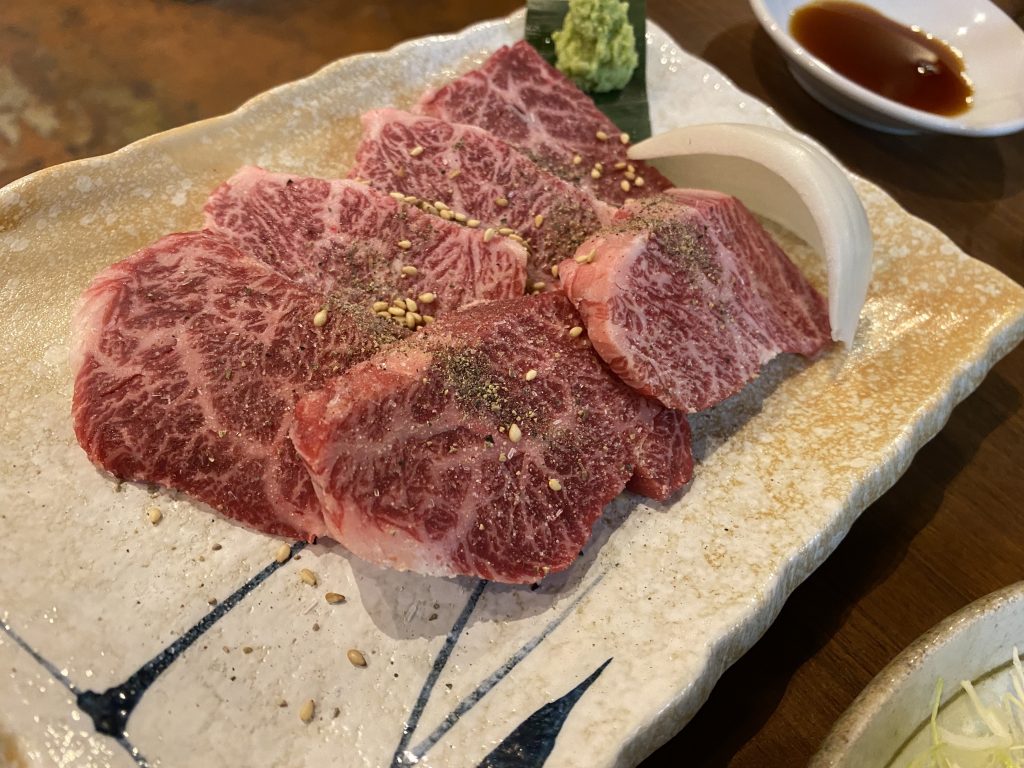 Depends on the day, Wagyu outside skirt is available here, well marbled, yummy. You can eat this with soy source and wasabi.
Tongue − タン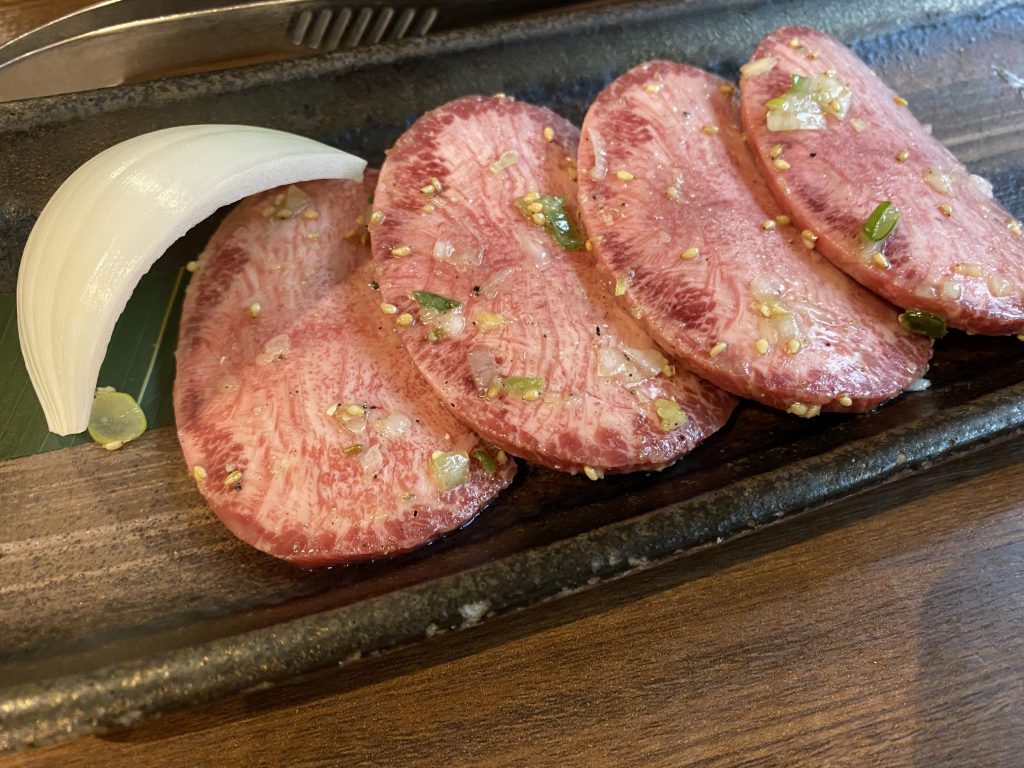 Great thick wagyu tongue with low price 980 yen, it should be looks like special tongue but it is just tongue here. Very reasonable food.
Guts – ホルモン、ハツ、ミノ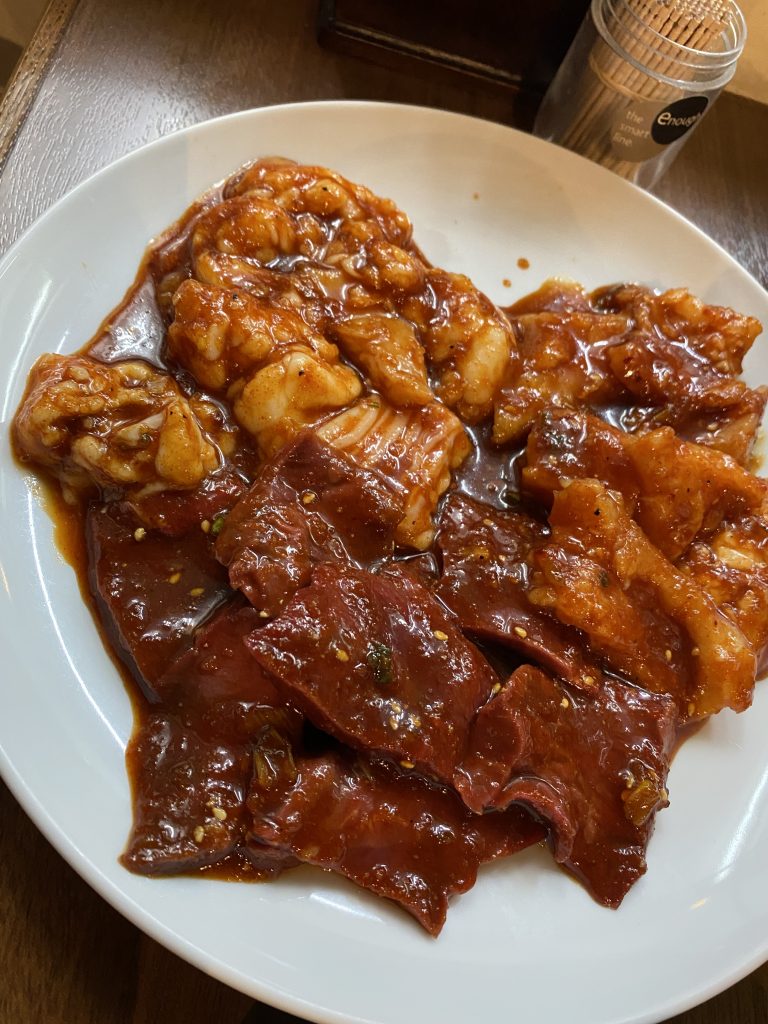 The meat on upper left is colon, upper right is first stomach, the down side is hart. You can chose salt or miso taste, miso is recommended by staff here.
Special wagyu loin – 上和牛ロース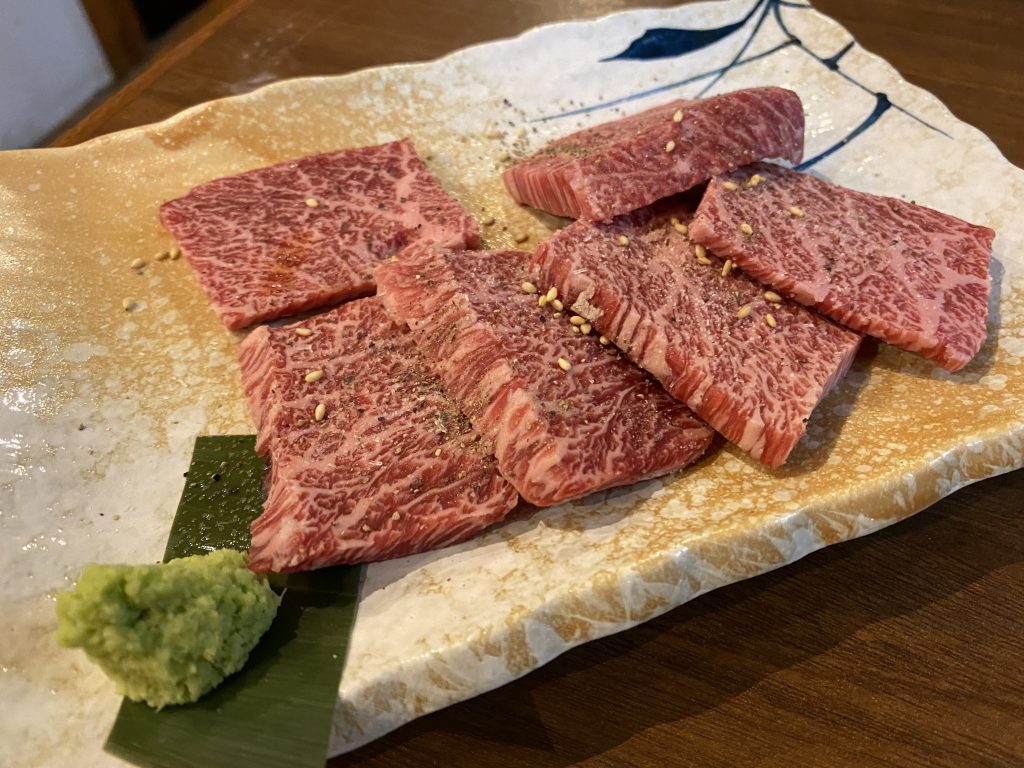 The wagyu loin is very much soft and juicy with beef juice. soy source and wasabi is recommended.
Beef ribs meat spicy Korean soup – カルビスープ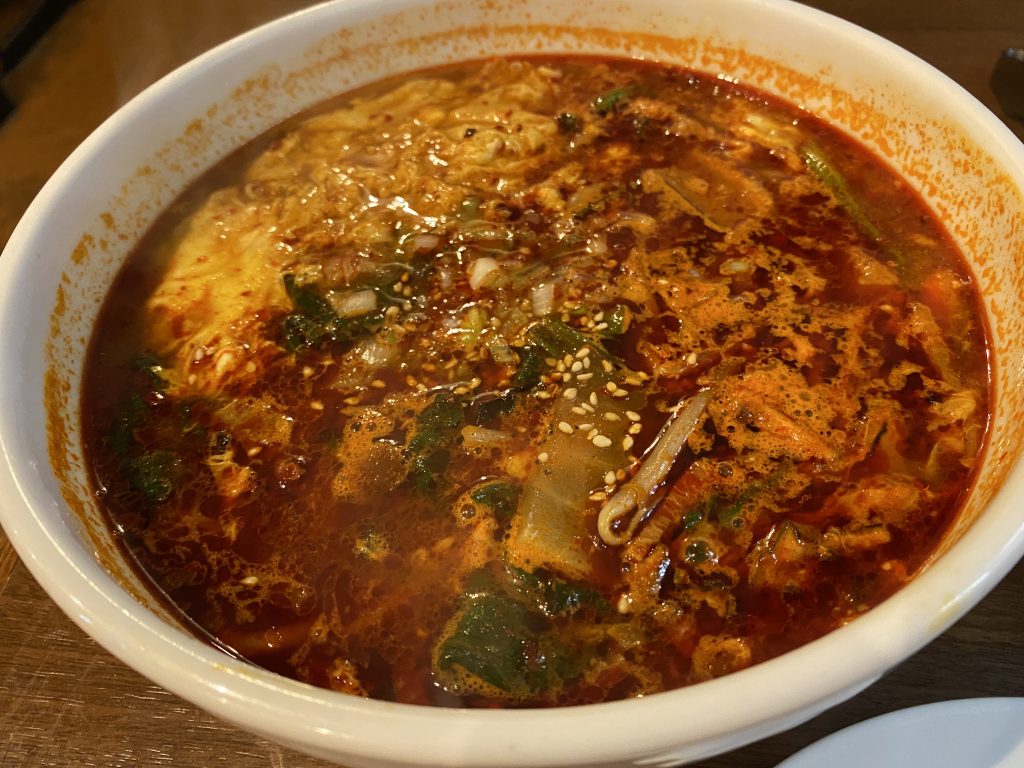 As natto; fermented soybeans, is used to the soup, the smell is a bit strong, but the taste is very rich with great beef stock and spicy.
If you can eat natto, you may try it, or you can ask staff to exclude natto too.
Insider tips
Restaurant detail
Food rating

Good for drop-in
Budget

¥3,000~¥3,999
English
friendliness

There is no english menu here, but staff may speak english a litlle.
Reservation
or queue

You can come here without reservation on the typical days.
Payment by
Only Cash
Site and SNS
N/A
Any other detail
Information on Google Map