Kiji – きじ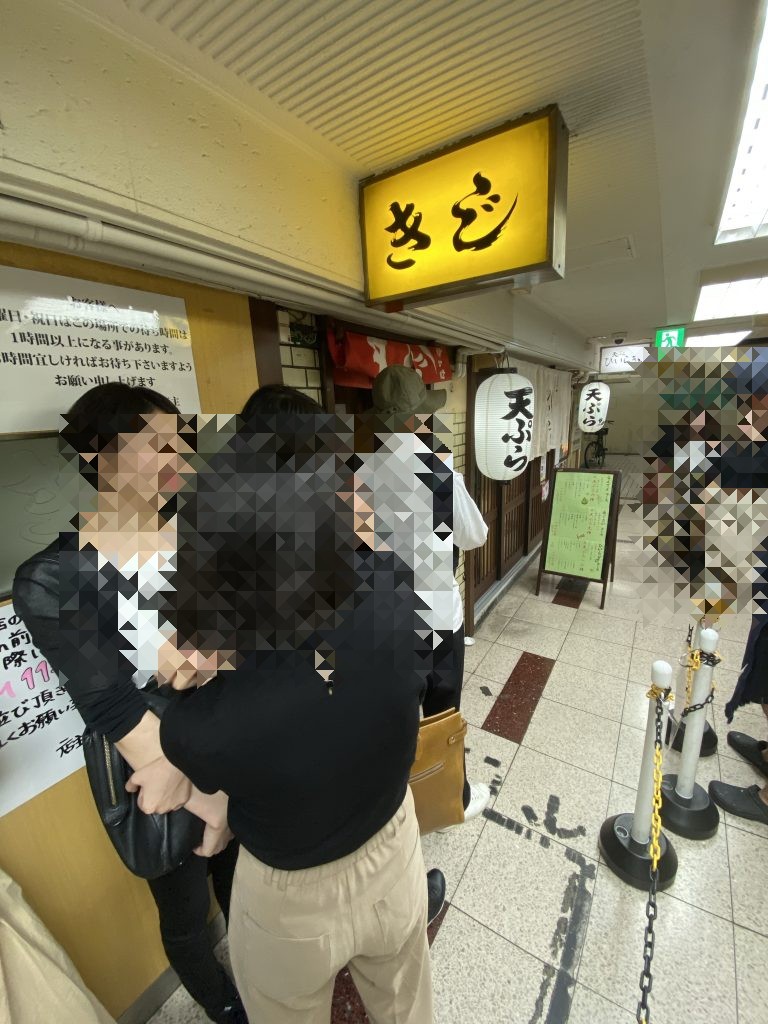 Here, Kiji is the one of the best Japanese pan cake restaurant in Osaka, this restaurant is located at Shin umeda shokudou gai(新梅田食道街) where many local restaurants are there. Also the place is very neat to Shin-Osaka station where is the one of the bullet train stations, so it is very convenient for travelers.
Even the restaurant is very small, the queue is quite long you might be wasting for one hour on the typical day. In the restaurant there is huge iron plate and they cooked a Japanese pancake there.
If you luckily sit on the seat in front of the plate, you would eat directly from it, the plate is well controlled the temperature, it is not too hot but keep the food warmer.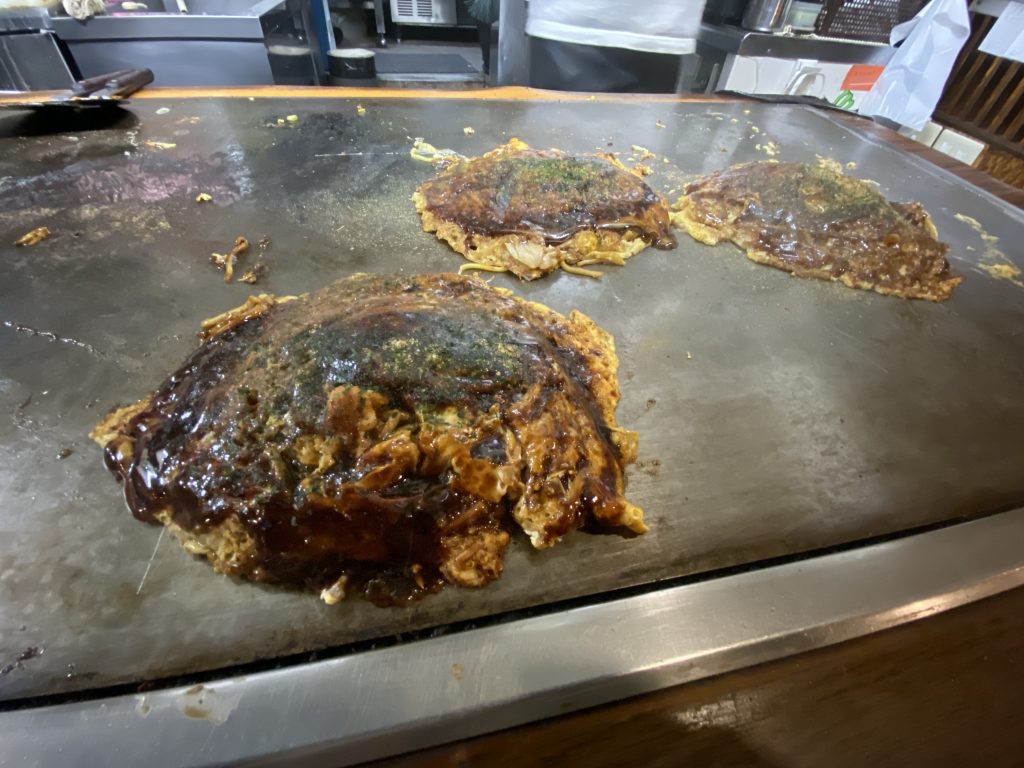 One more tips for you, this restaurant is not the place where you spend time, it is better to leave as soon as you finished the foods. It's Osaka style!
Must order
Modan yaki – モダン焼き 750 yen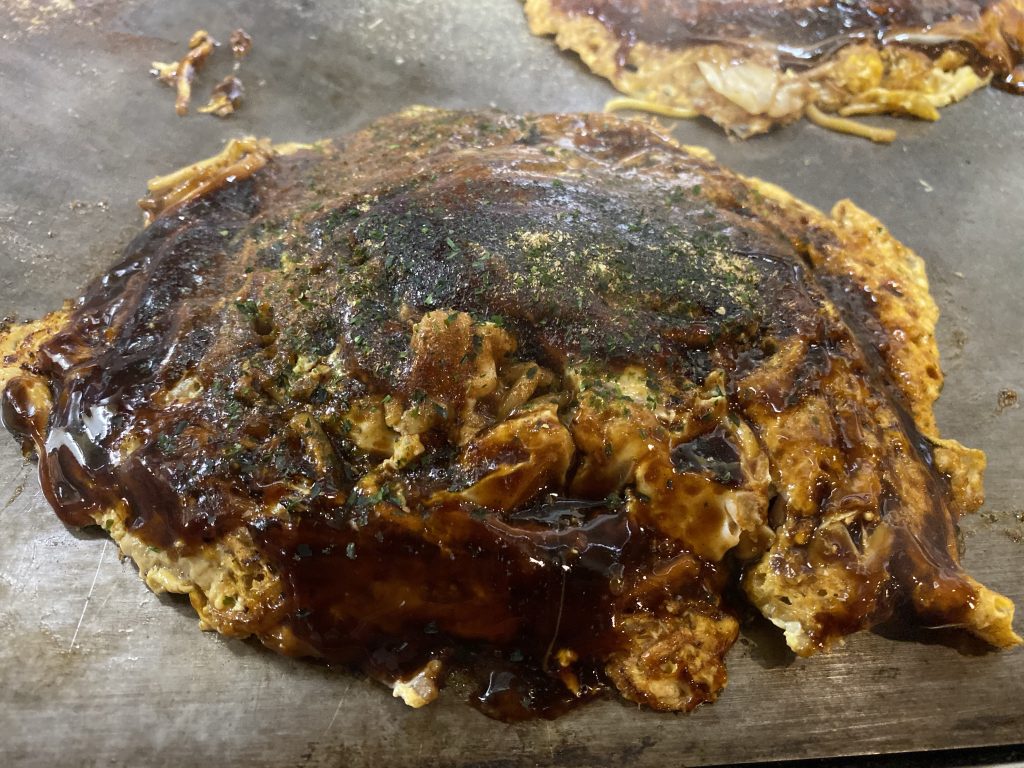 Signature* Modan Yaki is one of the most famous Osaka style Japanese pancake, mainly eating in west area of Japan. Typical Modan yaki is the noodles called yakisoba is on the Japanese pancake which is almost the same of typical Japanese cake, but here is not used dough but only egg with mixed soup stock and noodles, vegetables and pork. So the half grilled egg and the yakisoba noodles are well mixed and feel softer and sweet by the source.
By the way, Do you know the reason why it is called Modan Yaki?
You might guess that Modan is from "Modern" as they has the similar pronunciation, but actually it is different. Modan comes from Moridakusan which means there is a lot of thing on something in Japanese.
As Modan Yaki's origin is a food for restaurant staff called Makanai in Japanese, some gourmand restaurant staff want to eat a lot with Japanese pancake for his diner during working, then this style get popular now.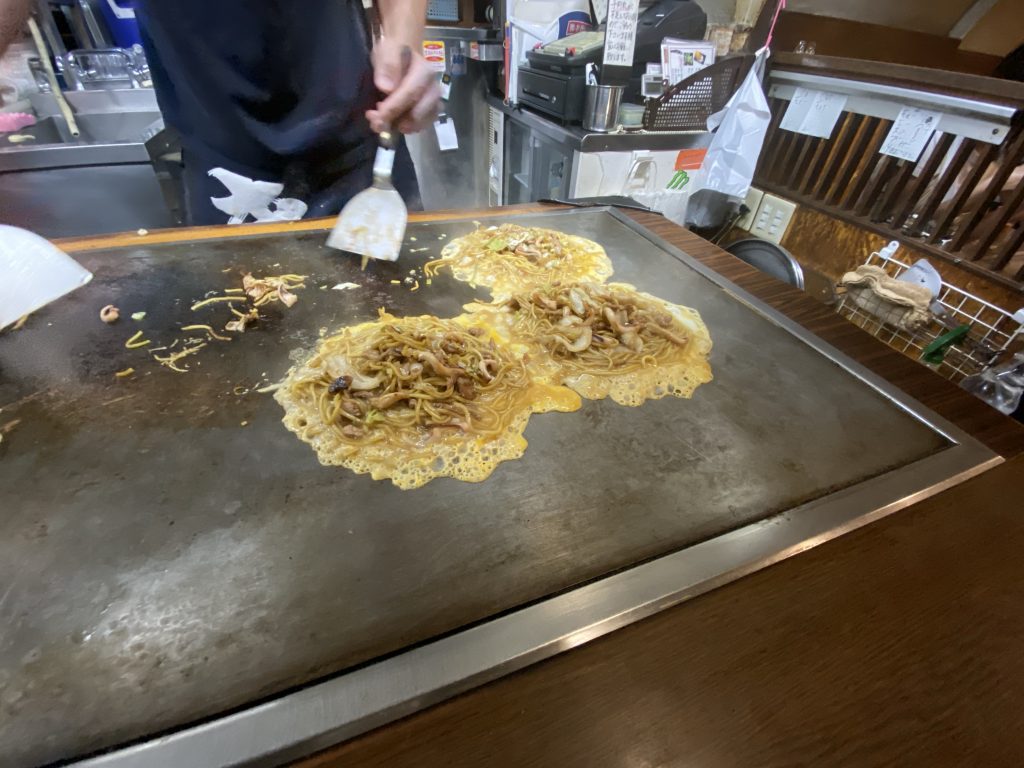 Buta tama – 豚玉 680 Yen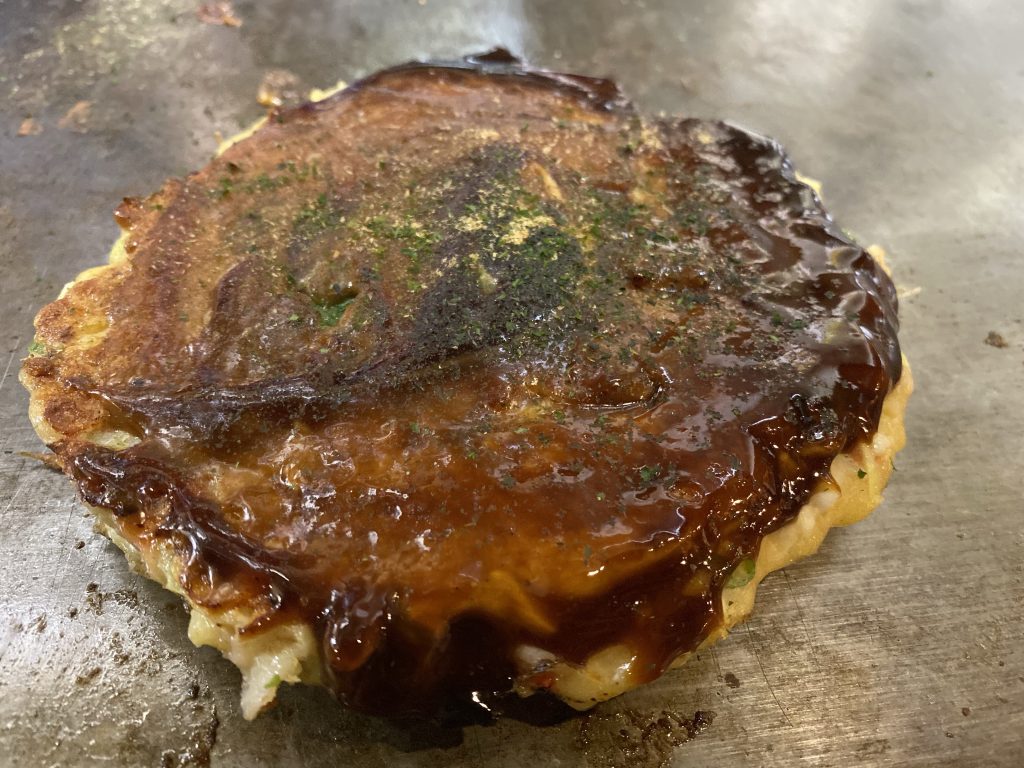 This Japanese pancake is also one of the most famous one, the sliced pork is inside with some of vegetables. The surface of pancake is a little cranky but inside is very plumped and soft, yummy
Insider tips
The master chef is third generation.
Restaurant detail
Food rating

A good place to make a dinner plan in your journey.
Budget

¥10,00~¥2,000
English
friendliness

There is no english menu here, many foreigner come here.
Reservation
or queue

No reservation here, and typically there is one hour queue in front of restaurant.
Payment by
Cash and credit card
Site and SNS
N/A
Any other detail
Information on Google Map