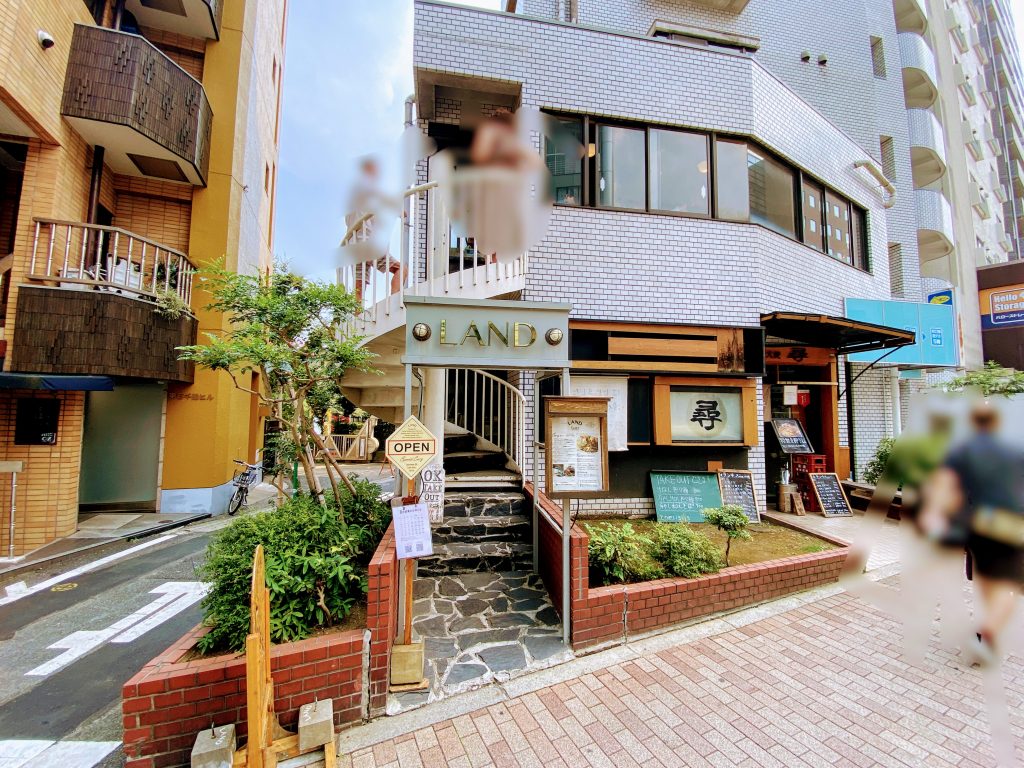 This restaurant is located 10 mins walk from Meguro station and on 2nd floor after going up the spiral staircase.
Please make note that this restaurant is only opens Thursday to Sunday, during lunchtime for weekday, and until 18:00 for weekends.
The chef was a designer before opens the restaurant and no experience to work any restaurant too, he has established the curry recipe by himself with his out-of-box thinking.
According to his words in a article, his philosophy for restaurant is harmonize, not only the food, but also the atmosphere in the restaurant and foods are need to be synchronized. This might come from his experience of working as designer.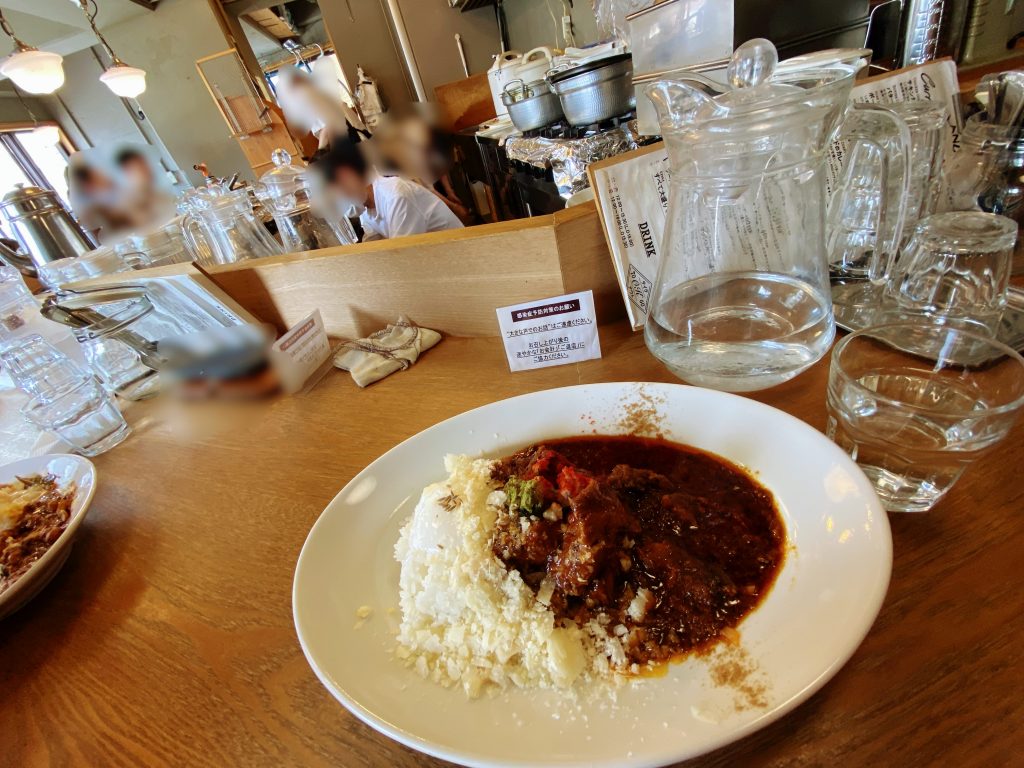 Anther characteristic things of this restaurant's curry is the rice which is formed as pyramid and coming with not only rice but also mashed potato too, also rice is steamed by a pot by hands not utilizing a rice cooker.
Must order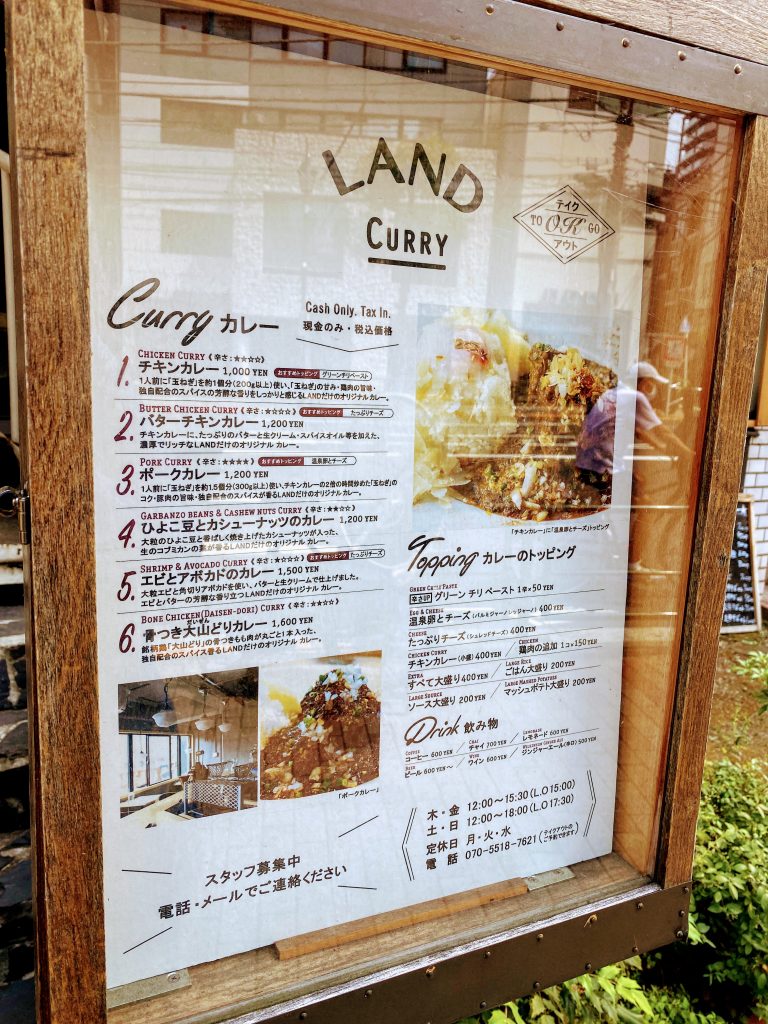 Pork curry with egg and cheese – 1600 yen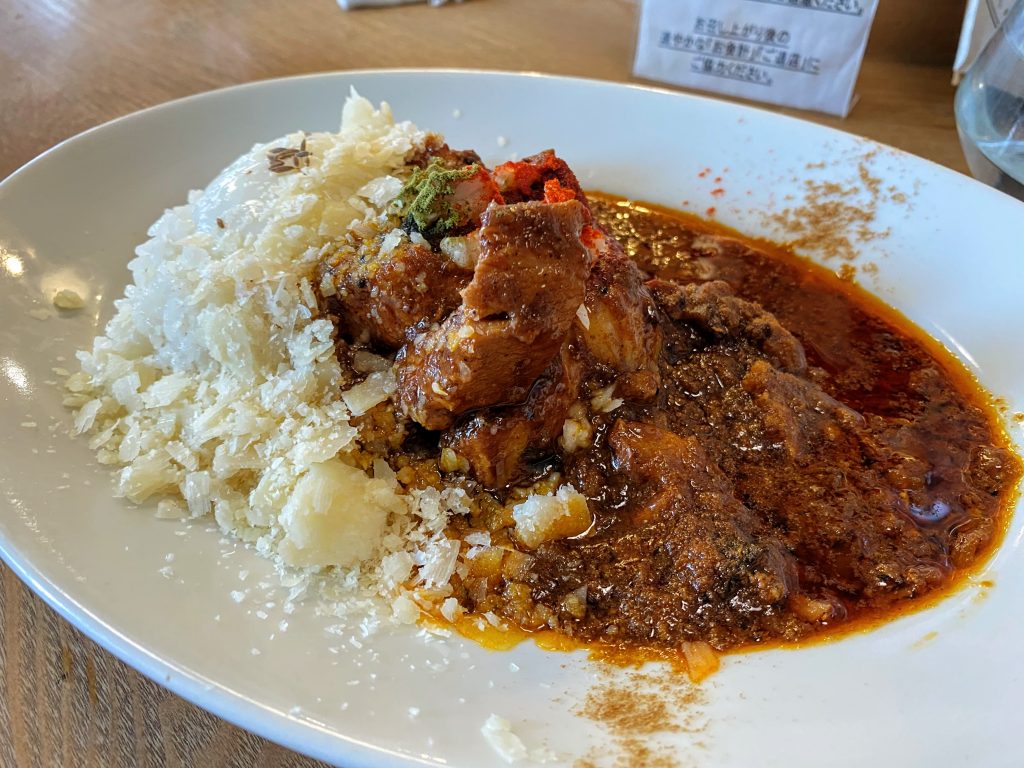 *Signature This curry is a little hot with spicy, but not only spiciness but also you wold feel deep and rich taste of pork, and great harmonized flavor of spices. Also feeling great sweetness of onions, which is utilized one and half balls for each curry and taking long time simmering.
Also sprinkled several kind of spices, those spices would be a good accent and feeling a kind of freshness.
Egg and cheese option is recommended to this pork curry, as taste of curry is strong, egg would add sweetness, and cheese add different type of flavor and taste too, so you can enjoy many variation of taste with this option.
Bone chicken(Daizen dori) curry – 1600 yen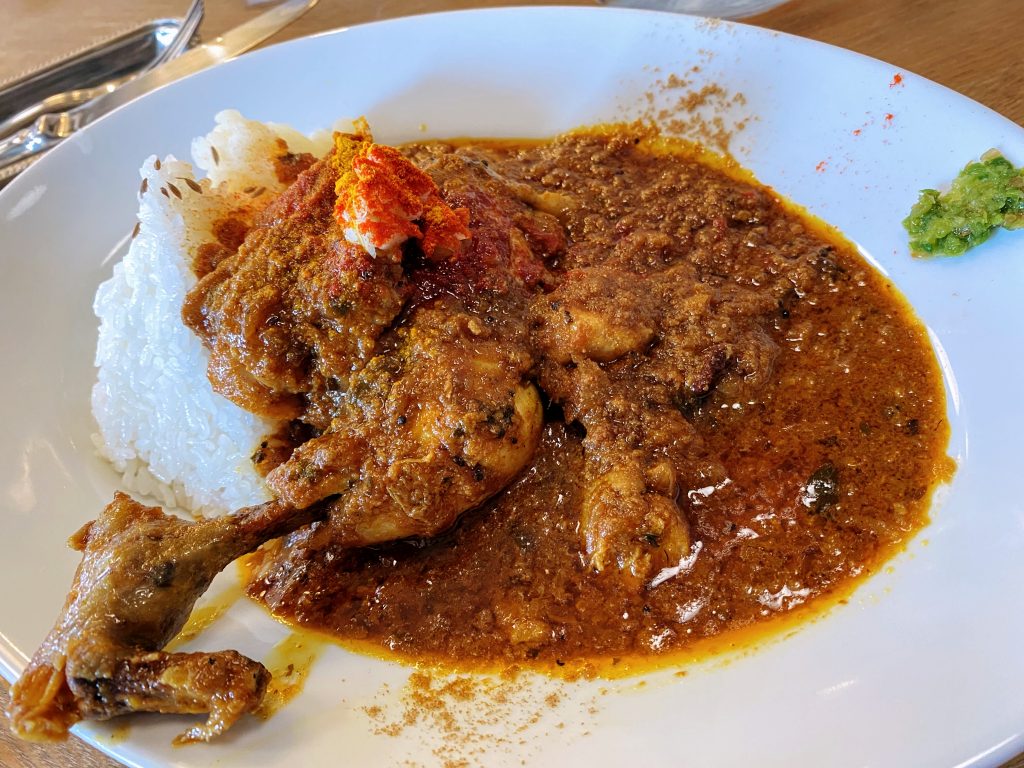 Comparing with pork curry, this chicken curry is less spicy and lighter taste. However the taste is well balanced spiciness of spices, sweetnes from many kind of vegetables, and taste of chicken which support entire taste.
The bone chicken is very soft even you can crush by fork. If you don't like spicy curry, this is good choice for you.
Restaurant detail
Food rating

A good place to make a dinner plan in your journey.
Budget

¥1,000~¥2,000
English
friendliness

There is a English subtitle on the menu here, foreigner sometimes come here.
Reservation
or queue

No reservation and there are queue for half or 1 hour, even sometimes to close earlier with sold out.
Payment by
Only Cash
Site and SNS
Web site
Any other detail
Information on Google Map