Meguro Mitsuboshi Shokudou – めぐろ三ツ星食堂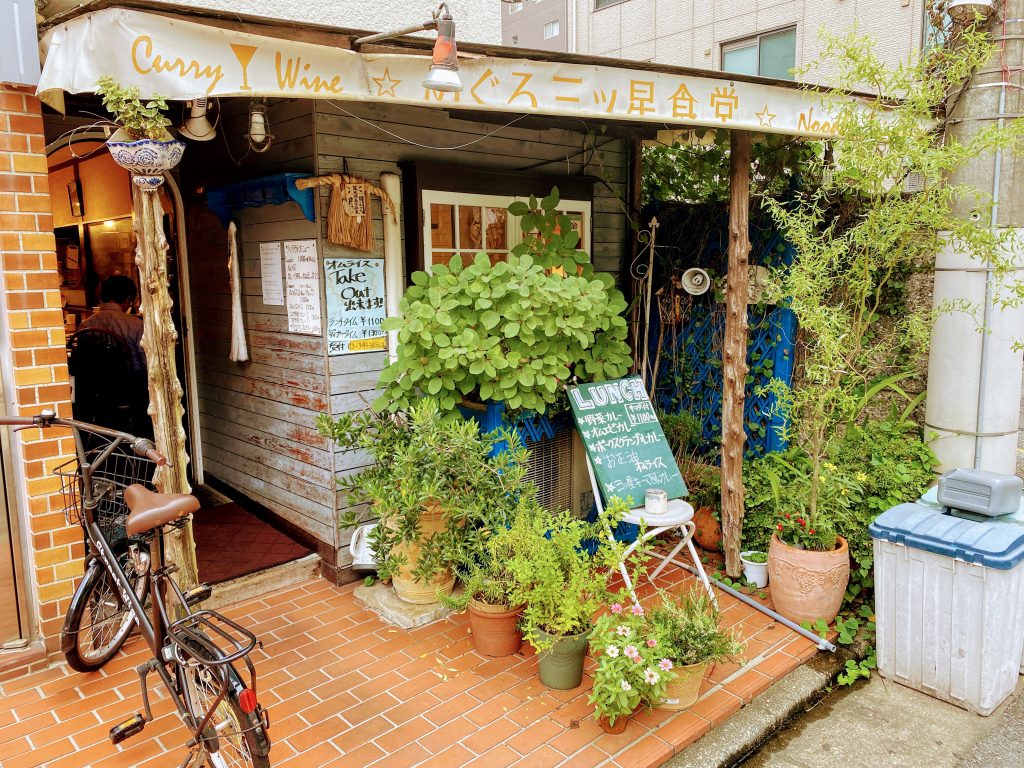 This restaurant is known with Creative Japan omelette rice, typically Japan omelette rice is known as that the rice is usually pan-fried with ketchup and chicken, then wrapped in a thin sheet of egg omelette.
However there are many kind of omelette rice which is totally different from the typical style, like Japan omelette rice with curry or Soy sauce style Japan omelette rice, and so on.
Must order
For lunch time, there are english menu is available like folowing. And the options of omelette rice on the day is different depends on date.
If you would like to try Omelette stuffed with soy sauce flavored fried rice, it is available on every Wednesday and Thursday, or every menu are available on dinner hours.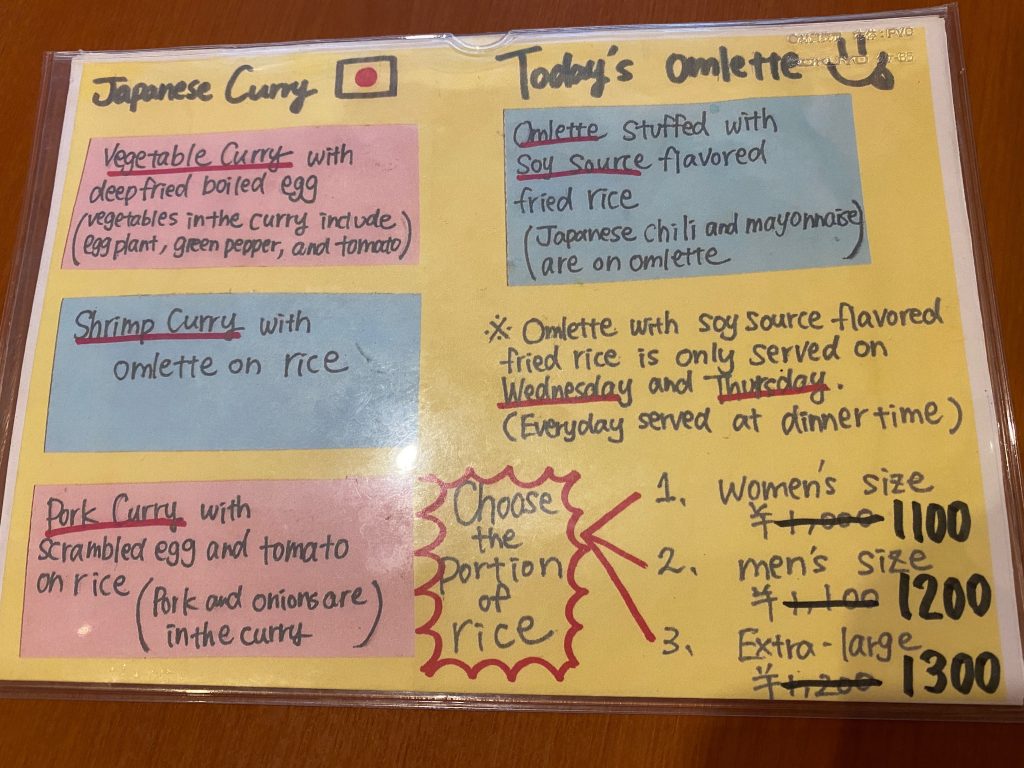 When you order frm the lunch menu, you would be asked the portion of rice, Women's size is smallest and Extra large is the biggest one.
However still Women's size is very huge, if your stomach is normal size, my recommendation is Women's size even if you are men.
Following pickled bean sprouts salad, would be served at first.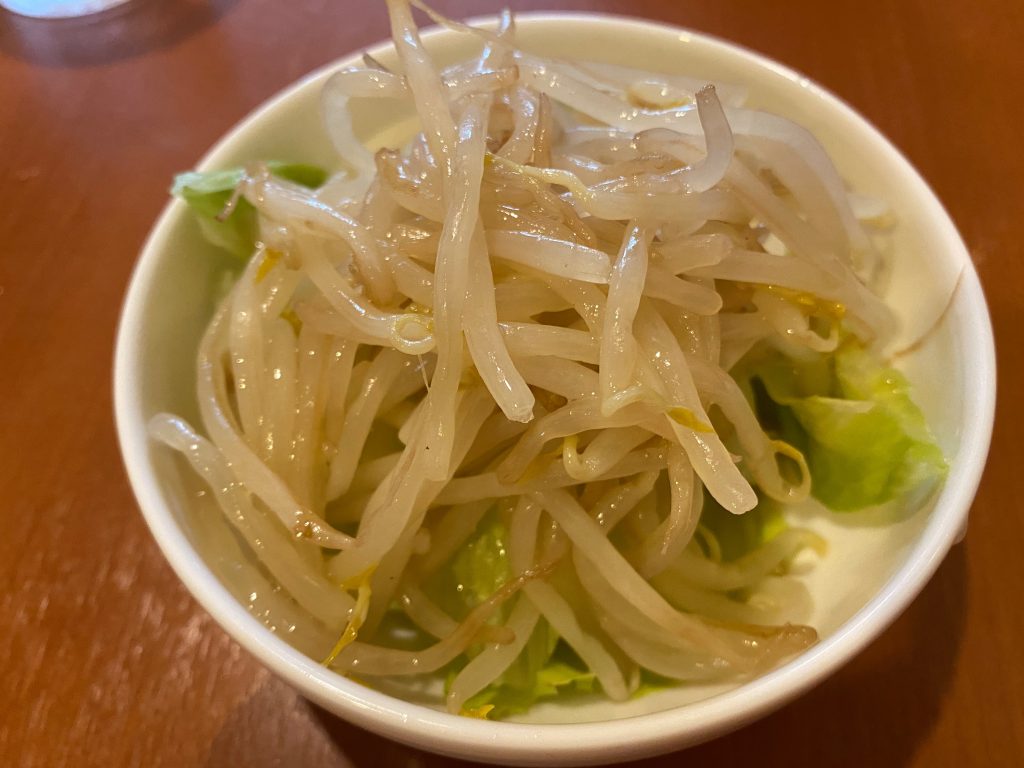 Omelette stuffed with soy sauce flavored fried rice – 1200 yen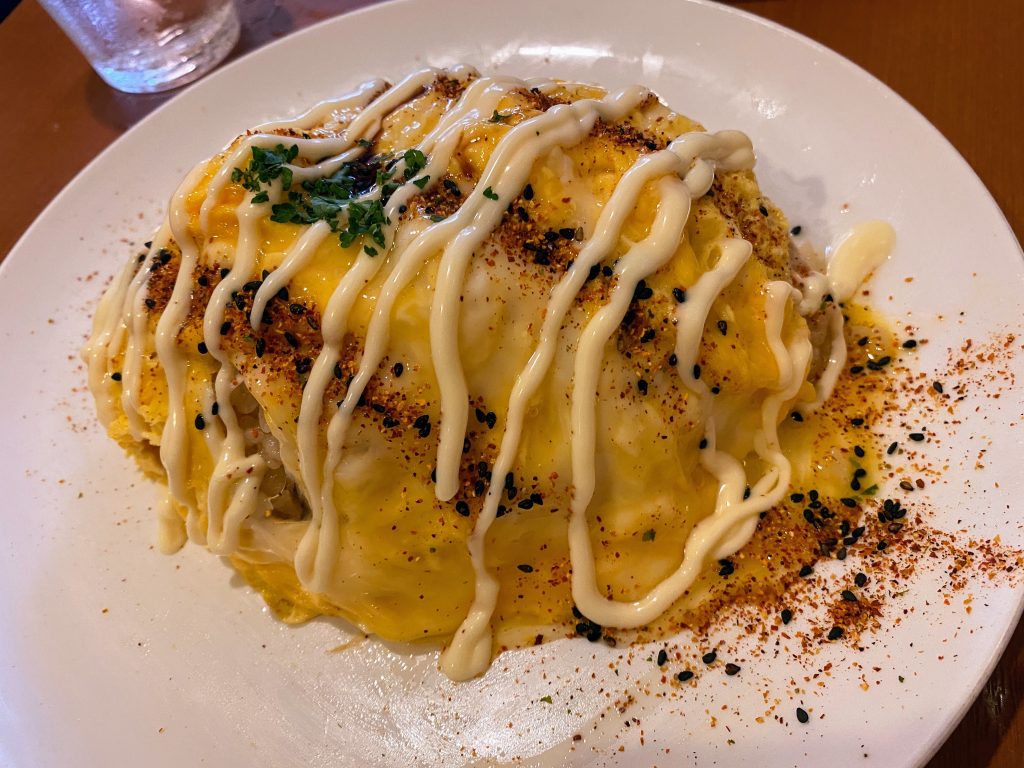 Signature* This original omelette is very unique, comparing with typical omelette rice, the rise is flavored by soy sauce while typical one made by ketchup. Also mayonnaise and Japanese chili powder are on the top instead of ketchup.
The taste is very deep and full bodied. Once have a bite, feeling rich butter flavor, then flavor of soy source and nampler come to your mouth, at the end a sour and chili taste would stimulative your mouth. Also cut onion and green pepper are in the rice, those crunchy texture would entertain to you.
So you would feel so many taste with one bite, however they are very much organized and harmonized, this is not only scrumptious but also dainty.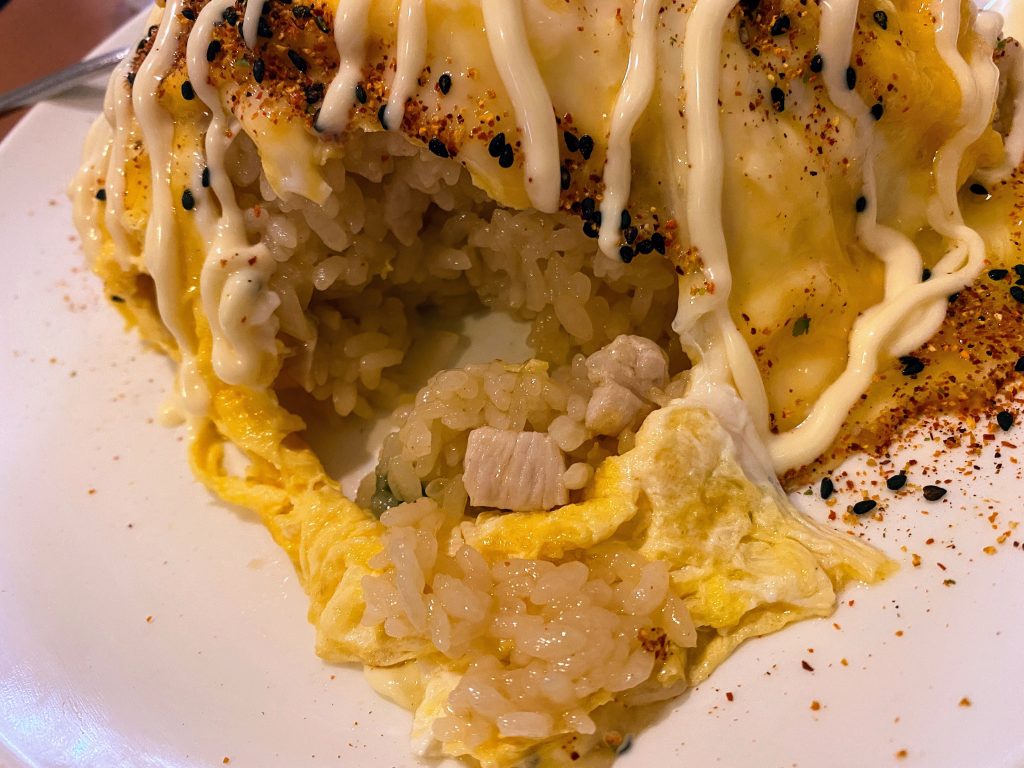 This omelette worth to come this restaurant on Wednesday and Thursday, you should check the date to come.
Shrimp curry with omelette on rice – 1200 yen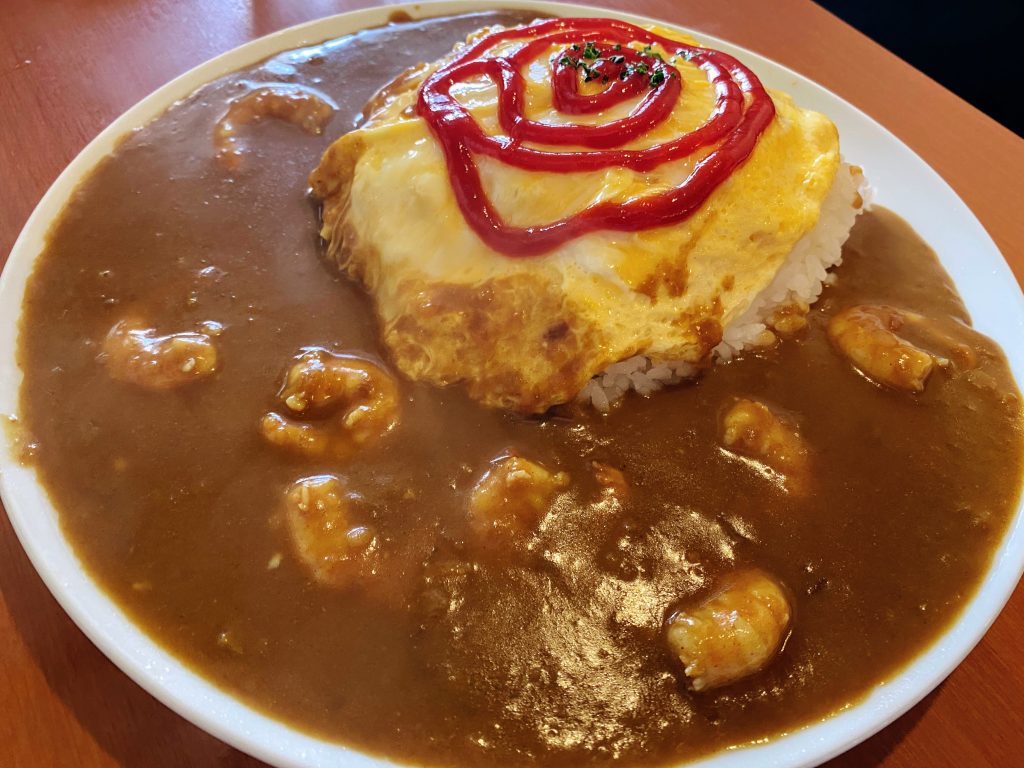 Omelette stuffed with soy sauce flavored fried rice is slightly strong taste by butter, if you don't like butter flavored rice or come to this restaurant on the day when the soy sauce omelette is not available, this is good option for you.
This is fusion of curry rice and omelette, the rice is white one not flavored, but fried egg on the top of rice with ketchup.
The curry is like typical Japanese curry style, but feeling great spices flavor and shrimp is chewy and yummy.
Insider tips
Recipe of soy sauce omelette rice is introduced here.
Detail of restaurant
Food rating

A restaurant worth a detour, indicating excellent cuisine and skillfully and carefully crafted dishes of outstanding quality
Budget

¥1,000~¥2,000
English
friendliness

There is a english menu here, foreigner comes here.
Reservation
or queue

Reservations are available for dinner time, there are 15 mins queue in front of the restaurant.
Payment by
Only Cash
Site and SNS
N/A
Any other detail
Information on Google Map