PAIRON – パイロン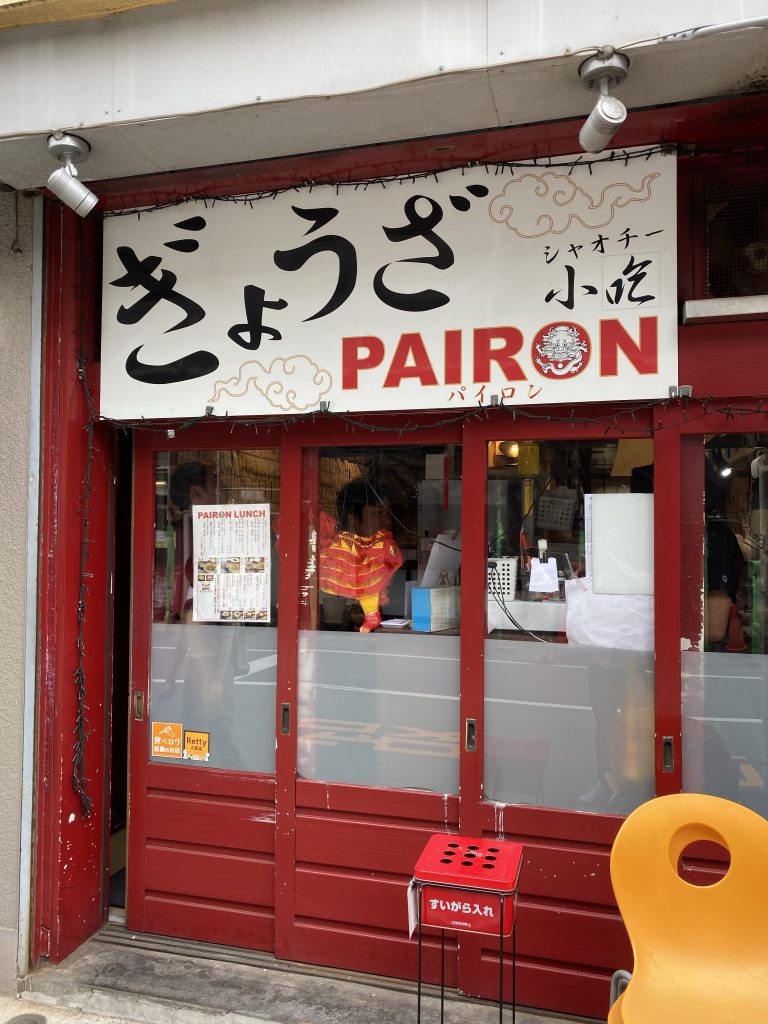 What makes gyoza at this restaurant different are dough and a western-style taste.
The dough is thick , and very soft and chewy like a bun, it might be the reason why the chef use to run a Italian restaurant and he loved gyoza very much so that he start this restaurant.
Also not only typical gyoza like chinese chive dumpling, but also there is western style gyoza like dumpling with celery and dumpling with cinnamon too. They are very uncommon even China.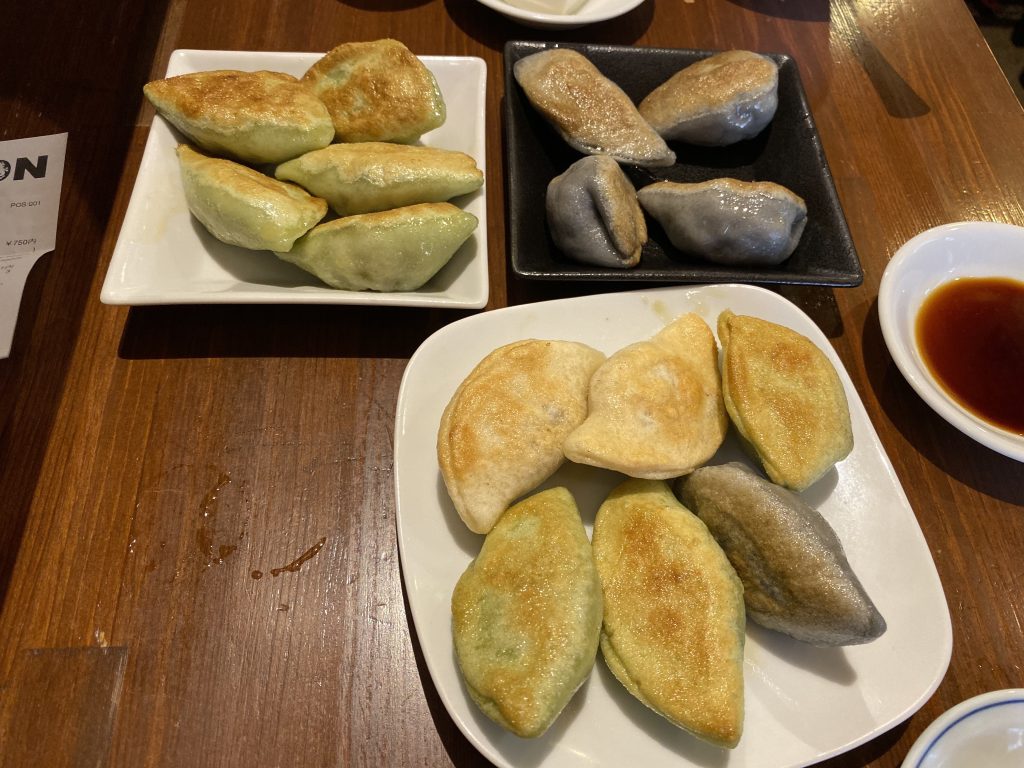 One more point, only garlic is including to black gyoza, all of other gyoza is not used garlic.
Must order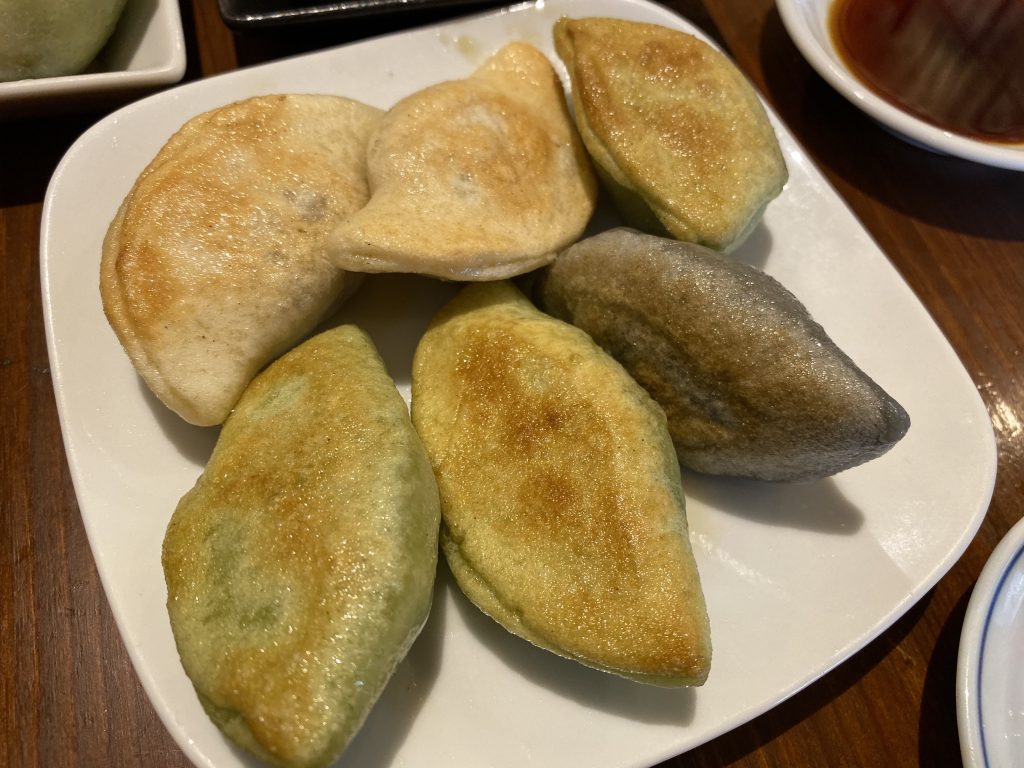 There are so many kind of gyoza, pick up and introduce most popular gyoza as follows.
Pairon gyoza − 白龍餃子
This is the signature gyoza here, Seasoning pork and a little soup is inside the dumpling like Xiaolongbao, When you bite it, the soup would splash out inside your mouth.
One more thing, the dough have a flavor from cinnamon included to the it, the smell and soup inside the dumpling would accelerate your beer.
Black dragon gyoza – 黒龍餃子
A whole garlic which is pickled in soy source is in the gyoza, the smell of garlic has gone as it is pickled for several weeks. The taste is very rich with taste of garlic and pork. This would also good for your health.
Red dragon gyoza – レッドドラゴン
As you may guess it, red dragon gyoza is very hot, chili pepper is including to dough and pork mince too.
Blue dragon gyoza – 青龍餃子
This gyoza is the second most popular one, the color of dough is come from chancellor which is included to the dough. Also chinese chive is included to the pork mince like typical Japanese gyoza.
Also you can chose how to cook it from steamed, grilled, boiled. But boiled one is recommendation as you can enjoy smooth surface of dumpling.
Celery gyoza – セロリ餃子
Celery is including to this gyoza, celery is one of vegetables which has strong taste, but it get well balanced.
Insider tips
Restaurant detail
Food rating

Good for drop-in
Budget

¥2,000~¥2,999
English
friendliness

There is no english menu here, foreigner seldom come here.
Reservation
or queue

You can make reservation by calling, it is better to make reservation one week advance.
Payment by
Only Cash
Site and SNS
Web site
Any other detail
Information on Google Map