Sushi Tokyo 81 – 五反田寿司 スシ トウキョウ 81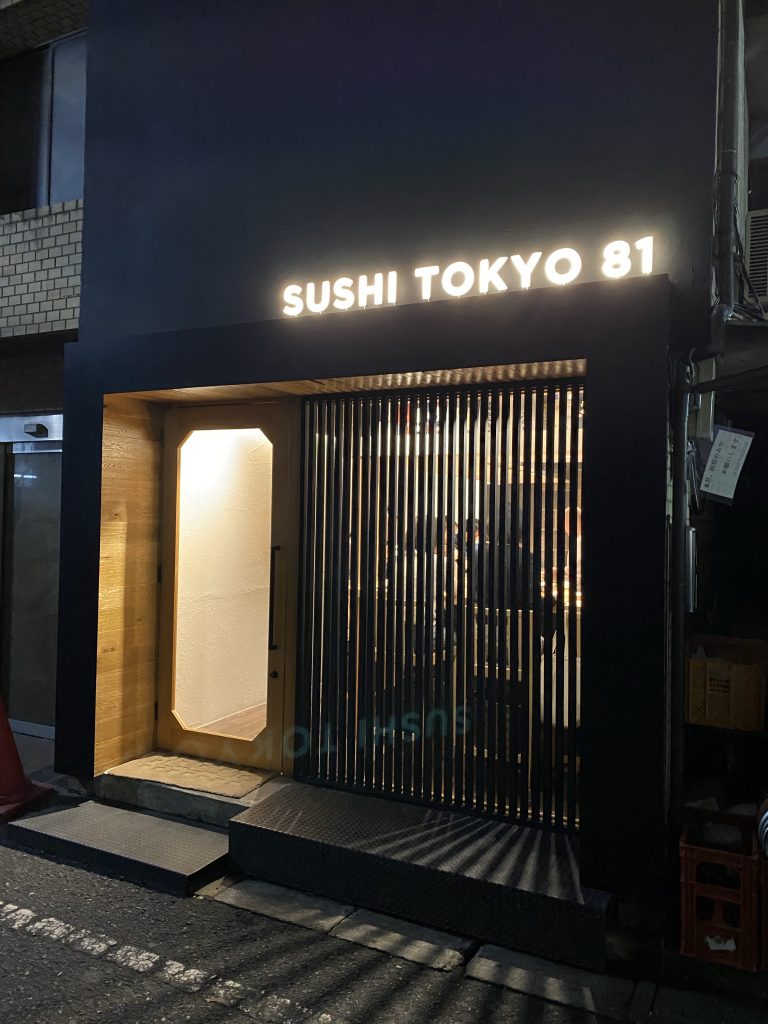 Typically Sushi bar only serve OMAKASE tasting course on the counter, but this restaurant serves both OMAKASE course and fixed course too, so you can check the taste before jump in to the expensive course or choose course depends on occasion.
The restaurant is located on a back alley just working from Gotanda station.
The specialty here is Sea urchin, the course is including comparison for two type of sea urchin; Purple sea urchin(Murasaki uni) and elegant sea urchin(Bafun uni), both urchins are often served at Sushi bar, but typically it is served either urchin so you must have not exactly compared the taste yet.
Comparing with elegant sea urchin, The taste of purple sea urchin is more rich and strong taste, and the taste of elegant sea urchin is more delicate and sweet. You can try and feel the difference between them.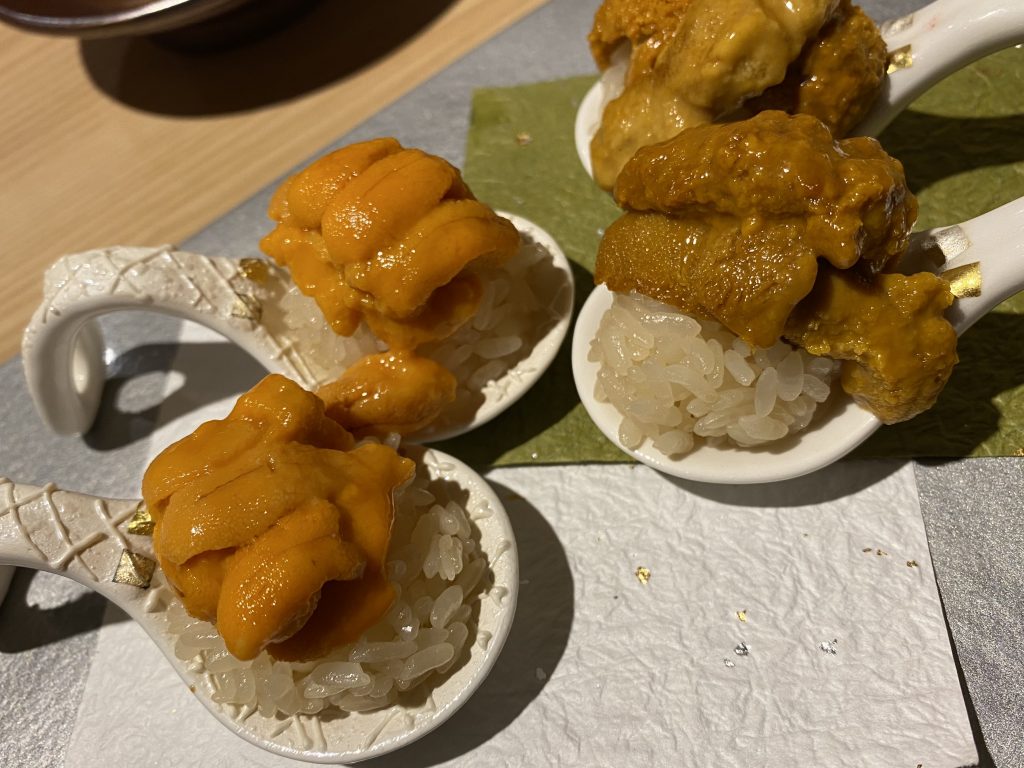 Must order
Sio course – 汐 6050 yen
This course only on 2nd floor, it is good for first time for this restaurant.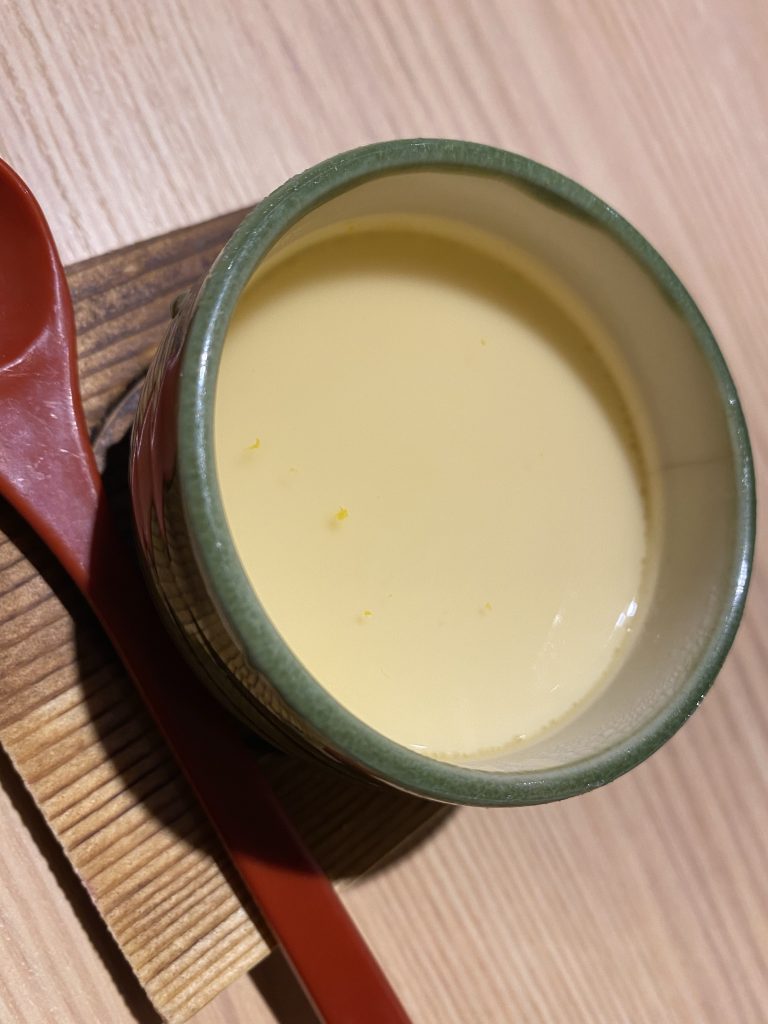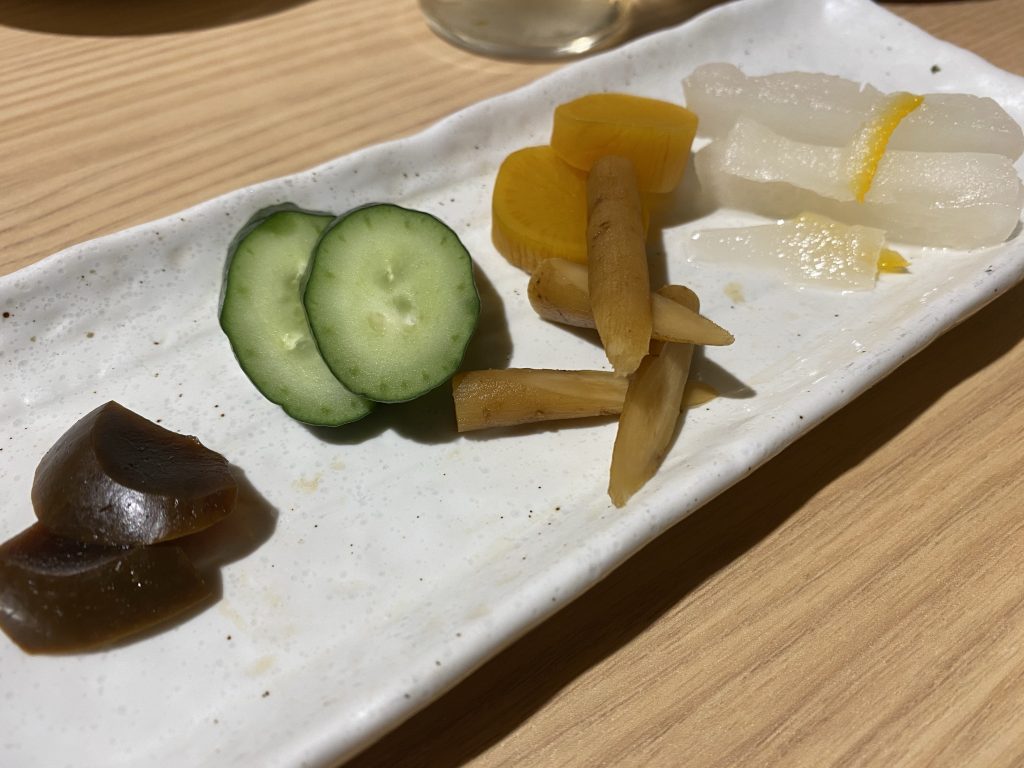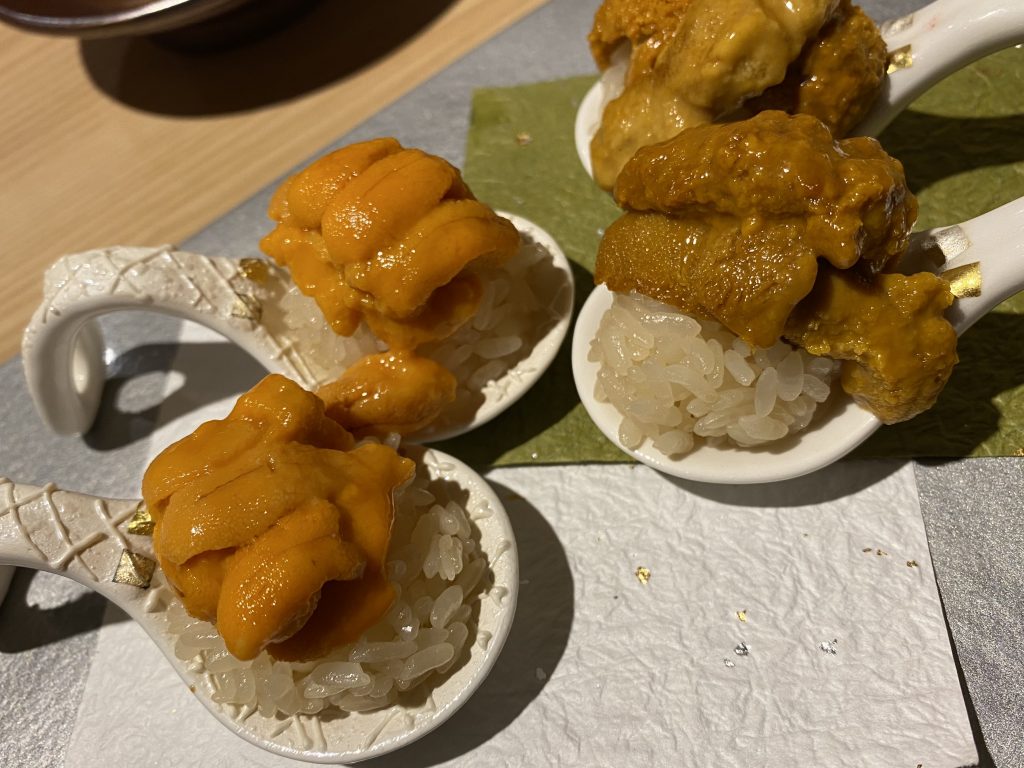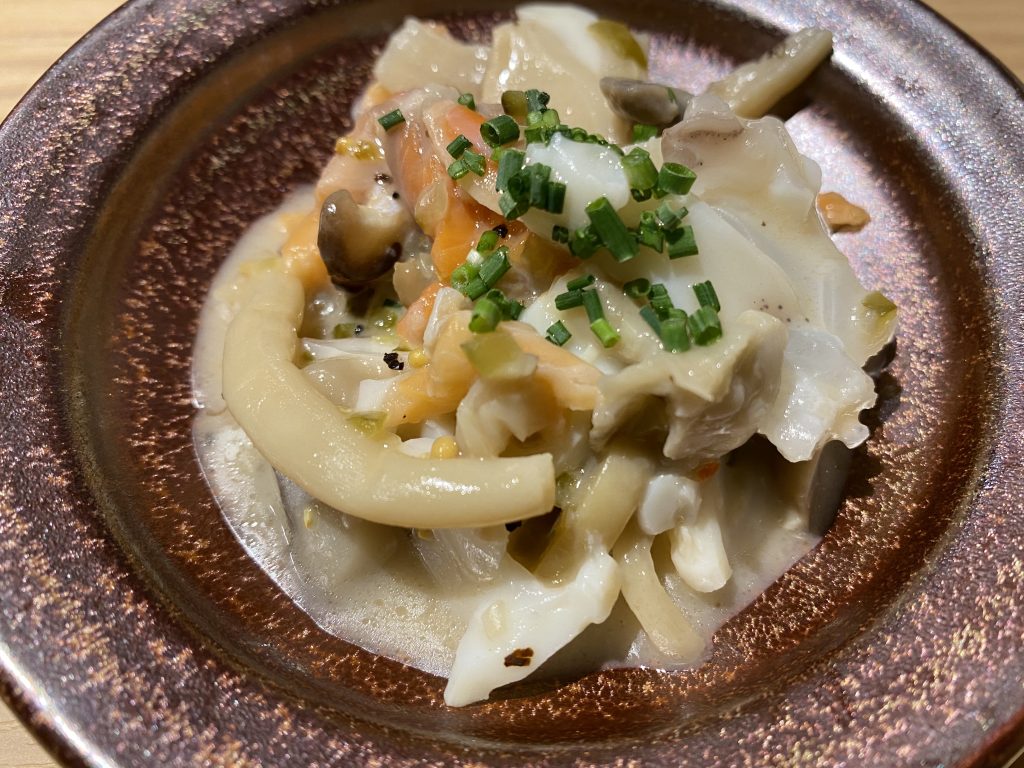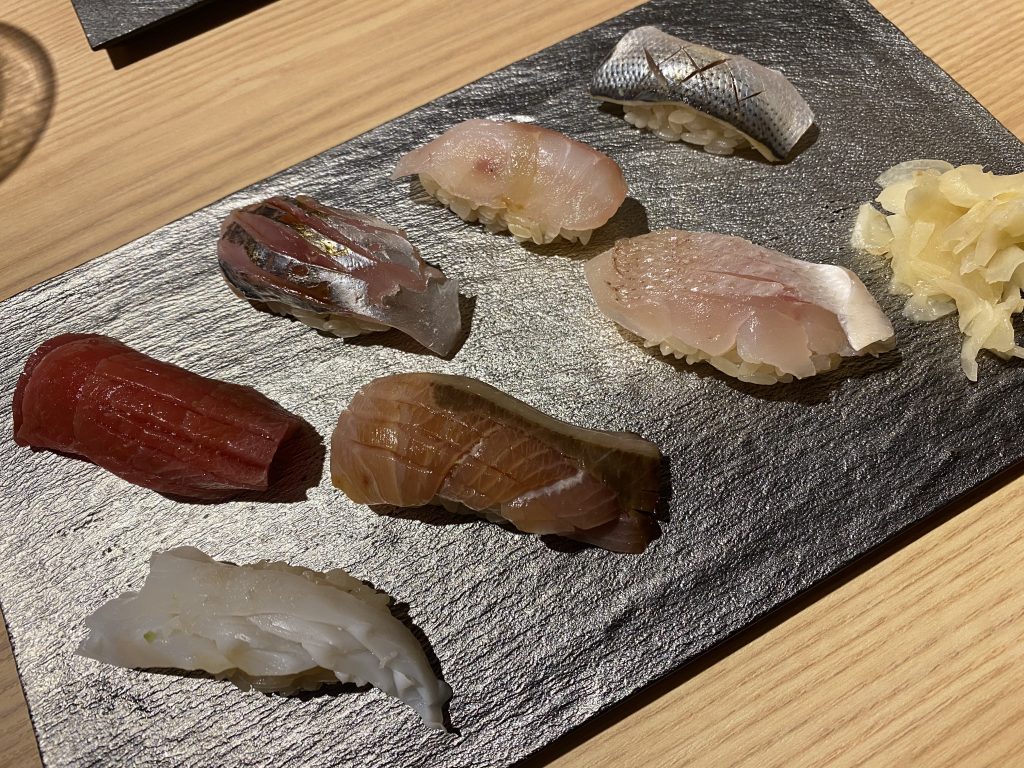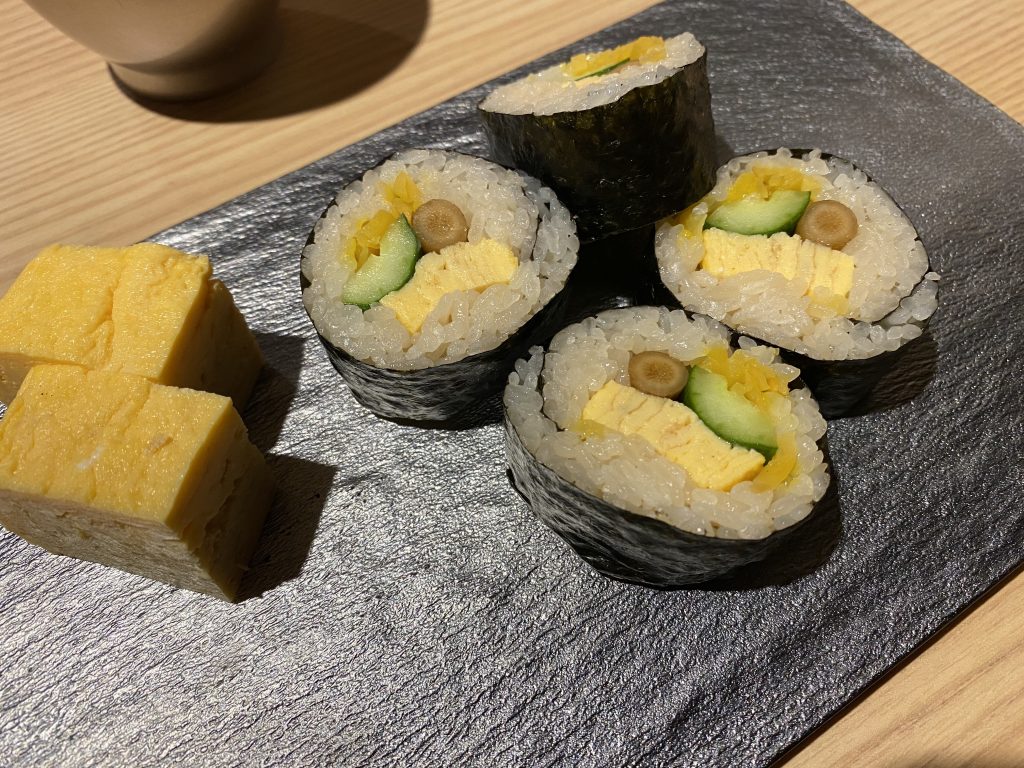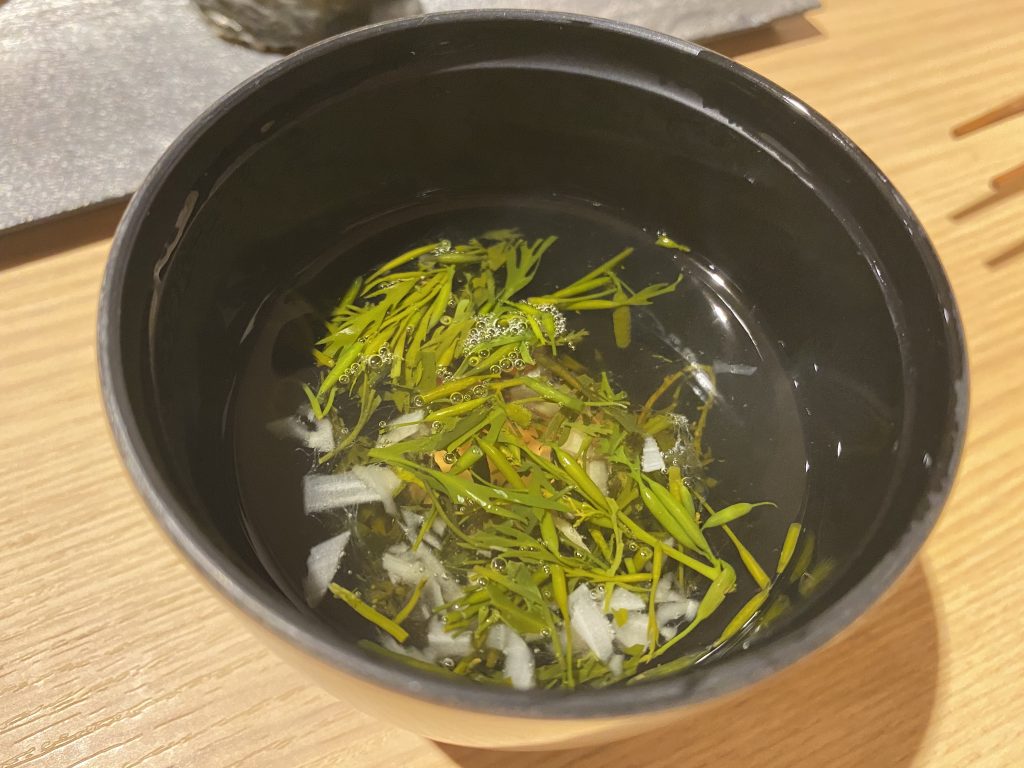 Insider tips
The owner chef has worked at Onodera in Ginza.
The tuna(maguro) is serving by Yamawa(山和)
Restaurant detail
Food rating

Good for drop-in
Budget

¥8,000~¥10,000
English
friendliness

English menu available, english site is under preparing..
Reservation
or queue

You can make reservation on toreta or calling, and 1 week advance is better.
Payment by
Cash and Credit card
Site and SNS
Home page
Any other detail
Information on Google Map