Tori yoshi – 鳥芳
This restaurant looks not so popular and a typical yakitori bar style restaurant, the facade and inside are not so clean, but as there are two brunches in Meguro area, this is the proof that this restaurant is very demanded here.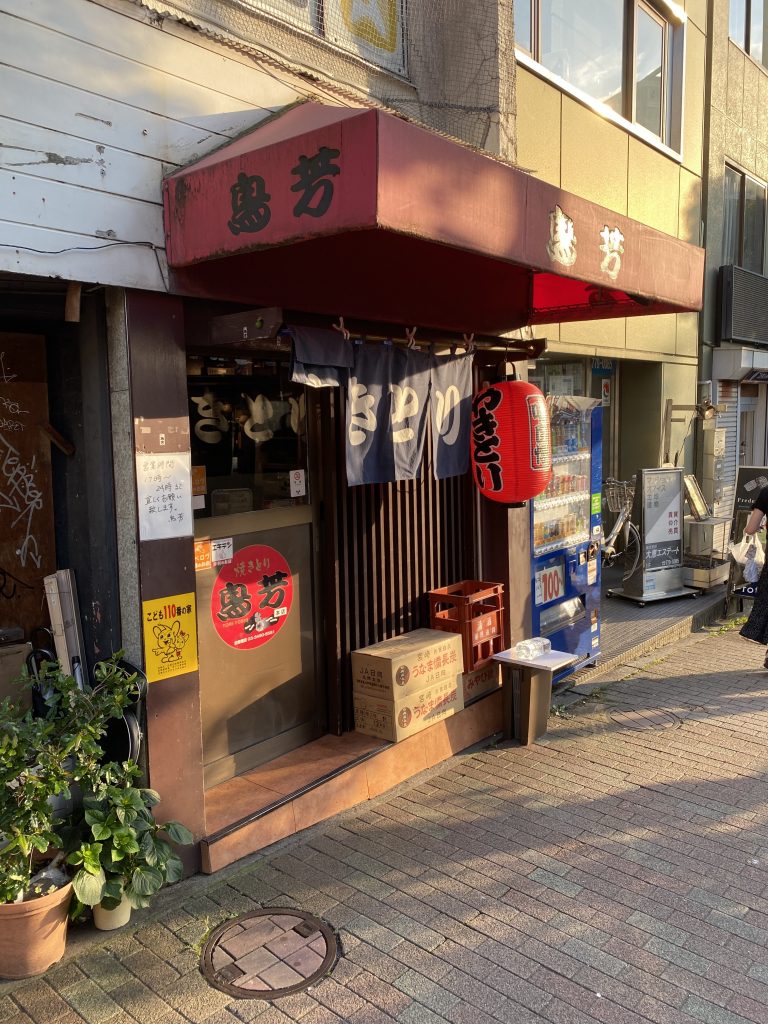 The yakitori is also looks typical one, but grilled perfunctory and utilize great chicken too, so simple but yummy.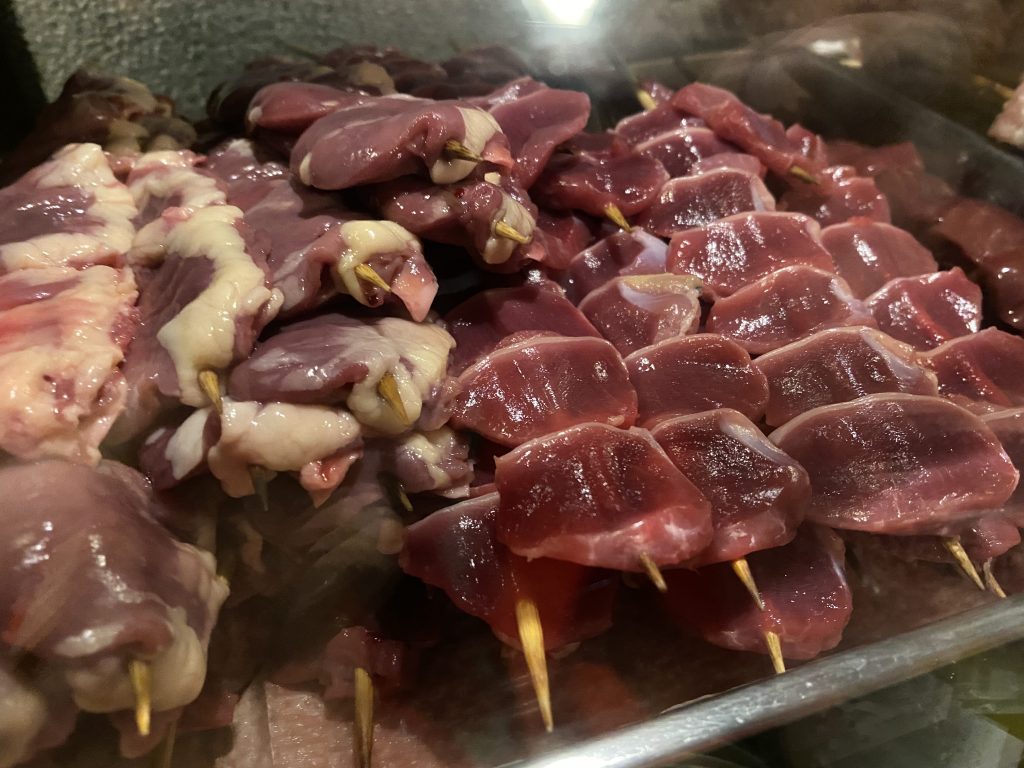 The order style is unique, the bill has been provided and fill it by customer and pass it to the staff.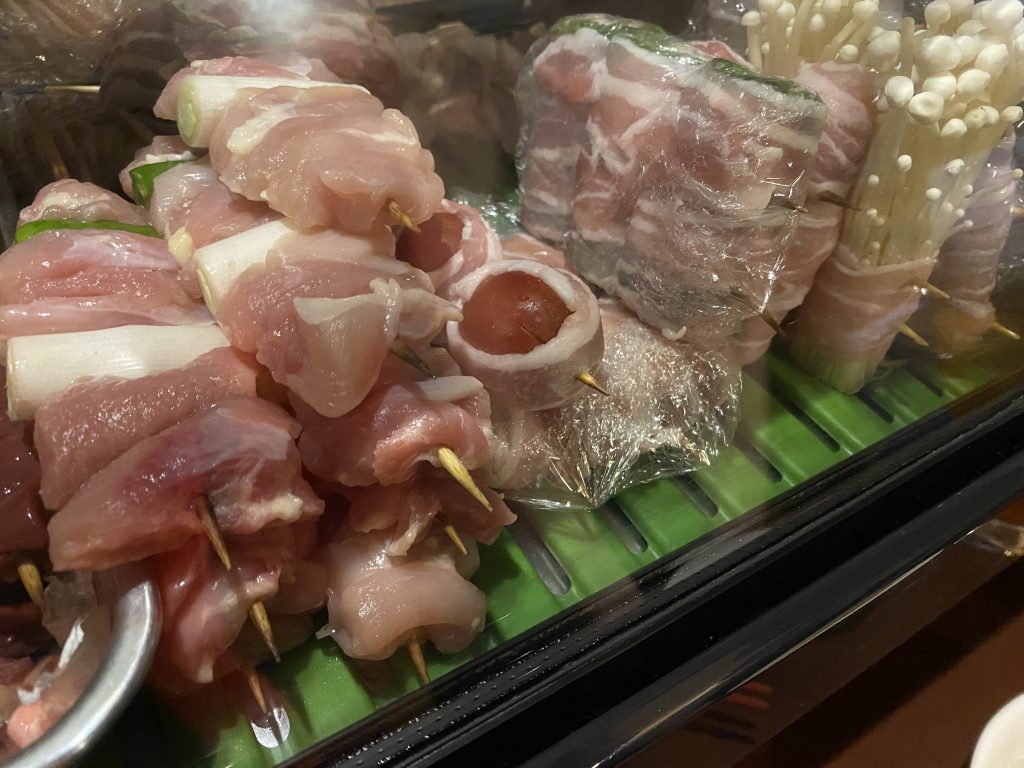 The budget are not so expensive even this locates Meguro area, every skewer costs just 100 or 200 yen, also beverages are not so expensive. So you can enjoy feel free to chose every thing.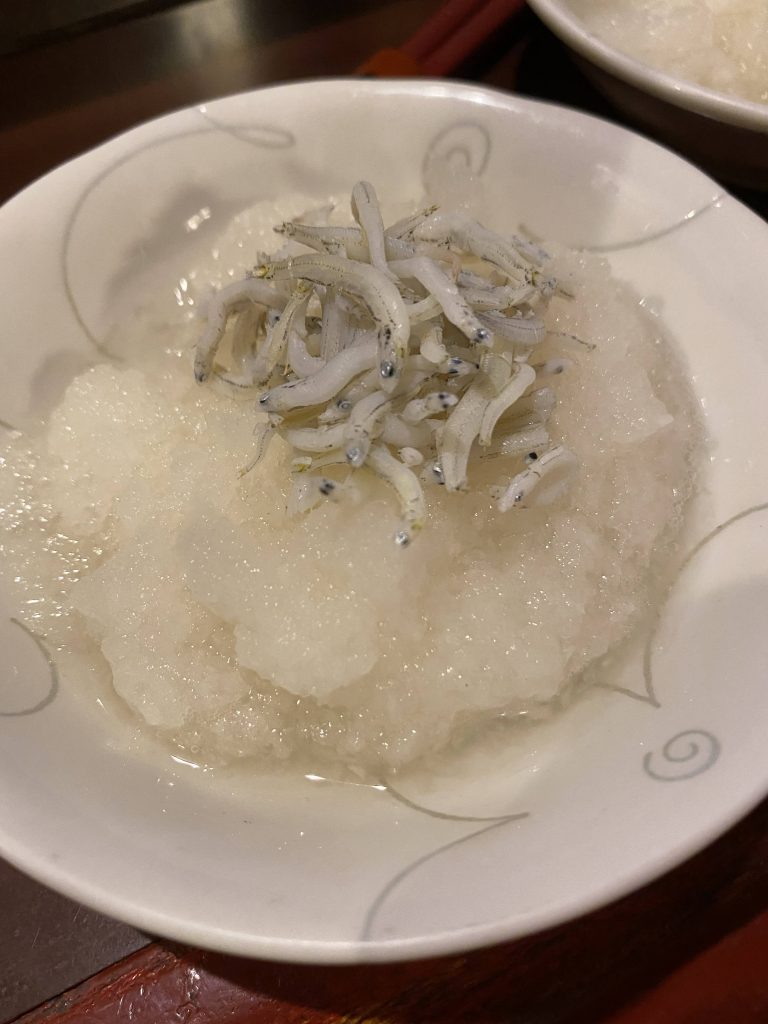 Grated radish is served as appetizer, pour soy sauce and eat it, this is good for your stomach.
Must order
Liver, Gizzard, Briefly-boiled chicken breast with wasabi
Every chicken yakitori are yummy, but those three are must you eat here.
Liver – レバー (Center) 200 yen
Briefly-grilled liver is very soft and rich, deep taste without gamy.
GIzzard – 砂肝 (Front) 150 yen
Very chewy, adjusted saltiness.
Sasami(Chicken breast tender) – ささみ (Far side) 200 yen
Well controlled the level of grill, feeling sweetness of original check meat.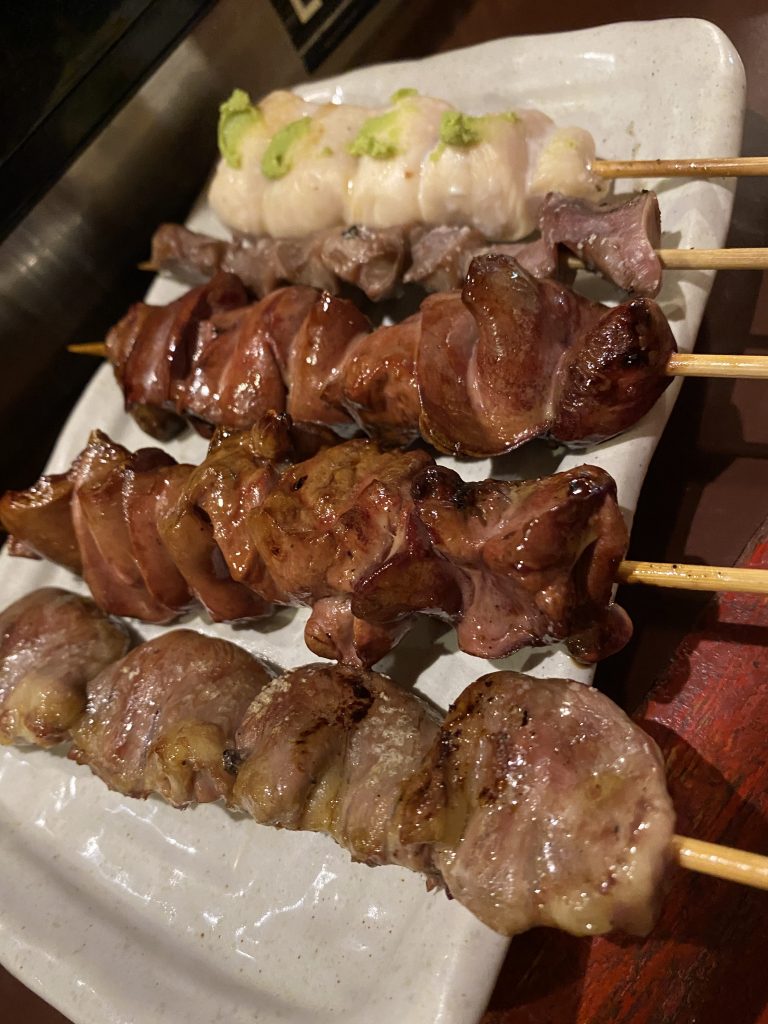 Rolls
There are many kind of rolls on the manu, Asparagus (Left), enoki mushroom (Center), Eggplant(Right) and Tomato(Buttom) is recommended.
Tsukune (Chiken ball) – つくね 250 yen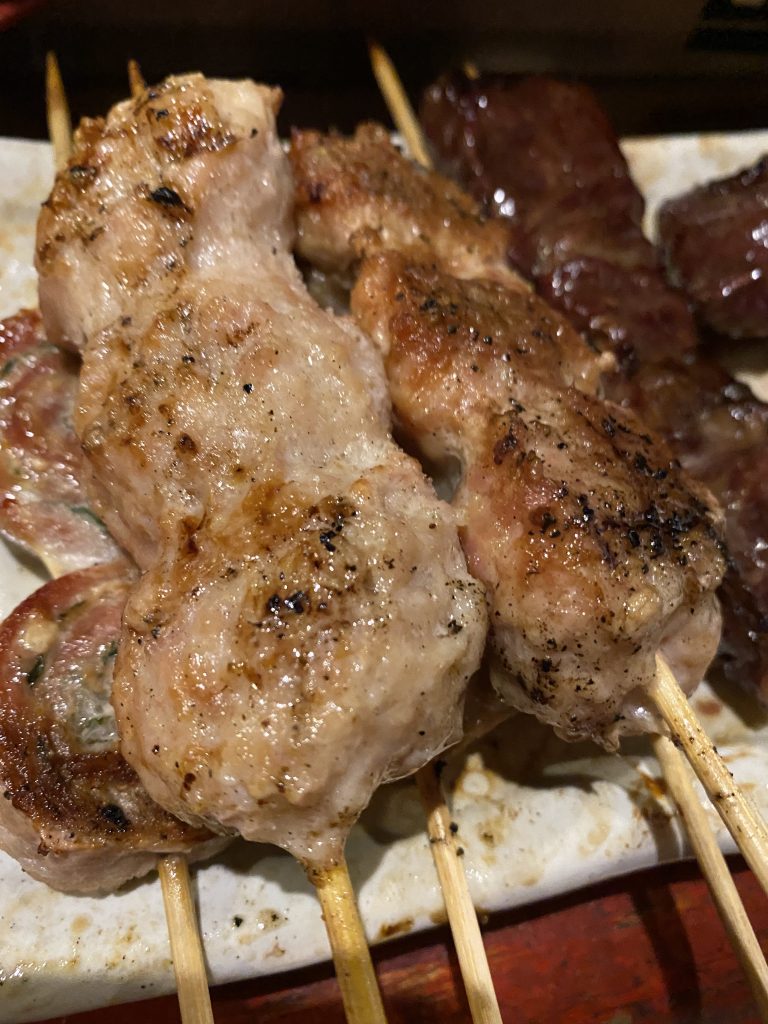 Roughly minced chicken meat, but the meat ball itself is very soft, included hemp seed are good accent for the simple taste. Must try.
Toriwasa(briefly-boiled chicken breast) 鳥わさ 600 yen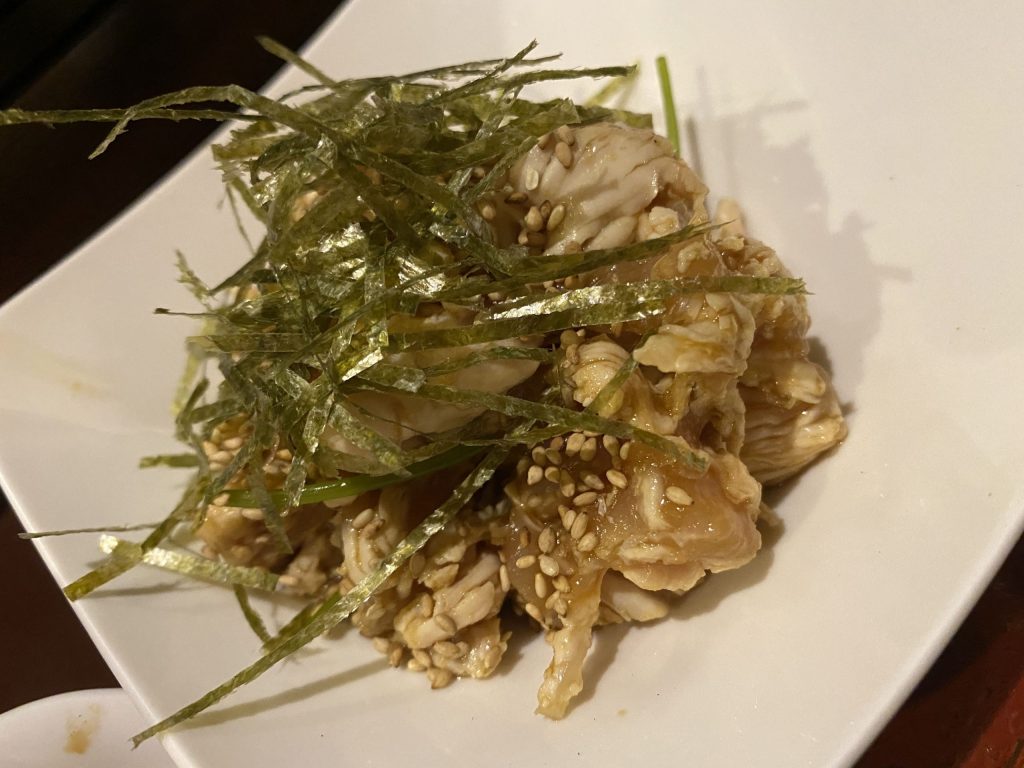 Similar to Sasami, but this is utilizing Chicken breast, so more feeling oily and fresh and moist of chicken meat. Slightly feeling sesame flavor is well balanced, and wasabi is great accent.
Chicken Udon 鳥うどん 500 yen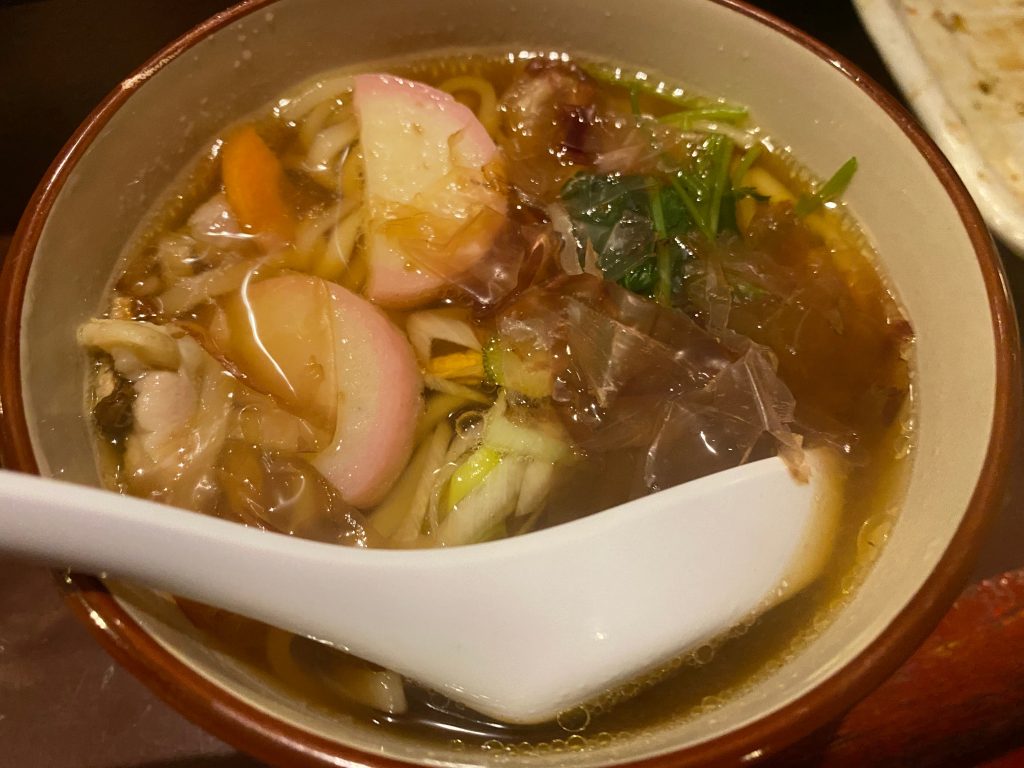 No doubt to utilize great quality of chicken stock, simple meal but chicken stock is very strong. Good for your closure of the dinner.
Restaurant detail
Food rating

Good for drop-in when you come near here.
Budget

¥3,000~¥4,000
English
friendliness

There is no english menu here, foreigner sometimes come here.
Reservation
or queue

You can make reservation by calling , it is better to make reservation two week advance.
Payment by
Cash and credit card
Site and SNS
Web site
Any other detail
Information on Google Map