Mawashisushi Katsu Meguro – 回し鮨 活 目黒
Mawashisushi Katsu Meguro is a most demanded conveyor belt sushi in meguro area, and one of sushi midori(美登利) group. There is a long queue in front of the restaurant around 1 or 1.5 hour typically, however you can enjoy the same quality sushi here with Uber Eats too.
Typically delivery sushi is not so good quality, however as this Uber Eats are running by a restaurant who is one of famous sushi restaurant, and you don`t need to wait to enjoy them.
Must order
Katumidori Premium Nigiri Zushi (For two person) – 4850 yen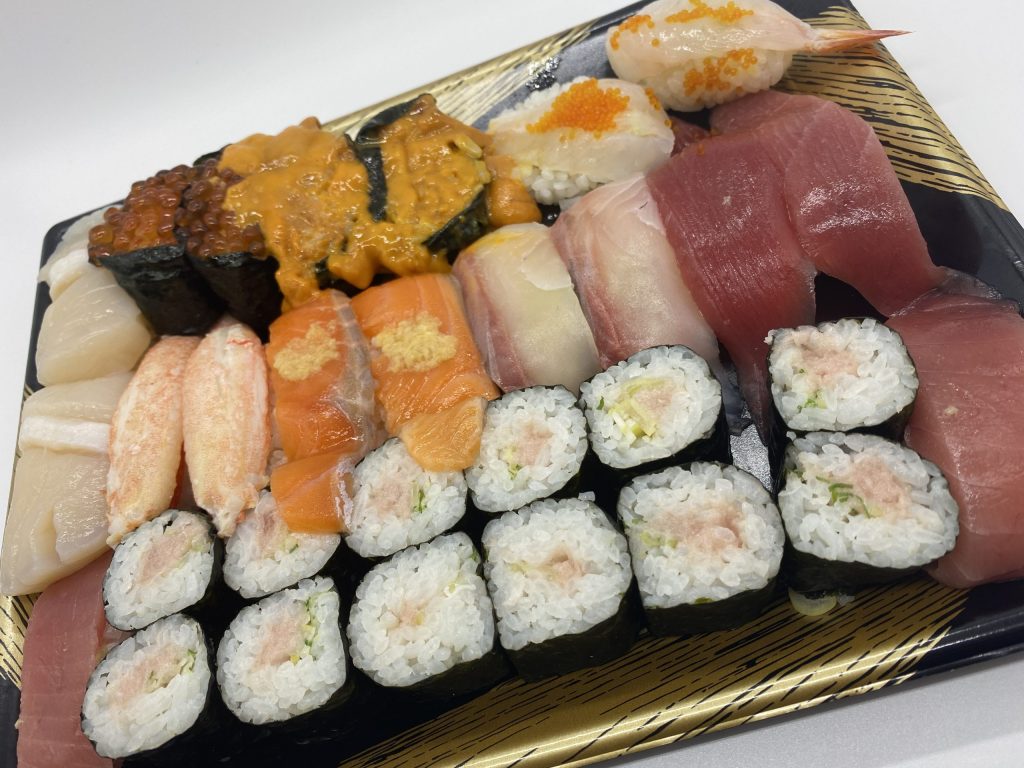 Each kind of sushi are two pieces so it is good for sharing and portion is also enough for two person.
Tuna (Medium fatty tuna, Lean tuna)
Negitoro (Minced Fatty Tuna roll)
Salmon
Red king crab
Salmon roe
Sea urchin
Amberjack
Scallop
Sweet shrimp
Order detail
Order by
Uber Eats
Food rating
Budget

¥5,00~¥7,000
English
friendliness

Uber eats has english friendly user interface.
Payment by
Only credit card(Uber)