Onuki – 大貫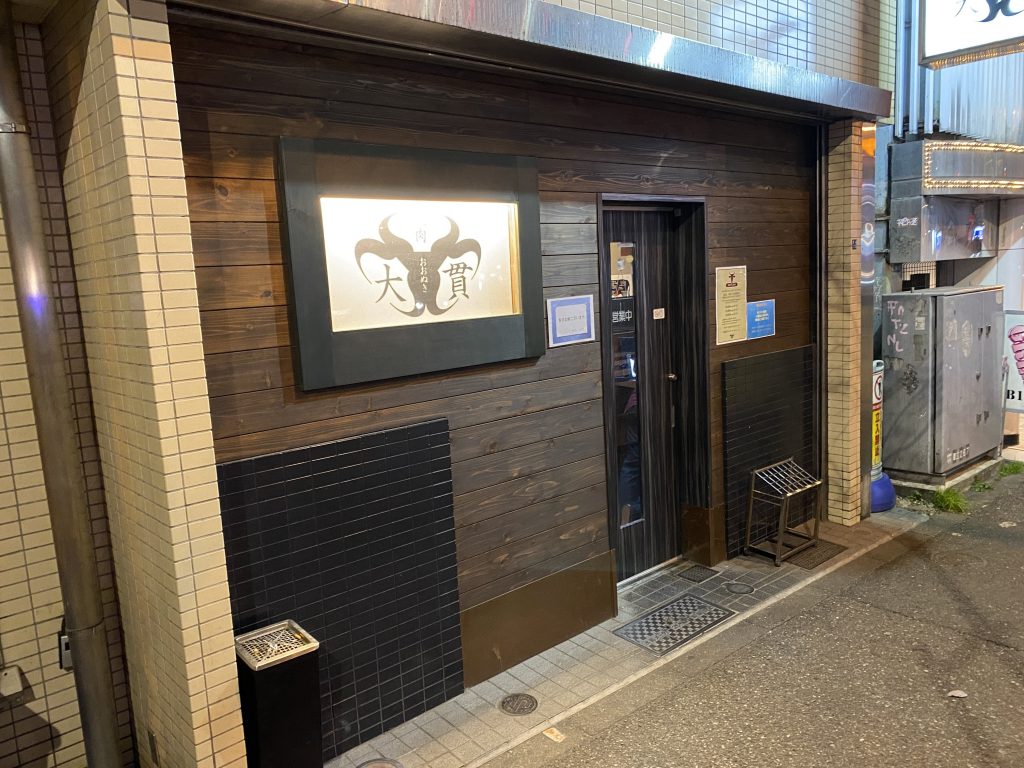 The owner of this restaurant was born and rised in Hamamatsu, and he was born with a a yakiniku restaurant called Oonuki located in Hamamatsu. When he decided to open a yakiniku restaurant, he has asked the restaurant to inherit the source too.
The contents of the source is secret, but you would feel sesame, and sweet, and it is good for on the rice.
The rice is also special from Kayamori farm in Niigata, they are very chewy and feel sweet naturally. # Sato burian is also using this rice too.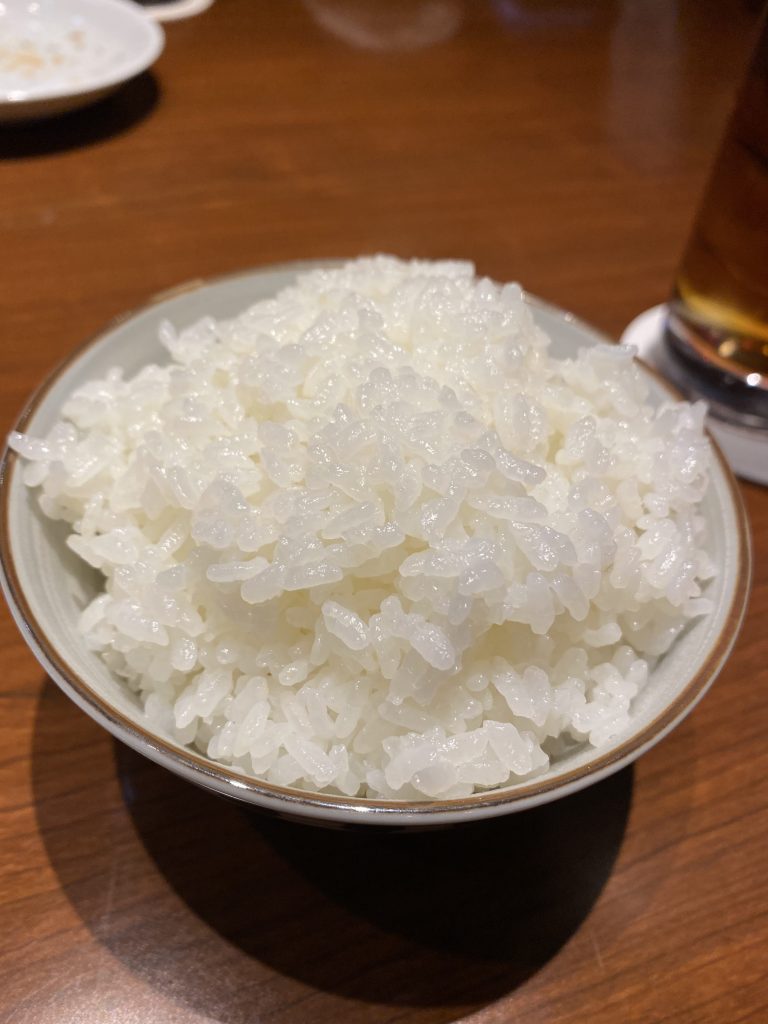 One more thing here is all of meat are grilled by staff. So if you are not familiar with how to grill yakiniku, he is good choice for you.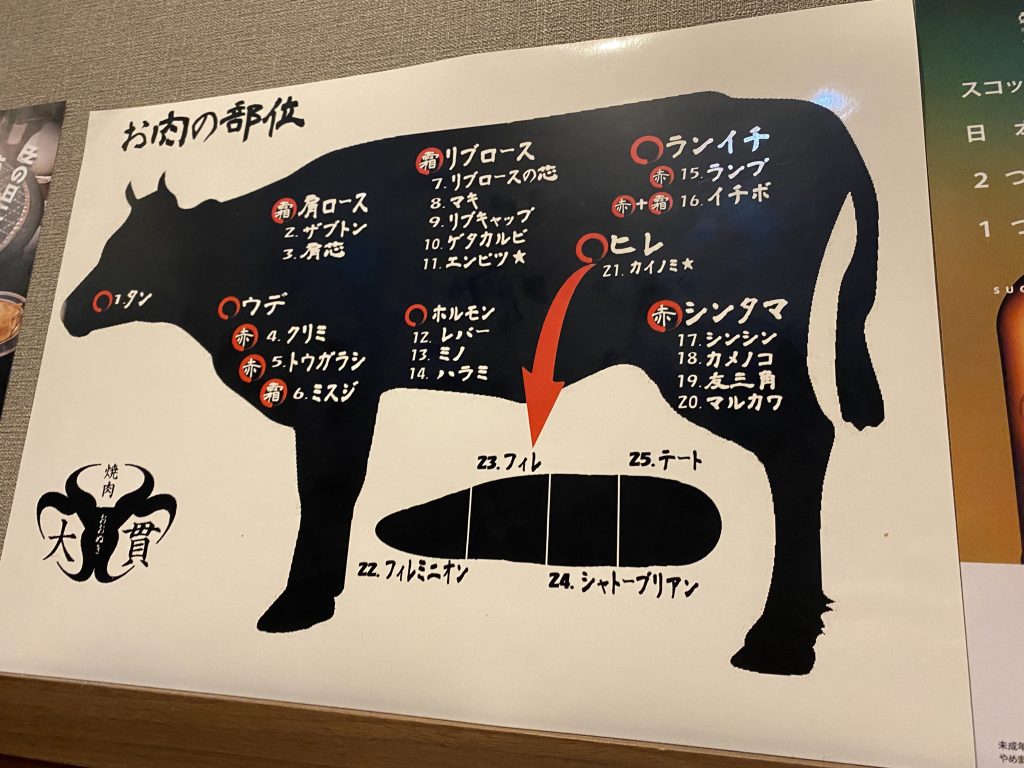 Must order
Here is only served as course, there are following three courses. As the wagyu tongue is one of signature dish Black tongue course is recommended.
Standard : 10000 yen
Black tongue course : 12000 yen # Standard course + wagyu thick tongue
Fillet course : 15000 yen # Back tongue course + fillet
Black tongue course : 12000 yen
Followings are the contents on a day.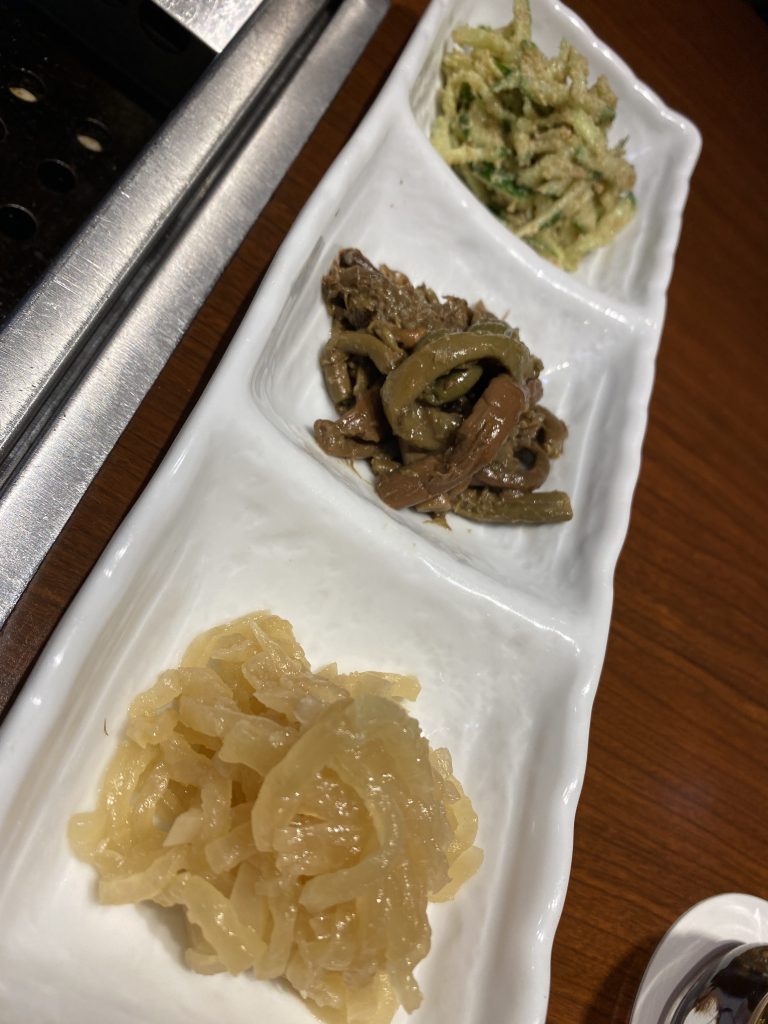 Wagyu tongue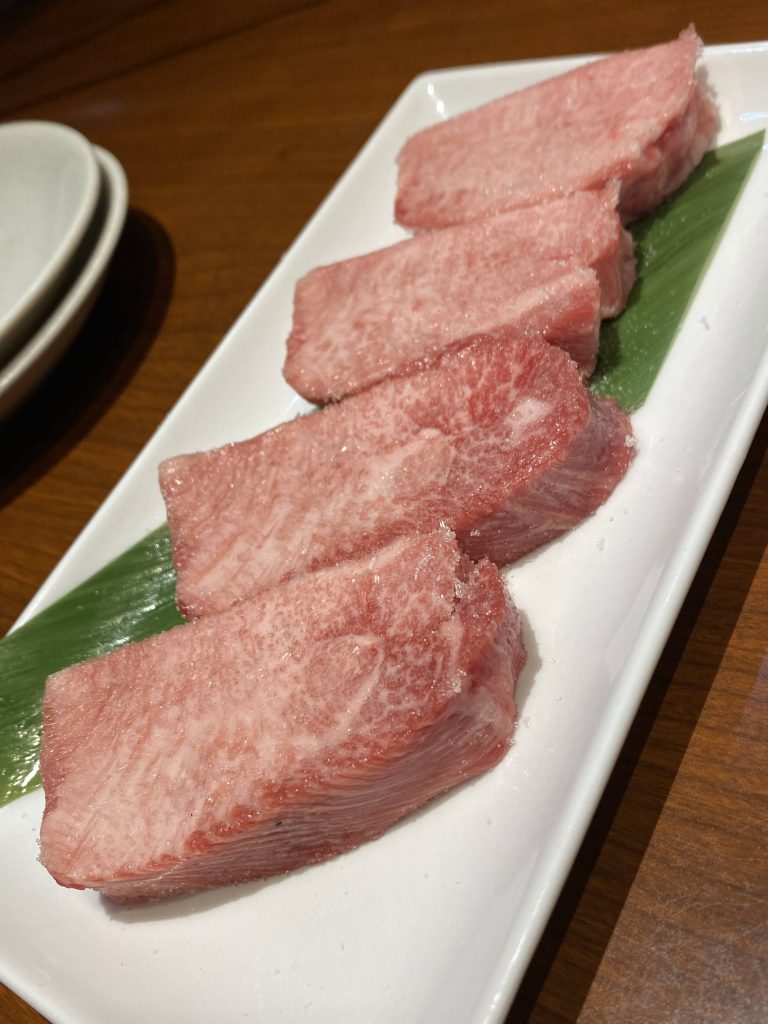 Signature* with black tongue course, the tongue is upgraded to wagyu tongue. Also the tongue is only utilizing the portion located near deep throat where is the most softer portion.(Not tongue tip)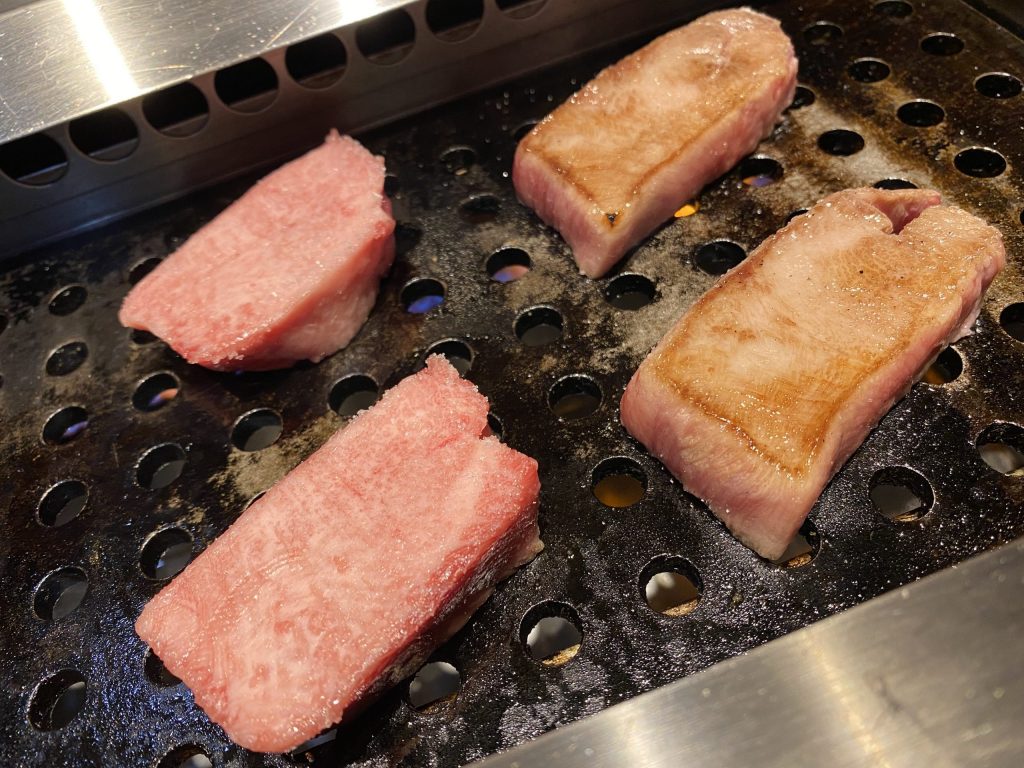 Please look at the iron plate, this plate is designed for making this tongue the best, also after grilled the tongue get fat and softer. Don't worry the they are grilled by the staff!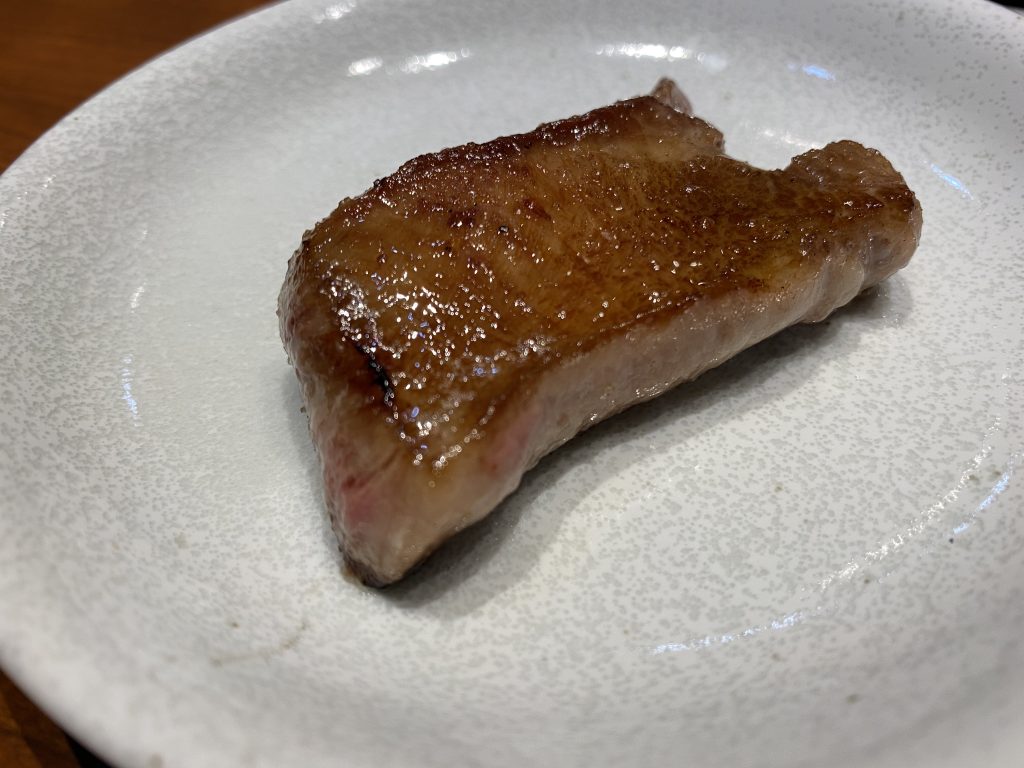 After grilled, you would be asked to wait 2 mins for the tongue to be the best condition for you to eat. This tongue is not only chewy but also feeling great sweet fat. yummy.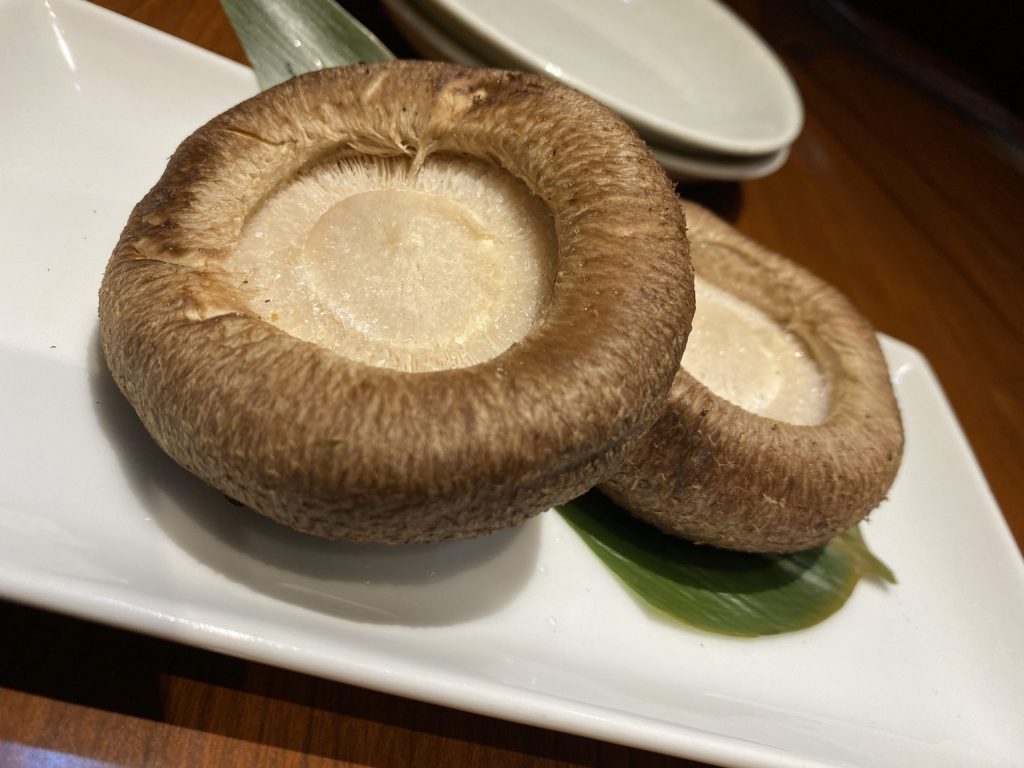 Shiitake, you have never seen such a thick Shiitake, A little salt on the top. Half grilled and very chewy like tongue. yummy too.
The last half of the rump with leek, enjoy the texture of the meat and leek.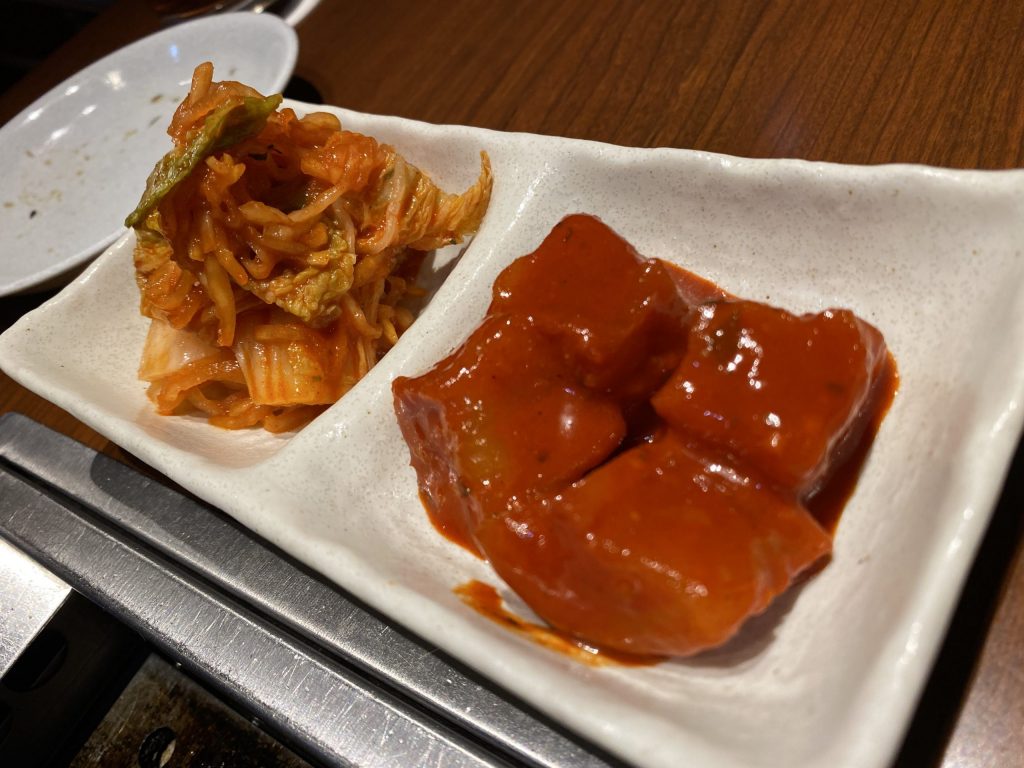 Cubed daikon kimchi and kimuchi, especially cubed daikon kimuchi, it is very rich taste.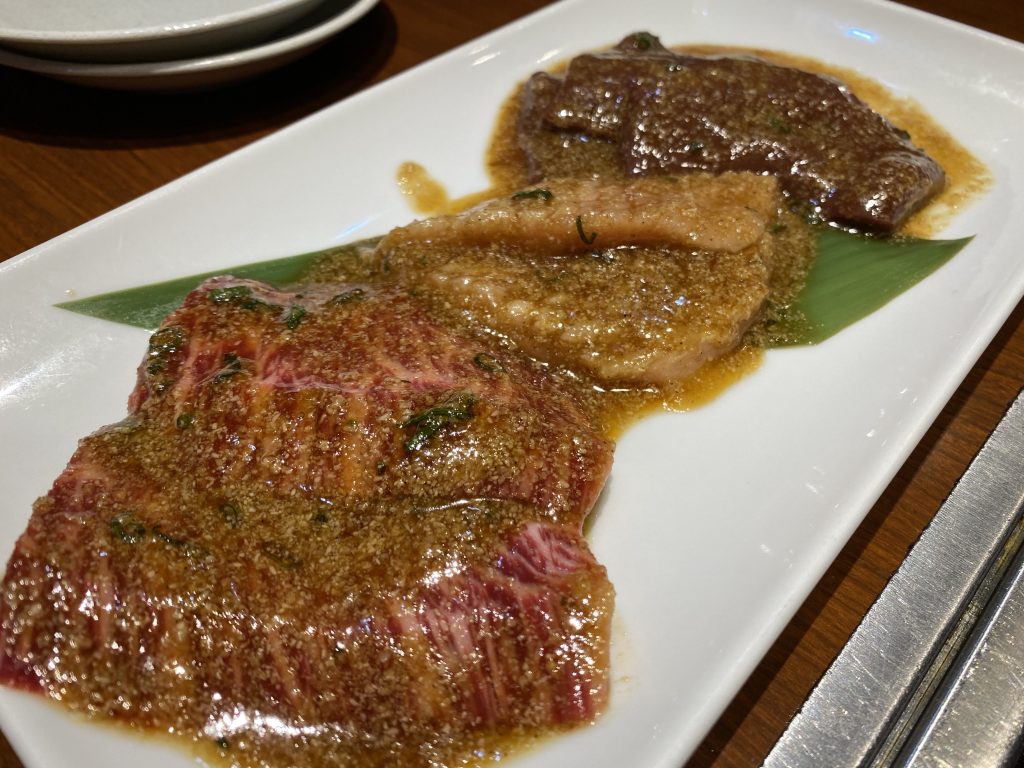 From right, Liver,  Beef rumen, Outside skirt
Especially liver, as it is very fresh, just slightly grilled and it is very silky.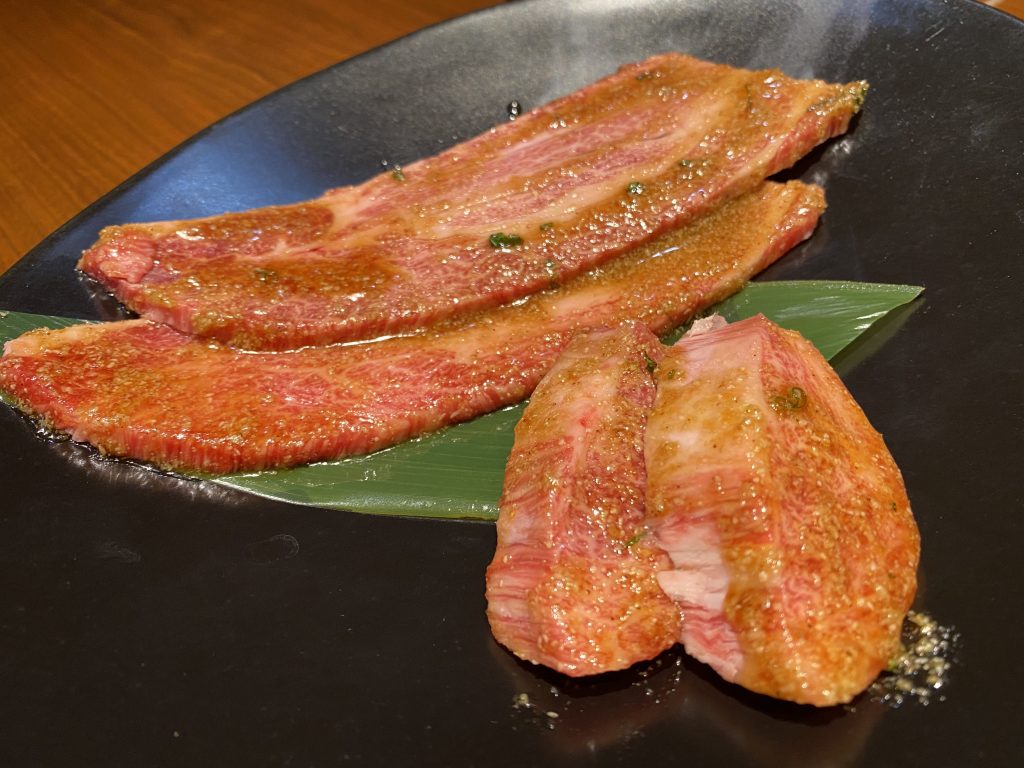 Left : Katashin, right : Enpitsu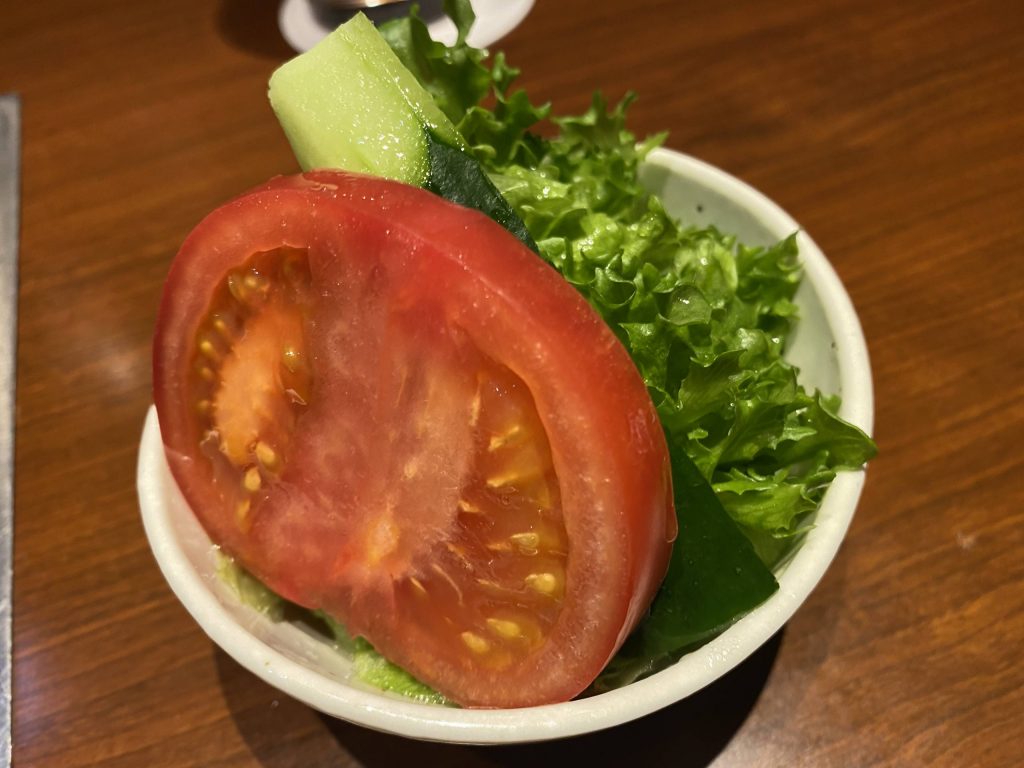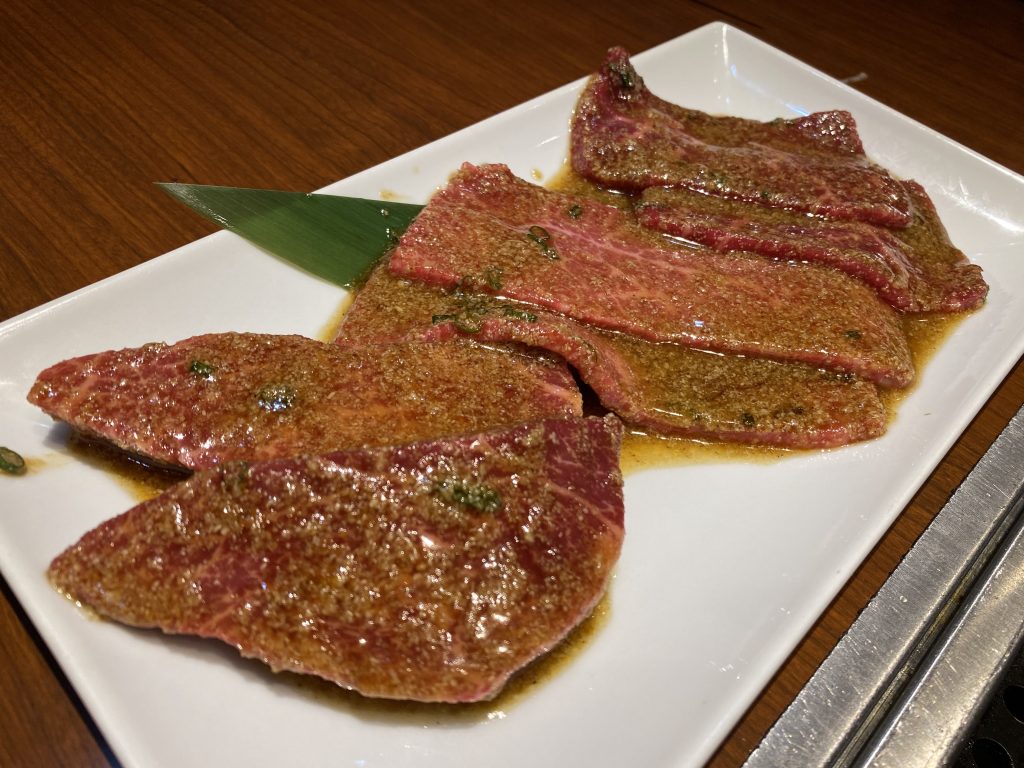 From right : Kamenoko, Kurimi, Te-to; a part of filet.
Restaurant detail
Food rating

A good place to make a dinner plan in your journey.
Budget

¥10,000~¥14,999
English
friendliness

There is a english menu on the site, foreigner sometimes come here.
Reservation
or queue

You can make reservation by the site, it is better to make reservation one week advance.
Payment by
Cash and credit card
Site and SNS
Web site
Any other detail
Information on Google Map